With the unexpected passing of Betty White days before her birthday, we all put a pause on our New Year's Eve plans to reflect on her honorable legacy. She dedicated the greater part of her life not only to the entertainment industry but to helping animals and improving animal welfare. Let us still celebrate her gifts—all the smiles and laughs she provided us and all of her efforts to support a kinder, more compassionate world for all sentient beings. Here's to you, Betty.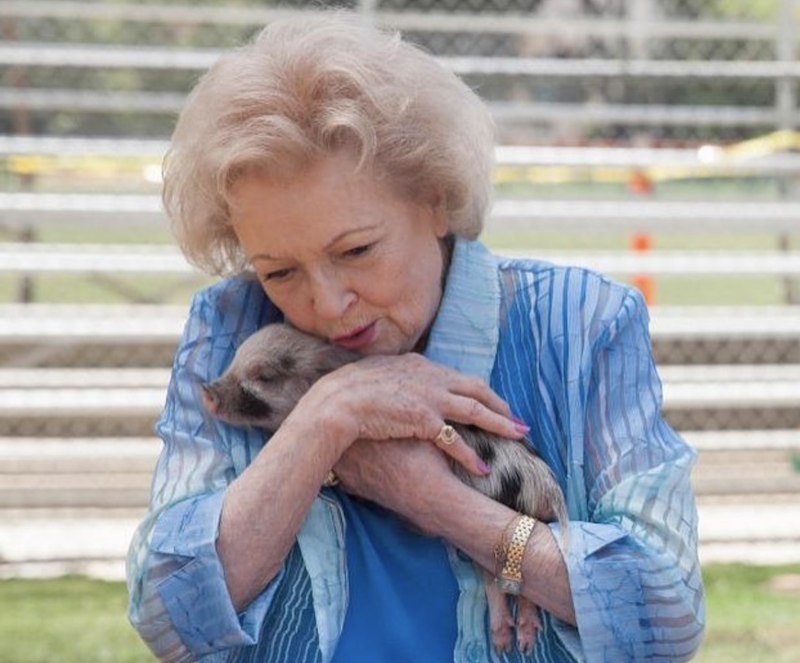 Betty White
Betty White for (non-profit) president
White's philanthropic efforts start at the local level. The icon worked with Actors and Others for Animals since 1971, serving a number of duties including sitting on the nonprofit's Board of Directors and lending her star power to select campaigns. The Southern California-based organization works relentlessly to eliminate overpopulation in animal shelters and ensure all companion animals are in loving, supportive homes.
On a more global scale, White was heavily involved with the Morris Animal Foundation—a science-based nonprofit that invests in studies to better the lives of animals and reduce non-human animal diseases. White served in several senior positions—from president to trustee—for the past 40 years. In 2010, she established the Betty White Wildlife Fund through this organization as a direct response to the disastrous Deepwater Horizon Oil spill that affected a massive swath of marine life in the Gulf of Mexico. The fund continues in her honor to address a number of wildlife health issues.
Award-worthy compassion
In addition to these two nonprofits, White also worked extensively with American Humane—America's first humane organization with a 145-year history. She was awarded the nonprofit's National Humanitarian Medal, a respected lifetime achievement award for her dedication to the cause.
In 2009, White was awarded the prestigious Jane Goodall Institute Global Leadership Award for Lifetime Achievement for her decades of support to protect wildlife and educate the public about animal stewardship.
Under-the-radar donations
We may never know how many anonymous donations White made to save animals, but we do know she did so frequently and tried to keep her generosity under the radar. In 2005, it was later revealed that White paid approximately $70,000 to evacuate and transport otters and penguins from the Audubon Aquarium in New Orleans after Hurricane Katrina endangered their lives.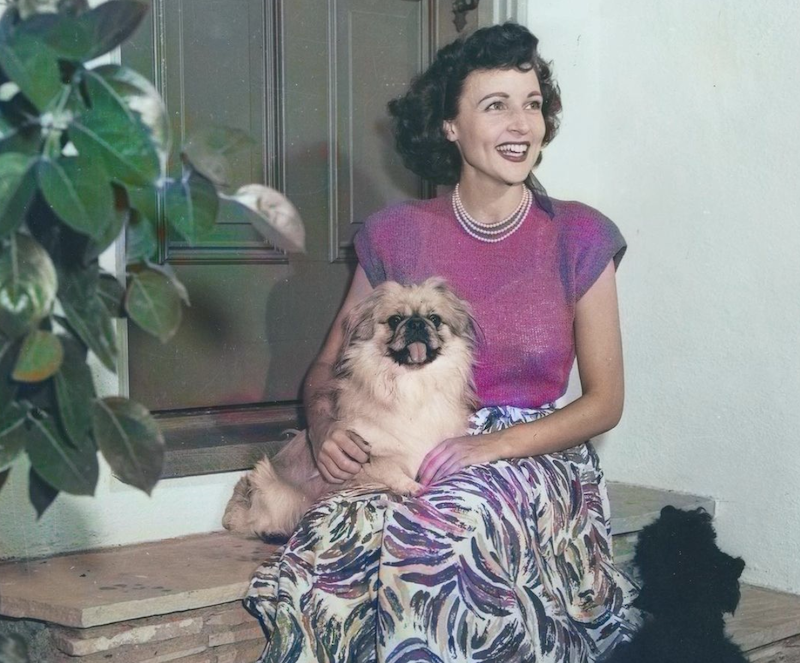 @bettymwhite/Instagram
Standing up for pups and mutts
At 99 years old, White was a dog mom to dozens of canines. She's been photographed with a number of her beloved companions, and while she did co-reside with many pure breeds (she was a sucker for golden retrievers in her later years), she also spoke openly about the advantages of adopting mixed breeds, or mutts, as she called them. In a 1958 radio interview for her role in Date with the Angels, she didn't chat much about acting, but she did have a lot to say about dogs. "Some of the most intelligent, most adorable dogs I've ever known have been just plain mutts. Sometimes, a just plain dog is sturdier and healthier than some of the high-strung, finely bred ones. And many of the fellows here in Hollywood, who train dogs for parts in the movies, claim it's easier to train a mutt," White remarked.
She also stands her ground when it comes to animal portrayal on the screen. She turned down a role in Academy Award-nominated As Good as It Gets because it included a scene where a puppy was dropped down a laundry chute. While the dog on set was not harmed, White thought it was irresponsible to show this kind of behavior to audiences, fearing some people would try the stunt at home.
@bettymwhite/Instagram
Companion animals in the (Betty) White house
White cohabitated with every kind of dog—enormous Bernese mountain dogs to pipsqueak Pinkense. She adopted both pure breeds and mutts and dogs that couldn't quite make it through Guide Dogs for the Blind School, like Pontiac, the golden retriever, who was just too darn friendly to sit still. After Pontiac passed in 2017, White abstained from taking on any more companion animals, afraid they would outlive her and have nowhere to go. She loved animals, but she always put their needs before her own.
Still trending
Just weeks shy of her 100th birthday, White is still making an impact for the betterment of animal welfare. Shortly after the news of her passing, the #BettyWhiteChallenge emerged on Twitter and quickly made its way to other social media platforms. The premise is simple: donate to an animal shelter or rescue on her birthday, January 17.
For more on vegan celebrities, read:
Joaquin Phoenix Rescues Cow and Calf from Slaughterhouse

Jane Goodall on Climate Crisis
7 Ways Leonardo DiCaprio Is Working to Save the Planet