Baba's Vegan Cafe, a celebrated Black-owned pop-up, recently opened its first brick-and-mortar soul food café in South Central Los Angeles. The family-owned restaurant serves vegan menu items inspired by the African diaspora and is best known for its golden, flaky Jamaican-style patties filled with yam, apple, or red cabbage. While the café's menu offerings change daily, the Welcome Plate has quickly become a favorite among patrons. The signature dish often features blackeyed peas, rice, kale salad, lentil fritters, red cabbage, and macaroni salad. Chef-owner Wo'se Kofi counts his Rasta Pasta with lentil fritter meatballs among his personal favorites.
"It's important that we tap into the palettes of the community," Kofi, who was born and raised in South Central Los Angeles, told VegNews. A beloved member of the Leimert Park community, a historic African cultural center, Kofi and Baba's Vegan Cafe are longtime mainstays of the neighborhood's pop-up marketplace. While the brick-and-mortar vegan café has received an abundance of support within and outside of the South Los Angeles and Leimert Park communities, Kofi plans to continue popping up at local events twice a month throughout 2022.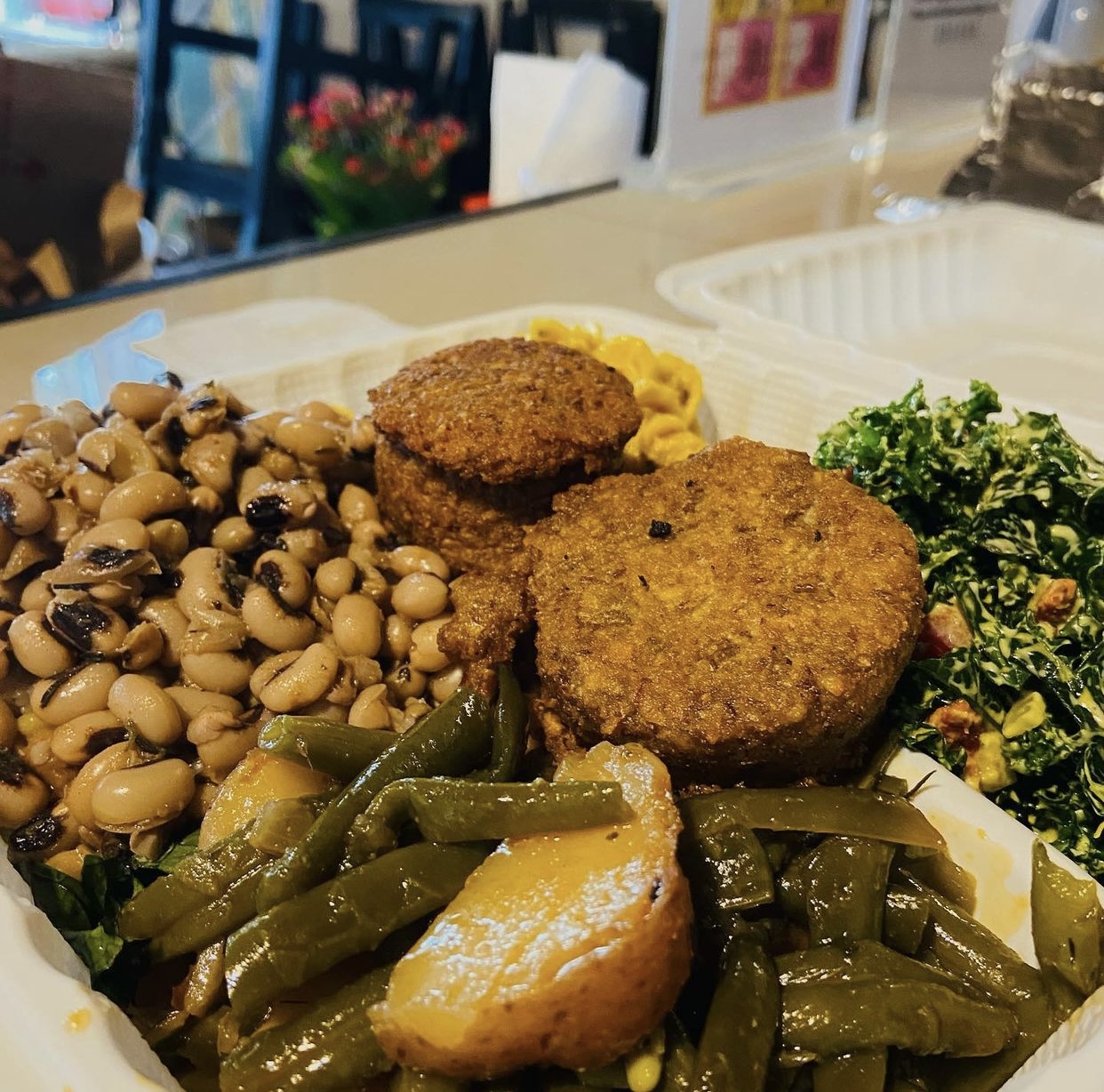 Baba's Vegan Cafe
Growing South Central's vegan food scene
Raised vegetarian since birth, Kofi transitioned to veganism during his time in high school. Navigating his new plant-based diet in South Los Angeles, a food desert with approximately 60 grocery stores serving a population of 1.3 million people, proved difficult. When Kofi began attending hip-hop shows, finding late-night vegan-friendly options was nearly impossible. Faced with this dilemma, he headed to the kitchen and began providing local hip-hop shows with vegan options.
His pop-up took off, and for the next twelve years, Kofi consistently served the community at Leimert Park's weekly arts & crafts marketplace. "I want to see healthy people [in my community]," Kofi said.
His family and local community, Kofi notes, have been instrumental in opening the new brick-and-mortar location of Baba's Vegan Cafe. After being turned away from renting restaurant spaces in South Los Angeles, a community that is increasingly experiencing the effects of gentrification, it was a local architect that came to Kofi with a list of buildings available for rent. Among them was the future location of Baba's Vegan Cafe. After securing a restaurant space, Kofi and his family got to work.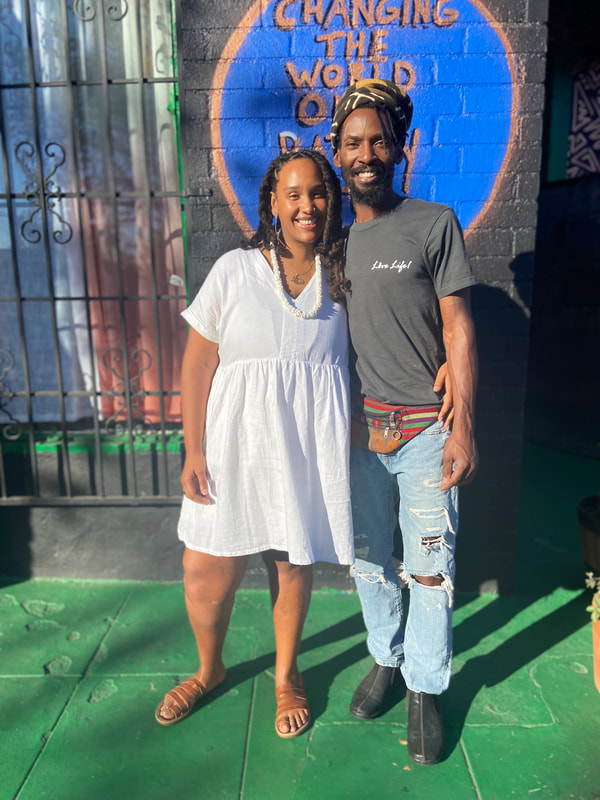 Baba's Vegan Cafe
From his mom to his New York-based uncle who traveled to Los Angeles to help paint, it was all a family affair. At Kofi's side throughout the journey is his partner in business and in life, Lauren "Anu" Wolley Ross.
Baba's Vegan Cafe houses a small marketplace within its space and Kofi aims to scale it with hopes of one day taking it global to continue supporting local artists, businesses, and future generations.
"I dare to be the change, to be the pioneer," Kofi said.
For more Black-owned vegan businesses, read:
Black Woman-Owned Vegan Café Is Coming to Alabama
San Diego's First Vegan Breakfast Café Is Black-Owned
The VegNews Guide to Vegan Black-Owned Businesses