Strappy sandals, platform high heels, knee-high boots … While all of these footwear options are great when a special occasion strikes, none beat the versatility of a good pair of sneakers. Lightweight trainers, trendy chunky kicks, and basic slip-ons all add their very own special touch to an everyday outfit. Whether you're taking on the city streets for a full day of errands or prepping for a night out with your best pals, you can always trust the staple sneaker to solve your wardrobe dilemma. However, for those seeking vegan-friendly materials, it can be tricky to find a pair sans wasteful and cruel materials like leather, plastic, and animal-based glue. Luckily, as the fashion world slowly turns to a more eco-conscious, animal-friendly approach, there are more options than ever to fuel your (vegan) shopping habits. With the likes of Nike, Adidas, and even Gucci creating veganized versions of their iconic styles, it's time we put the vegan sneaker on the map. Read on for some seriously stylish vegan sneakers fit for any mood or event.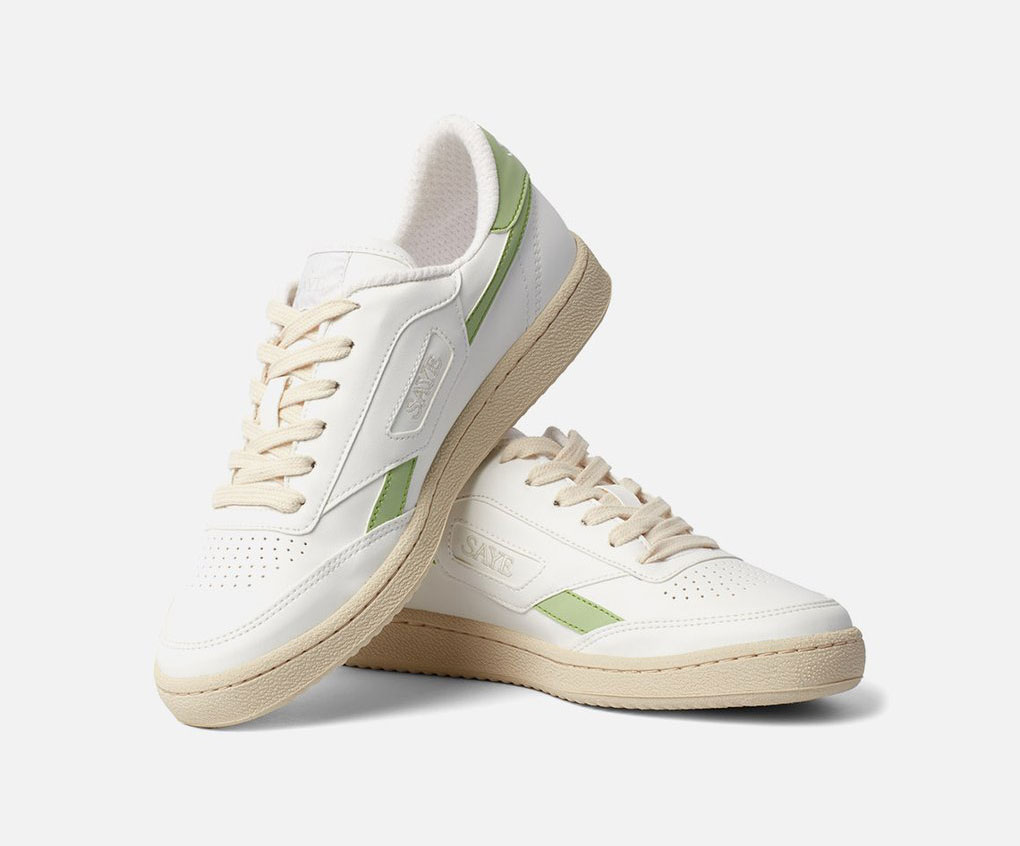 SAYE Modelo '89 Vegan Lima, $160
Using corn leather, bamboo, and recycled thermoplastics recovered from automotive factories, Spanish brand SAYE's first vegan sneaker is a retro dream come true (it even comes in other pastel colors like blue, yellow, salmon, and lilac). The three-year-old brand is focused on becoming a zero-waste brand while fighting for fair work conditions and fighting deforestation by planting two trees for each sneaker sold.
Learn more here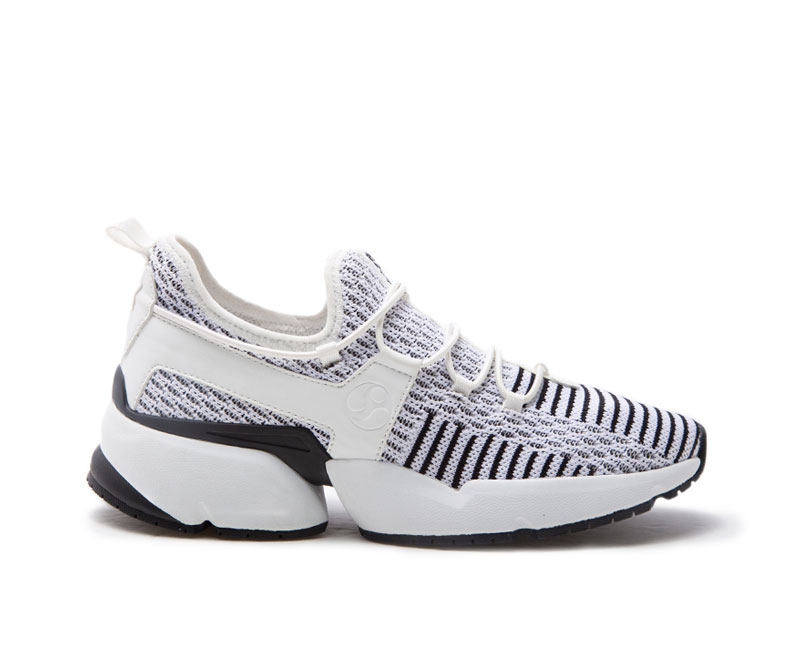 AVRE Infinity Glide Shoe, $145
Women-owned AVRE (which stands for Authentic, Versatile, Responsible, and Empowered) is taking eco-friendly to the next level with its stylish sneakers made from recycled water bottles. The Southern California-based brand's slip-on Infinity Glide is uber-comfortable, durable, and washable, to boot, so your next outdoor hike or all-day mall trip will be a breeze.
Learn more here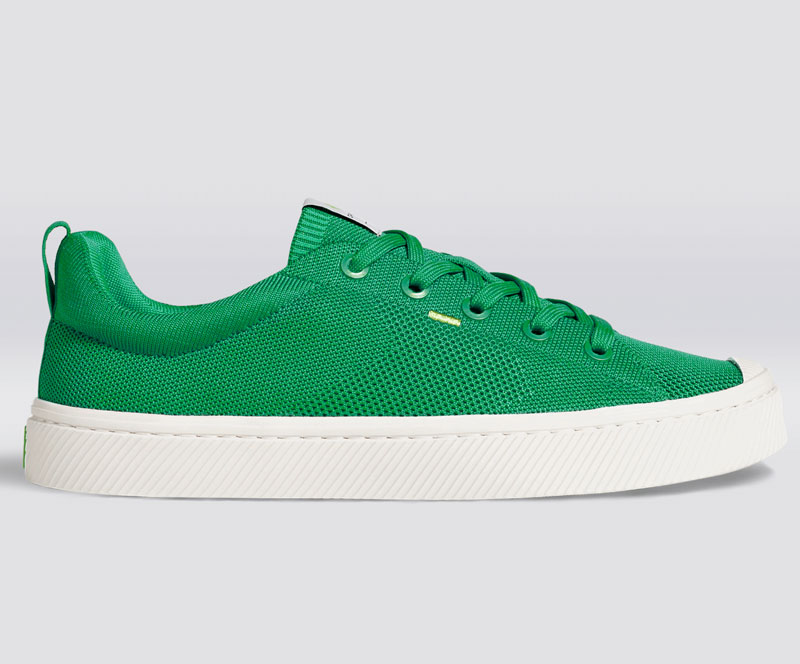 CARIUMA IBI Knit, $98
Comfort meets style in these unisex lace-up sneakers from Rio de Janeiro-based CARIUMA. The brand's quality-over-quantity ethos carries over to this easy-to-wear, machine-washable style made with bamboo, cork, recycled PET, plastic bottles, and sugarcane. And the company even plants two trees in the Brazilian rainforest per shoe sold. Now, if we could only decide on which color to run around in.
Learn more here
P448 Thea Vegan Onyx, $298
The Italian shoemakers at P448 are taking your style to new heights in these low-top kicks created with sky-high rubber platform soles. The metalic vegan leather trim adds a subtle glam to the vegan style made with recycled laces. Super cute and environmentally friendly? That's a forever staple in our closet.
Lean more here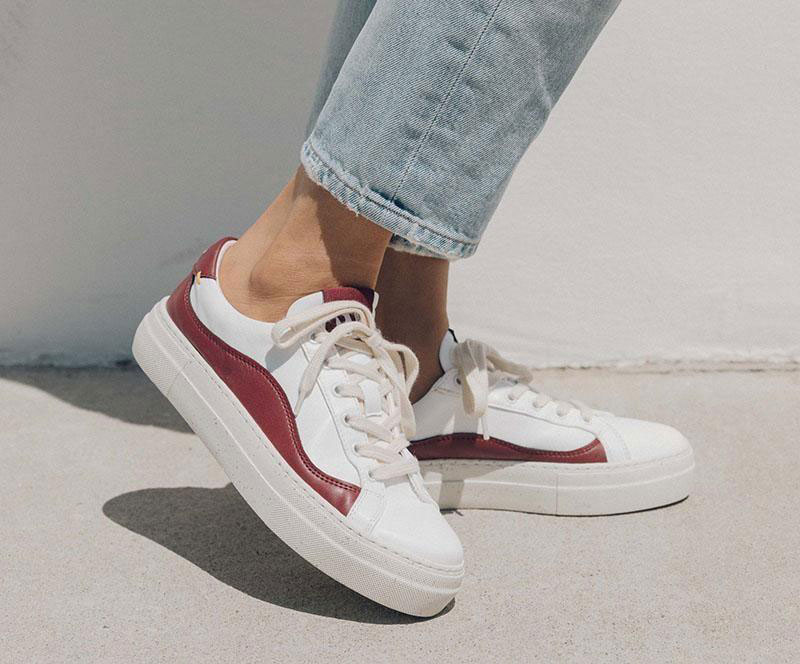 Soludos Yebo Vegan Sneaker, $139
Celeb-favorite Soludos believes every step matters, which is why the NYC-based brand recently launched its first vegan leather sneaker made with recycled rubber and cork. The comfortable, foam-lined Yebo comes in four classic colors including simple white, sophisticated navy, chic wine, and girly pink options.
Learn more here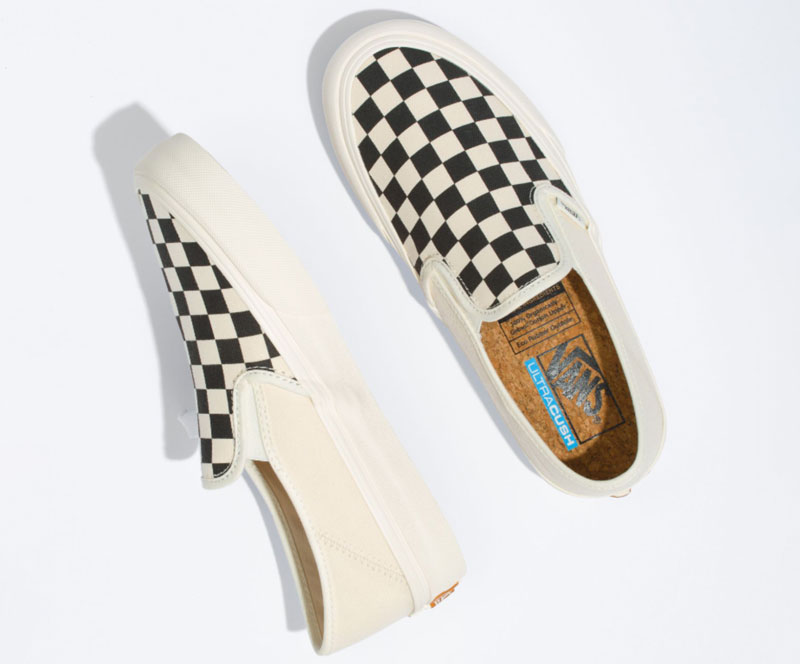 Vans Eco Theory Slip-On SF, $70
The classic checkerboard Vans gets an eco-friendly makeover in the iconic skate brand's new Eco Theory collection. With an emphasis on utilizing responsibly sourced materials, Vans uses organically grown cotton certified by the Global Organic Textile Standard, anti-microbial hemp that requires less water to grow, and natural, petroleum-free rubber for soles that maintain the same grip as the brand's older styles.
Learn more here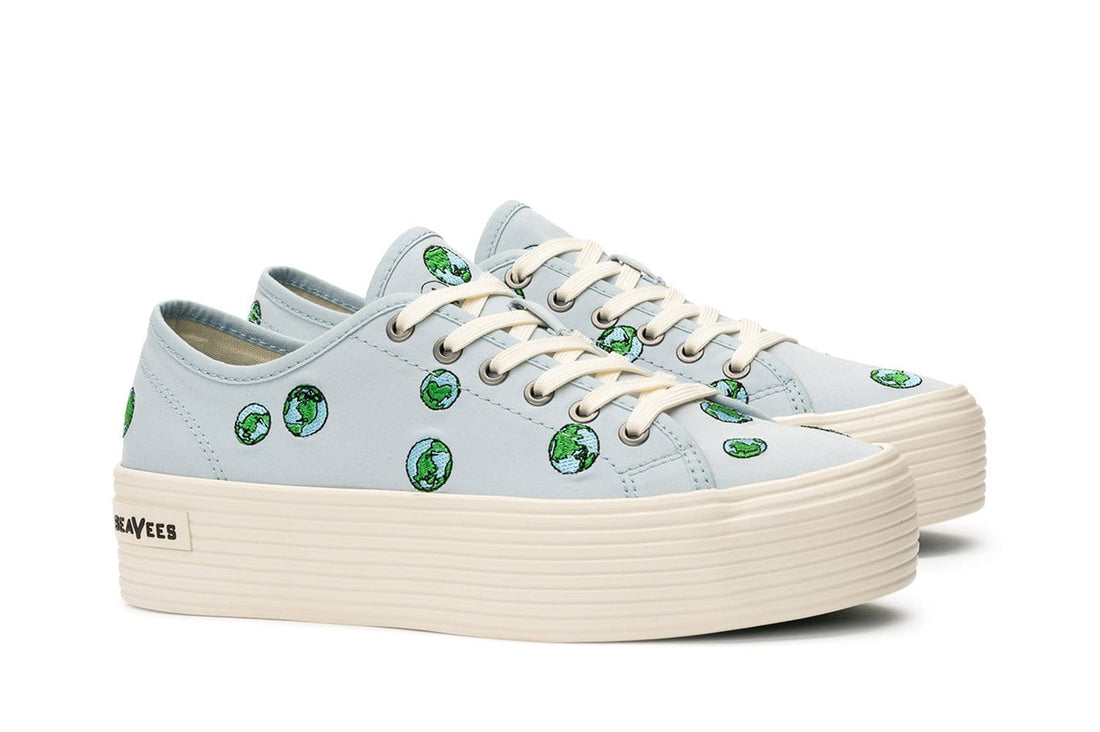 SeaVees Monterey Sneaker Platform, $110
Founded in the '60s and revitalized in the '00s by Steven Tiller, SeaVees is responsible for positioning sneakers as an everyday shoe in modern American society (it was primarily for the gym or a kids-only option back then). SeaVees now offers a variety of vegan styles including these platform lace-up sneakers in adorable prints such as strawberries or planet Earth. It's almost too cute to wear … almost!
Learn more here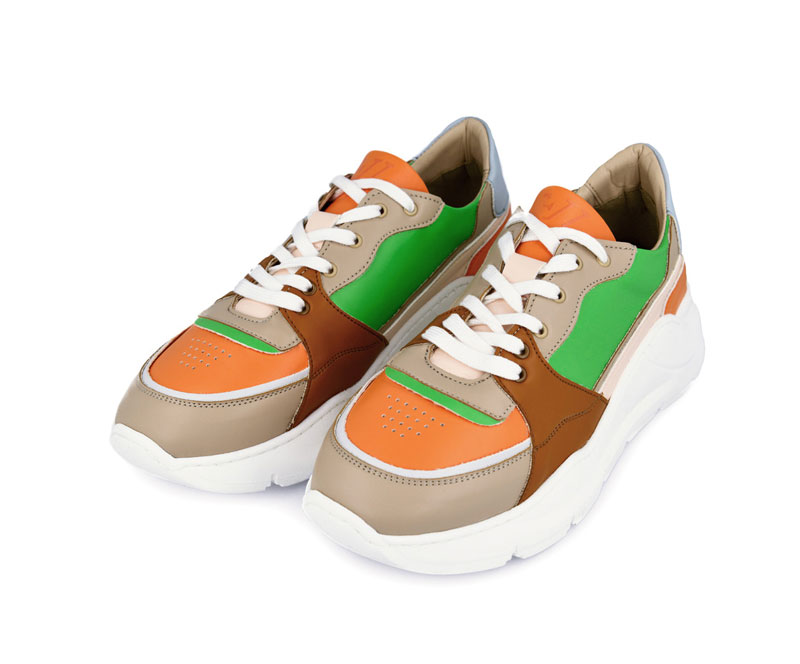 Ella & Witt Goodall Sneaker, $210.85
Founders Birgit and Torsten Lasar named German label Ella & Witt after two of the residents at their local animal sanctuary, gander Ella and cow Frau Witt. Ethically produced in Portugal, the vegan Goodall sneaker, created with corn leather, is an Instagrammable dream with its bright color scheme and chunky exterior. Grab your favorite pair of jeans and a white tee for the ultimate cool-girl fit.
Learn more here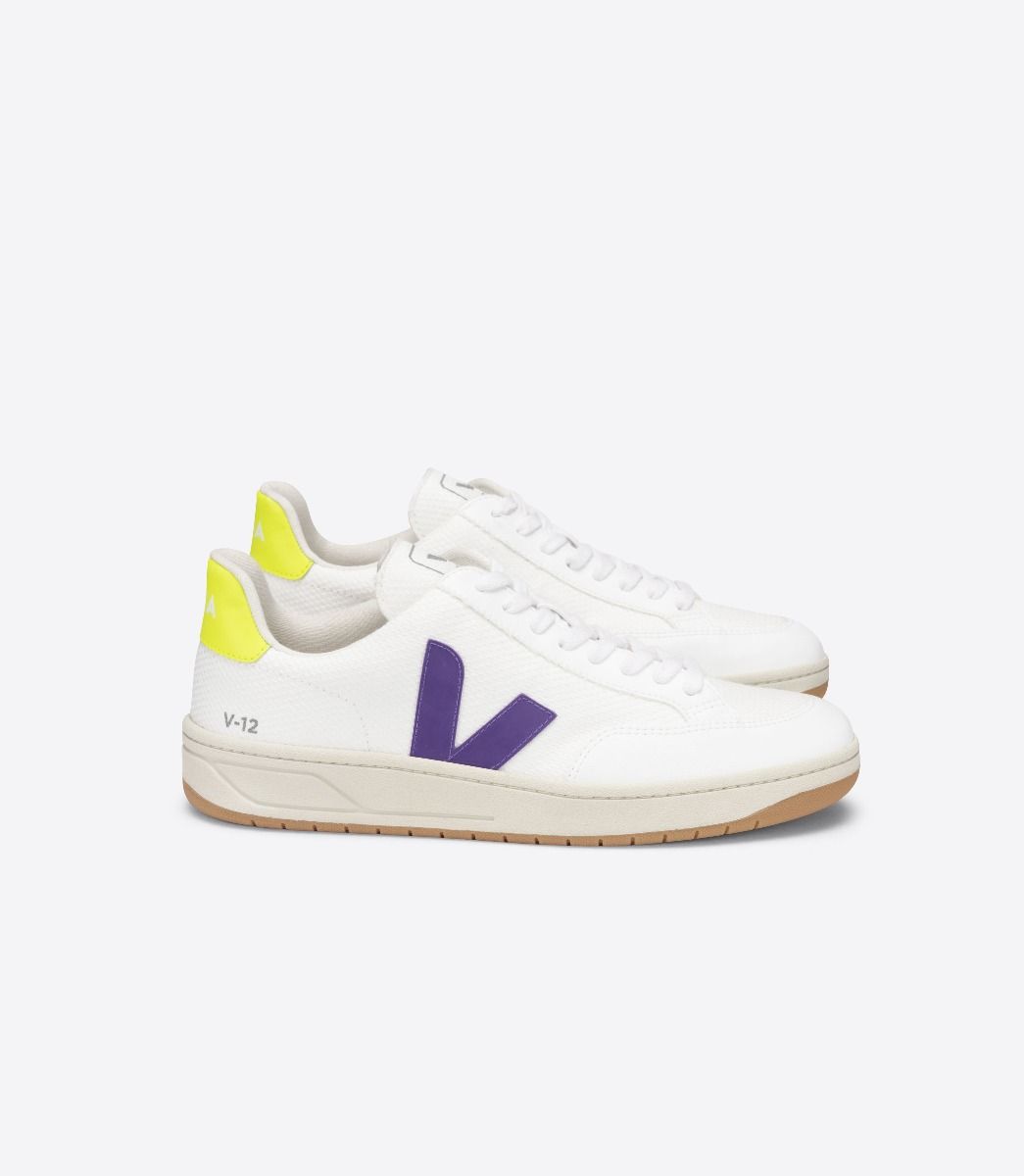 Veja V-12 B-Mesh, $140
After a visit to a fast-fashion factory in China, founders Sebastien Kopp and Francois-Ghislain Morillion knew they wanted to create a brand focused on social responsibility, fair trade, and sustainability. Enter, wildly popular, celebrity-favorite French brand VEJA. Add a pop of color to any basic outfit with these all-vegan kicks made from Amazonian rubber, rice waste, and recycled plastic bottles.
Learn more here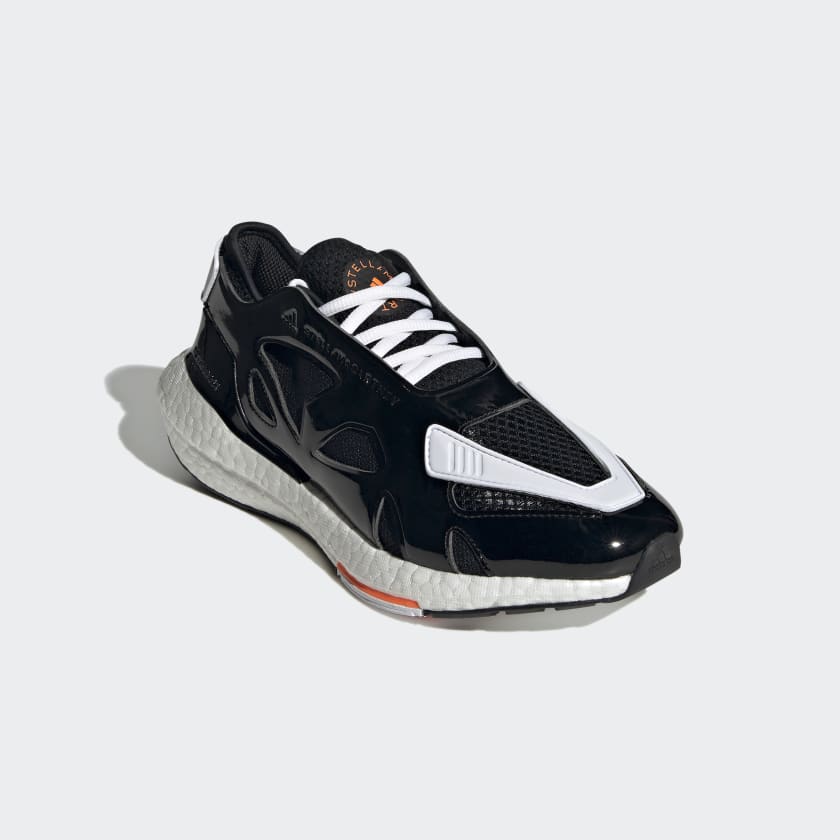 Adidas by Stella McCartney Ultraboost 22, $230
Iconic eco-conscious designer Stella McCartney partnered with the German sports apparel company back in 2005 and has since created fun, innovative designs meant to inspire anyone wearing them. Case in point: the Ultraboost (made with recycled plastic materials) is functional yet stylish for all the workout fiends out there. The apparel and shoe brand also carries veganized versions of its popular styles, Samba and Continental 80.
Learn more here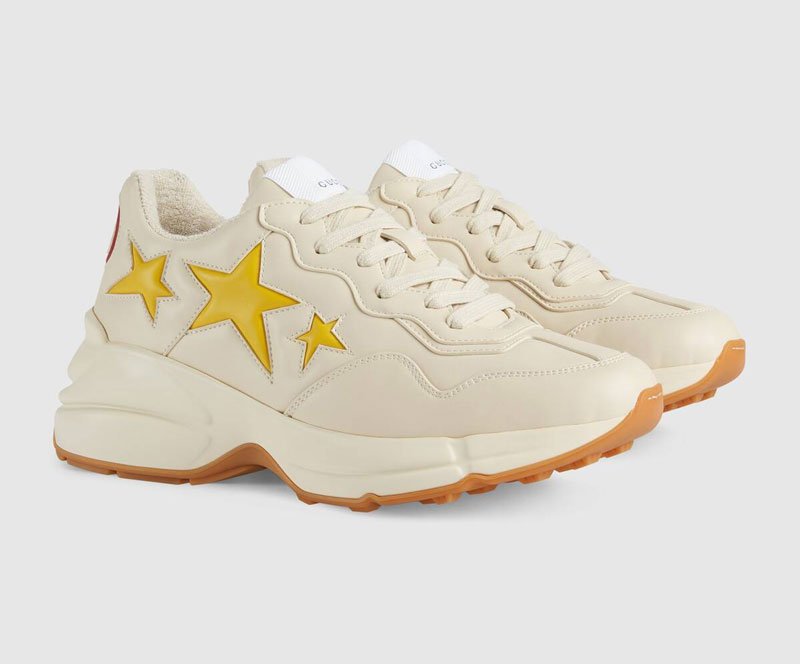 Gucci Rhyton Sneaker, $850
Iconic fashion house Gucci is finally getting in on the vegan leather game with the release of its first line of animal-free sneakers. Crafted from Demetra, a leather alternative created from 77 percent plant-based raw materials such as wood pulp and viscose, the Rhyton sneaker has the same supple finish as the brand's leather styles.
Learn more here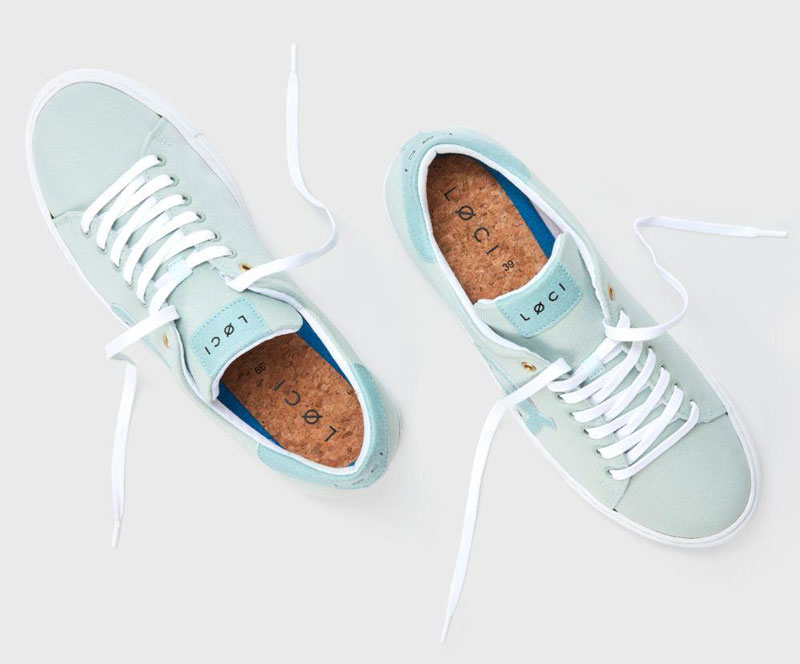 Reed x Løci Vegan Sneaker, $160
Vegetarian actress Nikki Reed teamed up with sustainable luxury brand Løci to launch a line of four vegan sneakers, which were included in this last year's Oscars nominee gift bags. The breathable low-cut sneaker comes in white, beige, sage, or yellow and is made with 100-percent recycled materials including cork, rubber, and repurposed ocean plastic.
Learn more here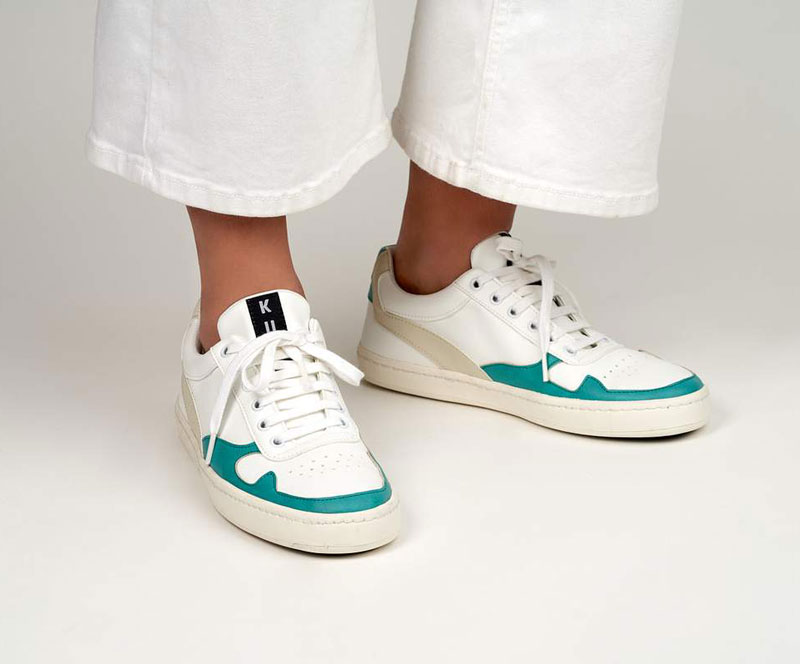 KUMI Classic KS Sneaker, $121
Tired of their nine-to-five jobs, co-founders Sergio Carvajal de Con and Alexandra Pardo Gómez del Cerro followed their passions to create sustainable vegan brand KUMI. With an old-school skater-inspired design, these lightweight, anti-slip sneakers come in six different colorways and add a sporty-chic look to every fit. Plus, each pair is made with recycled cork and plastic water bottles for an eco-friendly, breathable feel.
Learn more here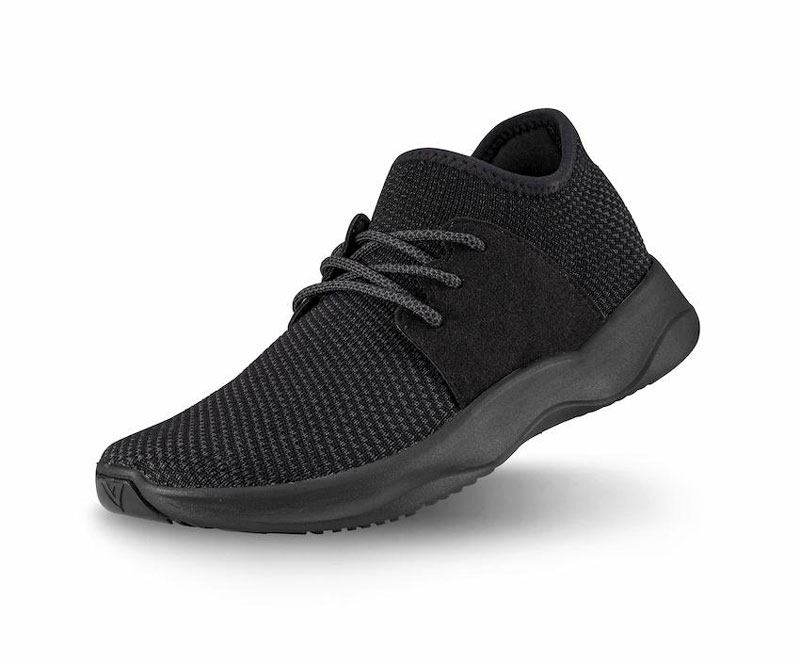 Vessi Everyday Sneakers, $135
With its patented waterproof knit material, Vancouver-based Vessi is putting innovation to the test. This weather-proof vegan sneaker features increased arch support and is perfect to pack on vacation or throw in your car for whatever adventure the day may hold.
Learn more here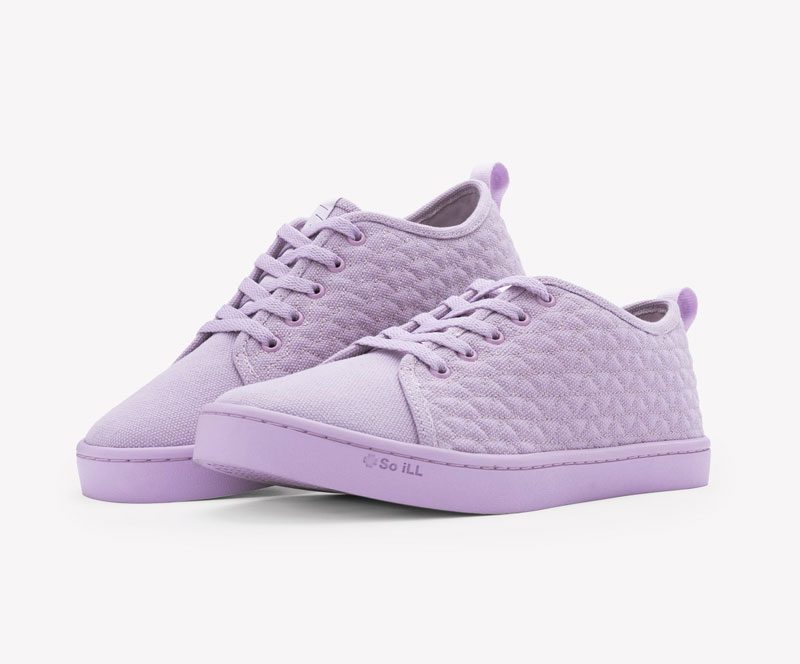 So iLL x On The Roam Yaya Lavender Roamer, $109
Climbing apparel brand So iLL partnered with Aquaman and Game of Thrones actor Jason Momoa to design these brightly hued vegan shoes. The low-top, lace-up shoe features an organic cotton upper, rubber outsole, and an insole made by BLOOM Foam, a company that turns harmful algae blooms into sustainable materials.
Learn more here
Aruka Sanchir is the Beauty & Style Editor at VegNews, and she loves a good pair of sneakers for any occasion.