Actor and vegan activist Joaquin Phoenix just acquired the movie rights to Free the Animals: The Amazing, True Story of the Animal Liberation Front in North America—a book written in 1992 by Ingrid Newkirk, president of animal-rights group People for the Ethical Treatment of Animals (PETA). The book tells the true story of "Valerie," a police officer in Maryland who encounters a group of activists liberating animals from testing laboratories and joins their mission to end animal suffering. Newkirk was approached by several high-profile individuals who were interested in buying the movie rights to her book but chose Phoenix because of their shared dedication to animal-rights activism.
"I'm convinced he would win another Oscar for playing Josh, the Navy whistleblower who risked a court-martial to get help for a little dog about to die in a deep-sea diving experiment and who then went on to lead the West Coast Animal Liberation Front teams that freed many more animals who faced certain death," Newkirk told The Hollywood Reporter. "Joaquin understands what animals go through and lives and breathes animal rights—it's part of his very being."
On May 5, Free the Animals will be released in a special 30th anniversary edition with a forward by Phoenix and an afterword by Emily Trunnell, PhD—an animal researcher turned animal advocate who provides insight about whether or not the animal experiments included in the book have changed in the last 30 years.
"Yes, Free the Animals is about the balaclava-wearing heroes who break windows and laws to save animals, but it's also about everyone. It's a call to us all to take action," Phoenix writes in the new forward. "Whether it's wielding crowbars and bolt-cutters or picking up a pen or a protest sign, every one of us can and must fight injustice and push for animal liberation every chance we get."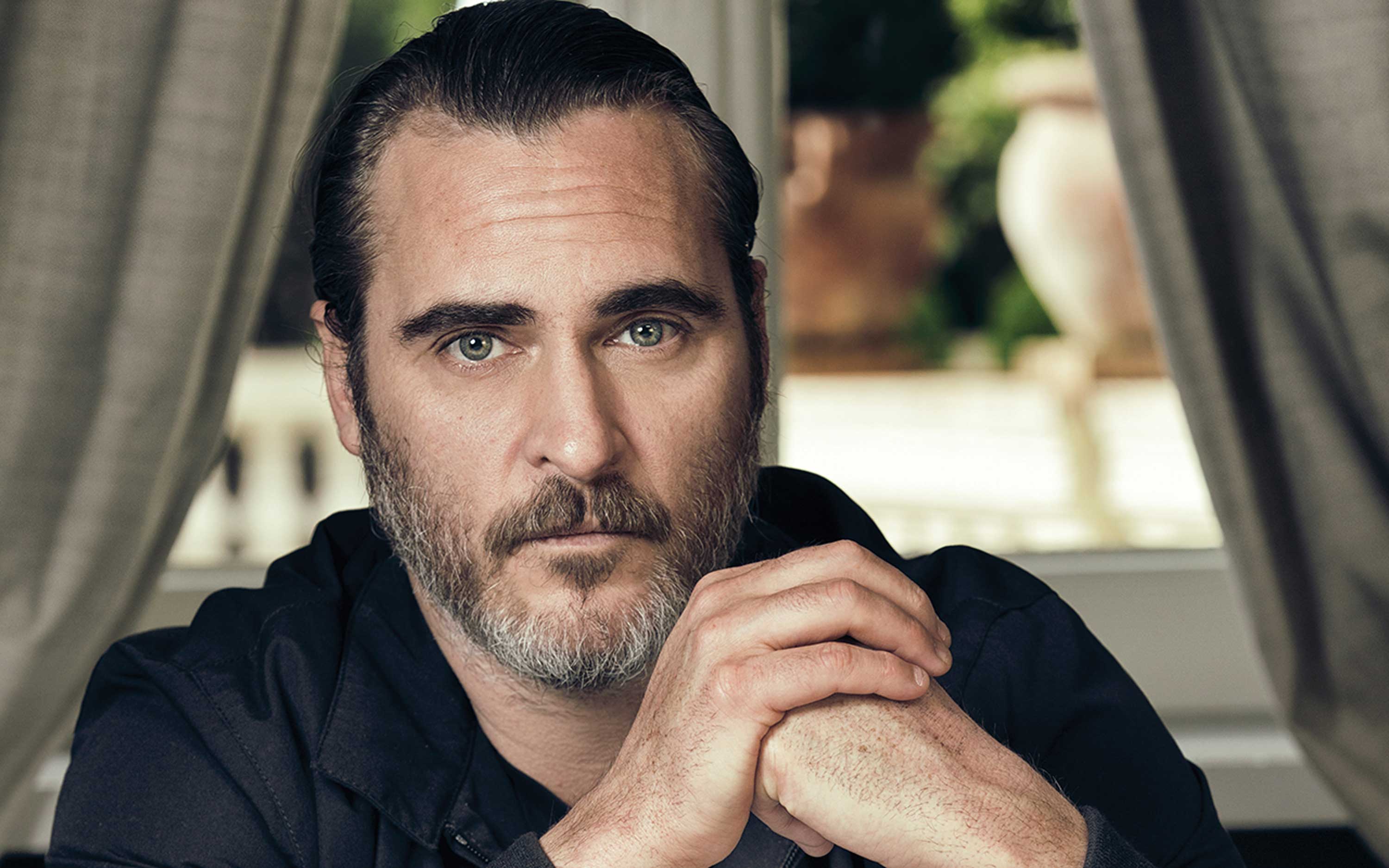 Riccardo Ghilardi
Joaquin Phoenix's vegan activism
Phoenix went vegan at a young age and has used his fame to help shine light on animal-rights issues. Phoenix swept the 2020 film industry award season, getting top accolades for his lead performance as Arthur Fleck in Joker. The actor used this extended time in the spotlight to push for vegan initiatives, including helping to introduce plant-based menus at all of the award shows.
Phoenix capped off the season by delivering a historic acceptance speech for his Best Actor Oscar that focused on the horrors of the dairy industry. And he did so right before heading off to Manning Beef, a Los Angeles area slaughterhouse where he negotiated the rescue of a mother and her calf—who are now named Liberty and Indigo and are living out their lives in peace at the Acton, CA location of Farm Sanctuary.
Phoenix is also no stranger to lending his voice and image to vegan films and famously narrated Earthlings, a 2005 documentary that exposes the horrors humans inflict on animals. Since then, Phoenix has worked to bring a number of animal-centric films to life. In 2020, Phoenix executively produced Gunda, a black-and-white artistic film about a pig and her family made by Russian filmmaker Victor Kossakovsky. Phoenix and his partner, actress, and fellow animal-rights activist Rooney Mara also executively produced the timely documentary End of Medicine which was directed by BAFTA winning director Alex Lockwood. Scheduled for release on May 10, this provocative film—which, notably, started production prior to the COVID-19 pandemic—looks at the role animal exploitation has in emerging health threats, such as pandemics and antibiotic resistance.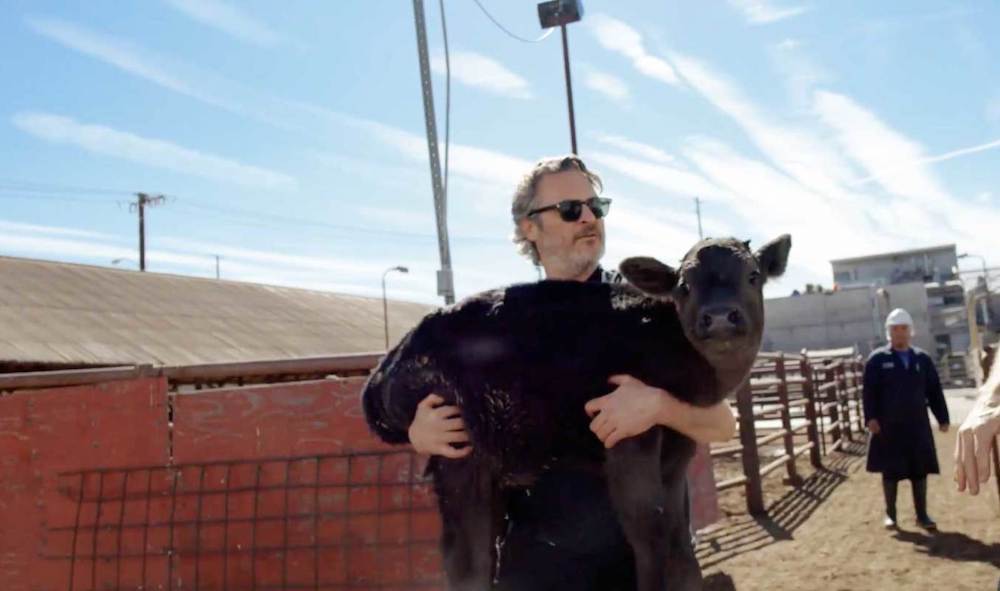 Farm Sanctuary
When it comes to Free the Animals, Newkirk says Phoenix promised that no animals will be harmed should the book become a film. "I also have his word that he would never allow the use of real animals, who often spend their lives in cages and are shipped to Hollywood sets to perform what to them are stressful, nonsensical, repetitious acts," Newkirk said. "Instead, he would use computer-generated imagery or domestic animals who live as companions—and of course, he would have access to PETA's photo and video vaults, which contain footage from the raids described in the book."
In addition to Newkirk's book, Phoenix has previously penned the forward for other animal-rights books, including 2020 release HIDDEN: Animals in the Anthropocene, a photography-driven book created by award-winning photojournalist Jo-Anne McArthur documenting the war humans have waged on non-human animals in the 21st century.
For more about Joaquin Phoenix, read: Joaquin Phoenix Visits Toronto Vegan Restaurant Just to Compliment Its Food
Joaquin Phoenix, Billie Eilish Bring Vegan Burgers to LGBTQ Youth
Joaquin Phoenix Honors Slain Activist Regan Russell