Switching to a vegan diet for three months can lead to "meaningful" weight loss and lowered blood sugar, according to new research presented last week by the Steno Diabetes Center at the European Congress on Obesity. Researchers in Denmark conducted a systematic review and meta-analysis of 11 randomized trials involving 796 individuals—who were overweight and/or diagnosed with Type 2 diabetes—in which they compared the effect of vegan diets (followed for a minimum of 12 weeks) to other types of diets on cardiometabolic risk factors such as body weight, body mass index (BMI), blood sugar levels, blood pressure, cholesterol, and triglycerides.
Participants on vegan diets were compared against both passive control groups and active ones (i.e. participants following a specific diet such as Mediterranean or portion controlled diets). The researchers found that participants on vegan diets reduced their weight by an average of 4.1 kg (9 pounds) and lowered their BMI across all trials. The weight loss potential of a vegan diet was more pronounced—leading to 16 pound loss on average—when researchers compared vegan participants to those who continued to follow their normal diet without changes. Vegan diets were linked to some improvements in the other factors studied, as well.
"This rigorous assessment of the best available evidence to date indicates with reasonable certainty that adhering to a vegan diet for at least 12 weeks may result in clinically meaningful weight loss and improve blood sugar levels," lead author of the study Anne-Ditte Termannsen said in a statement.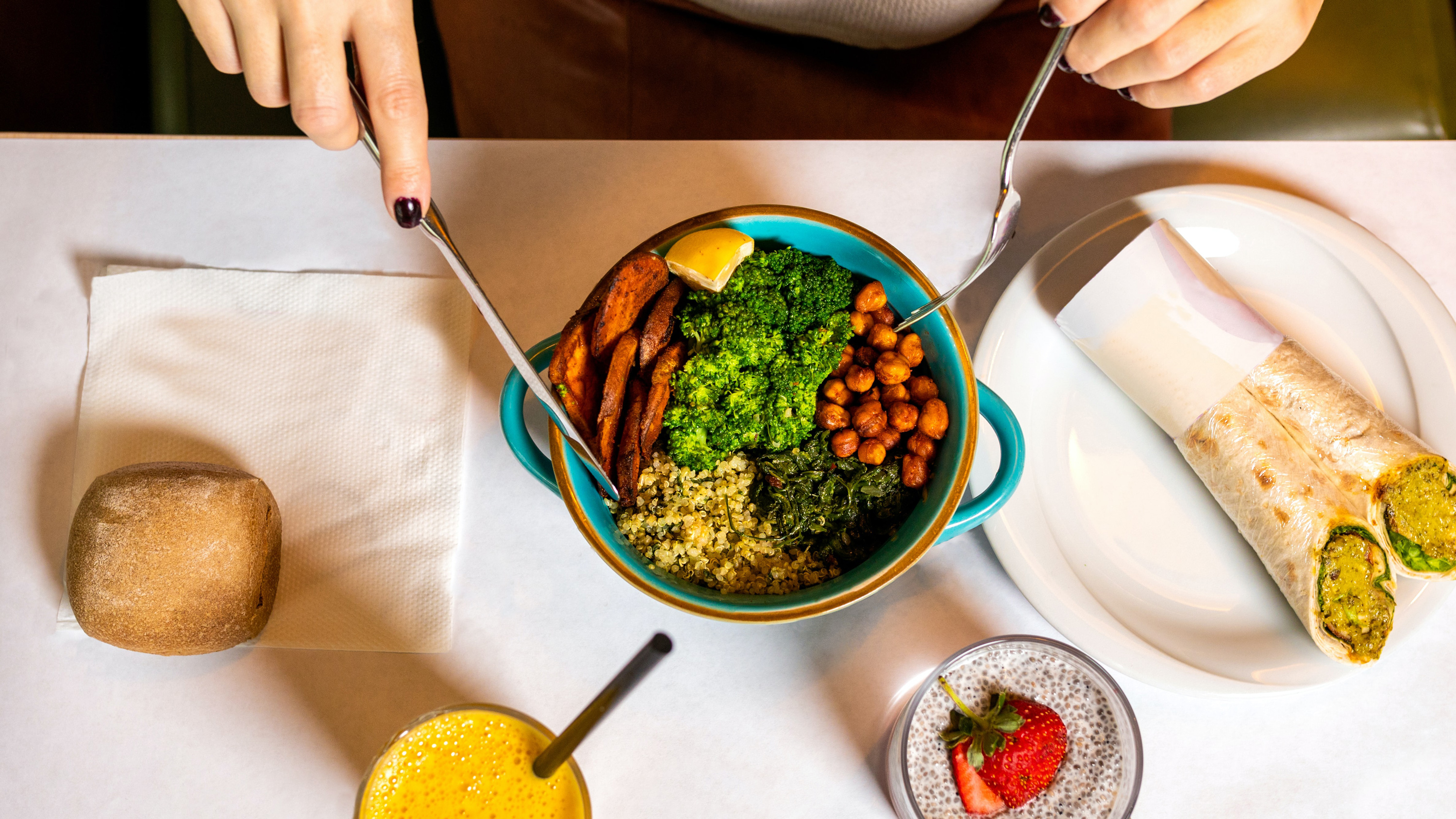 Vegan diet and weight loss
The Steno Diabetes Center study did not differentiate between the types of vegan diets participants followed. For a diet to be considered "vegan," it must only be free from animal products, which means that the foods consumed could range from doughnuts, burgers, or pizza to minimally processed or raw foods.
Despite this lack of distinction for the purposes of the study, all diets that do not include animal products are typically higher in fiber—which is important for regulating blood sugar. Furthermore, because cholesterol only exists in animal products, plant-based diets avoid the health issues associated with ingesting this lipid in large quantities.
"Vegan diets likely lead to weight loss because they are associated with a reduced calorie intake due to a lower content of fat and higher content of dietary fiber," Termannsen said. "However, more evidence is needed regarding cardiometabolic outcomes."
Other research has also linked the plant-based diet to weight loss. In a 16-week crossover study published last year, researchers from the Physicians Committee for Responsible Medicine (PCRM)—a group of 12,000 doctors—compared weight loss results between groups following a low-fat vegan diet and those on a Mediterranean diet. The researchers found that participants lost an average of approximately 13 pounds on the vegan diet, compared with no mean change on the Mediterranean diet.
"Previous studies have suggested that both Mediterranean and vegan diets improve body weight and cardiometabolic risk factors, but until now, their relative efficacy had not been compared in a randomized trial," study author Hana Kahleova, MD, PhD, director of clinical research for PCRM, said in a statement. "We decided to test the diets head to head and found that a vegan diet is more effective for both improving health markers and boosting weight loss."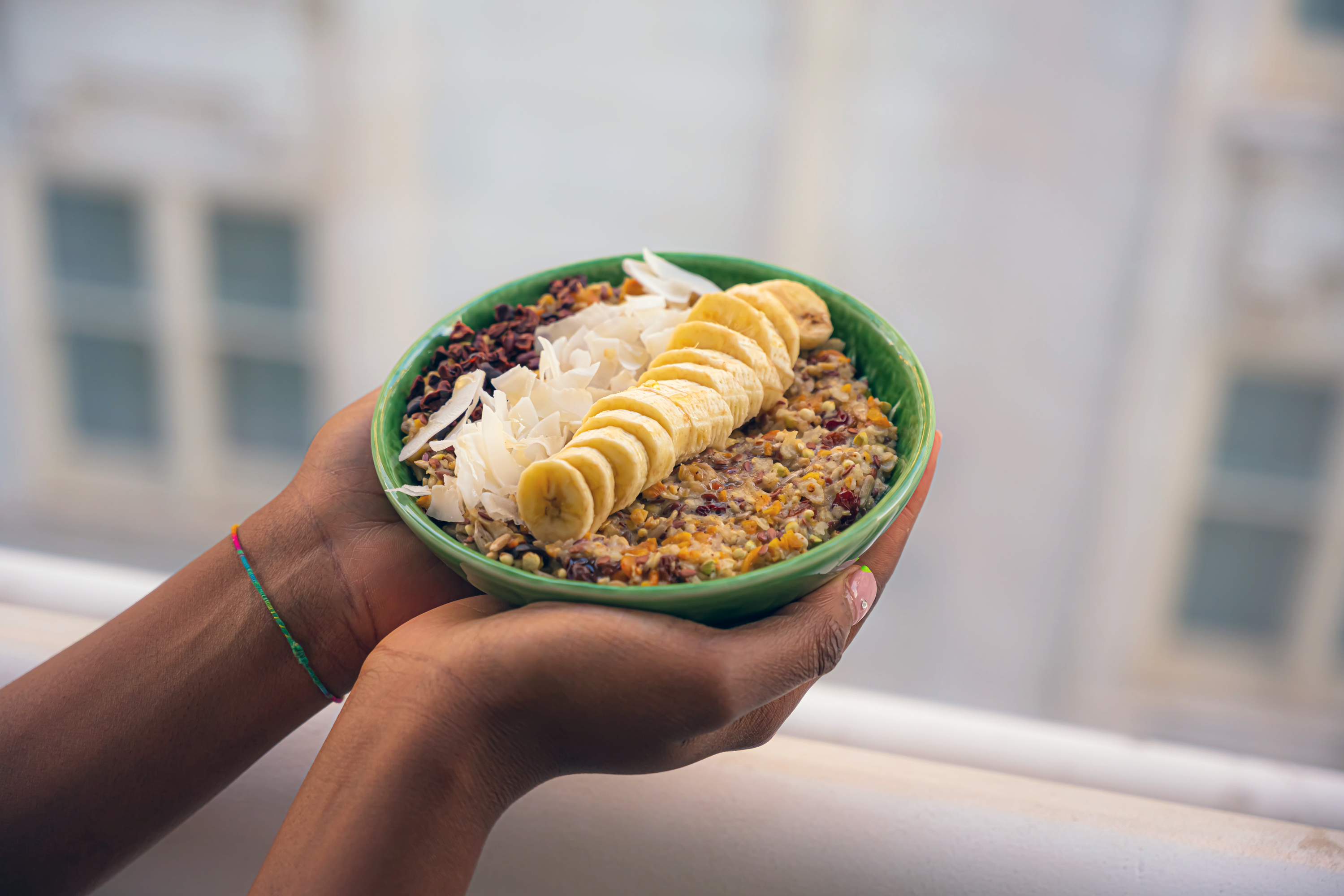 Can a vegan diet help with Type 2 diabetes?
The new Steno Diabetes Center research bolsters the connections other studies have made between following a plant-based diet and improved outcomes for people struggling with Type 2 diabetes.
The most recent study on the topic was carried out by researchers at the Department of Nutrition, Harvard T.H. Chan School of Public Health published in April in scientific journal Diabetologia. Comprised of 10,684 participants from three prospective cohorts (Nurses' Health Study, Nurses' Health Study II, and Health Professionals Follow-up Study), the study examined different eating patterns broken up into three indices based on intake of 18 food groups: healthy plant foods (such as whole grains, fruits, vegetables, nuts, and legumes); unhealthy plant foods (including refined grains, fruit juices, and sweets/desserts); and animal foods (such as fish, dairy, eggs, and meat).
Researchers found that participants who developed Type 2 diabetes in the follow-up period had a lower intake of foods in the "healthy plant-based" category, along with lower PDI and hPDI scores. These participants also had a higher BMI, blood pressure, and cholesterol—and used medication to treat these issues. They also tended to be less physically active and had a family history of diabetes.
These results followed a 2019 study also conducted by Harvard T.H. Chan School of Public Health researchers who found that consuming a plant-based diet was associated with a 23-percent lower chance of developing type 2 diabetes. "Overall, [this] data highlighted the importance of adhering to plant-based diets to achieve or maintain good health, and people should choose fresh fruits and vegetables, whole grains, tofu, and other healthy plant foods as the cornerstone of such diets," the study's senior author Qi Sun said.
For more about the health benefits of a vegan diet, read:
Vegan Tips To Prevent, Reverse, and Manage Diabetes

The 7 Health Benefits of Not Eating Meat
Heart Disease Is the No. 1 Killer. Eating a Vegan Dinner Could Change That.