Steakhouse chain Fogo de Chão was founded in 1979 to bring the Brazilian churrasco experience—think large amounts of grilled animal meat on skewers—to global audiences. But in 2023, the dietary habits of those audiences are quickly changing and Fogo is adapting to keep up.
Today, the steakhouse is expanding its plant-based options to include hearty vegan proteins in an effort to bring everyone to the table. Its Market Table—which is similar to an all-you-can-eat salad bar—has offered plant-based options in the past and Fogo also serves a cauliflower steak. However, the chain is now launching new entrées to provide a heartier experience for diners looking for an alternative to the meat-heavy experience.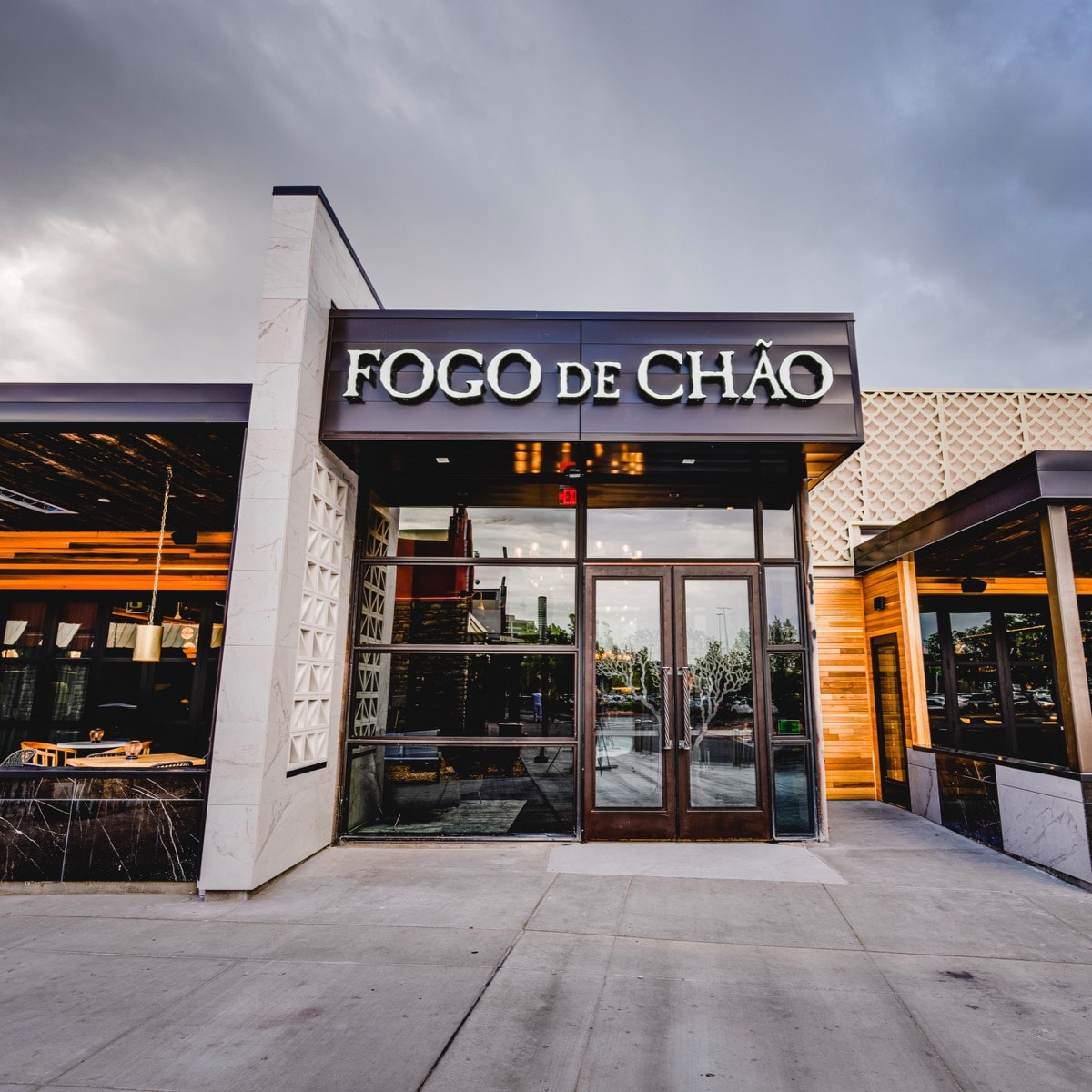 Fogo de Chão
"Fogo has been serving plant-based options on our Market Table for nearly 45 years, and now we're expanding our menu offerings to include more nutrient-dense and plant-forward protein options to give all guests and dietary tribes something new to discover each time they dine with us," Barry McGowan, Chief Executive Officer at Fogo de Chão, tells VegNews.
Tofu at Fogo de Chão
So what's new at Fogo? The steakhouse has introduced two vegan entrées. The Roasted Power Vegetable Bowl is loaded with roasted eggplant, marinated mushrooms, roasted zucchini, asparagus, and baby peppers served with chimichurri-spinach rice.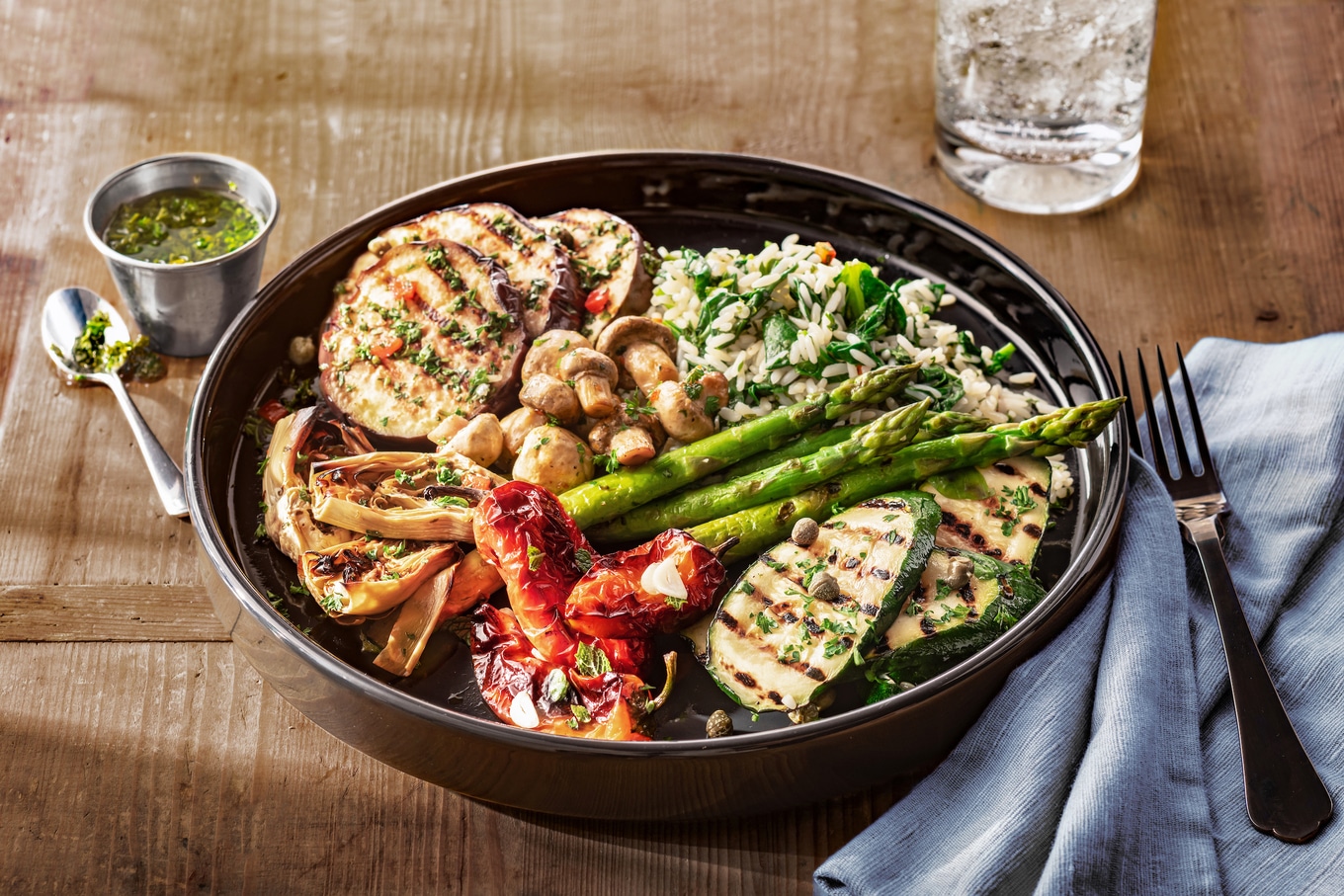 Fogo de Chão
The second entrée, Seared Tofu with Miso Black Bean Pasta, leans heavily on plant protein with chimichurri-marinated tofu served atop a protein-dense black bean pasta that is sautéed with green onion, Napa cabbage, and pickled onions, and is served with a carrot ginger-miso dressing
"At Fogo, innovation is at the core of all we do," McGowan said. "We strive to give our guests the freshest, and most wholesome ingredients when dining with us."
"When testing the new plant-based entrée options, we used a variety of ingredients we already had available on the Market Table and paired those items with the highest quality ingredients available, which led us to the new Seared Tofu and Power Bowl entrées," he said.
The Market Table at Fogo is also getting a few new plant-based additions, including spring hummus (which is blended with herbs, roasted garlic, and citrus and topped with radish, fresh mint, edamame, and olive oil); power greens (a mixture of vitamin-rich greens, fresh herbs, and micro-shoots); and Miso Black Bean Pasta (the base for its new tofu dish).
Outside of its new plant-forward dishes, Fogo is also tapping into another trend advanced by younger generations, which are consuming less alcohol than their older counterparts.
Fogo's new non-alcoholic beverage menu is made with CleanCo's non-alcoholic spirits, which are featured in three cocktails: Clean Cosmo (made with non-alcoholic vodka, apple, cranberry, and fresh lemon); Clean Cucumber Martini (also with non-alcoholic vodka, apple, cucumber, basil, and served with a lemon twist); and CleanR Sour (made with non-alcoholic rum, bitters, passionfruit, pineapple, and aquafaba—the frothy liquid from chickpeas that mimics egg whites without animal products).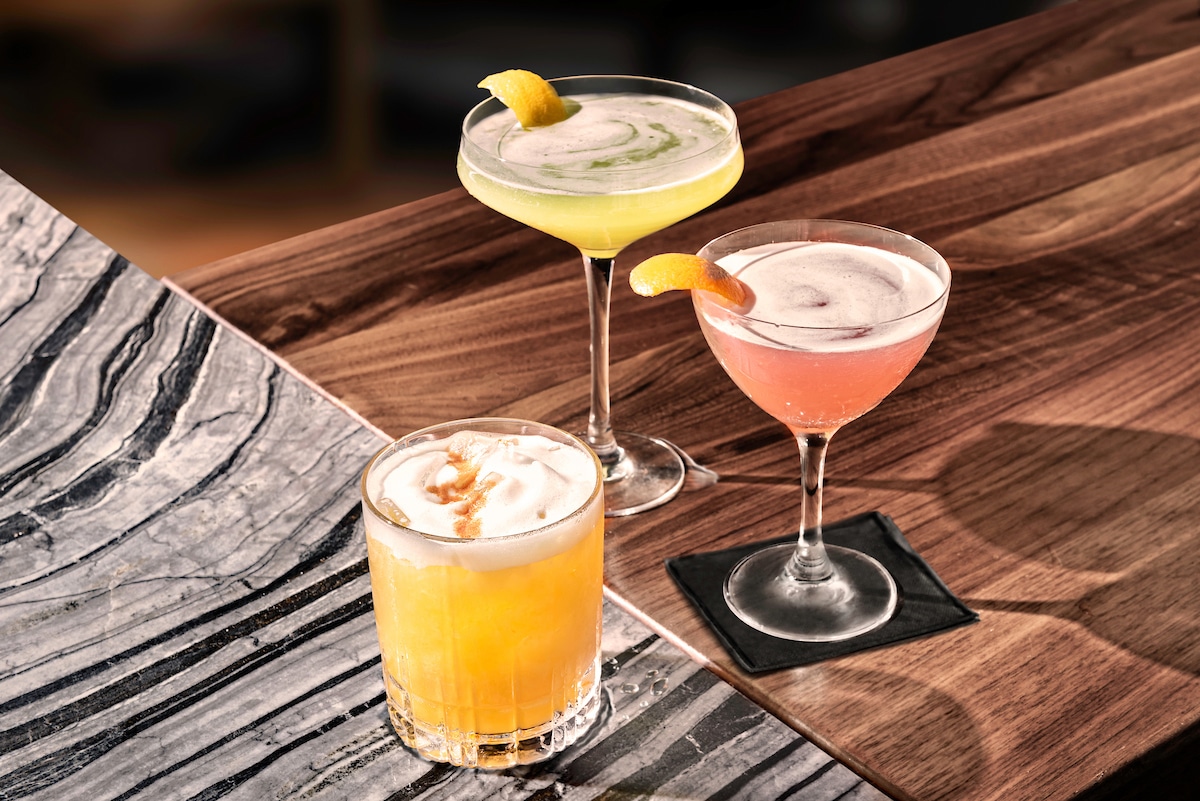 Fogo de Chão
Fogo's new plant-based entrées are available during lunch, brunch, and dinner as an alternative to the meat-heavy churrasco experience. The steakhouse currently operates more than 60 locations and has signed 12 new leases to expand internationally and domestically in 2023.
Steakhouses get into plant-based proteins
At Fogo meat will undeniably continue to be a fixture on the menu but its embrace of tofu comes at a time when steakhouses are evolving to include plant-based meats to serve more diverse groups of eaters.
"We wanted to ensure that all guests have access to nutrient-dense options that become their new culinary favorites when dining at Fogo," McGowan said. "From our Market Table to our entrée items, we continue to offer fresh, natural ingredients, and whole proteins that are found in nature, including our tofu offerings."
"Tofu is extremely versatile and is rich in minerals and vitamins and is favored by guests of all dietary tribes, including our vegetarian and vegan guests," he said.
Other chains are also adding hearty meatless options with help from innovators such as Redefine Meat, which has been advancing the mission referenced by its name at steakhouses.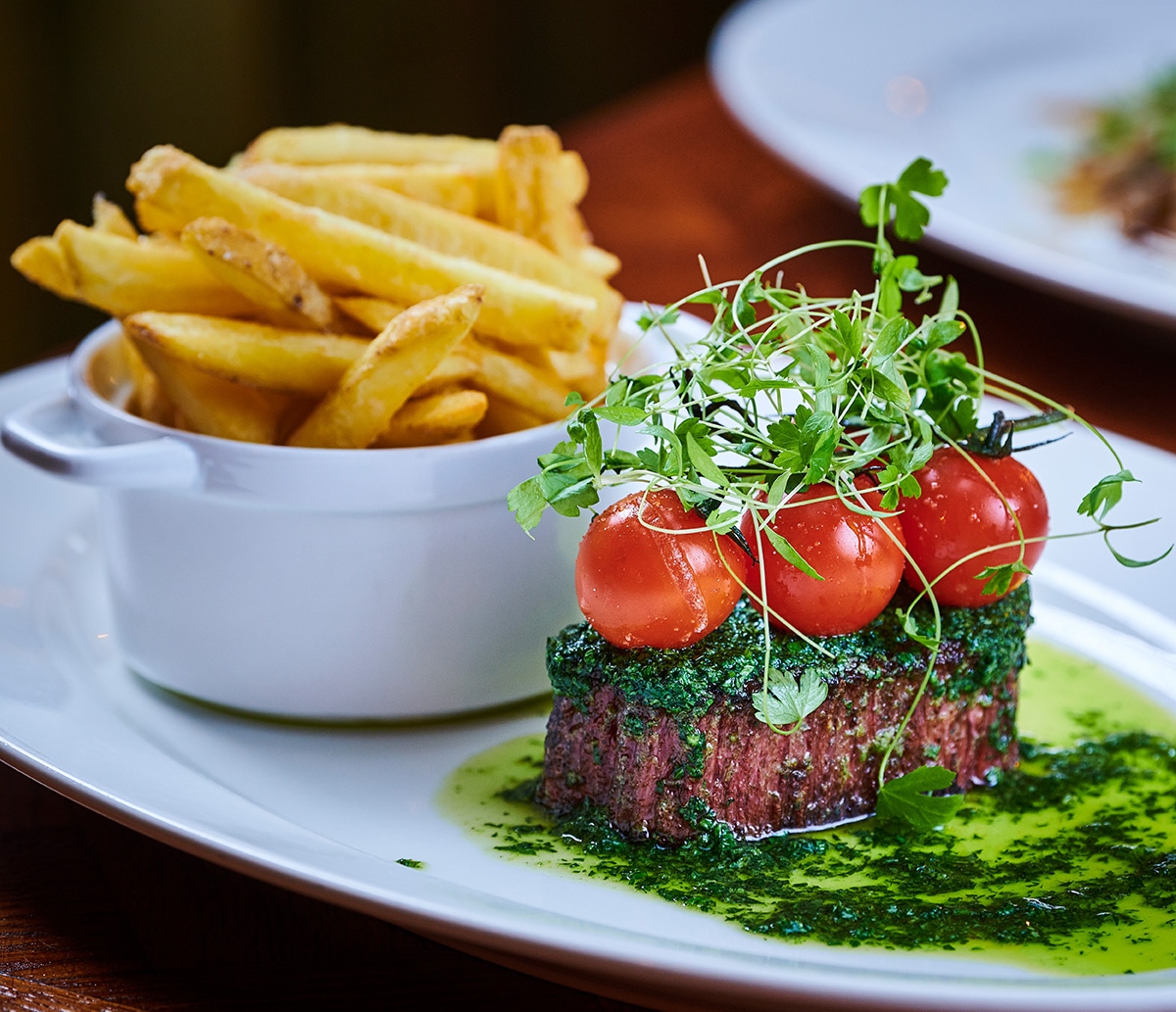 Redefine Meat
The Israel-based company recreates the eating experience of meat using plants and technology, which results in fibrous steaks, lamb, and other whole cuts that can now be found on restaurant menus across Europe, including at Marco Pierre White's 22 steakhouses across the United Kingdom.
This month, another option is coming to a steakhouse chain with the launch of Fable Food's mushroom meat at STK Steakhouse—which operates 28 locations globally. Here, the Australian company's vegan meat will be served as part of a mushroom burger slider, representing the first time that meatless meat has been on the STK Steakhouse menu.
For the latest vegan news, read: