Two Southern California natives are giving Portlandians a taste of true Mexican street food with La Taquiza Vegana (LTV)—the city's first and only vegan taco food cart. Owned and operated by the young couple Devyn Howell and Nicholas Eiser Vela, the business and life partners harnessed their culinary and entrepreneurial and ran with it. We got in touch to chat about the blossoming Portland food cart scene, fostering community through cuisine, and vegan tacos—obviously.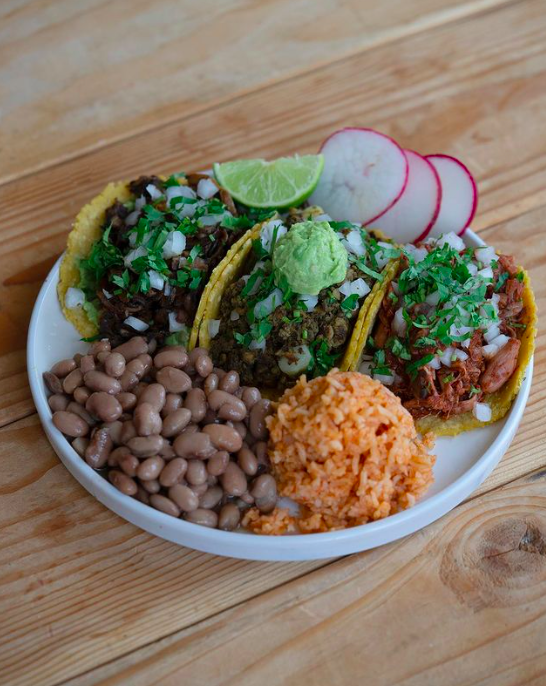 La Taquiza Vegana
VegNews: Describe the food cart culture in Portland.
LA TAQUIZA: The food cart culture is great with a lot of diversity. Almost any cuisine you can think of is available, and it's consistently growing. The food cart community is huge here and we are proud to be a part of it.
VN: What is the taco scene like in Portland?
LTV: After moving here from the Los Angeles area, we were shocked to find that there weren't too many options available. We wanted to create something that would contribute to the taco scene here in Portland and give people a taste of authentic Mexican food with our own vegan twist.
VN: Where do your recipes come from?
LTV: Chef Nico [Nicholas] has developed all of the recipes over the last few years. He's been cooking professionally since 2012 and has gained knowledge and inspiration from various vegan and non-vegan chefs he has worked with. He has spent time in Oaxaca, Mexico learning and studying the culture which has influenced the items on our menu.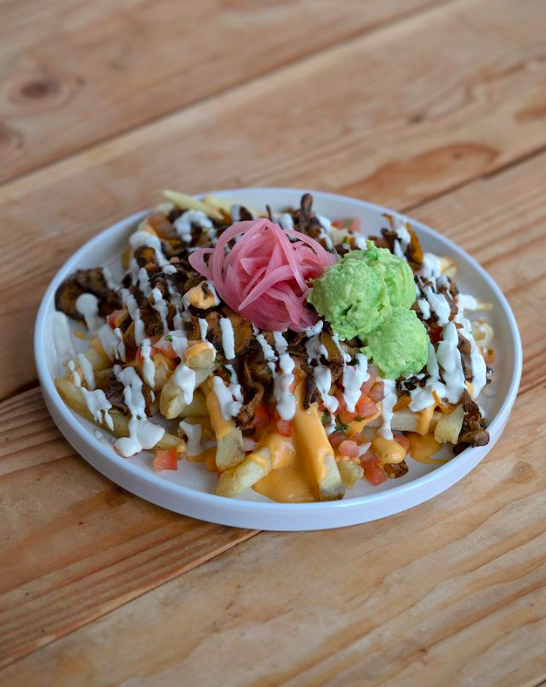 La Taquiza Vegana
VN: How does La Taquiza Vegana contribute to the Portland vegan community?
LTV: First and foremost, at the forefront of our company is compassion and love. We believe we show that through our food and industry standards. We bring to the community a safe space for all to enjoy authentic flavors without the cruelty. We also partner with different local organizations on a monthly basis and donate a portion of our proceeds to do our part in making the world a better place.
VN: How did your partnership come about?
LTV: We met outside at a vigil held for pigs in Los Angeles. We quickly realized that we had similar passions: ending animal cruelty and creating a better world. This is how LTV was born. Nico's passion for cooking and serving people food—combined with Devyn's vision and artistic spirit—was the driving force to start this business. We are partners in business and in life.
VN: Describe the food of La Taquiza Vegana
LTV: Our food is heavily inspired by different parts of Mexico such as Oaxaca and Guadalajara.
VN: It's someone's first time at LTV. What do they order?
LTV: Definitely the taco plate with rice and beans which features our OG Tacos [made with] birria, al pastor, and chorizo verde con papas. Pair this with a creamy Oaxacan-style horchata!
VN: Personal preference: taco or tamale?
LTV: Devyn would totally choose a taco any day of the week! Nico would have to say it's a hard decision but a banana leaf tamale always wins!