VegNews recipe contributor and food photographer Jackie Sobon is the mastermind behind our September+October cover image featuring a towering vegan breakfast sandwich. She sat down with us to give us an inside glimpse at how she tackles a cover shoot. Be sure to get your copy of the issue here!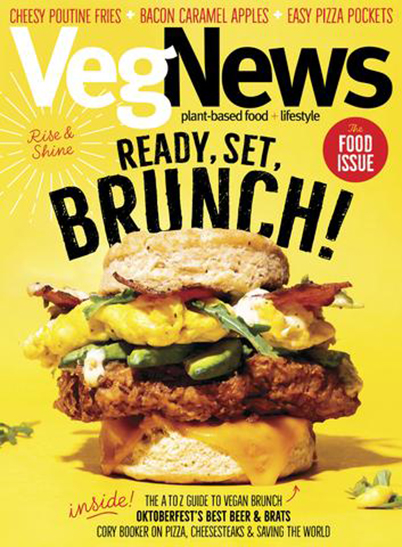 1. Most of the cover work that I've done for VegNews has been what I would consider outside of my wheelhouse, at some point. Never feel discouraged by trying something new … you may be great at it!
2. Have backups for the food you're creating. Nothing is worse than having something go wrong and then having to shutdown the shoot to run an errand and start the whole thing over.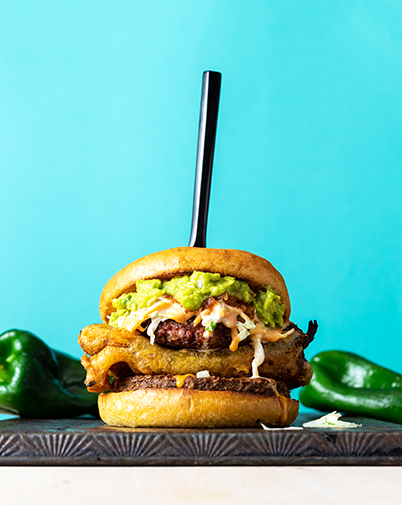 3. When shooting food, fresh ingredients with bright colors is best! Your final product starts with picking out the right produce and other accompaniments at the store or restaurant.
4. Dry food is unappetizing. Be mindful to keep track of how your food is "aging" when you're shooting it. Keep your food looking good with spritzes of water or brushes of cooking oil where you feel it necessary.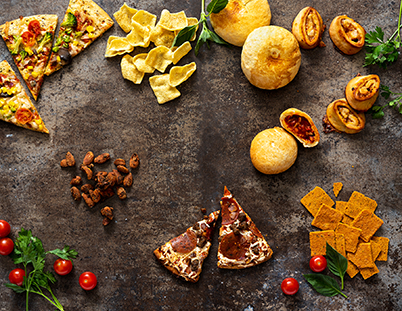 5. Make sure you cover all of your bases before shutting down your shoot. For example, a cake can be shot whole, with a slice taken out next to it, just the slice, or even a slice with a bite out of it! It's much easier to shoot it while it's on hand than try to recreate it later.
6. Using artificial products to make food look good is not my jam. I hate being wasteful, even composting my kitchen scraps, and recycling the products that I can. Just know that you can make food look amazing without that "glue" milk trick used for cereal!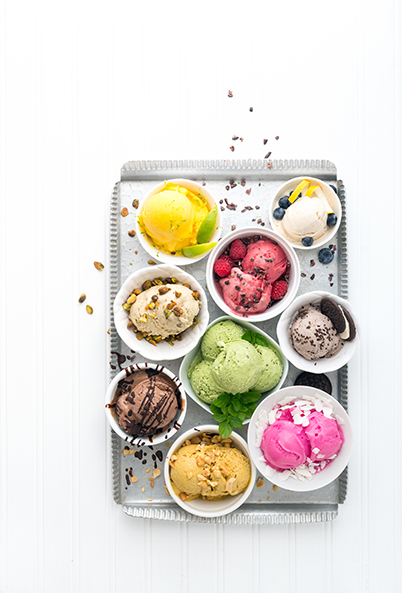 7. Being detail-oriented will only help you when styling and shooting covers. While some crumbs or cracks are easy to fix in Photoshop, get as much as you can on-point while shooting to avoid spending lots of time fixing it later.
8. I find that it's best to never get too comfortable, even with as much food photography as I've styled and shot in the last seven years—11 cookbooks, several magazines, and products for many companies, plus some restaurants. Always feel a little pressure, always be learning, and try to push yourself to be better and innovative all of the time. This is how you acclimate to new trends and last longer as a food photographer.
Jackie Sobon (veganyackattack.com) is author of Vegan Yack Attack On the Go!, a blogger, and a food photographer.
Photo courtesy of Jackie Sobon