It's been nearly a year since we started social distancing, staying home to make mountains of sourdough, Korean whipped coffees, and focaccia bread art. But for all the at-home deliciousness we've mastered, we're ready for our favorite restaurants! So although travel is still off the table, we're celebrating with a mouthwatering tour of the stories—and recipes—from some of the best-loved, Black-owned vegan restaurants in America. From soul food in Detroit to Ethiopian eats in Brooklyn to a stoner-inspired burger joint in Wisconsin, get ready, because it's time to eat.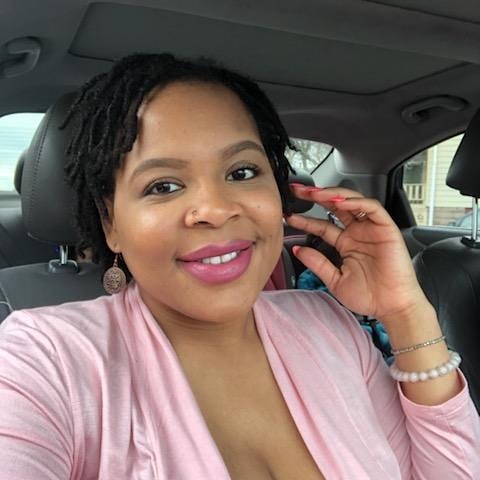 Twisted Plants
Food as medicine
When Arielle Hawthorne was diagnosed with lymphoma in 2016, the first thing she did was start researching. Learning about the negative effects of eating meat, she went vegetarian and eventually vegan in a bid for her health and her life. Through her journey, she discovered that not only can plants heal, but they can also taste damn good, too. So she and her husband Brandon opened a food trailer to bring their vegan kitchen creations to their small town. Their intriguing stoner-inspired menu of saucy cauliflower wings, towering burgers, and loaded waffle fries was such a hit that in 2020, they opened their first restaurant—Twisted Plants—to serve even more Wisconsinites.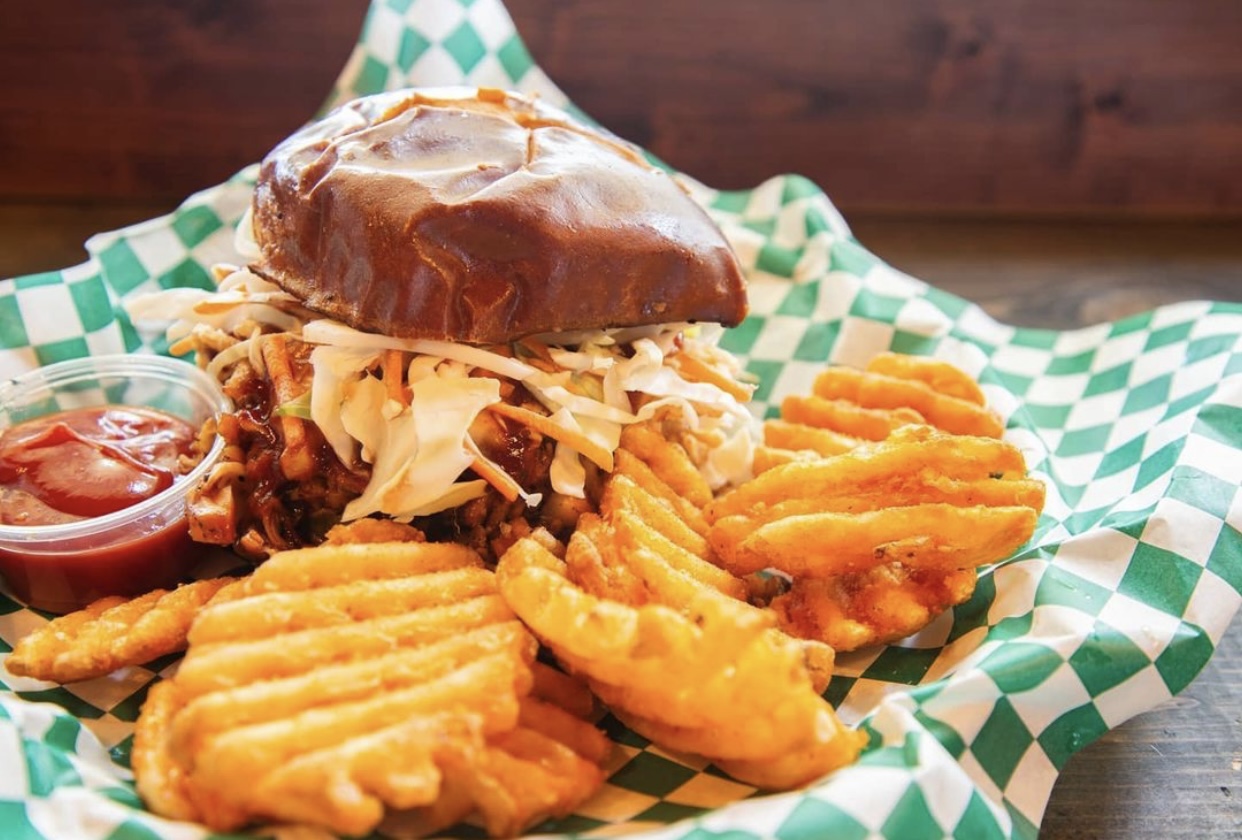 Vegan in America's Dairyland
Setting up a plant-based haven in America's Dairyland isn't the easiest feat in the world, but the Hawthornes are always up for a challenge. One look at their cheesesteak-inspired Still Smokin' burger with mushrooms and onions draped in melted provolone cheese, and you'll know what we mean. Golden fried cheese sticks ooze with buttery vegan mozzarella while loaded barbecue jackfruit fries are doused in spicy queso. And for something sweet, thick-and-frosty milkshakes in flavors like Salted Caramel Cheesecake, Banana Fudge, and Dirt Cake will keep you sipping and feeling merry … without the dairy.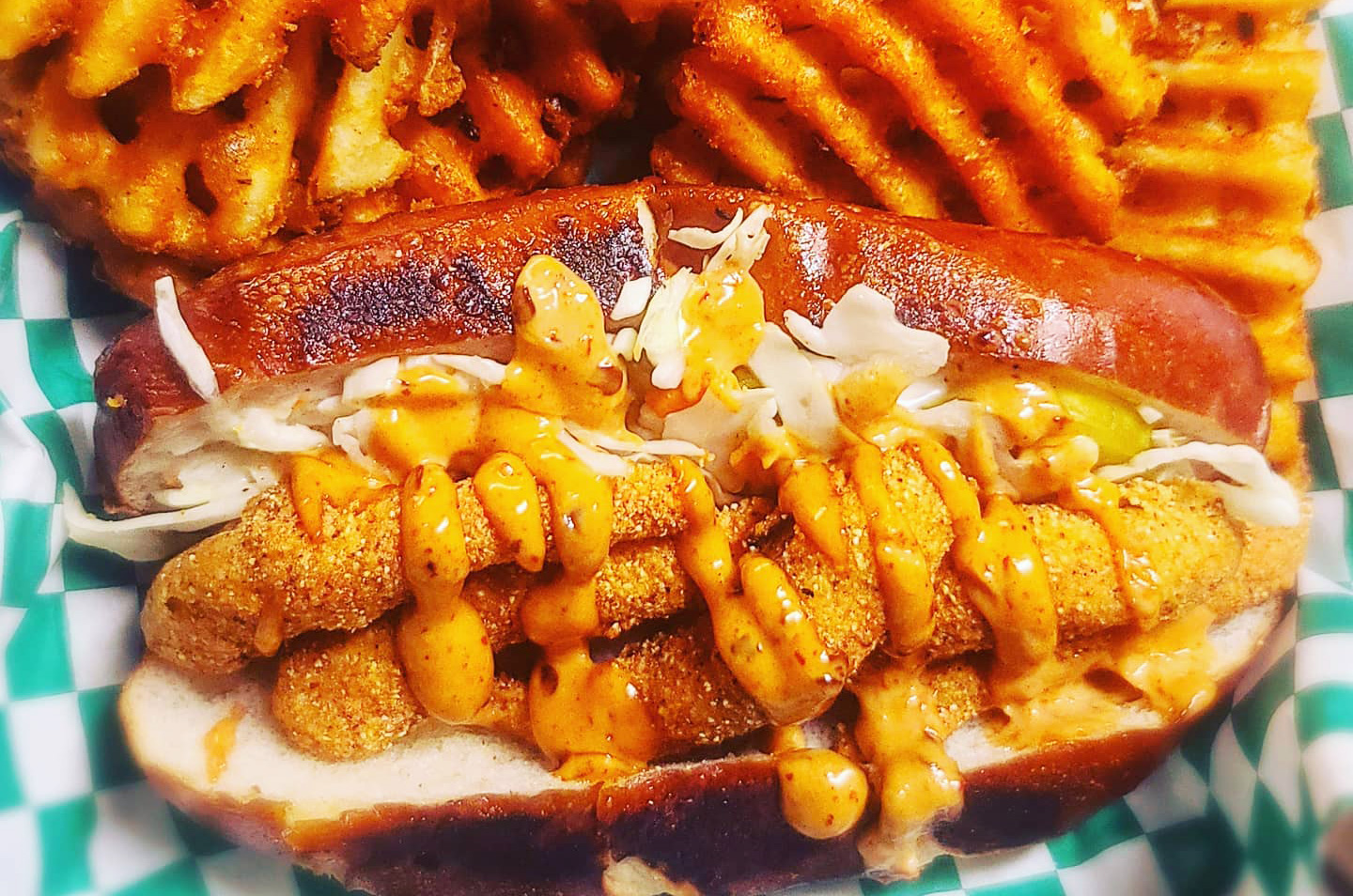 A case of the munchies
Arielle, now cancer-free, owes a lot to the healing power of plants—both the edible and smokeable varieties. After experiencing the positive effects of cannabis and the accompanying food cravings, the husband-and-wife duo wanted to make it easier to find vegan fast-food fare for other enthusiasts."When the munchies hit, we want to be the first place that you think of," says Brandon. Their burgers are even named after the couple's favorite stoner movies, like the jackfruit-topped Big Lebowski, the triple-meat-triple-cheese Friday After Next, and the buffalo chicken Soul Plane.
Read the entire Great American Black Vegan Restaurant Tour feature in the Black Vegan Issue of VegNews! For even more of the stories behind Black-owned vegan restaurants nationwide, follow our Black-owned restaurant web series. Don't miss our coverage on Seasoned Vegan, Mattie's Foods, Chi Chi Vegan, Vurger Guyz, Souley Vegan, Ras Plant Based, Spoiled Vegans, Dirty Lettuce, Plum Bistro, and The Land of Kush.