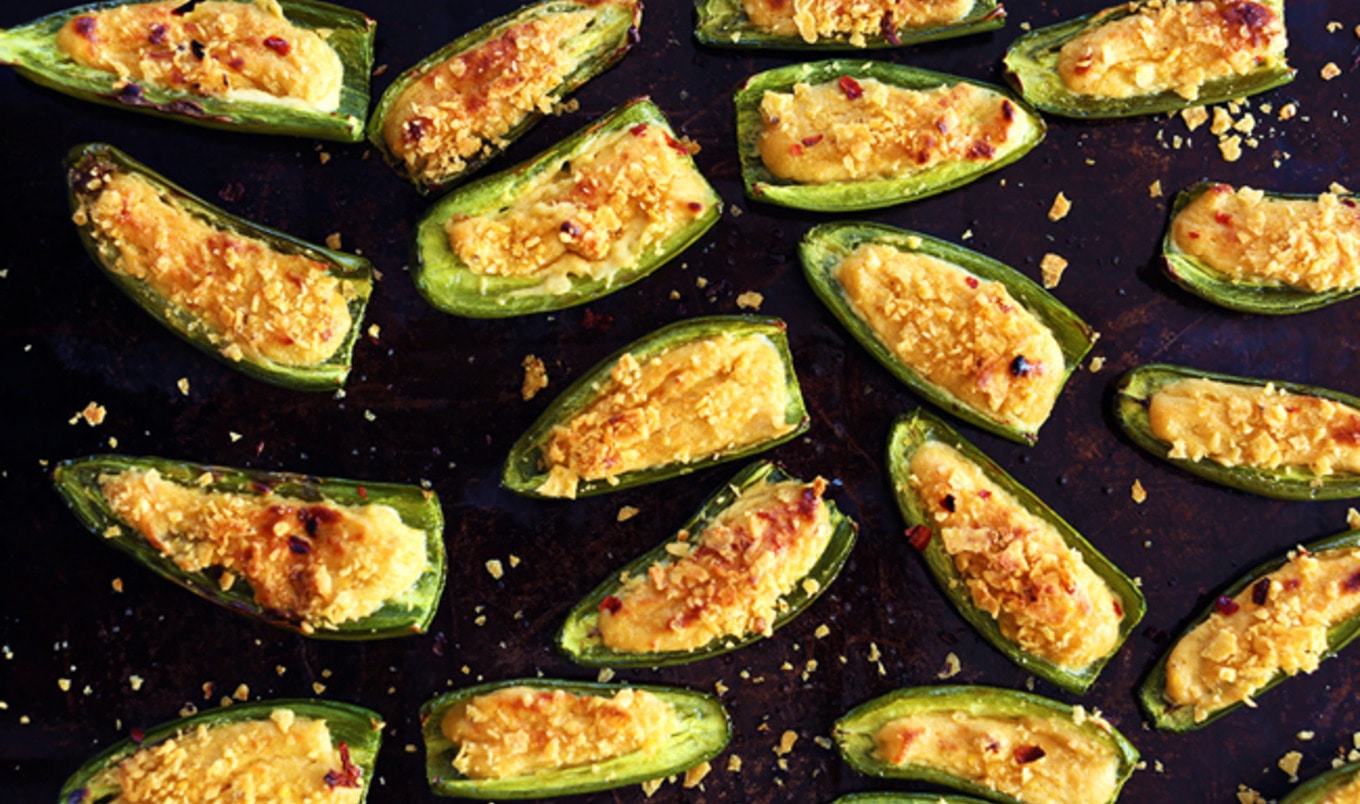 This Thanksgiving, get stuffed (literally) by filling one delicious food with another.
November 20, 2020
---
For 364 days a year, we can survive without stuffing a single food into another, but during Thanksgiving all we want to do is figure out how to pack foods such as figs, mushrooms, and apples with items like vegan bacon, pistachios, and nut-based cheeses. We scoured the depths of our minds and every corner of the internet to come up with the most stuffable stuff to serve as appetizers, main courses, sides, and desserts at your turkey-less feast. Will some stuff be stuffed with stuffing? Read on!

Figs
Mission to Turkish, dried or fresh, figs have many personalities and add a unique tiny seed texture to every dish. While we're accustomed to eating them in sweet applications, a savory stuffing gives figs a festive twist, which is why we're digging these Rosemary Cashew Stuffed Figs with salty miso, nutritional yeast for cheesiness, and a fragrant burst of rosemary for holiday flare.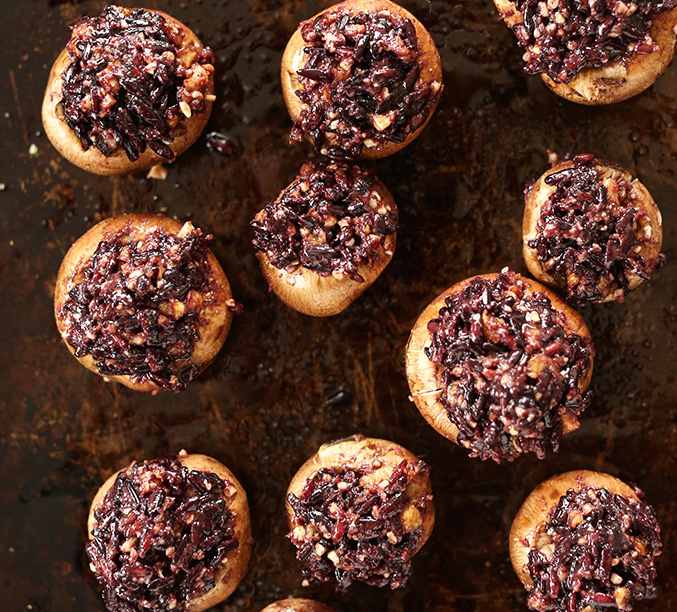 Mushrooms
Meaty portobellos and umami-packed shiitakes shine on their own but are even greater when stuffed with black rice, vegan parmesan, and walnuts. Thanks to a high moisture content, when baked these stuffed goodies release their delicious juices into the filling to create an earthy, flavorful bite.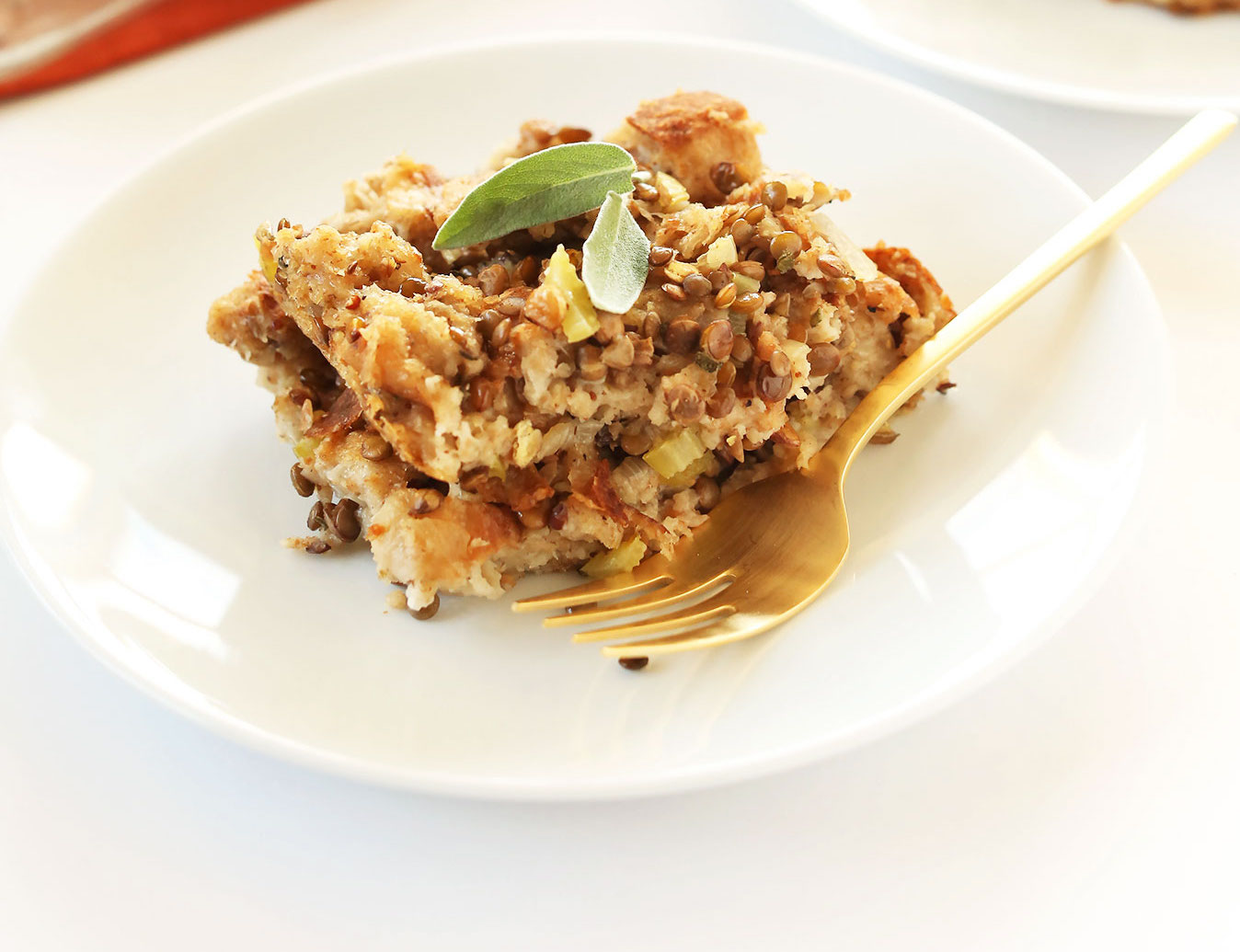 Squash
Gourd's the word, as the characteristic cavities of acorn, butternut, carnival, or delicata are ideal for stuffing. We prefer bread stuffing and baking it "en squash," but we won't be mad if you serve it with rice.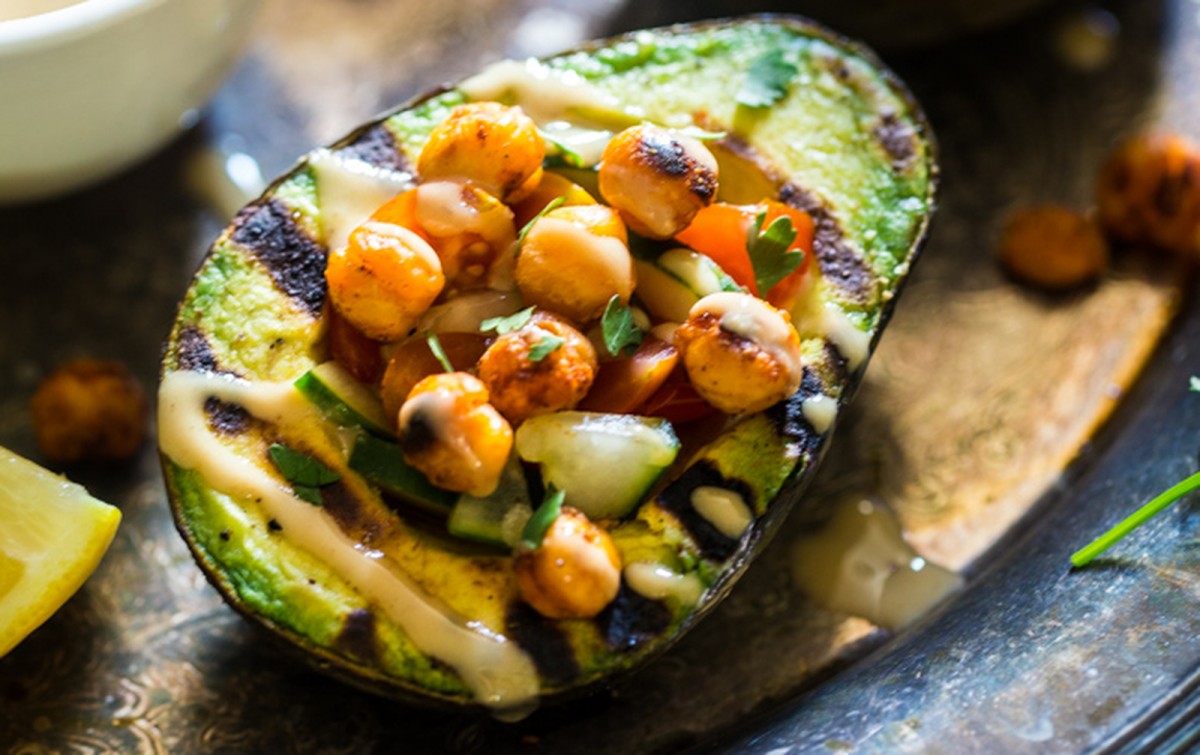 Avocado
Cooking avocado feels so wrong but tastes so right. Plus, that pit-sized hole is just asking for a filling. This recipe—featuring chickpeas, smoked paprika, and a drizzle of tahini—will give you a reason to fire up the grill one more time.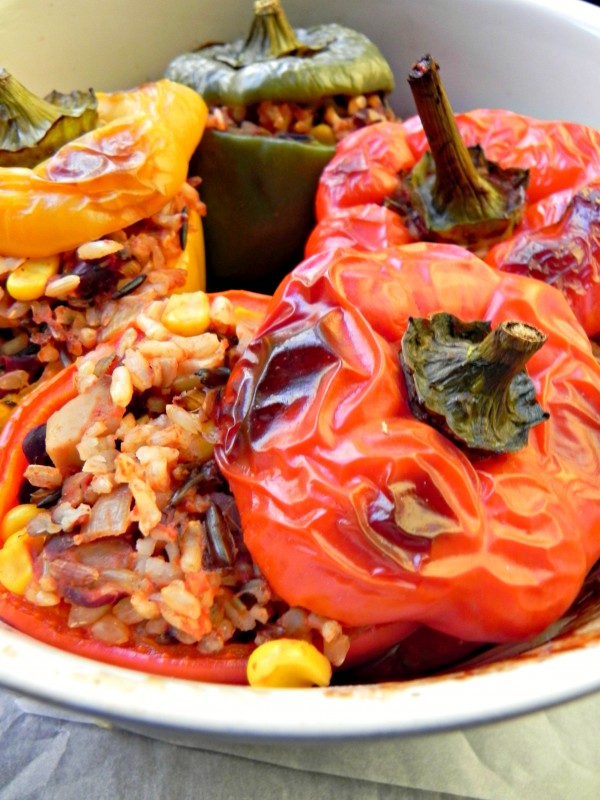 Bell Peppers
Perhaps one of the most-frequently stuffed items of the plant kingdom, bell peppers are perfect for a hearty filling of well-spiced lentils, toothsome quinoa, or even a ground meatless meat crumble. This recipe is a spin on a Turkish dish featuring multi-colored peppers loaded with tomatoes, mushrooms, rice, and corn and then baked until slightly blistered.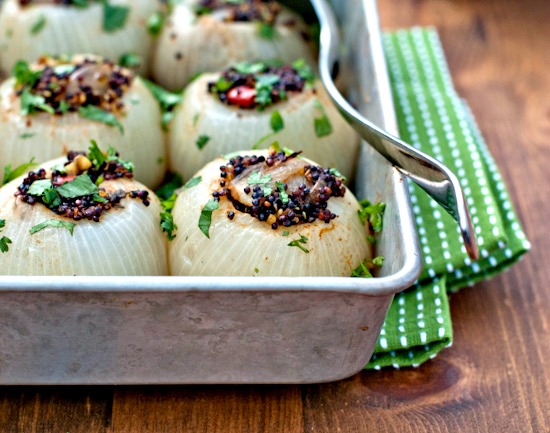 Onions
Stuffing an onion might sound nightmarish, but parboiling the tasty bulb first loosens it up and allows you to use a sharp-edged spoon to scoop out the middle, which you can fill with curried black quinoa and vegetables. Slow roasting onions in the oven caramelizes their natural sugars and since you're not chopping them, you can enjoy all the sweetness without the tears. Our advice? Don't forget the curry powder.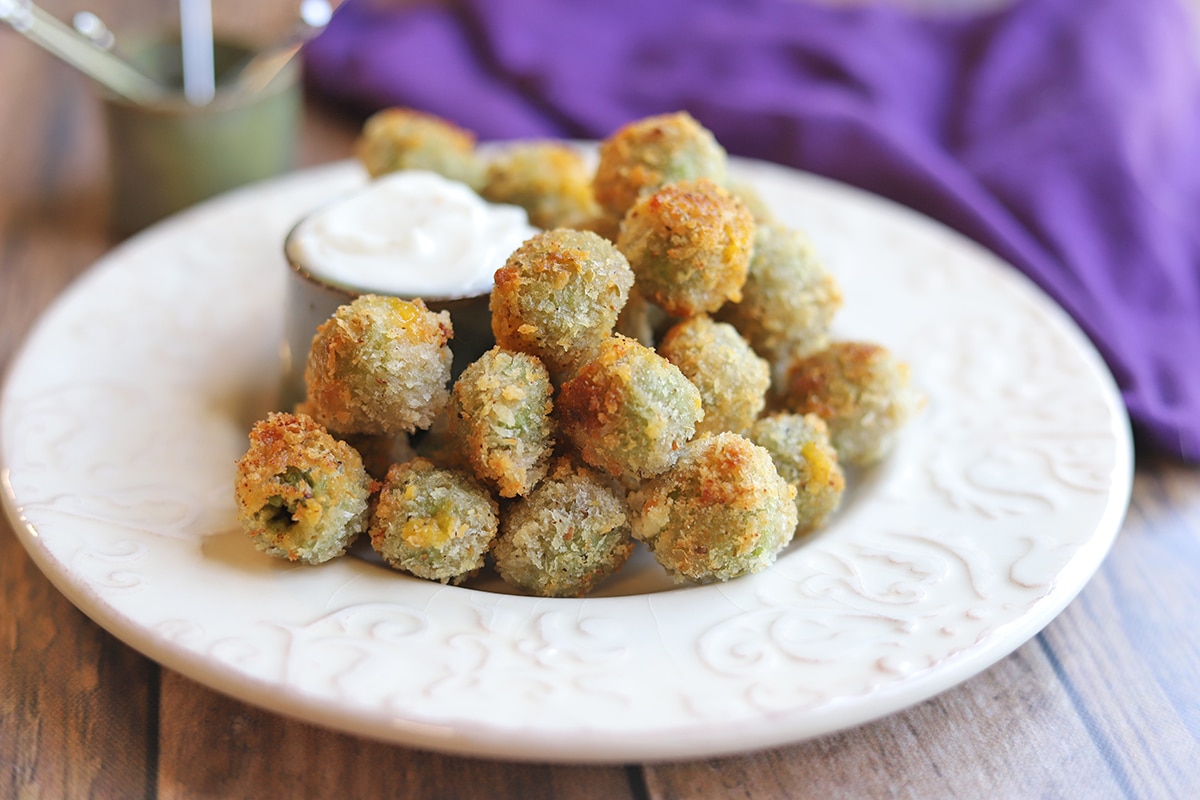 Olives
While undoubtedly delicious, olives are nothing to get excited about. That is, until you stuff them with vegan feta and deep fry them!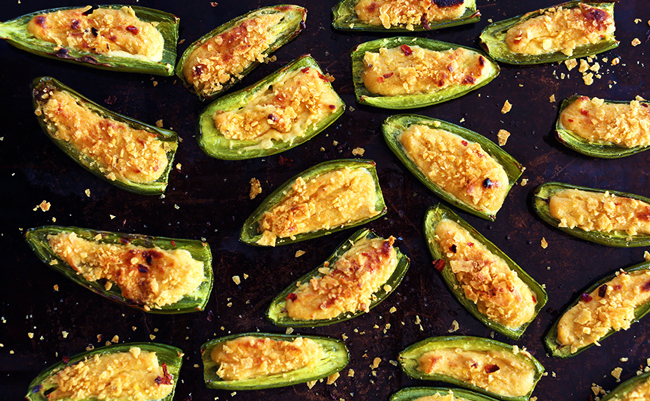 Jalapeño
We love the spicy kick found in a good jalapeño popper, but we also like mixing things up. Hence, this take on poppers in which the spicy peppers are turned into little boats with a cashew filling that's dusted with tortilla chip pieces for crunch.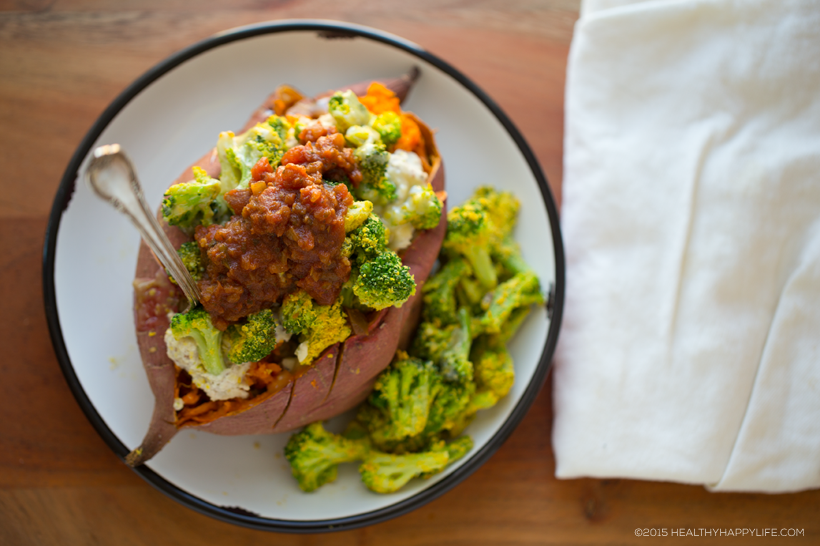 Potatoes
You can stuff anything into a potato and it'll taste great, but throwing vegan cheese onto a potato isn't quite stuffing. For that, we turn to blogger Kathy Patalsky who adds broccoli to the mix (nutritional win!) to create this gorgeous Cheezy Broccoli Stuffed Sweet Potato.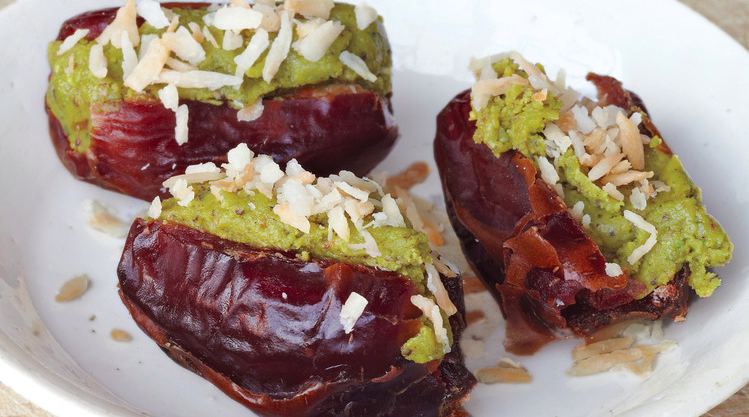 Dates
Our preferred sweetener in smoothies and the best quick fix for a sweet craving, dates are loveable nuggets of caramel-flavored goodness. Surprisingly, given their gooey interiors, they're fairly easy to stuff. This Martha Stewart recipe calls only for dates, pistachios, shredded coconut, and a pinch of salt.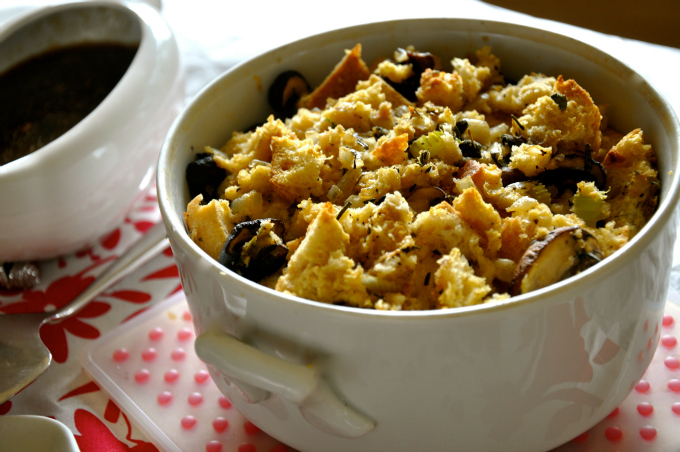 Pineapples
Pineapples are a beautiful fruit to stuff, especially when you're filling them with this mouthwatering sourdough, mushroom, and vegan bacon stuffing. Use the pineapple flesh to whip up this pineapple pie. Even better? Because the pineapple serves as a vessel, dishwashing time will be a (tropical) breeze.

Anna Starostinetskaya is Senior News Editor at VegNews and can't wait to stuff all the foods this Thanksgiving.