Halloween is an excellent time to gather with friends, dress up, eat some delicious candy, and celebrate the spooky holiday! Before all that, though, where do you start when planning an epic gathering? We turned to vegan chef Chloe Coscarelli for all the answers.
Who is Chloe Coscarelli?
Coscarelli is a cookbook author, restaurateur, and the first vegan winner of Food Network's Cupcake Wars (winning with her celebrated chocolate strawberry shortcake cupcakes). Plus, she knows Halloween like you wouldn't believe. And if you know anything about her lineage, you can see why—her father is Don Coscarelli, who wrote and directed the famous spooky film Bubba Ho-Tep and the Phantasm series, as well as 2012's John Dies at the End. Needless to say, Halloween was a big deal at her house.
Since Chloe knows a thing or two about what makes for a good (and by "good" we mean "lose-your-mind-scary") party, we asked her to share with us what you can do to take your party from trick-or-treat sweet to fright fest. Looking to throw your own Halloween-themed get-together this year? With Chloe's tips, tricks, and treats, you'll be sure to throw one killer bash.
How to have a killer Halloween party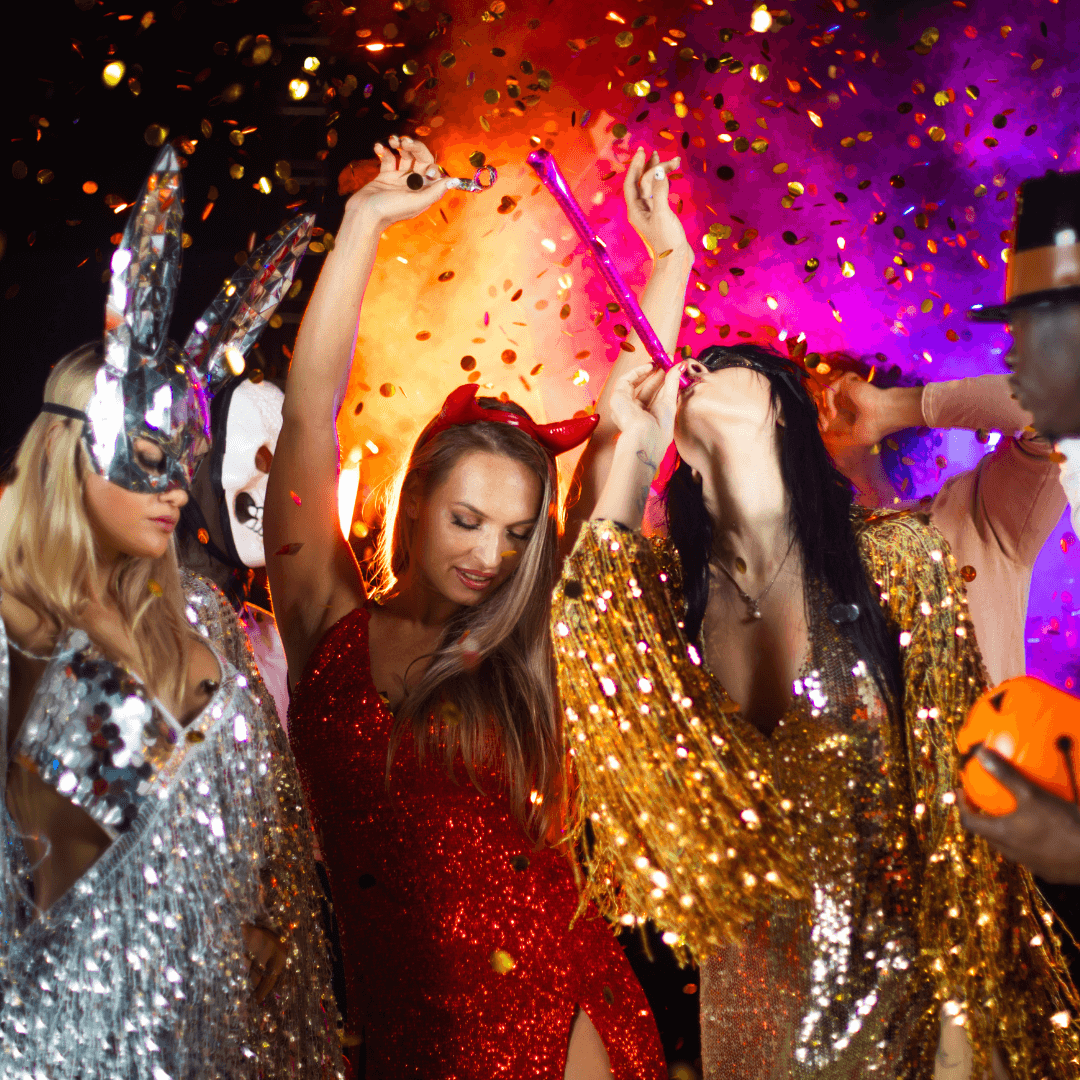 Canva


1 Ambience is key
Start your party off with eerie entrance music, like a spooky noises soundtrack, to set the creepy mood as your guests enter. As the party picks up, transition to your favorite Halloween pop hits like "Monster Mash" and "Thriller" to get your guests in the mood to boogie!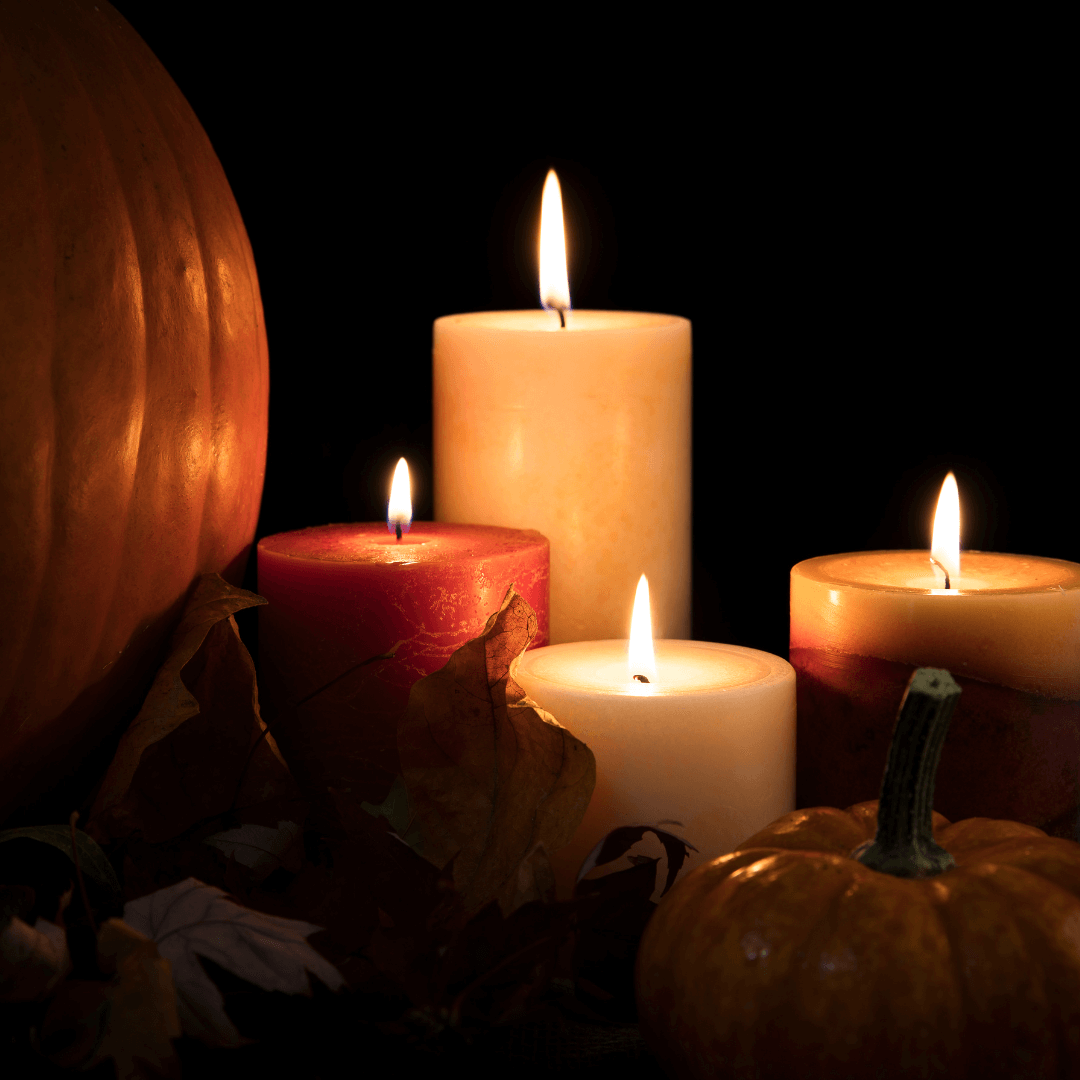 Canva
2 It's all about the lighting (or lack thereof)
Using electric candles in a dimly lit room is the perfect and safest way to get a haunted glow. The more, the better! Group them in clusters on the mantel. If you dare, replace regular light bulbs in your table lamps with very low-wattage orange bulbs for an even spookier vibe. These can be found at any light bulb store.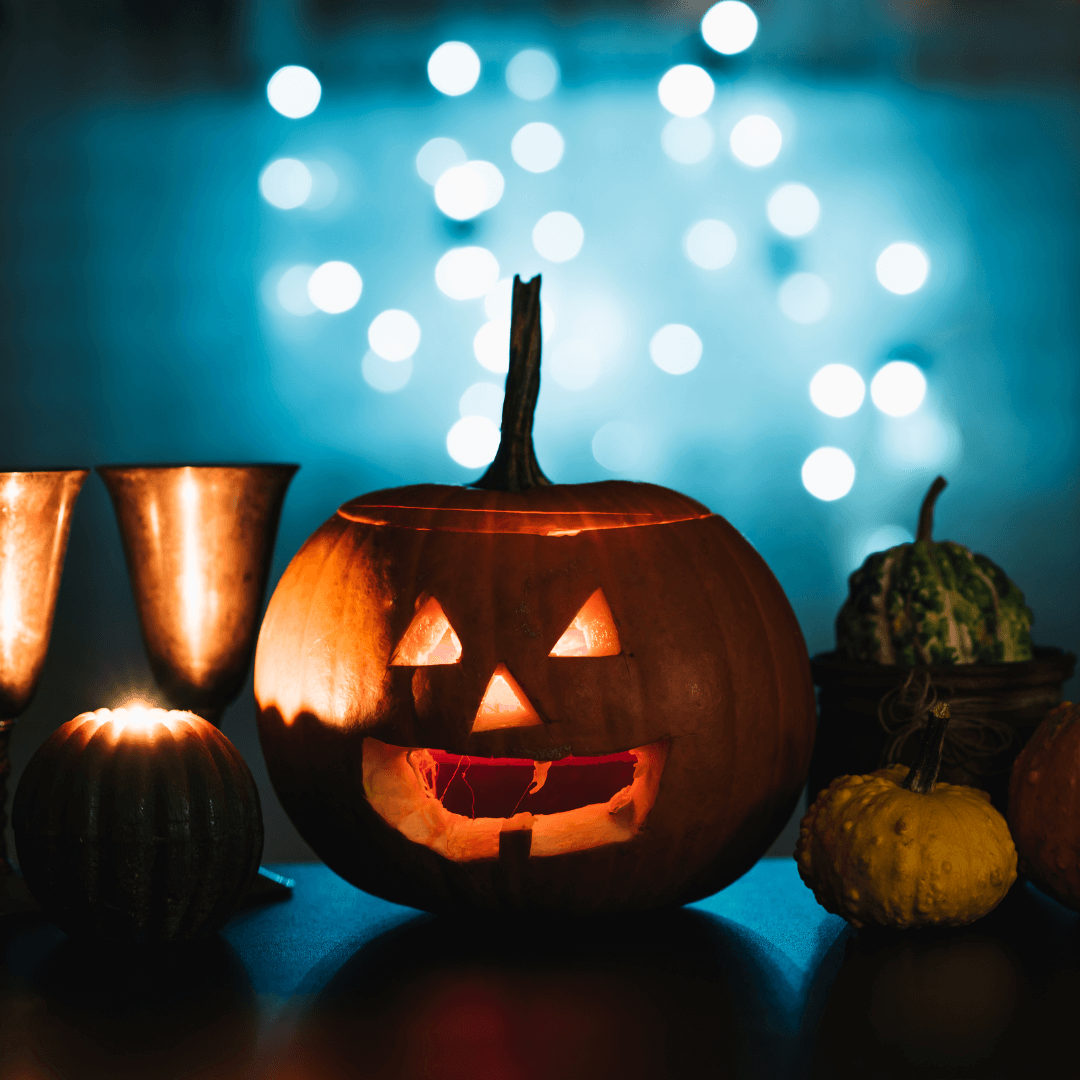 Canva
3 Get creative with decor
Instead of using a tablecloth, drape irregular shapes of shredded cheesecloth with frayed ends over your buffet table. This will create a creepy cobweb effect, without the typical thrift-store cobwebs that can often leave a mess of fluff too close to your food.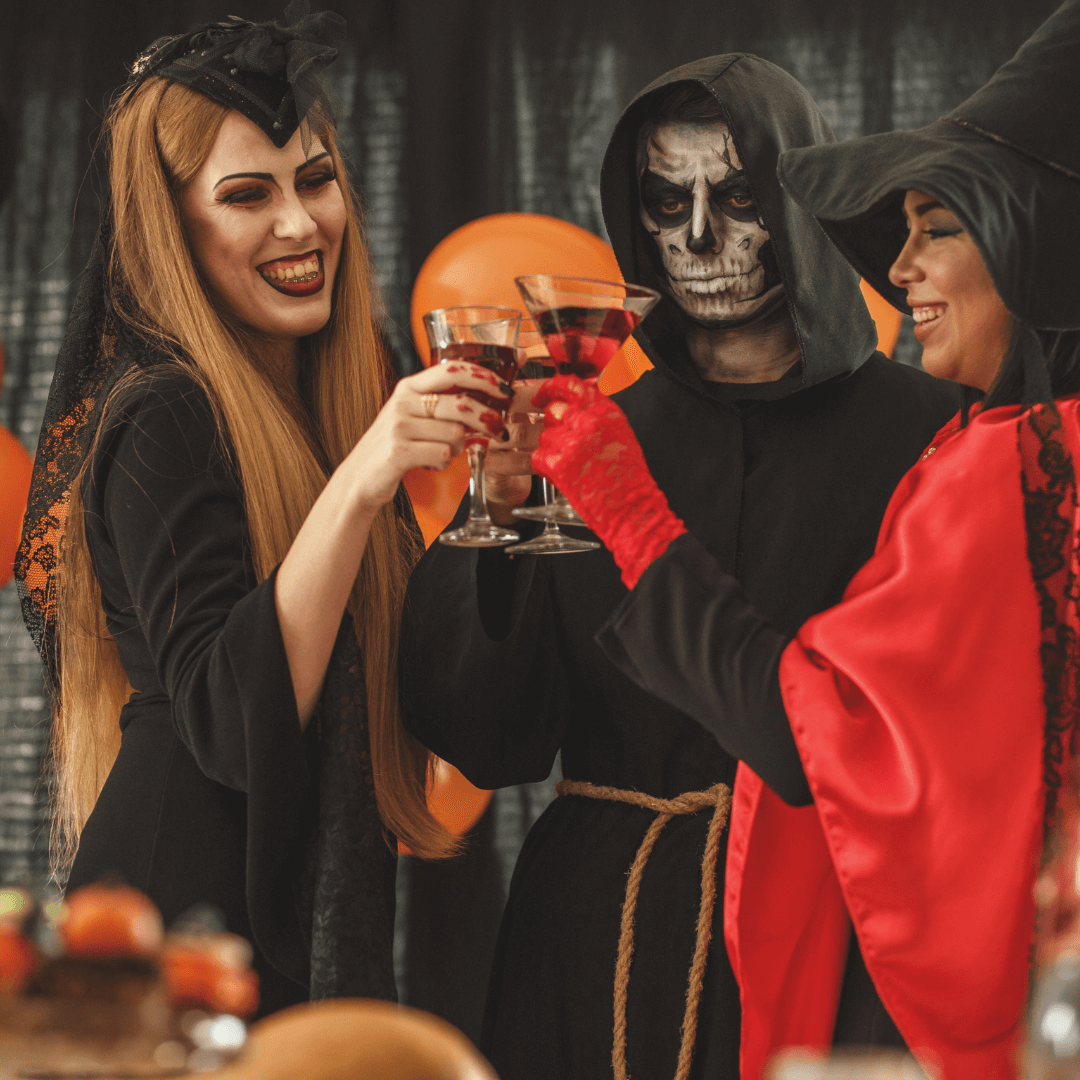 Canva
4 Freaked out about awkward silences?
Play the "Who Am I?" game. Tape the name of famous monsters, movie psychos, or vampires on the back of each guest without them knowing who they are. They need to guess who they are by asking yes-or-no questions to other guests at the party as they mingle. This gets everyone talking to each other. Make this even more fun by putting the names of the scariest politicians or celebrities you can think of!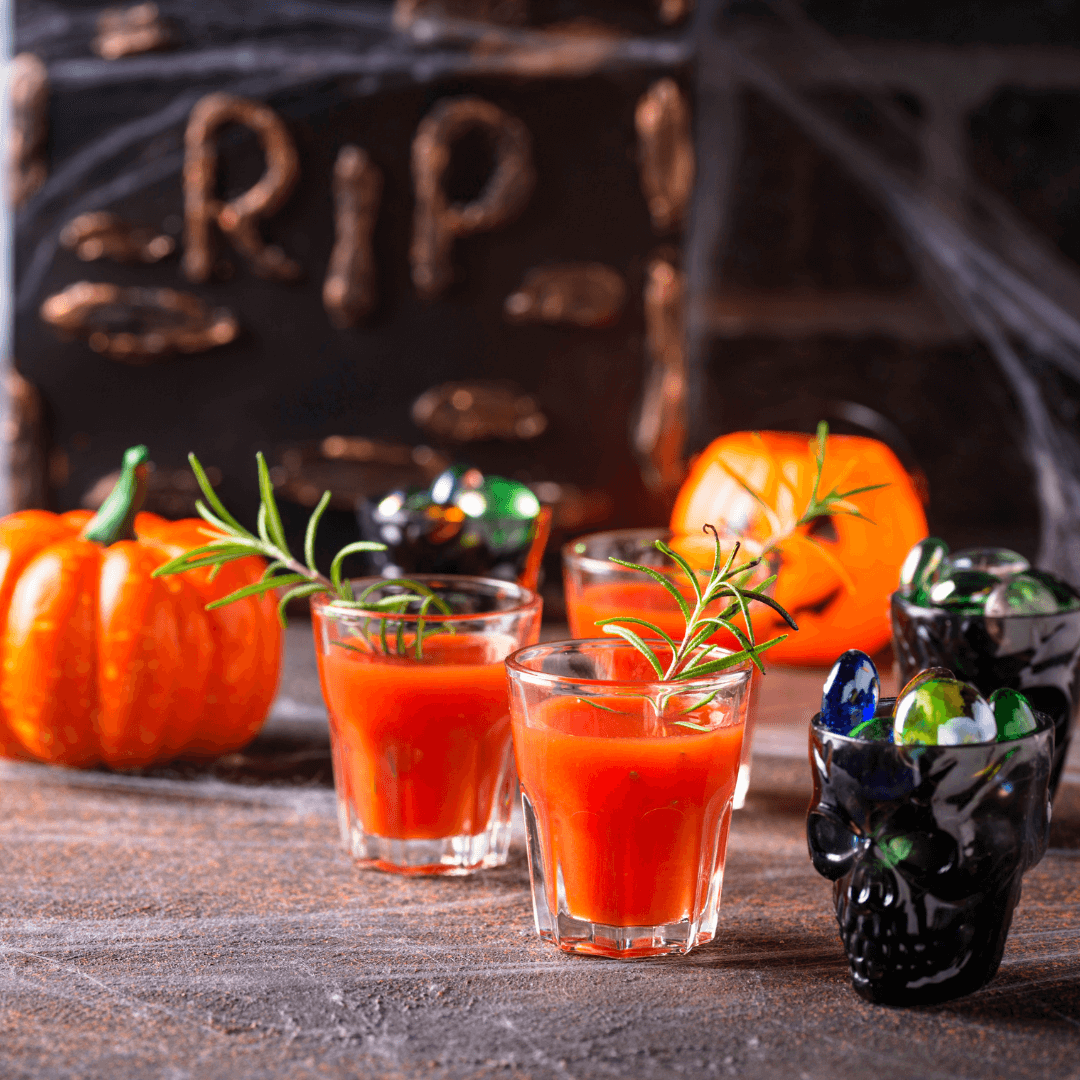 Canva
5 Wow your guests with creative cocktails and treats.
Add a twist to ordinary cocktails with bright, naturally colored ingredients such as spirulina, tomato, blueberry, or pomegranate juice. Try this bright green Grasshopper Cocktail. To complete your ghoul-orous fête, whip up these Spooky Eyeball Mini Vegan Cupcakes for your guests! They'll be screaming with delight.
For more vegan Halloween tips, read: