If you like cats and the internet, you're probably familiar with vegan professional kitten rescuer Kitten Lady, also known as Hannah Shaw. Through her popular Instagram page, YouTube channel, and nonprofit rescue group, Orphan Kitten Club, Shaw teaches people how to feed and care for orphaned neonatal kittens (unweaned kittens under six weeks old) and gives tips on the Trap-Neuter-Return (TNR) method for managing the population of free-roaming community cats. Her online presence is chock-full of the cutest adoptable kitten photos you'll ever see, including occasional appearances from meme cat royalty like "Lil Bub" and "Venus the Two-Faced Cat." More than that, her educational posts, videos, and new book Tiny But Mighty are helping create an army of kitten rescuers around the world. Her goal is to self-replicate by making it easier than ever to help this underserved population of animals that are the most vulnerable. Shaw sat down with VegNews to share seven reasons why vegans should be inspired to join the cat-rescuing cause.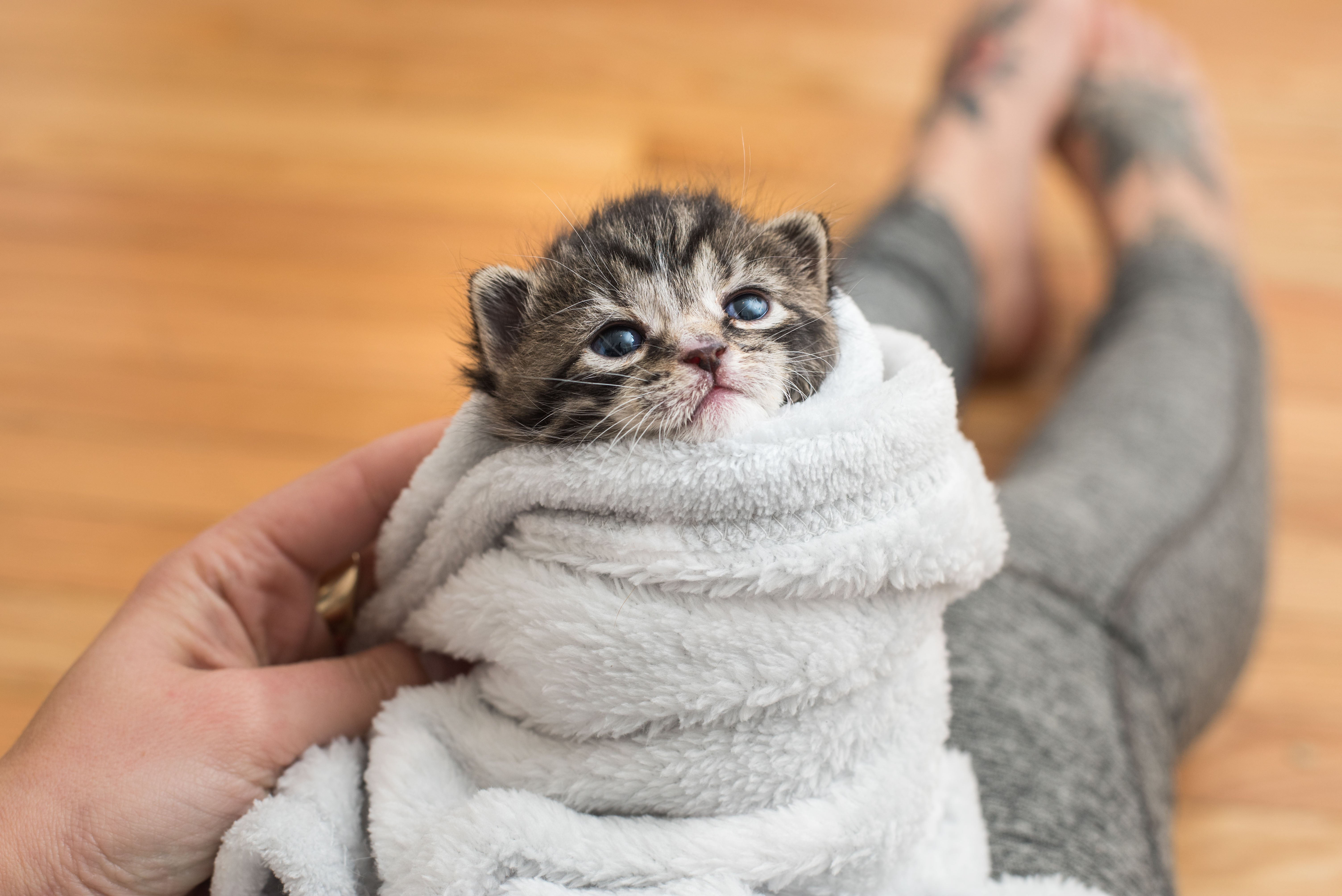 1. Fostering is an extension of veganism.
Shaw didn't start her animal advocacy with kittens. In fact, she was vegan and an animal rights advocate for years before rescuing her first kitten. "When I found my first kitten, I had already been vegan for six years," Shaw said. "Kittens were a way for me to put my compassion to the test. Compassion is not just what you eat. Compassion is not just how you feel. Compassion is an action you take on behalf of a vulnerable animal. So, I think [rescuing kittens] is a way for me to take the compassion I feel and extend it beyond just eating veggie burgers."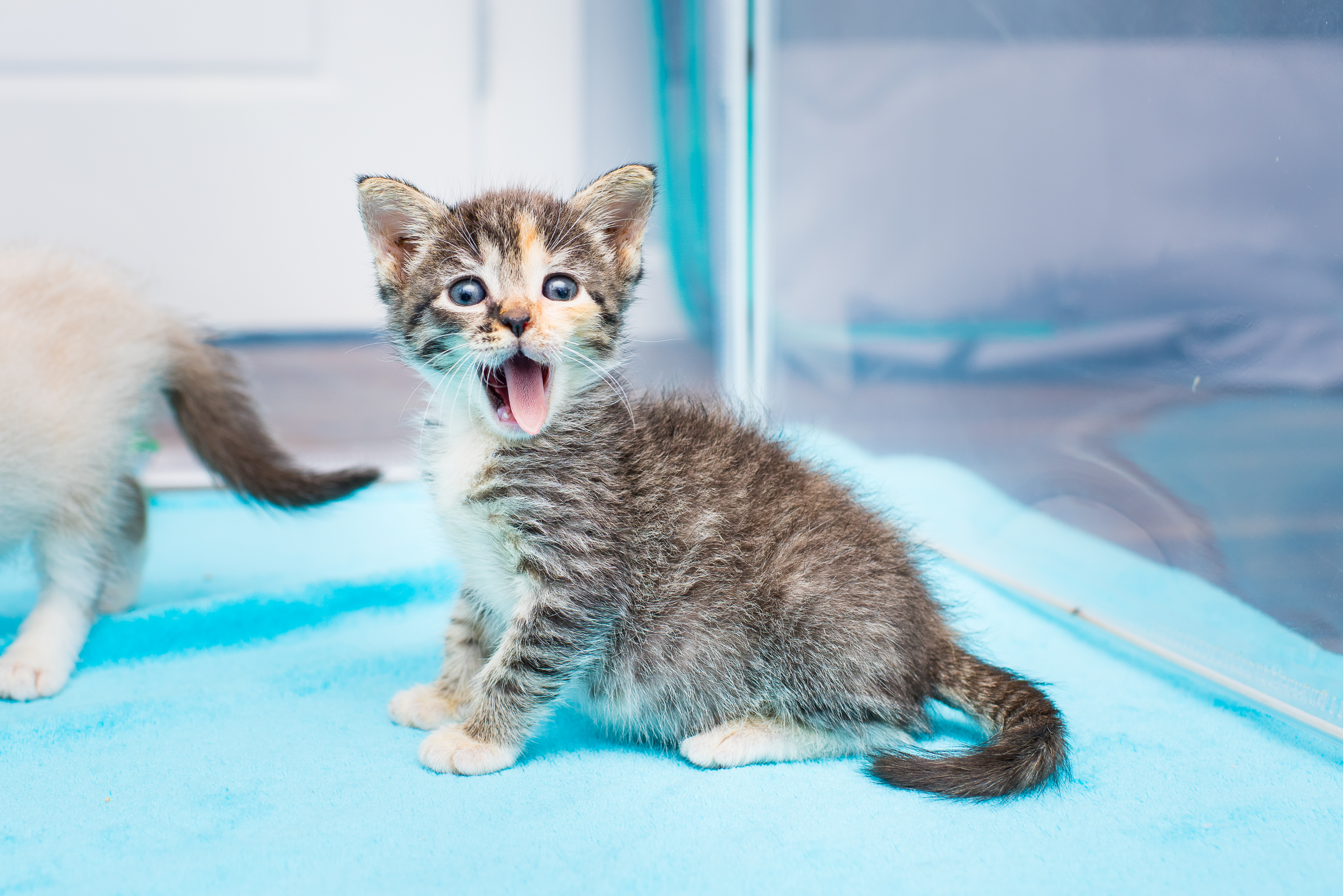 2. Fostering is for everyone.
Do you have a bathroom? Then you have room to foster. Kittens don't require much space. In fact, neonatal kittens sleep most of the day. Their main job is to eat, pee, poop, and sleep. While they require a more frequent feeding schedule, they can easily be stowed away in a carrier. Shaw recounts a story of tucking a neonatal kitten in her scarf, smuggling it into work, and later gaining the courage to ask her employer for permission to keep the kitten at the office. "Fostering builds a bridge between being homeless and homed," Shaw explained. "It's the place where kittens can have a chance to grow up and learn how to to be a cat."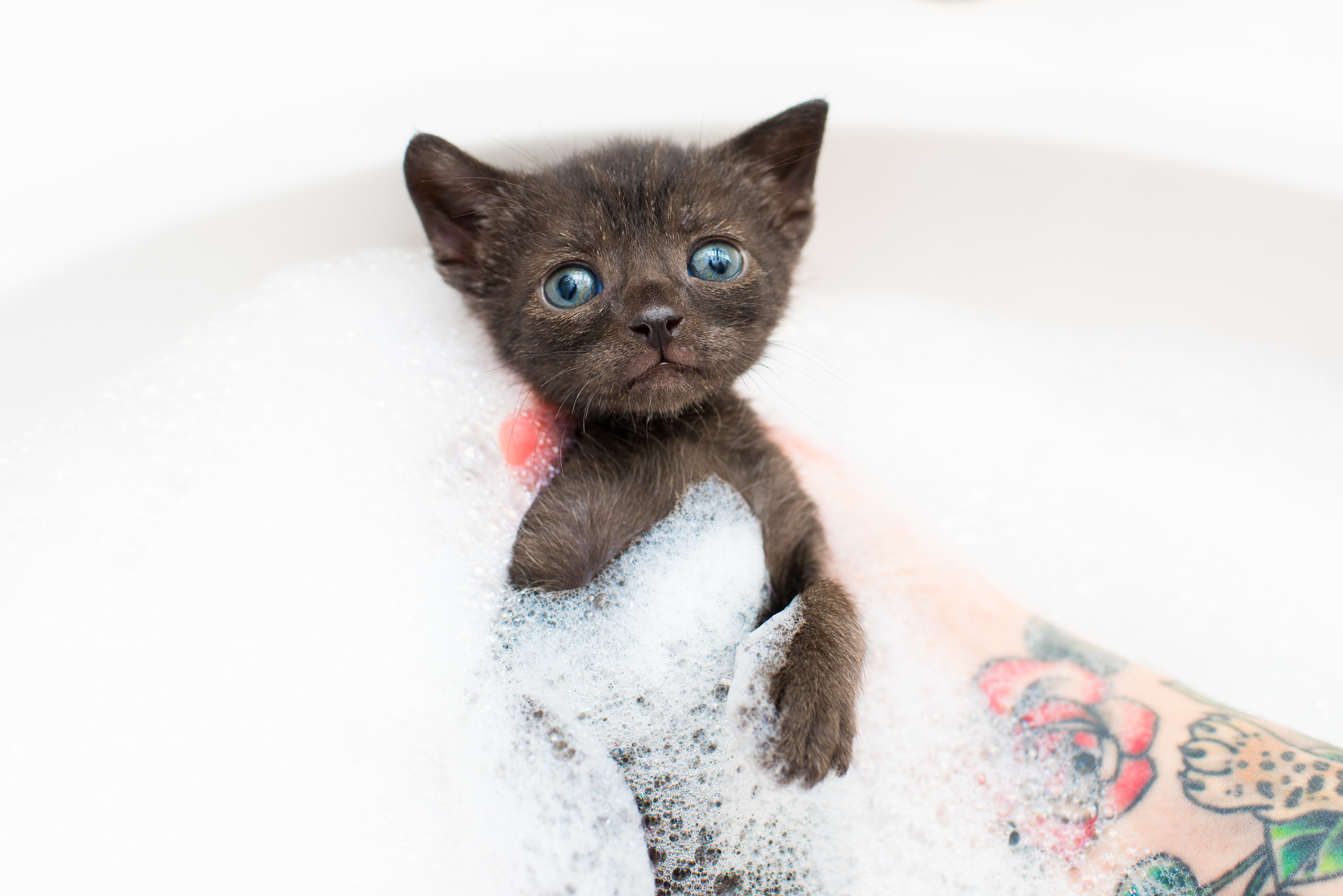 3. Kittens of different ages have different needs.
What if your schedule doesn't allow for frequent feedings kittens need in the first few weeks? Well, kittens of different ages have different needs. In fact, the older the kitten, the more independent they are. Weaned felines are perfect for people who cannot provide neonatal kittens the care and attention they need. The goal is to support the kitten to grow to an adoptable age. "You don't have to wait for someone else in order for things to change," Shaw said. "Honestly, I hear so many people say, 'I wish someone would do something,' and I say, 'You're someone!' I want people to see that you are someone and if you want someone to make a difference, you can be that person."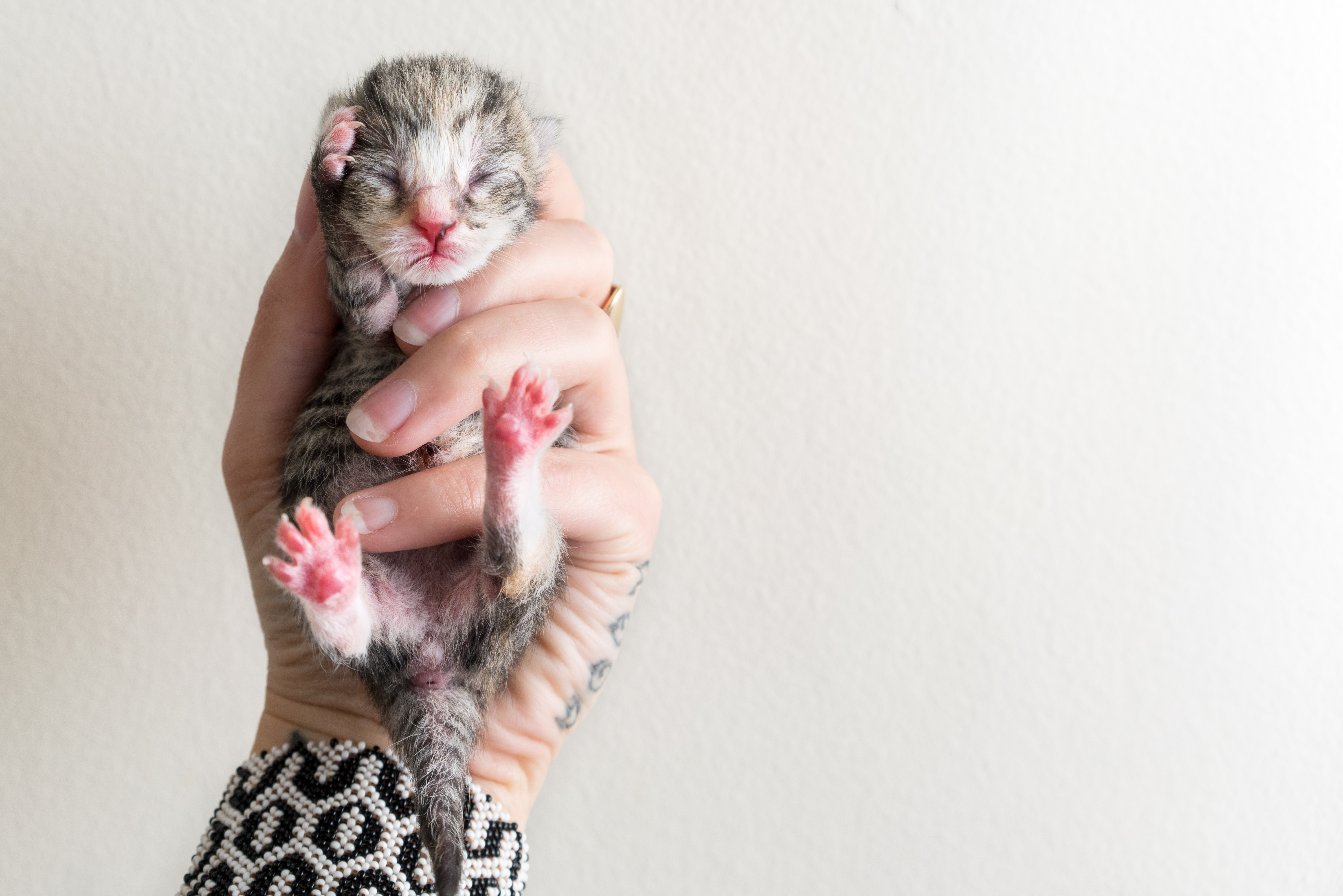 4. Unweaned kittens are the most vulnerable.
There are more than 35,000 brick-and-mortar shelters in the United States, of which only about a dozen have a kitten nursery. Any unweaned kittens brought to a shelter that doesn't have a kitten nursery are either euthanized or taken home by a foster parent because the shelter doesn't have the resources to care for them. "Most people don't realize that while an eight-week-old kitten is very adoptable in an animal shelter, an eight-day-old kitten is the most likely to be killed because they can't be adopted [right away]. So they need special care," Shaw said. "And that special care is something that can't happen in an animal shelter; it has to happen in a home. That is really for everyday people."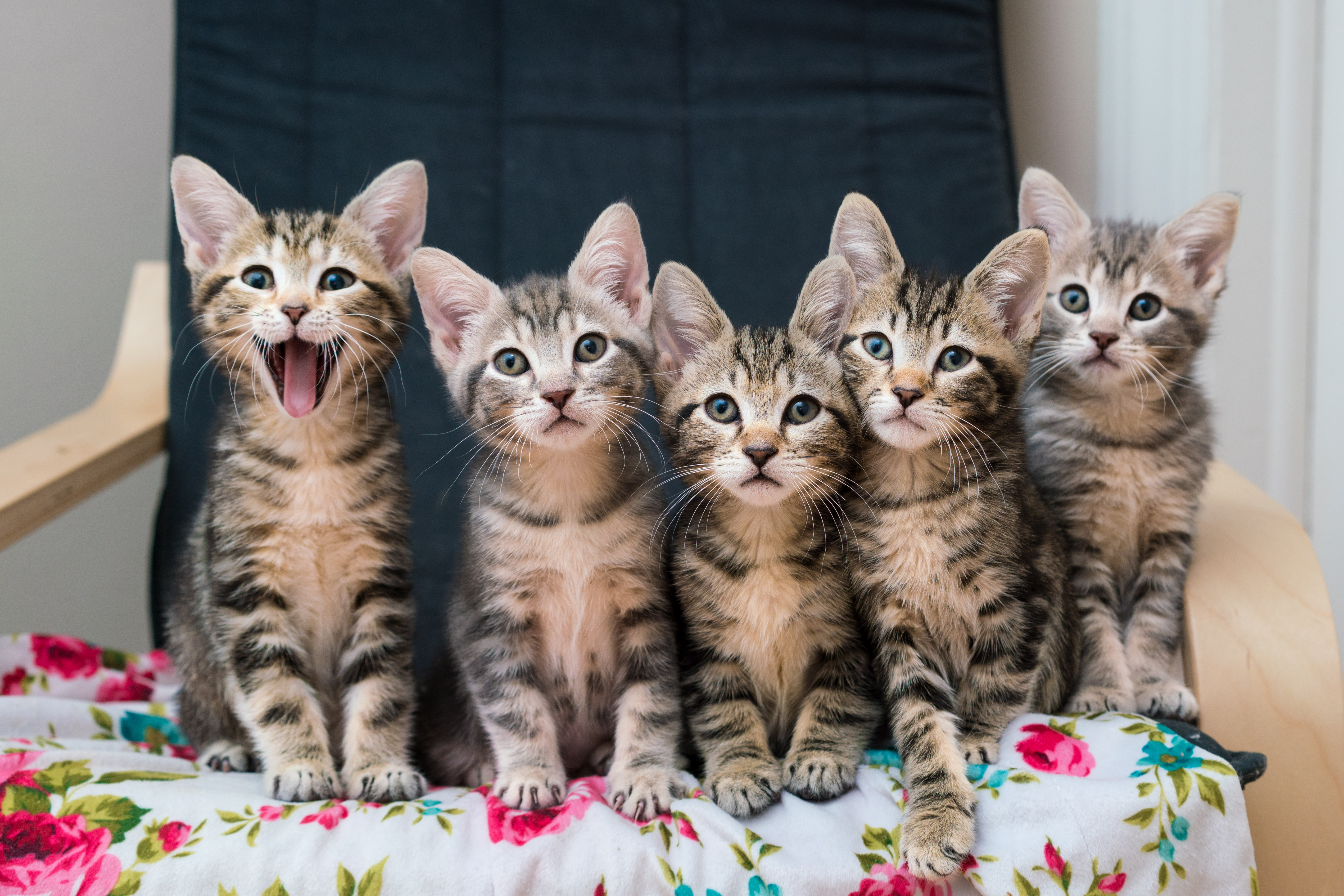 5. Trap-Neuter-Return is easy and fun.
Programs like TNR allow everyday people the opportunity to help control the community cat population. In her book Tiny But Mighty, Shaw explains that 80 percent of kittens born every year are delivered outside. "Anyone who considers themselves an animal lover, it's your responsibility to help them so we don't have an abundance of kittens being born outdoors where kitten mortality is so high," Shaw said. Trapping cats to get them spayed or neutered is a positive way to help this underserved population. For people who want to foster but cannot for various reasons, TNR is a great way to contribute.



6. Fostering doesn't cost a lot of money.
You don't need to win the lottery in order to afford to save kitten lives. In her book, Shaw explains ways that people can save kittens on a budget. She also encourages rescuers to reach out to local shelters and rescue organizations for resources. Many will provide the food and supplies if you provide your time. Shaw also suggests accepting donations from friends and family, and even having a kitten shower—like a baby shower, but for kittens.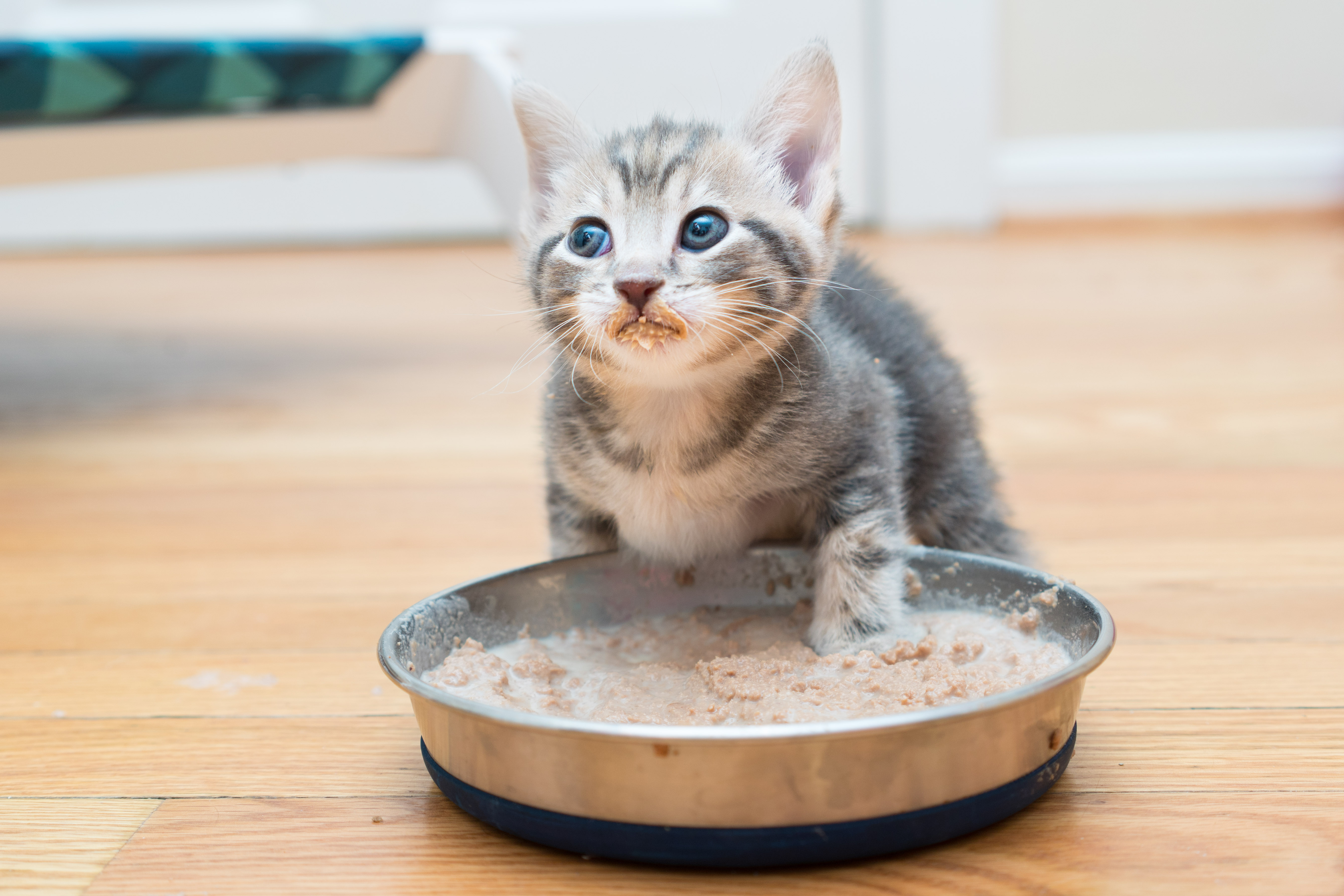 7. The goal is to ready them for adoption.
While some followers encourage Shaw to keep her fostered kittens, she says the ultimate goal is to let them go. If rescuers were to keep their foster cats, not only would they have an abundance of cats, but they wouldn't be able to foster more. By fostering, parents are able to help a higher volume of at-risk kittens during the short stage before they are eligible for adoption. Foster parents play an essential and rewarding role in the first few weeks of kittens' lives, and they can potentially save hundreds of lives by keeping that spot in their lives open for new fosters.
Melissa Meyer is a Buffalo-based vegan and writer whose work has appeared in publications around the globe, including Domino.com, Skin Deep tattoo magazine, and Chickpea magazine.
Hannah Shaw photo credit: Andrew Marttila