James Roday Rodriguez, co-star of the hit ABC drama A Million Little Things, says he's not a "pusher" when it comes to sharing his views on veganism. "I can't lead. I can't poke first," the 44-year-old actor shared with VegNews in a recent phone call from Vancouver, where the show (which is resuming its third season in early March) is filming. He credits, in large part, actress and animal-rights activist Alicia Silverstone—a longtime friend—with guiding him toward a vegan lifestyle. "She is a pusher and she's relentless," said the San Antonio native, "and I owe her a debt of gratitude for not giving up on me because I was a young guy in my 20s and I had some ideas, but she really sort of laid it out there for me in a way that made it inconceivable to do anything else." Rodriguez—who plays Gary Mendez—took a break from filming to chat with us about shows he binge-watched during the pandemic, his baby-step approach to veganism, and hopes for a plant-based future.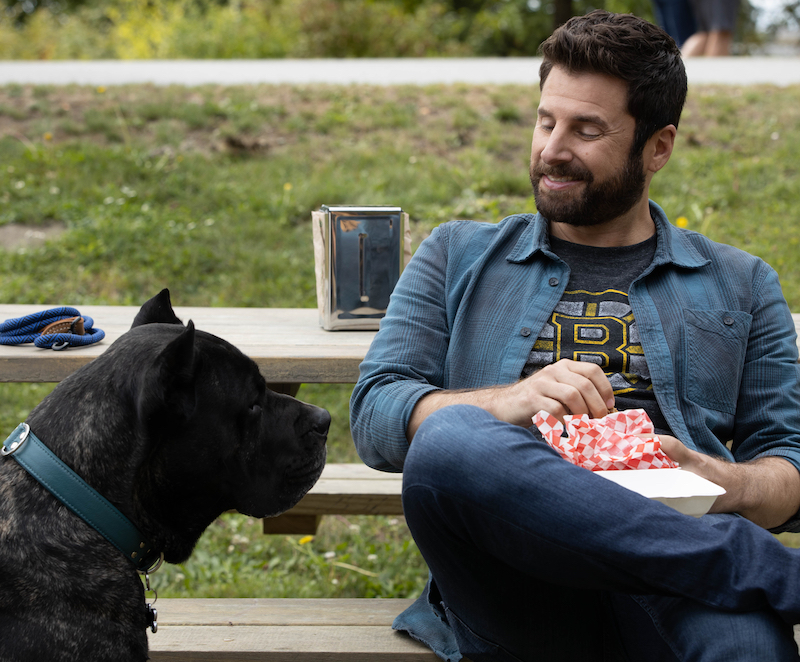 VegNews (VN): Congratulations on the success of A Million Little Things! To what would you attribute its popularity?
James Roday Rodriguez (JRR): I think the one thing that we strive to do on this show—regardless of what storyline it is or which characters are pushed up front—is to try to portray [the characters] as real human beings, and real human beings don't always make the right decisions. And I like to think that the majority of viewers out there can relate to that and that they feel a little bit more seen. We also manage to hit a lot of major issues on our show including breast cancer, suicide, and mental health. We've put a lot of these things front and center and are dealing with them as authentically as we can. We take that very seriously and we know that it comes with a very real responsibility and I think that's how we managed to build our little community of "millionaires"—that's what [the show's fans] call themselves.
VN: How have you been holding up during the pandemic? Have you picked up any new hobbies or activities?
JRR: I granted myself a little bit of a mental health holiday and started watching some trash TV—which is generally not my thing—but I completely understand now why it is held in such regard and what an important role it plays for so many because I have become addicted to RuPaul's Drag Race and a couple of other shows. And I've been doing a lot of writing, which is good because it is the thing I always feel I have the least amount of time for. Oh, and I started playing tennis again. I played as a kid and was pretty competitive, but after high school, I put down my rackets, and now I've picked them up again. I'm whacking some balls and it feels good.
VN: Tell us about your vegan journey.
JRR: I did it in steps. I gave up red meat at 19 when I was a freshman at NYU. Then I just sort of systematically and methodically kept cutting things out of my diet. About five years later, after college, I stopped eating pork. Then I cut out fowl, then fish, and finally—the last frontier—was giving up eggs and dairy about four years ago and going full-fledged vegan.
I think there's enough science telling us it's not just that meat isn't great for our bodies. It's also not great for our planet.
VN: Why did you want to cut out all animal products from your diet?
JRR: You know, while it may have started as a sort of health thing, it quickly became a humanitarian thing, and I just didn't want to eat animals anymore. Most of the charities I support—Trunks Up is a favorite—and that I'm involved in are all animal-related and it just didn't feel right for me anymore. I also didn't want to be a person who fell off the wagon. I needed to do it the way that I did it so that once I got there, I knew I was good and would never look back.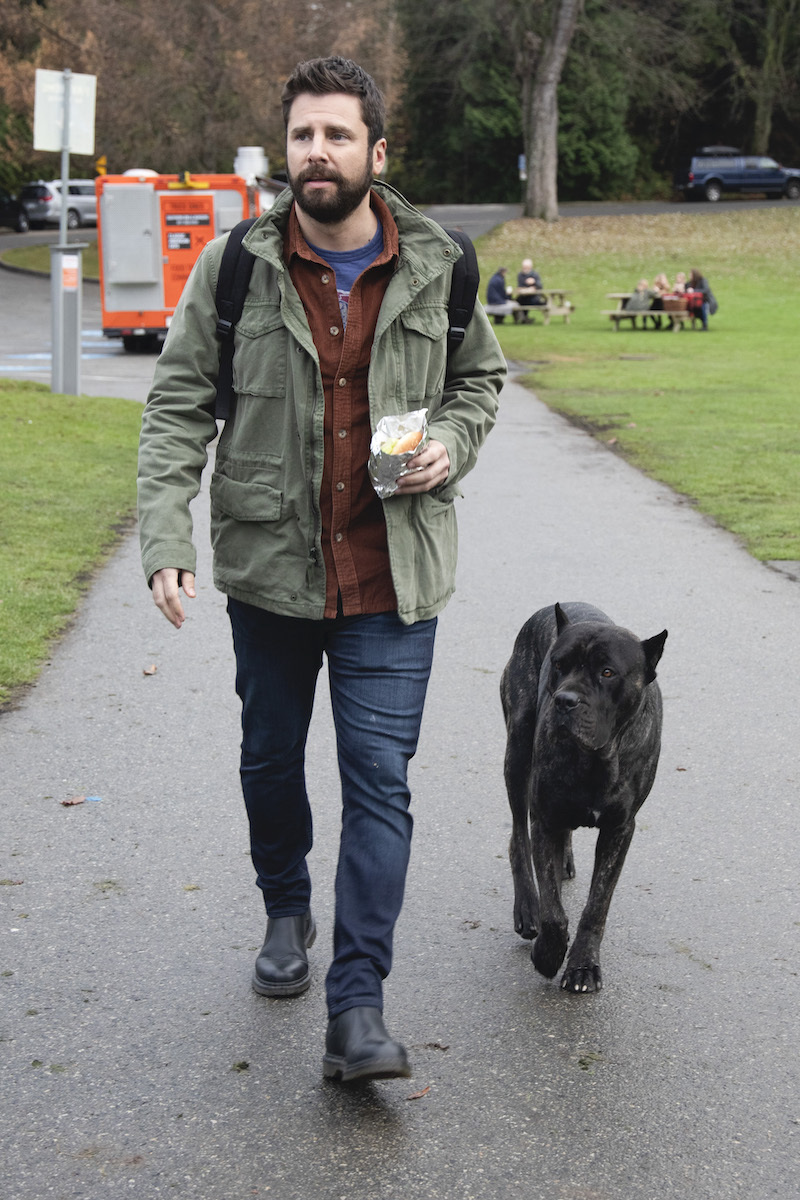 VN: What aspect of being vegan has benefited you the most?
JRR: To be completely honest with you, I think it's more psychological than it is physical for me. I can't say that aside from initially eating healthier way, way back that I have experienced some sort of life-changing biological shift, but I do walk around feeling better about the way that I live my life—about my love and appreciation for animals. I don't wear any animal products, either, including when I'm working, so I think my brain is better for it.
VN: To what would you attribute the exponential growth of veganism in recent years?
JRR: I think there's enough science telling us it's not just that meat isn't great for our bodies. It's also not great for our planet. There are always going to be deniers, of course, but if you follow the science and you're young and intelligent and have dreams of living a healthy life and maybe having your own family one day and wanting to do it on a planet that isn't a large dumpster fire, then you may want to get ahead of the curve and start it now. It will only get easier, and it's something hopefully this generation can bond over, which I think is kind of cool—to be the ones who saved the Earth. That's a pretty decent carbon footprint.
Juliet Pennington is a Boston-based writer, editor, and educator who is passionate about all-things vegan.
Photo credit: ABC/Jack Rowand