Canned spread cheese, biscuits, compressed cereal bars, and instant coffee were just a few of the things American soldiers would find in their ration boxes amid the Second World War. All that, and M&Ms. Yep, we're talking about those small addictive chocolate candies in multicolors, made by Mars, Inc. Heat-resistant and easy to transport, they were sent to the military by the US government to keep energy levels up.
M&Ms have hit the headlines a few times since then. From heading into space in the 1980s (yes, that happened) to their signature characters changing outfits in 2022, the small crunchy balls of chocolate are undeniably one of Mars, Inc.'s most talked about candies. But they're far from the only popular product made by the American multinational. The corporation—which also manufactures pet food—has created many of the big names in the food industry. Think Maltesers, Milky Way, Snickers, Mars Chocolate Bars, and other non-candy brands, like Dolmio and Ben's Original.
Most of Mars, Inc.'s chocolate brands (which are sold under Mars Wrigley—the candy and chewing gum division of the company) heavily rely on dairy recipes. But, as the vegan confectionery market grows (it was recently valued at around $1.11 billion), could this soon change? After all, the company has already dabbled with several plant-based chocolate launches. Here's more about Mars' venture into dairy-free products, plus some of the most vegan-friendly brands owned by the corporation.
Are there vegan Mars Bars?

One of Mars, Inc.'s most famous creations is the Mars Chocolate Bar, which, developed by Forrest Mars in 1932, consists of a blend of milk chocolate, caramel, and nougat. In fact, since they were first created by the Mars pioneer, more than 30 billion Mars Chocolate Bars have been sold around the world.
Right now, there are no vegan versions of the iconic candy bar. But Mars, Inc. has experimented with plant-based versions of other popular candy products in the past. While they have now been de-listed due to contention over where to place the products in supermarkets (retailers wanted to put them in the confectionary aisle while Mars wanted them in the free-from section), the company launched Vegan Topic and Vegan Bounty bars in 2021.
Galaxy, another of Mars, Incorporated's popular brands, has had more success with vegan products in the UK. And in the US, the food giant announced the launch of a whole new vegan milk chocolate brand in 2022, called CO2COA. Find out more on both of these launches below, plus some of the other vegan-friendly brands from the corporation. Spoiler alert: they're not all candy!
8 vegan-friendly brands from Mars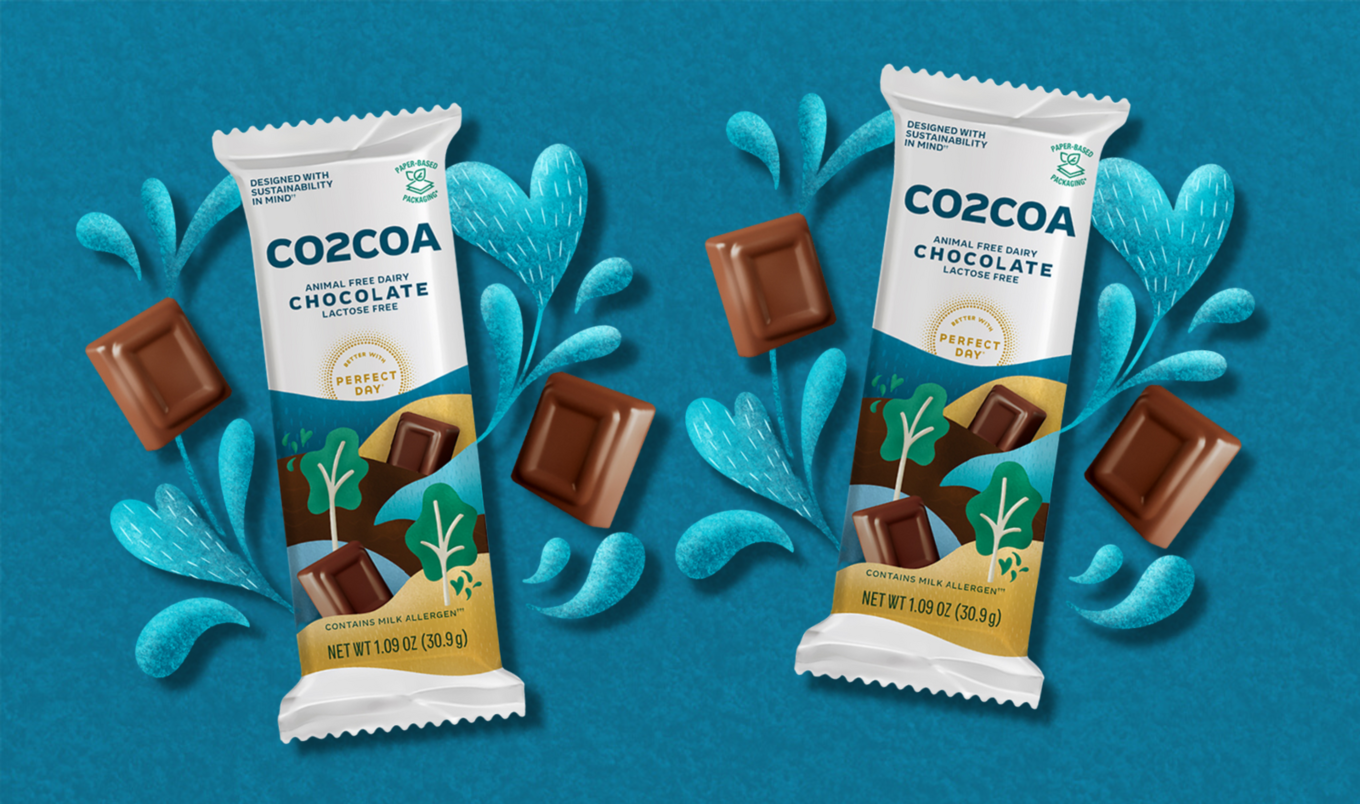 Mars
1 CO2COA
Last year, Mars announced that it had teamed up with food-tech company Perfect Day to create a new vegan milk chocolate bar using animal-free whey. Created by Perfect Day, the latter adds a creamy quality to candy, without using any actual cow's milk.
"At Mars, we are driven by an obsession to bring great experiences to our consumers and we believe the best way to delight our fans is to never stop exploring and innovating with new tastes, ingredients, and packaging," Chris Rowe, Mars Wrigley's Global Vice President of Research and Development, said.
The new lactose-free, vegan milk chocolate bar brand is yet to launch, but the website confirms it is "coming soon."
Check it out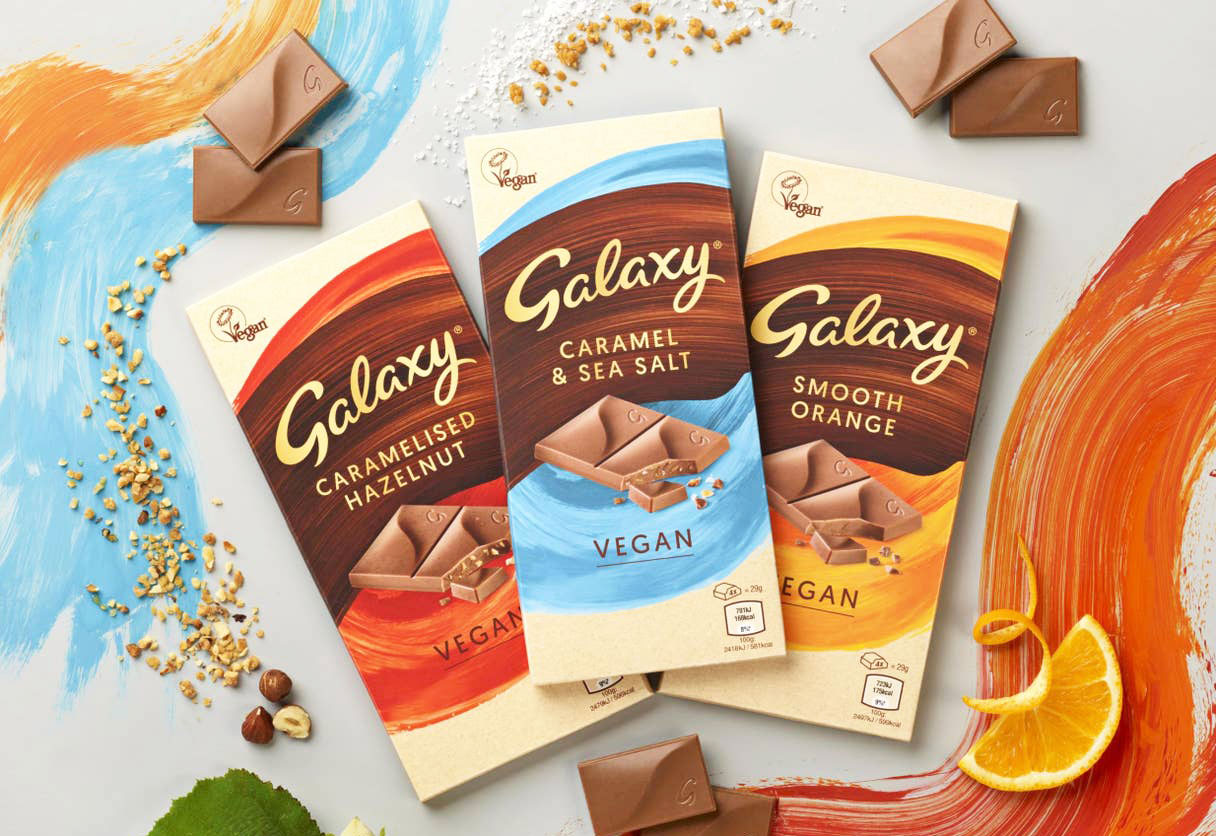 Galaxy
2 Galaxy
Back in 2019, Mars announced one of its most popular chocolate brands in the UK, Galaxy, would be launching three new vegan flavors: Smooth Orange, Caramelized Hazelnut, and Caramel & Sea Salt. Since then, the brand has expanded the range to include more options, like Crumbled Cookie and Smooth Mint.
Right now, the chocolate bars have been delisted by some major UK supermarkets (just like Topic and Bounty), but some flavors are still available in retailers like the Co-Op, for example.
That said, you can find Galaxy Vegan Instant Hot Chocolate in many major supermarkets, including Tesco.
try it here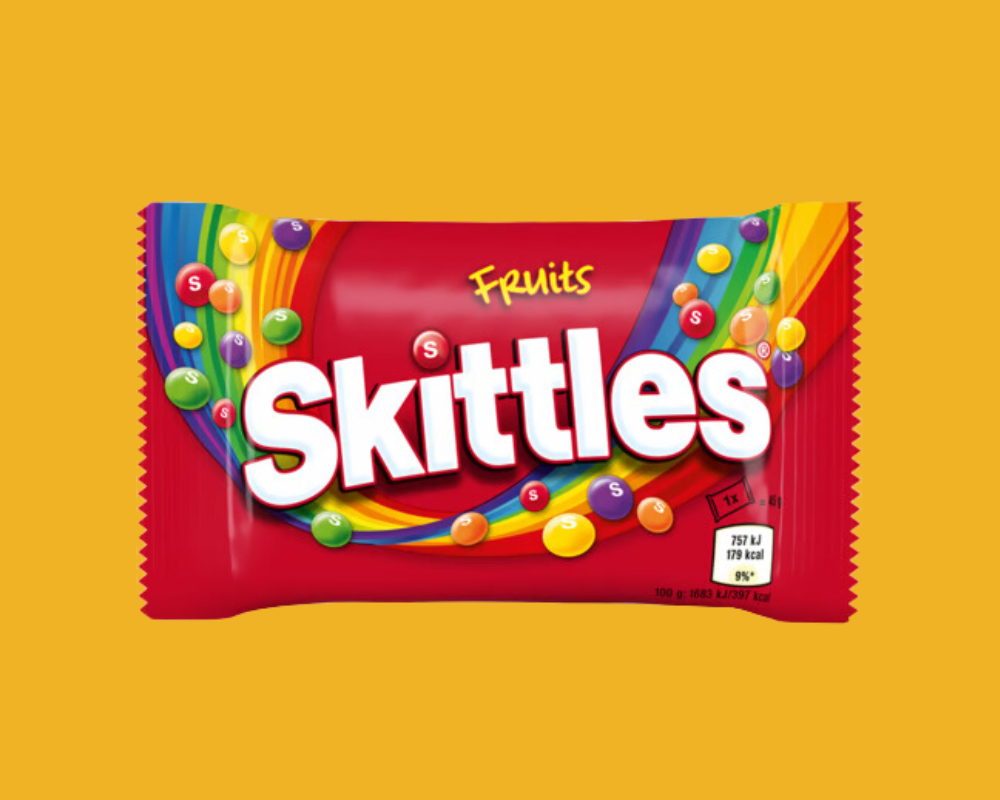 3 Skittles
In 2008, Mars, Inc. acquired the Wrigley Company (hence why its candy and gum division is called Mars Wrigley), which brought popular brands like Skittles to the food giant's portfolio. Most varieties of the original sugary colorful candies don't include any animal ingredients, so they are suitable for vegans. That said, special edition varieties, like Skittles Jellybeans, may contain animal products like beeswax, so make sure you double-check the packet before you buy.
try it here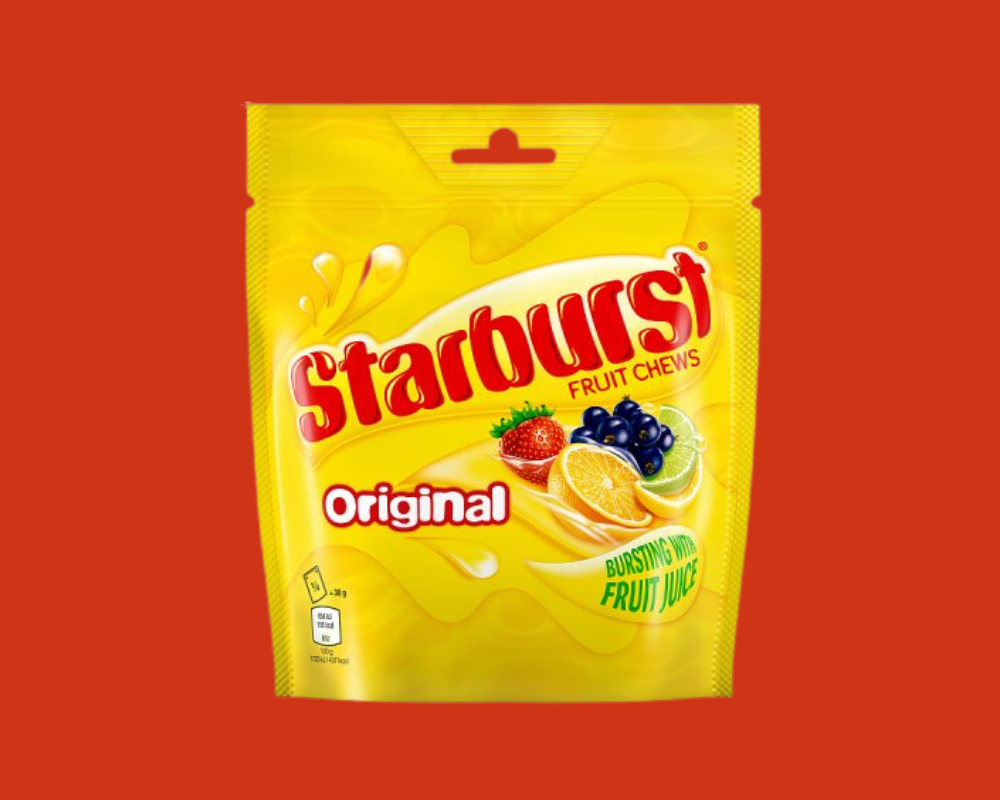 4 Starburst
Another product of the Wrigley Company, Starburst makes popular soft, fruity, square-shaped taffy-style candy. But whether or not they're vegan depends on where you are in the world. In the UK, the recipe is gelatin-free, so they are safe for vegans to consume. But in the US, unfortunately, gelatin is included in the recipe.
try it here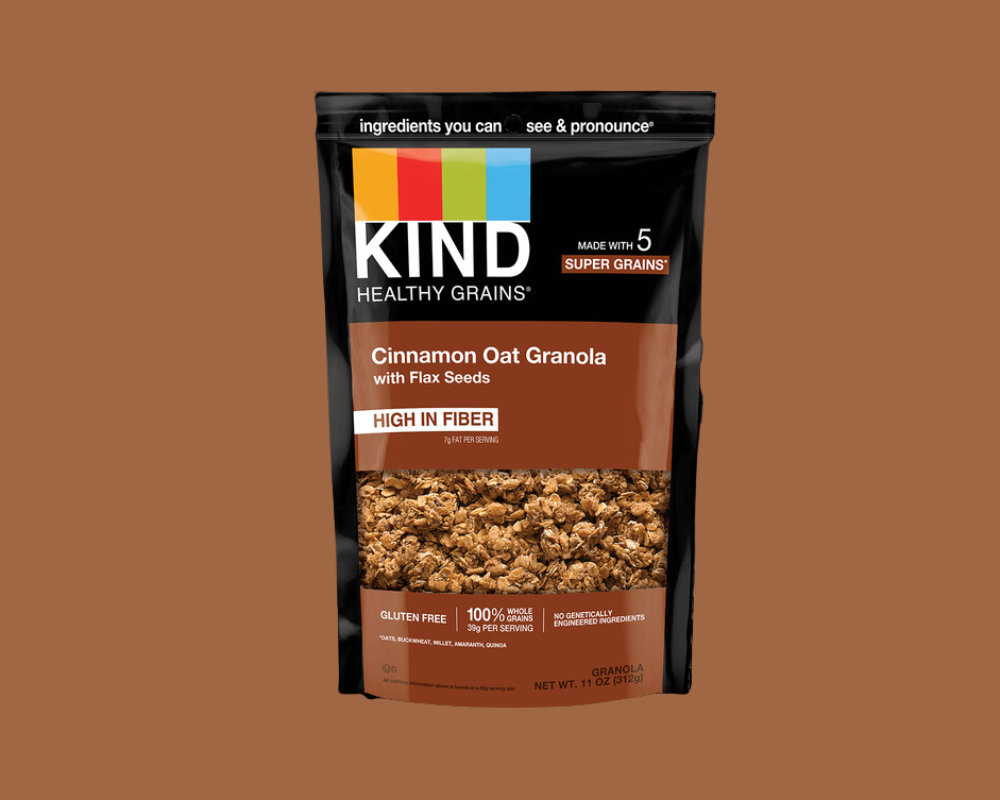 5 Kind Snacks
In 2017, Mars took a minority stake in snack brand Kind Snacks, and in 2020, it followed this up by acquiring the whole brand in a $5 billion deal. The New York City brand creates many different "wholesome" snacks, including its signature Kind Bars. According to the brand, all of its Whole Fruit bar options are vegan, and many of its Clusters are too.
try it here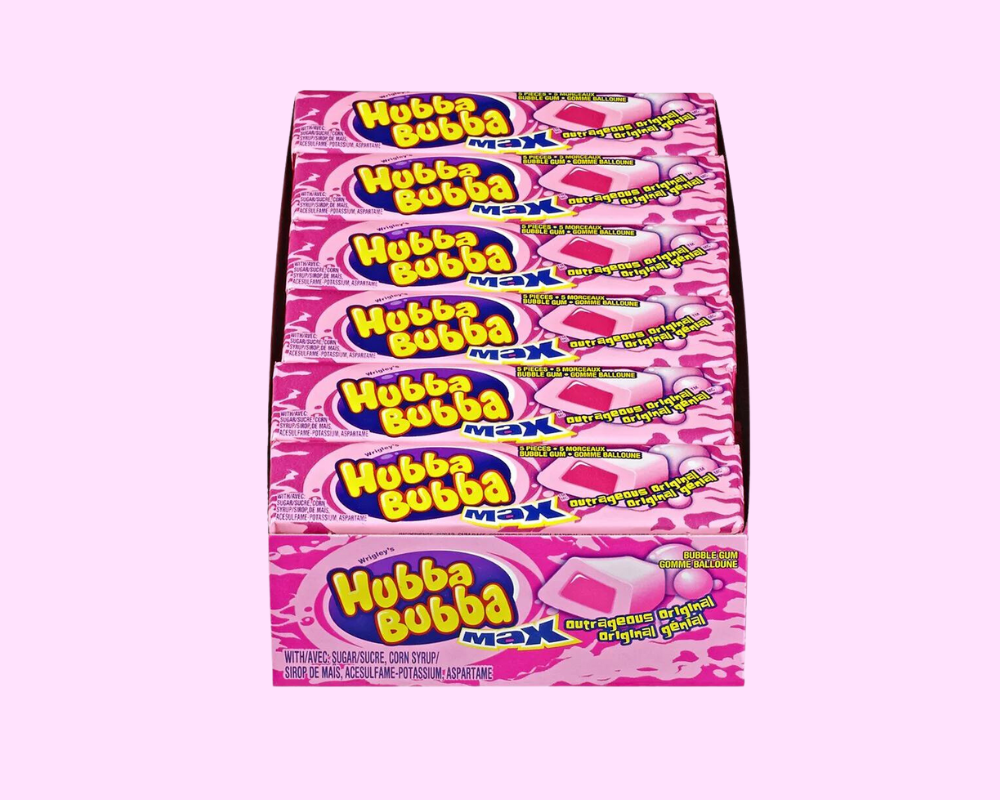 6 Hubba Bubba
When you think of childhood candy, there's a good chance Hubba Bubba comes to mind. And good news, if you want a taste of nostalgia, then many flavors of this popular bubblegum are vegan. Because of its acquisition of Wrigley, Mars also owns many other chewing gum brands, including Wrigley's Doublemint, which is also vegan.
try it here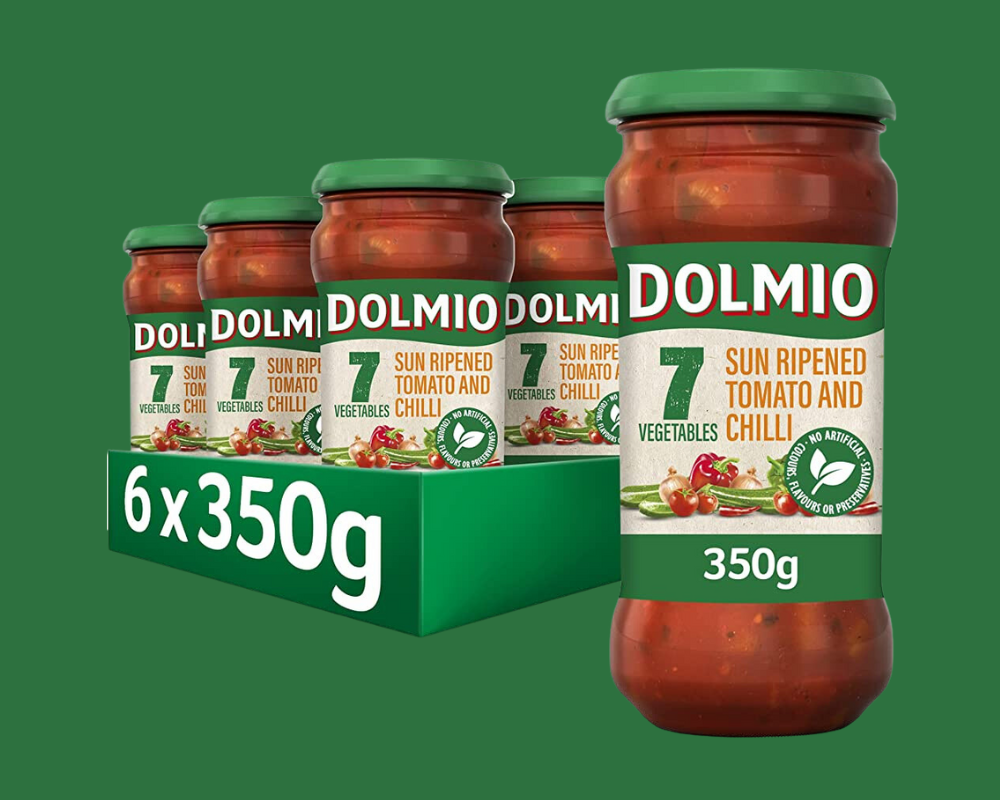 7 Dolmio
Mars isn't just about candy. Pasta sauce brand Dolmio, which is popular around the world, is also owned by the corporation. In 2020, it launched a Plant-Based Mince Bolognese Sauce in the UK, but this doesn't seem to be available any longer. That said, it does still offer other plant-based options, like its 7 Vegetables Meditteranean Roasted Veg Pasta Sauce, for example.
Check it out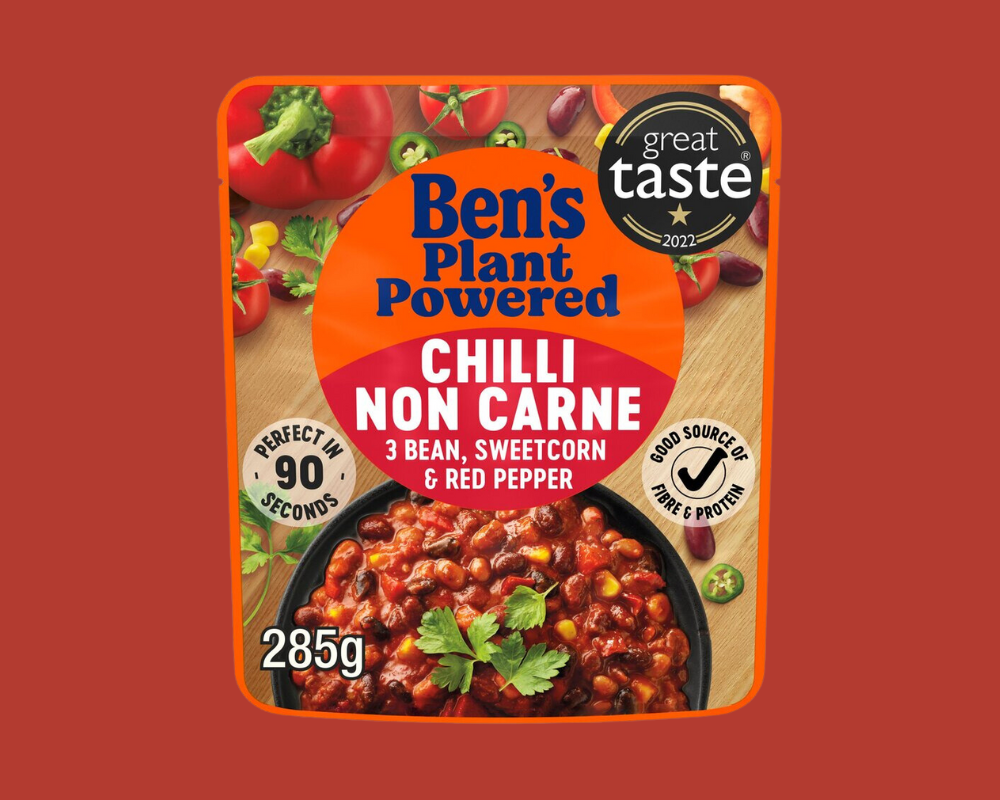 8 Ben's Original
In the 1940s, Mars launched Uncle Ben's for the first time. Since then, the name has been changed to Ben's Original due to criticism regarding the perpetuation of racial stereotypes. The instant rice brand is still popular today, and it has a few vegan-friendly options, including a Plant Powered range that offers vegan meals like Tikka Masala and Chilli Non-Carne.
try it here
Here at VegNews, we live and breathe the vegan lifestyle, and only recommend products we feel make our lives amazing. Occasionally, articles may include shopping links where we might earn a small commission. In no way does this effect the editorial integrity of VegNews.