We've let our sourdough starter die and have sworn off anything that involves yeast, but for some reason, we're still not sick of banana bread. There are just so many varieties—chocolate chip, peanut butter swirled, cinnamon sugar, dark chocolate, gluten-free—we're determined to try them all. As life inches back toward a new normal and we have less time on our hands, it's a stretch to dedicate an hour to a home-baked loaf. The solution: hack it with a vegan-friendly banana bread mix. Particularly useful if you've yet to land on an out-of-this-world recipe, these five mixes are on par (dare we say better?) than most humble, homemade loaves.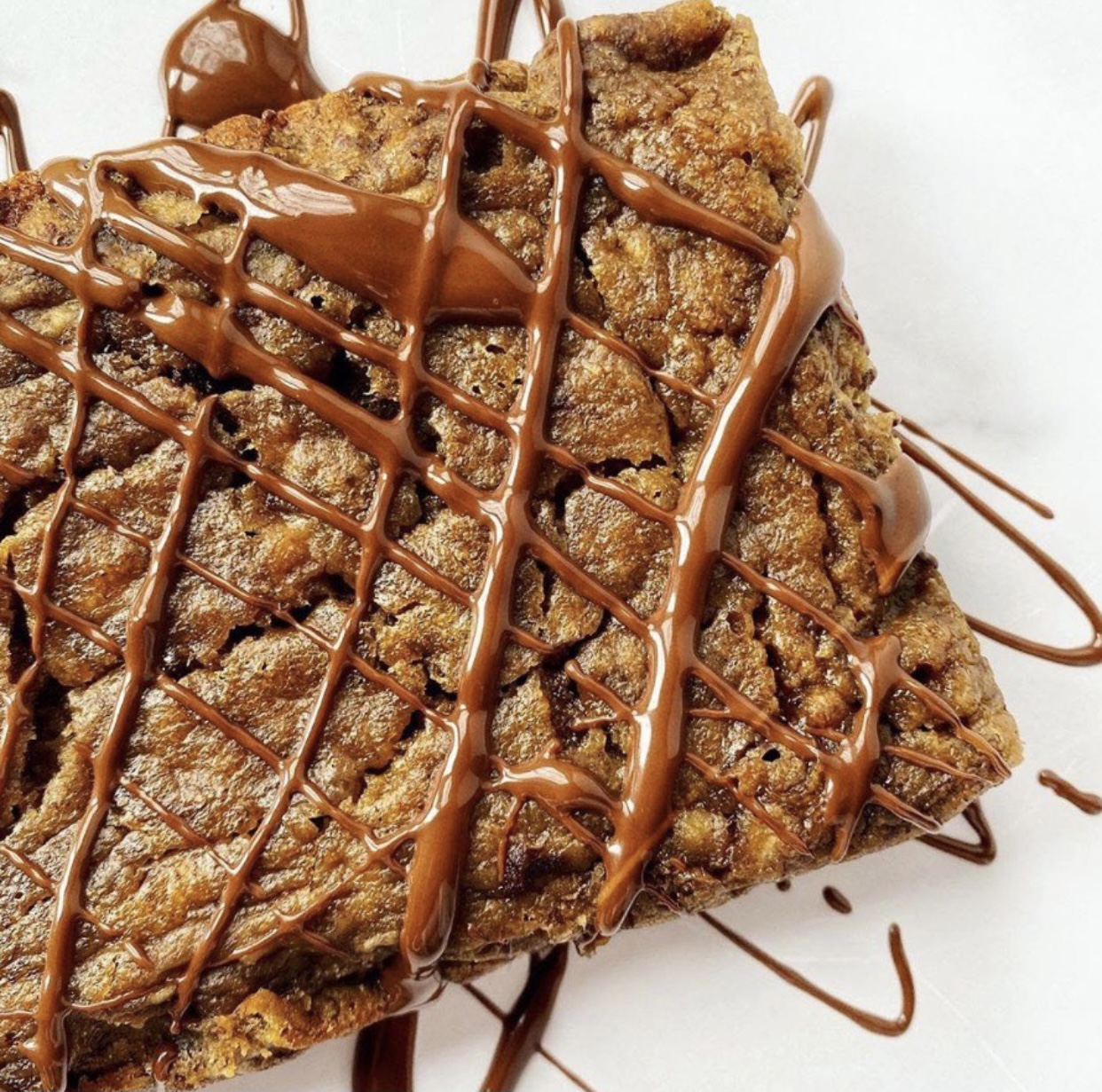 @go_nanas/Instagram
1. GoNanas
This woman-owned company first launched with premade mini loaves, but like all businesses, they've pivoted and put the joy of baking into the hands of the consumer. Their "Not Your Nana's Banana Bread" mix comes in three varieties—Original, Chocolate Chip, and Salted Caramel—in addition to Fudge Brownie and Cookies and Cream flavors, which are coming soon. All varieties are gluten- and nut-free.
Shop here.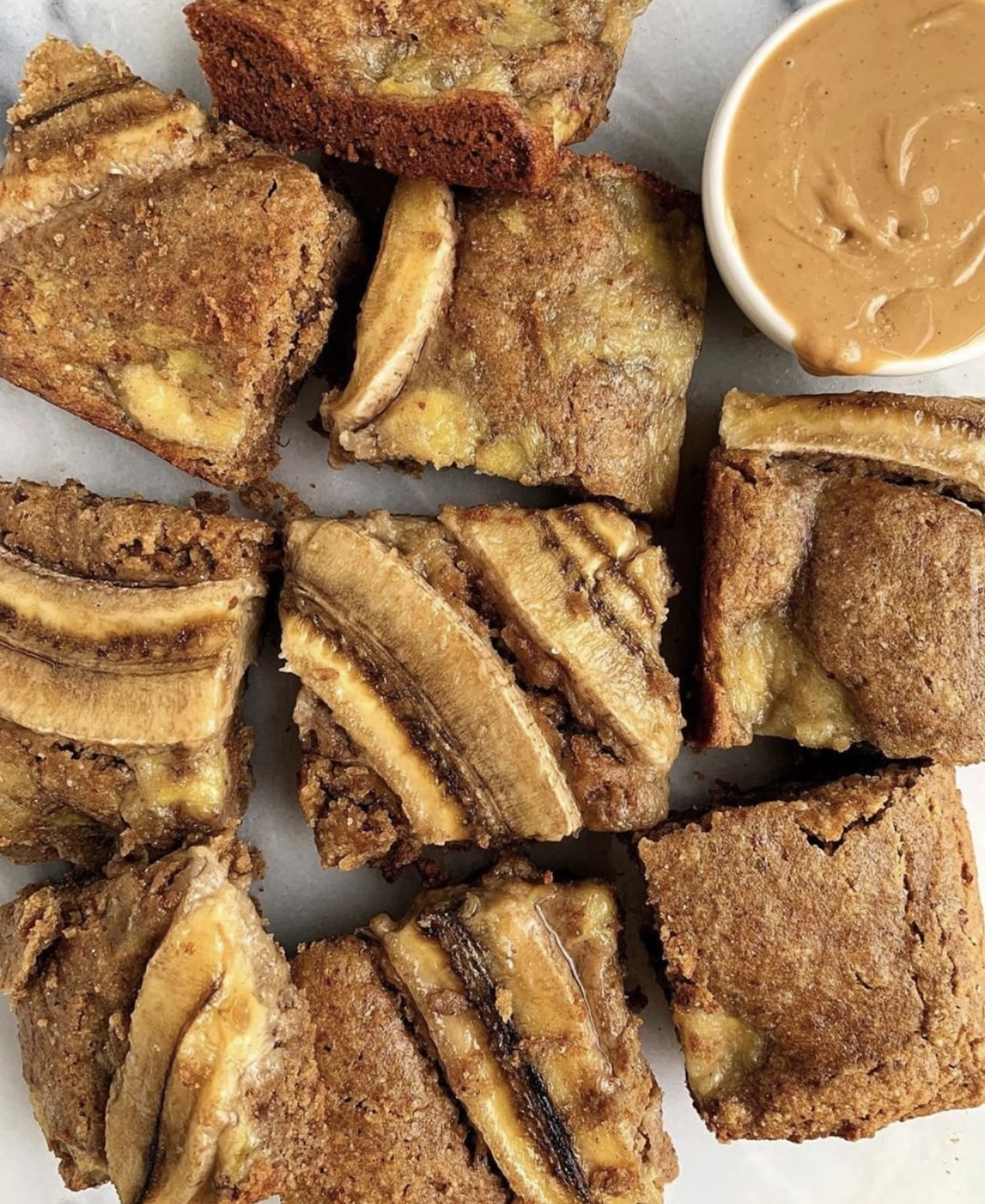 @simplemills/Instagram
2. Simple Mills
The ingredients in this gluten-free mix really are simple—there's nothing you wouldn't find in your own pantry. The instructions call for three eggs, but you can easily replace them and still yield fantastic results. See our VegNews guide to egg replacers, or simply swap in ¼ cup of applesauce for each egg the recipe calls for. Gussy up this simple loaf by mixing in chunks of chocolate (yes, chunks, not chips) and halved, pitted cherries for an incredible chocolate-banana-cherry bread.
Shop here.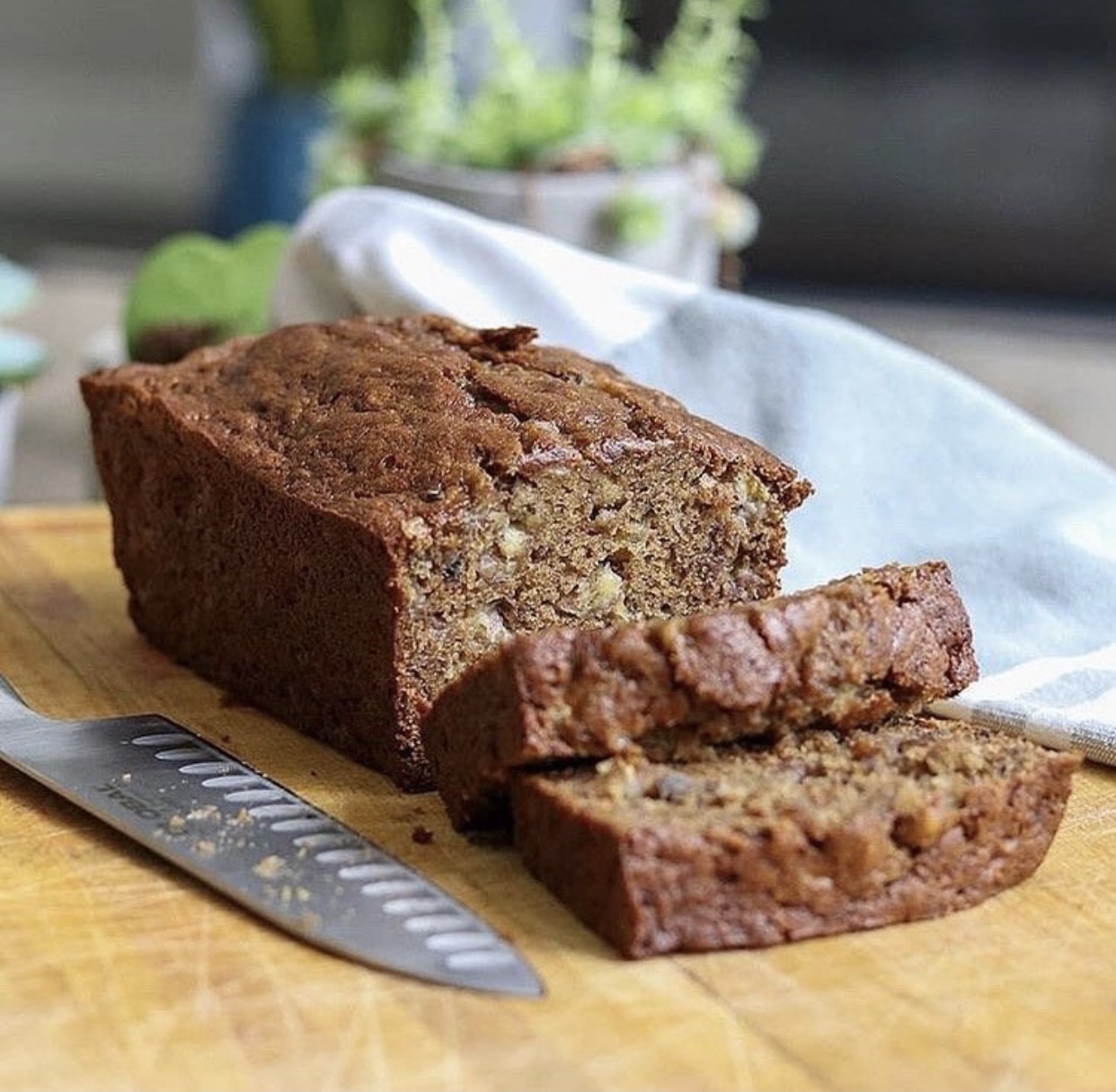 @kingarthurbaking/Instagram
3. King Arthur Gluten-Free Banana Bread + Muffin Mix
Typically, ripe bananas are an essential ingredient for banana bread. If you've already run to three stores that are frustratingly stocked with only green bananas, don't get discouraged—just pick up a box of this mix. It contains dried bananas, so all you have to do is replace the three eggs (see link above for egg replacers), non-dairy milk, and oil. Zhuzh this loaf up a bit by adding toasted walnuts or pecans.
Shop here.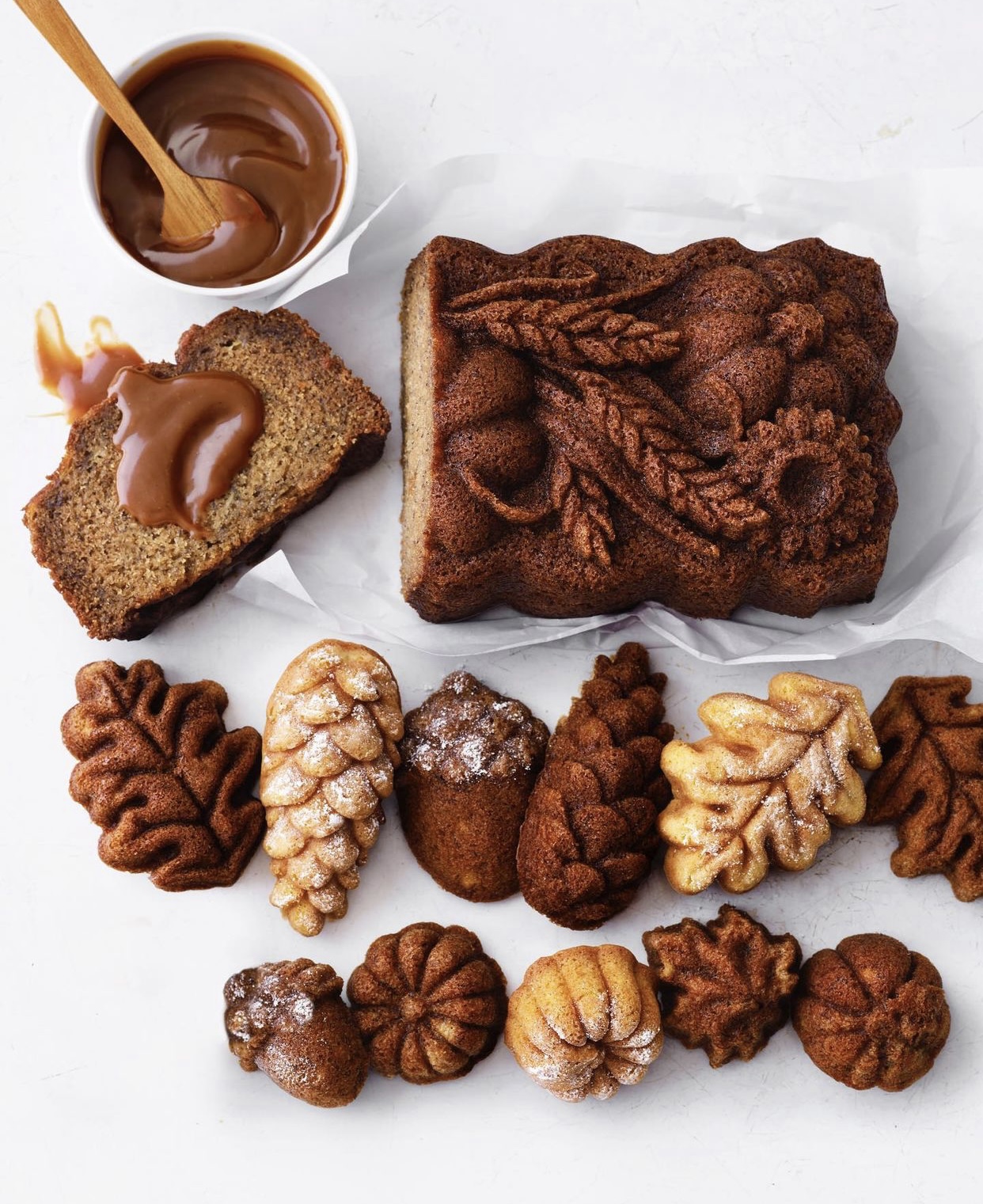 @williamssonoma/Instagram
4. Williams Sonoma Banana Bread Quick Bread
We're getting fancy here. Many of this luxury culinary brand's baking mixes aren't vegan, but we've found the exception. Simply swap the milk and butter for your favorite non-dairy variety and replace the egg with ¼ cup of applesauce, and you've got a "homemade" loaf even Martha Stewart would be proud of (and not detect that it's vegan). Make it in a bundt pan if you really want to show off.
Shop here.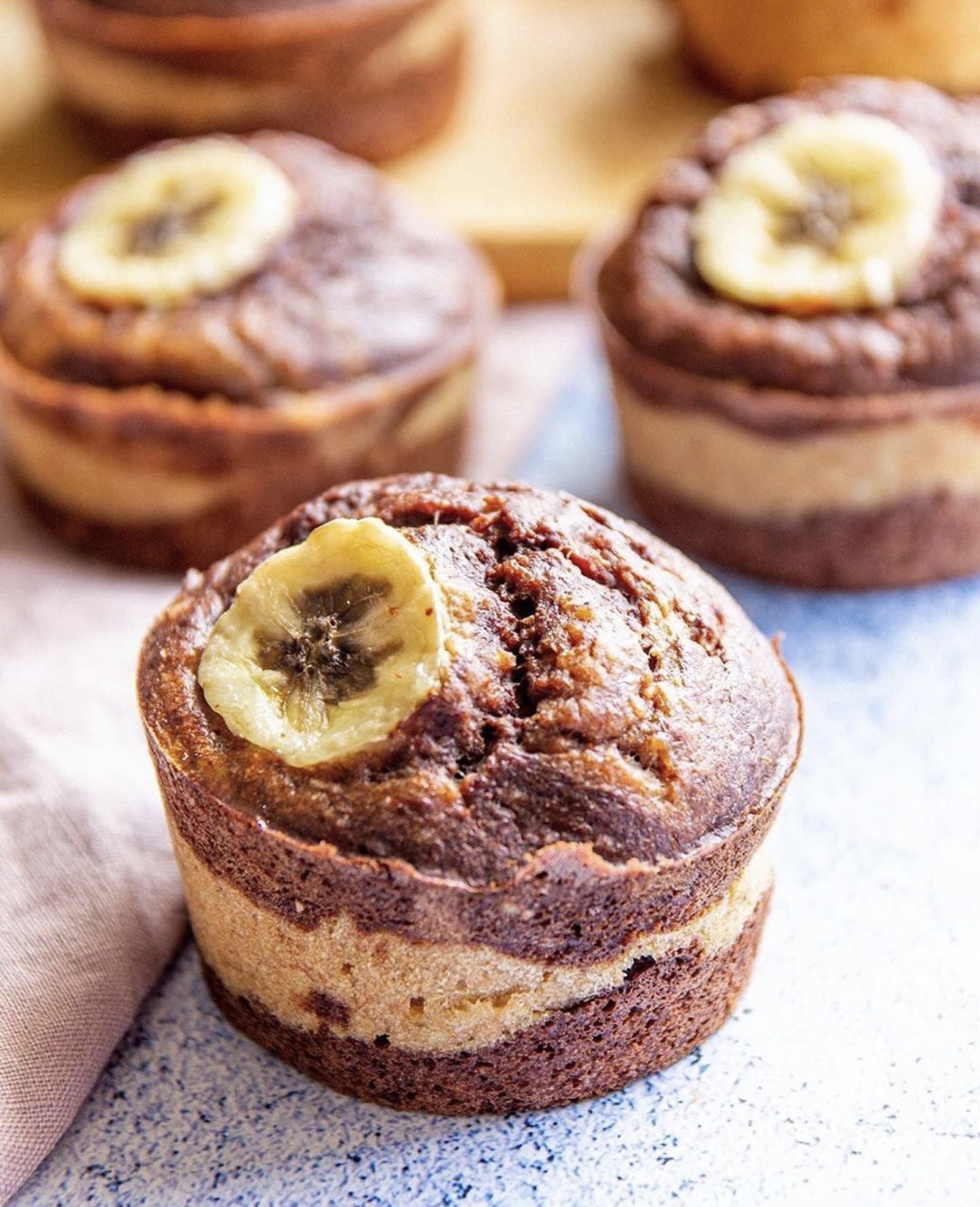 @coconutwhisk/Instagram
5. Coconut Whisk Chocolate Muffin Mix
While baking is a science, there is room for creativity. This mix isn't labeled "banana bread," but that doesn't mean it can't become one. Here's how to hack it: swap an equal measurement of liquid with mashed banana. For this particular mix, swap out ¾ cup of the plant milk called for with ¾ cup mashed banana. This method works for most muffin and quickbread mixes as long as you swap the banana for ingredients such as milk or eggs. You can substitute banana for some of the oil (if called for), but try not to decrease the oil by more than half or you'll end up with a gummy and/or dry bread. In addition to imparting a robust banana flavor, we love dressing up this chocolaty muffin mix by baking it in a loaf pan and adding chunks of chocolate along the top to create melty pools of chocolate as the bread bakes.
Shop here.
Tanya Flink is a Digital Editor at VegNews as well as a writer and runner living in Orange County, CA.