Chocolate has been with us for centuries. But it was until the 1930s, when Nestlé debuted the Milkybar, that white chocolate first hit the shelves. The original version of the creamy, ultra-sweet, pale treat was made with cow's milk, and so are many of the variations it has inspired since. But lately, more brands have been offering their own vegan versions of white chocolate. If you're a fan, find out where you can grab vegan white chocolate bars, butter cups, and more below. But before that, what actually is white chocolate? And is it even technically chocolate?
What is white chocolate?
There are two key parts to a cocoa bean: butter and nibs. The latter, with their distinctive texture and flavor, help to form the basis of dark and milk chocolate. But the former, a naturally ivory-colored fat, is what you're eating when you consume white chocolate.
Bars of white chocolate, which are actually usually pale yellow in color, also consist of sugar, milk powder, and vanilla, but no cocoa solids. For that reason, the debate around whether or not white chocolate can actually be called chocolate has been rumbling since Nestlé first created it. But chef and author David Lebovitz believes if it's made from cocoa, it's fair to call it chocolate.
"We still call hamburgers by that name, even though they are not made of ham, and milkshakes actually aren't shaken these days but blended," he told Washington Post. "So I think it's okay to group white chocolate in with the rest of the variety of things made from cacao beans since they all have the same base."
The FDA agrees that white chocolate can be called chocolate, but it must have a cocoa butter content of more than 20 percent.
Can white chocolate be vegan?
Since 2002, the FDA has also stated that white chocolate must contain at least 14 percent total milk solids and at least 3.5 percent milk fat. The administration was referring to cow's milk, but in recent years, many brands have demonstrated that white chocolate can also be made with non-dairy milk alternatives, like rice milk and oat milk. It's just as creamy, just as indulgent, and just as delicious.
Vegan white chocolate brands
If you feel like munching on some vegan white chocolate, you have plenty of tasty options available to you! Here are some of our favorite brands on the market right now.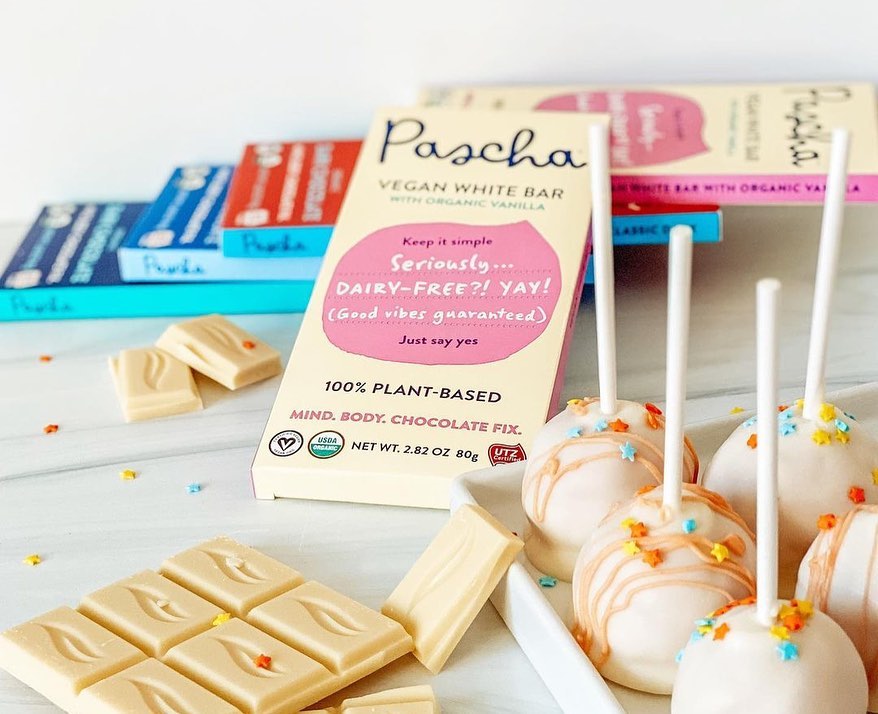 Pascha Chocolate/Instagram
1 Pascha
Made with fresh, young cocoa beans, which are sustainably and fairly sourced from Peru, all of Pascha's chocolate bars are totally plant-based and organic. For white chocolate-lovers, the brand makes its Organic Vegan White Bar with rice milk and a hint of vanilla.
Check it out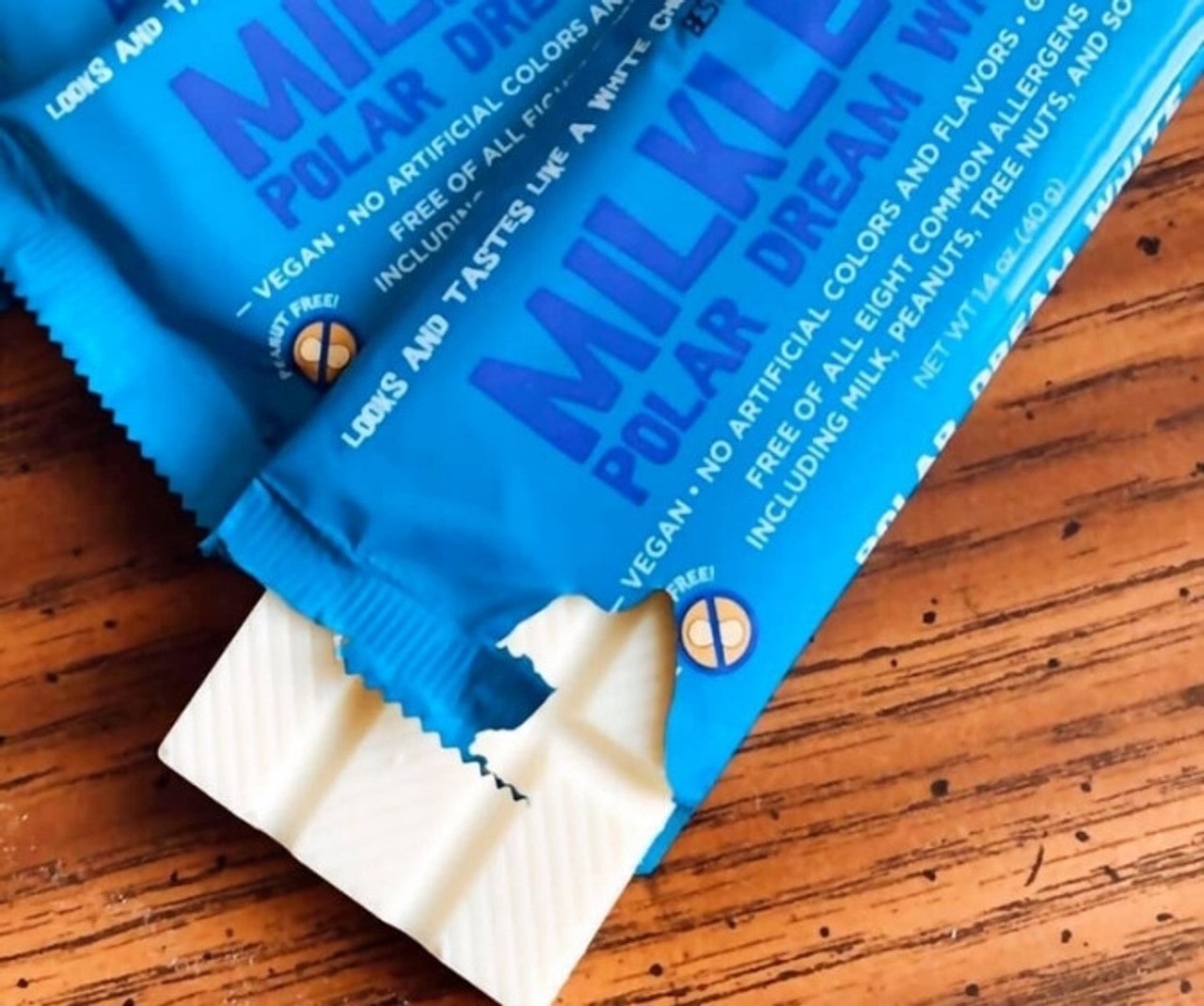 No Whey Foods
2 No Whey Foods
The clue is in the name: there's no whey (or anything else derived from cow's milk, for that matter) in No Whey Foods' products. Its White Polar Dream Milkless Bar is also free of the eight most common allergens.
Check it out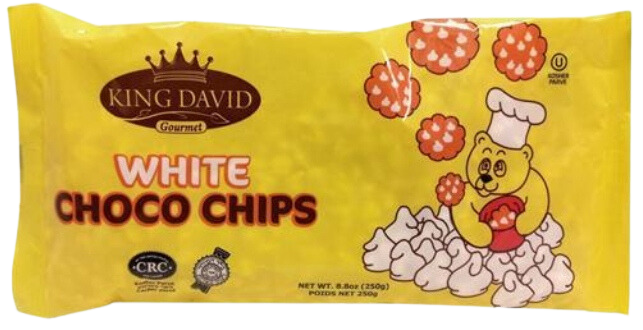 King David
3 King David
Sure, white chocolate is great on its own, but it's also delicious when it's baked into cookies alongside some nuts and raspberries. If you're looking for vegan white chocolate chips, King David has you covered.
Check it out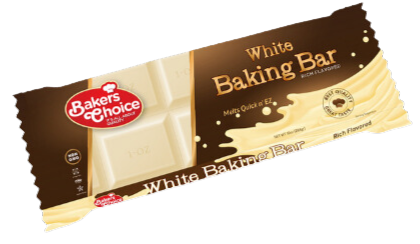 Baker's Choice
4 Baker's Choice
If it's cooking you're interested in, Baker's Choice has, well, plenty of choices. Its White Baking Bar is totally vegan and ideal for making delicious truffles, ganache, mousse, or, if you're planning something little special, chocolate-covered strawberries.
Check it out
Dee Best
5 Dee Best
Dee Best is another great choice for vegan white chocolate chips. Why not whip up some delicious muffins? Just try to resist eating them while you bake!
Check it out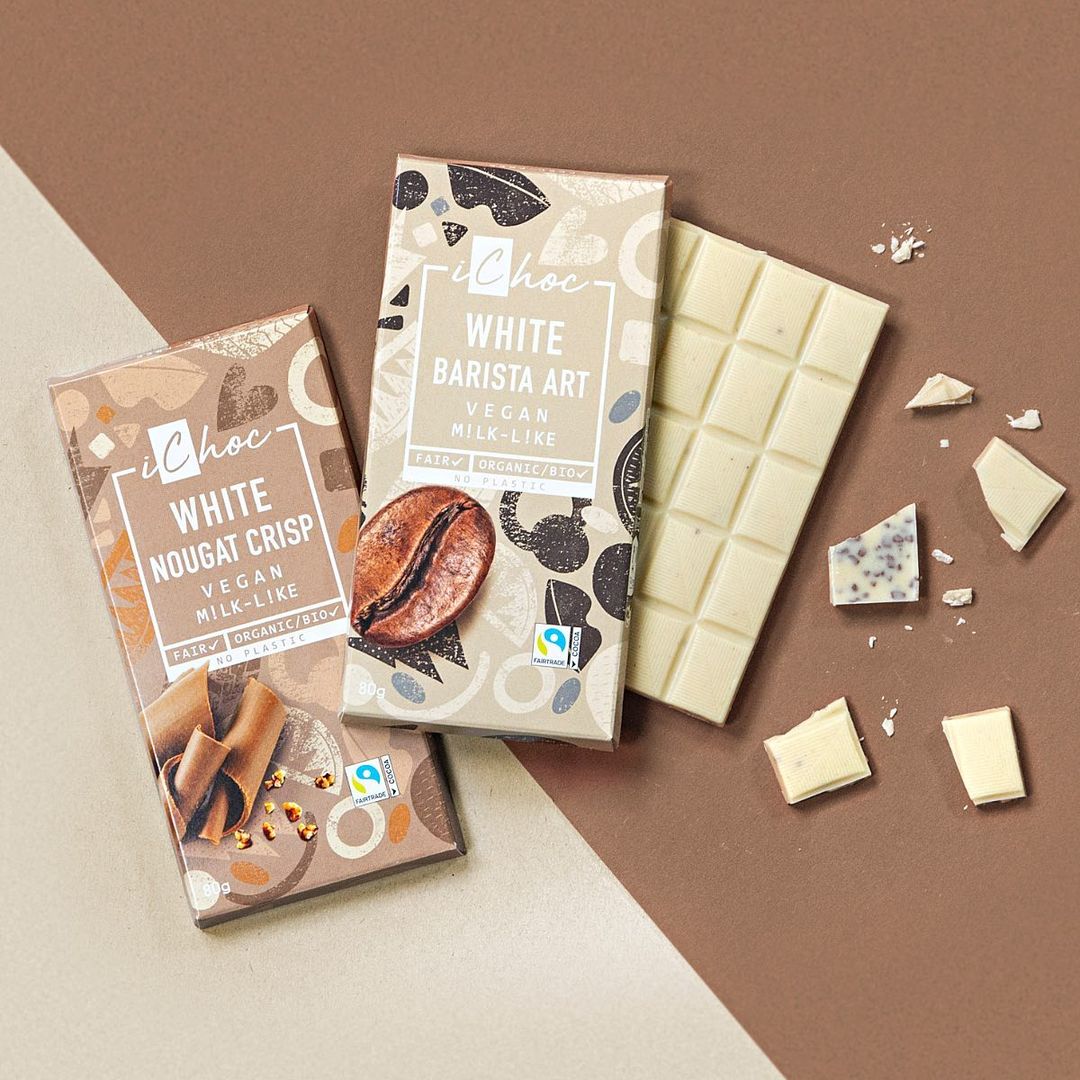 iChoc/Instagram
6 iChoc
Being vegan is important to iChoc, but it also ensures that all of its chocolate—which is made with Fairtrade cocoa—is not just animal-free, but it's also produced as ethically and as sustainably as possible. The brand has three white chocolate options: White Barista Art, White Nougat Crisp, and White Vanilla.
Check it out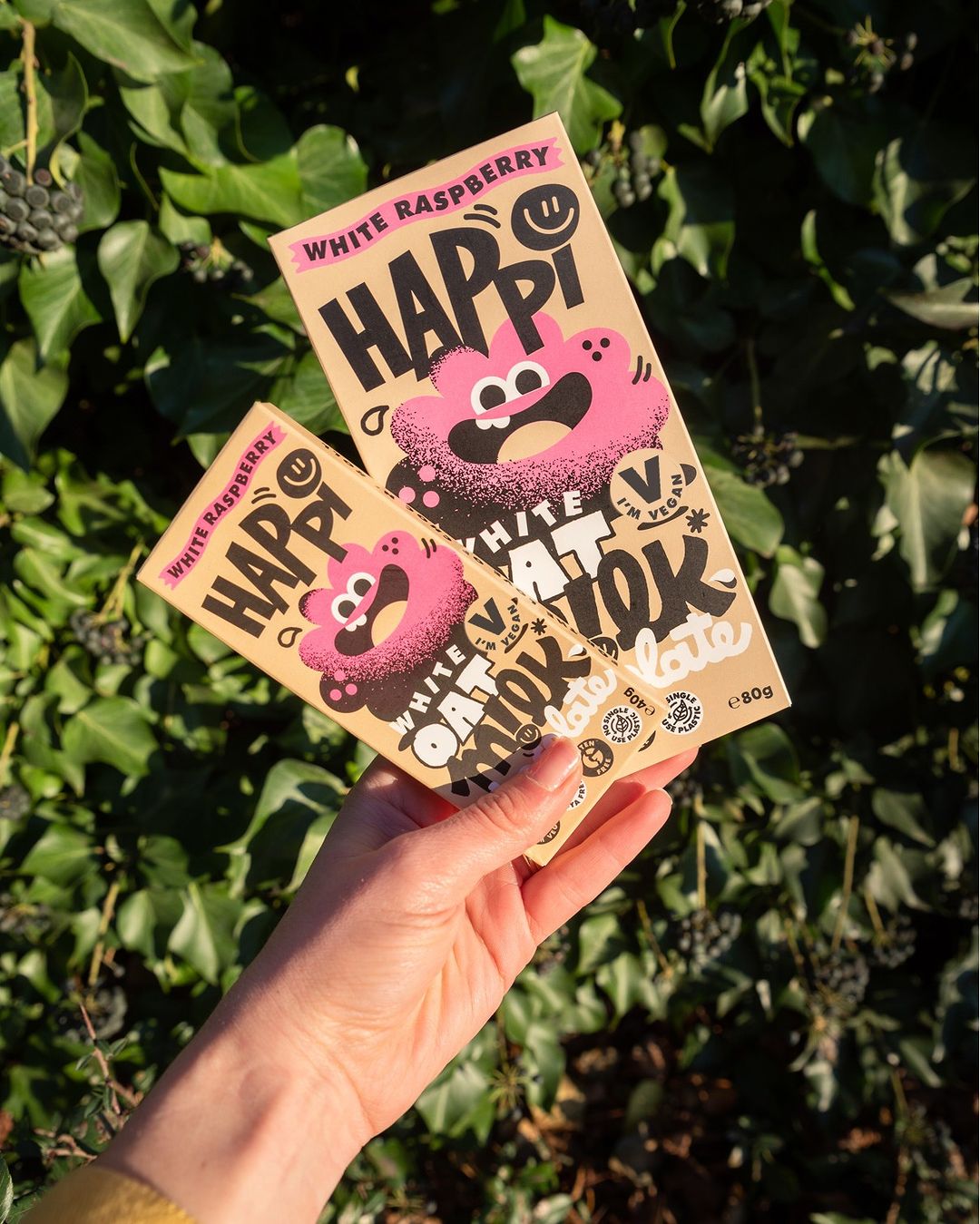 Happi/Instagram
7 Happi
Happi agrees that white chocolate and raspberry is a match made in heaven. That's why it offers an oat milk-based White Raspberry bar. But if you prefer to keep fruit away from your candy, it also offers a Plain White option.
Check it out
Notty Foods
8 Notty Foods
What's even better than a vegan white chocolate bar? Well, arguably, it's a vegan white chocolate cup stuffed with cookie dough. If that sounds like a snack that's right up your street, check out Notty Foods. The brand also offers Fluffernutter Peanut Butter Cups and Lemon Almond Butter Cups, both of which are also coated with vegan white chocolate. Even better: they're totally sugar-free.
Check it out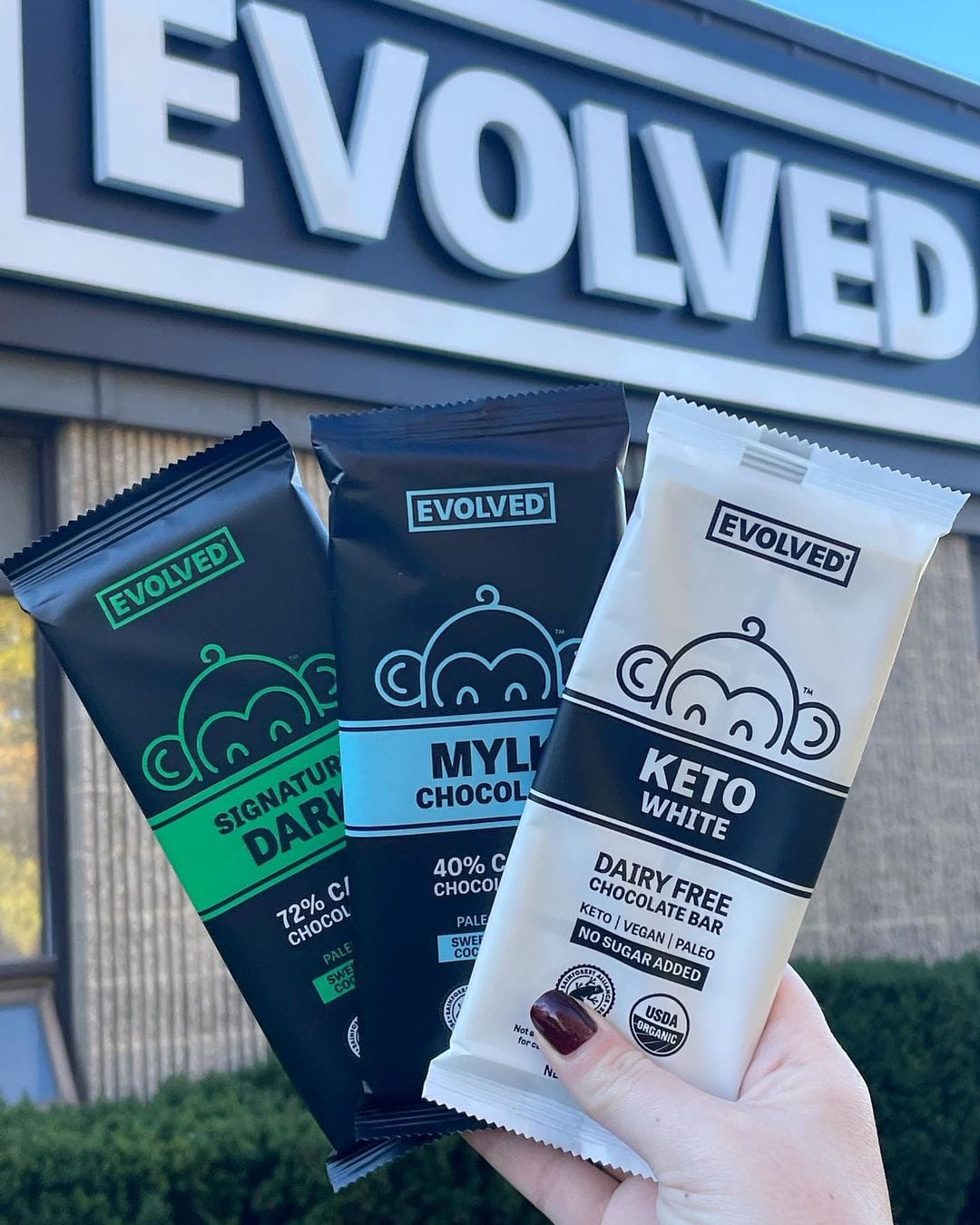 Evolved/Instagram
9 Evolved
Everything from Evolved is dairy-free, Rainforest Alliance-approved, and certified organic too. If you love to keep your chocolate plain, then the brand's Simply White option is ideal. But if you like to jazz things up a little, try one of its white chocolate Small Batch bars; options include Birthday Cake, Cookies & Cream, and Blueberry Muffin.
Check it out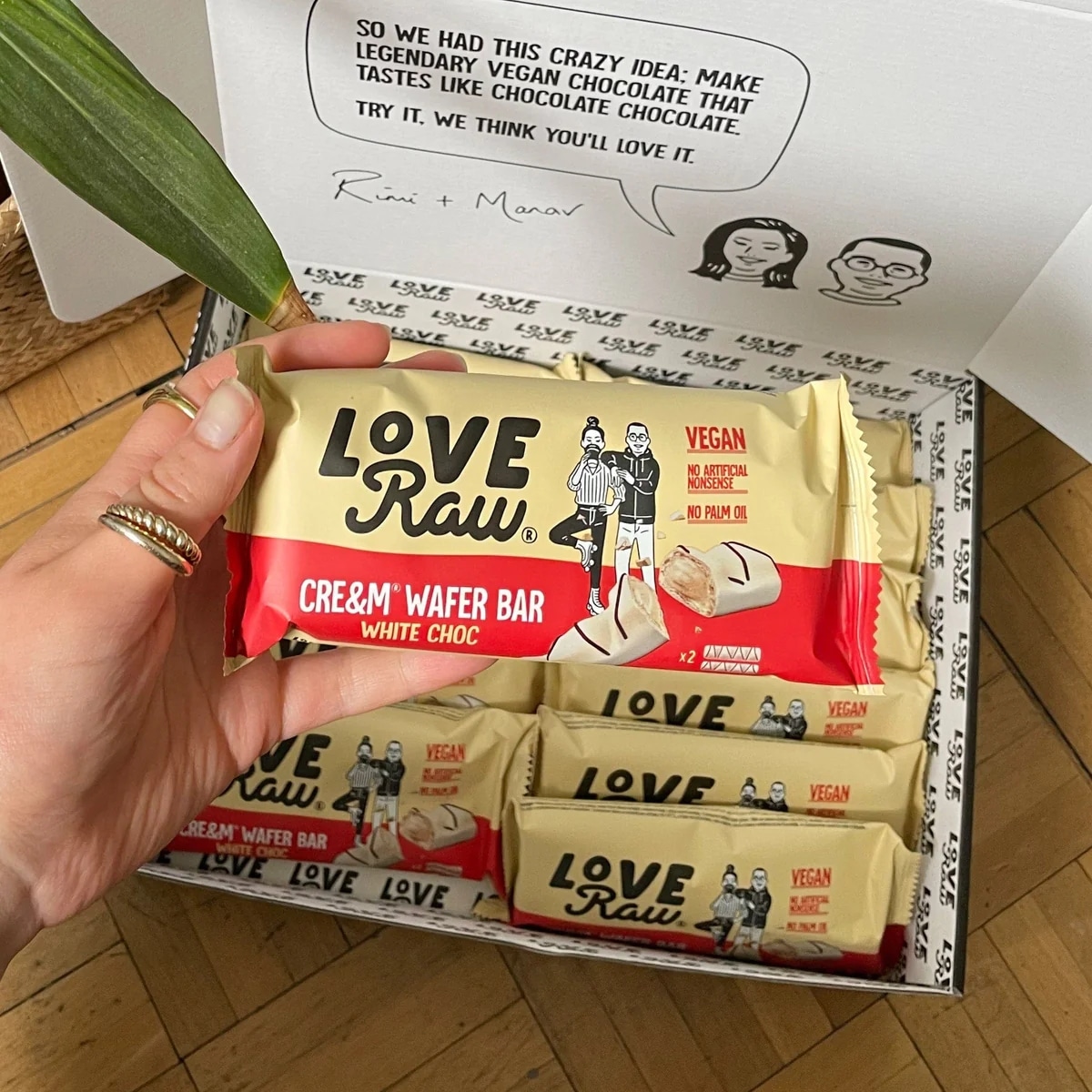 LoveRaw
10 LoveRaw
LoveRaw has come a long way since its humble beginnings in 2013 in a small kitchen in England. The brand's vegan chocolate formula has soared in popularity, and as well as vegan milk options, it makes a variety of white chocolates too. The White Choc & Salted Caramel Cream Wafer Bars are not to be missed.
Check it out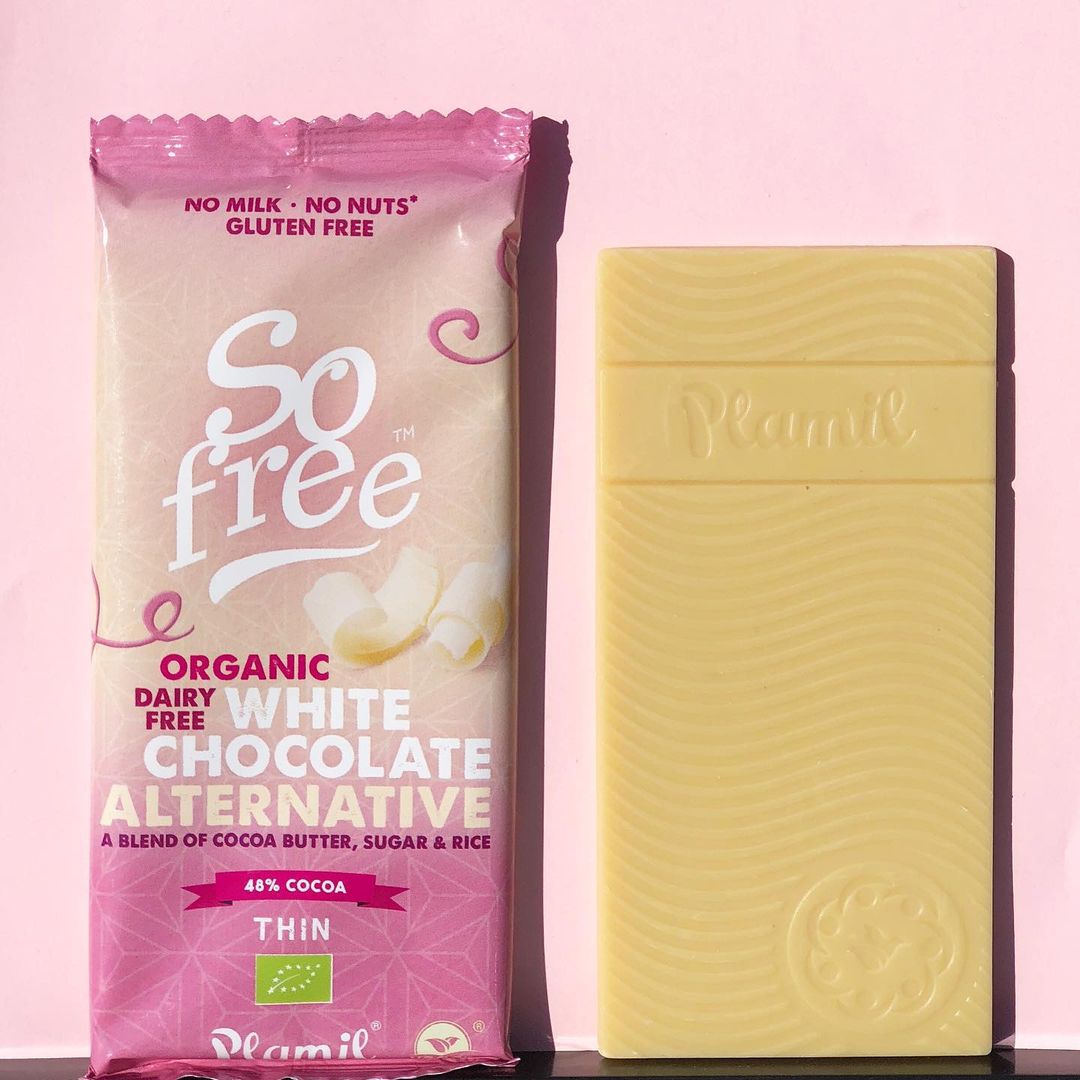 Plamil/Instagram
11 Plamil
Whether you like caramel, espresso, mint, or orange, Plamil has a vegan chocolate flavor for you. And of course, it also has a delicious white chocolate option, in the form of Vegan White Vanilla.
Check it out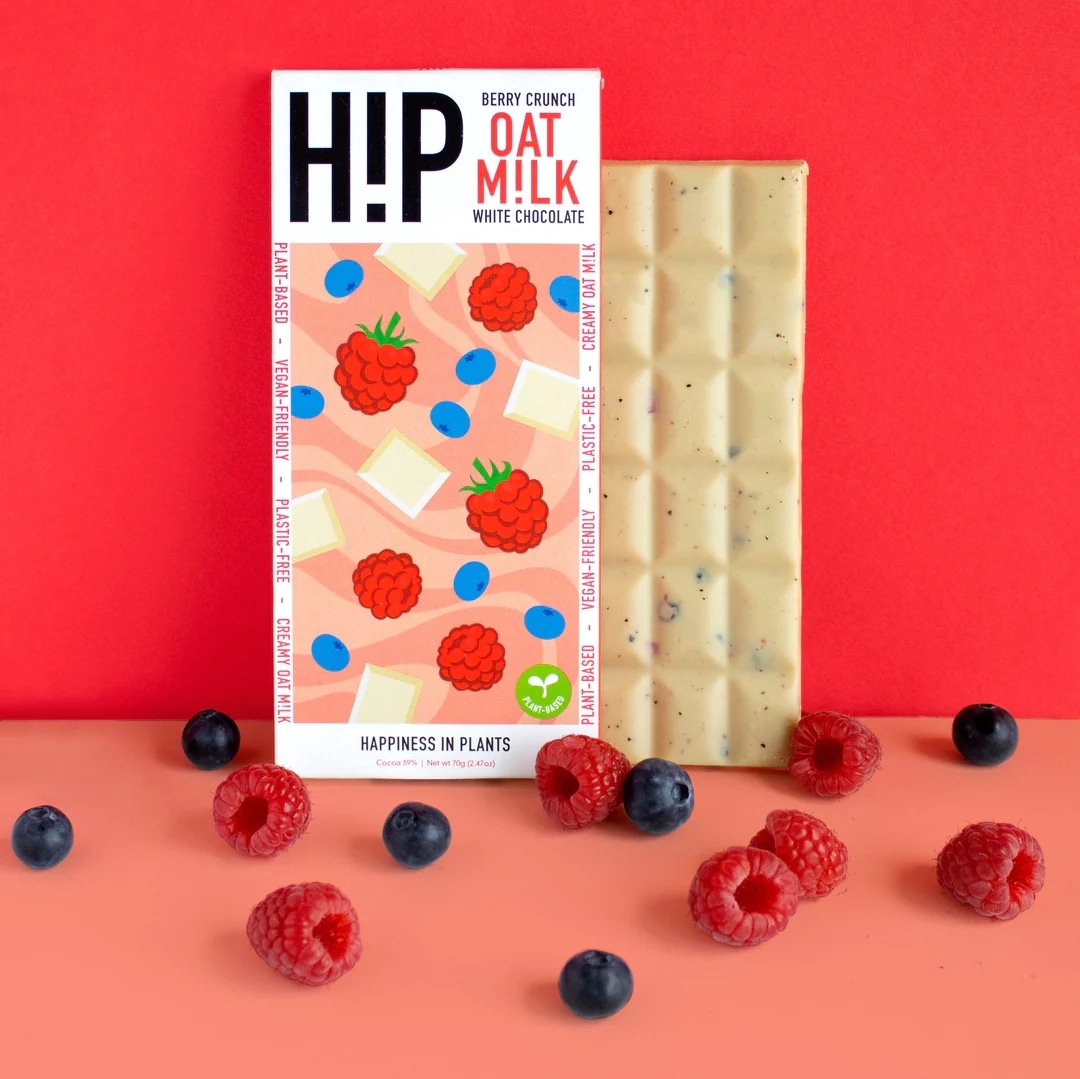 Hip
12 Hip
Hip Chocolate might be new on the scene, but its options are arguably already some of the most delicious on the market. Plus, they're all made using ethically, fairly sourced cocoa beans. Made with oat milk, its White Berry Crunch is indulgent and perfectly creamy.
Check it out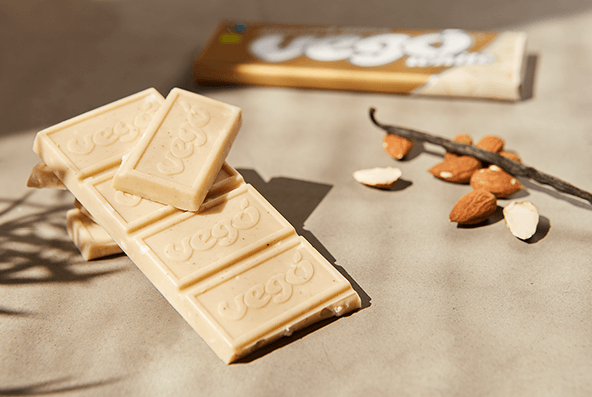 Vego
13 Vego
Vego is arguably best known for its vegan milk hazelnut chocolate bars, but that's not the only tasty chocolate it makes. Try its Almond Bliss bars, which are made with roasted almonds and creamy white chocolate.
Check it out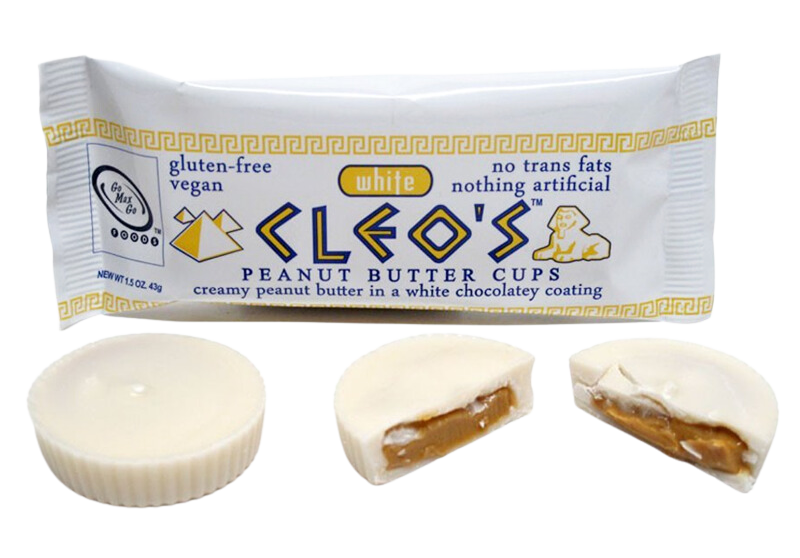 Go Max Go
14 Go Max Go
In true vegan style, Go Max Go was named after a puppy called, you guessed it, Max. The idea behind the company is to give everyone the nostalgic taste of the chocolate they grew up with, just without the dairy part. Its Cleo's White Peanut Butter Cups are smooth, creamy, indulgent, and delicious.
Check it out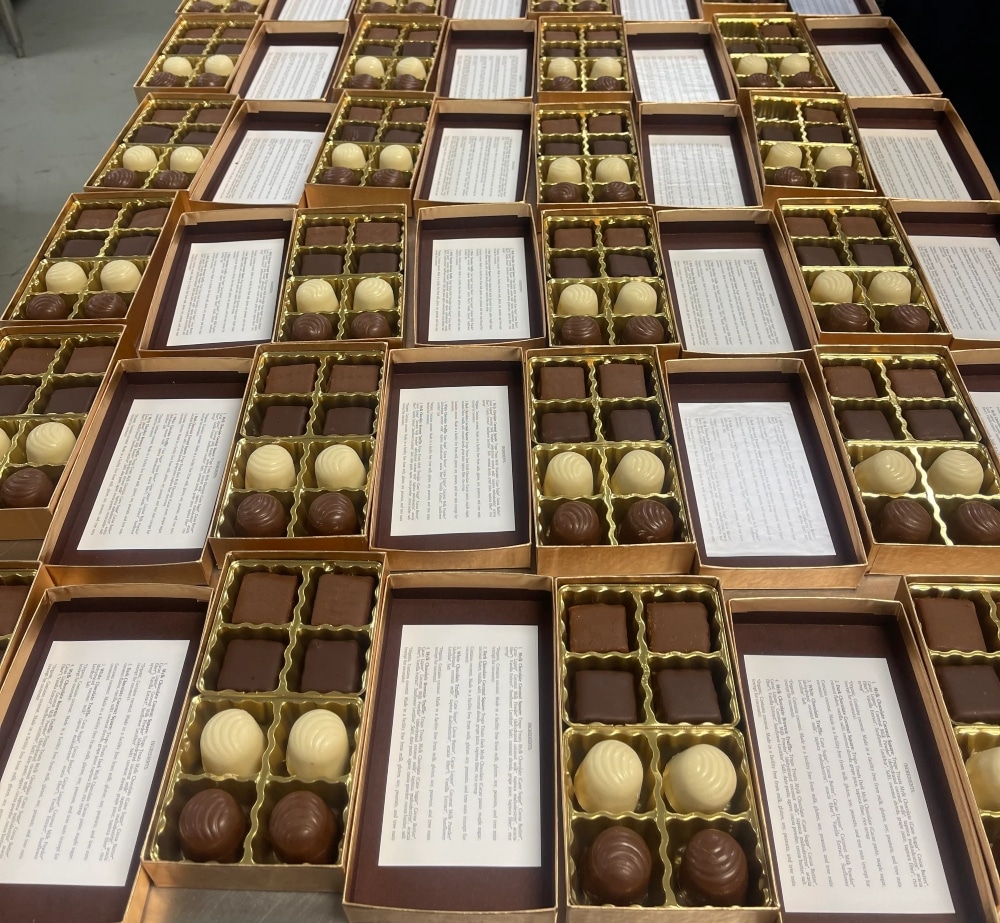 Trupo Treats
15 Trupo Treats
Trupo Treats doesn't have any bars of white chocolate, but that's alright, because its Vegan Truffle Box is filled with delicious Solid White Chocolate Truffles instead. And when you need a break from the white, the box also features Mylk Chocolate Truffles filled with coconut and brownie.
Check it out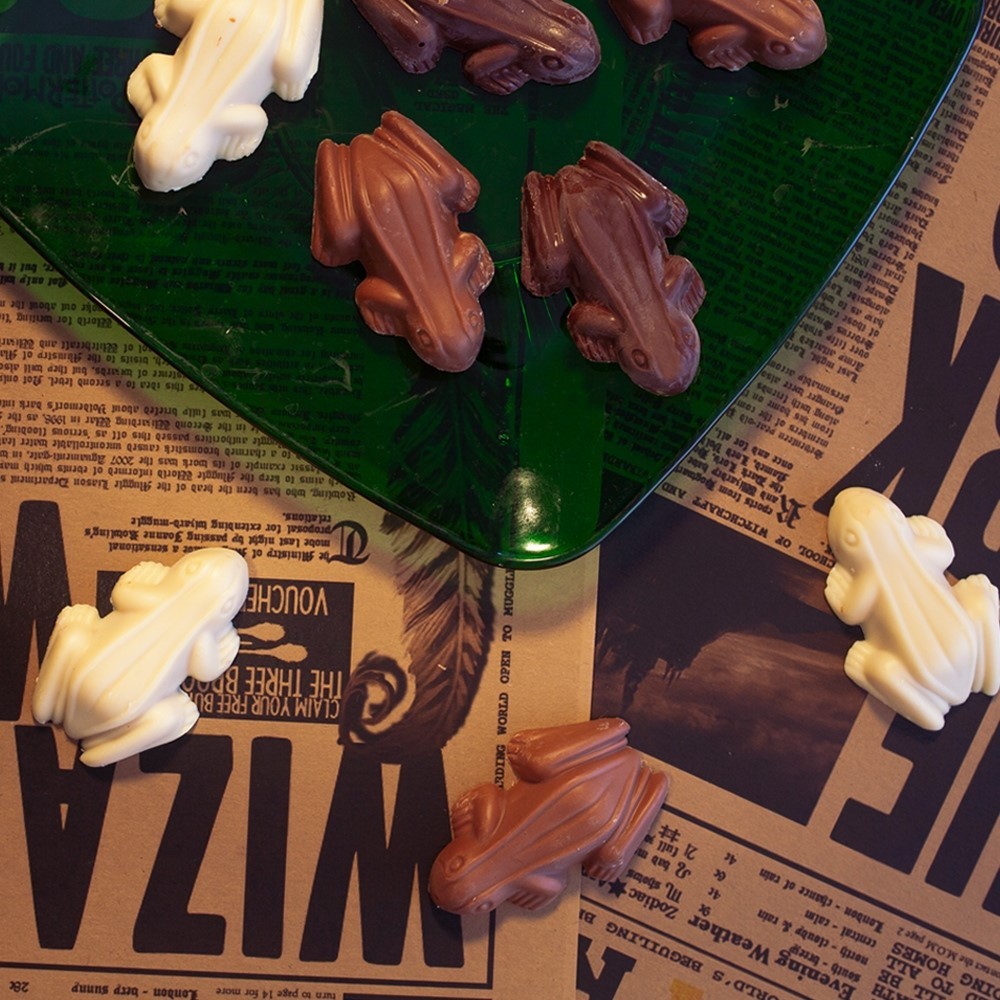 Sjaak's/Instagram
16 Sjaak's
Family-owned chocolate brand Sjaaks makes all of its vegan chocolates by hand, so they're the perfect gift for special occasions. There are multiple white chocolate options, including Peanut Toffee and Espresso Crunch bars. For the little ones in your life (or even the adults, we're not judging), there are also Vegan Chocolate Frogs and Bunny Pops.
Check it out
For more on vegan chocolate, read:
Here at VegNews, we live and breathe the vegan lifestyle, and only recommend products we feel make our lives amazing. Occasionally, articles may include shopping links where we might earn a small commission. In no way does this effect the editorial integrity of VegNews.