When news broke that iconic Manhattan institution Candle 79 was closing its doors for business this New Year's Eve, I was certainly not the only long-time vegan to spill my oat latte and cry off my Kat Von D mascara. Since 2003, this upscale Upper East Side eatery has been an anchor for vegans and non-vegans alike—attracting a diverse and hungry global fan base whose trips to the Big Apple were not complete without a stop at Candle 79 for some piping hot polenta fries and infamous seitan piccata. The news of its closing is not only collectively breaking our big vegan heart, but it's also totally infuriating; this beloved restaurant is just the latest victim of big-investor greed, an affliction that has swallowed countless businesses, especially in giant metropolises such as New York. But, Candle 79? That was supposed to be there forever, opening its doors to first-daters, business partners, wide-eyed tourists, dark glasses-clad celebs, and the ongoing cacophony of devoted regulars—the sneaker-wearing city-dwellers who frequent this special spot, requesting the same place at the bar like it was an extension of their living room. For many of us, it was.
Back when I interviewed owners Joy Pierson and Bart Potenza, I was chuffed to learn that not only did they start Candle Café East (79's sister restaurant and the first of the chain) after the couple won the lottery, but years later, they won it again—this time bringing in just enough money to install a desperately needed new air-conditioning system to Candle 79, without which the restaurant would have had to close way back then. This surreal stroke of luck resulted in the business thriving so much that they soon opened a third Candle sister—Candle Café West, this time on the Upper West Side, which quietly shut its doors earlier this year due to unresolved safety issues with the building (at first temporarily and then, apparently, for good). For old-school vegans, this rapid disappearance of two of the three Candles—most primarily, community hub 79—has created a slow-roll of shock and bewilderment as the word has spread that the flame is burning out.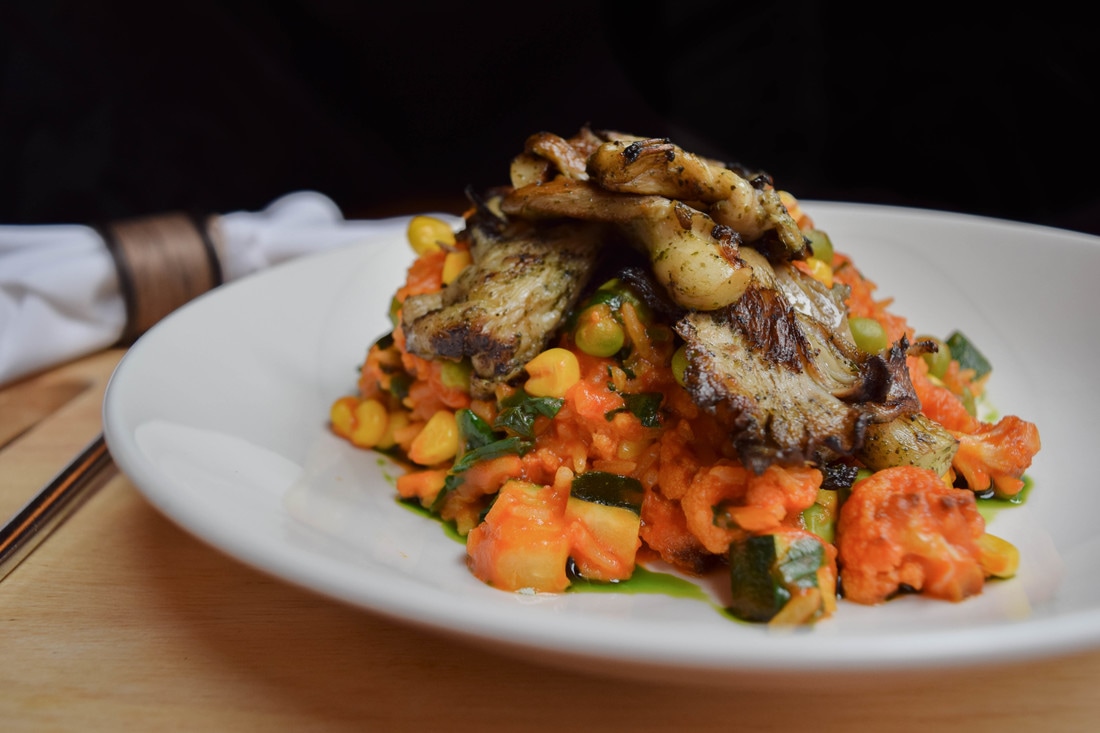 Candle in the wind
When I posted the news to my Facebook page, the first comment was someone pointing out the dozens of new vegan restaurants popping up in Manhattan and encouraging me to look on the bright side. And of course that's true; from the West Village expansion of Canadian chain Copper Branch to the multiple locations of much-buzzed-about Jajaja (good luck getting a table), the city that never sleeps might as well also be dubbed the city that never stops offering vegan food, because it's truly everywhere. One could certainly get behind the "out with the old, in with the new" mentality and tip our wool-free hats to Candle as they blow out the flame and get the hell out of Dodge. But this goes deeper than that.
As a longtime New Yorker-turned Angeleno, I pretty much can't travel a block in the city without stopping to remember what once was there. That Starbucks used to be an adorable barber shop (but what was it called again?). That boarded up building used to be vegan restaurant Soy & Sake, which had the best fresh spring rolls in town. The historic Ear Inn on Spring Street all the way by the river is now … oh wait, it's still The Ear. Thank God. The point is, all things shift (except the Ear), and due to the unrelenting sky-high rents in Manhattan—plus the onslaught of money-hungry developers—for those of us who came of age with these family-run establishments as our go-to spots, the fact that they are now no more can be a hard pill to swallow.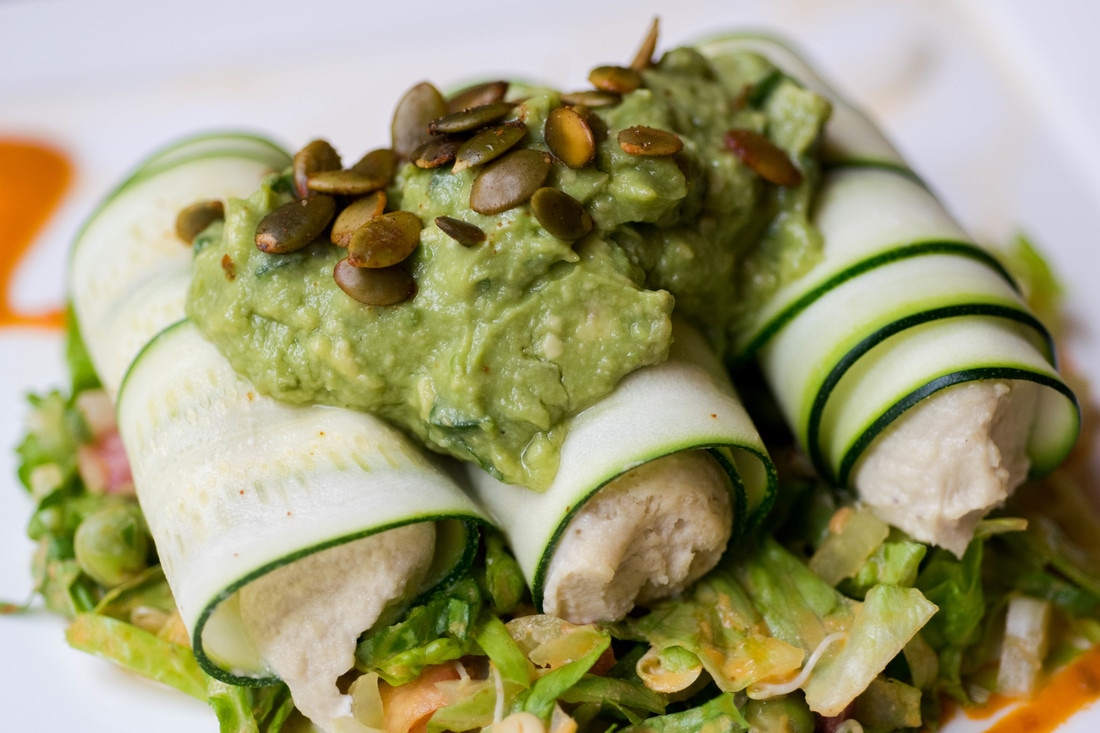 Would you light my candle?
On that same Facebook thread, countless people weighed in with their favorite memories at Candle 79, which officially closes its doors on December 31. People reminisced about first dates, wedding celebrations, marriage proposals. I was emailed tons of here-come-the-tears memories of vegans taking their meat-eating friends and family to Candle 79 to win them over to the plant side and invite even the most skeptical meat-and-potatoes lover in their lives to enjoy the menu's notorious seitan chimichurris, spaghetti and wheat balls, and raw lasagna. Meat eating's got nothing on Candle.
A night out to Candle 79 was fun and energizing. It was the fancy date night where you wore that nice sweater you were holding onto for something special. It was a scene, a laugh, a good time. You'd spend hours there before braving the blistering cold or stubborn heat of this ever-changing city and then hop on the crosstown bus or get on the nearby 6 train—or you'd walk off your double-chocolate cake with a lazy stroll in Central Park, where you'd scoff at the horribly oppressive horse-drawn carriages and thank your lucky stars that vegan restaurants such as Candle 79 were changing things for good.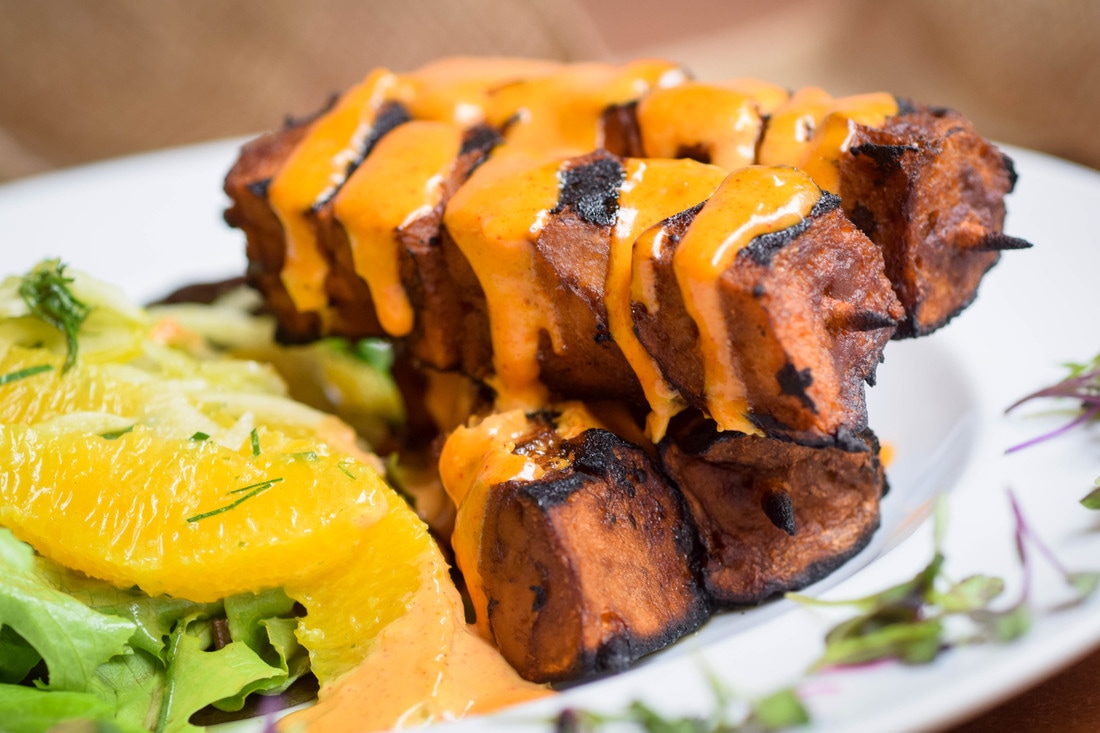 Fire up the grill
As for me, the closing of Candle 79 is the end of an era I didn't ask for nor anticipated. I went vegan around the same time Candle 79 opened its doors, and in those early days when my fellow animal-rights activists took me under their wings, it was Candle where we met for a meaningful meal and a check-in. Nowadays, I live clear across the country in West Hollywood (where it was just announced that nearby vegan mainstay Flore is closing for similar capitalistic reasons). I also just turned 40, so being 24 (the year I went vegan) feels like it happened in some movie I once saw—which it kind of did, and in fact, that movie was shot at Candle 79. A young, brand-new vegan me made an appearance in the documentary Vegucated by Marisa Miller Wolfson which was shot in an upstairs corner booth at Candle 79, where I ignored cameras as they captured me and fellow young activist Moni Woweries offering advice to Tesla Carrasquillo on how to stay vegan (spoiler alert: she did).
It was that very booth that became my regular spot. I'd scooch in and smile big at the person across from me, both of us excited to catch up—with the best vegan food in this town spread out in front of us like the world was suddenly on our side. In those early days when I first started frequenting Candle 79, it was with the company of my first vegan mentor, Mary Max, who would call me "Jazz" like it had multiple syllables, and find great joy in ordering half the menu for me to sample. I had been vegan for 10 minutes when Mary arranged for me to fly down to PETA's headquarters to do some volunteer work—an experience which pretty much sealed the deal that I'd devote my life to this cause (this was no surprise to Mary, who cleverly manipulated the whole thing that way).
Later, I would sit in Candle for Saturday night dates with my then-longtime partner. We'd run into everyone we knew—groups of friends huddled into their own booths enjoying various parts of their meals and telling us what we simply had to order; or peppered downstairs at the cozy bar trying to warm up with an espresso martini before heading back out into the world that was waiting for them. Candle 79 was a community hub, oftentimes the chosen meeting place for board meetings, second job interviews, or meet-up gatherings. I'm sure I've been to a hundred get-togethers there, and during those times, I became good friends with many people on the staff (Benay, Francesca, Joy, Bart), my extended family who became the backdrop for some of the most pivotal parts of my life.
And with the sweet memories come the sad ones, too. I'm not alone in feeling the knee-jerk joy and then quick sting of knowing that those I loved the most who are no longer with us held onto Candle like it was lighting their way, too: my much-beloved grandmother, who had gone vegetarian at 86 and enjoyed nothing more than being doted on and delivered an impeccable dinner; my sweet stepfather, who died two years ago—and always ordered whatever was chocolate; and my old friend Mary Max, who tragically passed away earlier this year, leaving a trail of activists like me who also credit their careers to her mentorship, and hold tight to their own many memories of sitting across from her at that same corner table upstairs. A group of us got together shortly after she died and swapped stories and shed tears—naturally, we met up at Candle 79.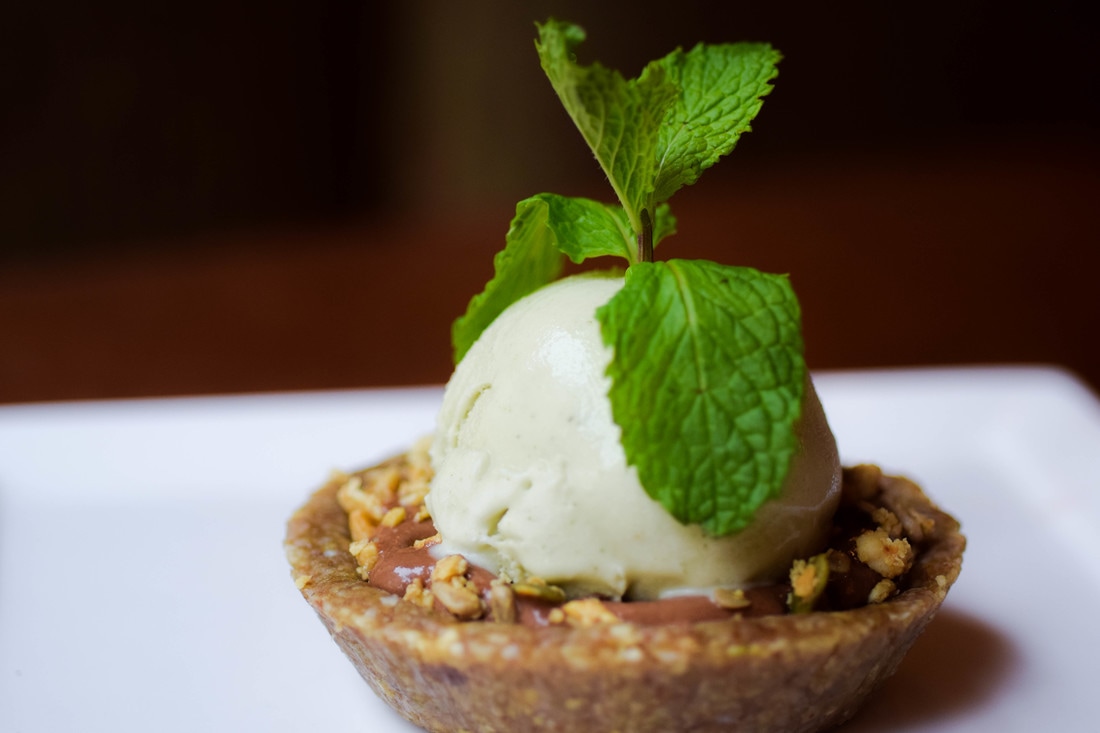 Eternal flame
This past weekend, I visited Candle 79 for the final time, arranging business in New York really so that I could sit in my booth one last time, order the iconic seitan piccata that is pretty much an entire character in my memoir, and share with my fellow New Yorkers in the sadness of what is almost just a memory of a time when one darling restaurant became our safe space and its players our kin. During my final visit to Candle 79, I ran into five or six old friends—regularly interrupting my appetizers to give long hugs, short updates, and then finally, to share a furrowed brow and a head shake. How could Candle 79 be closing?
It fed us as only family could. It changed us as only community will. And it warmed us as only a candle does.
My dining mate—an old friend who flew out from Northern California just to eat there one final time—also invited along a friend of hers whom I had never before met. But my buddy was late, so her other guest and I found each other thanks to the busy hostess who showed me to my seat. This stranger and I shared a few minutes together, quickly discovering we had a lot in common—and over the next few hours we swapped appetizers and laughs, future hopes and Instagram handles. We also wound up splitting a taxi back to the Upper West Side, and just before it was time for me to hop out, I looked at my new friend and I told him how wonderful it was to meet him on this of all nights, in this way, at a place that had been so special to each of us over the years. Though we had only known one another for a few hours at that point, we had Candle in common, and we therefore shared an important through-line that I have no doubt will carry on well into the future.
This is the magic that always showed up at Candle 79. You saw old friends. You made new ones. You ate and drank and laughed and cried and, just like in '80s sitcom Cheers, you "forgot about life for a while."
We were there for all of it, amongst the forever flicker of Candle 79—a place that built and shaped an entire community, and a light that will never dim.

Senior Online Features Editor Jasmin Singer is the author of the memoir Always Too Much and Never Enough and the co-host of the Our Hen House podcast.