It's difficult not to argue that Los Angeles is one of the best cities in the country for vegan food (we should know). With over 100 vegan restaurants (and growing)—including everything from fine-dining at Plant Food + Wine in Venice to food-truck-style eats at North Hollywood's Vegan Street Fair, and even an all-vegan grocery store in East Hollywood—a satisfying option is always just around the corner. But with the opening of Canadian vegan transplant Fresh, the already ample plant-based restaurants in West Hollywood just got one-upped. Vegan pioneer and restaurateur of the north Ruth Tal recently teamed up with local powerhouse and former Top Chef Canada judge Shereen Arazm to introduce Tal's boutique restaurant empire known for its craveable, plant-powered cuisine and chic, modern interiors.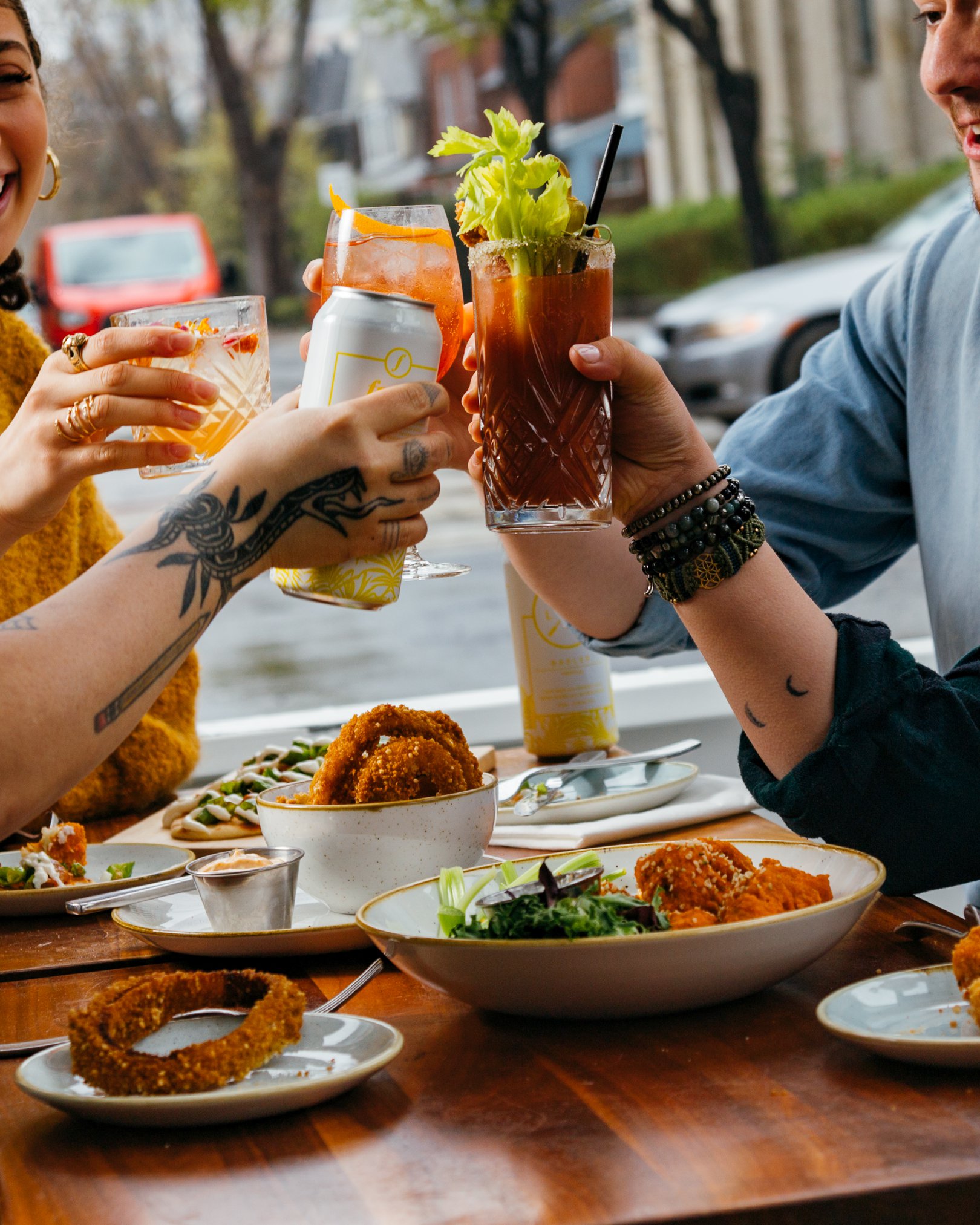 Tal first debuted her plant-powered company as a humble travelling juice bar in Toronto back in 1999 (then called Fresh for Life), long before "clean eating" and veganism were cool. Soon after, Fresh for Life expanded to whole meals and dine-in eating and shortened its name to, simply, Fresh. The brand now boasts five bestselling cookbooks, five popular locations in Toronto, and just last week opened its doors in LA—its first US location. All the while, Fresh has remained true to its roots, offering healthful-yet-comforting dishes with a focus on veggie-forward rice bowls, house-made grain burgers, botanical cocktails, and detoxifying cold-pressed juices. "I've been coming to the west coast since I was 18, when I worked in the kitchen at the Esalen Institute in Big Sur. It was a life-changing milestone experience for me," Tal told VegNews. "At 25, I went fully vegan and founded Fresh Restaurants in Toronto. It's been my dream ever since to come back and bring my plant-based brand to this city."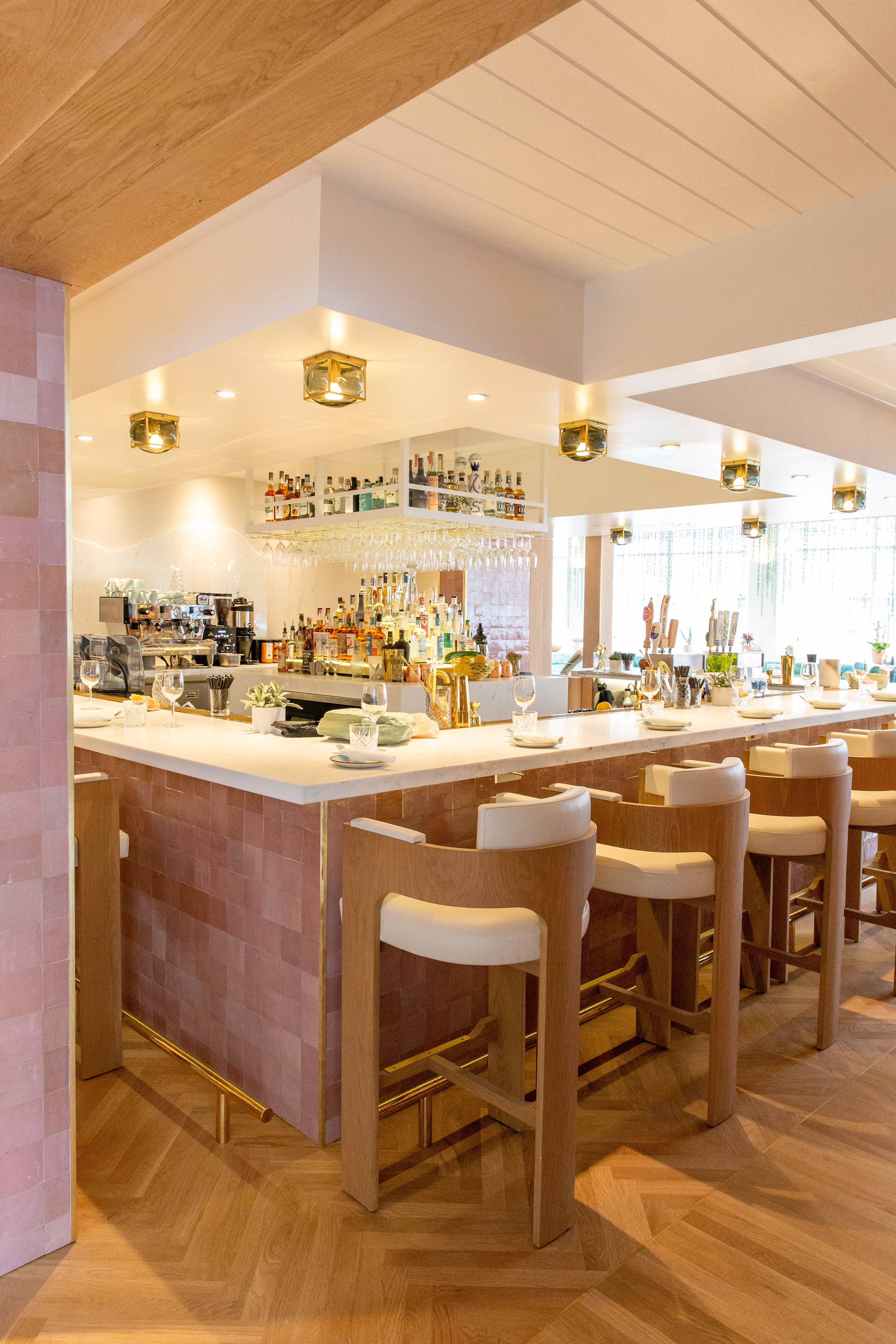 Fresh LA marks the sixth location of Tal's Fresh brand. The new, 5,000-square-foot space on West Hollywood's busy Sunset Boulevard stretch has been transformed into a dreamy, California-chic dining experience with curved jewel-toned velvet booths that contrast against shades of melon, blue, and creamy white, with brass inlay and natural oak accents throughout. The space also features two craft cocktail bars, a greenhouse-like atrium, a private event space on the second floor, and a lush balcony terrace with a view overlooking the city. The vibrant, botanical wall art brings the outside in with its naturally preserved ferns, moss, and lichen accented with rose quartz crystals. "We embrace every part of the plant kingdom, in what we serve and in the rooms we serve it in," Tal said. "From marble, wood, clay, and lots and lots of plants, we embrace the natural world in all of its forms. We don't call ourselves plant-powered for nothing!"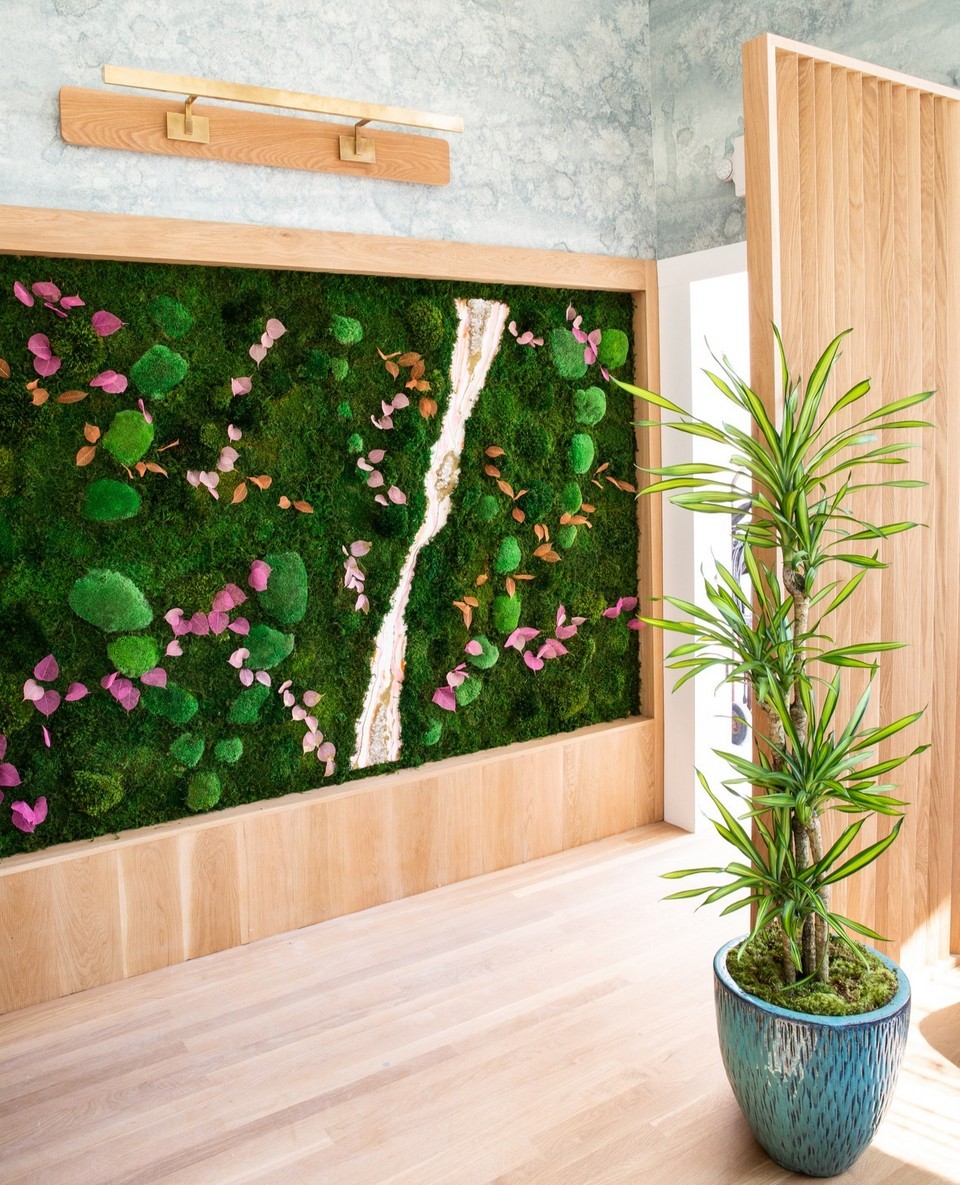 What's on the menu
Rooted in locally sourced and scratch-made menu items, Fresh LA features the same beloved cult-favorites the restaurant is known for in Toronto such as puffed-quinoa-coated onion rings; a BBQ burger (a favorite of Tal's) topped with garlic mayo, napa cabbage, banana chilies, and an onion ring (making it almost too big to fit into one's mouth); and crispy battered cauliflower bites coated in spicy buffalo sauce. Poutine, a Canadian classic, also made its way to the west coast with its saucy French fries covered in meaty mushroom gravy and carrot-and-potato-based cheese sauce.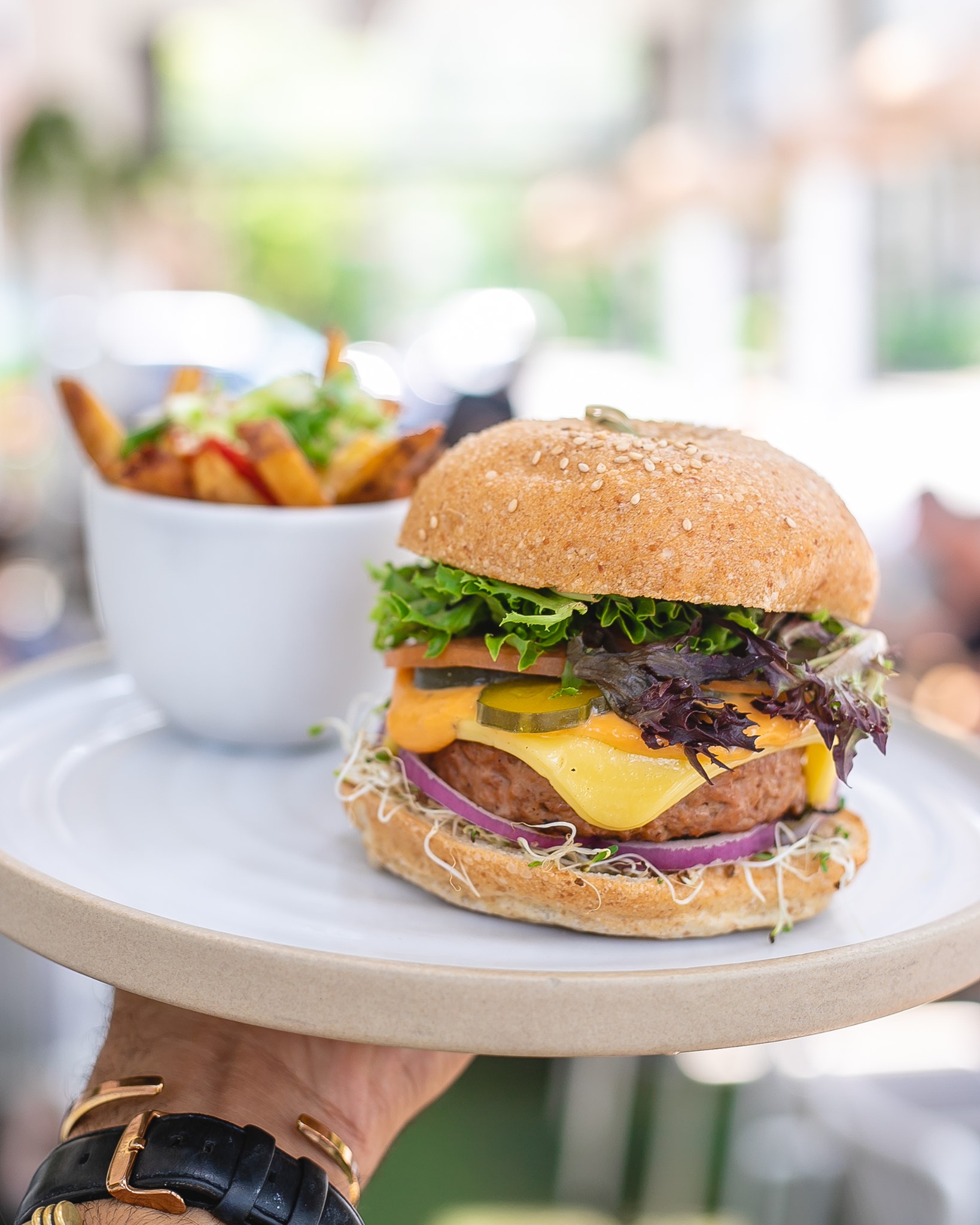 Fresh bowls are a big part of the menu, too. The Goddess brings together steamed baby bok choy, swiss chard, kale, and broccoli, house-made taberu rayu (japanese chili oil), ginger chili tempeh, pickled ginger, sunflower nori, and tahini sauce on brown basmati rice or soba noodles for a bowl that builds with each bite. And the Protein Bowl offers nutrition-packed plants such as tofu steaks, tempeh bacon, and marinated black beans topped with toasted mixed nuts, shredded lettuce, red pepper, tomatoes, scallions, and bold lemon dressing for an extra zing. Even the salads are meal-worthy: think big, veg-heavy dishes such as the Cobb with mixed greens beautifully layered with tempeh bacon, crispy vegan chicken, avocado, marinated farro, vegan feta, tomato, and red onion. Or the Tangled Thai, a literal tangle of spiralized carrots and yellow beets with crunchy red pepper, red cabbage, jicama, napa cabbage, and cucumber, topped with peanut lime dressing and Fresh's signature salad topper featuring puffed quinoa, goji berries, and pistachios.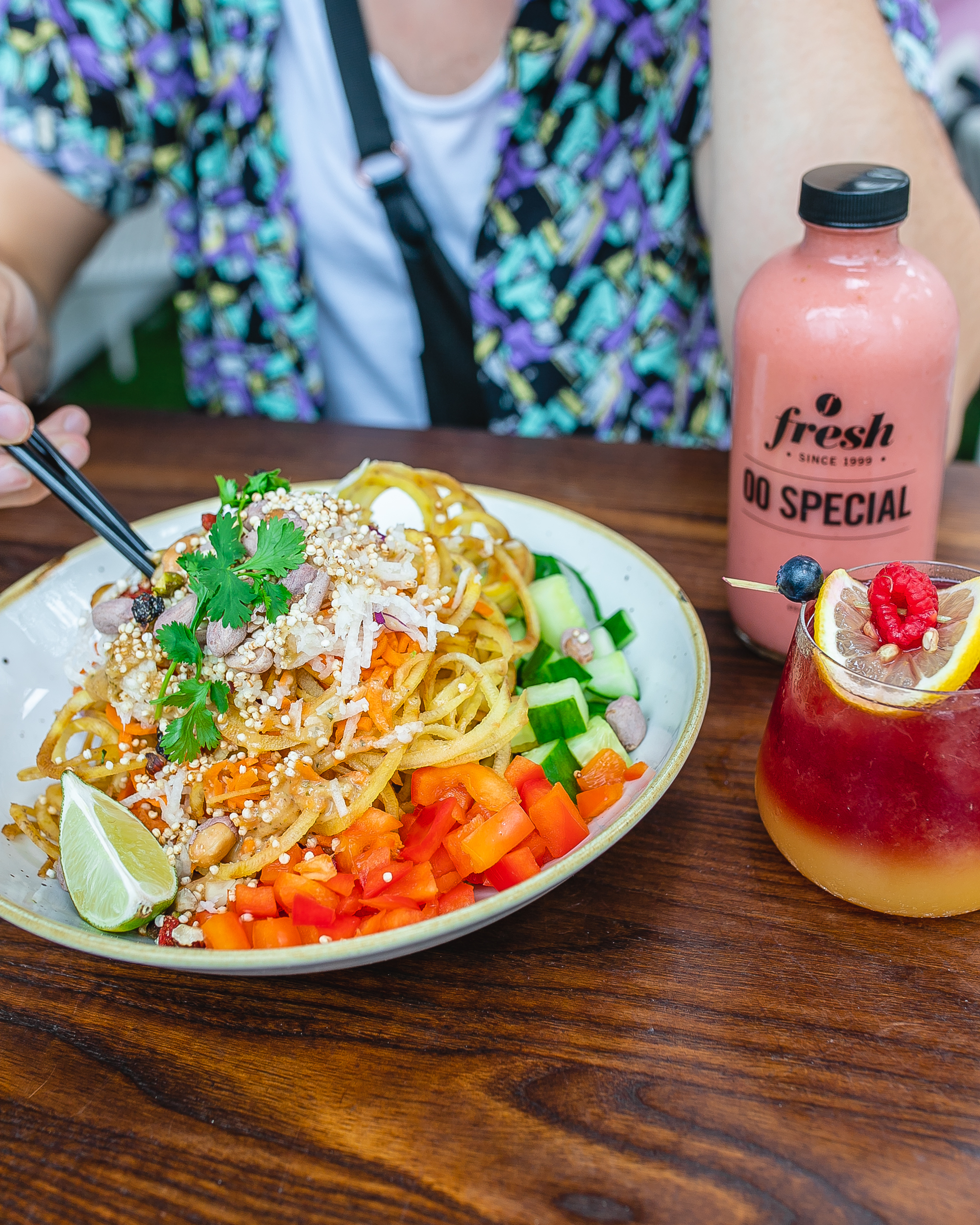 For brunch, dig into comforting midday meals such as Tex Mex tofu scramble with crispy corn tortillas, brown rice, and black beans; fluffy whole-grain pancakes in flavors such as banana nut and blueberry almond; and classic waffles served with vegan butter and maple syrup. Looking for something lighter? Order a bowl of fresh berries and cashew cream topped with roasted cashews and maple syrup.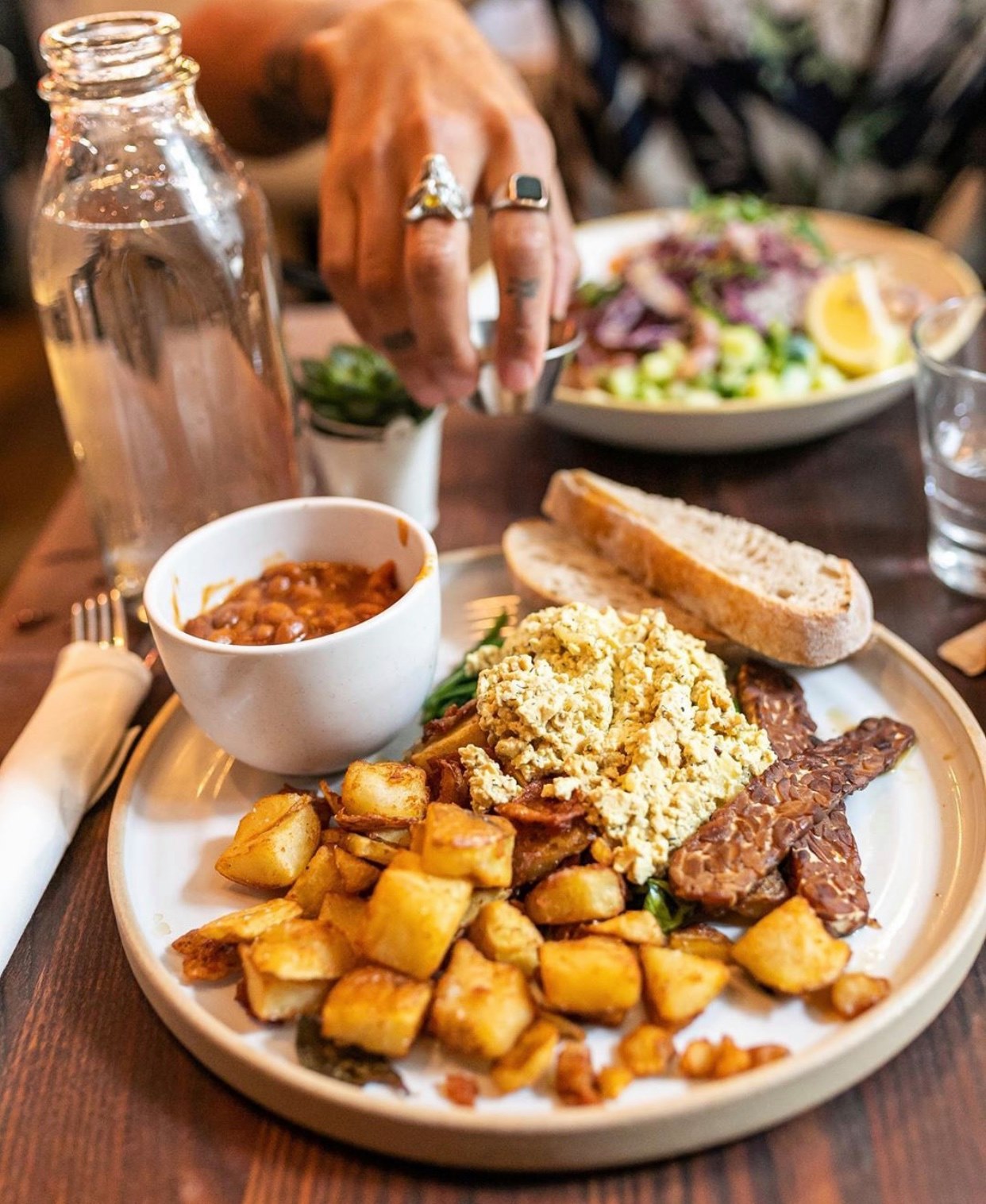 On the beverage side, along with its signature juice bar, Fresh LA's killer cocktail program features cold-pressed margaritas, botanical gins, and kombucha prosecco spritzers, along with a few zero-proof libations, immunity elixirs, and caffeine-free botanical lattes.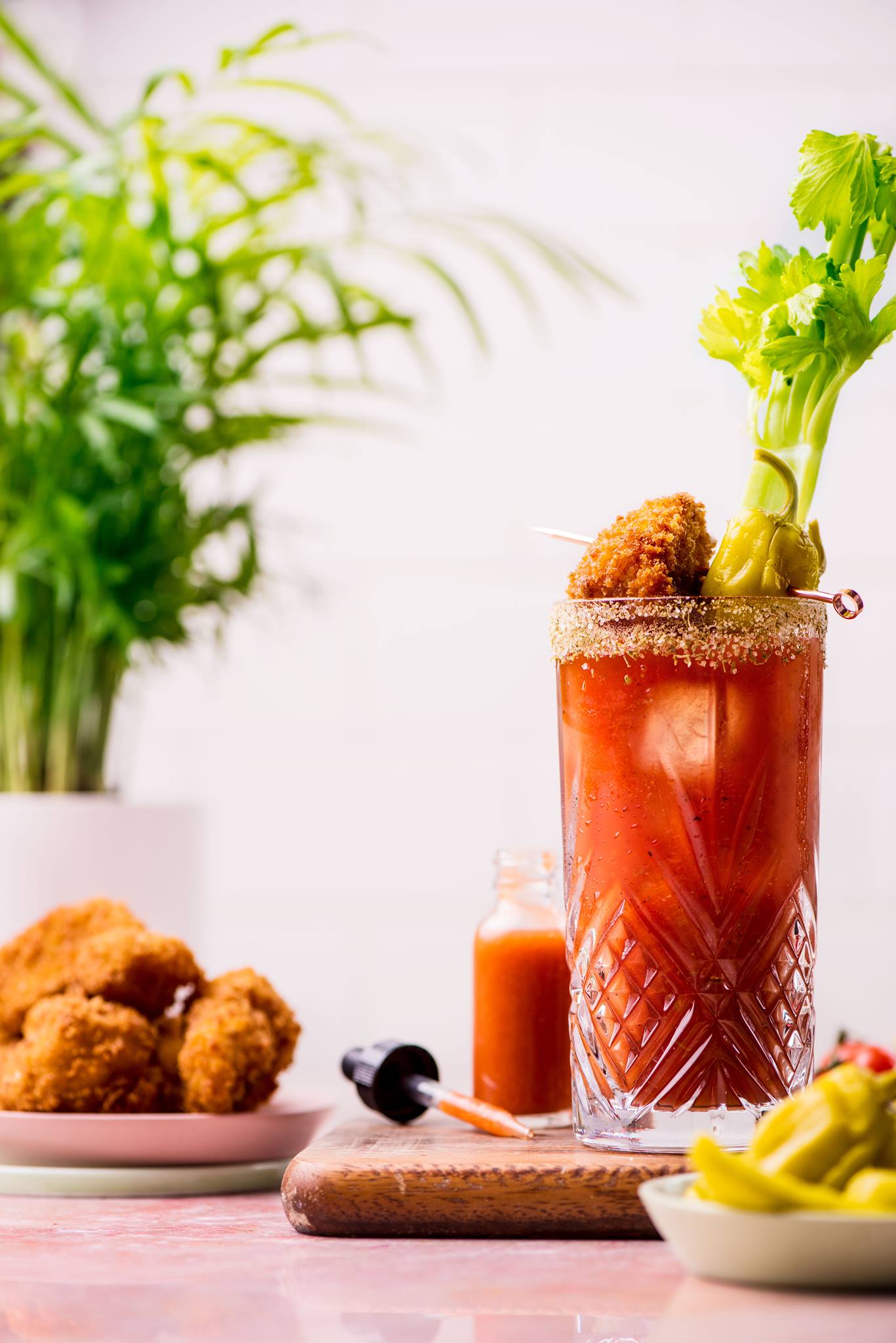 For those seeking an Instagram-worthy dining experience that offers energizing and undeniably delicious dishes, Fresh LA is your place.


Nicole Axworthy is the News Editor of VegNews and author of DIY Vegan who has been a regular of Fresh in Toronto for the last 15 years and has serious FOMO with this new, super luxe location.