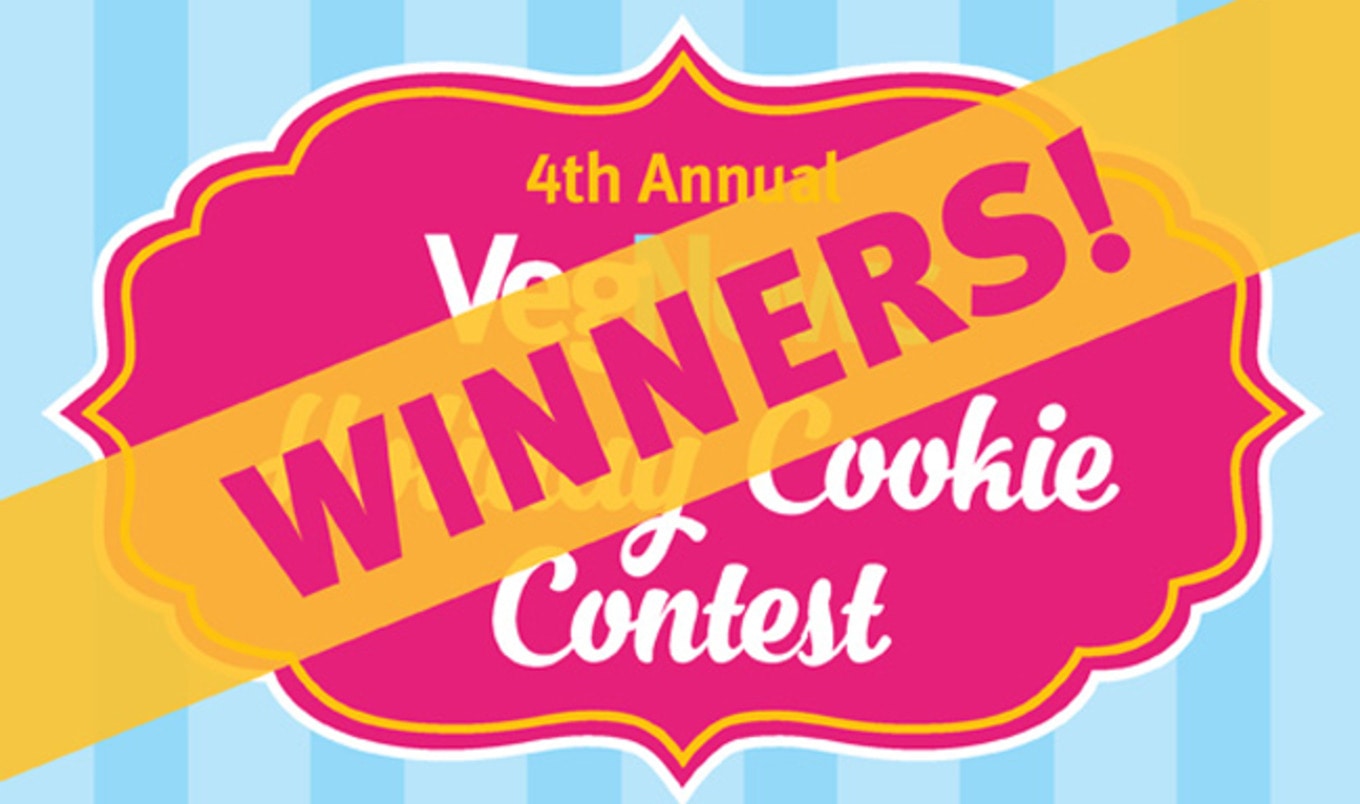 After countless entries, 10 finalists, and delicious cookie sampling, we present this year's Holiday Cookie Contest winners.
December 20, 2017
---
When we announced the fourth annual VegNews Holiday Cookie Contest, we couldn't wait to see what our creative readers would whip up. After receiving an amazing response from VN followers and a slew of mouthwatering cookie entries, we had the tough task of narrowing the entries to 10 finalists that we would sample. And after a rigorous day of cookie judging (and sugar comas), we give you the esteemed winners. Congratulations to all, and happy baking!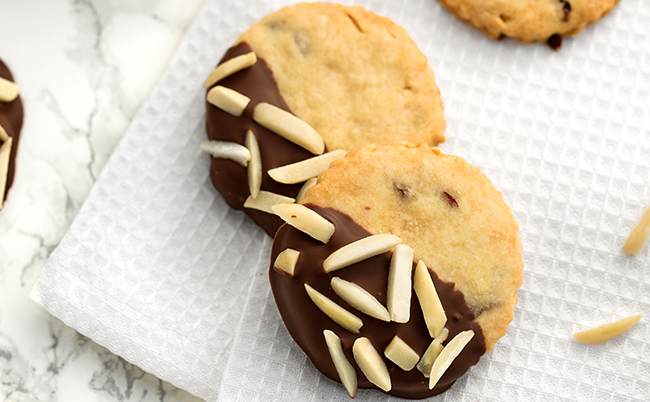 First Place:
Chocolate-Dipped Almond Cranberry Shortbread Cookies
by Rosie Scott-Benson
These cranberry-studded shortbread cookies are dipped in a dark chocolate coating and sprinkled with toasted, slivered almonds.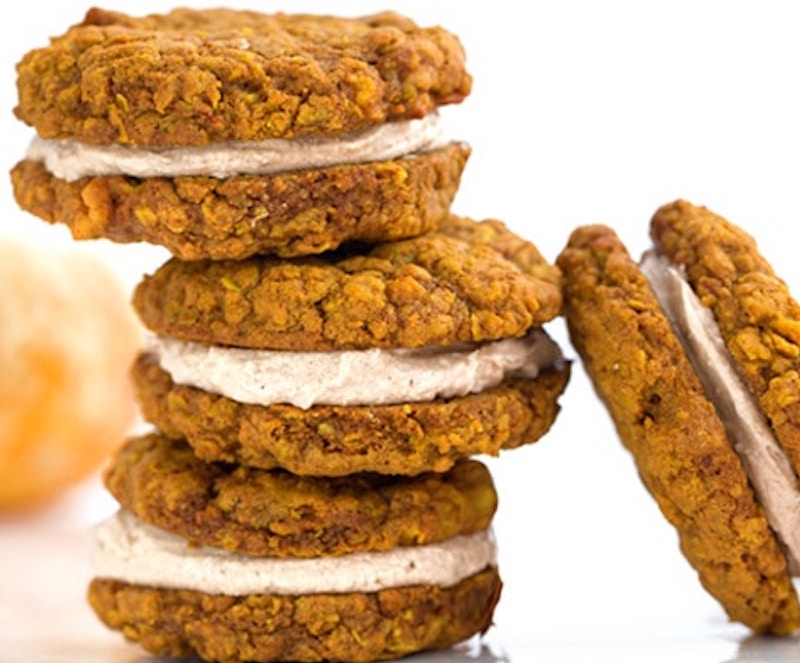 Second Place:
Gluten-Free Pumpkin Spice Oatmeal Cream Pies
by Mary-Kate Lynch
One bite of these pumpkin oatmeal cream pies, and you'll be in cookie heaven. And a pumpkin spice frosting filling seals the deal on these sandwich cookies.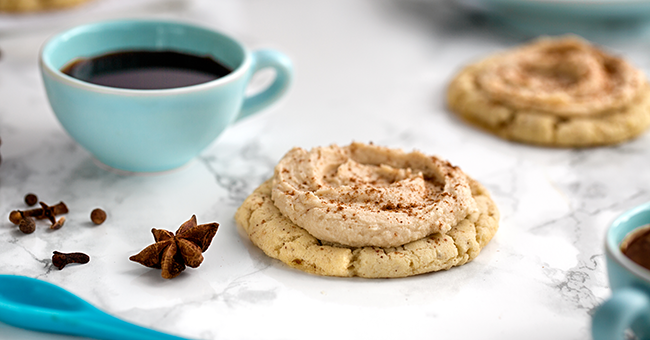 Third Place:
Dirty Chai Sugar Cookies
by Amy McDonough
An espresso-infused frosting tops these delicate, chewy chai-spiced sugar cookies.
For more vegan holiday cookies, read: