For a nut-free vegan, navigating the booming world of plant-based cheese can be frustrating. Everything seems to contain cashews. Whether you have a nut allergy or you just find cashews too expensive, it would be really nice to find some amazing vegan recipes that don't rely on cashews for creaminess. These recipes actually do exist—and they stand up to the almighty cashew; you just have to know where to look.
What is vegan cheese?
Vegan cheese, unlike its traditional dairy-based counterpart, omits all animal products. Given that conventional cheese is made by curdling milk, making vegan cheese calls for a little creativity.
Most vegan cheese brands on the market today rely on a blend of nuts (typically cashews), oils, cultures, and spices. And while these options are sure to satisfy your cheesy cravings, for those with nut allergies, finding a suitable vegan cheese can often prove difficult.
If allergies or sensitivities are keeping you from enjoying a bowl of mac and cheese or a gooey grilled cheese, finding a nut-free vegan cheese recipe may be the way to go.
Nut-free vegan cheese recipes
From luxuriously creamy cheese sauce to shreddable cheddar for the perfect grilled cheese, these nut-free recipes are simple, reliable, and worthy of any cheese-lover's praise.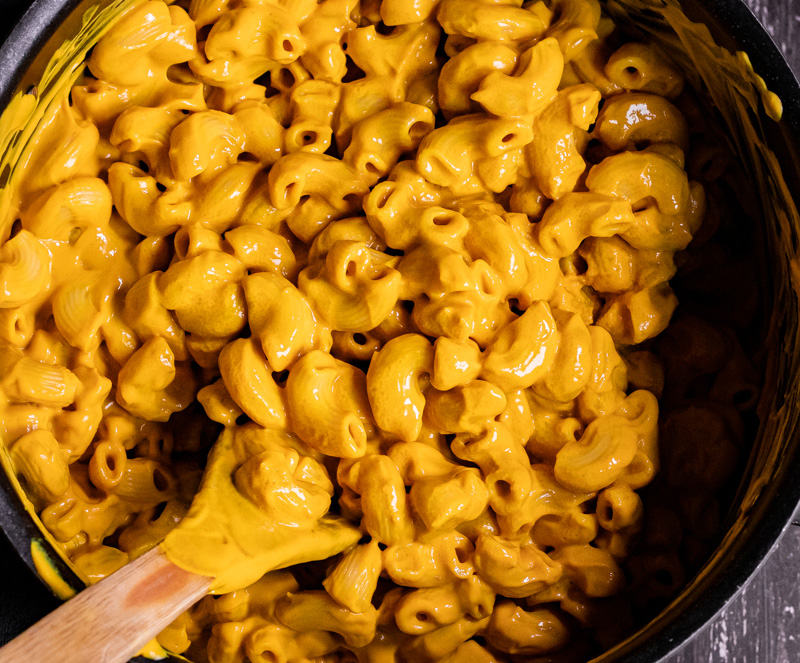 Zardyplants
1 Blend up tofu and spices for a versatile cheesy sauce
To make an easy vegan cheese sauce that you can pour over pasta, simply blend up a brick of soft tofu (the shelf-stable kind), a generous splash of non-dairy milk, and spices. Use a generous amount of nutritional yeast for a cheesy flavor and experiment with spices such as garlic powder, onion powder, smoked paprika, dried oregano, dried basil, and salt.
Always start with a small amount and taste as you go. The beauty of this sauce is that it is customizable! Try new flavor profiles such as sour (lemon, vinegar), spicy (chipotle peppers, cayenne pepper), or umami (miso paste, soy sauce). For a soy-free option, use white beans, seeds, or coconut milk instead of tofu to create a tasty sauce.
Get the recipe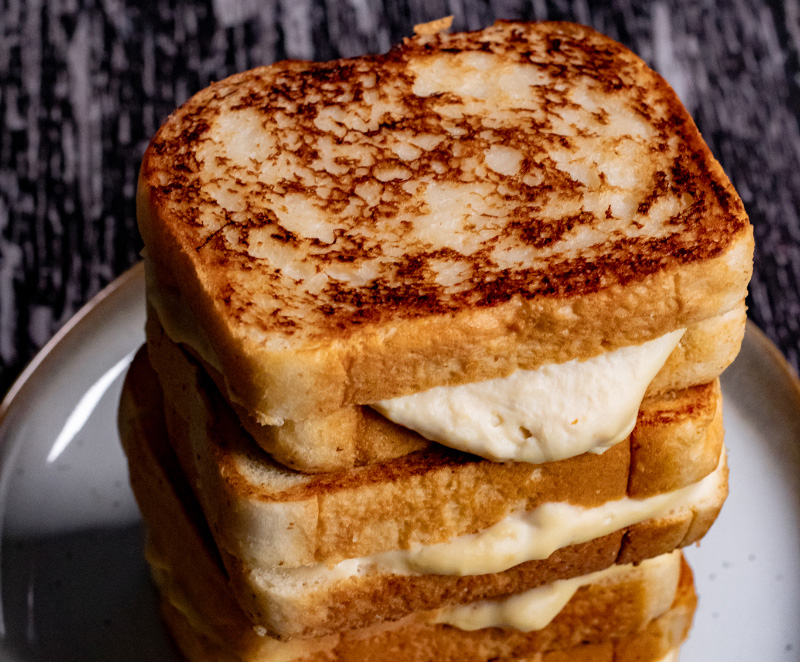 Zardyplants
2 Use tapioca starch to make a melty, stretchy sauce perfect for grilled cheese
Create a stretchy sauce with a magical substance known as tapioca starch. Also known as tapioca flour, this powdered cassava root enables you to develop a stretchy and melty texture meant for cheesy comforts such as pizza and grilled cheese. Start with a homemade version of vegan mozzarella. All you need is tofu (or the substitutes mentioned above), non-dairy milk, garlic, onion, lemon, salt, and tapioca starch and you're in the cheese-making business!
Get the recipe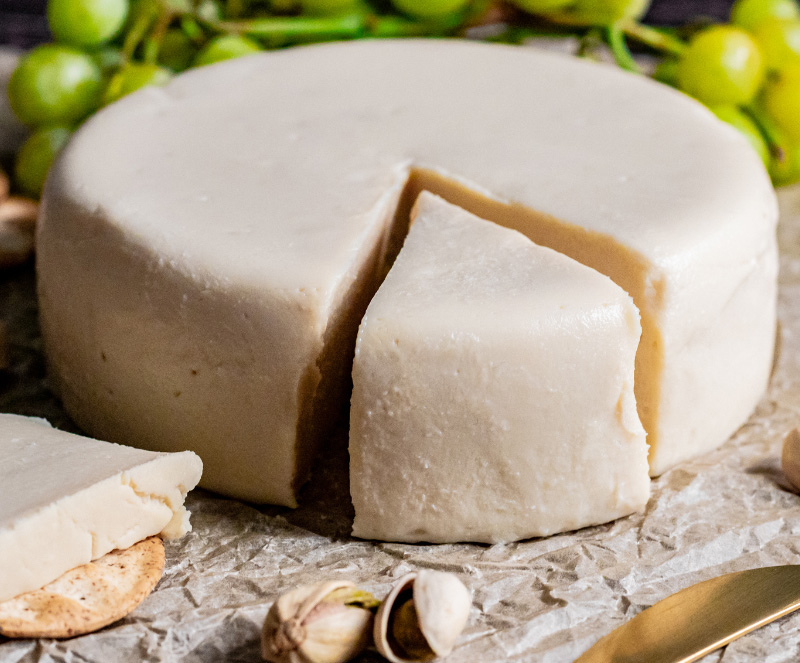 Zardyplants
3 Master soft cheeses with agar agar
Craving some camembert? Break out the agar agar (also known as agar powder). This seaweed-derived product is essential in creating that soft, spreadable texture of artisanal cheeses without using cashews. Budget a bit more time to make this style of cheese, as the agar agar requires a cooking and extended cooling process in order to activate and set. Begin your cheesemonger training with this luscious vegan brie recipe.
Get the recipe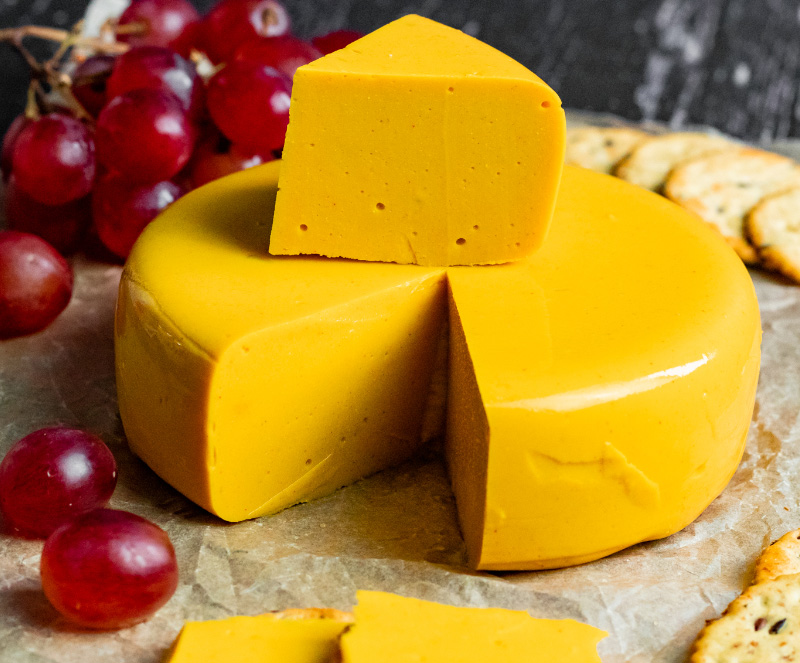 Zardyplants
4 Start shredding with kappa carrageenan
We're getting a little more advanced here. For a nut-free, vegan cheese that shreds, slices, and melts, reach for a pinch of kappa carrageenan. While the name might trigger some negative recollections sparked by market competitors, kappa carrageenan is safe to consume. It's a seaweed that got a bad reputation following a single study done on poligeenan—a degraded form of carrageenan used in barium contrast solutions for diagnostic tests like X-rays and CT scans. Worries put to rest, go ahead and try your hand at this melty vegan cheddar or crumbly plant-based feta.
Get the recipe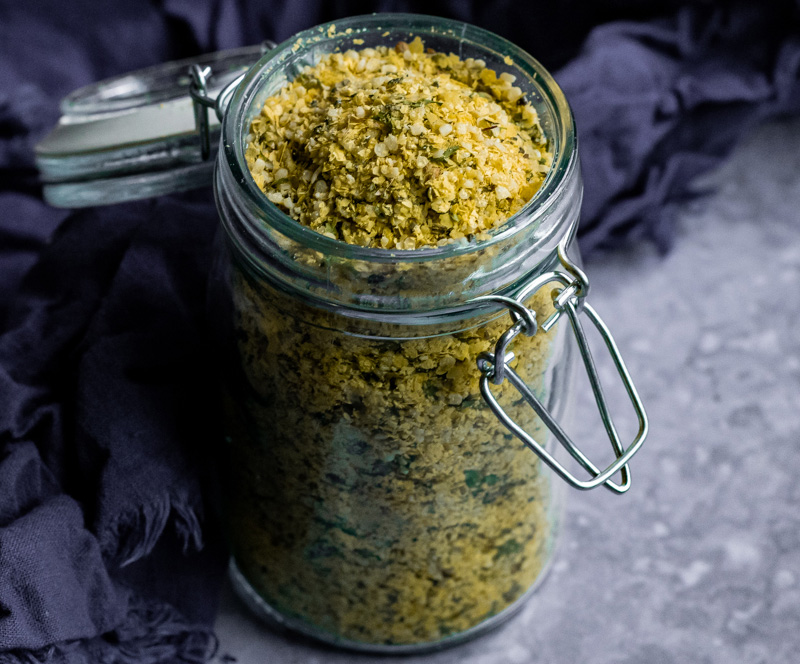 Zardyplants
5 Make tableside parmesan with hemp seeds
If you were one of those people who made mini-mountains of powdery parmesan on pizza and pasta, you're likely in desperate need of a nut-free, vegan equivalent. All you need is a bag of hemp seeds, nutritional yeast, and a few spices and you can make vegan magic dust (aka shakeable vegan parm).
Similar to the vegan cheese sauce, this blend is customizable depending on the spices you choose. Nutritional yeast and salt are essential, but after that, you can get creative and add garlic powder, onion powder, and dried herbs such as basil, oregano, and parsley. Soon, you'll be sprinkling this on pizza, pasta, popcorn, veggies, potatoes, salads, and pretty much everything you eat at home.
Get the recipe
For more vegan cheese, read: