Is a barbecue really a barbecue without the tangy, umami, sweet concoction that is barbecue sauce? In our humble opinion, every backyard, food-centric shindig needs barbecue sauce to add that extra oomph to whatever you're throwing on the grill. Thankfully, there are a whole lot of vegan barbecue sauces out there to choose from.
Barbecue is one of the South's most celebrated culinary traditions, but no two states slather sauce over smoked, grilled meat the same way. In some cases, the style of barbecue sauce is different, depending on where you are.
For example, the eastern half of North Carolina likes a vinegar-based sauce while the western part plates up with a tomato-based sauce. South Carolina, meanwhile, is known for a mustard-based sauce that's fittingly known as Carolina Gold.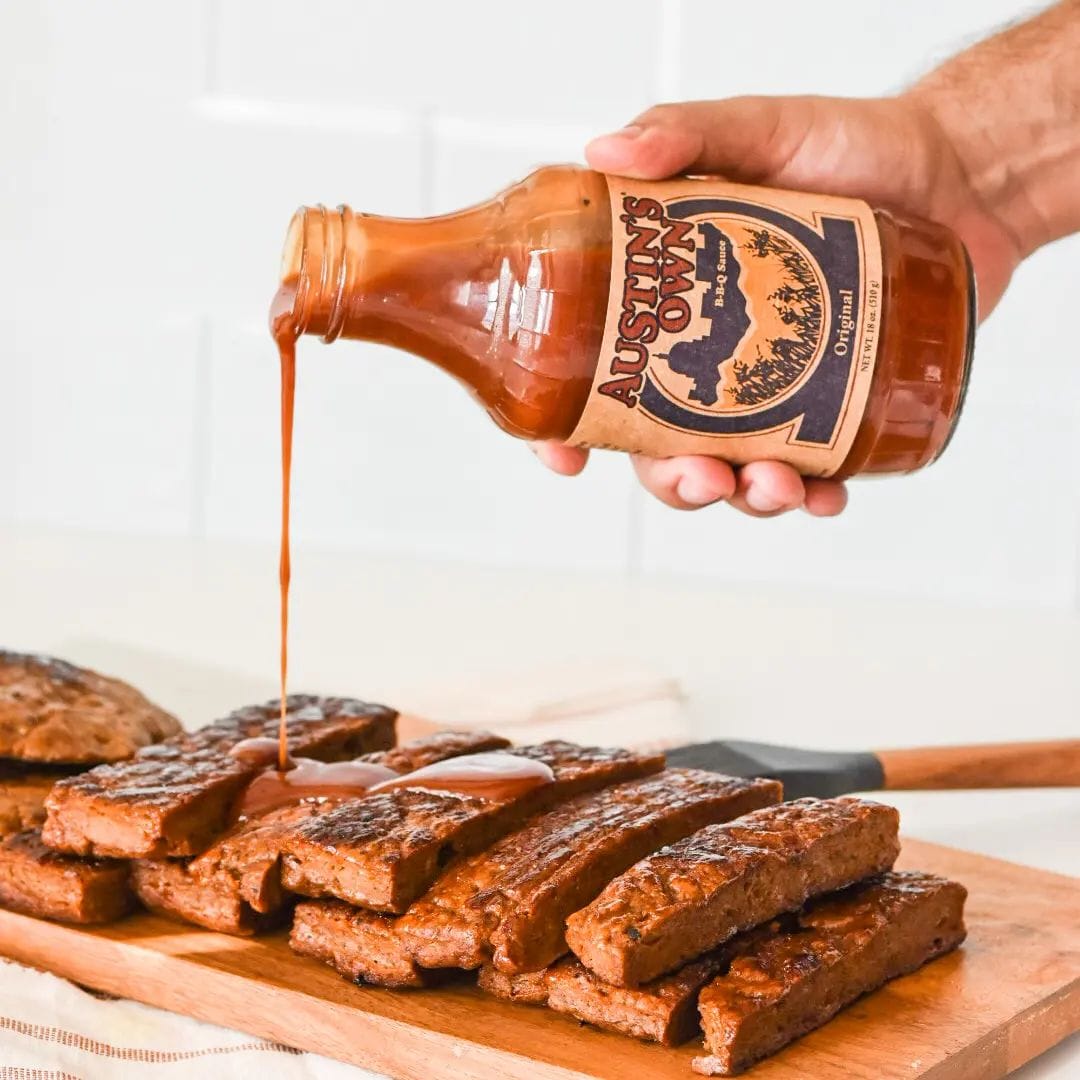 The Boneless Butcher
Texan pitmasters tend to use barbecue sauce as a marinade rather than as a topping for smoked meats. In Kansas City, smoking with hickory wood and using a sweet, sticky sauce is the way. And in Alabama, there's "white" barbecue sauce, made with mayonnaise, vinegar, lemon juice, and black pepper. These are only a few examples—barbecue styles are as unique and diverse as the states.
Regional barbecue styles aside, these days, grilling doesn't need to involve conventional meat at all. In fact, there are several vegan barbecue restaurants across the country that are worth traveling for. Today, we're going to focus on backyard barbecues and the sauces that make them great. But first, what makes a barbecue sauce not vegan?
What barbecue sauces are vegan?
Most barbecue sauces are vegan, whether or not it's clearly stated on the label. That being said, not all of the options on the market are free from animal ingredients, so it's best to examine the ingredients list before making a purchase.
Honey is commonly used to add sweetness while sardines and anchovies impart the sauce with an umami taste. However, none of these are needed to add these flavors. Sugar, brown sugar, maple syrup, molasses, agave nectar, or vegan honey can add dulcet notes. And to get that deeply savory flavor, there are tomatoes, soy sauce, and tamari.
Vegan barbecue sauces
If you're on the lookout for a plant-based barbecue sauce, then we're here to be your guide to this summery condiment. Here are our top picks for vegan barbecue sauces. Some of them are available in mainstream chains like Walmart, Target, and Kroger, and all of them can be found online.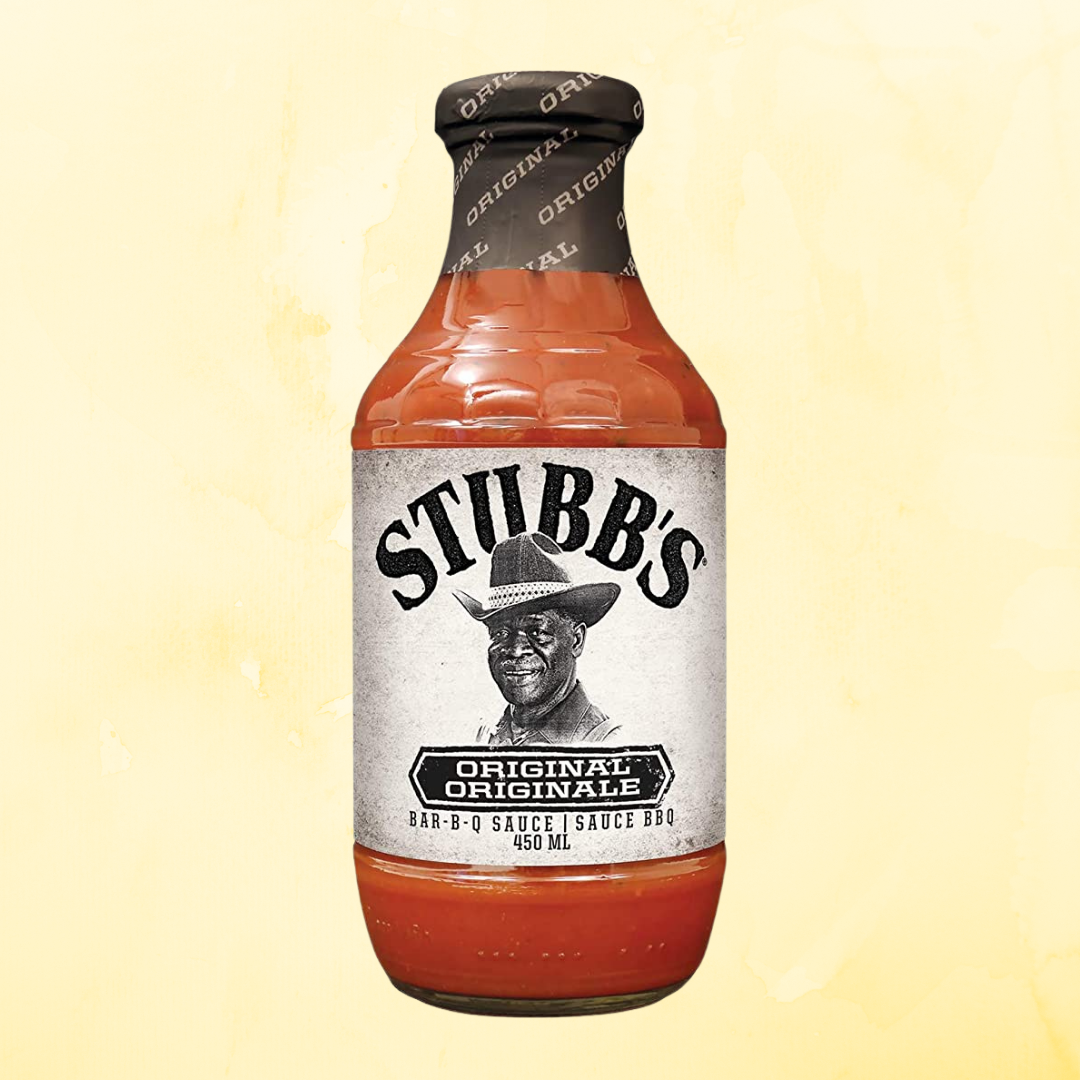 Stubb's
1 Stubb's Barbecue Sauce
This Texas-born brand was founded by a man named Christopher B. Stubblefield, a restaurateur and former military man who began bottling his signature barbecue sauce in mason jars and whiskey bottles at the urging of his friends. It's a good thing he did, because judging by how widespread this sauce's distribution is, it's delicious.
Stubb's Original Barbecue Sauce flavor has that classic tangy flavor, but if you're looking for something a little different, reach for the Dr. Pepper, Hickory Bourbon, or Sweet Heat flavors. All varieties of Stubb's Barbecue Sauce are vegan except for Sweet Honey & Spice and Smokey Mesquite, both of which contain honey.
Try it here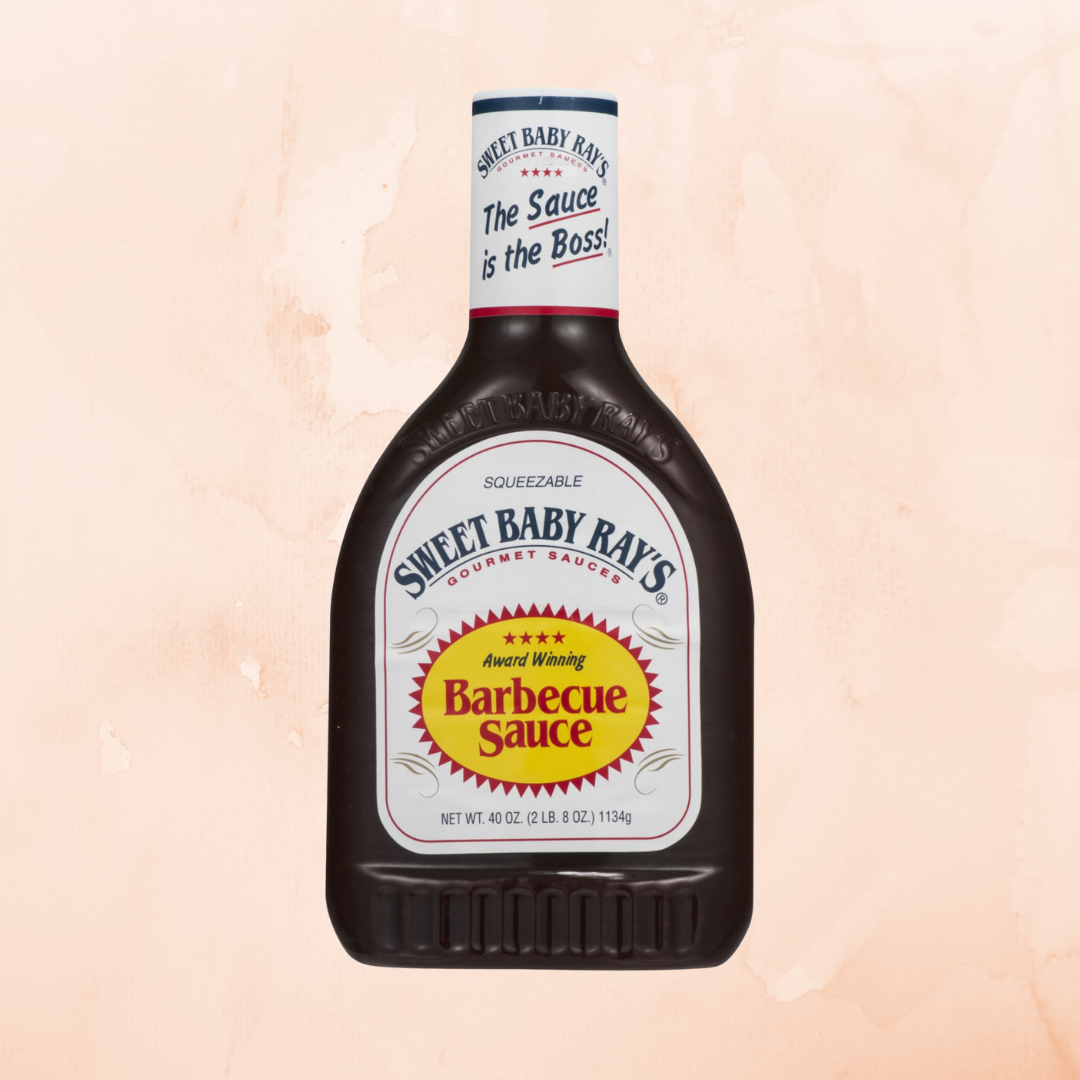 Sweet Baby Ray's
2 Sweet Baby Ray's
You've likely come across Sweet Baby Ray's Barbecue Sauce at the grocery store. So, you'll be happy to know that the majority of this budget-friendly condiment's flavors are vegan. We're talking Original, Sweet Golden Mustard, No Sugar Added, Hickory and Brown Sugar, and more. Just keep an eye out for honey. This brand makes its barbecue sauce with high fructose corn syrup, so it's by no means a health food, but hey—most BBQ fare isn't.
try it here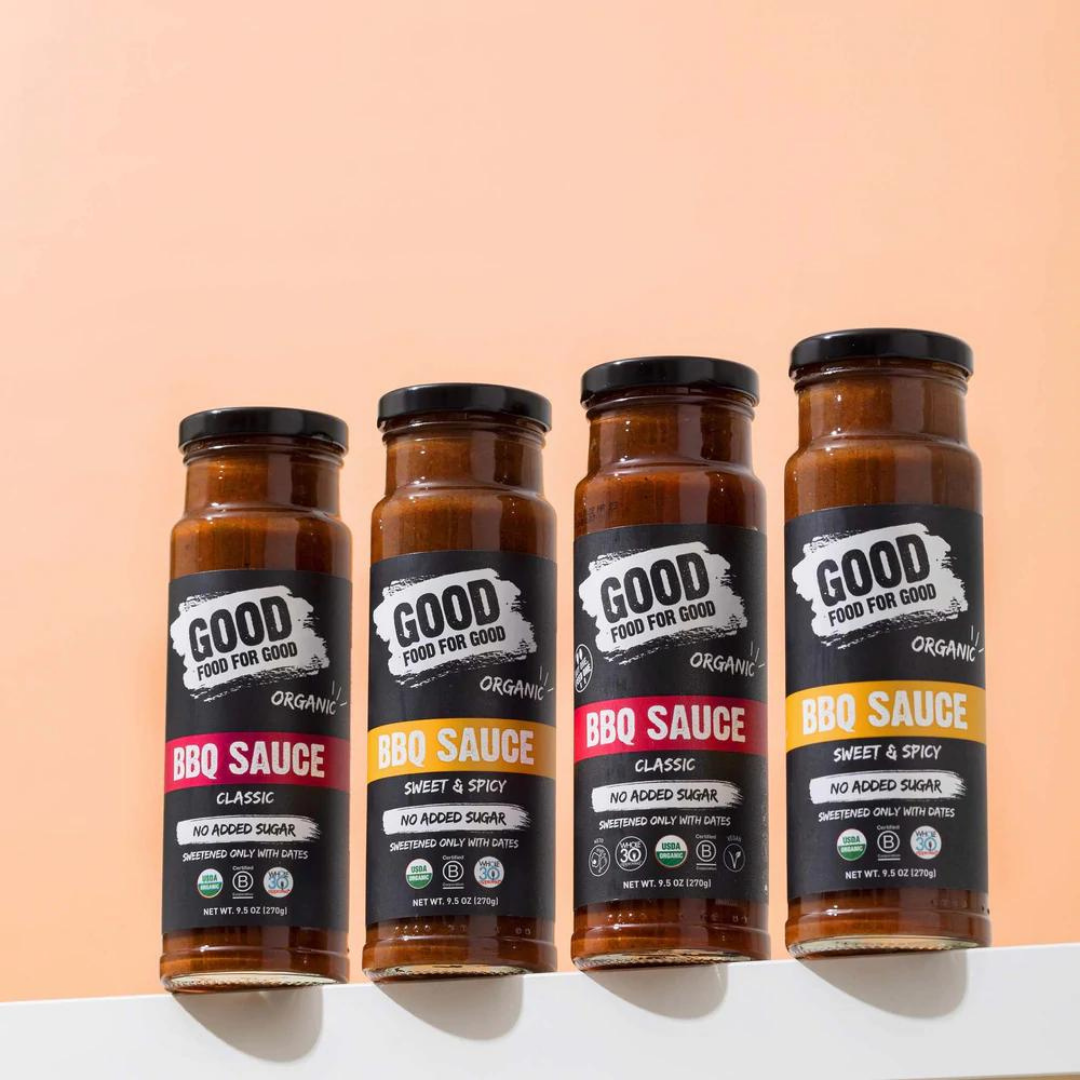 Good Food for Good
3 Good Food for Good
Richa Gupta, the founder of Good Food for Good, launched her brand guided by her pursuit of delicious, wholesome, but convenient food products. All of this B Corp Certified brand's barbecue sauce flavors are organic, vegan, keto, paleo, and Whole30 Approved. Its Organic BBQ Box comes with the flavors Classic and Sweet & Spicy, both of which are free from gluten, soy, nuts, and corn syrup—instead, dates are used to add a touch of sweetness.
Try it here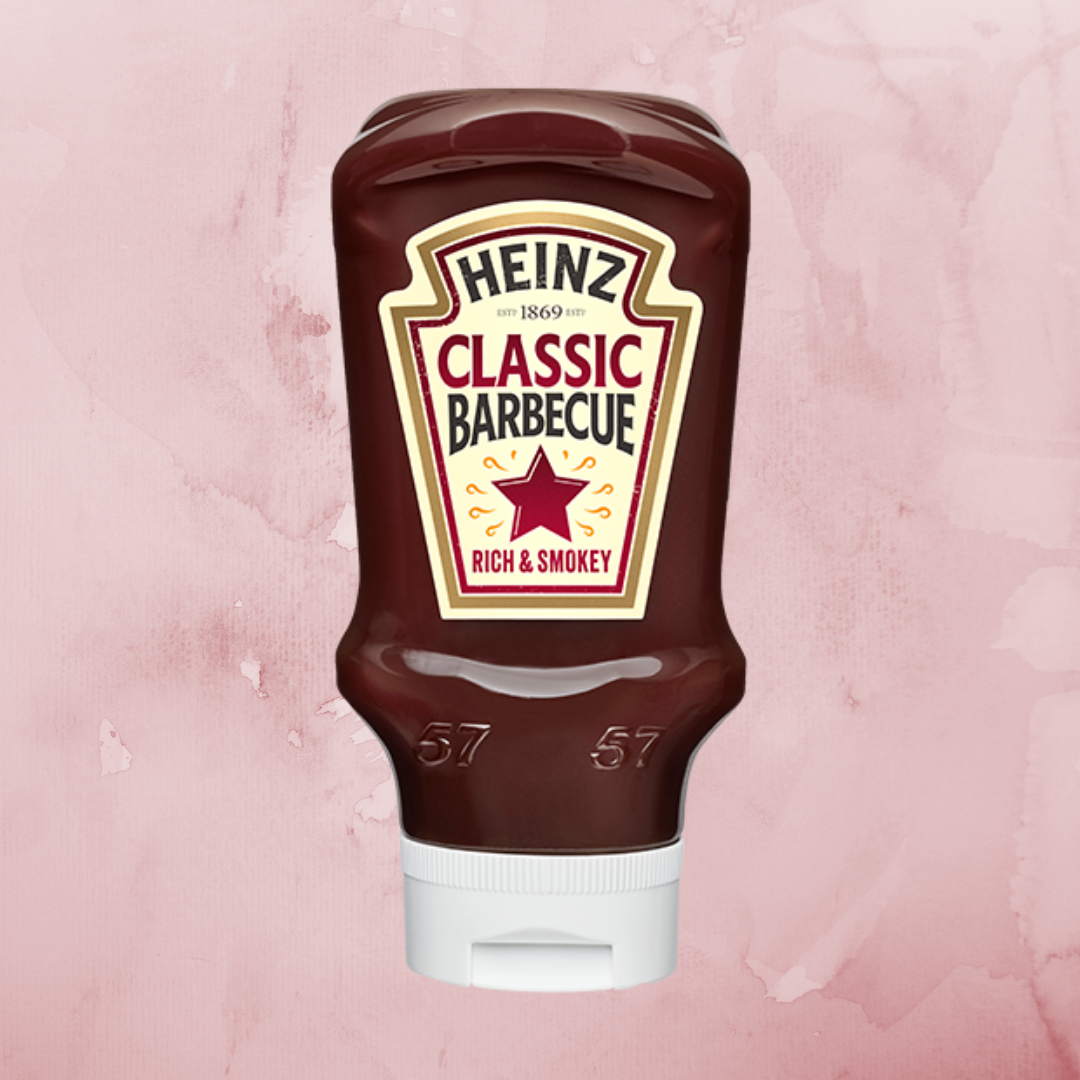 Heinz
4 Heinz Barbecue Sauce
According to Heinz, its team traveled the country, consulting a wide array of pit masters of various barbecue styles in order to develop authentic sauces fit for outdoor get-togethers. All of the brand's flavors—Original Sweet & Thick, Texas Style Bold & Spicy, Kansas City Style Sweet & Smoky, Carolina Vinegar Style Sweet & Tangy, and Carolina Mustard Style Sweet Mustard—are vegan!
try it here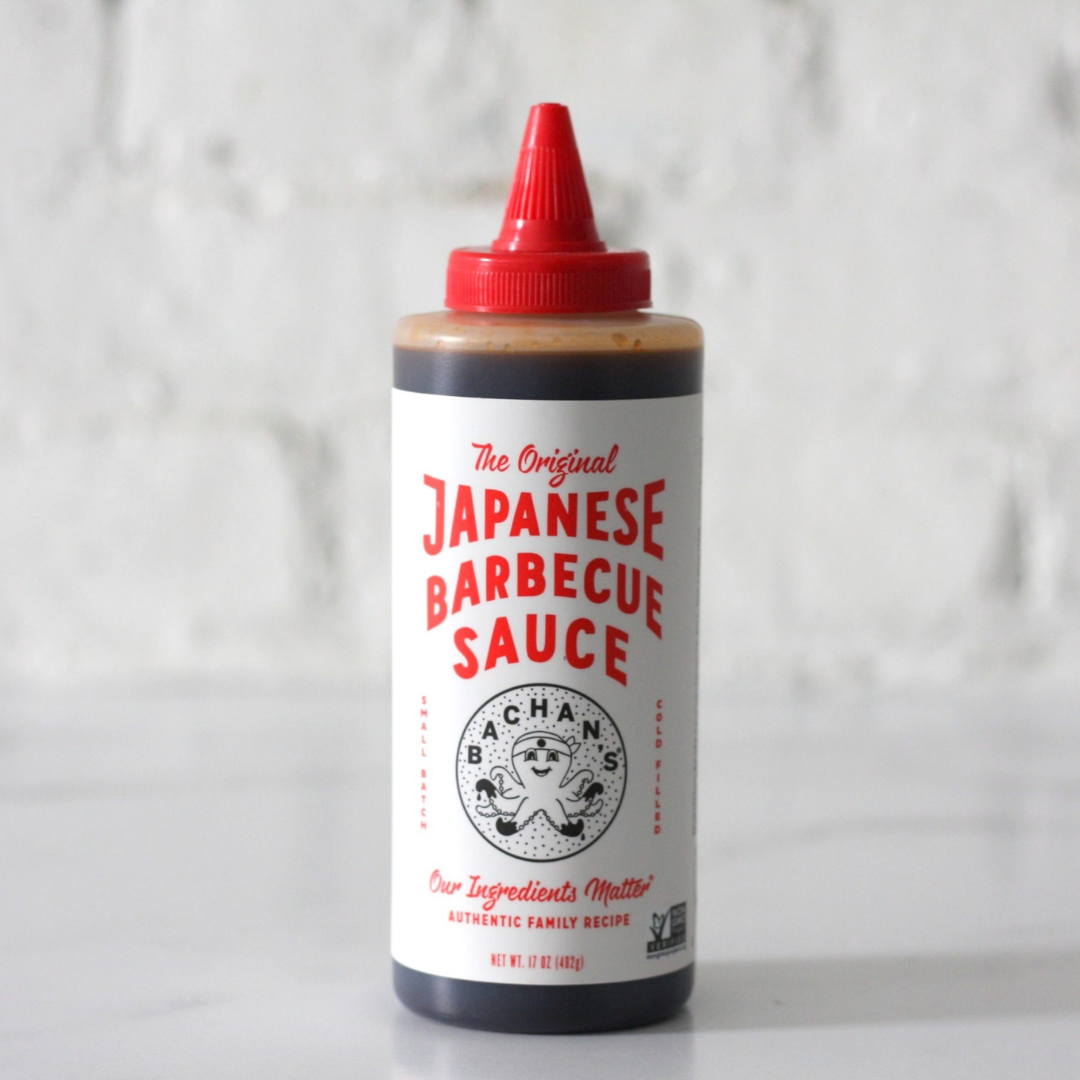 Bachan
5 Bachan's Japanese Barbecue Sauce
In Japanese, the word bachan is an affectionate term for "grandmother"—which is fitting, considering that Bachan founder Justin Gill was inspired by the sauce that his grandmother used to make for home-cooked meals. All flavors of Bachan's Japanese Barbecue Sauce are vegan and have a distinct umami, teriyaki-like flavor thanks to the use of mirin, rice vinegar, and toasted sesame oil. It comes in four flavors: Original, Yuzu, Hot and Spicy, and Gluten-Free. You can try all four in this mix-and-match bundle.
try it here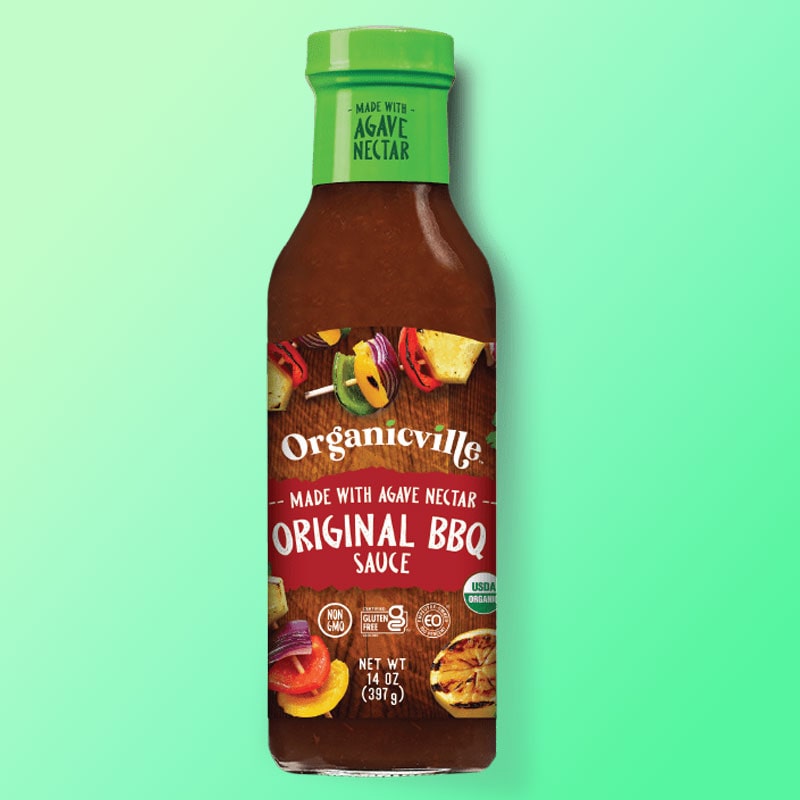 Organicville
6 Organicville
The brand Organicville makes its gluten-free and vegan Original BBQ Sauce from the classic combination of tomato, molasses, and vinegar, and sweetens it with agave nectar instead of honey. It's sweet, spicy, and smoky—perfect for brushing over plant-based ribs, tofu, mushrooms, and more.
try it here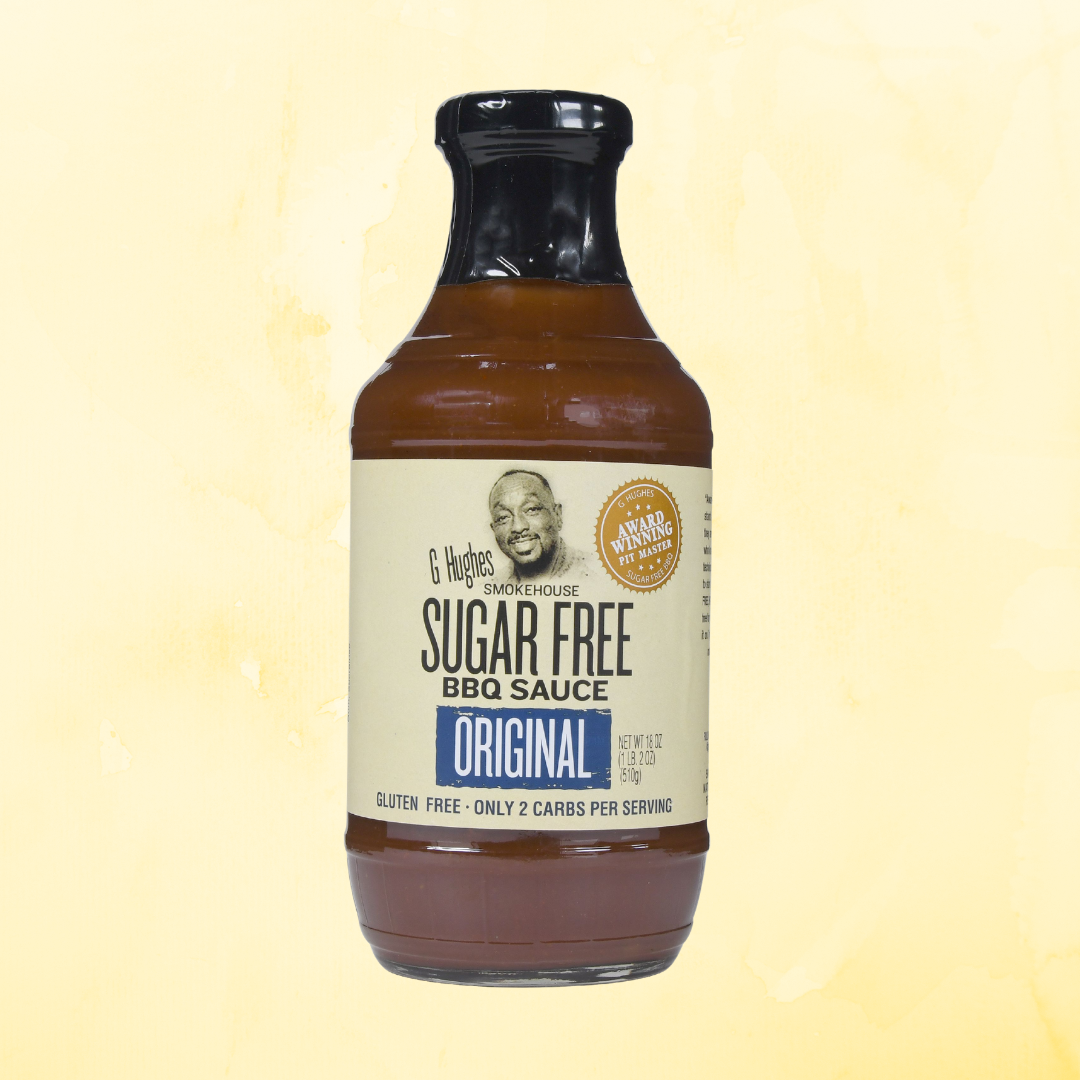 G Hughes
7 G Hughes Smokehouse Sugar Free BBQ Sauce
Sugar is a key ingredient in barbecue sauce, which can make those who need to avoid it feel a little left out during backyard cookouts. The G Hughes family of barbecue sauces is made up of all sugar- and gluten-free flavors, making it a suitable option for those with celiac disease or diabetes. The brand has eight vegan flavors to choose from, such as Hickory, Carolina Gold, Mesquite, and even Honey—which contains no actual honey. The bees will thank you.
try it here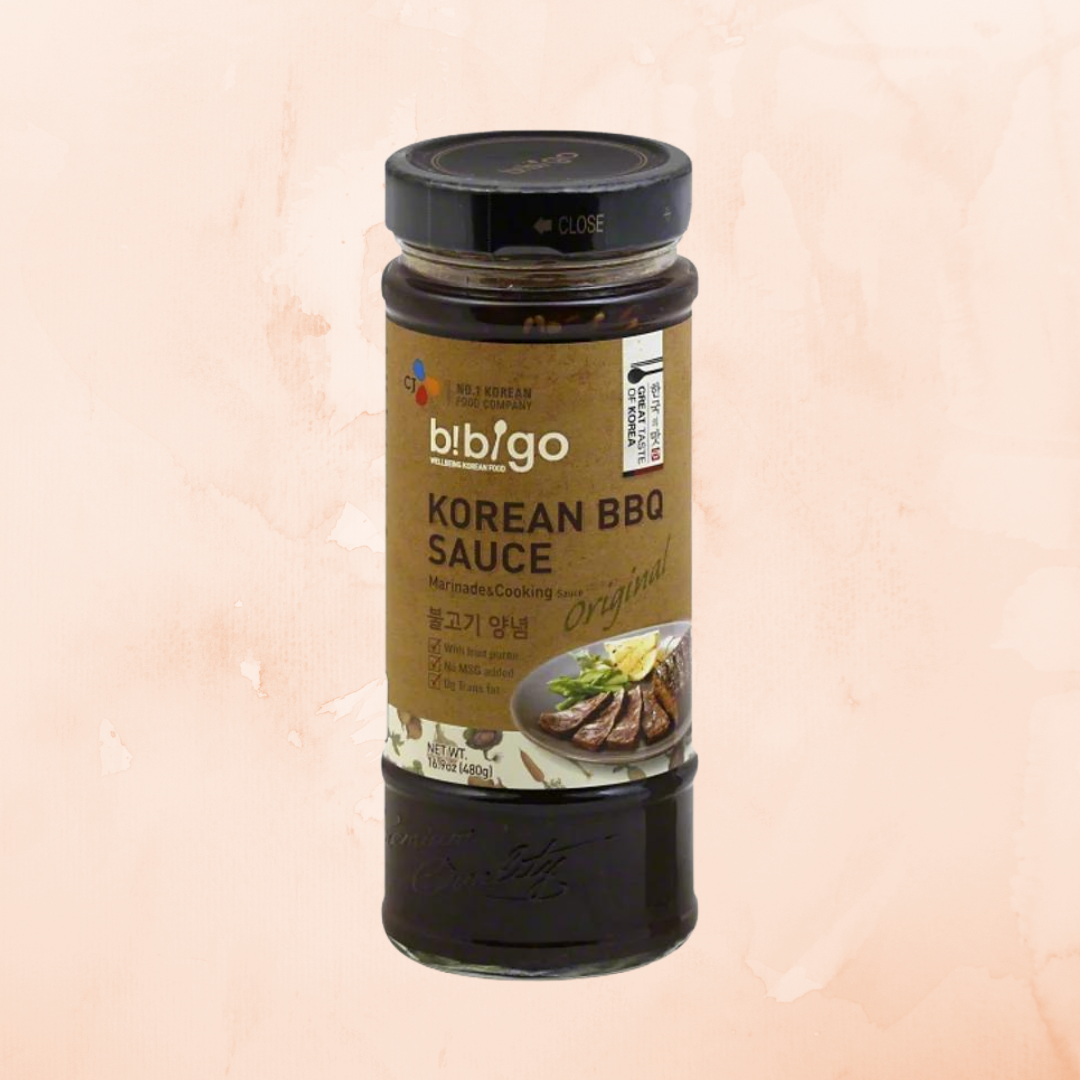 Bibigo
8 Bibigo Korean BBQ Marinade & Sauce
This Korean BBQ Marinade and Sauce is all-vegan and perfect for any backyard barbecue, whether you're grilling plant-based burgers and sausages, summer vegetables, or good ol' tofu. It's made with Korean pear and apple, which adds a subtle sweetness, plus cooking rice wine, green onion, ginger, and sesame. If you prefer a little more heat (we're right there with you), go for the Hot & Spicy version.
try it here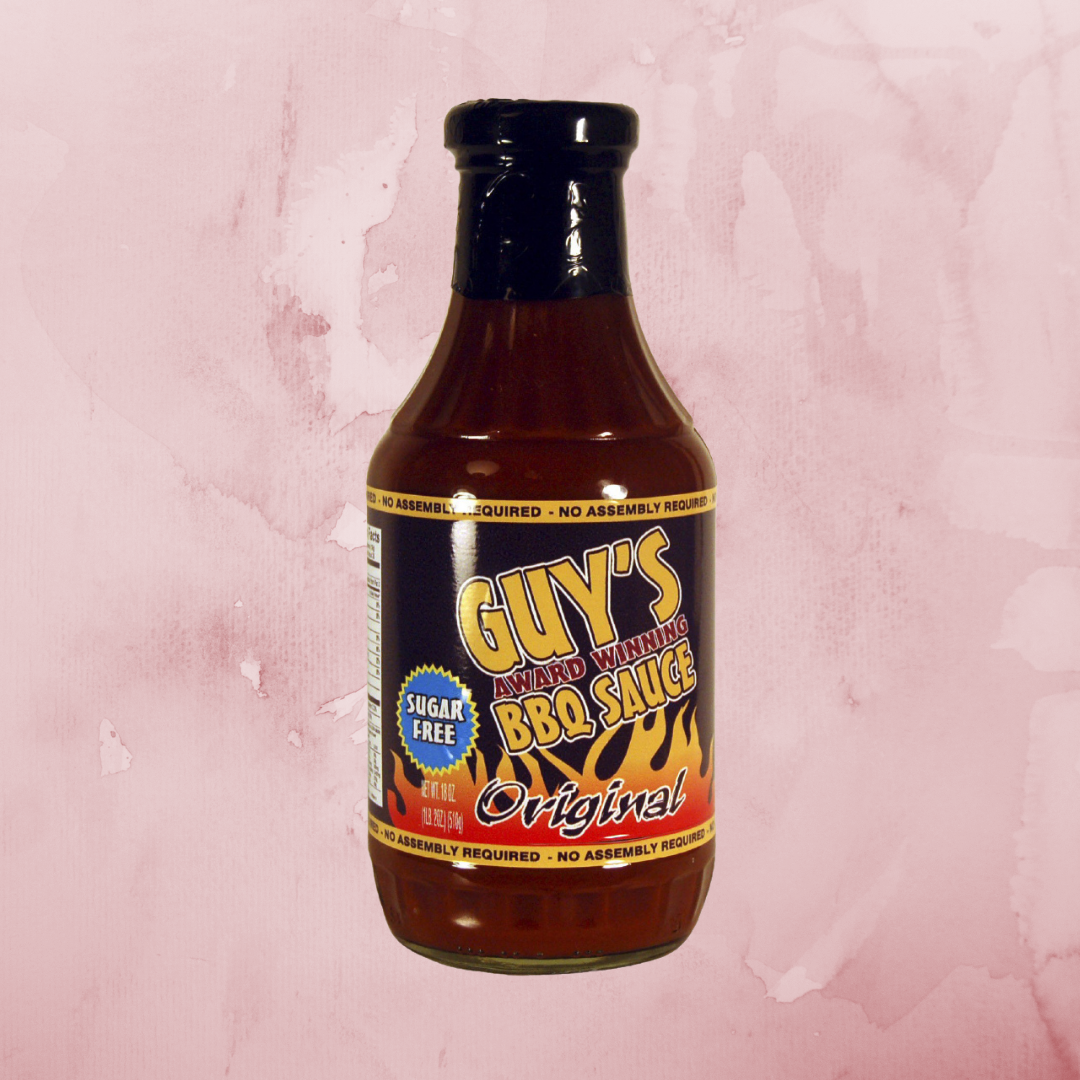 Guy's Award Winning BBQ Sauce
9 Guy's Award Winning BBQ Sauce
According to the brand, Guy's Award Winning BBQ Sauce is made with a special blend of spices that bring out the natural flavor of whatever you use it on. All of the flavors are vegan, sugar-free, keto, and low in sodium, too. Yes, that includes the Smokey Bacon flavor!
try it here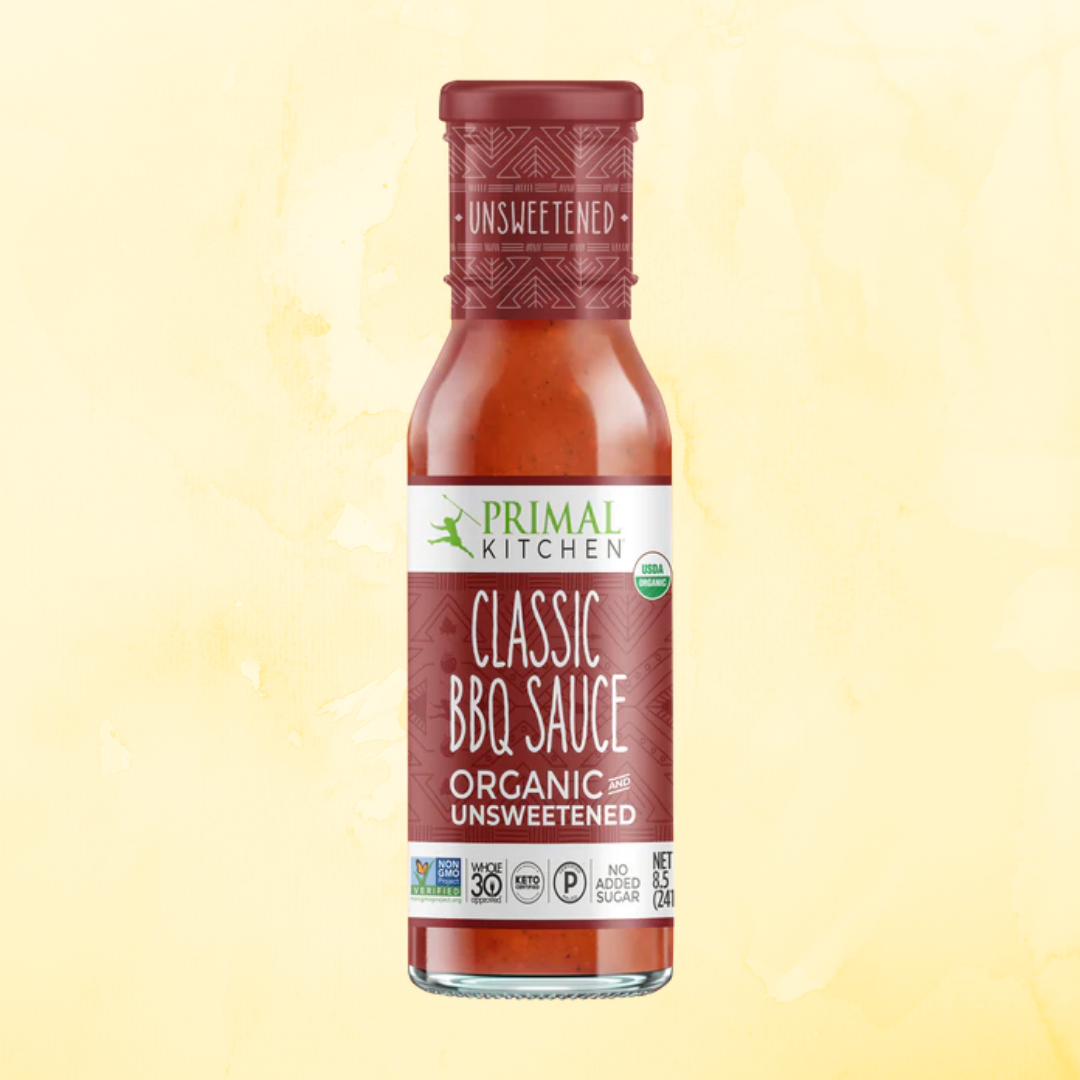 Primal Kitchen
10 Primal Kitchen
As you may have guessed by the name, Primal Kitchen's unsweetened barbecue sauce is paleo—but, it's also vegan, soy- and gluten-free, keto, Whole30 Approved, organic, and free from added sugar. Its classic flavor is a deliciously smoky concoction, thanks to cumin, chipotle powder, and dijon mustard. Meanwhile, balsamic vinegar and apple cider vinegar give it a bold tanginess. The brand also makes a Golden BBQ Sauce, inspired by the classic Carolina Gold BBQ Sauce, which is highly recommended for plant-based pulled pork and grilled vegetables.
try it here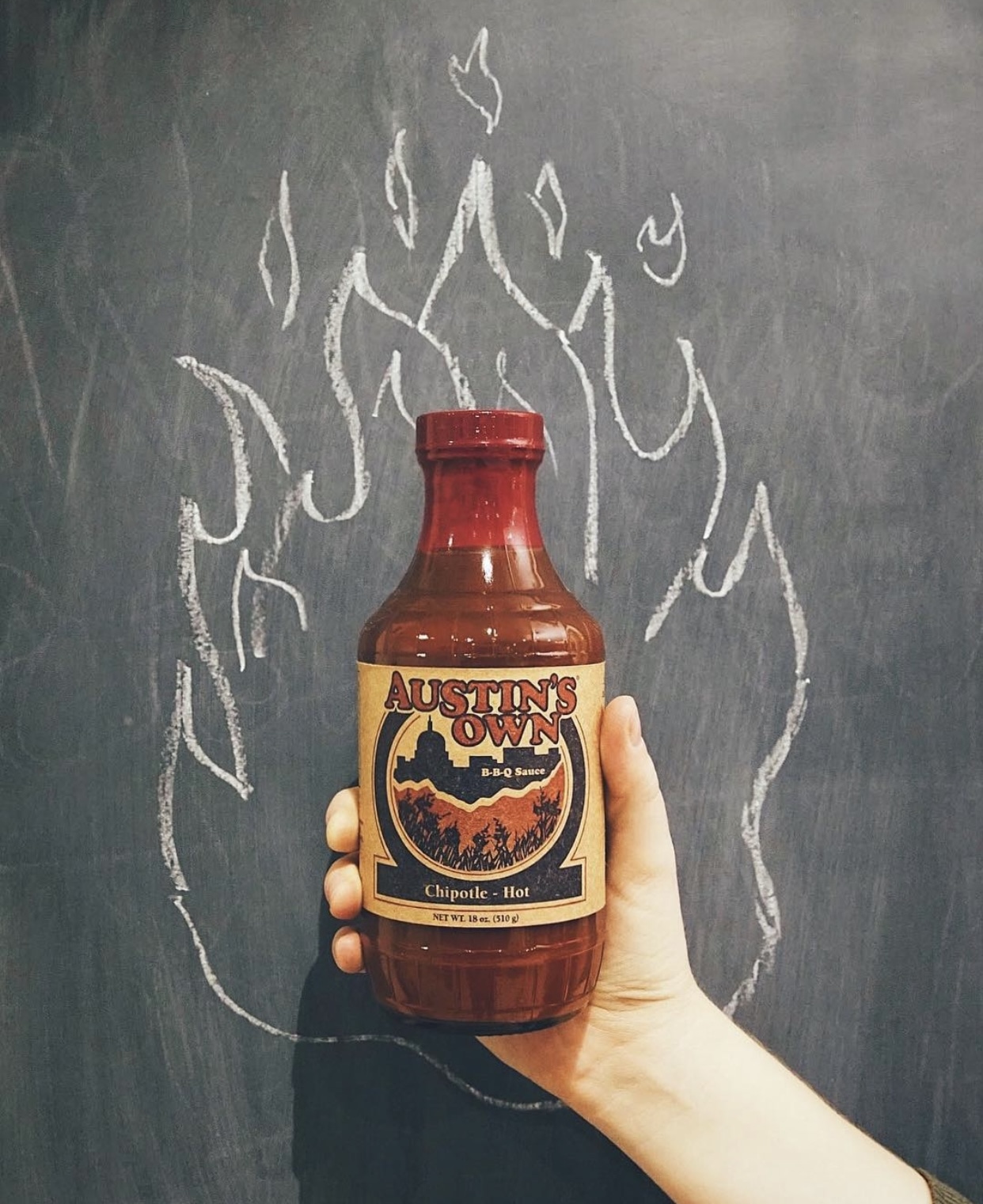 Austin's Own
11 Austin's Own
There's a reason Texans can't get enough of this locally made barbecue sauce. For more than 40 years, locals have flocked to Austin's Own for all of their barbecue needs. The woman-owned company offers its signature sauce in three flavors: Original, Border Edition, and Chipotle. Made using vegan-friendly Worcestershire sauce, brown sugar, garlic, onion, tamarind, and a medley of spices, Austin's Own is a cookout essential.
try it here
For more vegan barbecue tips, read:
Here at VegNews, we live and breathe the vegan lifestyle, and only recommend products we feel make our lives amazing. Occasionally, articles may include shopping links where we might earn a small commission. In no way does this effect the editorial integrity of VegNews.