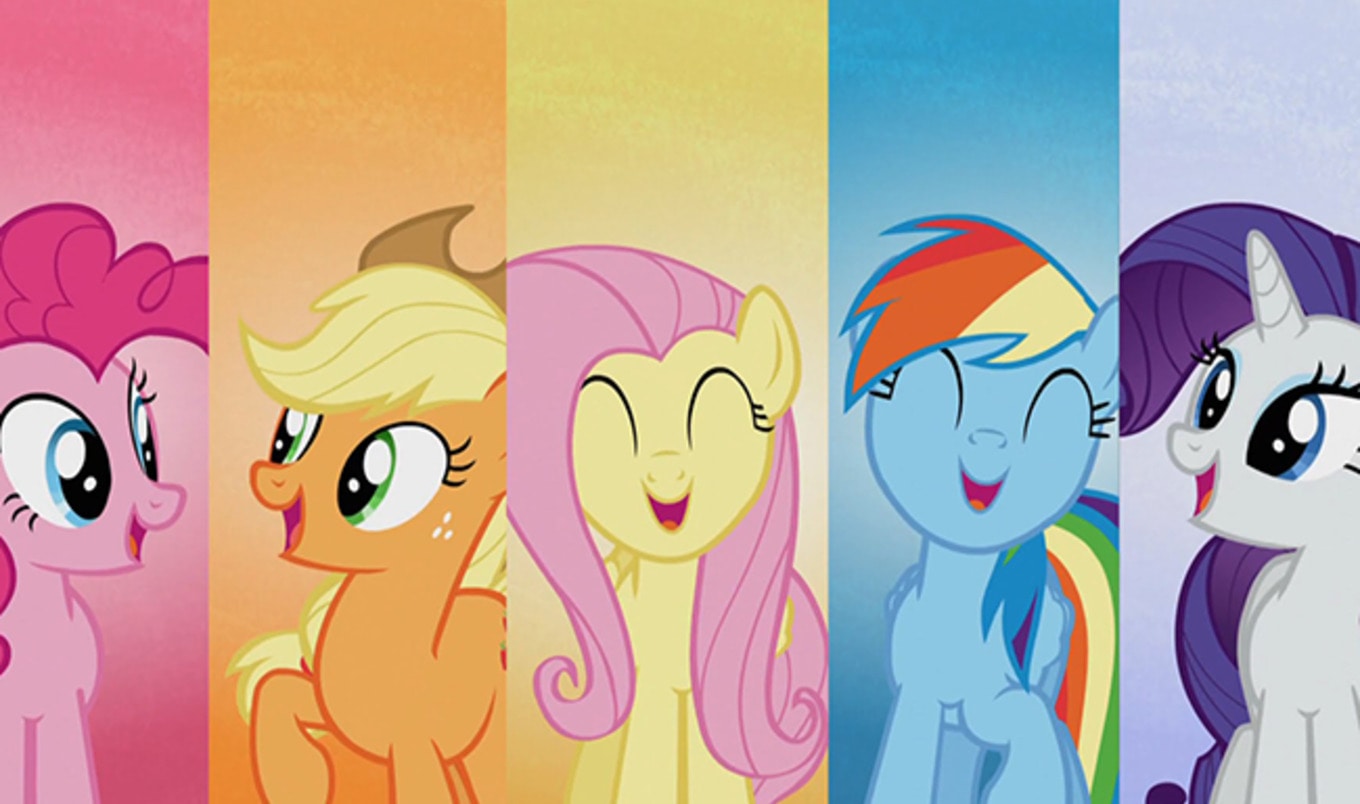 My Little Pony brushes, Nirvana nail polish, and Polly Pocket-inspired palettes make us reminisce about the good ol' days.
October 1, 2017
---
When it comes to food, vegans are never lacking in the creativity department—we make ice cream from bananas, cheese from cashews, and meat from wheat. As it turns out, vegan beauty brands are pretty clever, too. While non-vegan companies keep making that same lash-stretching mascara at the expense of animals, vegan cosmetics companies are crafting Powerpuff Girls nail polish, Aladdin-themed brush sets, and Harry Potter liquid eyeliner complete with a golden feather-free quill. With these in mind, we decided to take a walk down memory lane with 10 vegan beauty finds that inspire us to play dress-up as adults.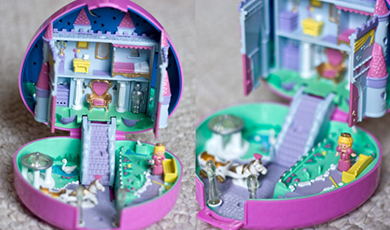 1. Polly Pocket Palettes
Tiny dollhouse-inspired Polly Pocket shadow palettes by vegan brand Lime Crime are a straight shot back to our carefree childhoods with a cruelty-free spin. Each of the three sets—Sugar Plum, Bubblegum, and Lemonade—houses five highly pigmented shadows that evoke the good ol '90s. Unfortunately, tiny plastic furniture and choking-hazard dolls are not included.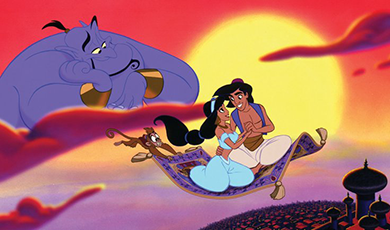 2. Aladdin Brushes
Taking a magic carpet ride will soon be just a few brush swipes away thanks to California-based cruelty-free brand Luxie Beauty. Each Aladdin makeup brush will be made from synthetic fibers and feature a jewel-encrusted handle à la Princess Jasmine's headband. Disney recently cast its newest Aladdin for the upcoming live-action adaptation of the animated original—the handsome (and rumored to be vegan) Mena Massoud.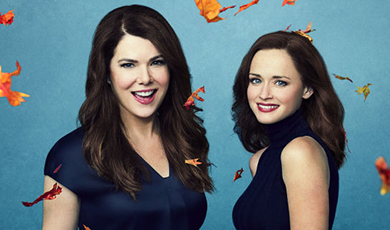 3. Gilmore Girls Shadows
Popular Etsy shop Brija Cosmetics (founded by 20-something Brianna Jane) debuted a set of 17 eyeshadow shades dedicated to the fast-talking mom-and-daughter duo stars of Gilmore Girls. Deep, warm brick hue "First Kiss" is dedicated to daughter Rory's smooch with Dean (who had the '90s bowl haircut down pat), while colors inspired by quirky culinary genius Sookie St. James, angry French concierge Michel Gerard, and town creep Kirk are also part of the collection. And, of course, Lorelai's coffee-pushin' soulmate Luke gets his own denim-hued shade as well.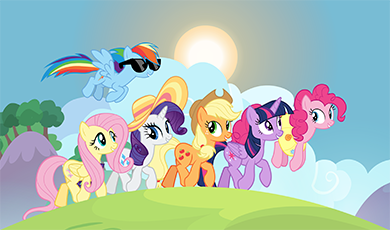 4. My Little Pony Brushes
The super soft, pink-tipped, Mane 6 brush collection by PÜR Cosmetics launched earlier this summer to make your pony—or Brony—dreams a reality. The set includes a rainbow pouch that holds a powder, blush, concealer, eye-shadow, crease, and eyeliner brush. Psst … the new My Little Pony film hits theaters October 6. See you there?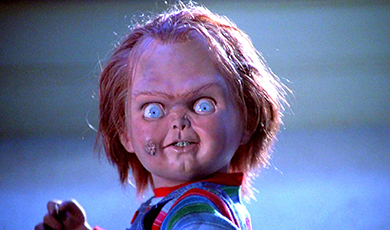 5. Chucky Bath Bombs
Just in time for Halloween, vegan brand Loquita Bath and Body released terrifying bath bombs shaped like Chucky's face—that life-like doll from cult classic flick Childsplay that will forever haunt everyone's dreams. The whole thing gets even scarier once these spooky, bubbling bombs hit the bathwater, and Chucky's face begins to dissolve into pure evil. You know what's not scary? The fact that zero animals had to die to make these morbid things.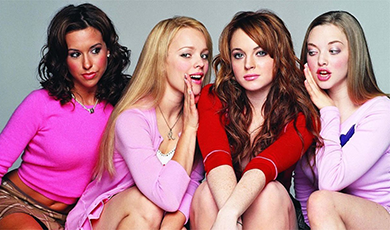 6. Mean Girls Brushes
A throwback to the days when being part of the cool girl crew meant being a total jerk—with pink accessories and pre-problems Lindsay Lohan. Re-live your mean-streak with Spectrum Collection's Mean Girls-inspired 10-brush set that appropriately comes in a "Burn Book" case that can be used as a handbag if you're really trying to get in good with "The Plastics."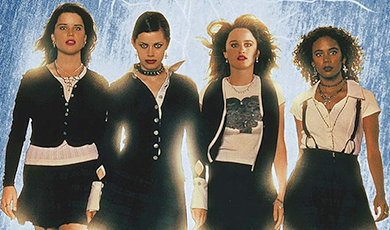 7. Goth Lipstick
Did you despise "the beautiful people" as much as Marilyn Manson did? Perhaps you fancied yourself an honorary member of the The Craft? Or maybe you spent your weekly allowance clearing out every black accessory at Hot Topic. If so, the extra goth Matte Velvetine in Black Velvet lipstick by Lime Crime is for you. The hue is as deep and dark as your soul with a hint of vanilla to remind you that every '90s goth kid has a softer side.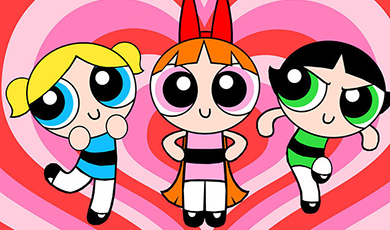 8. Powerpuff Girls Nail polish
Pretty Perfect Polish captures The Powerpuff Girls in a set of three metallic polishes: power trio mainstays "Blossom" (pink) and "Bubbles (blue), and twisted sister "Bunny" (purple). This Scottish vegan nail polish brand is preparing for a launch stateside (and Canada) in October, but for now, watching the company's founder Maegan mix colors on Instagram is about as mesmerizing as watching the kindergarten-aged superhero group kick some serious cartoon behind.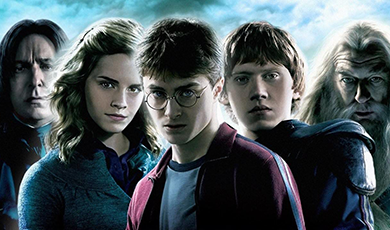 9. Harry Potter Eyeliner
Triplets Mandy, Erin, and Missy Maynard launched the Storybook Cosmetics brand last year with a set of Harry Potter-inspired makeup brushes. Now, the sisters are all the rage among the Hogwarts-loving types (translation: all of us!) However, the brand's newest launch is Potter gold—quite literally. The Quill & Ink liquid eyeliner set comes with a custom golden metal feather-thin (but bird-free) applicator and a pot of matte black vegan eyeliner link. It's safe to say that the wizardry behind nailing that perfect cat-eye is now in your hands.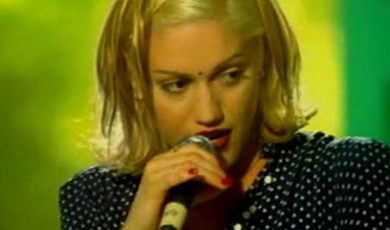 10. '90 Hit List Nails
The "I'm Just a Girl" collection by vegan brand NCLA channels the best of the '90s in five vegan nail polish hades named after popular song lyrics. If you were a fan of Metallica, Nirvana, Hole, No Doubt, Alanis Morissette, and Goo Goo Dolls (aka, MTV's mid-'90s after school line-up), then these polishes are your ticket to smelling like teen spirit. We'll be wearing "She's Overboard & Self Assured" with our grungy flannels all throughout fall.

Anna Starostinetskaya is VegNews news editor and only wears makeup that reminds her of the '90s—a time when neon reigned supreme.