We could all use something to look forward to as we wrap up this tumultuous year, so why not start the holiday season early? Celebrate your beauty- or style-loving friends and family with a vegan gift that shows how much you care. From faux-fur tracksuits for the fashion-obsessed friend to glitter peel-off masks for the mom of three, we've rounded up 25 wonderful gifts fit for any budget and any taste. Happy holidays!
For the fashion fanatic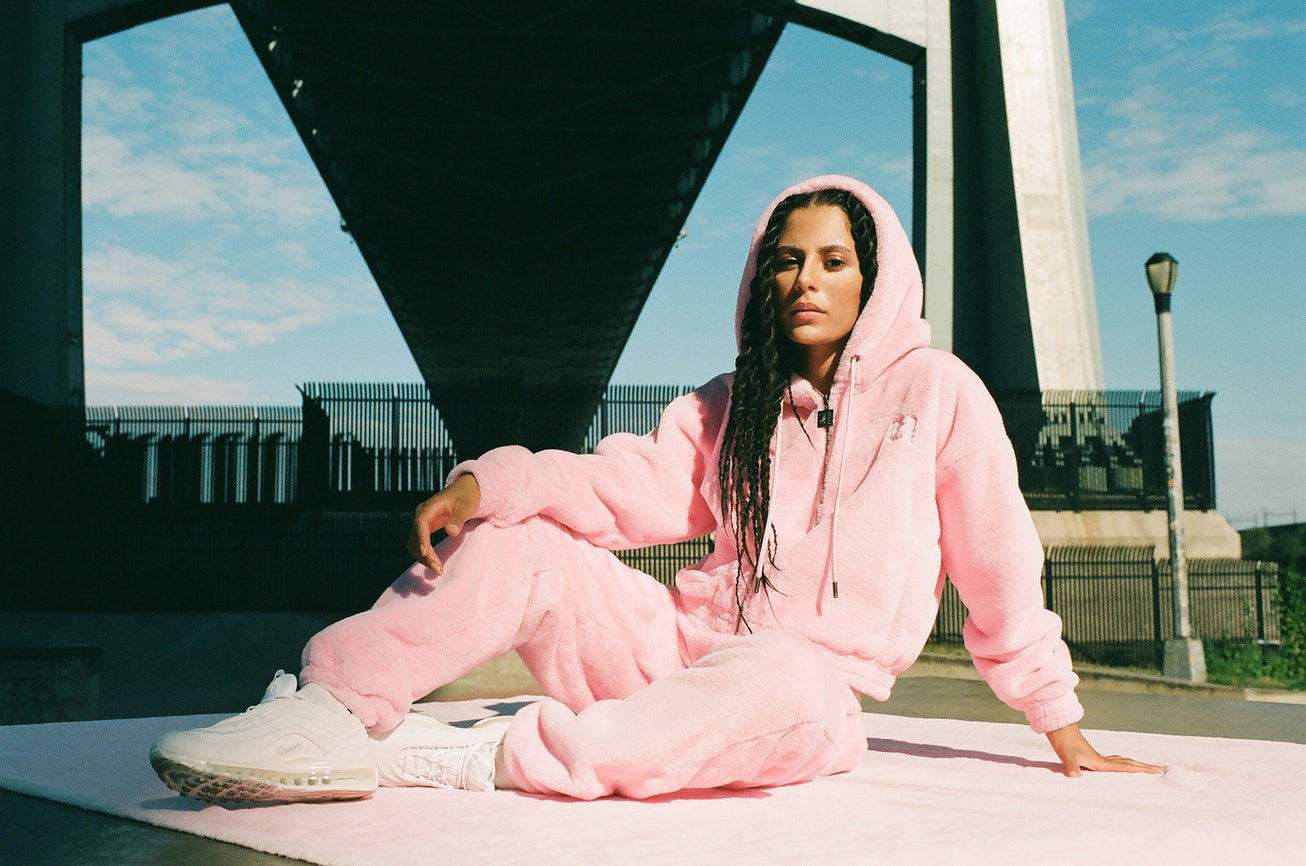 Apparis x Juicy Loungewear, $155-$185
Most millennials can remember the iconic Juicy Couture tracksuits in bright bubblegum pink worn by the likes of Paris Hilton and Britney Spears in the early 2000s. Now, the fashion brand is partnering up with Apparis, makers of vegan faux-fur coats and cashmere sweaters, to reveal a cozy twist with new faux-fur tracksuits in pink and black, as well as a baby pink coat. Nostalgia, we're ready for you!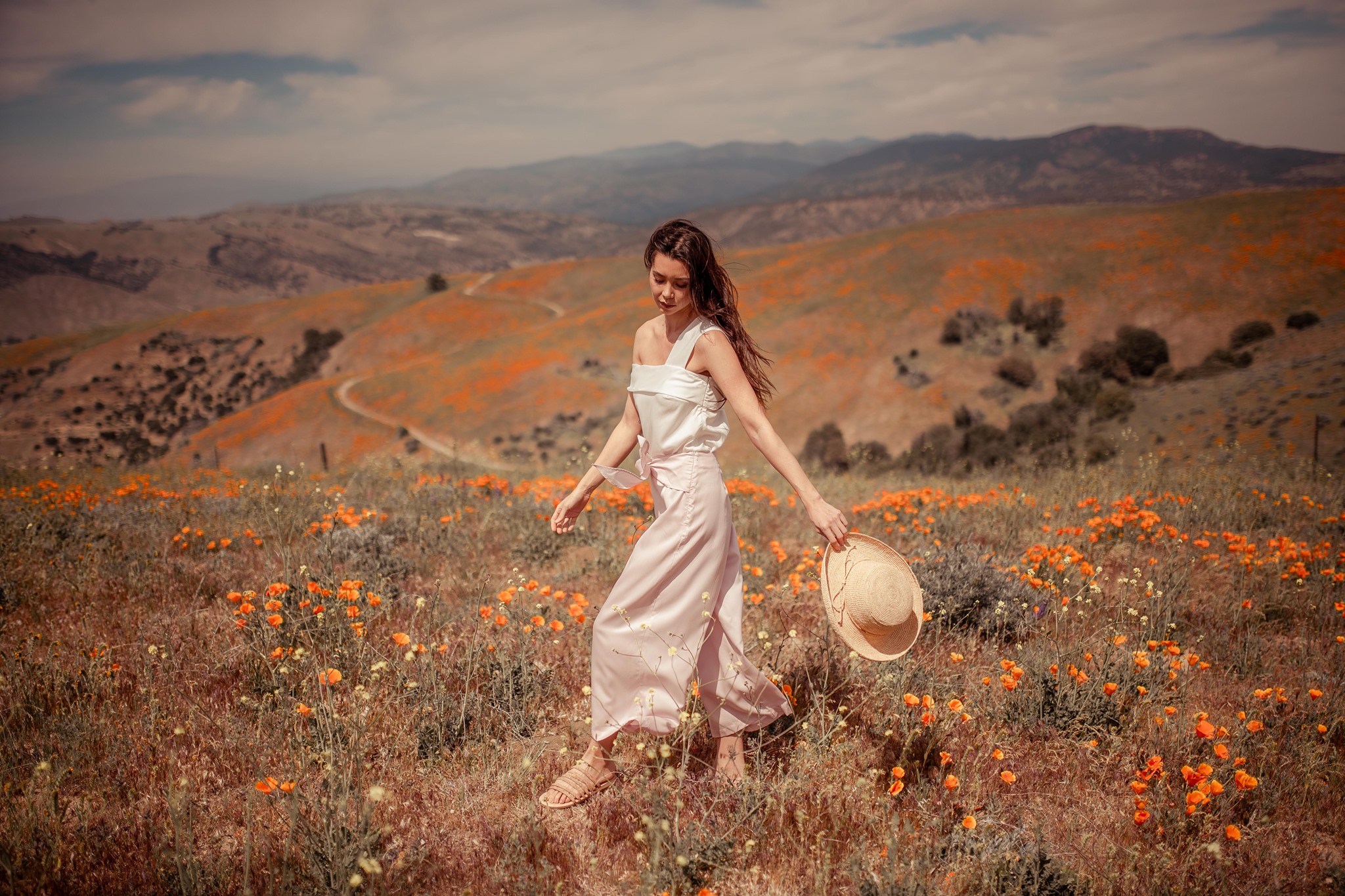 VALANI Apparel, $18-$248
With a line of dresses, bottoms, and accessories perfect for the transitional, it's-summer-one-moment-and-winter-the-next weather, biodegradable fashion label VALANI is the ultimate gift for your sustainable-yet-fashion-forward friend. Founder Vanni Leung purposefully created pieces that will keep you warm in the cold yet cool in the heat with banana viscose (a vegan alternative to silk), hemp, and Tencel so you can wear them year-round. Plus, the eco-friendly items ship in sustainable packaging made out of straw, hemp, jute, and recycled materials.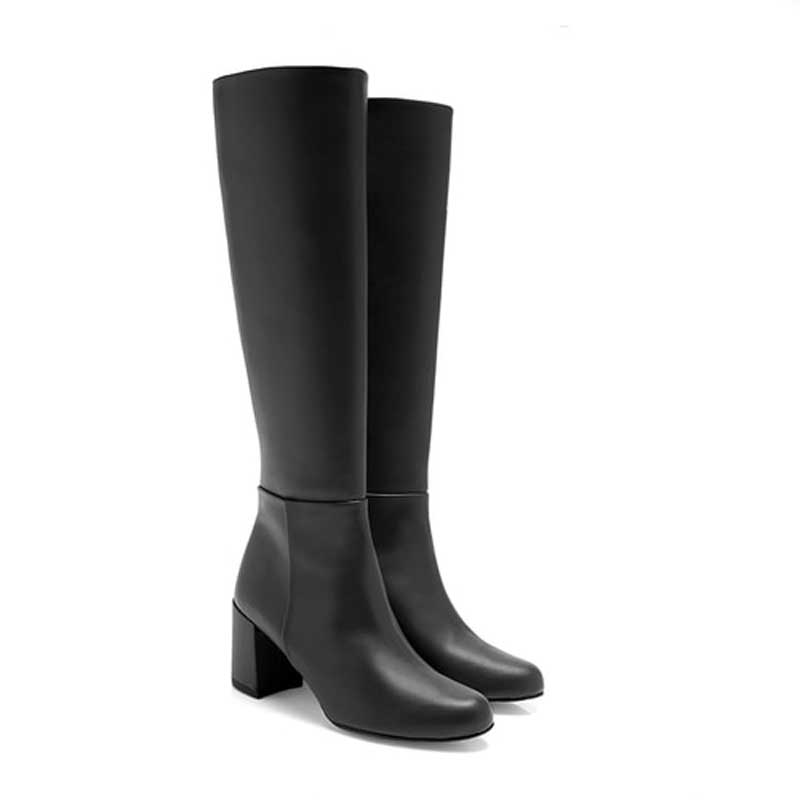 Beyond Skin Black Vegan Leather Boots, $410
These (vegan) boots were made for walking, and that's exactly what they'll do! Designed in England and handmade in Spain, these vegan leather boots made of Italian-sourced cotton-backed polyurethane exude luxury without the use of any animal products. Wear these knee-high showstoppers with a mid-length knit dress and a faux-fur coat for a classy winter date to pick up food from your favorite vegan eatery (let's face it: we're using any excuse to go outside as a way to show off our new clothes because who else is going to see them?).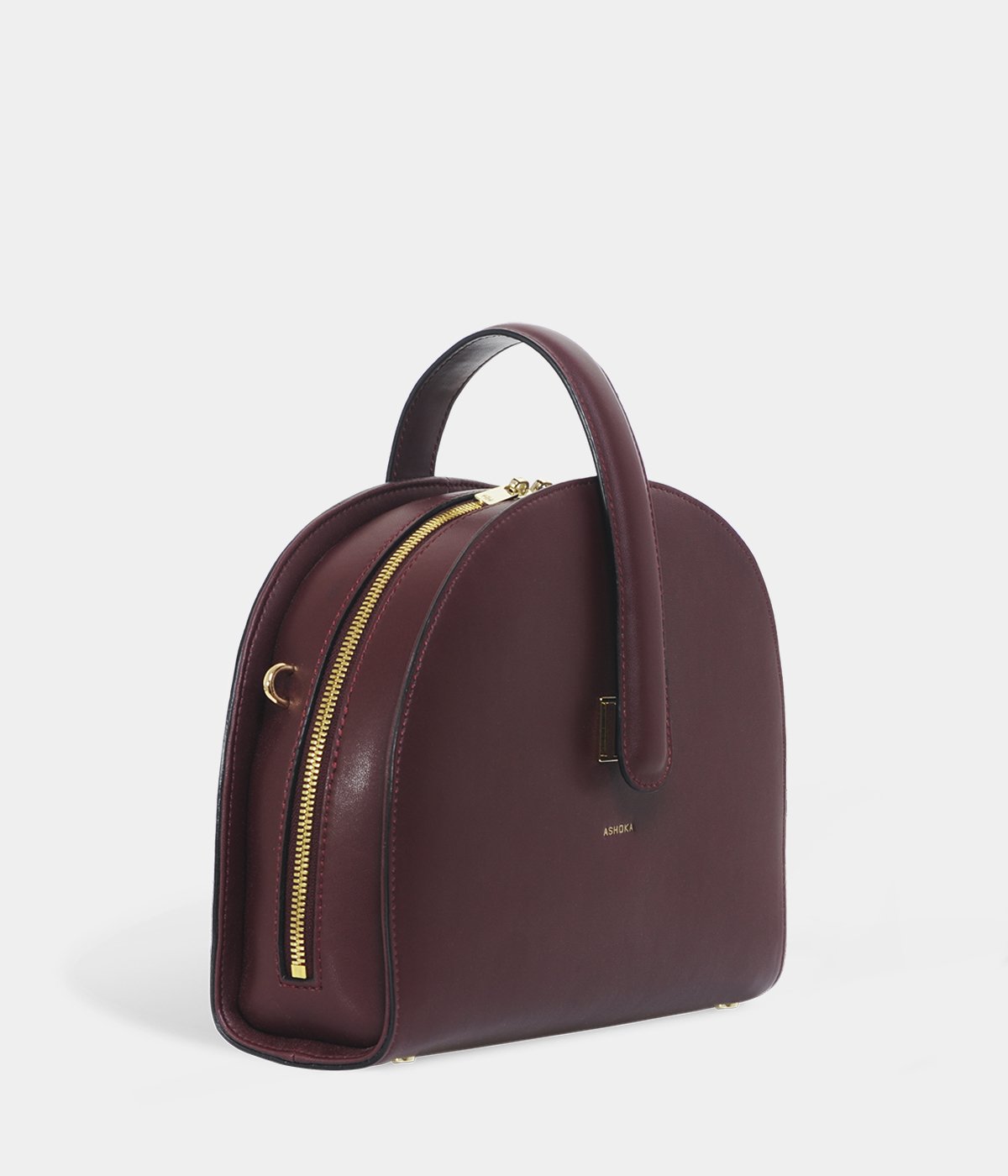 Ashoka Paris Eclipse Half-Moon Bag, $273
Aiming to create awareness of ethical fashion and a vegan lifestyle, founders Gwenaëlle Ferlicot and Frédéric Vergoz created their brand using only innovative, eco-friendly plant-based materials. Made of recycled plastic water bottles and apples, the vegan leather Eclipse bag features a unique inverted half-moon shape and gold hardware to complement its matte burgundy red color.
For the glam queen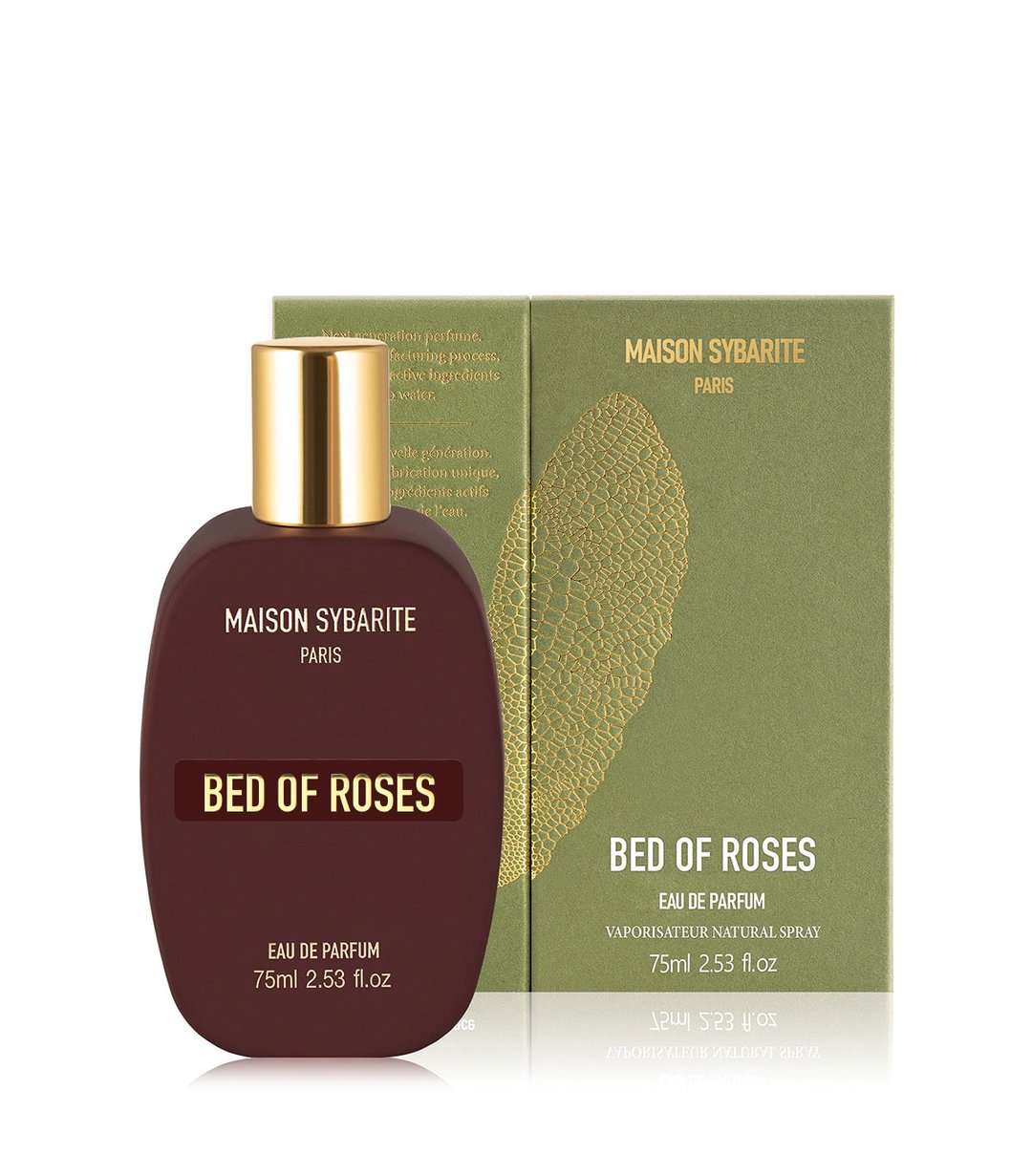 Maison Sybarite Fragrances, $185
Launched late last year, Maison Sybarite is the first water-based fine fragrance line created to transform the perfume industry. Manufactured and packed in France (home of the most respected master perfumers), the gorgeous burgundy bottles include clean, gender-neutral, and sustainable fragrances such as sensual and elegant Bed of Roses with notes of saffron, bergamot, rose and cedarwood; floral and hypnotic Amber Gaze featuring jasmine, tuberose, sandalwood, and vanilla; and woody and warm Spicy Calabria fusing orris and black pepper with bergamot.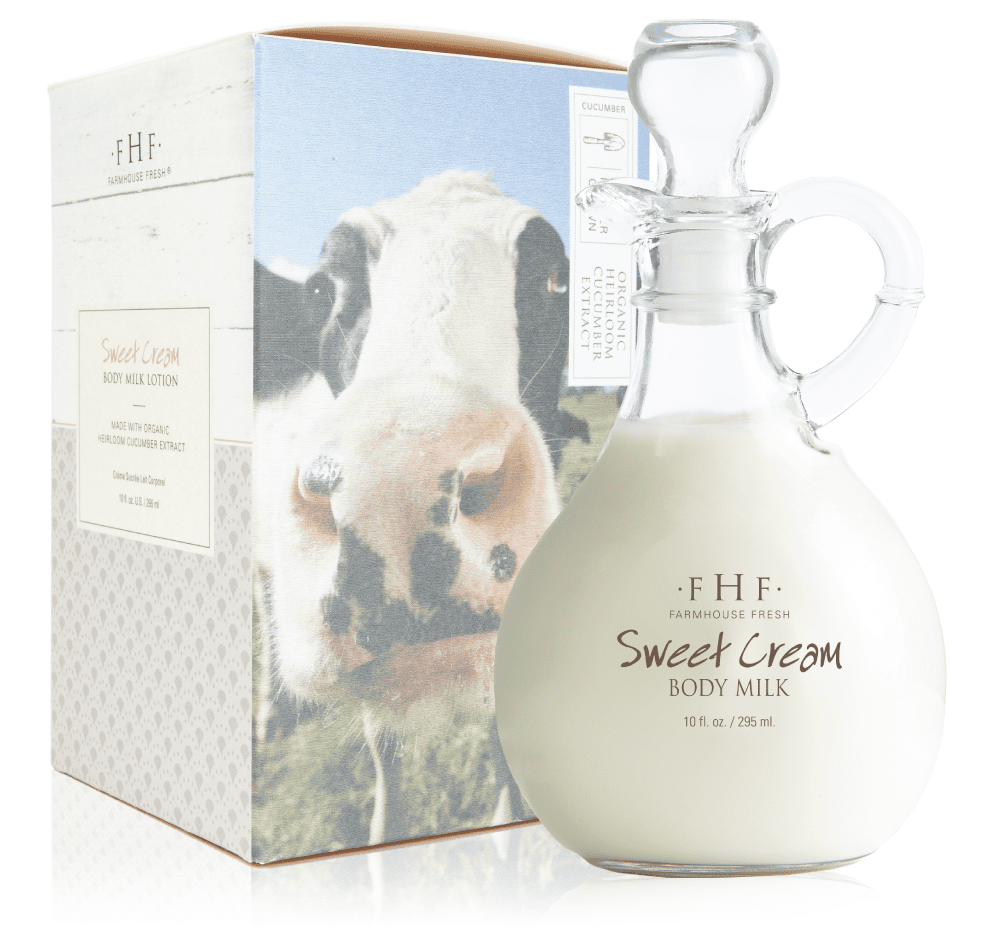 FarmHouse Fresh Sweet Cream Body Milk Lotion, $29
This light moisturizer leaves notes of warm sweet cream while nourishing with vitamin E-rich rice bran oil, jojoba seed oil, organic cucumber extract, almond, and avocado. Even better? The hydrating lotion comes in a luxe decorative glass cruet worthy of front-and-center placement on your vanity. Plus, each purchase helps the spa and wellness brand rescue and care for abused farm animals that have a chance at a new life at its non-profit animal sanctuary.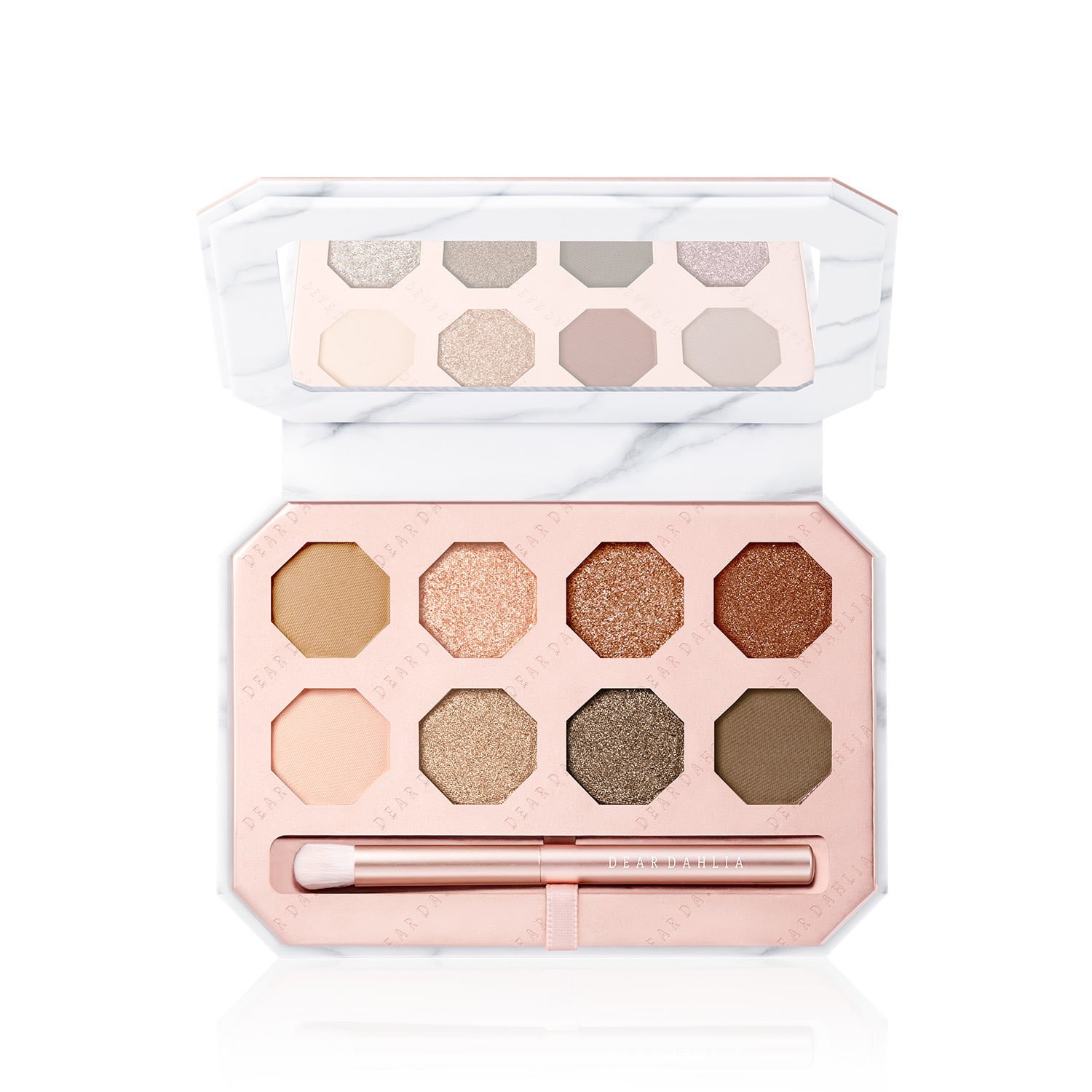 Dear Dahlia Mesmerizing Moment Collection Palette Golden Goddess, $58
A favorite of K-Beauty fans, luxe vegan makeup brand Dear Dahlia's cruelty-free eyeshadow palette features beautiful marble and rose gold packaging showcasing eight matte, shimmer, and glitter shades. Blend bronze metallics and warm sienna pigments to create any look and let your creativity shine.
For the cozy babe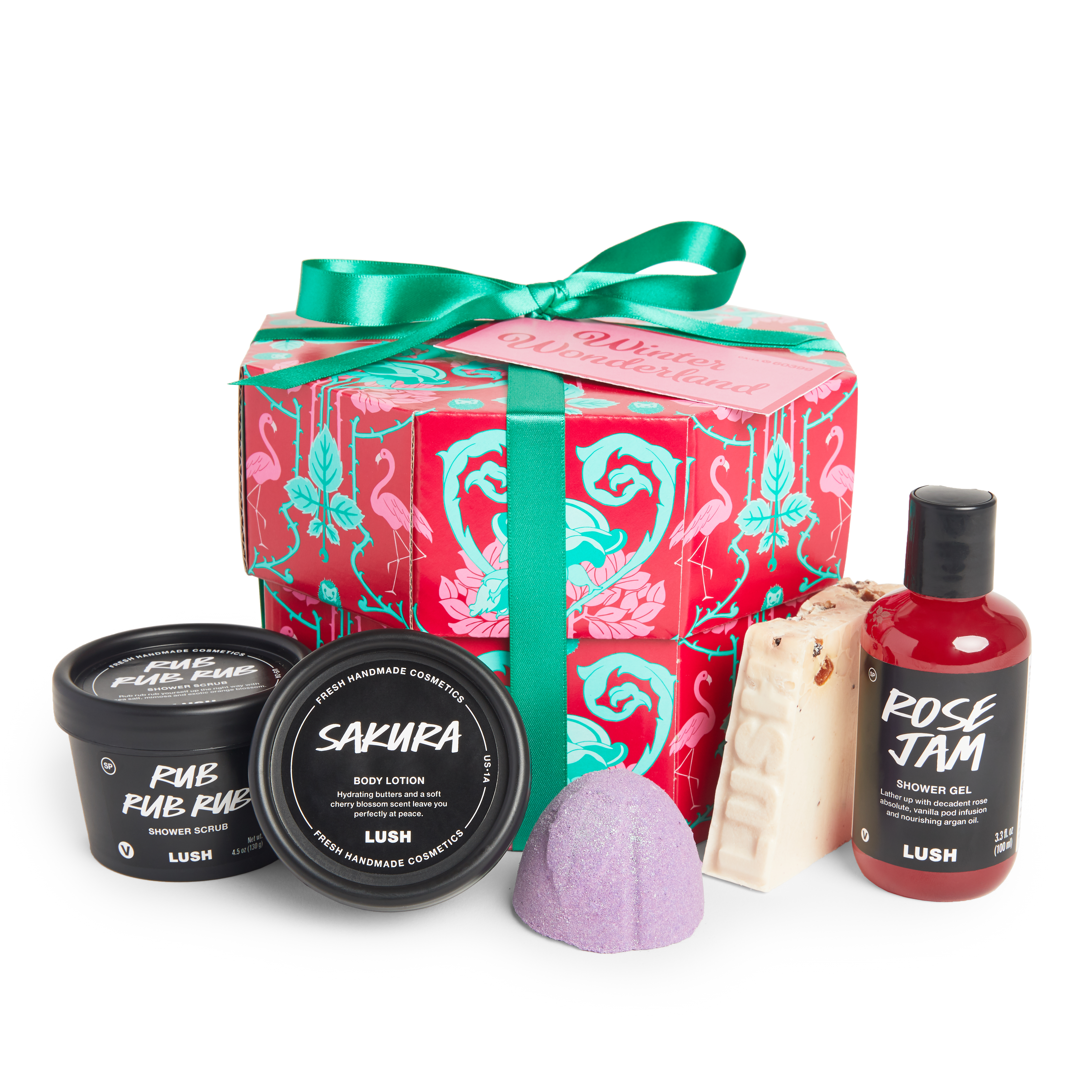 LUSH Winter Wonderland Set, $42.95
For the friend that loves staying home and relaxing, self-care brand LUSH is your ultimate answer. Amongst its myriad of gift sets, this holiday bundle features the popular, sweet-smelling Rose Jam shower gel, Sugar Plum shower bomb, lathering Sultana Of Soap, Rub Rub Rub sea salt scrub, and a limited-edition Sakura Body Lotion. Light some candles, play some smooth jazz, and have a night to yourself because we all need some #chill after this year.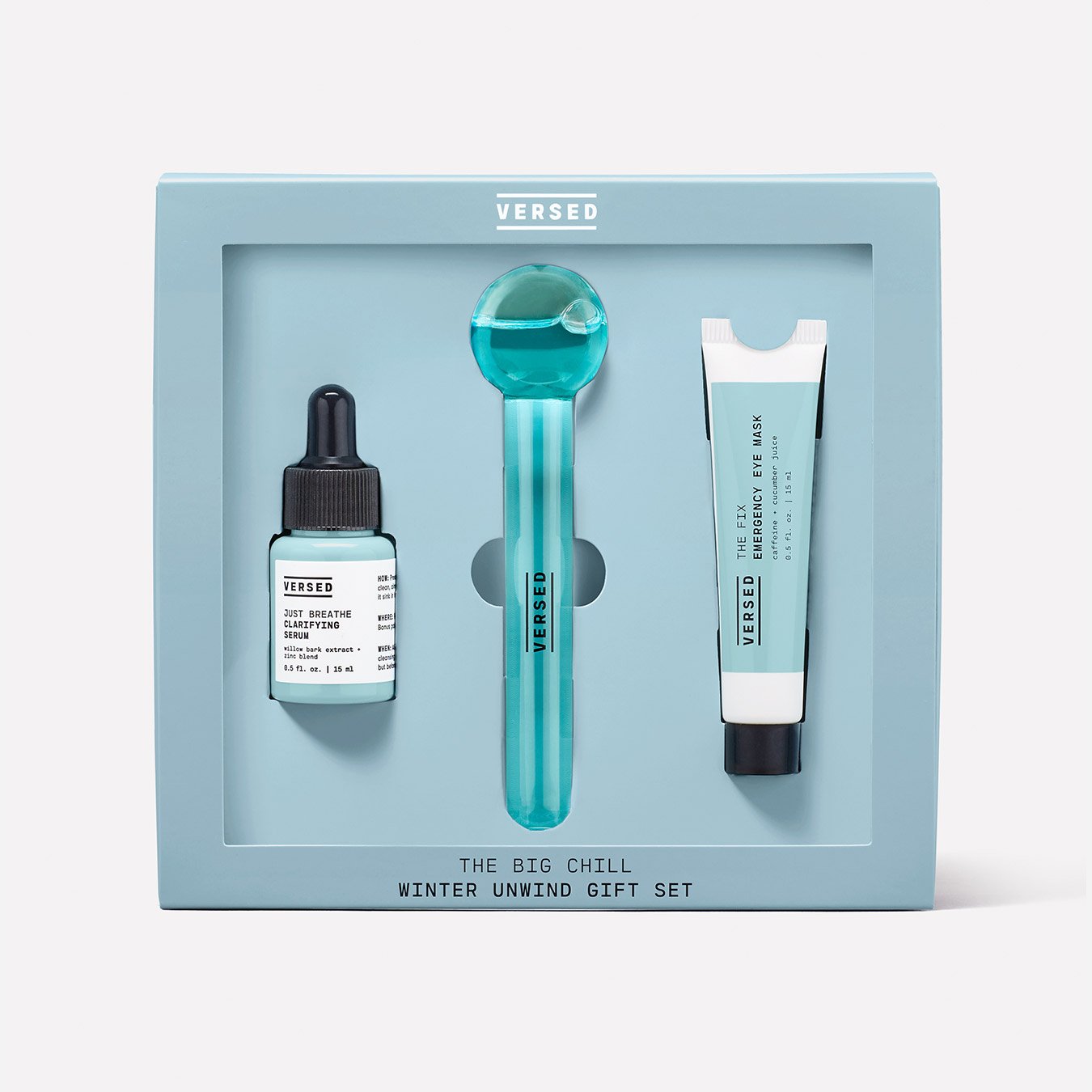 Versed The Big Chill Winter Unwind Gift Set, $16.99
Mornings got you down? Try out Versed's skin-calming, awakening trio promising reduced puffiness, decongested pores, and relaxation. Chill the Frozen Cooling Globe in the freezer before using the fun tool to massage in the Clarifying Serum and top off with the Emergency Eye Mask before your next morning Zoom call and watch the "You look so rested!" compliments roll in.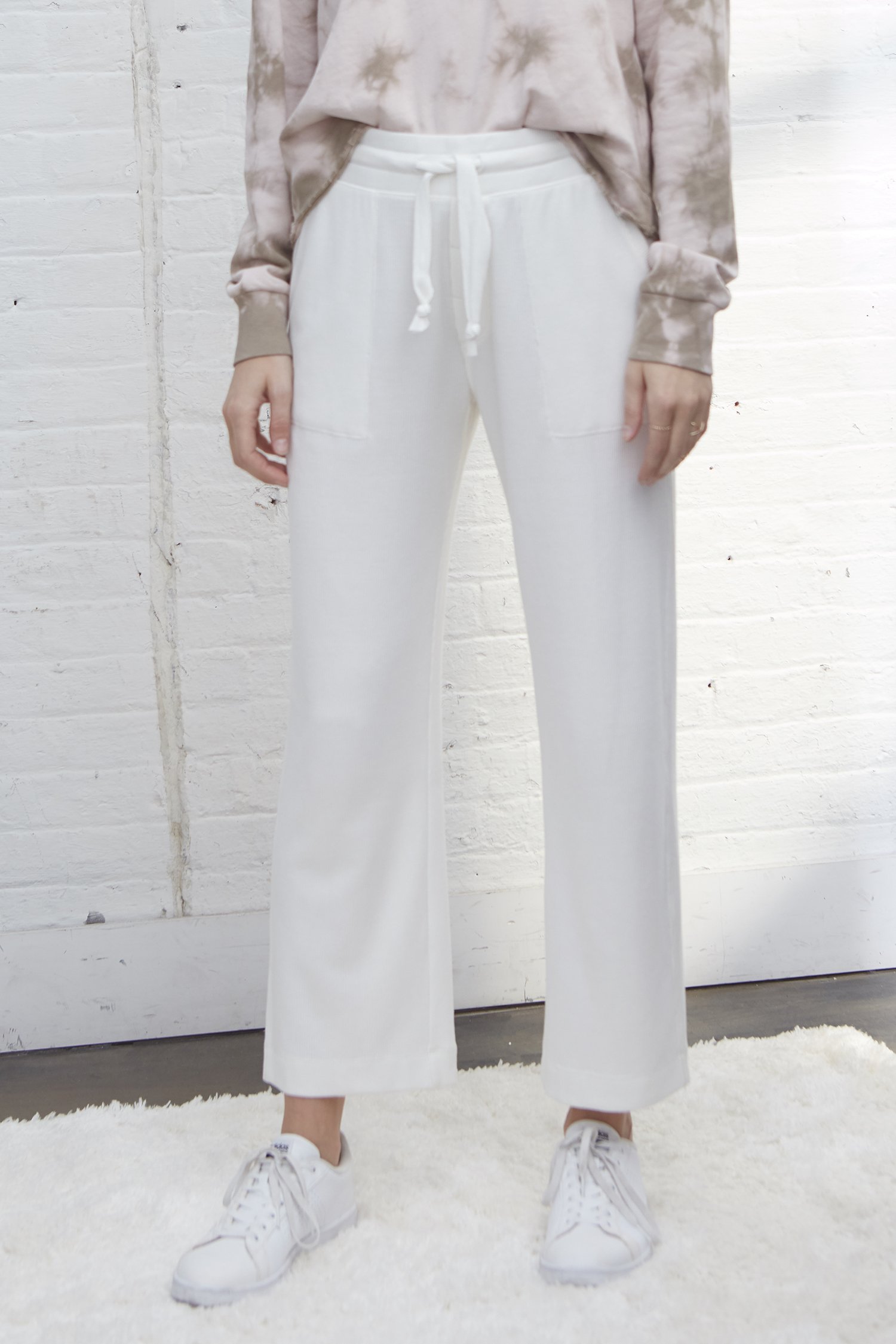 Grey State Londyn Pants, $108
Everyone could do with a comfy, work-from-home outfit. That's where Grey State comes in with its soft, eco-friendly cotton apparel. Committed to keeping its environmental impact low, the loungewear company is vertically integrated to handle the entire manufacturing process in its own solar-powered factory. Plus, a dollar from every purchase goes to non-profit organization One Tree Planted. Pair these soft AF pants with a cropped henley for a polished yet comfortable lounge outfit perfect for anything from a virtual meeting to walking the dog.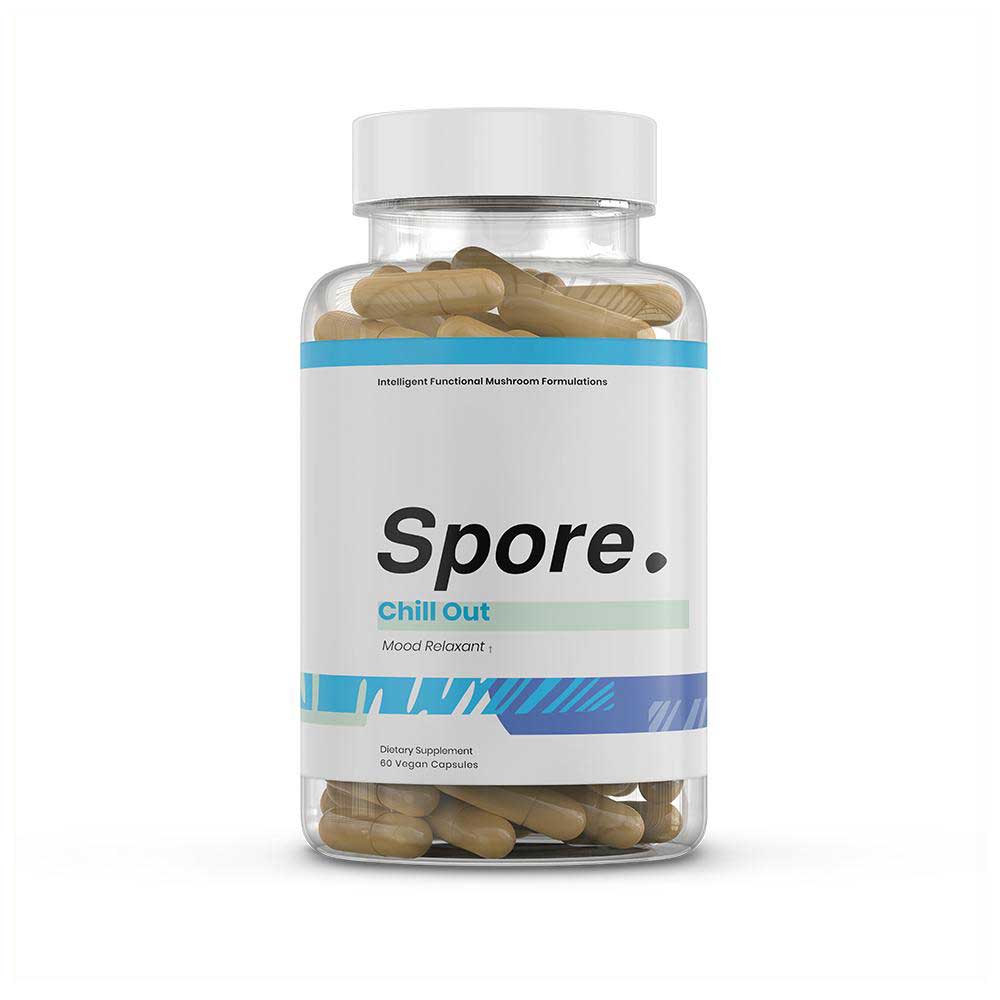 Spore. Chill Out Supplement, $29.95
Wellness supplement company Spore knows true calm comes from within, which is why it combines the power of mushrooms with natural herbs for helpful, transformative blends. After co-founder Michael Zavet was diagnosed with MS, he realized the healing effects of functional mushrooms for his body and mind. This Chill Out version utilizes reishi mushrooms, chamomile, lemon balm, and valerian root to bring tranquility to the end of the day. Bye, bye stress and hello restful sleep!
For the hair and skincare aficionado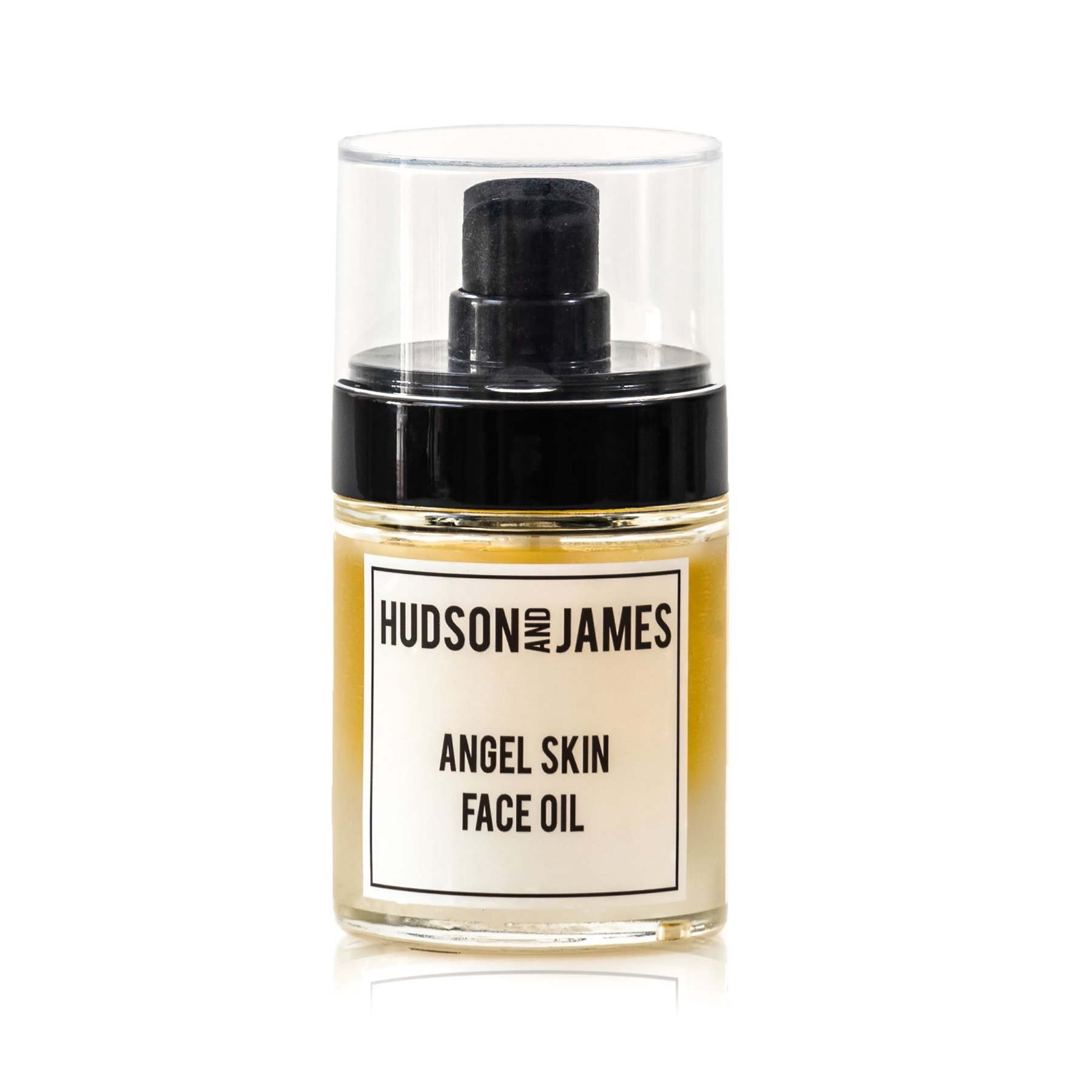 Hudson and James Angel Skin Face Oil, $85
Has your friend tried every face oil out there? Well, unless they've used this organic Hudson and James version, they might as well not have tried any. With its nutrient-dense ingredients designed to stimulate collagen, tackle wrinkles, and treat hyperpigmentation, this holy grail product renews skin to reveal a glowing, clear complexion. Made in hand-crafted, micro-batches, you can feel the powerful ingredients start to work immediately.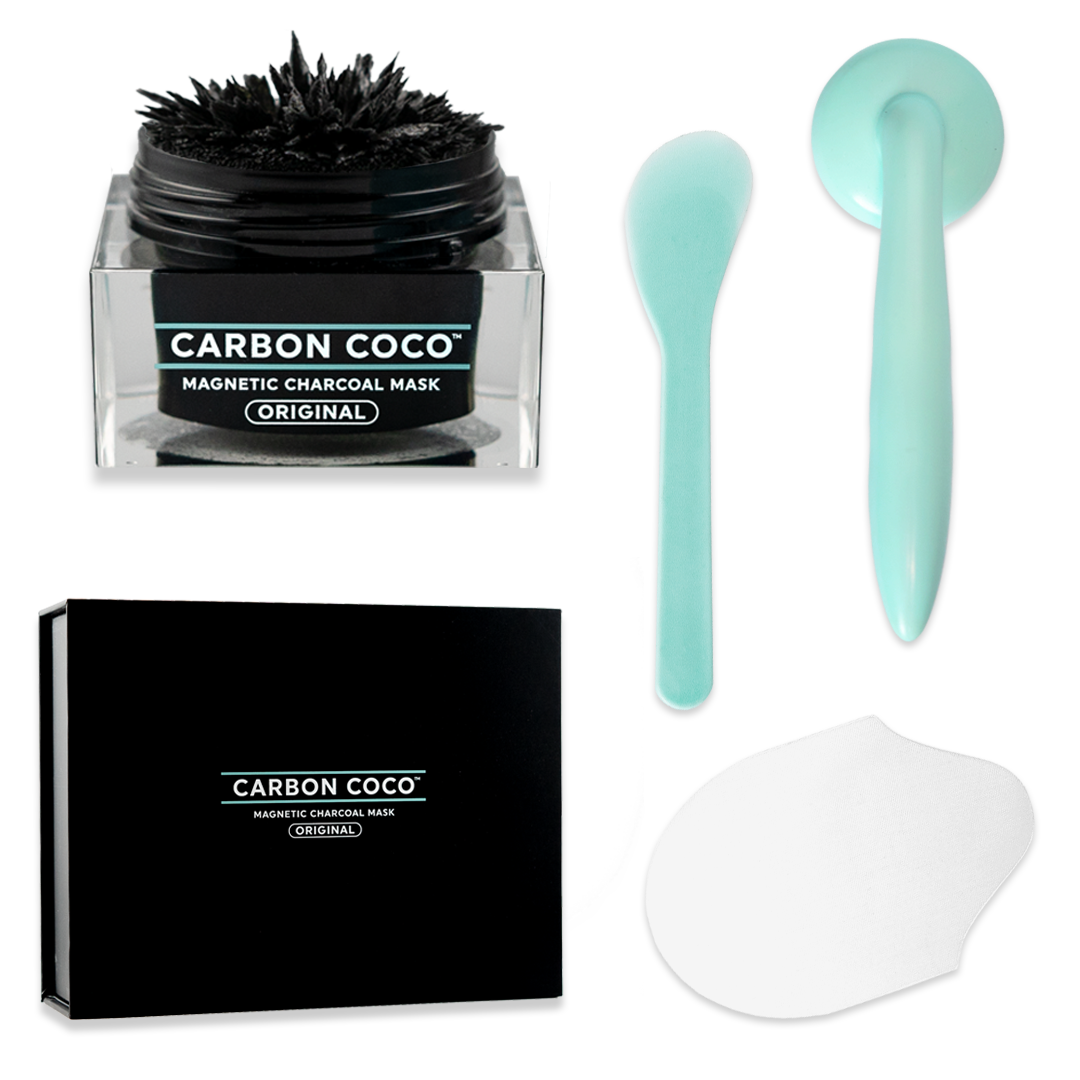 Carbon Coco Magnetic Charcoal Mask, $69.95
Always on the lookout for fun masks for a relaxing girls' night? This Carbon Coco mask utilizes medical-grade activated charcoal and comes with a fun magnet to literally pull the impurities out of your skin—no water needed! Grab a bottle of wine and bring on the skincare.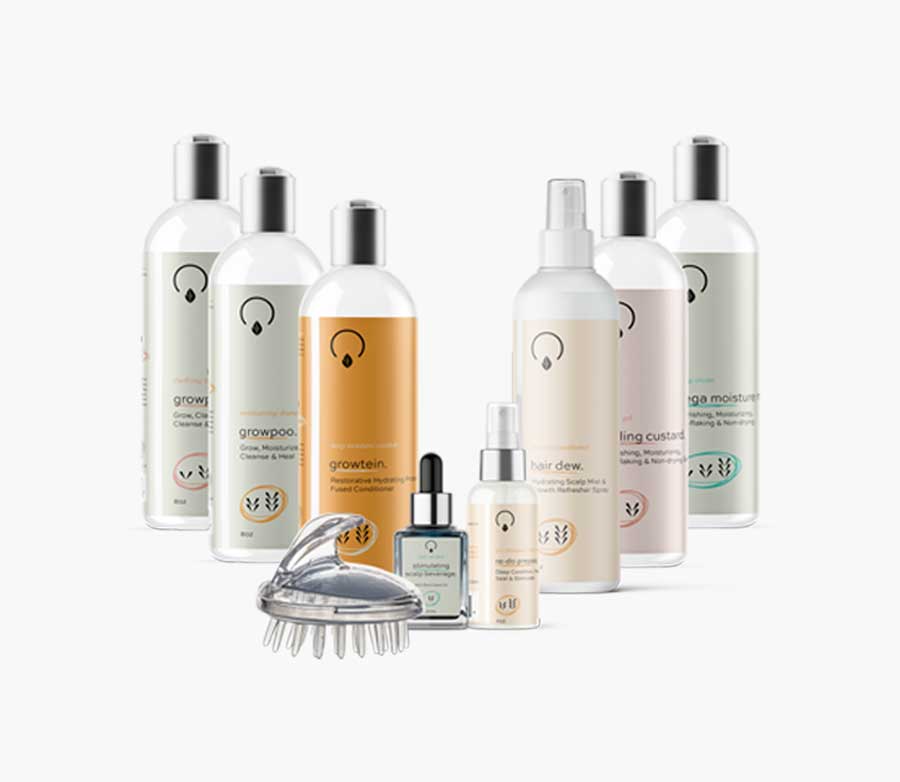 OrganiGrowHairCo Grow Diamond Bundle, $150
Founded by mom of three and Grammy-nominated songwriter and artist Kay Cola, OrganiCo smoothes flyaways, tames frizz, and brings out the best in curls. This bundle nourishes and protects so hair can grow longer, stronger, and fuller. Good hair days all the time, here we come!
For the practical friend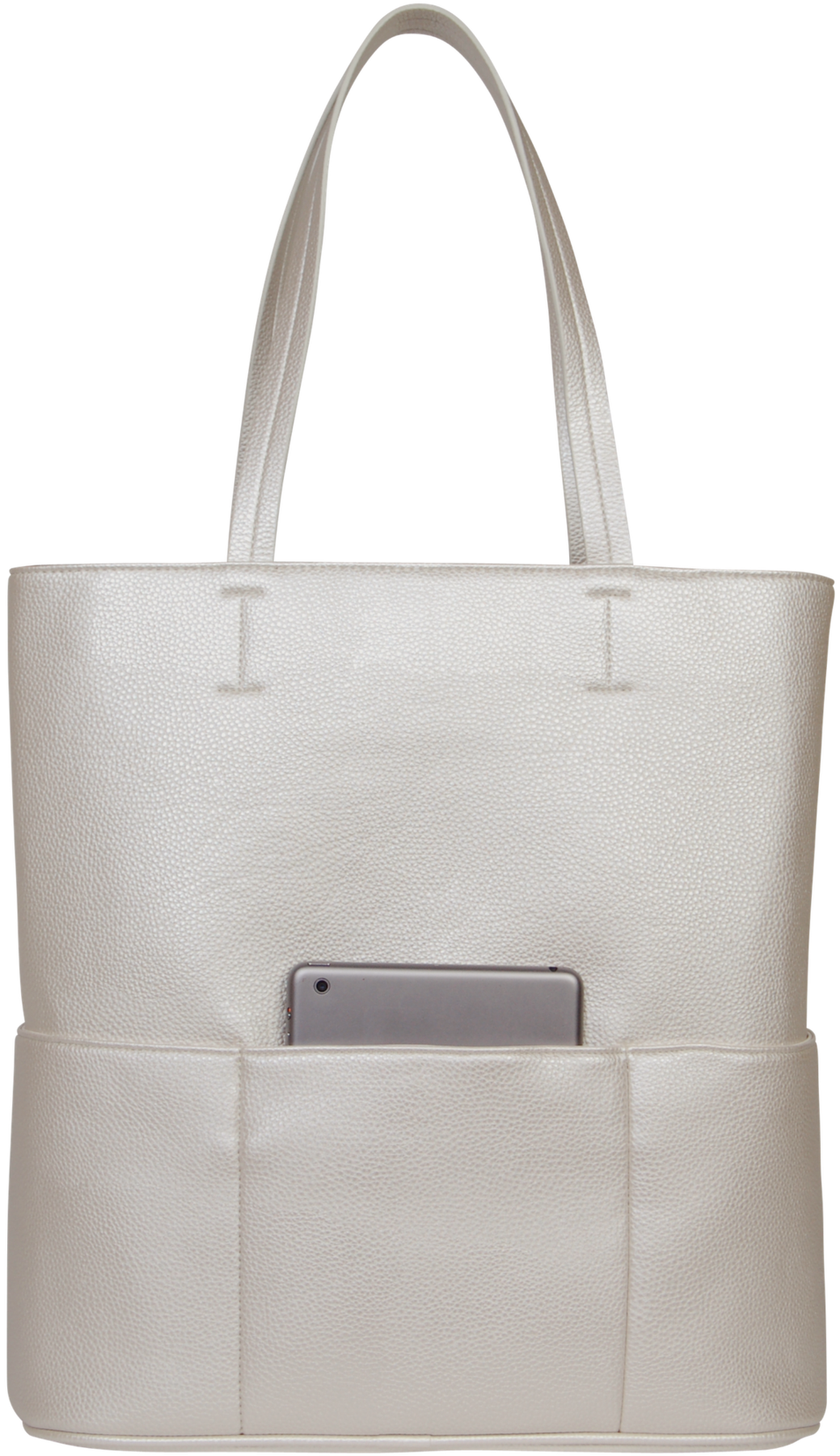 SportsChic Women's Vegan Tote Bag, $99
Running errands all day or heading to a socially distanced beach picnic? Grab this large SportsChic bag with deep, insulated pockets (filled with hand sanitizer, of course) that fit everything you need and keep your water bottles chilled. It can also be easily sanitized thanks to the durable, vegan pebble-grain leather and waterproof nylon lining inside.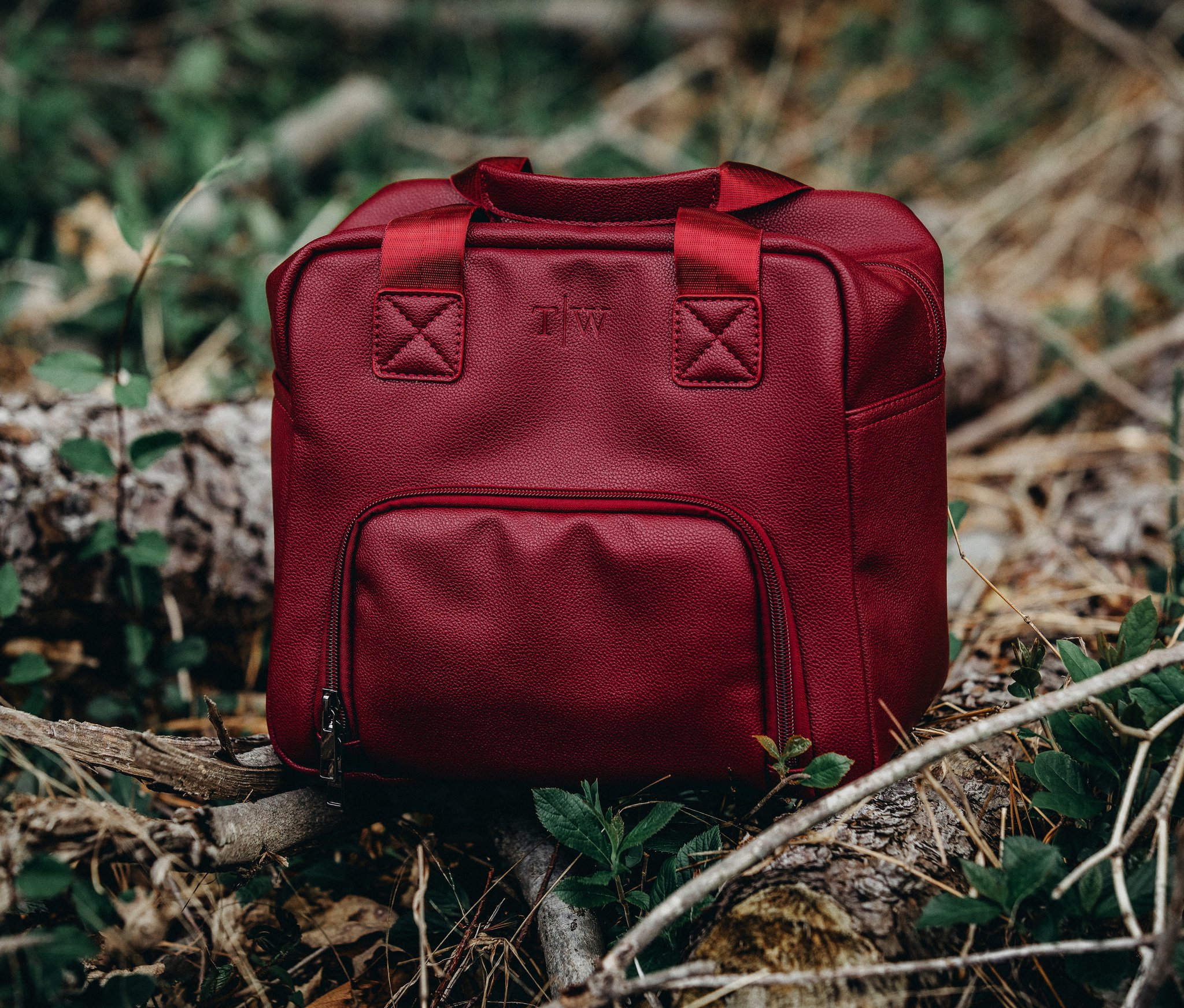 T|W Lunch Tote, $69.99
You'll want to have everything ready to go when everyone goes back to the office, and what's more important than a healthy vegan lunch for the long days away from the house? This luxury T|W lunch tote will keep all the chickpea tuna sandwiches and oat milk iced coffees chilled with its professional, waterproof insulation. And with its versatile vegan leather style, it can function as a camera bag or diaper bag for the weekends.
For the mom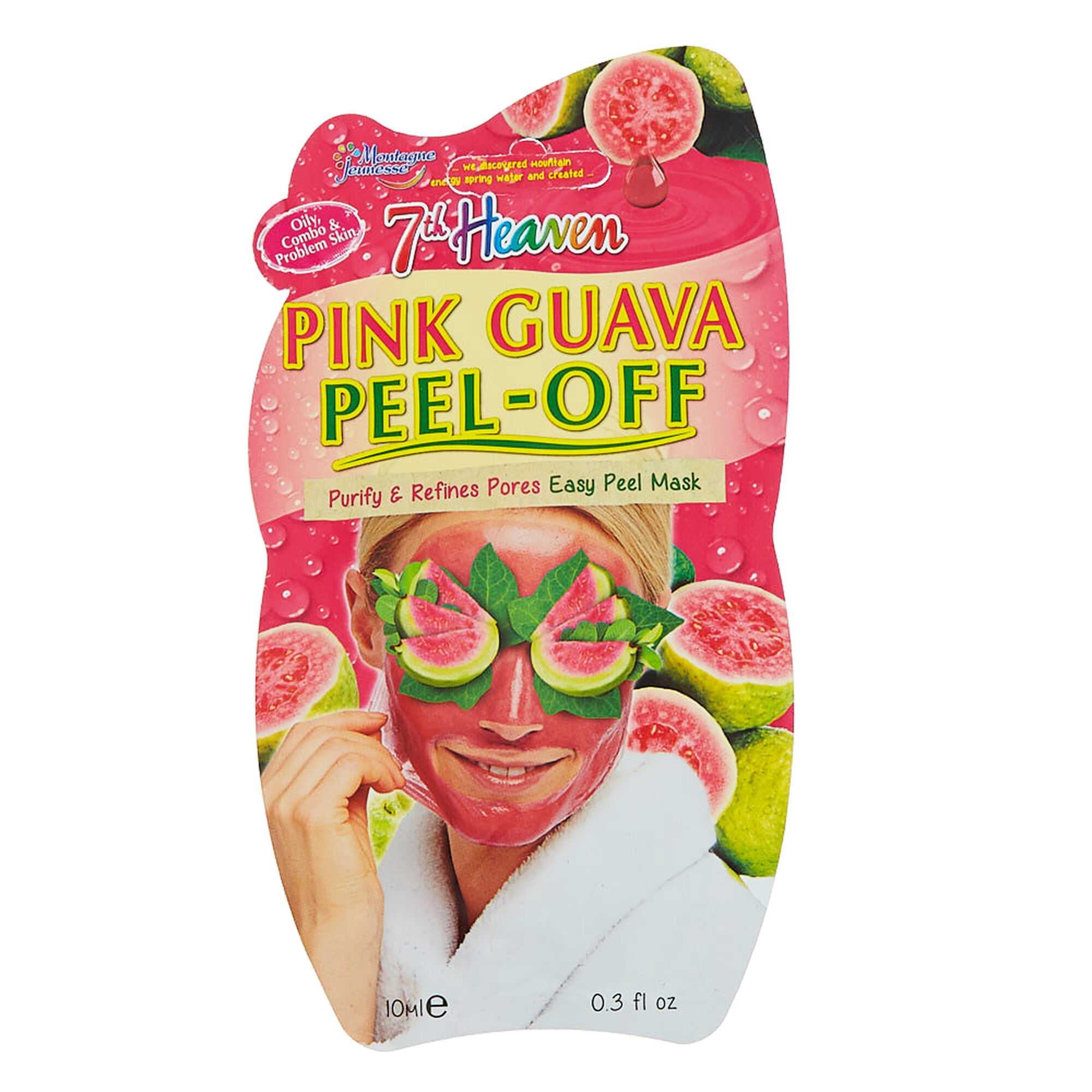 7th Heaven Peel-Off Masks, price varies
After a long day running after their kids, your mom friend will definitely be in need of pampering with these cruelty-free and vegan peel-off masks. The Pink Guava mask blends antioxidant-rich vitamin C, purifying mangosteen fruit, and anti-aging guava to keep your face feeling fresh for the morning. As an added bonus, kids will certainly love its fun, glittery hue.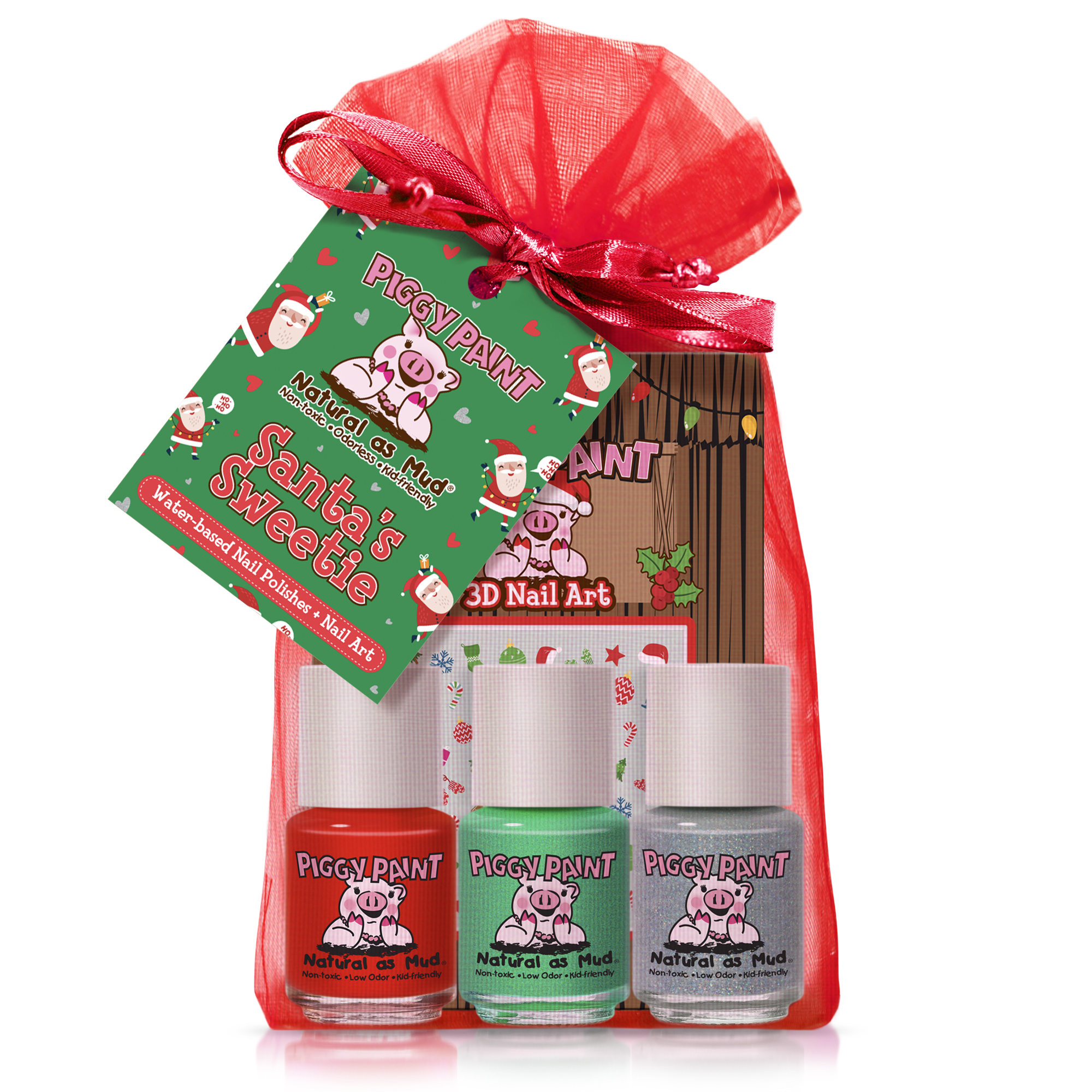 Piggy Paint Santa's Sweetie Gift Set, $14.99
Non-toxic nail polish brand Piggy Paint brings joy to kids with its vibrant colors and a safe, water-based formula. This cute stocking stuffer is perfect for the little ones featuring red- and green-themed nail polish plus adorable 3D nail art decals. Mani/pedis, here we come!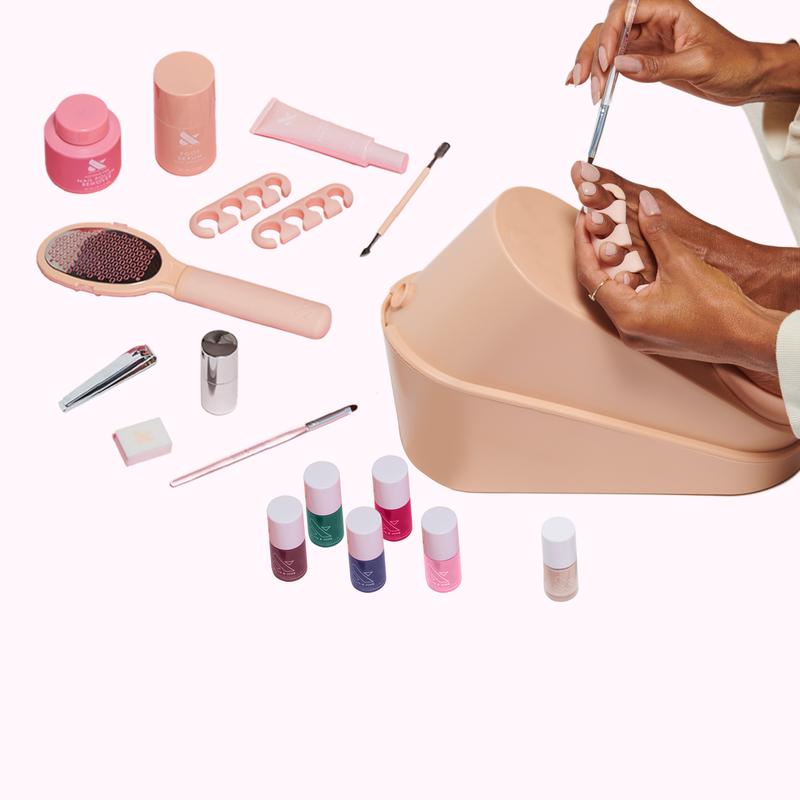 Olive & June The Pedi System, $70
For the grown-up version of a pedi, your mom friend will love this easy-to-use toolkit (complete with a footrest for easier color application) filled with everything you need for a salon-style pedi. Choose from a 7-free, vegan nail polish, and follow step-by-step instructions for the ultimate spa day from the comfort of your home.
For the guy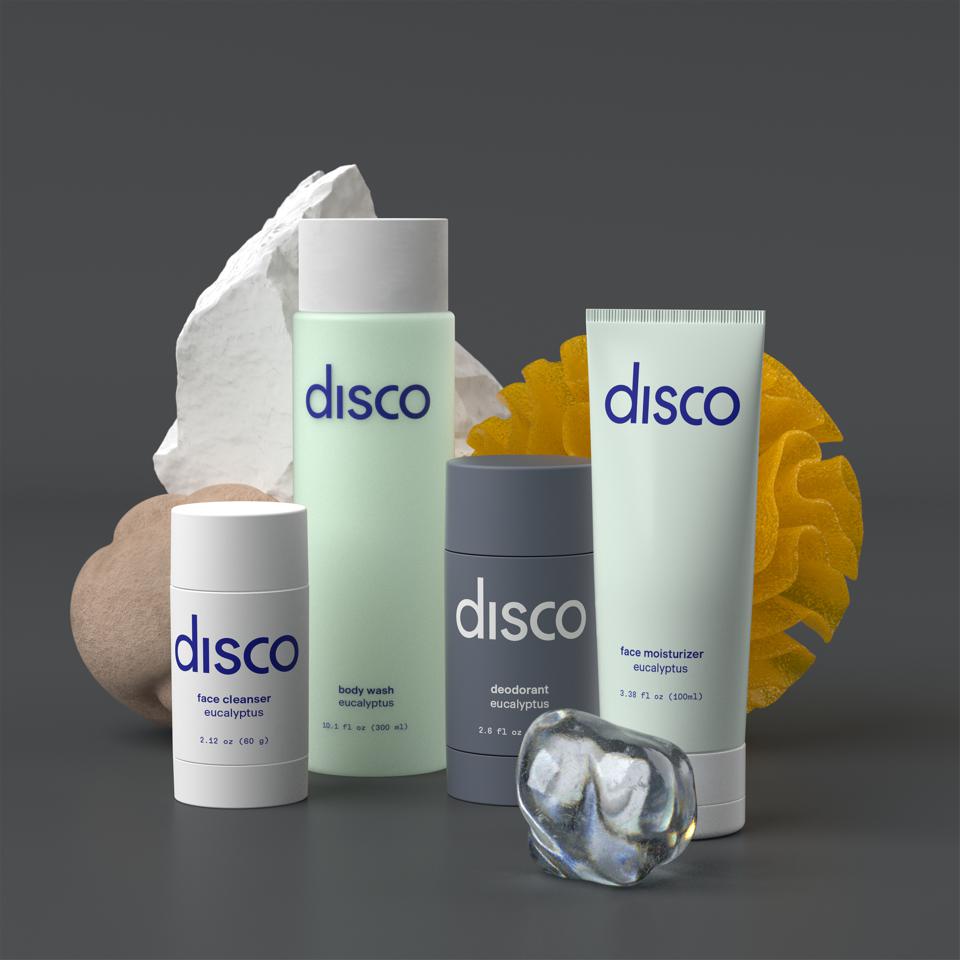 Disco Skincare Starter Set, $55
Disco's simple packaging and effective ingredients prove to be a valuable gift for your special guy. Including a face cleanser, scrub, and moisturizer, this set acts as a foundation for a clear complexion. Coconut oil hydrates while phytic acid rejuvenates and charcoal absorbs toxins. Bye, bye dirt!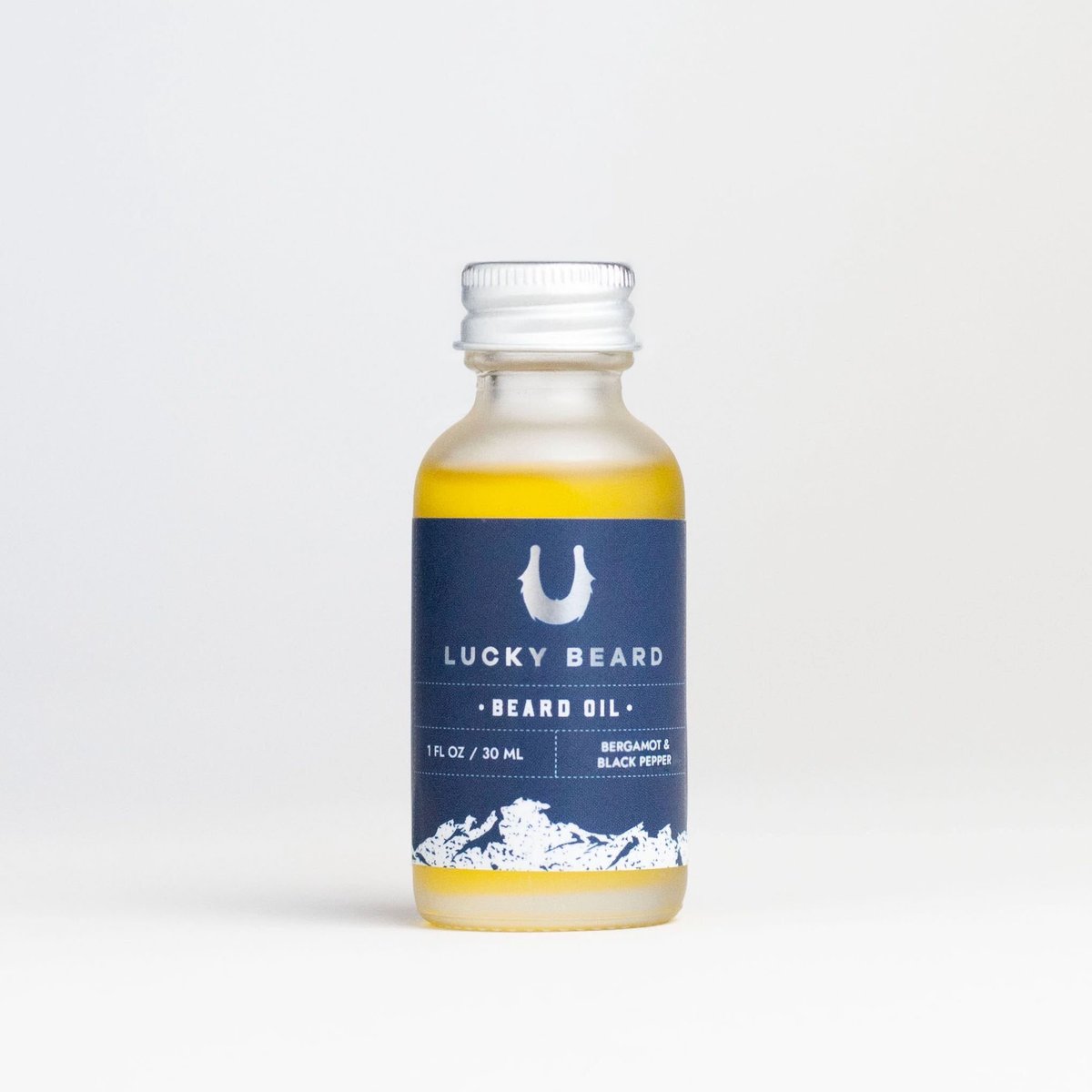 Lucky Beard Beard Oil, $17.99
After a year and a half of experimenting, founder Adam Wilson finally found the right recipe for an all-natural, hydrating beard oil. With Original, Australian Sandalwood, and Bergamot & Black Pepper scents, say hello to great smelling, nourished beard hair. Plus, 5 percent of your order is donated to the National Park Foundation to protect the wilderness, historical sites, and places of cultural significance.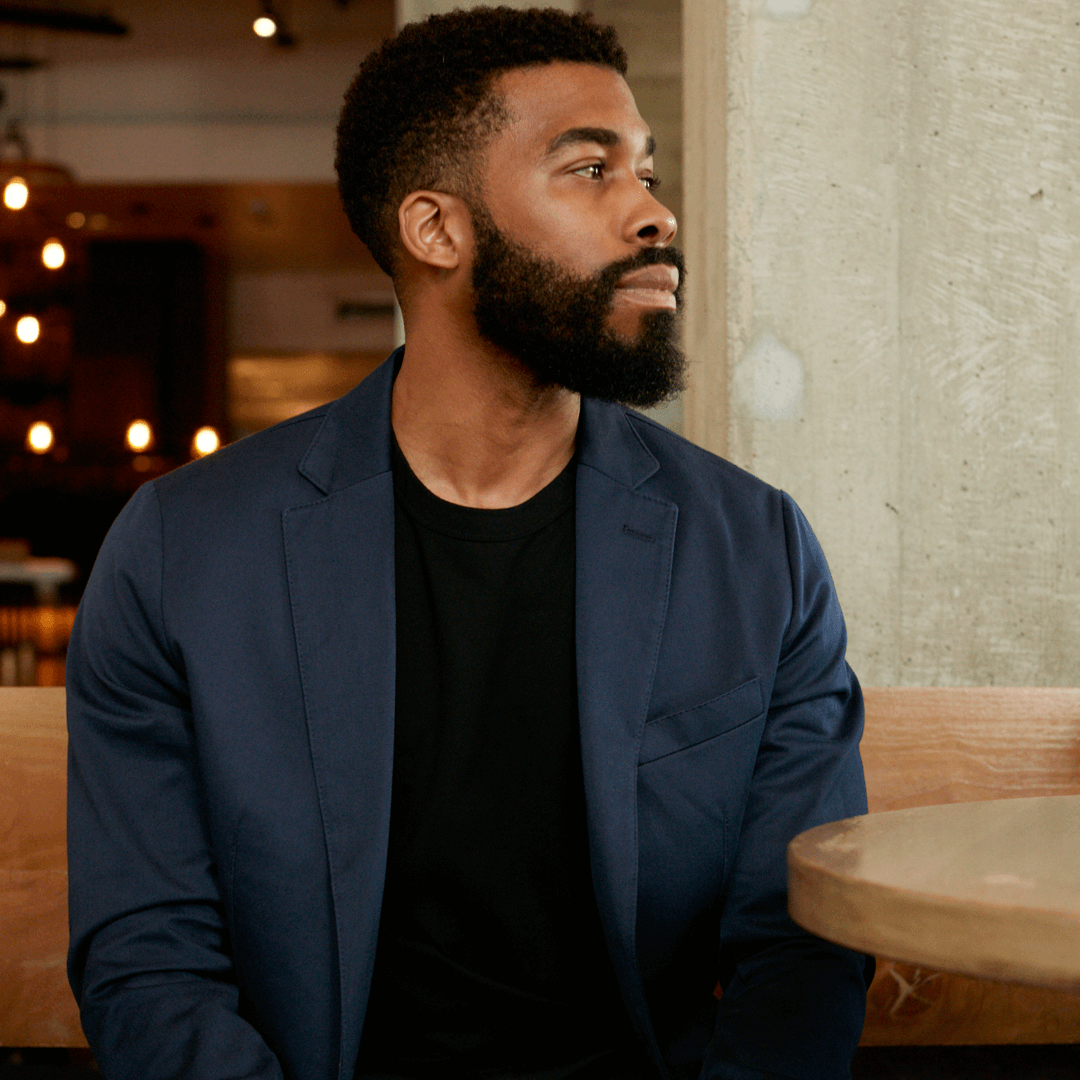 Tact & Stone The Performance Blazer, $248
This sustainable fashion brand uses its innovative Orbital Hybrid Yarn, a low-impact performance yarn with organic cotton and recycled polyester, to wick away moisture and resist pilling so you can wear your pieces longer. Additionally, with one purchase of this sharp blazer ideal for holiday dinners, you'll save 228 gallons of water and have an option to upcycle your items to keep in line with Tact & Stone's circular fashion philosophy.
For the one that has everything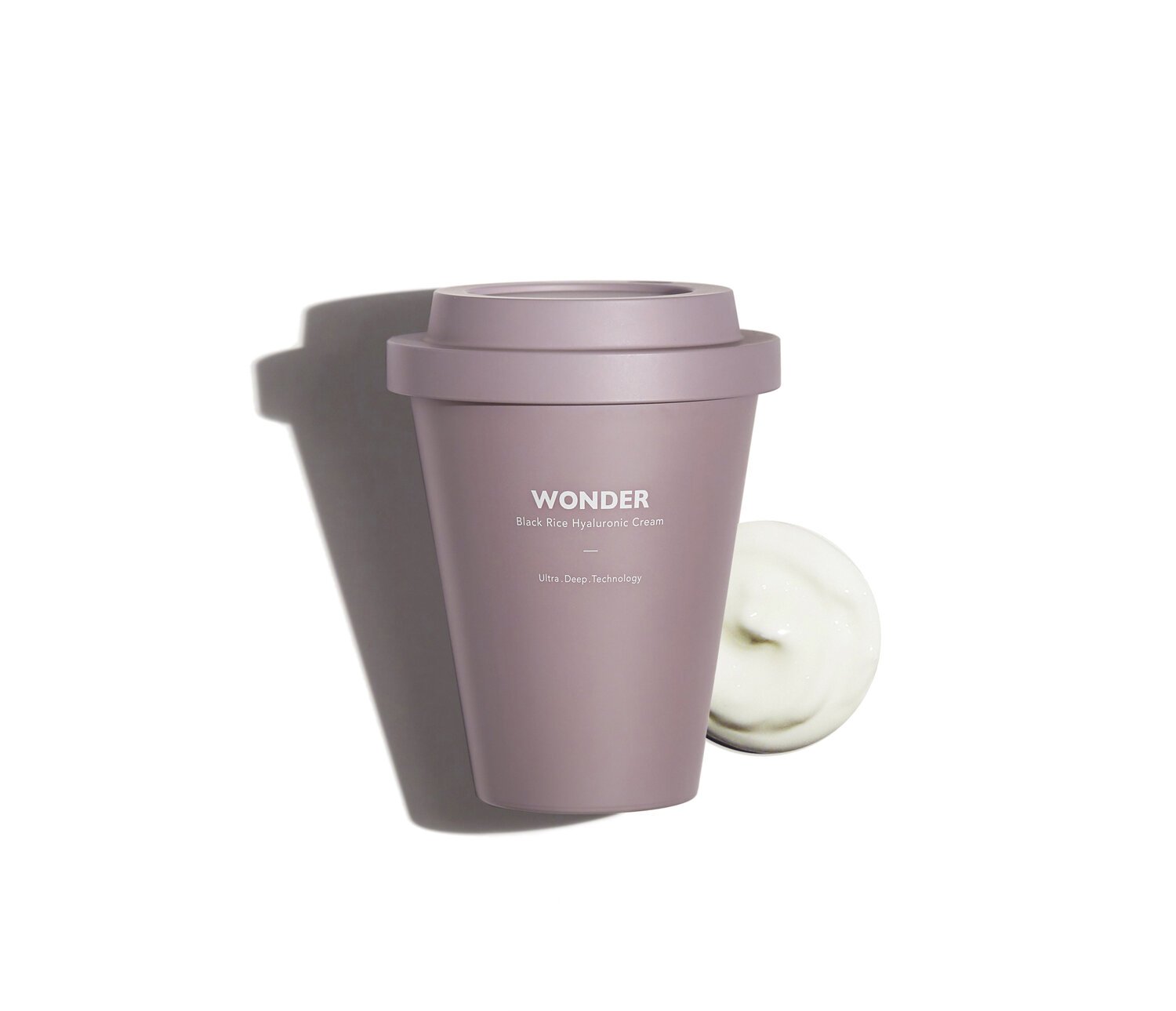 Haruharu Wonder Black Rice Hyaluronic Cream, $30.60
For chic, modern packaging and patented hydrating technology, this Haruharu cream is the ultimate gift for the winter. The fermented black rice is rich in antioxidants and adds intense moisture to skin during the harsh winter cold while the adorable coffee cup packaging is a stand out on your beauty counter. After you've used it up, repurpose the cup as a planter or store other beauty items such as lipsticks. So cute!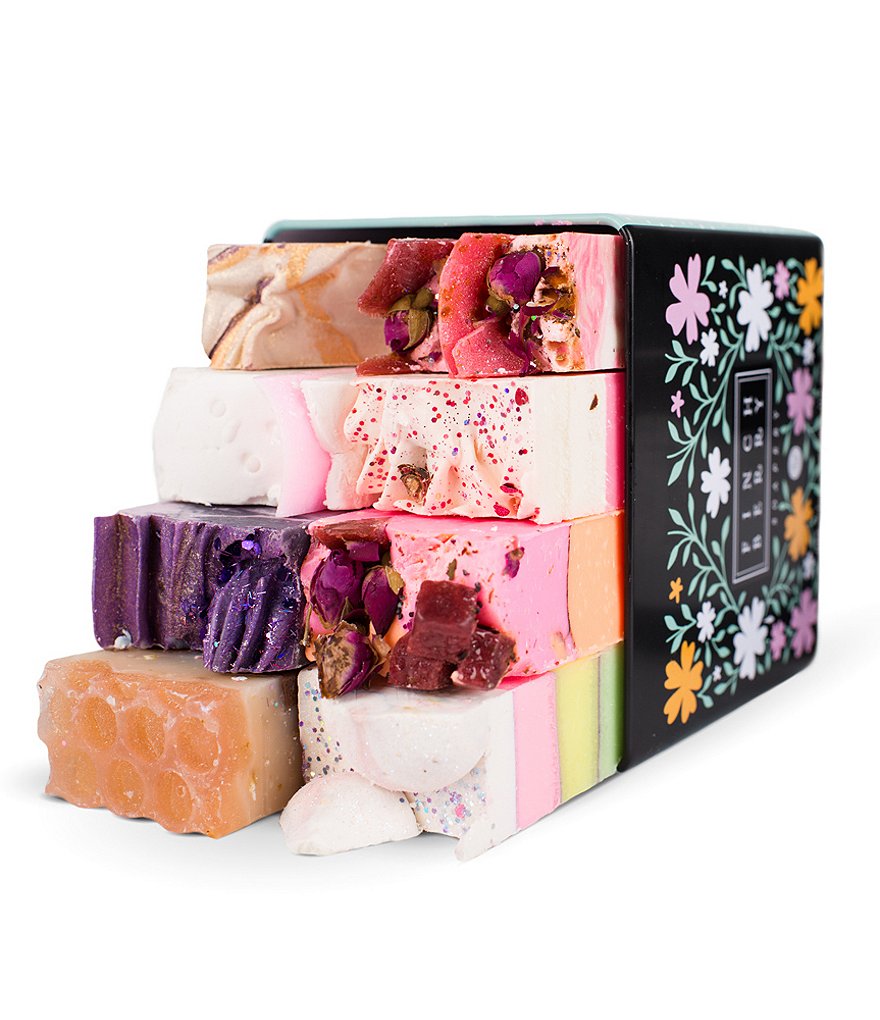 Finchberry Best Seller Sampler Tin, $40
Northern Florida-based Finchberry handcrafts each individual soap bar with natural, food-grade ingredients. This sampler set contains eight gorgeous bars with decadent scents for a truly sensory experience every time you step in the room.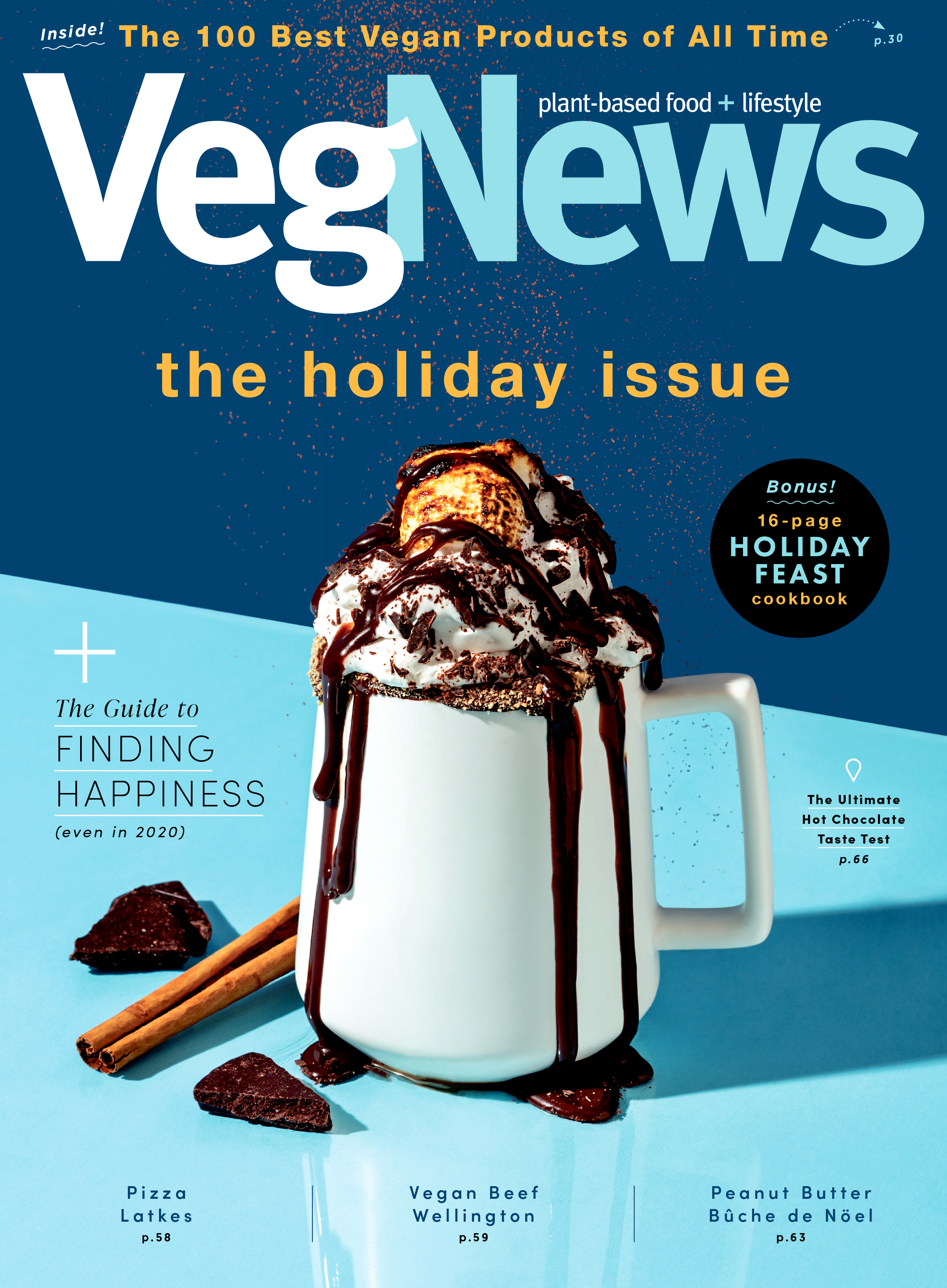 VegNews Subscription, $25
To get the latest vegan news and product recommendations, consider a subscription to VegNews! From the fashion brands we're currently loving to the best glam makeup products for the holiday season, stay in the know of anything vegan beauty and style-related. Each subscription comes with a beautiful print copy and a digital download so you can always have a good read on hand.
Aruka Sanchir is the Beauty & Style Editor at VegNews who loves finding the best gifts for friends and family during the holidays.