Identical twins Kathleen and Kristina Cuce had been opposed to the use of animals in circuses for as long as they could remember. But it wasn't until they were 15, when Kathleen was doing research for a school project on circus animals, that she and her sister learned of all the abuses animals suffer not only to provide "entertainment," but food, product testing, clothing, accessories, and more.
"I had to go to PETA headquarters in Norfolk [Virginia] to get information, but I was sick, so Kristina went for me and picked up some pamphlets," Kathleen recalls. "There was one pamphlet in particular that had information about the treatment of animals in slaughterhouses, and it really disturbed me."
It was then that Kathleen decided to become vegetarian. Her sister followed suit soon after, and today, the 37-year-old Virginia Beach residents are not only vegan, but run a successful cruelty-free business and spend countless hours on animal rescue missions.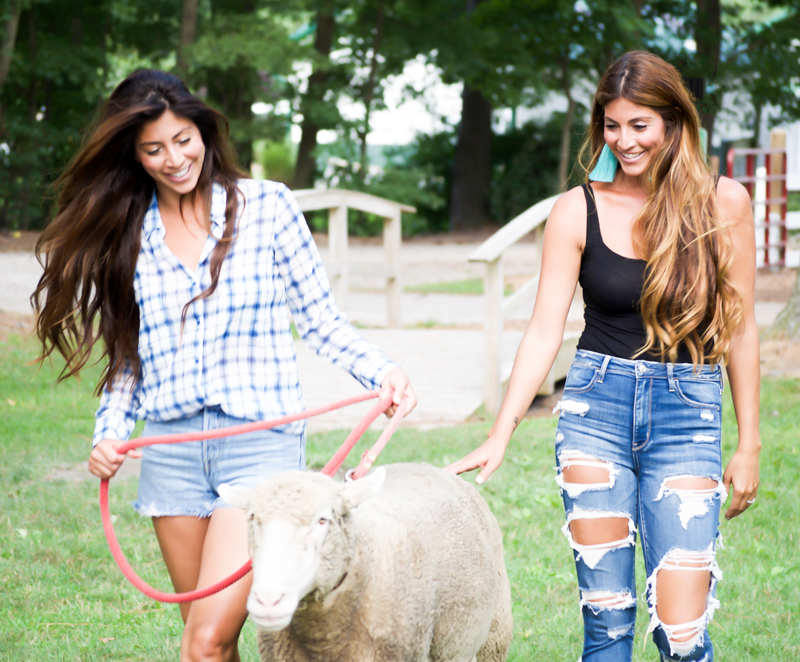 Functional fan footwear
The youngest of four daughters, Kristina and Kathleen spent their teenage and college years working in their parents' Italian restaurant. With a strong work ethic and entrepreneurial spirit, they knew they wanted to start their own business. Because they were both fashion aficionados with a penchant for footwear—and frustrated with the lack of animal-skin- or fur-free options—they began looking into making shoes and boots, but not just any shoes and boots.
Die-hard Colts fans, they went to an NFL game at Lucas Oil Stadium in Indianapolis. By the time they made their way from the parking lot to the stadium in inclement weather, their feet were soaked. "We thought it would be great if we could get rain boots with a Colts logo, so we went to the pro shop and the employees told us that they didn't carry footwear," Kathleen said. "They had everything else under the sun with the Colts logo, but not footwear."
"So we came home and looked into it," Kristina continues. "And licensed footwear did not exist."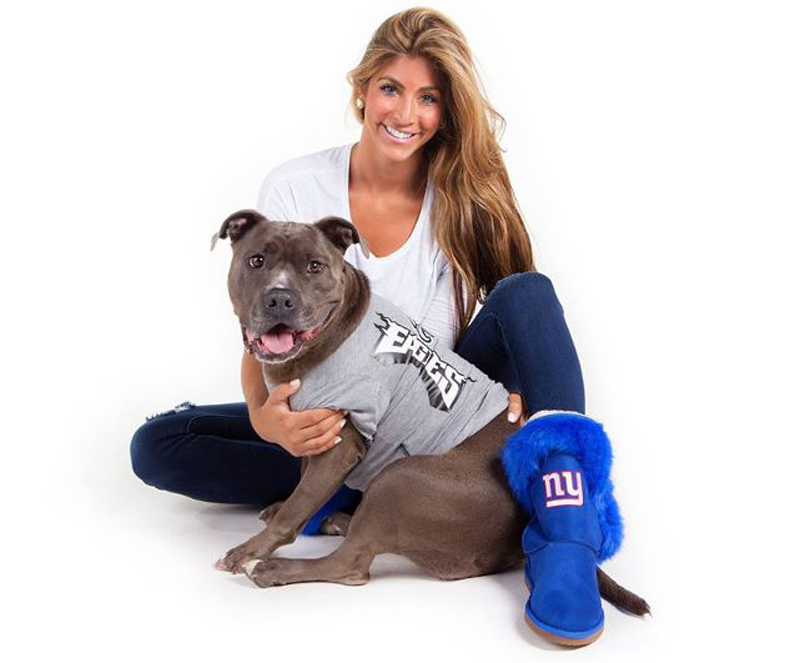 Ethical entrepreneurs
In fall 2009, they contacted the NFL licensing department, and by March 2010, Cuce Shoes had launched its first products, making a profit the first year and growing by leaps and bounds every year since—even obtaining a license from the National Hockey League. The sisters have expanded their line to include a variety of boots—including some that don't have sports logos on them and a style that looks like Uggs, only without sheepskin or wool—accessories, leather-free bags, and apparel under their Fabgating by Cuce Shoes brand.
"It is very important to us that we use only synthetics in our collections," Kathleen said. "We choose from the finest faux furs, synthetic suedes, and man-made leathers. There is no reason to wear another living being's skin. Ever."
"These days," she adds, "the synthetics on the market are just as great quality and durable as real animal skins. There's a big misconception that faux is cheap. The synthetic material we use is actually better [than animal skins and fur]."
Time well spent
While the Cuce sisters—who are both married and have two rescue dogs each—are committed to the continued success (and expansion) of their business, their hearts and souls are in their volunteer animal rescue efforts. They, along with their two older sisters, work with several animal welfare organizations in the South, donating time and money to coordinating rescues with transporters and finding foster and forever homes for animals.
"We run it like a business because we need to work really quickly sometimes to get dogs out of dangerous situations or out of kill shelters," Kristina said, adding that they have a "very thorough" screening process to make sure the dogs go to good homes. They also have a strong social media presence where they give "pupdates" on how dogs they have rescued are doing.
"We have heard wildlife cry for their babies. We have rescued dogs and seen the transformation from being petrified to having so much love. All beings have feelings," Kathleen said. "They say ignorance is bliss, and I certainly believe that. There are some days I wish I did not know what happens in regards to factory farming, furriers, and dog fighting. The knowledge can take you to a dark place."
And while it is difficult for Kathleen and Kristina to process the magnitude of animal suffering, they plan to keep plugging away, doing what they can professionally and personally, to help all animals.
Juliet Pennington is a Boston-based journalist who focuses on travel, entertainment, and all-things vegan.