The first thing on your gift list this Father's Day should be a hug. Dads don't get enough of these simple yet meaningful gestures. Of course, it's always nice to gift something he can open up, too. No matter how old Dad may be, he'll never outgrow that giddy feeling of unboxing a present (or accepting an unexpected hug). Whether that's a gift card to his favorite vegan-friendly brewery or an at-home kombucha brewing setup, here are 23 vegan gifts to make Dad light up on Father's Day.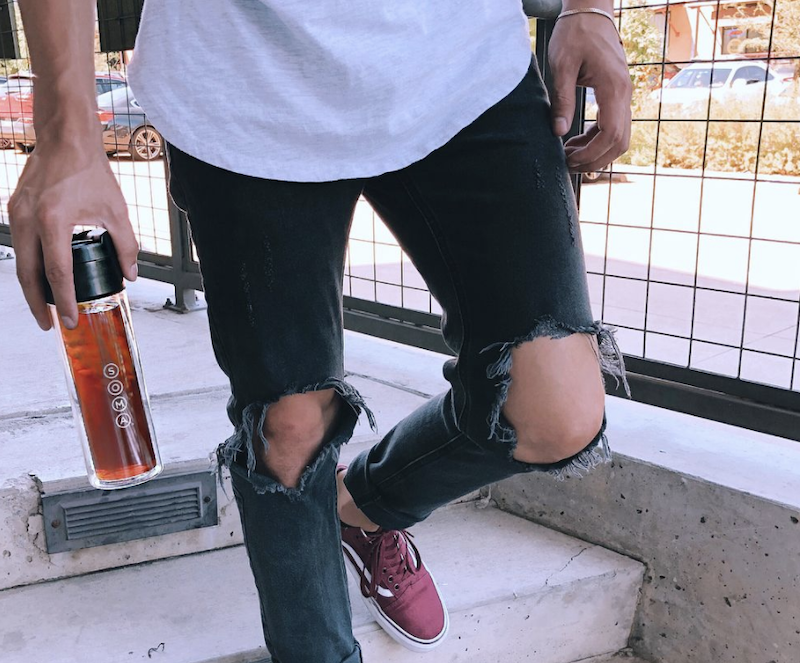 Danny Hinojosa
1 SOMA Brew Bottle
For the coffee snob on the go, this insulated brew bottle will let Dad have the freshest cup of coffee on-the-go (with his preferred fair-trade grind, of course). The sleek design will keep his cuppa hot (or cold) for hours, which means he never has to settle for a chain coffee shop when he has a fresh brew in hand.
Find out more
2 DuraCeramic Air-Fryer
Air-fryers are worth the hype. This multipurpose appliance lets Dad come home late and quickly prep a healthy plant-based meal in about 20 minutes. Consider pairing the gift with a few printed air-fryer recipes to open his mind to the wonder and abundance of the air-frying world. This compact Oster model stands out for its five-star reviews and a unique tilt motion for even cooking.
Find out more
3 FlexiSpot Standing Desk
Now that the "temporary" work-from-home situation has become permanent for many, it's time Dad replaces his makeshift standing desk (aka a monitor set on a pile of old dictionaries) with a sleeker setup. This convertible desk can be lowered to seating or raised to standing to break up the workday. Have a bit more to spend? Pair this gift with an adjustable ergonomic chair for the total package (or make Mom buy it for a cool group gift).
Find out more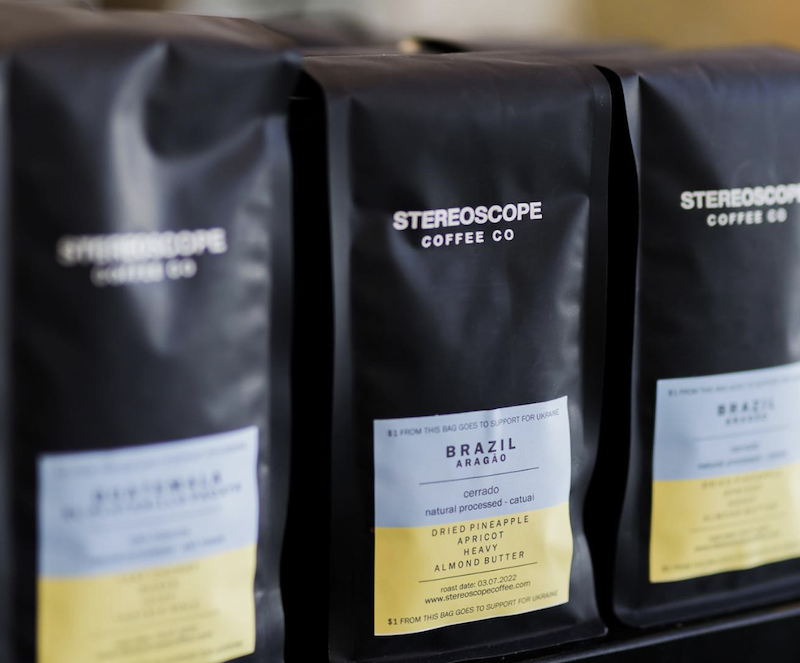 Stereoscope Coffee Co.
4 Really good coffee
As a follow up to the brew bottle, Dads who run on caffeine may appreciate a high-quality bag of coffee beans. If he's a regular at a local coffee shop, stop by yourself and purchase a bag or two of their bean selection. Don't ask for it ground—the fresher the grind, the better the brew.
Find out more
5 Matt and Nat Briefcase
Finding a great-looking vegan leather briefcase is no small task. This model stands up to the beating of a city while also showing off Dad's professional style that is sure to impress any boss or client.
Find out more
6 VegNews Meal Planner
If Dad is curious about going plant-based but isn't exactly sure where to start, our VegNews meal planner can help. The program includes personalized meal planning, approachable recipes, and optional grocery delivery. It also takes the pressure off you and allows Dad to discover vegan living at his pace without his kid harping on about the ethics of dairy-based cheese.
Find out more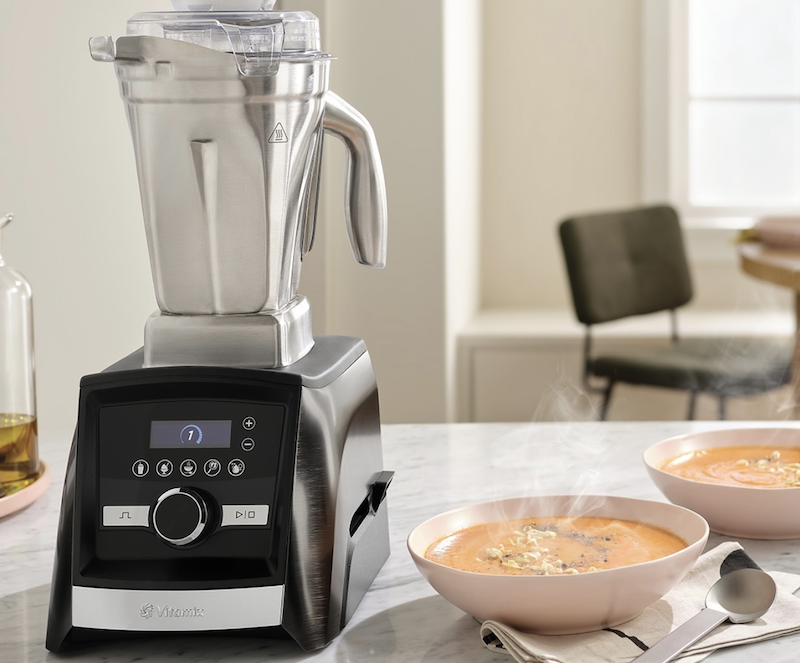 Vitamix
7 Vitamix
Every vegan (or person, really) needs a high-quality blender, and the Vitamix is the gold standard of blenders. Like the air-fryer, once you use it, you'll wonder how you lived without it. They're not cheap—prices range between $260-$599 depending on the model, but they'll last a decade. If you need to save a few dollars, buying a certified refurbished model is the way to go.
Find out more
8 Miomojo The Essential Backpack
If Dad isn't a briefcase guy, this cool vegan backpack will more than do the trick. Perfect for office casual or traveling, this bag comes with tons of pockets to carry everything he needs.
Find out more
9 Bombas socks
It's a bit of a joke gift, but there's no denying that Dad will get plenty of use out of a pair of socks. Bombas makes a range of vegan-friendly comfy socks for any occasion—be it office attire or performance gear. The fun Cookie Monster-themed calf socks are our favorite by far, but the brand offers more muted styles as well. Note: not all socks are vegan; some are made with wool. Fortunately, you can sort by material and avoid any animal-based options.
Find out more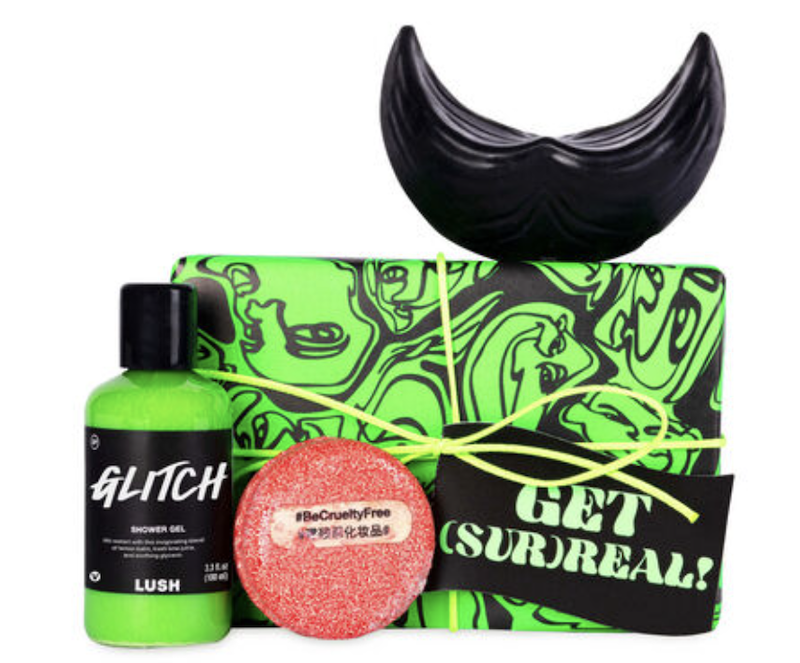 LUSH
10LUSH Gift Set
Bath and body products are not just for women; men need some major moisturizing, too! LUSH products are gender-neutral, but the vegan-friendly brand does offer a collection of Dad-centric products around Father's Day. Choose from the dapper mustache-shaped soap to a gift set trio of solid shampoo, body wash, and the mustache soap.
Find out more
11Hydro Flask
There's something manly about carrying around an industrial-sized reusable water bottle; some of the larger models can double as a dumbbell! Save the planet from plastic water bottles and give Dad a makeshift kettlebell all-in-one.
Find out more
12 Daylite Hiker Boots
If your Dad is a fan of Vibrams, he'll love these minimal yet supportive vegan hiking boots. The sole allows the wearer to feel the ground, enhancing one's experience in nature while also ensuring he doesn't slide off the mountain. Scramble trails, bring it on.
Find out more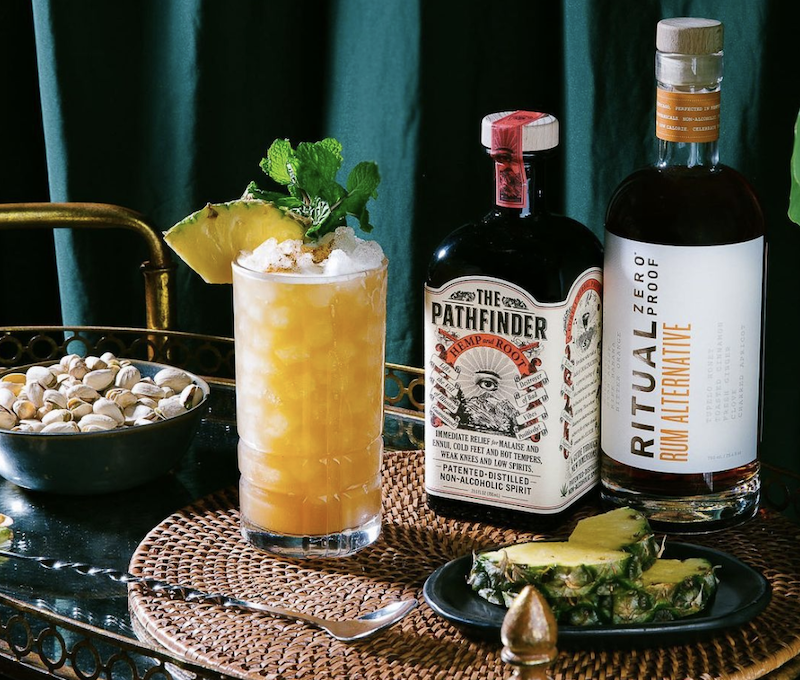 Ritual Zero-Proof
13Ritual Zero-Proof Spirits
The alcohol-free trend hasn't let up, but that doesn't mean the taste for a good cocktail has diminished. Ritual's zero-proof whiskey, tequila, and gin offer the same flavor profile without the alcohol. They're a great addition to any home bar cart.
Find out more
14WV Oakes Cross Running Trainers
Whether Dad just started running during the pandemic or he's been a runner since high school, he needs to replace his shoes every three to four hundred miles. Support the cause and fuel Dad's running addiction with these running shoes. Developed by three-time world record holder and ultramarathoner Fiona Oakes, these shoes will make Dad's feet fly on the road or the trails. Ten percent of all sales go toward the Fiona Oakes' Tower Hill Stables Animal Sanctuary.
Find out more
15VegNews Subscription
We'd be remiss if we didn't mention a subscription to our award-winning magazine. From vegan news to innovative recipes and more, our magazine can help Dad get a glimpse into the vegan world—and give you something to talk about!
Find out more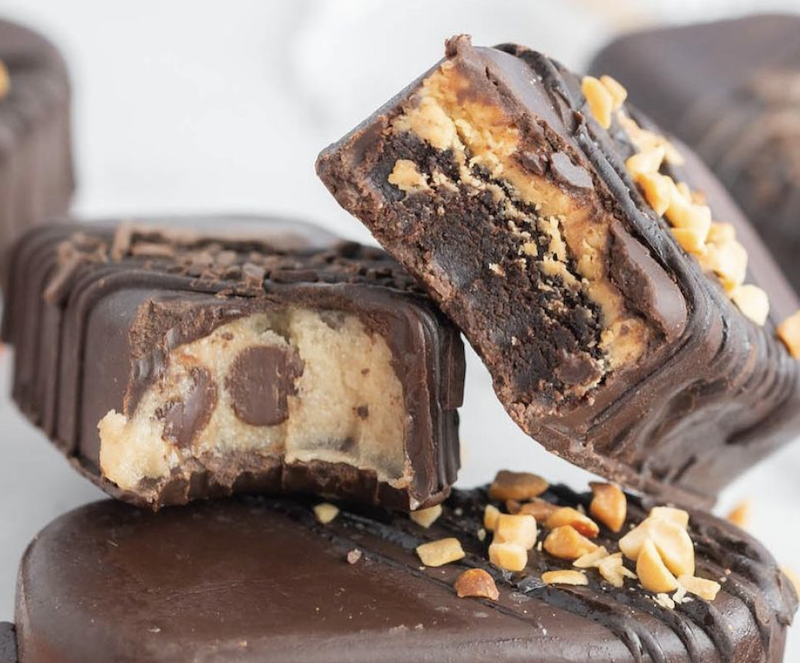 Karma Baker
16 Something sweet
Moms aren't the only ones who appreciate a celebratory baked good. If your Dad's got a sweet tooth, send him something to delight his taste buds. As a result of the pandemic, dozens of vegan bakeries ship their products. From cookies to doughnuts to six-inch cakes, there are plenty of ways to treat Dad to something sweet.
Find out more
17 YETI Cooler
This is the brand that made insulation cool. From water bottles to coolers, YETI is the brand to get. Whether Dad is into camping, RVing, or simply relaxing at the beach, the YETI line of top-notch hard and soft coolers is a must-have accessory. Pro tip: the brand is tossing in a free 12-ounce Colster for every purchase of $150 or more.
Find out more
18Vegan meal subscription
If you watch in horror as Dad eats meal after meal of frozen Hungry Jack dinners, do him (and your anxiety) a huge favor by gifting a vegan meal delivery kit. Several companies make heat-and-eat products while others gently encourage customers to get in the kitchen and cook for themselves using pre-measured ingredients. To find the perfect kit for your dad, check out our comprehensive guide to vegan meal kits (we literally tried them all).
Find out more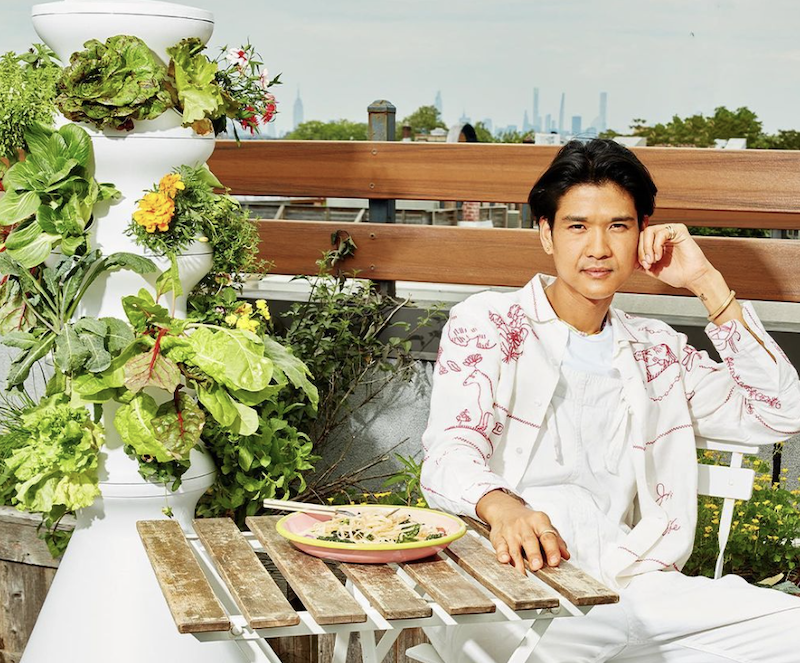 Lettuce Grow
19Lettuce Grow urban farmstand
For the dads who started fantasizing about building their own hydroponic system during the pandemic, this compact farmstand makes that dream a reality. The aesthetically pleasing structure works both indoors and outdoors, and the stands can grow between 12 to 36 individual edible plants depending on the model. It's ideal for the dad who is looking for a small, rewarding hobby that doesn't take up too much time.
Find out more
20 Wine club membership
Does your dad know that not all wines are vegan? Spare him the guesswork and gift him a Wine Club membership to Vegan Wines. He'll receive a box of six hand-picked wines four times a year, and there's an option to add gourmet vegan cheese to the delivery. Perhaps he'll share, or at least invite you over more often.
Find out more
21 Vegan pizza and beer
No frills, straightforward, and 100 percent chance of winning the day with this gift. Ship Dad a box of meaty, vegan The Pizza Plant pizzas and drop off a six-pack of his favorite vegan beer (you can't go wrong with Golden Road or Modern Times). While still an edible gift, it'll last longer than just treating him to a single dinner out.
Find out more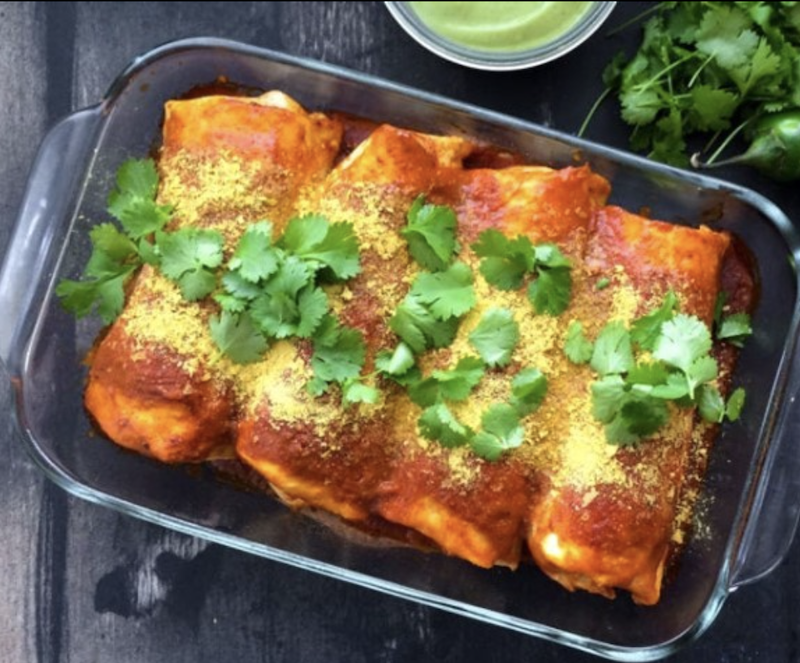 Rouxbe Plant-Based
22 Vegan cooking course
In-person cooking classes—particularly plant-based ones—aren't quite accessible in most places. Rouxbe offers in-depth vegan online cooking courses online for all who are seriously into food. From an introductory module to bread baking 101, there's something for every Dad who loves to cook.
Find out more
23 Tin's Beer Mustard (and other snacks)
Fancy condiments are fun to browse but a pain to purchase. Most will pick up an intriguing jar of beer mustard but have second thoughts—is it really worth $9? When it's a gift, it certainly is. Create the ultimate Dad snack bag with this fantastic condiment and throw in hard pretzels, chips, and his favorite hummus brand.
Find out more
For more Father's Day ideas, read:
10 Vegan Father's Day Recipes
38 Super Cheesy Snacks for Vegan Cheese Lovers
Beefy Vegan Beet Burgers