Raise a large salt-rimmed glass; we're breaking out the tequila and celebrating Cinco de Mayo with stellar margaritas and party snack pairings. Whether you're a margarita purist, a fruit fan, or a mocktail connoisseur, these recipes are simply delicious. Bring on the chips and guac and let's do this fiesta!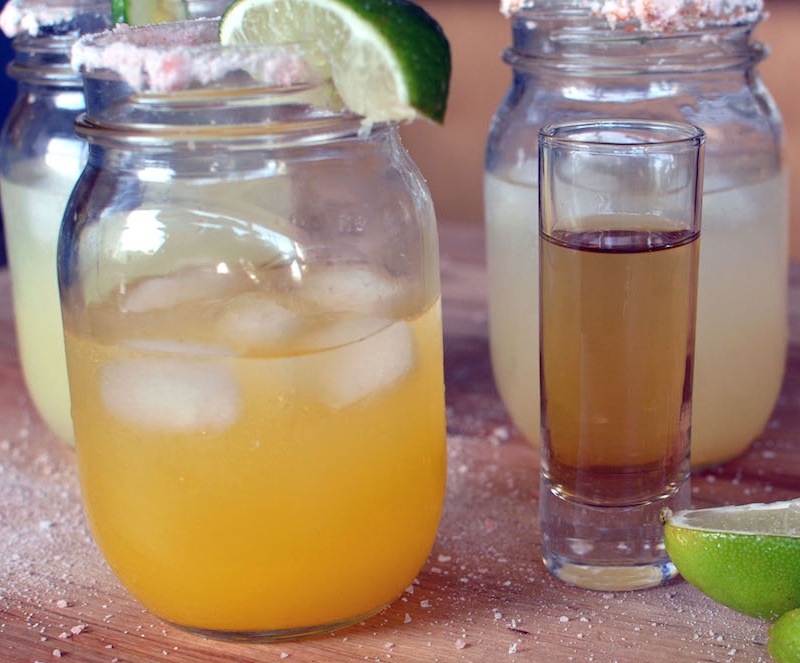 The Edgy Veg
Simple yet with just enough citrus to keep things sweet and interesting, this orangy adult beverage is perfect for sipping poolside. The paper umbrella is optional—but highly recommended.
Pair with: Sweet Simple Vegan's Watermelon Mojito Salad or fresh fruit sprinkled with Tajin and mint leaves. The orange compliments these fruity Mexican flavors perfectly, and the fruit will help you stay hydrated to avoid a hangover the next day.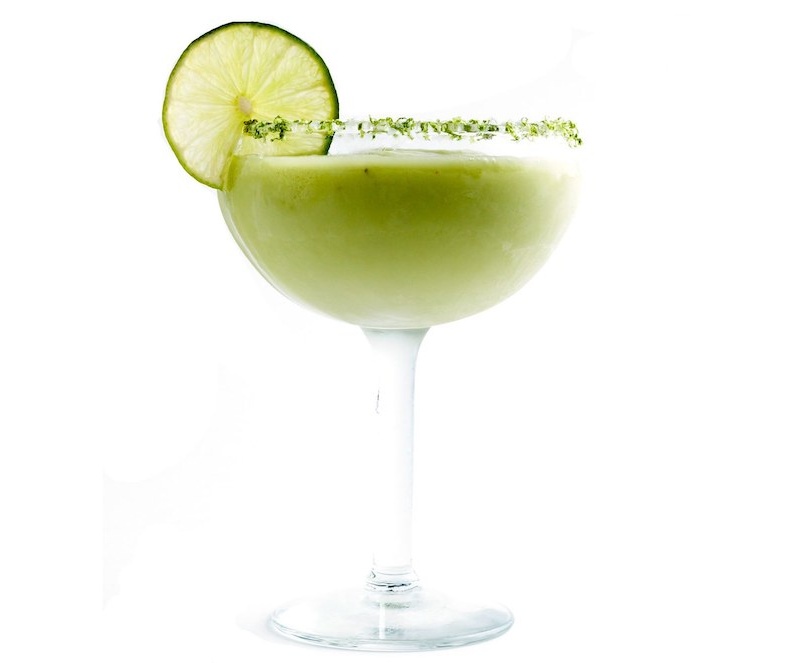 Eva Kolenko
Love guac? Introducing your new favorite cocktail. You'll taste hints of lime, cayenne, cilantro, and avocado with every sip. And don't worry; unlike your favorite dip, your drink won't turn brown!
Pair with: Chips and salsa. You've already got the guac in your glass.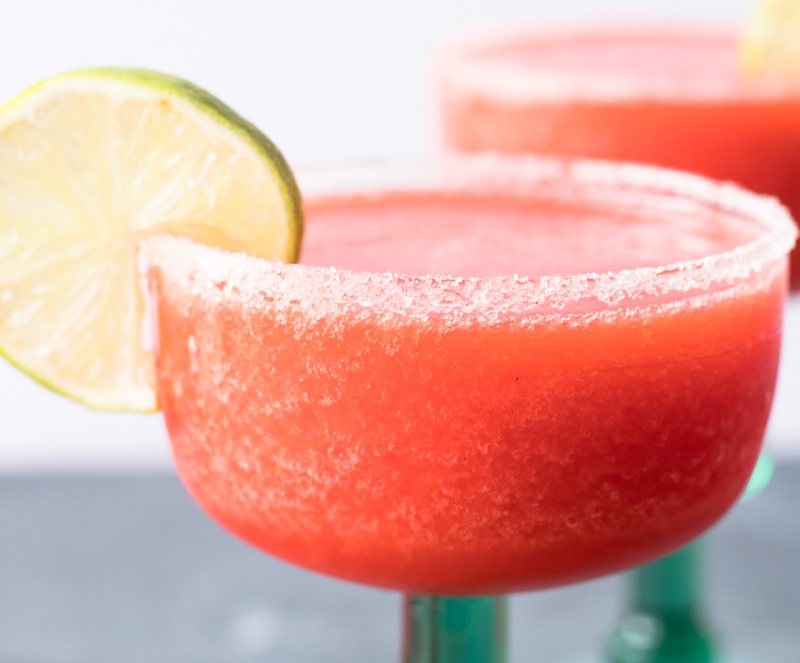 Thyme & Love
Sipping on this margarita is like enjoying a strawberry popsicle—if that popsicle was infused with tequila. Be warned: these are so good you can't taste the alcohol unless you add more than the recipe calls for. Sip slowly to prevent brain freeze and to let the full effect of the drink set in before reaching for another.
Pair with: Tostadas. Create your own by piling on beans, lettuce, and pico de gallo on a fried tostada shell, or try this incredible raw tostada recipe.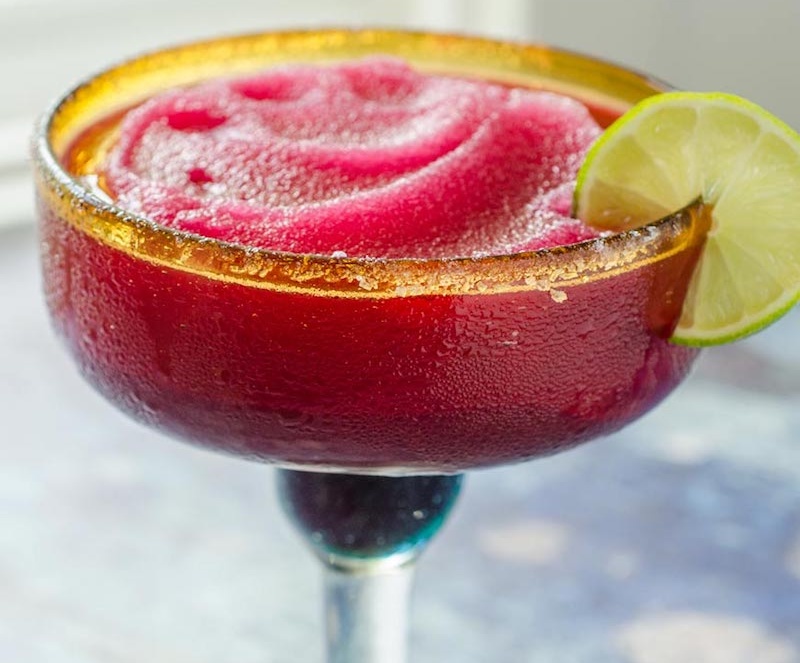 Dora's Table
For those who prefer something fruity but are tired of the classic strawberry margarita, this refreshing libation is worth the special trip to the Mexican grocery store. It's perfectly balanced, festive, and strong enough to get you to break out the macarena on the dance floor.
Pair with: Tacos. There's really no such thing as a bad taco, but if you don't already have a go-to, put these Wild Mushroom Tacos with Pico de Gallo on your menu.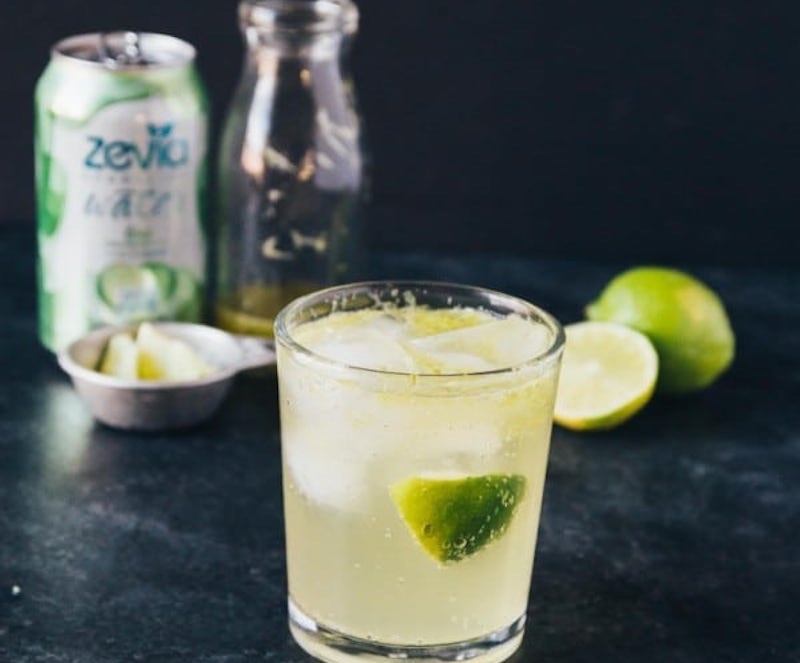 Heart of a Baker
Alcohol is definitely not necessary to celebrate Cinco de Mayo. This mocktail is both simple yet sophisticated so you can keep your cool all day long.
Pair with: Jalapeño poppers. Simply slice jalapeños in half, de-seed, stuff with vegan cream cheese, and roast under the broiler. Need a step-by-step? This recipe is solid—just prepare yourself for the spicy kick!
Tanya Flink is a Digital Editor at VegNews as well as a writer and fitness enthusiast living in Orange County, CA.