While vegan artisanal doughnuts may never go out of style, there's a different dessert that also comes in a bright pink cardboard box: pan dulce. Vegan Latinx food is booming, and the cuisine has so much more to enjoy than jackfruit tamales and seitan-style chorizo.
Pan dulce or "sweet bread" is a term for traditional Mexican pastries served from panaderias, or "bakeries," and a number of vegan vendors are trying their hand at veganizing these authentic sweet treats.
If you're tired of your usual jelly-filled doughnut or simply craving something different, find a new tasty favorite.
Is pan dulce vegan?
Traditionally, pan dulce isn't vegan. Like most baking, making pan dulce heavily relies on animal products such as butter, milk, and eggs. Luckily, thanks to plant-based alternatives such as aquafaba, plant milk, and vegan butter, baking vegan pan dulce has never been easier.
While a growing number of bakeries are increasing their vegan pan dulce offerings, VegNews headed to to Soy Concha Bakery for a taste of their sweet treats.
Soy Concha Bakery
Based in Santa Ana, CA, this vegan panaderia boasts a wide array of pan dulce—from conchas to puerquitos and tres leches cake.
Founded by brother-and-sister team Earvin and Kathy Lopez, the self-taught bakers founded Soy Concha to provide culturally relevant vegan options to underserved communities.
Earvin Lopez was first inspired to start baking pan dulce after a trip to Portland put into focus the city's lack of vegan Mexican cuisine. Witnessing this first-hand helped him realize people were hungry for plant-based cultural cuisine.
Today, Soy Concha is on a mission to showcase adopting a vegan lifestyle doesn't mean one has to give up their cultural traditions.
This beloved bakery is expanding their reach and is currently in the process of opening a second location in Southern California. For updates on the opening of Soy Concha's East Los Angeles bakery, follow them on Instagram. Not in California? Opt for nationwide shipping so that you, too, can find a new tasty favorite in one of these 14 Mexican classics.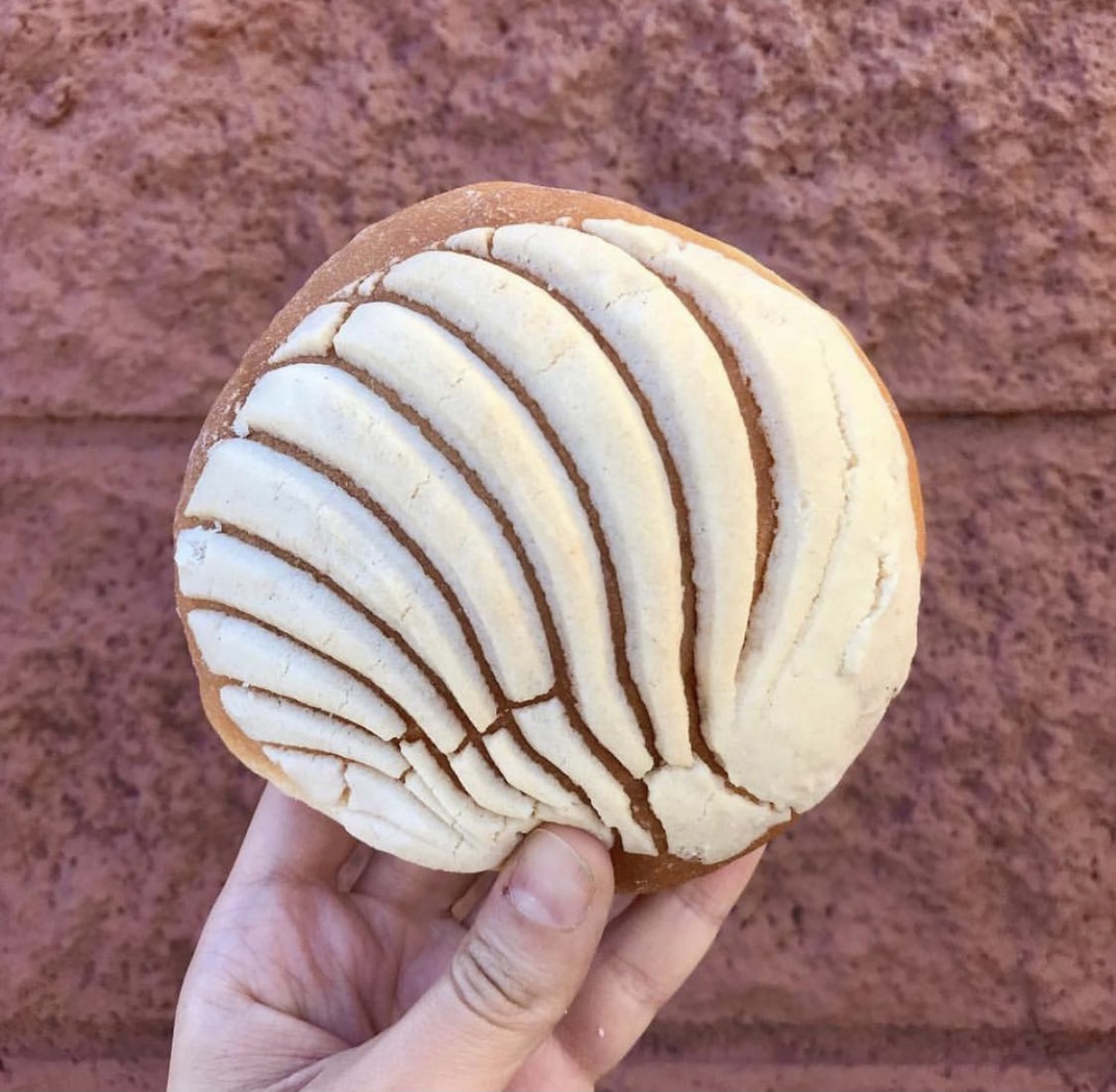 @jessica.steinberg/Instagram
1 Conchas
Conchas are king when it comes to pan dulce. These iconic rounds of sweet bread are a panaderia staple. They get their name from the seashell-shaped sugar coating that is stamped on each one prior to baking. The fluffy, bready base remains the same, but the sugar design comes in various flavors such as chocolate, vanilla, and strawberry. While store owners keep up a steady supply during opening hours, conchas are best served warm, straight out of the oven.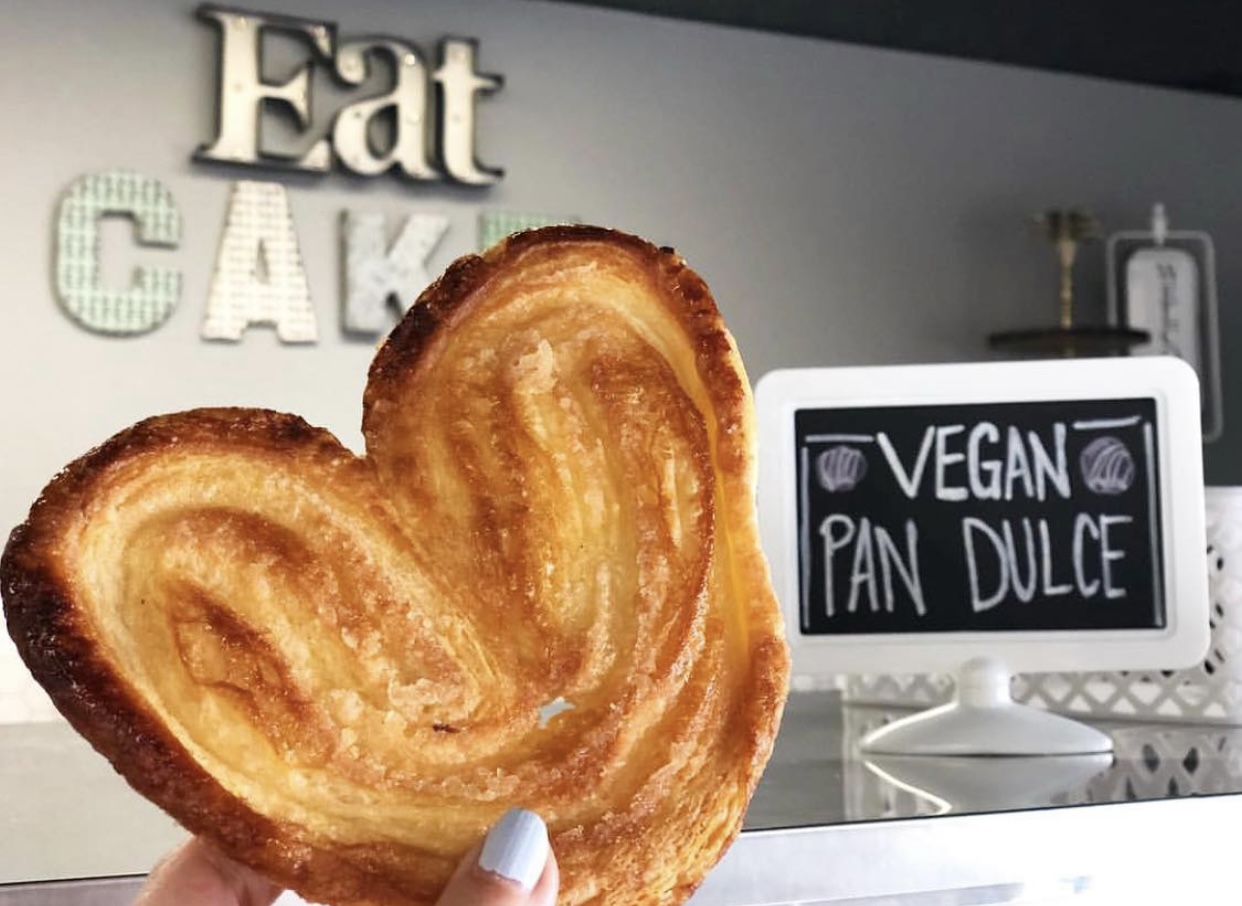 @happyhealthyvegan/Instagram
2 Orejas
Many will recognize these slightly sticky sweet pastries as elephant ears or palmiers. The flaky, buttery dough is shaped like an oreja, which literally translates to "ear."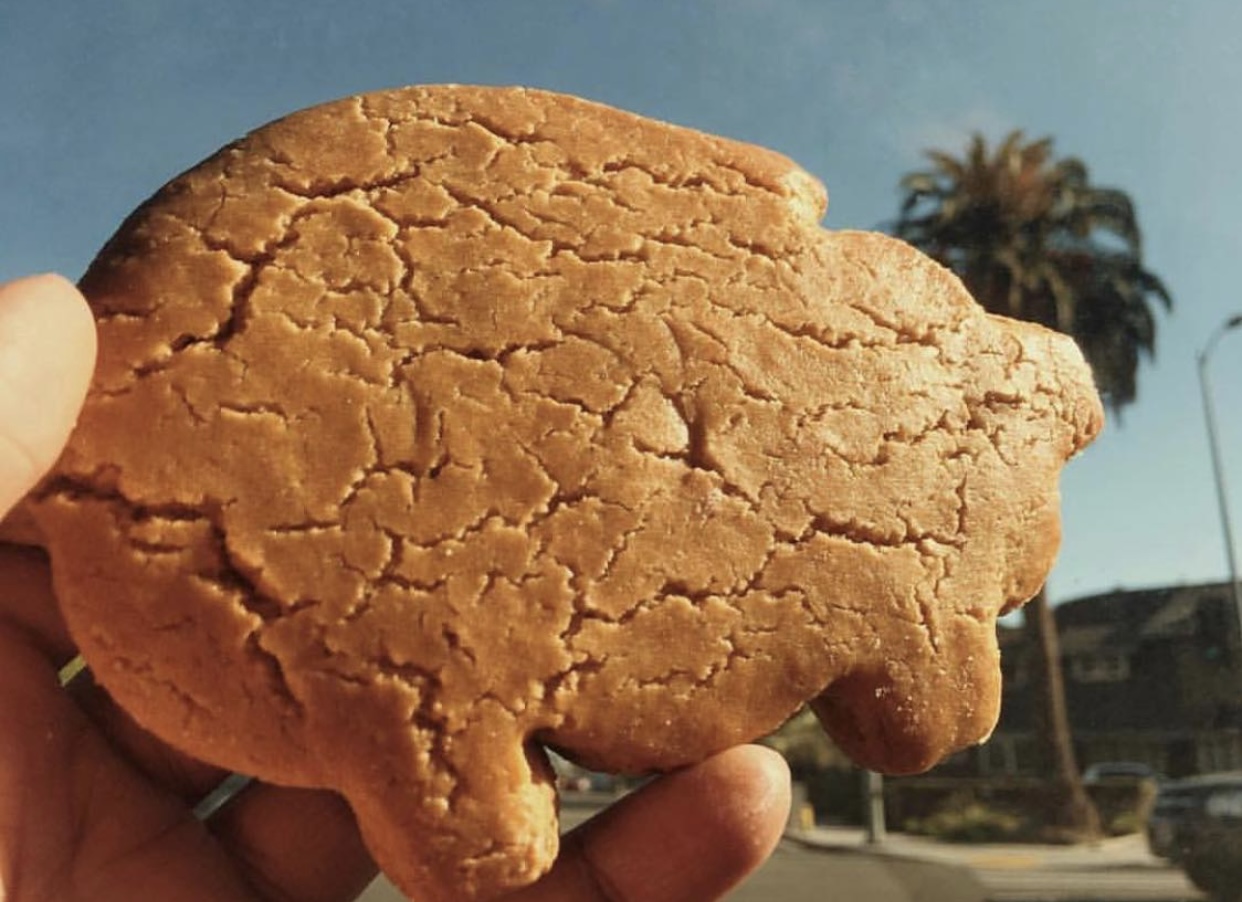 VegNews
3 Puerquitos
Look for the pig-shaped cookies and you'll discover puerquitos. Beyond the shape, these sturdy molasses cookies also get their name from one of their main ingredients: lard. No need to worry with a vegan vendor; these bakers have mastered the art of preserving tradition while eliminating all animal ingredients.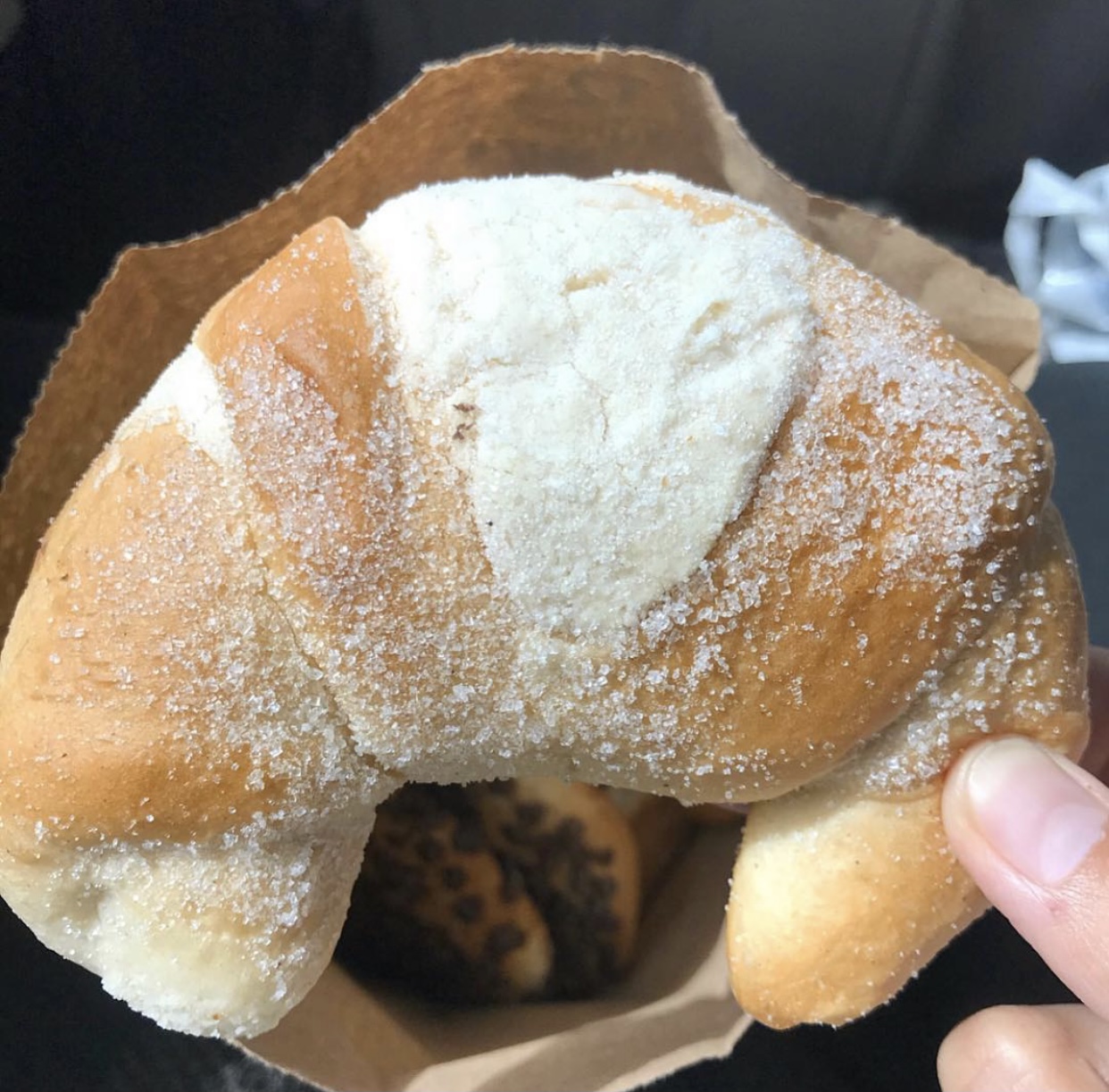 @veganconsultant/Instagram
4 Cuernos
The crescent shape may remind you of a croissant, but these pastries offer a different tasting experience entirely. Cuernos are doughier and fluffier than croissants, which are light and flaky by contrast. However, cuernos are equally as messy, as they're dusted with a light coating of superfine sugar that is sure to stick to your fingers. No judgment if you lick it off!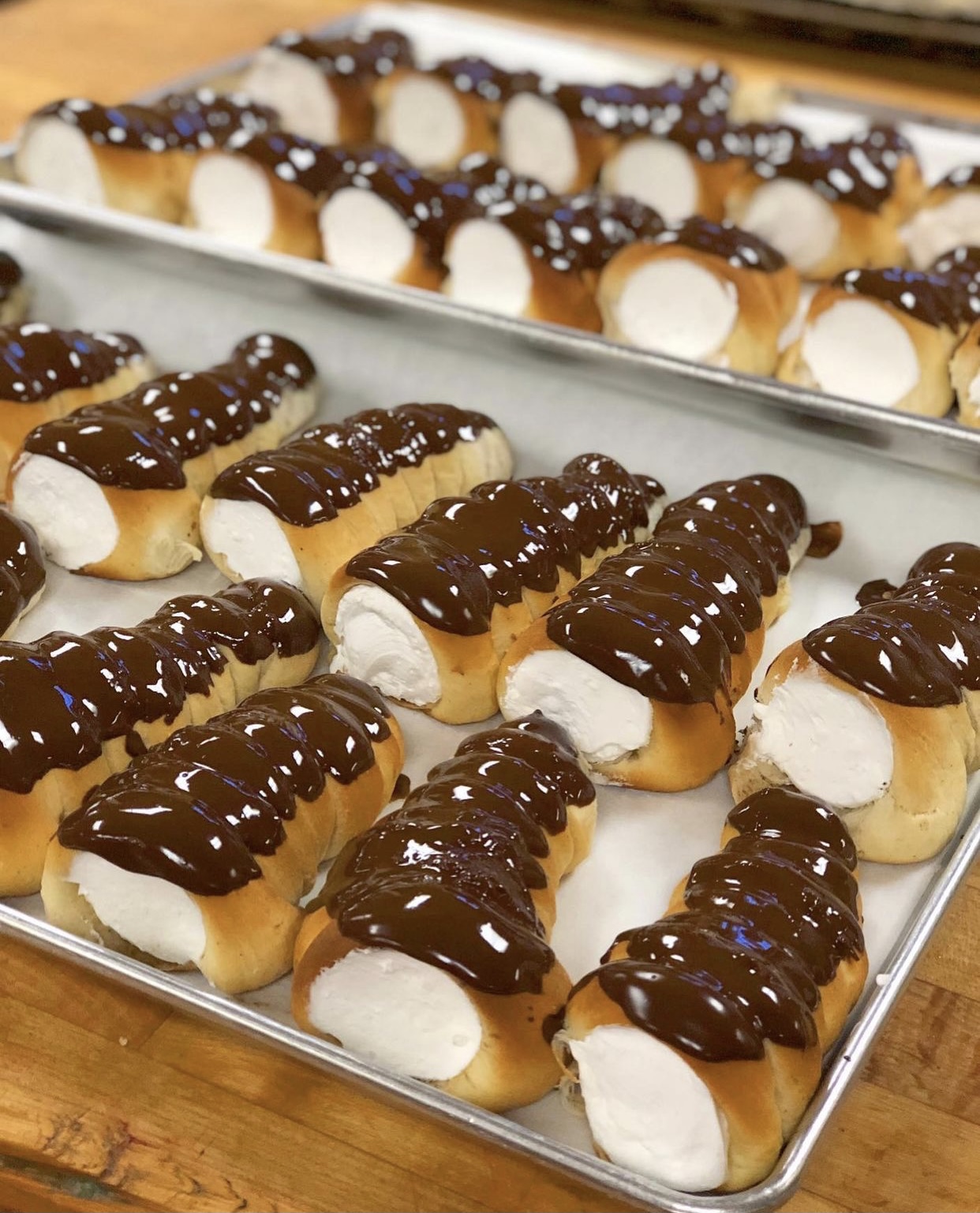 Soy Concha Bakery
5 Conos
Even if you don't speak Spanish, it's not a stretch to guess what conos look like. These cone-shaped pastries are filled with rich vegan custard or cream, and they are typically slathered with a curtain of chocolate. Order one (or two) for a decadent dessert.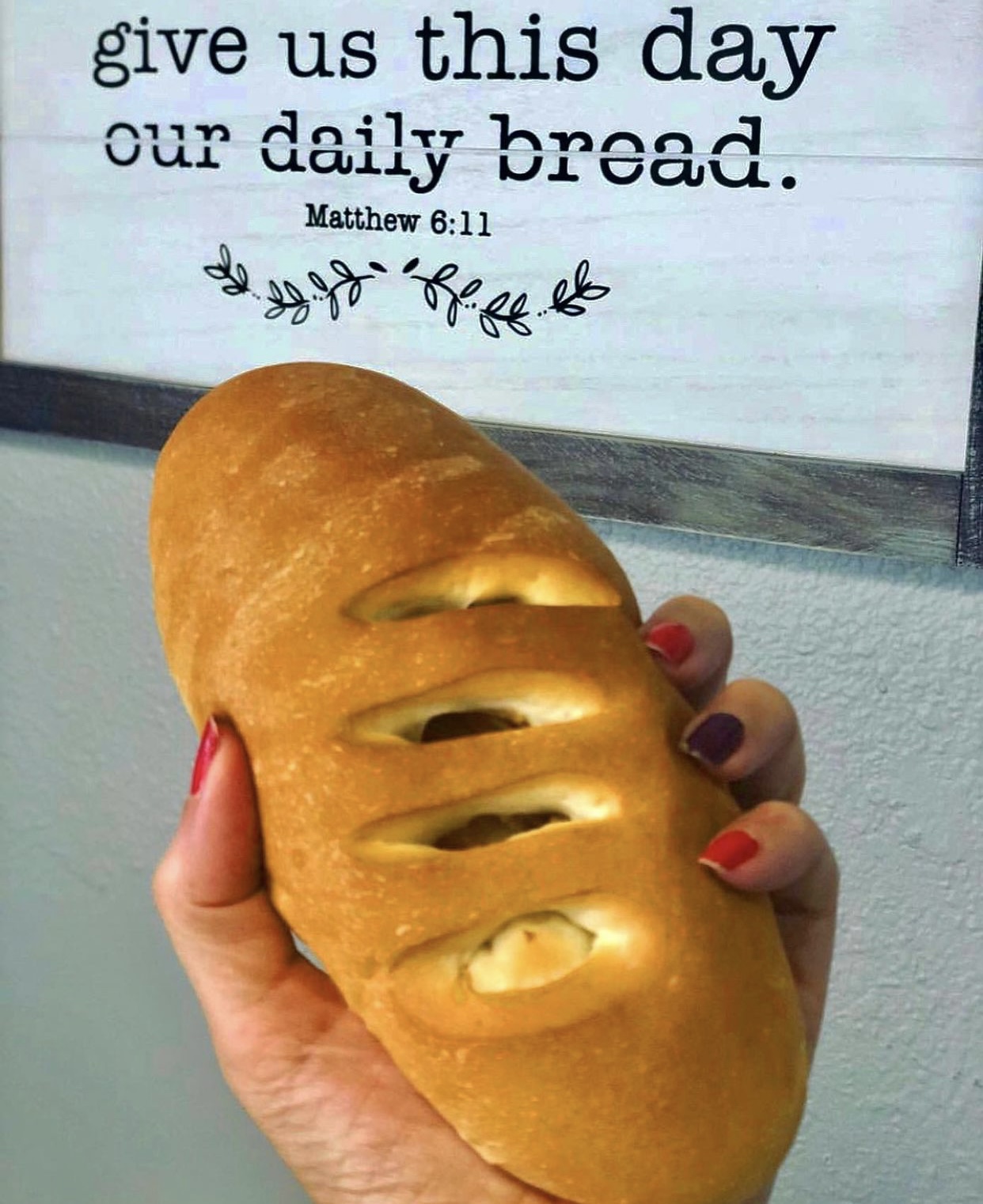 @happyhealthyvegan/Instagram
6 Bolillos
Need something savory to balance the sweet? Take home a few bolillos, which are similar to short baguettes. These miniature loaves are crusty on the outside and soft on the inside, and you'll often find them stuffed with delicious savory fillings. The most common is vegan cream cheese and jalapenos. Yes, they have a kick!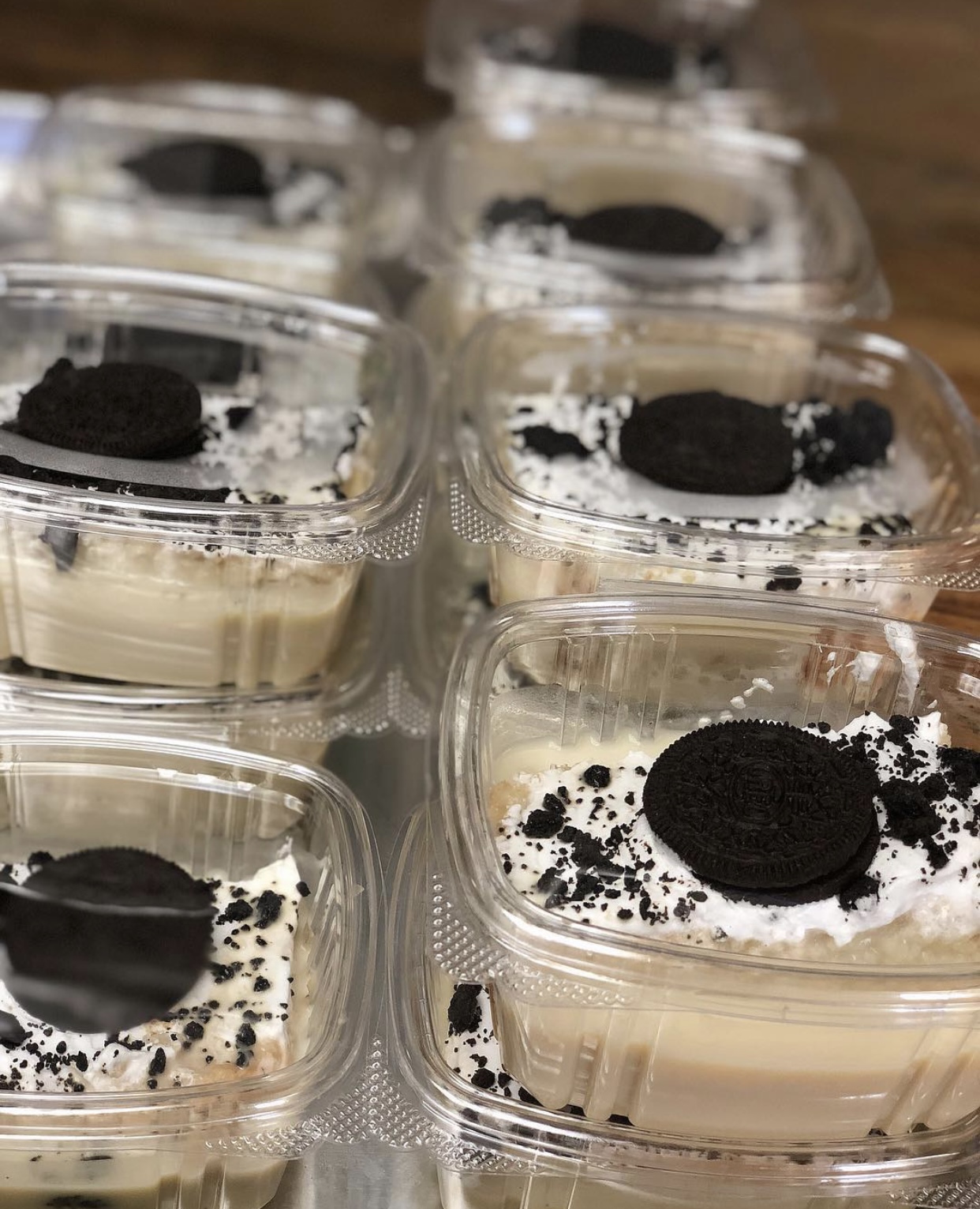 Soy Concha Bakery
7Tres Leches
Cake fans look no further than a slice of tres leches. This Mexican cake is traditionally made with whole milk, sweetened condensed milk, and evaporated milk for the ultimate moist vanilla cake. Vegan options are no less satisfying than the original. Each slice sits in a pool of perfectly sweet non-dairy condensed milk and is topped with light vegan whipped cream. Some bakers, such as Soy Concha Bakery, are even making cookies and cream tres leches!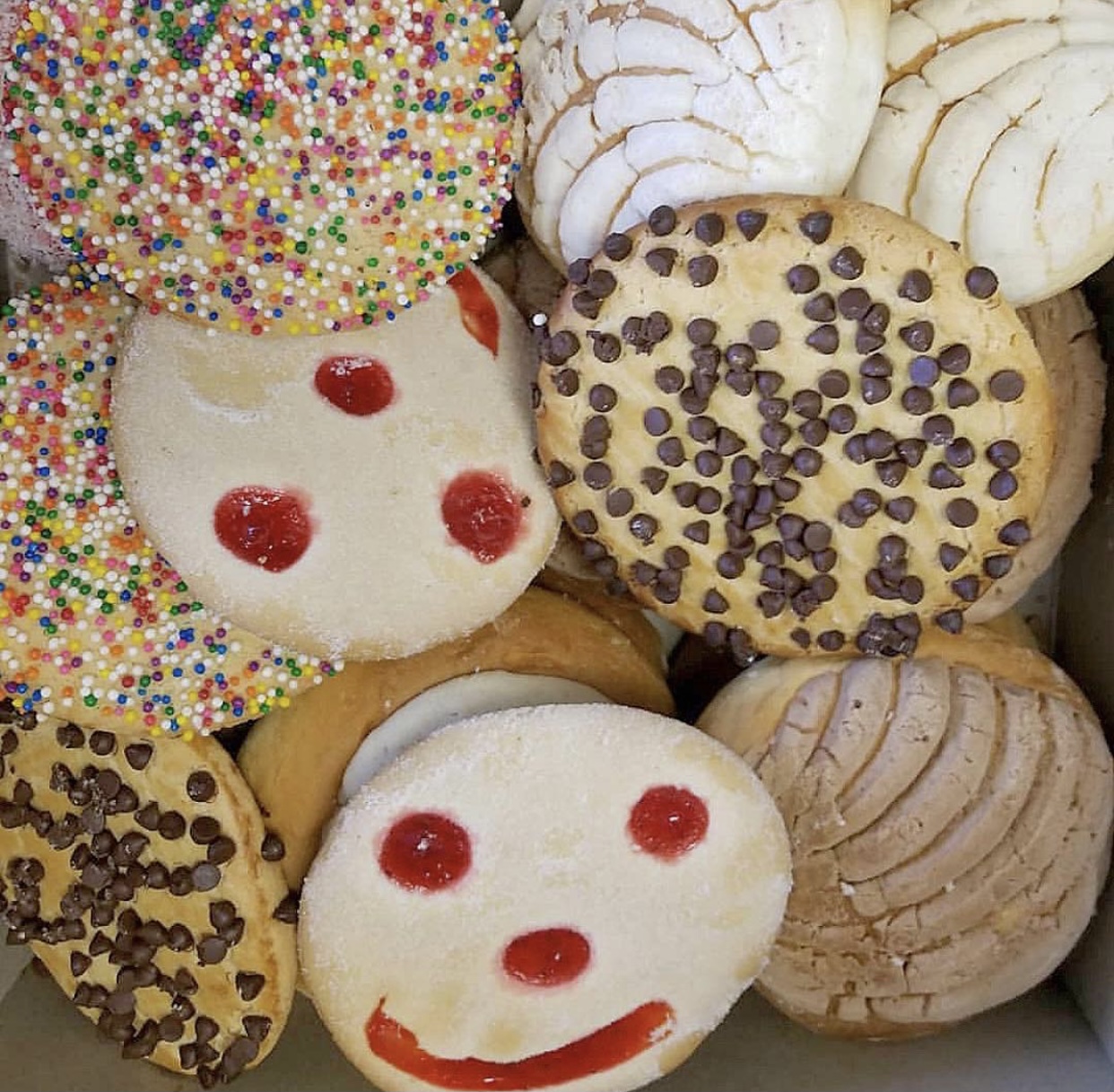 @organicauthority/Instagram
8 Galletas
Panaderias are always stocked with a variety of galletas, or cookies. Traditional galletas are firm and crumbly in texture, but the toppings vary. Some are decorated with chocolate chips, others with sprinkles, and then there are the kids' (and many adults') favorite—the smiley face galletas. Simple in design, these whimsical cookies are made with strawberry jam for the eyes and mouth, then dusted with fine white sugar. One bite and you can't help but smile.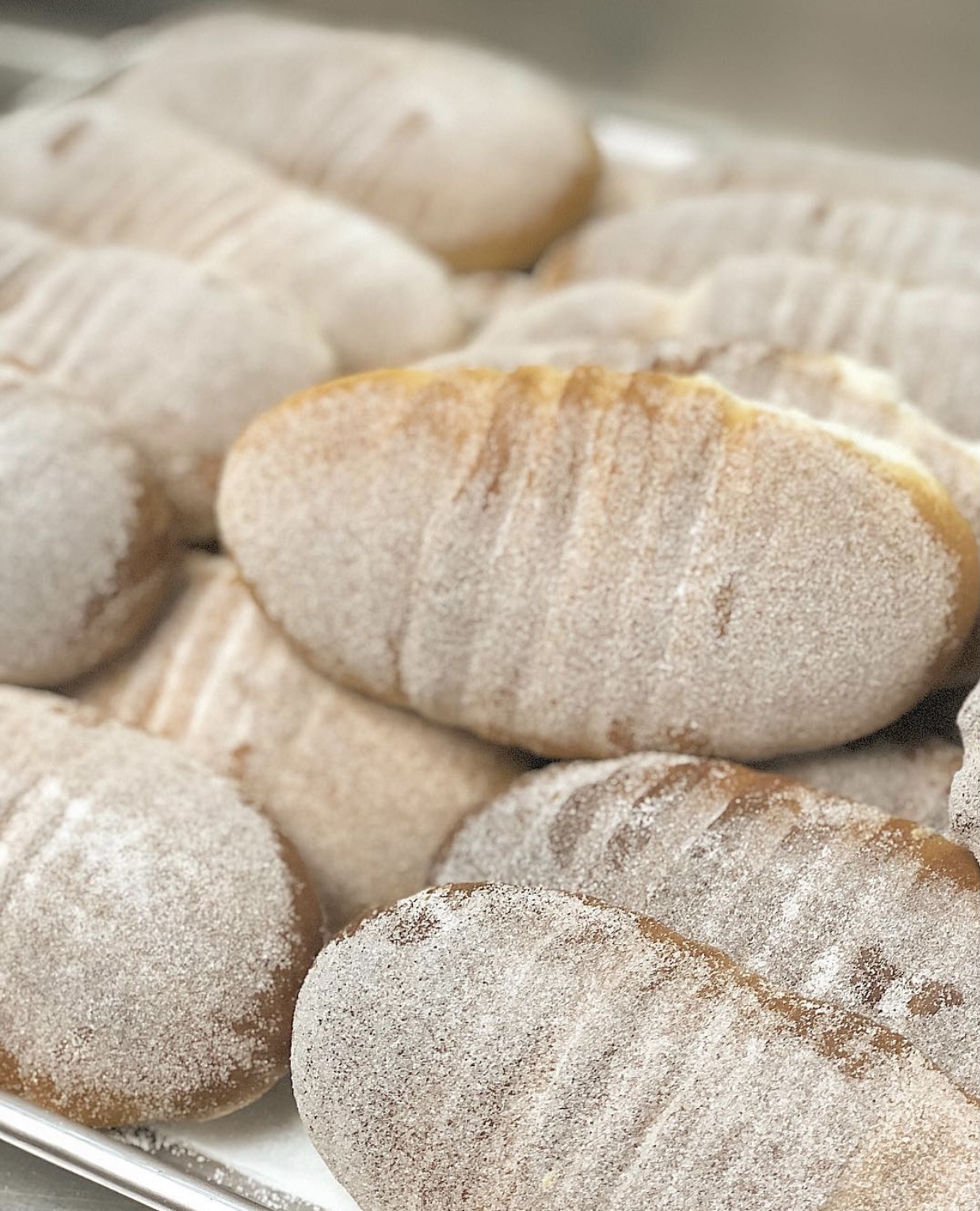 Soy Concha Bakery
9Elotes
Elotes are simple, corn-shaped pastries dusted in sugar. Whether they are plain or filled with chocolate, these are best eaten warm and served with a large paper cup of hot coffee or champurrado.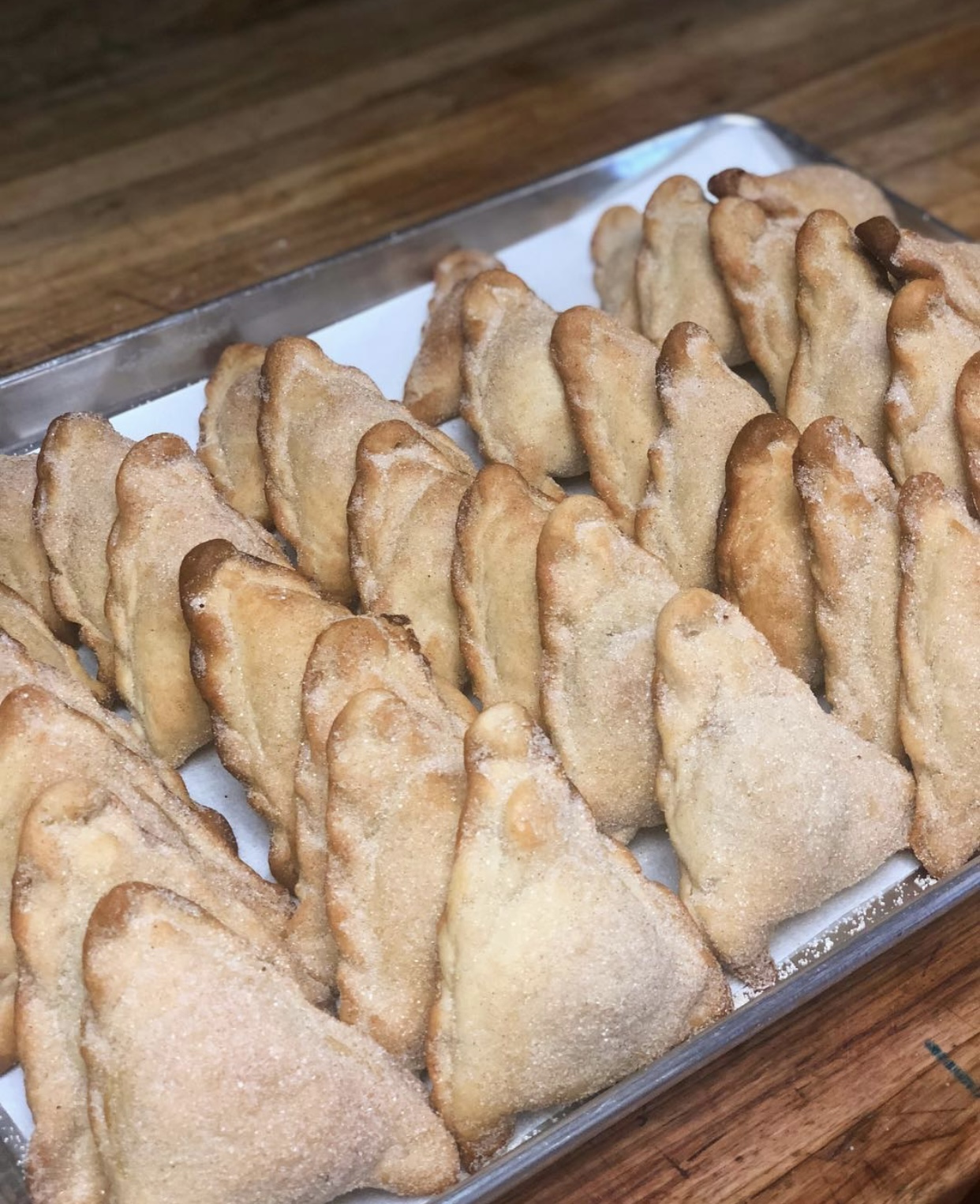 Soy Concha
10 Empanadas
You may have heard of savory empanadas, but panaderias put a sweet spin on these calzone-shaped baked goods. The slightly sweetened pie with dough-like crust can be filled with a number of delicacies, including dulce de leche, guava paste, or pineapple purée.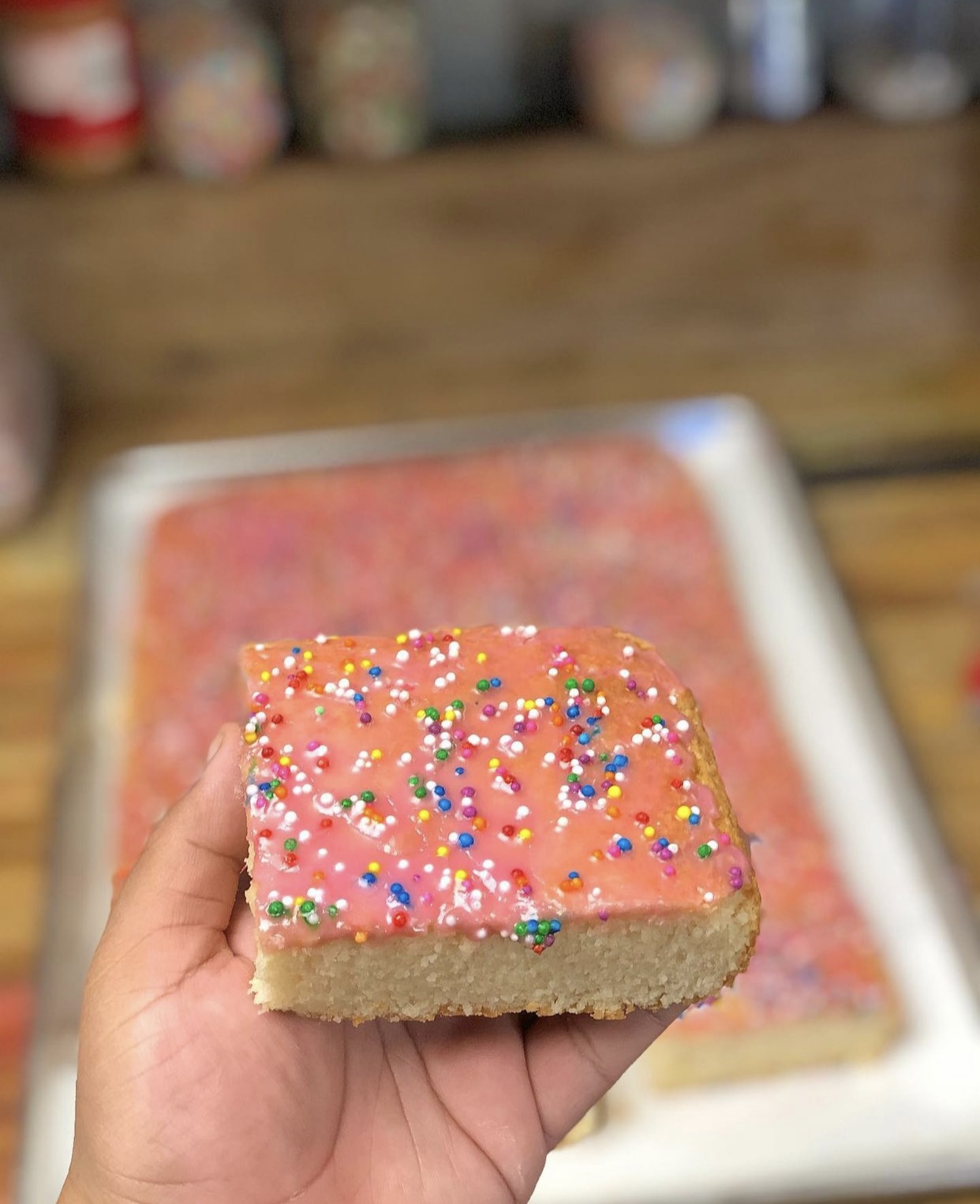 Soy Concha
11 Cortadillo
Cortadillos are reminiscent of the humble snack cake. Moist, slightly crumbly, and frosted with a simple sweet glaze—one square will satisfy your sweet tooth and your soul.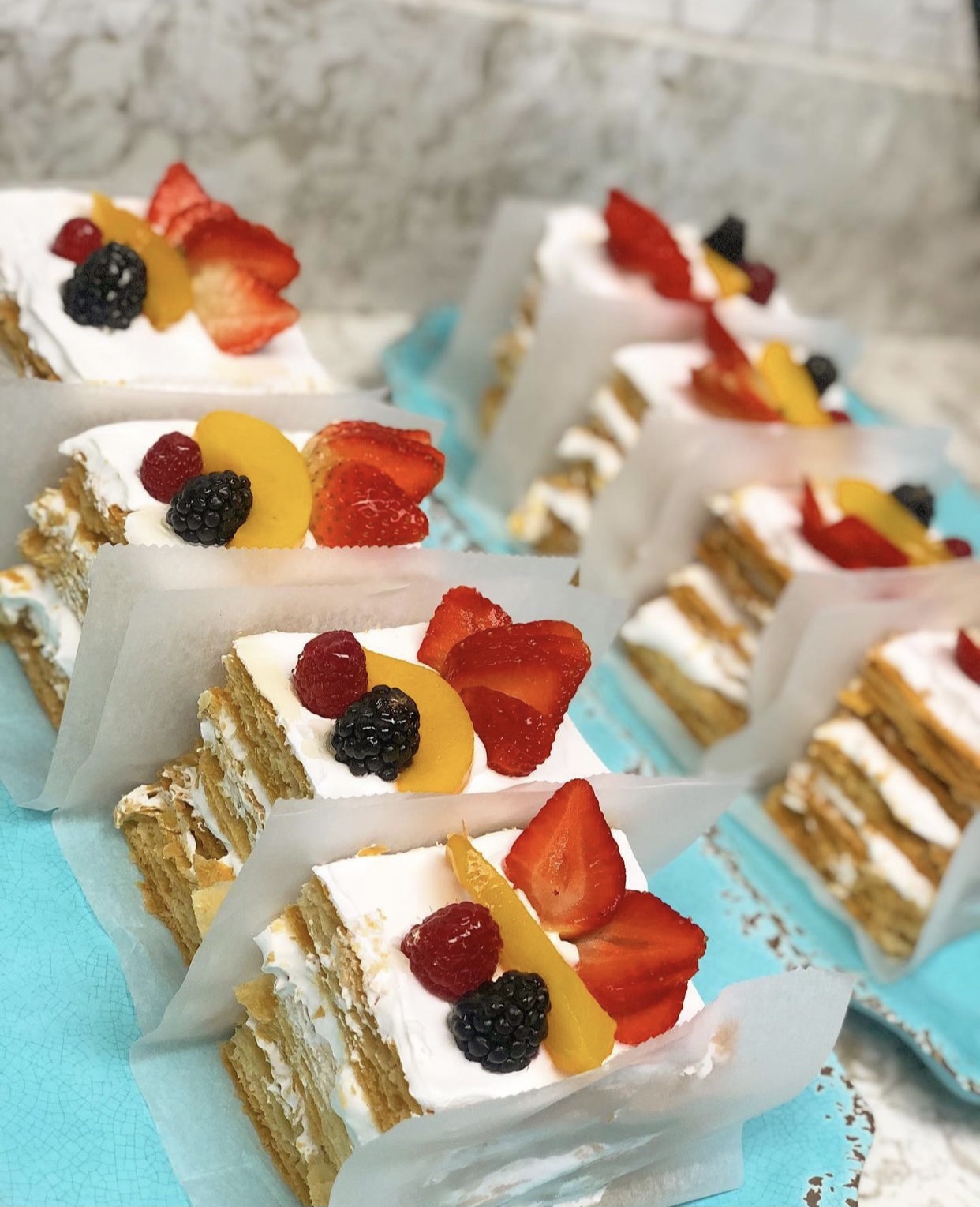 Soy Concha
12 Mil Hojas
Get ready to ride on a pastry cloud. Mil hojas are delicate layered treats made with light-as-air puff pastry, whipped cream, and fresh fruit. Just be warned: these are addictive.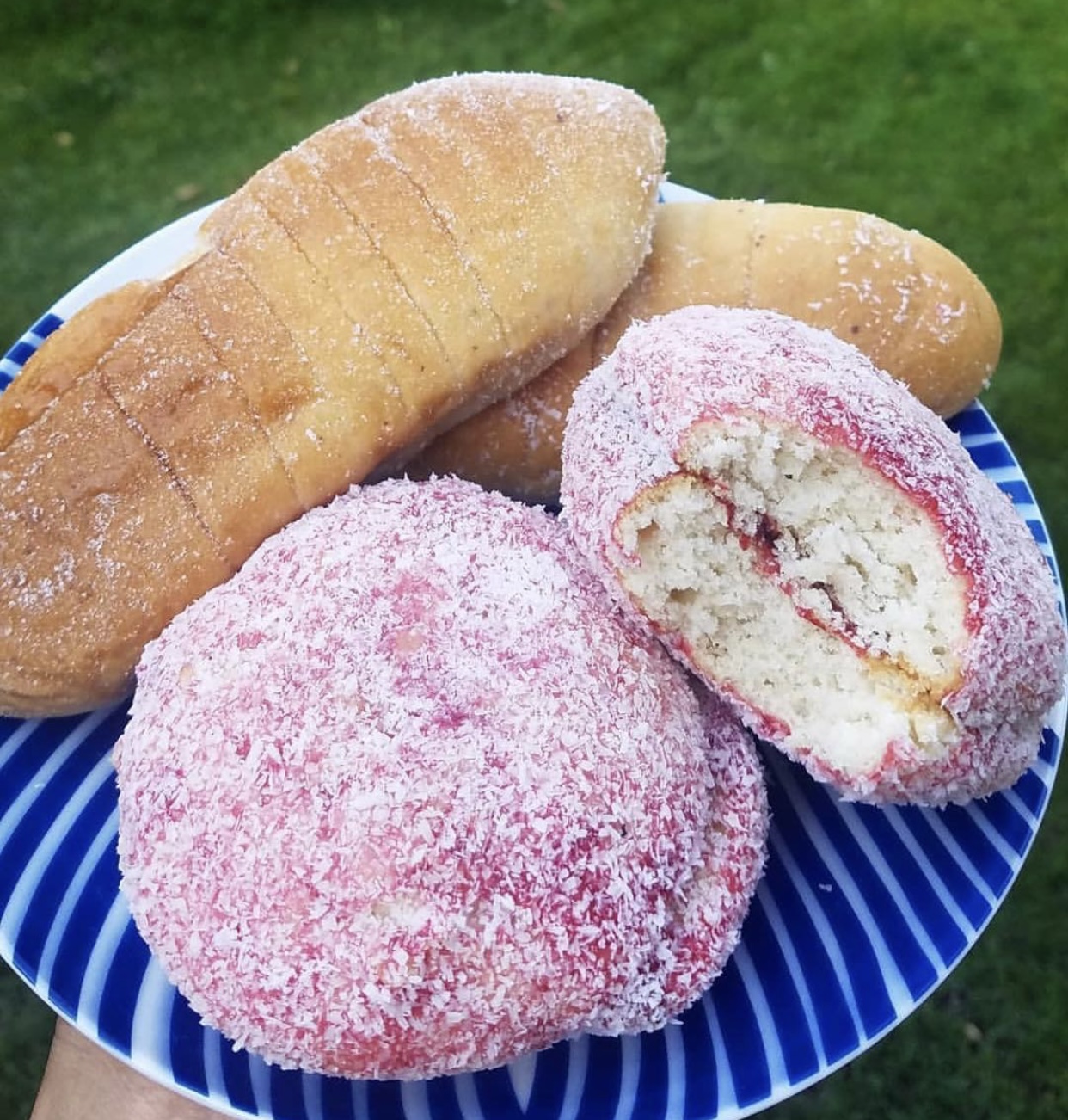 @sapling_vegan/Instagram
13 Besos
Looks like a cookie, eats like a cake. These bright pink balls of crumbly vanilla-flavored cake are glued together with a thin layer of sweet strawberry jam then rolled in sweetened coconut flakes. The question is: what is the best way to eat a beso? Take them apart and eat the halves, or go all in with one big bite? Either way, they are guaranteed to be delicious.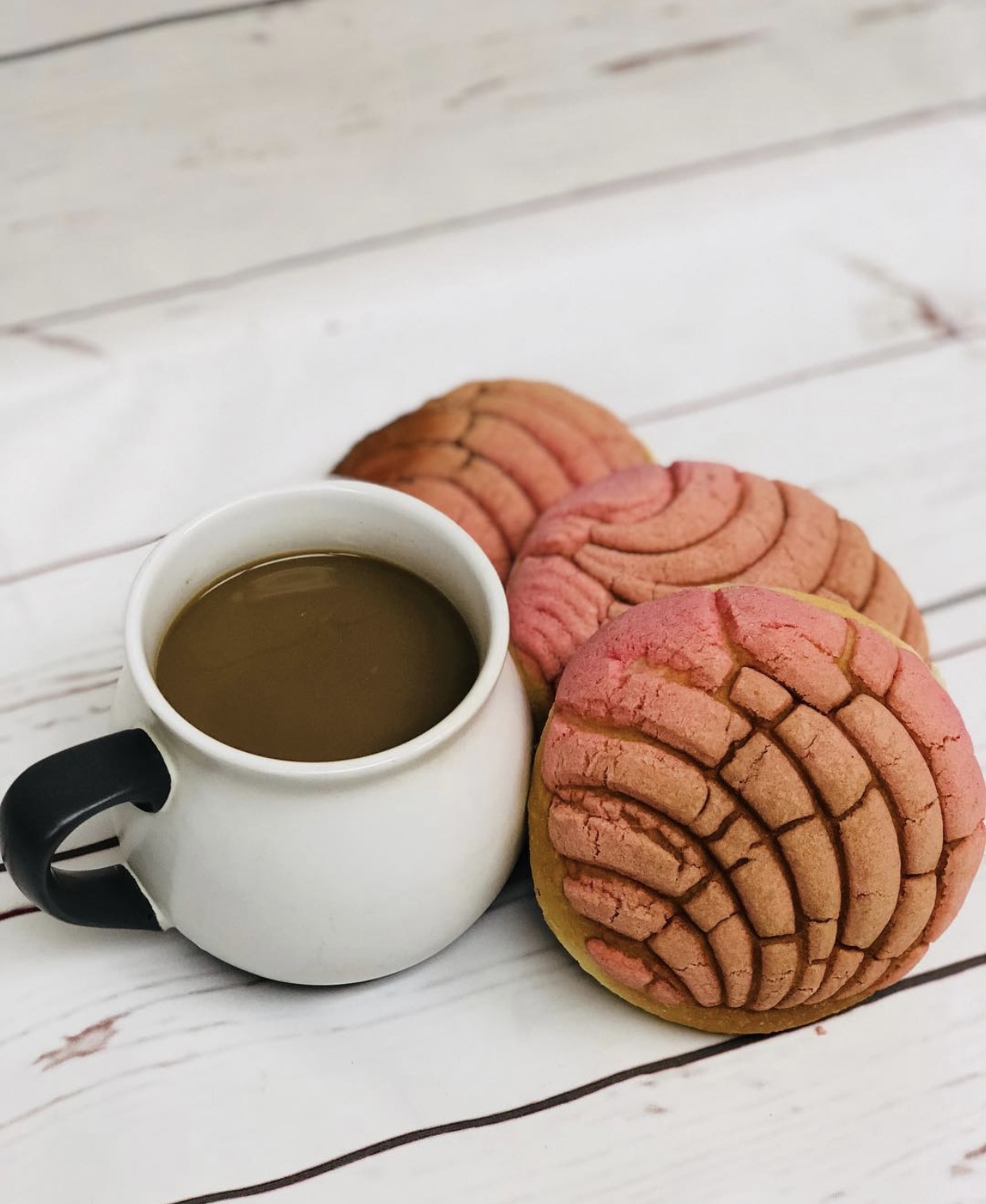 Soy Concha
14 Champurrado
While not a baked good, champurrado is the perfect companion to pan dulce. This thick, masa-based hot chocolate drink is unlike any sipping chocolate you've ever had, and it warms the belly like a comforting hug. Skip the coffee and dunk your concha into a steamy mug of champurrado.
Soy Concha Bakery isn't the only place where you'll find vegan versions of these classic pan dulces. Be sure to search your city for options that are close to home, so you can help support local businesses.
For more guides to vegan Mexican food, read: