Breadsticks. To the untrained vegan, they seem innocent enough, but to many a plant-based eater's despair, it's a challenge to find a breadstick that isn't coated in butter or made with milk. And that is why we choose Olive Garden. The lusciously plump and never-ending basket of breadsticks can be ordered vegan, along with an assortment of other tasty items that extend beyond a simple salad. Because at Olive Garden, "when you're here, you're family." Vegans included.
How to order vegan at Olive Garden
With a few navigational clicks into the Olive Garden website, diners will stumble upon a landing page dedicated to vegan and vegetarian customers. The information is comprehensive and assuring. It promises diligent food handling to avoid cross-contamination of animal ingredients, a sneak peek into vegan as-is items, and a promise of above-and-beyond accommodations when requested.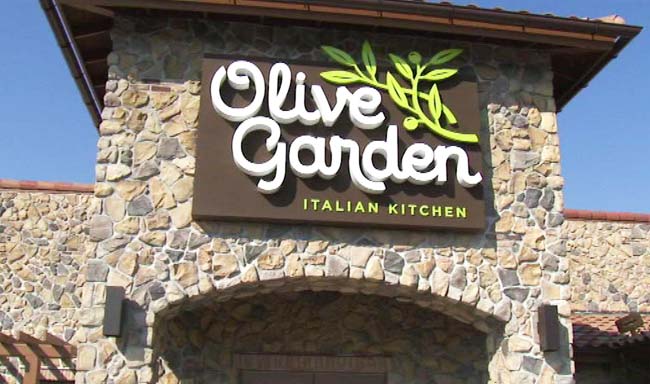 Olive Garden
Keep this tip in mind: many items can be veganized if you ask to replace the meat and cheese with extra pasta or fresh vegetables. This trick is particularly useful if you want to try any of the limited-time specials.
Vegan at Olive Garden
The next time you're dining at this Italian-inspired chain, check out these menu items for a plant-based feast.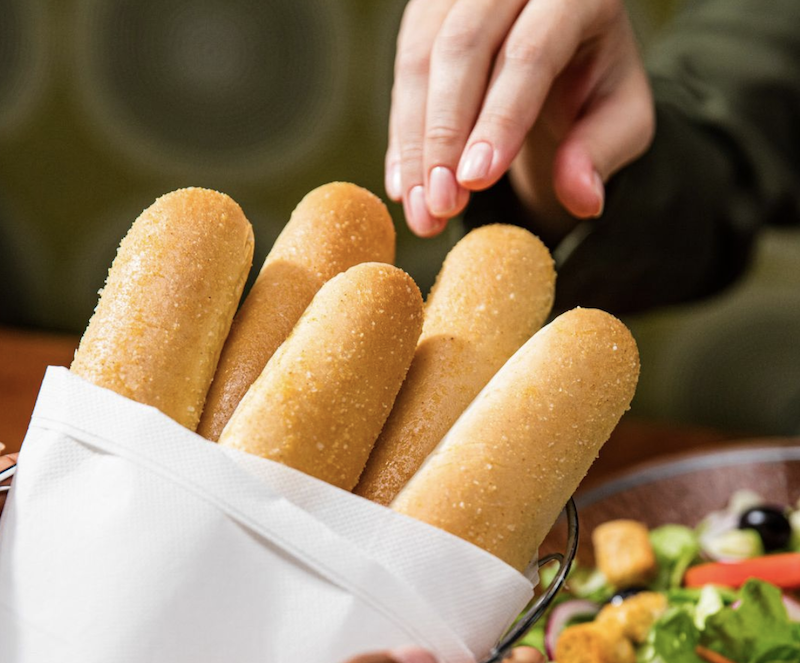 Olive Garden
1 Appetizers
At Olive Garden, it's all about the piping-hot breadsticks. These fluffy, garlic-topped appetizers are vegan—no modifications necessary. The marinara dipping sauce is also animal-free.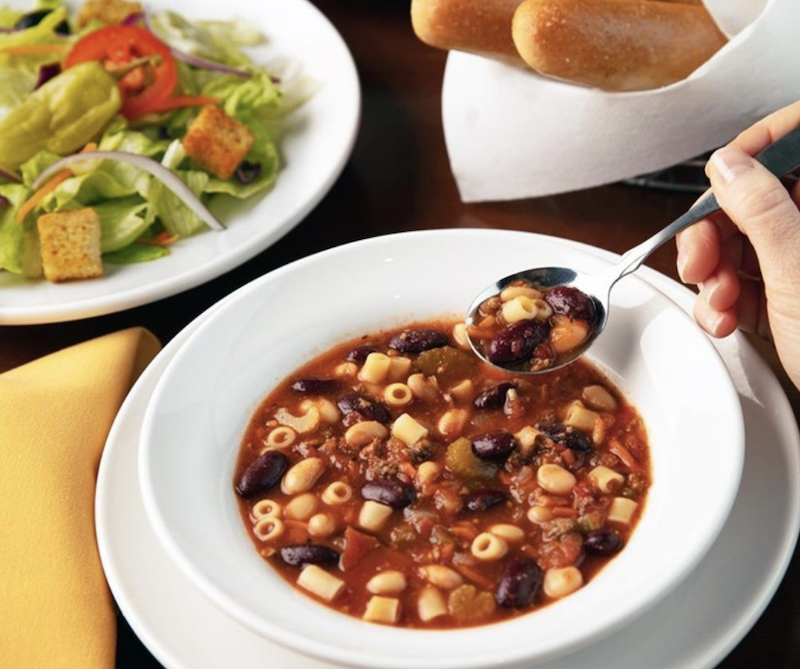 Olive Garden
2 Soup and salads
While known for its pasta-heavy mains, Olive Garden's soup, salad, and breadsticks combo easily works as a satisfactory meal. Opt for the vegan-friendly minestrone soup and pair it with the Famous House Salad. The salad is vegan when ordered without croutons or Italian dressing—just substitute it for olive oil and balsamic vinegar.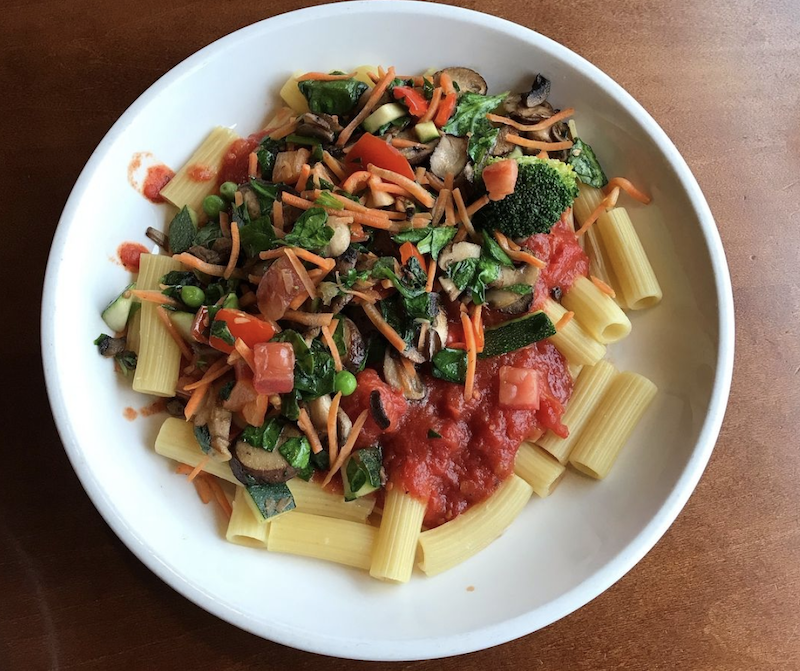 Christina Charles
3 Create your own pasta
This section gives vegans free reign. The restaurant uses dried pasta, which means plant-based patrons don't have to be wary about any hidden egg ingredients typical of the fresh variety. Vegan-friendly pasta shapes include spaghetti, angel hair, fettuccine, small shells, and rigatoni (note: the gluten-free rigatoni contains eggs). Top your favorite noodle with marinara or tomato sauce. To add some more nutrient-dense heft to your plate of pasta, ask your server to toss it with the kitchen's seasonal vegetables or add a side of steamed broccoli. The kitchen typically has asparagus, tomatoes, eggplant, and mushrooms on hand.
4 Dessert
Like The Cheesecake Factory, Olive Garden has yet to veganize any of its tantalizing dessert options. While we wait for a plant-based version of the warm Italian doughnuts, tiramisu, and chocolate brownie lasagna, we'll seek something sweet elsewhere.
For more tips on dining out as a vegan, read: