An abundance of vegan food is probably not what one would expect in a city that takes pride in its barbecue, gooey butter cakes, and St. Louis-style pizza. However, St. Louis' animal-derived food reputation has not deterred local visionaries from stepping up to create flavorful, lip-smacking vegan renditions of the city's iconic eats. The plant-based momentum in Missouri's second-largest city is strong and growing, and these 18 vegan-friendly restaurants prove it. Meet us in St. Louis, and feast on these vegan eats.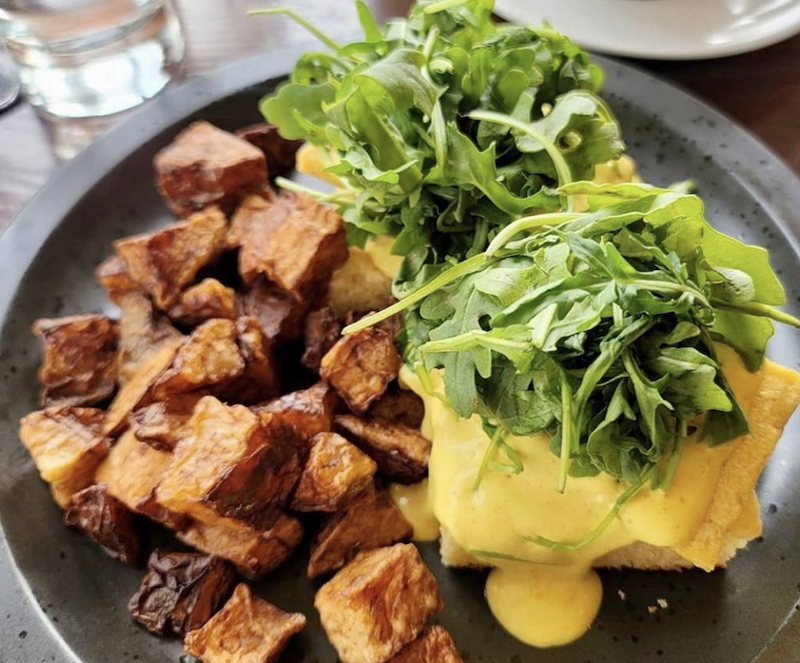 Treehouse
1. Treehouse
Visit Treehouse for a standout brunch. The menu spans both sides of the palate—from savory Southern Benedict to sweet cinnamon roll french toast. Our suggestion: order one sweet dish, one savory dish, and the bottomless mimosas.
Check it out
2. Pizzahead
Home to the 20-inch New York-style pizza, this vegetarian pizza joint is the local vegan's go-to for pick-up and delivery. Swap any dairy cheese with housemade cashew cheese or vegan mozz. No need to worry about meat substitutes—all the protein options are plant-based and provided by Nashville's Be-Hive. You can build your own pizza pie or choose one of the daily vegan specials that range from Chick'n Tikka Masala to Vegan White Pie.
Check it out

Lulu's Local Eatery
3. Lulu's Local Eatery
Sustainability and affordability are the key principles of this local favorite. Lulu's works with other regional businesses to provide an assortment of local beers, kombucha, coffee, and baked treats at a price that doesn't deter its patrons. The eclectic menu features Korean Street Tacos with crispy oyster mushrooms in a spicy Korean chili sauce, a Sweet Potato Black Bean Burger, a Loaded Nacho Crunchwrap with jackfruit carnitas and house vegan nacho cheese, and so much more! If you want to eat local, you have to go to Lulu's.
Check it out
4. SweetArt Bakeshop and Cafe
Don't be fooled by the name—this Black-owned, female-run eatery is far more than a coffee shop with pastries. Savory menu items range from belly-warming comforts including Mackin Cheese, stacked burgers, and cauliflower bites. The Friday and Saturday breakfast menu is also something to schedule your day around. From No Lox cream cheese ciabatta sandwiches to Maple-Buttah Chikn Biswiches (biscuit sandwiches), one visit will fill you right up. Don't forget to save room for the Big Momma cinnamon roll!
Check it out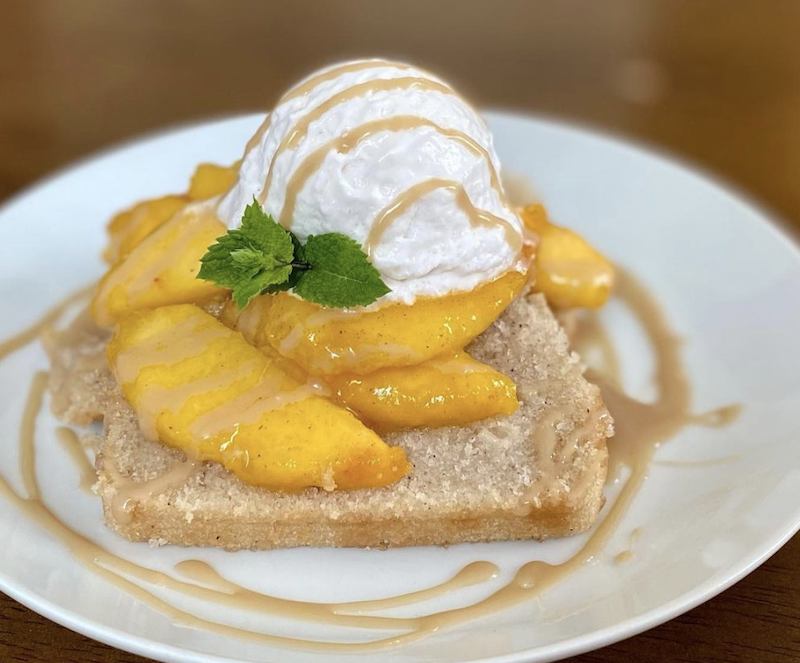 Happy Bakery
5. Happy Bakery

This quaint restaurant epitomizes "happy food." The menu changes weekly, but customers can always expect a pancake or waffle special for Saturday brunch, inventive sandwiches, savory sausage rolls, and so much more. Sometimes, we'll stop by this spot just for the sweets—from giant, flavored cinnamon rolls (hello, Birthday Cake) to Creme Sammich Cookies, you'll want to be first in line before they sell out.
Check it out
6. Frida's
In the wake of the Impossible burger frenzy of 2018, Frida's was one of the first St. Louis restaurants to offer this plant-based patty. Owners Natasha Kwan and Rick Roloff emphasize the importance of conscious eating by focusing on fresh produce, scratch-made condiments, and eco-friendly restaurant practices. While the menu does include dairy, vegan cheese can be substituted at no extra charge. Not a burger fan? Order the Bread & Oil, Raw Fettuccine, and a cocktail for a savvy night out.
Check it out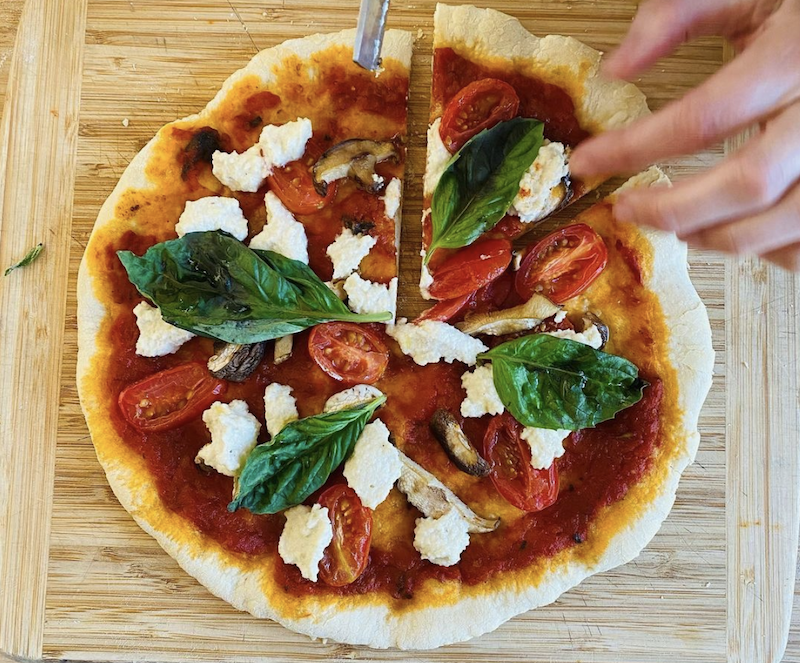 Seedz Cafe
7. Seedz Cafe
This cozy, rustic eatery offers a little bit of everything. The comprehensive menu includes fresh juices and smoothies in addition to heartier fare such as sandwich melts, mac and cheese, and pizza. After enjoying lunch or dinner, swing by Seedz Provisions next door for a vegan latte, elixir, or baked treat.
Check it out
8. Terror Tacos

A brother duo had a dream to recreate their exciting childhood memories of hardcore heavy metal, horror films, and delicious Tex-Mex food. As one does, they decided to open a taco spot to make this dream a reality. The tongue-in-cheek menu includes The Fright of Tacos (Tofu Terror, Double Diablo, Carnage Asada, Green Chili-Lupa, and Buffalofu Taco), a Terror Burrito smothered in vegan chipotle cheese, and a pile of nachos. Cool down the frightful main course with a sweet, ice-cold horchata.
Check it out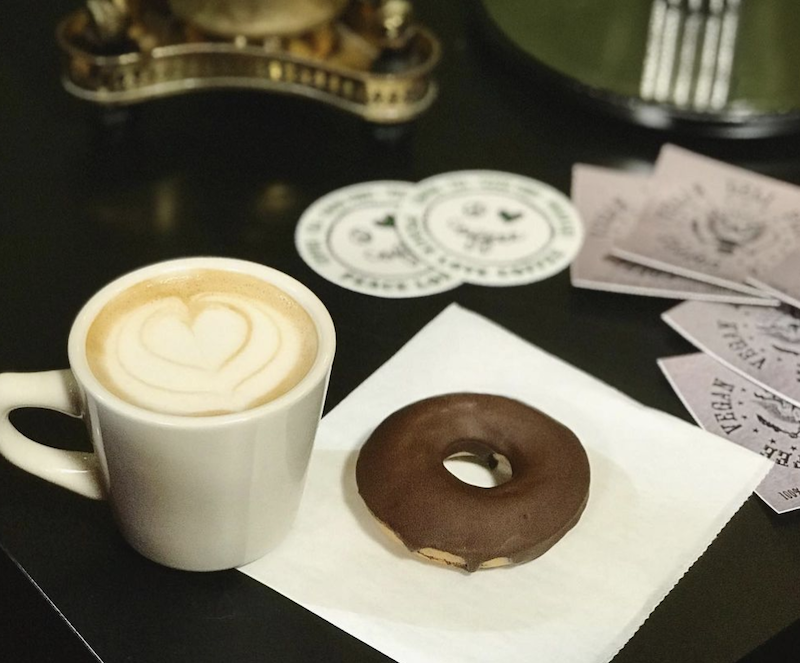 Peace Love Coffee
9. Peace Love Coffee, Vegan Cafe & Market

Nestled in the historic cobblestone streets of St. Charles is this quaint, all vegan cafe serving up delicious pastries, mixed beverages, and familiar eats. From Veggie Dawgs to the Trifecta Grilled Cheezus, there's a quick and tasty meal for everyone to enjoy. The in-store market also displays shelves of artisan vegan cheeses, vegan caramel sauce, vegan jerky, grab-and-go meals, and more.
Check it out
10. CC's Vegan Spot
This Black, family-owned business is headed from Alton, Illinois, to a brand new location in South City, St. Louis. While the ICEEs draw a crowd, the kitchen turns first-timers into repeat customers with its wide range of vegan savory items. Whether you're craving cheesy broccoli soup in a bread bowl or a New York chili cheese dog, CC's has a standout vegan version.
Check it out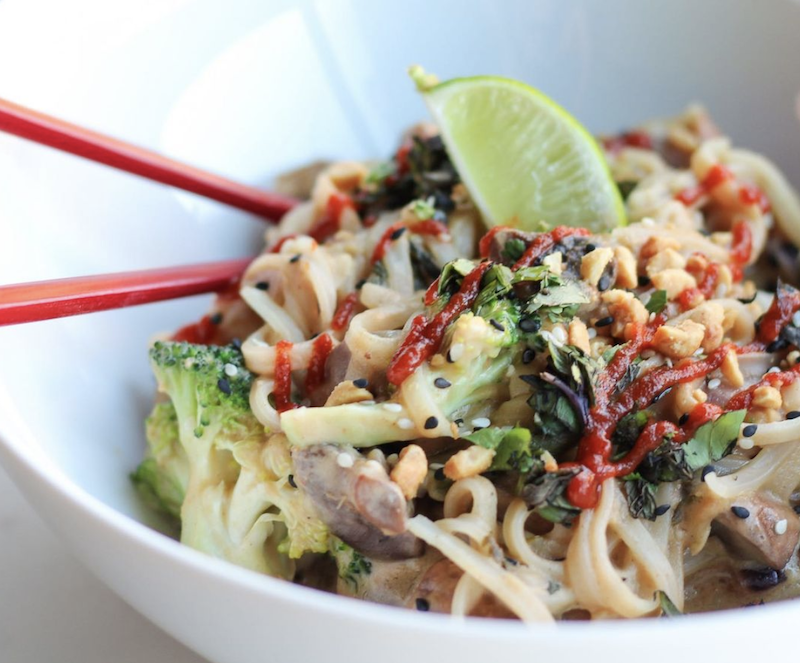 Small Batch
11. Small Batch
Vegan fine dining is done right in this uber classy 1930s themed lounge that features a commendable selection of whiskeys and other libations. The dishes are globally inspired and rotate with the seasons. Order the Cajun Étouffée, Korean Pyeongyang Noodles with smoked tomato yolk, or one of the creamy pastas (made vegan upon request). Finish your meal with a divine plated dessert or an inventive whiskey cocktail.
Check it out
12. Gokul Indian Restaurant
Nestled in the Delmar Loop neighborhood, this vegetarian restaurant is another local go-to for Indian fare. The lunch and dinner buffets offer a little bit of everything—from idli (South Indian steamed rice cakes) served with sambar and chutney to rich and creamy North Indian-style curries. Most dishes are vegan-as-is (hello, garlic naan), and on Mondays, the entire menu goes vegan. Eyeing a non-vegan item? The owners are always happy to accommodate plant-based modifications.
Check it out

Bombay Food Junkies
13. Bombay Food Junkies
When the lines at this Indian street food truck continuously stretched down the block, the business opened a brick and mortar. Local favorites include the Vegan Butter Chick'n, Chick'n Wings, naan sandwiches, and the Manchurian Bowl. Tame the spice of these dishes with a refreshing vegan mango lassi.
Check it out
14. Confluence Kombucha | gastroLAB
Confluence Kombucha is a local restaurant and kombucha brewery that features eight rotating flavors of kombucha on tap alongside plant-based fare. If you're looking for a good pucker or a perfectly briny pickle, this will be your happy place. While you're stocking up on all the fermented goodies, be sure to throw in a package of freshly made tempeh, cashew brie cheese, and (for the project types) your own SCOBY for kombucha brewing at home.
Check it out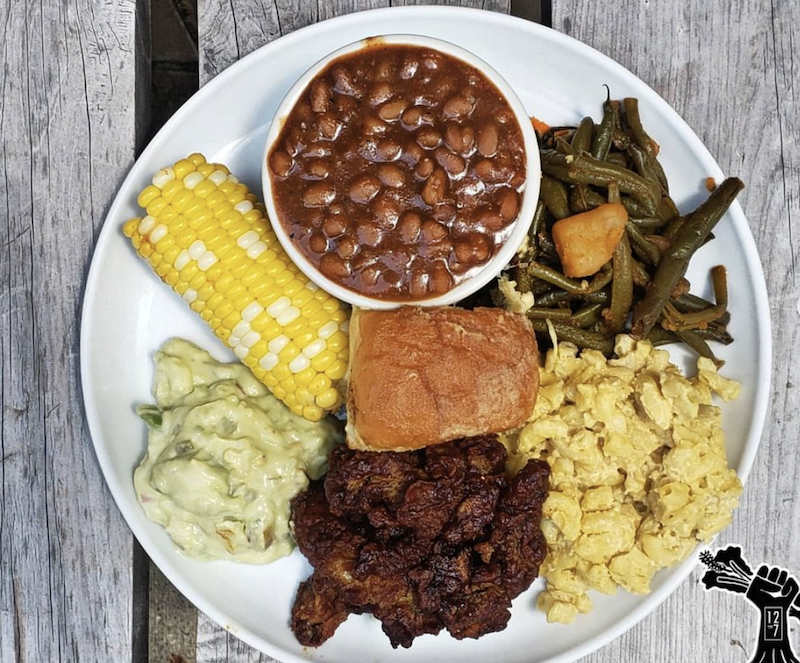 12oh 7 Herban Eatery
15. 12oh7 Herban Eatery
This Black-owned ghost kitchen is a St. Louis secret. There's no brick and mortar, but those in the know can let you in on how to place an order. Customers can find the menu of the week on the company's Instagram and pre-order their selection for a designated pick-up time. Expect to find everything from a Korean Bulgogi Burger on a purple Ube bread to a Seed Food Boil made with mushrooms, potatoes, and corn. The weekend brunch selection of Cream Cheeze-stuffed French Toast with blueberry compote, Chick-un and Waffles, cheezy grits, pancakes, and other brunchy staples will give you a reason to get out of bed in the morning.
Check it out
16. Royally Baked
Catering for one, please! This vegan ghost kitchen offers local delivery for its extensive plant-based sweet and savory menu. While catering dishes typically feed a crowd, many of the items are available in individual servings. Scroll through the menu to find a plethora of pasta dishes, soups, salads, pizza, and baked goods. The kitchen also offers several create-your-own options—from customizable pasta to pizza. Shopping at Schnucks? Look for the Royally Baked ready-to-eat meals and desserts in the prepared foods section.
Check it out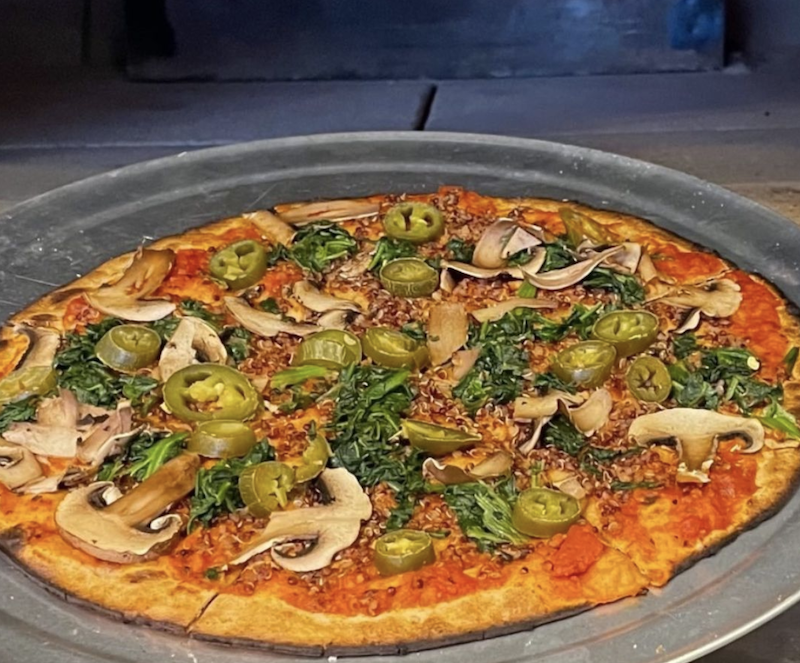 The Tuber Organic Cafe
17. The Tuber Organic Cafe
This new vegan eatery ensures that healthy eating doesn't require compromising on taste. Tuber Cafe is a family-run establishment dedicated to supporting local farmers and responsible ingredient sourcing. The eco-conscious, plant-based menu includes hearty burgers, specialty woodfired pizzas, spiced bread pudding with house caramel sauce, carrot cake, and much more.
Check it out
18. Original Family Smokehouse
This is not your average barbecue pit joint. This Black-owned startup incorporates culinary savvy into all of its refined yet accessible dishes. Think C-Food Gumbo made with wakame seaweed and oyster mushrooms, nachos piled high with smoked jackfruit and baked beans, and for dessert, a gluten-free Candy Yam Waffle topped with coconut cream, roasted pepitas, and maple applesauce syrup. These rotating menu items are available for pre-order and curbside pickup.
Check it out
Shriya is the Founder of Nourish by Shriya- her Vegan Hospitality Consulting Service that helps local St. Louis businesses attract vegan customers. She enjoys volunteering at the Gentle Barn in Missouri and currently lives in St. Louis with her rescue pooch Halley.