Elegant, colorful, and delicious, when it comes to the world of baked goods, macarons are the height of sophistication. While they are now associated with France (Paris, in particular), research suggests that these sweet treats were actually created in Italy, in 8th-century Venetian monasteries, reports Culture Trip. In the 1500s, they were brought to France, and now, in the 21st century, they are, of course, popular all over the world. In fact, according to some market predictions, by 2029, the global macarons market could hit more than $2.3 billion. Not bad for some tiny meringue sandwiches. But what about vegans, can they join in on the nutty, chewy goodness? Good news: you can actually stock up on plant-based macarons right now. Here's what you need to know.
What are French macarons?
A macaron has two shells and a filling and looks kind of like a small cookie sandwich (or a circular custard cream, if you're from the UK). But while it looks similar to a cookie, the taste and texture are different. Macarons should be light and a little crunchy on the outside, with a pleasantly soft center. "Not everyone can make good macarons and it takes some time to perfect the texture," notes Pastreez, a French bakery that delivers across the US. "The texture can determine whether a macaron is good tasting or not."
What are vegan macarons made of?
For the most part, macarons are made with almond flour, egg whites, and sugar. The filling can vary, but it's usually made with buttercream (which contains dairy) or ganache. But it is possible to make macarons vegan. Plant-based versions are usually made with aquafaba (which is the liquid from a can of chickpeas) instead of egg whites. Plus, the filling can be made with various vegan ingredients, such as vegan butter, coconut cream, or vegan cream cheese.
Are Ladurée macarons vegan?
Ladurée's Beverly Hills location used to be helmed by Matthew Kenney, but the popular French bakery chain's relationship with the plant-based chef has now come to an end. That said, there are still vegan options on the menu across many of its US locations, including macarons! Availability varies, but plant-based macaron flavors include hazelnut, caramel coconut, chocolate, and grapefruit timut pepper.
Where to buy vegan macarons
If you've got a macaron craving, there are also plenty of other places that can offer you egg- and dairy-free macarons. Here, in no particular order, we've gathered seven of the best.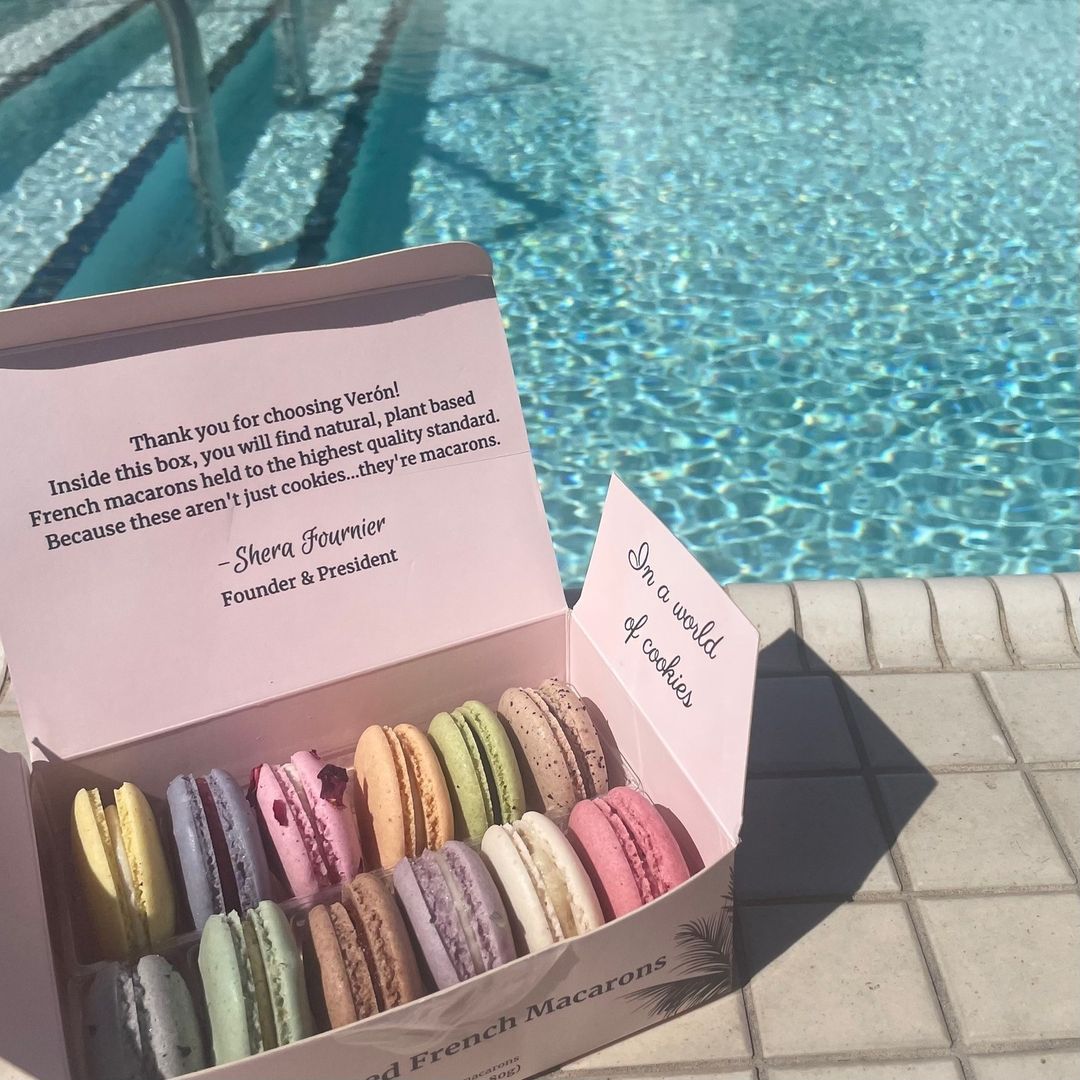 Verón/Instagram
1 Verón
Founded by Shera Fournier, Verón believes that you should never have to sacrifice your values in order to enjoy the foods that you love. This is why it has created an entire range of totally vegan macarons to enjoy. Flavors include blueberry, chocolate, earl grey, kiwi, lavender, and lemon.
Learn more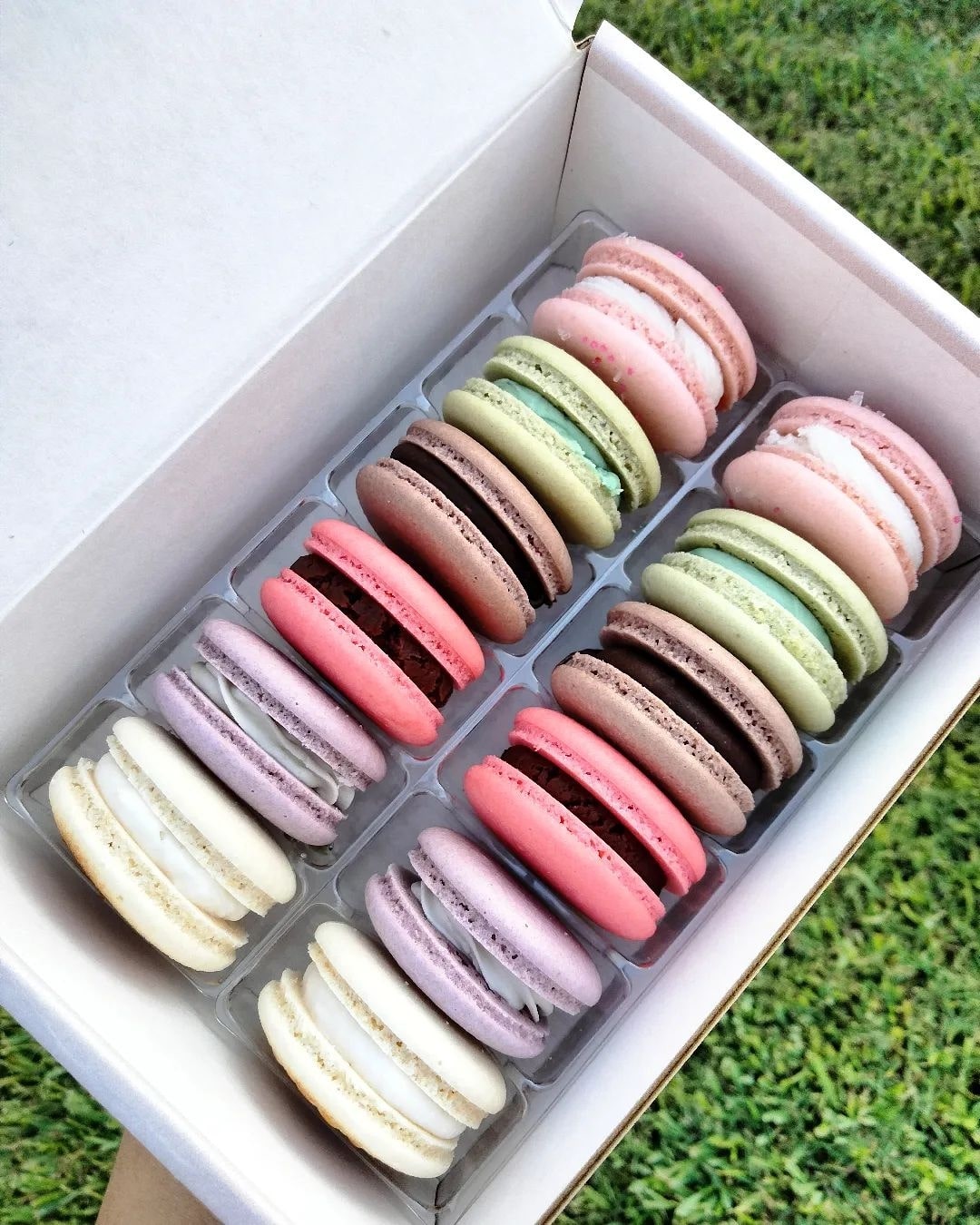 Finally Vegan Macarons/Instagram
2 Finally Vegan Macarons
According to Finally Vegan Macarons, this brand "is what you've wanted but could never find." And that means plant-based desserts that "actually taste amazing." You can grab its delicious macarons at Java Owl Coffee House or Cupfusion Cupcakery in Houston, or alternatively, order online for pickup or delivery.
Learn more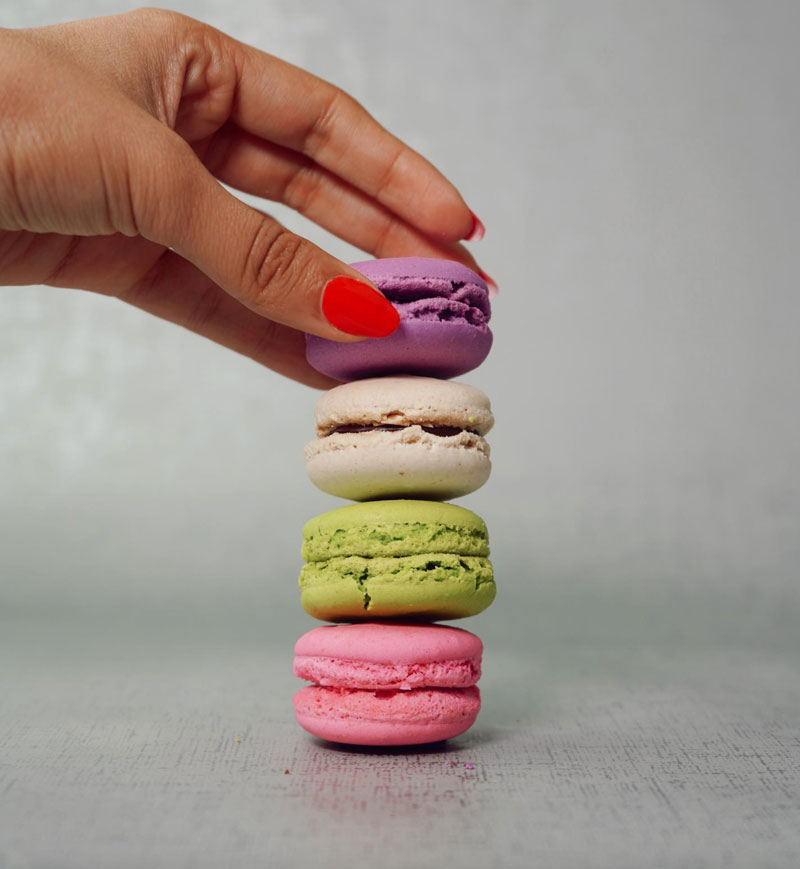 L'Artisane
3 L'Artisane
When it comes to quality vegan French-inspired baked goods, L'Artisane rarely disappoints. As well as tasty croissants and madeleines, you can order a box of plant-based macarons from the bakery, which delivers all across the US. Instead of buttercream, all of its flavors (which include Salted Caramel, Strawberry Rose, and Pistachio-White Chocolate) are filled with an indulgent gourmet chocolate ganache.
Learn more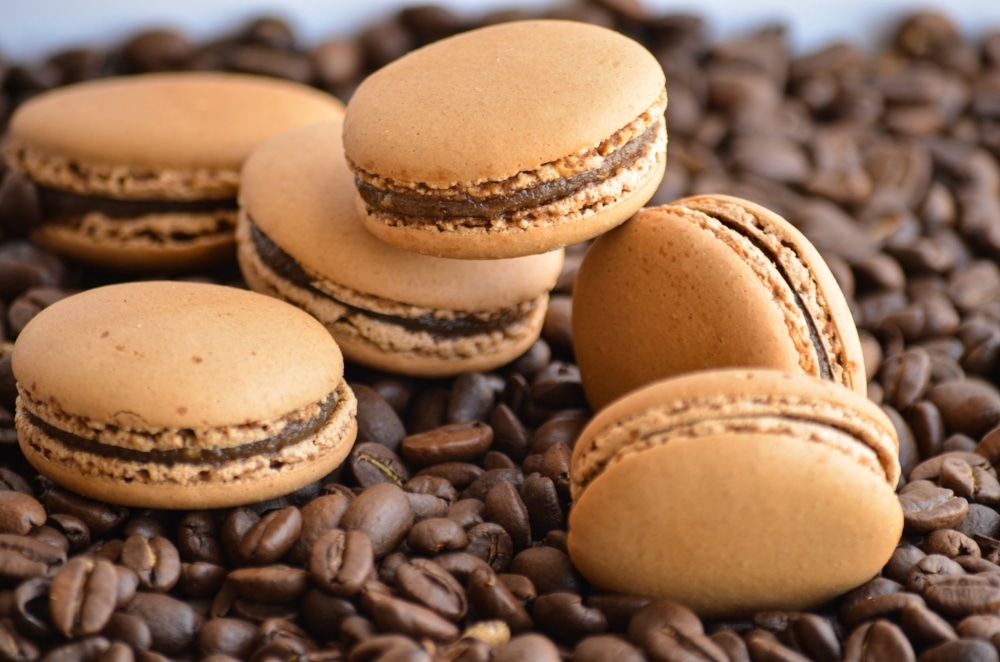 MBP Wholesale
4 MBP Wholesale
Based in New York, MPB Wholesale is an expert in French baked goods, and it has plenty of vegan macaron options. Frozen flavors include passionfruit, blackcurrant, coffee, lime, and salted caramel. The only catch is you can't shop there individually because it's a wholesaler (but you could drop hints at your local coffee shop to get some orders in!).
Learn more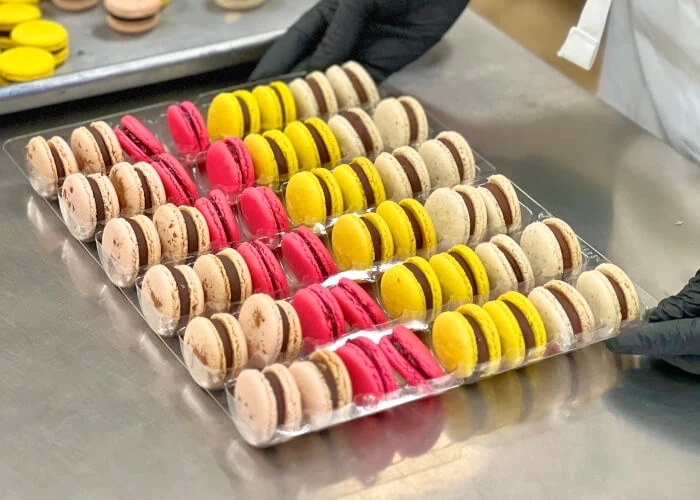 Pastreez
5 Pastreez
As mentioned above, Pastreez is a popular French bakery that delivers nationwide. It has a wide selection of macaron options, including vegan options, all of which are handmade in California by French chefs using fresh ingredients.
Learn more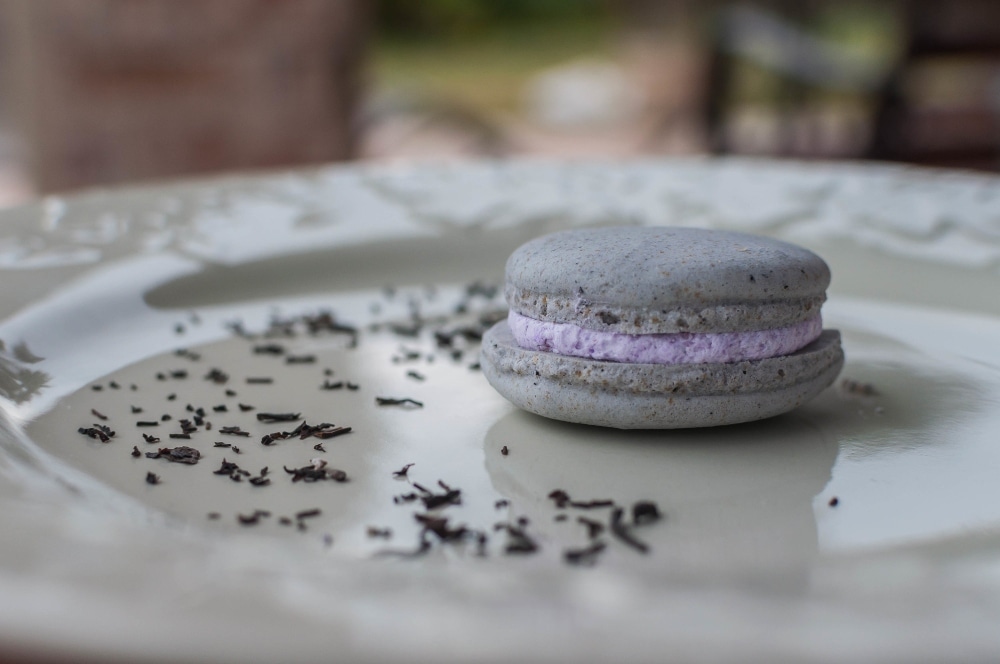 Deelish
6 Deelish
Houston-based Deelish Cupcakes delivers its tasty vegan macarons across the city, the state, and indeed, the rest of the US. It has several unique and delicious flavors to choose from, including lightly tangy Orange Anise, comforting, England-inspired Earl Grey and Lavender, and spicy Mexican Hot Chocolate.
Learn more
Macaron Centrale
7 Macaron Centrale
Available on Amazon, Macaron Centrale offers packs of delicious French macarons, and it also has vegan, gluten-free options, too. Flavors include Blackcurrant, Vanilla, Cotton Candy, and Coconut, but note that you don't get to choose which ones you get—each pack is a total surprise!
Learn more
For more on vegan baked goods, read: