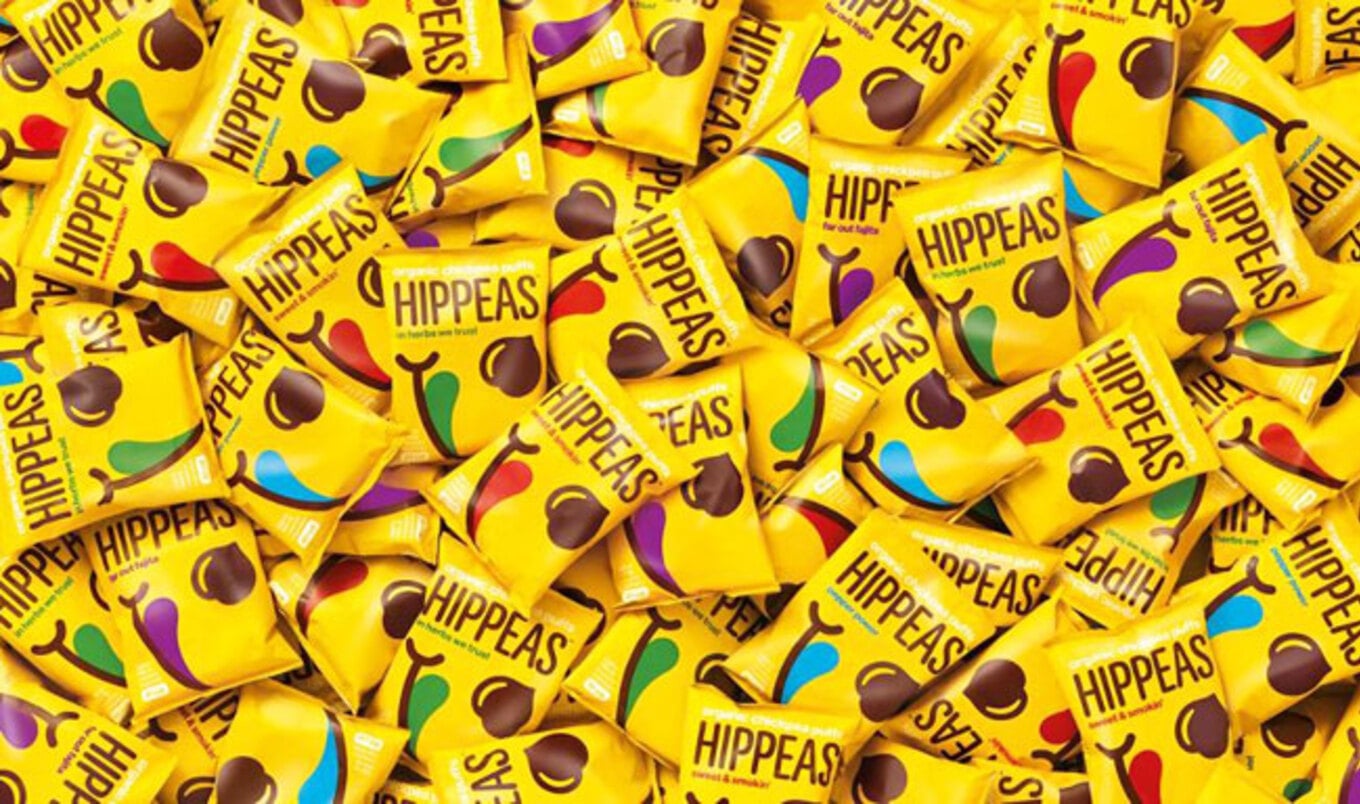 Look out stomach, here it comes!
March 7, 2017
---
VegNews publisher Colleen Holland describes Natural Products Expo West—the largest natural food show on the planet—as "Whole Foods times 100." And she's right. Sadly, Expo West—which takes place this Thursday through Sunday at the Anaheim Convention Center—is a trade show, meaning the general public won't get to see the 3,000 exhibiting companies (many of which are vegan and unveiling new products for the first time) or participate in yoga sessions, networking events, live concerts, and lectures given by the likes of author Mark Bittman, actress Sarah Michelle Gellar, Whole Foods Market co-founder John Mackey, and The Herbivorous Butcher co-founder Aubry Walch. But you know who will be in attendance? Me. And while my goal is to consume everything vegan that's put in front of my face, here are the 10 foods and products I'm most looking forward to consuming this week.

1. Coffee So Good
Expo West is an all-day event that can go well into the evening, which means I'm beginning my day with a (large) sample of Coffee So Good. The 100-percent organic, non-GMO coffee was recently launched by the So Good So you Brand (makers of Juice So Good) and comes in flavors such as French lavender, raw cacao, lavender nutte, and cashew mocha. That's right—cashew. Don't ask how, but each variety of Coffee So Good is made with cashews, which pretty much makes it the best invention ever.

2. New Field Roast products
Summer is almost here, which means it's time to dust off my grill. Luckily, all-vegan brand Field Roast has announced the unveiling of a few new products at Expo West. I don't yet know what these foods will be, but if they're anything like the company's FieldBurger and Smoked Apple Sage sausage, I'm pretty sure I'll be barbecuing these until Halloween.

3. Sprout Foods baby purées
Sometimes, all I want to do is cry like a baby until someone shoves food in my mouth, which might explain why I'm excited to sample one of Sprout Foods' news vegan baby purées. Featuring three grams of protein and two grams of fiber and comprised of organic chickpeas, beans, and lentils, the three varieties (Butternut Chickpea Quinoa & Dates, Pumpkin Apple Red Lentil with Cinnamon, and Sweet Pea Carrot Corn & White Bean) sound perfect for those times when vegan bachelors such as myself run out of frozen burritos to microwave.

4. Karma Nuts
I remember one thing about Expo West 2016, and that's being introduced to Karma Nuts. Basically, these are cashews wrapped in its original skins and dry roasted (without oil). This year's flavors include Wrapped Lime Twist, Wrapped Cinnamon, Wrapped Lightly Salted, Roasted Peri Peri, and Roasted Coconut Crunch. And, yes, I will be eating each flavor by the handful until the kind people at Karma Nuts call security on me.

5. Hippeas
I don't know much about these organic chickpea puffs, but I do know I'll never pass on the opportunity to eat something with a name as clever as "Hippeas."

6. Hummus Pods
Question: is there any food better than hummus? Answer: No. Based on this, you can imagine my excitement when I learned Hummus Pods—a multigrain shell filled with hummus and featuring 160 calories per serving—would be in attendance. My goal is to stuff my pockets with as many of the three flavors (Sriracha Lime, Zesty Lemon, and Smoky Chipotle) as possible because I'm single, and how could another single vegan turn me down if I offer her hummus?

7. Genexa
Did you know that more than 7 million people attend Expo West? If you didn't, that's fine because I made up that number. Still, a lot of people will be walking the halls of that convention center, and if you're like me, "a lot of people" equals "a lot of germs." Hence my visit to the Genexa booth, where 11 over-the-counter medicines (10 of which are vegan) will help me stave off allergies, getting a cold and/or the flu, leg cramps, stress, sleeplessness, and jet lag.

8. Munk Pack protein cookies
Eighteen grams of plant-based protein and three grams of fiber in gluten-free, kosher, non-GMO cookie flavors such as Double Dark Chocolate, Peanut Butter Chocolate Chip, Coconut White Chocolate Macadamia, and Oatmeal Raisin Spice? If you're near Munk Pack's booth, get out of my way because I'm going to party like it's 1999.

9. Vega Protein + Shake
I begin each morning with a protein shake, but sometimes I'm too tired to scoop the powder into the blender and then add almond milk. The answer to my lazy problem has now been found thanks to Vega's Protein + Shake, a new ready-made drink that comes with 20 grams of protein, three grams of fiber, and one gram of omega-3. I'll probably start with the chocolate flavor, but I wouldn't be surprised if I sample the vanilla as well. Then I'll do some push-ups because, you know, protein, bro.

10. Curaprox
The toothbrushes I purchase from the Dollar Tree last as long as a just-picked avocado, which explains why I'll be visiting the Curaprox booth. The toothbrush line claims it's the "first-ever chemical-free, all natural, and activated-charcoal based teeth whitening system to hit the US market." I don't know what that means exactly, but I do know this: I plan on eating a lot of sweets at Expo West, and my teeth are going to need all the help they can get.

Ryan Ritchie is VegNews' digital editor who knows he's going to need an extra hour of cardio the Monday after Expo West.