Zero-waste living may seem unattainable or complicated, but these vegan Instagrammers break down what it means to pursue a sustainable lifestyle, while valuing progress over perfection. Through tasty, plant-based recipes and eco-conscious product recommendations, these 20 must-follow accounts are working towards making the environmentalist movement more inclusive and representative.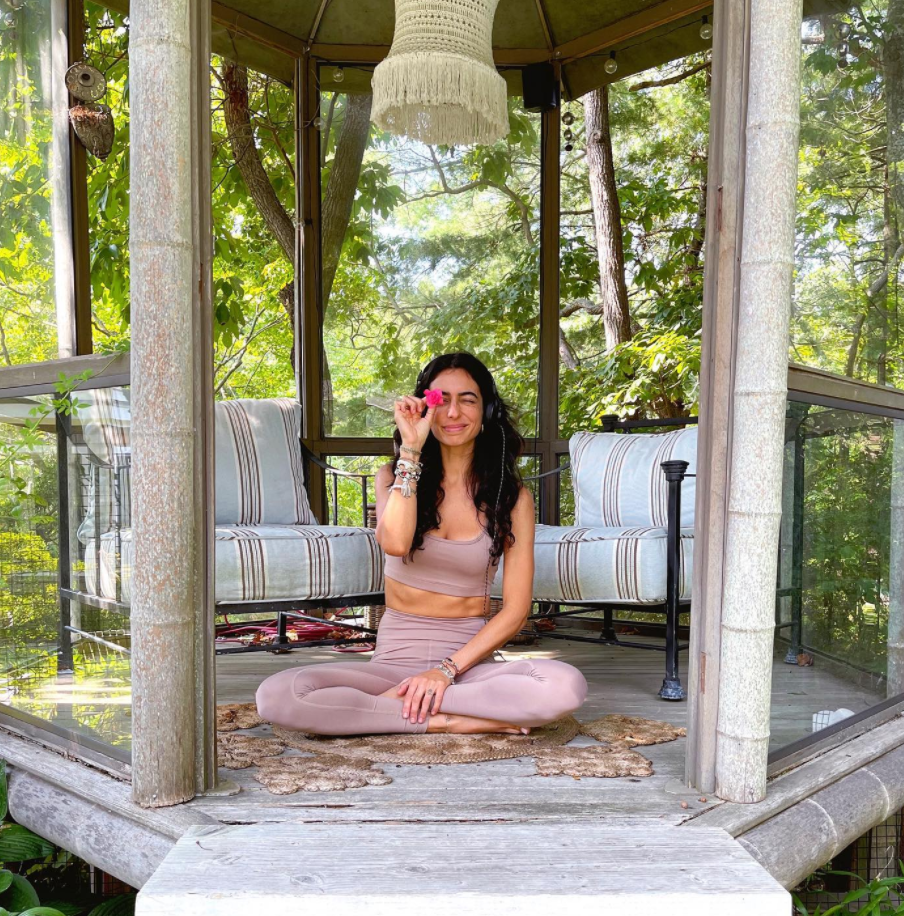 @waterthruskin/Instagram
1 Valeria Hinojosa
Going by the screen name Water Thru Skin, this Bolivia-born, Miami-residing conscious living influencer is transparent about the struggles of pursuing a socially conscious career. She shares gorgeous sustainable fashion inspo, a glimpse into her life as an eco-entrepreneur, and real talk on holistic health and well-being.
Follow them here.


@queerbrownvegan/Instagram
2 Isaias Hernandez
Known as @queerbrownvegan on Instagram, this environmental educator shares informative, social justice-oriented perspectives on the sustainability movement and how to ensure its inclusivity, along with more environmentally sound product recommendations, the sustainability impact breakdown of different plant-based foods, and so much more.
Follow them here.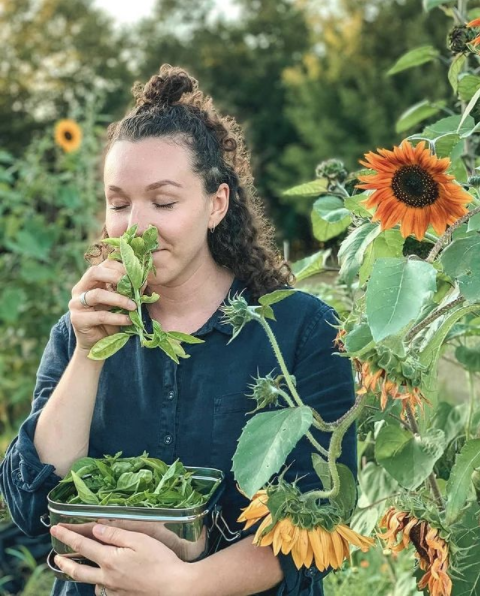 @sustainablyvegan/Instagram
3 Immy Lucas
This UK-based YouTuber is well known for her serene and calming videos and approachable take on zero-waste living. Simple recipes, minimalist fashion, easy eco swaps, and recommendations for mindful habits we can all incorporate into our lives for a greener and more peaceful existence are all great reasons to follow along.
Follow them here.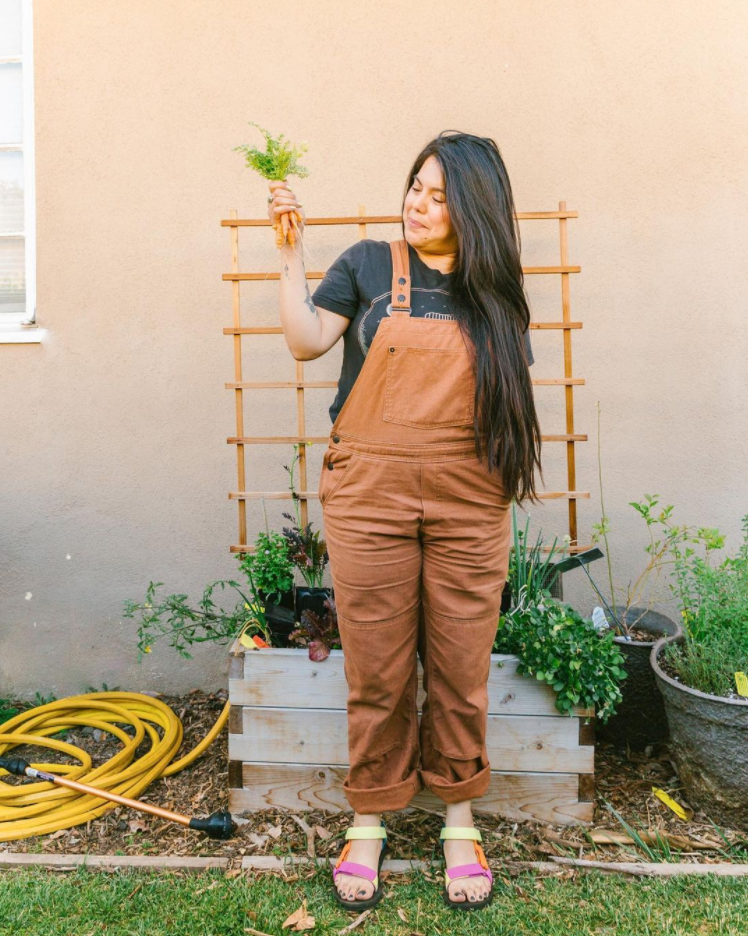 @cerowastecindy/Instagram
4 Cindy Villaseñor
Residing in Los Angeles, this garden educator and low-waste lifestyle influencer fills her aesthetic account with earth-toned, plant-filled photos along with tips on composting, eco camping gear, delicious plant-based cooking shots, and helpful tips on extending your clothing's lifetime (thus keeping it out of landfills!).
Follow them here.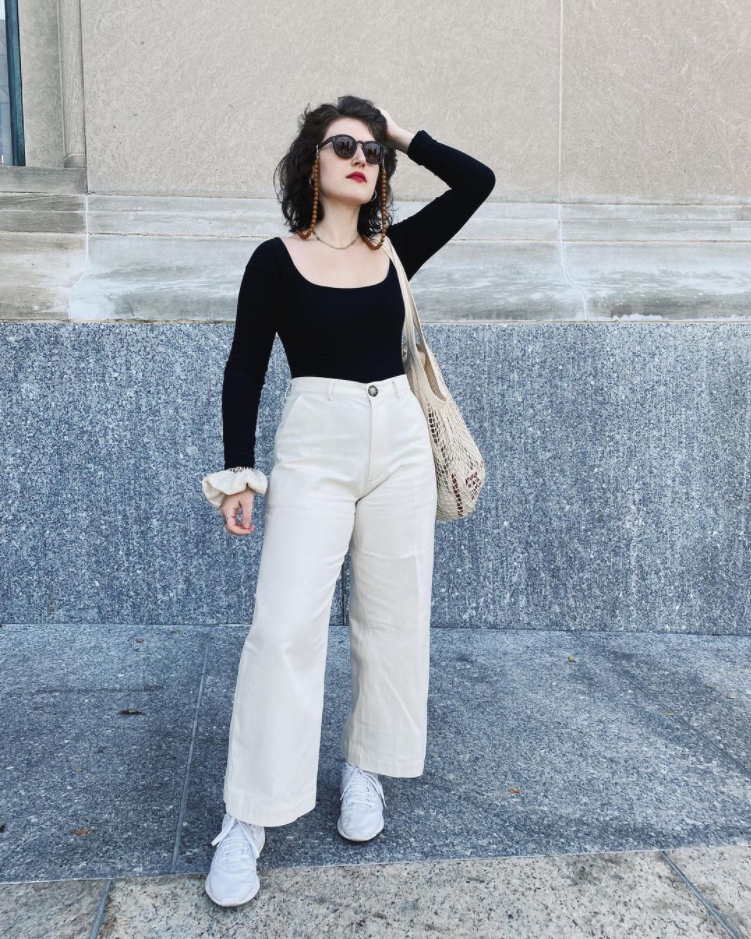 @sustainablesabs/Instagram
5 Sabs Katz
Co-founder of the organization Intersectional Environmentalist, this social activist tackles topics such as gun violence and anti-Semitism on her informative account, along with zero-waste skincare recommendations, minimalist fashion, her kombucha brewing journey, and light-filled houseplant photos.
Follow them here.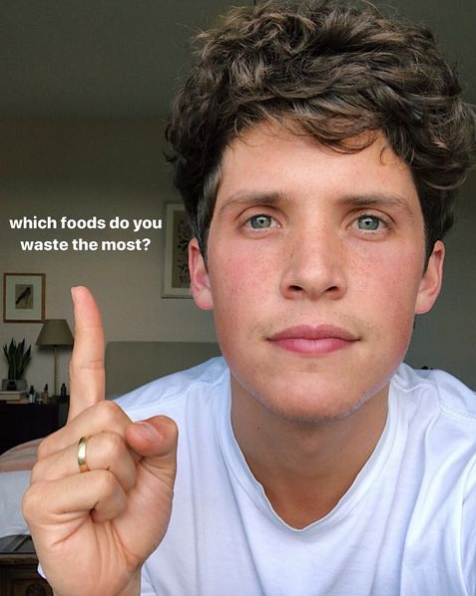 @maxlamanna/Instagram
6 Max La Manna
This low waste chef racks up millions of views on his well-edited cooking videos with recipes for dishes such as Killer Tofu Ground Beef, Super Green Pasta, and Chocolate Peanut Butter Truffles. And with a feature on BBC Earth's Food Regeneration series and his first cookbook out in the world, La Manna is only getting started spreading his message of eliminating food waste.
Follow them here.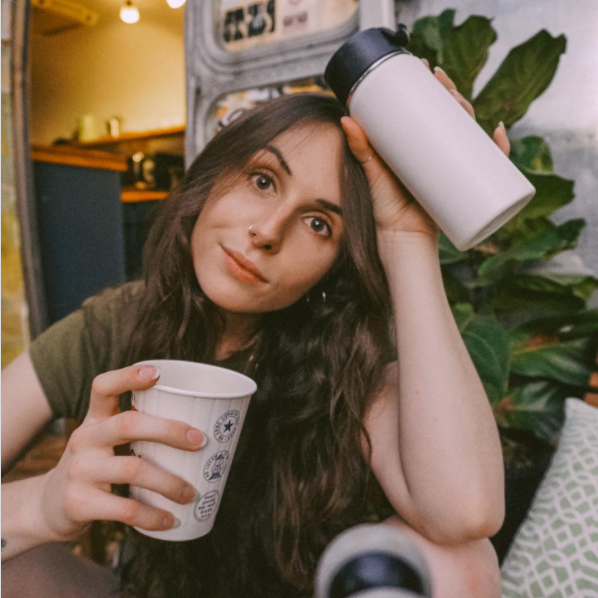 @sedonachristina/Instagram
7 Sedona Christina
From fun thrifting and secondhand clothing hauls to holistic and plant-focused wellness, this Seattle-based YouTuber provides resources on low-waste backpacking and outdoorsy adventures, the impact of social media on our collective wellness, and setting mindful intentions.
Follow them here.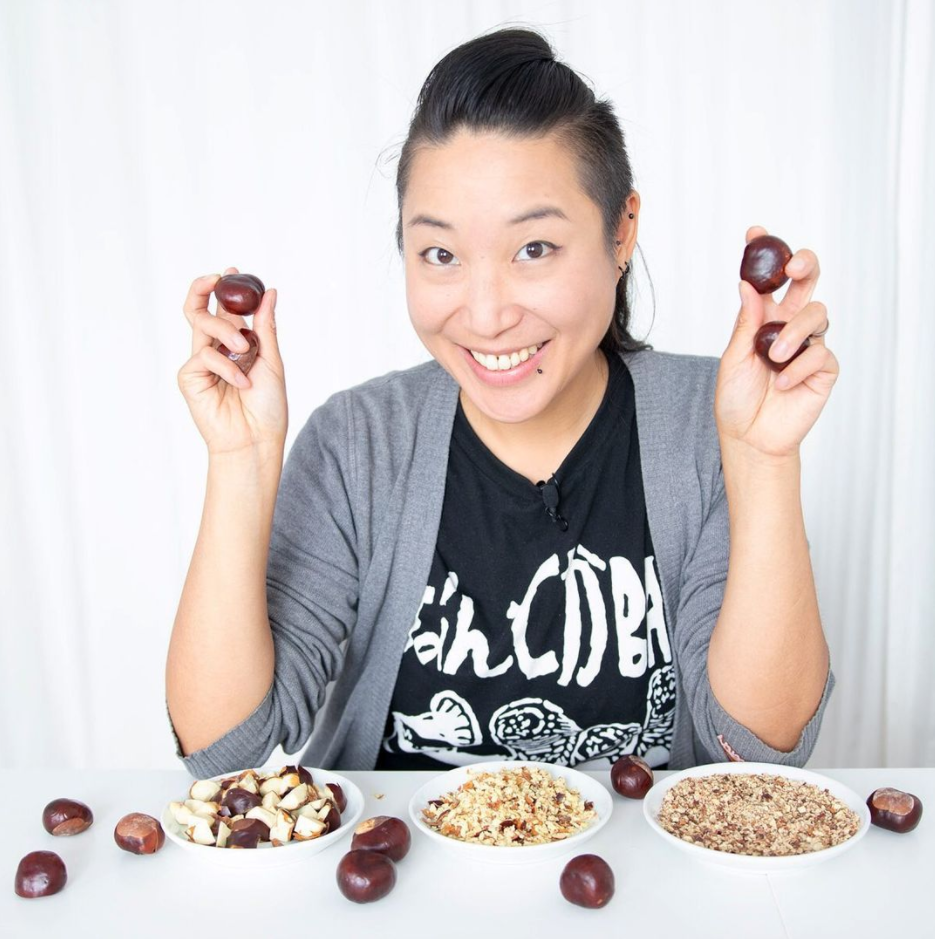 @_wastelandrebel_/Instagram
8 Shia Su
This Germany-based, tiny living enthusiast and author's account is a veritable treasure trove of zero-waste living resources. From making your own cleaning products to unpackaged skincare and climate change activism, Su's posts inspire and motivate.
Follow them here.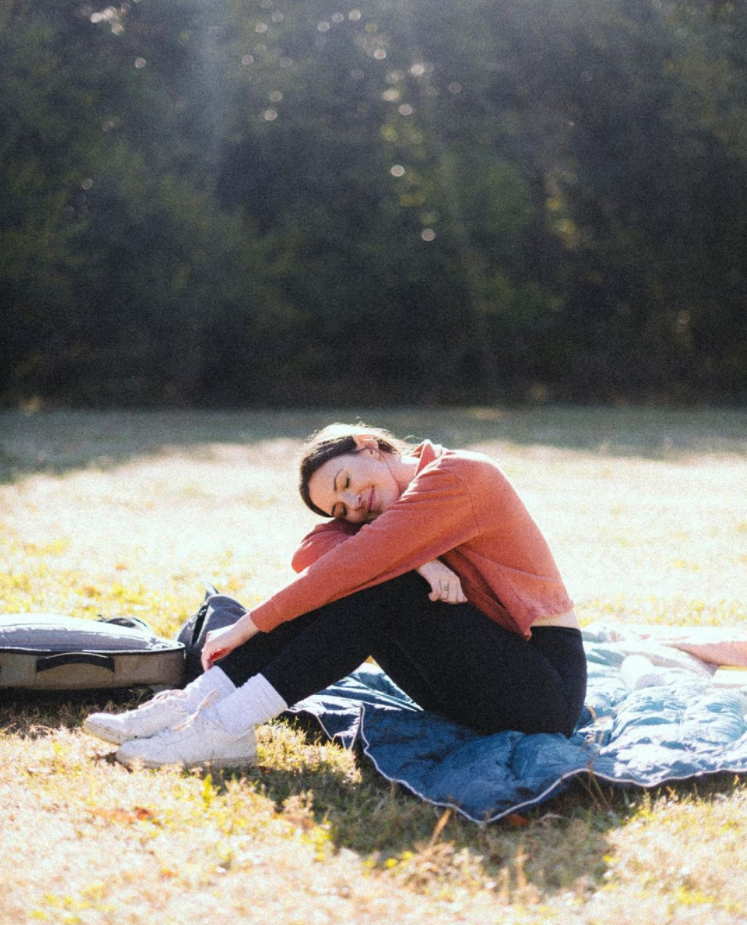 @impactforgood/Instagram
9 Jessica Clifton
Residing in the Midwest, this digital content creator and Tiktokker fills up her cheery, light-filled account with snapshots of her plants and cats, budget-friendly tips and tricks, zero-waste self-care swaps, and easy, innovative, plastic-free home decor hacks.
Follow them here.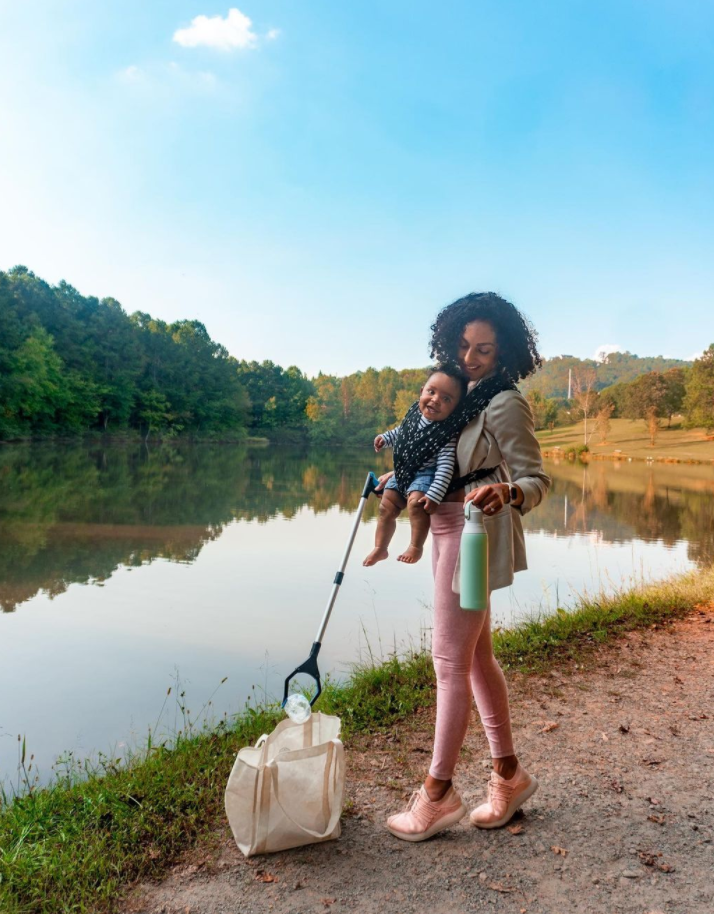 @heyashleyrenee/Instagram
10 Ashley Renne
This vegan mom and board member of Climate Power, an organization that works to hold polluters accountable, tackles topics around having a sustainable pregnancy, maintaining healthy postpartum body image, and raising eco-conscious kids. She also breaks down issues around systemic racism and allyship through informative graphics.
Follow them here.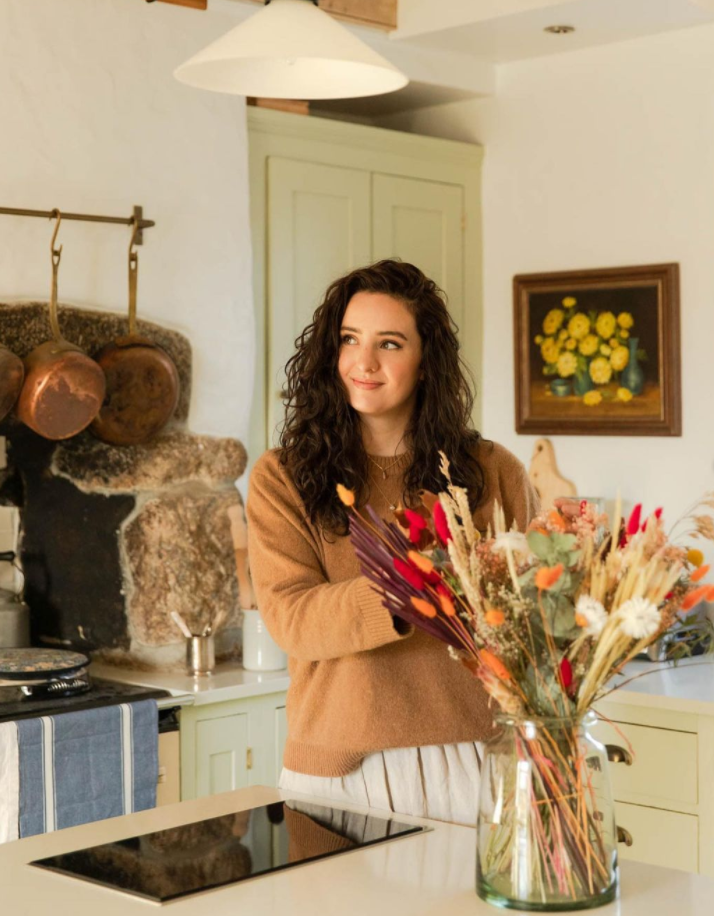 @madeleineolivia/Instagram
11 Madeleine Olivia
With over 500,000 subscribers on YouTube, this author and plant-based cook makes low-waste, vegan living look tastier and easier than ever before. From soups and stews to hot cross buns and energy bars, her simple and wholesome recipes are quickly becoming a staple in our kitchens.
Follow them here.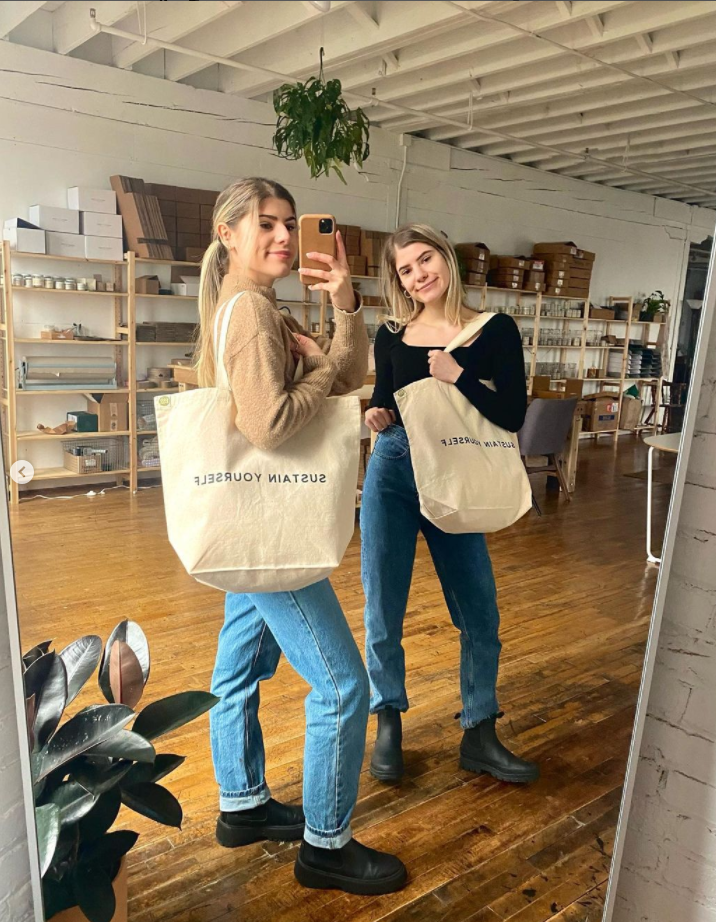 @sustainyrself/Instagram
12 Geevie & Sophia
These eco-conscious vegan twins and founders of Sustain Yourself shop, are experts on all-things plastic-free and cruelty-free beauty, including alternative menstrual products. Plus, look out for recommendations on plants and furniture for greening up your space.
Follow them here.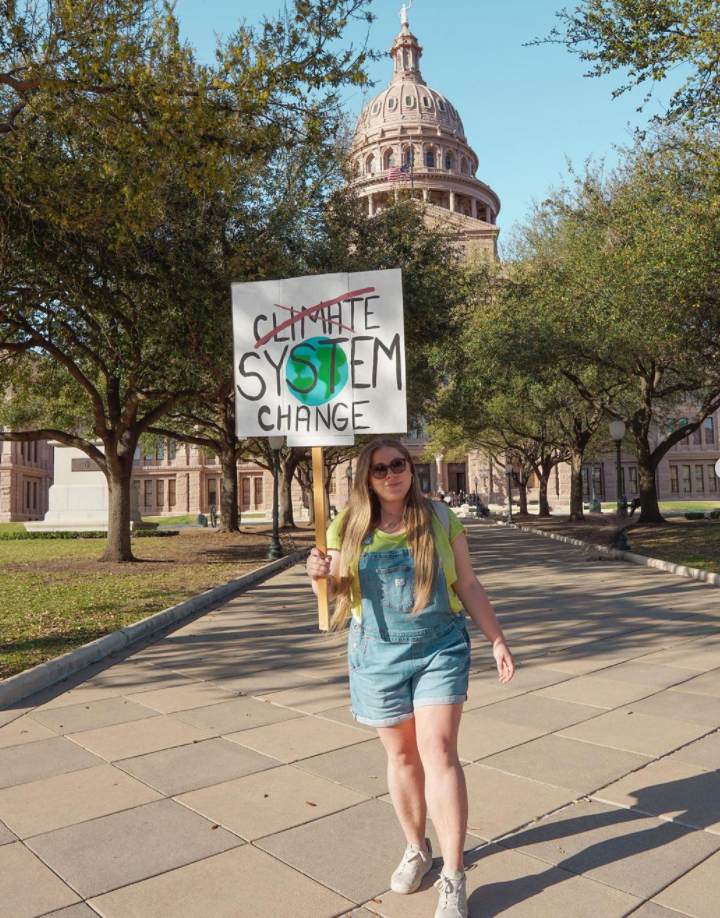 @shelbizleee/Instagram
13 Shelbi
This sustainability vlogger and environmental science student breaks down topics from renewable energy to becoming a conscious consumer, while also tackling issues such as making the online environmental movement more inclusive of all body types and balancing personal relationships with your zero-waste journey.
Follow them here.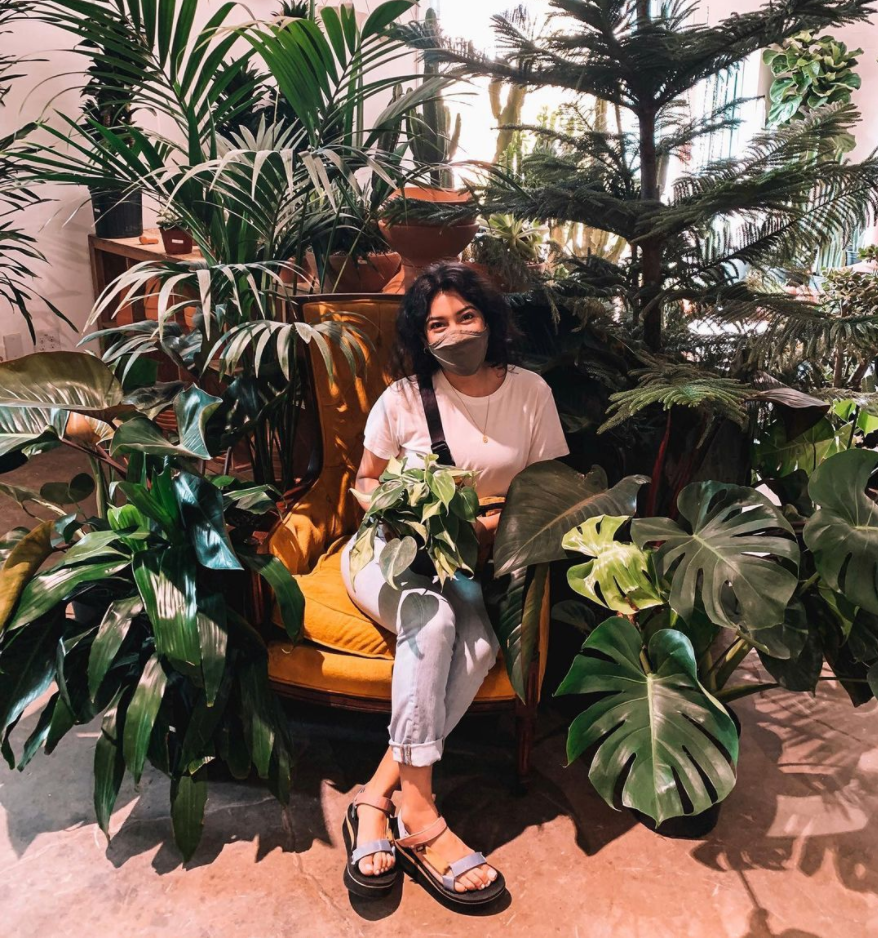 @sustainablysage/Instagram
14 Georgette
Looking to jazz up your eco-friendly home? @sustainablysage's Instagram is where it's at! From bamboo toilet paper to picking out green mattresses and plastic-free food storage to thrifting well-made furniture, this account helps answer all those questions about an eco-home you may not even have known you had.
Follow them here.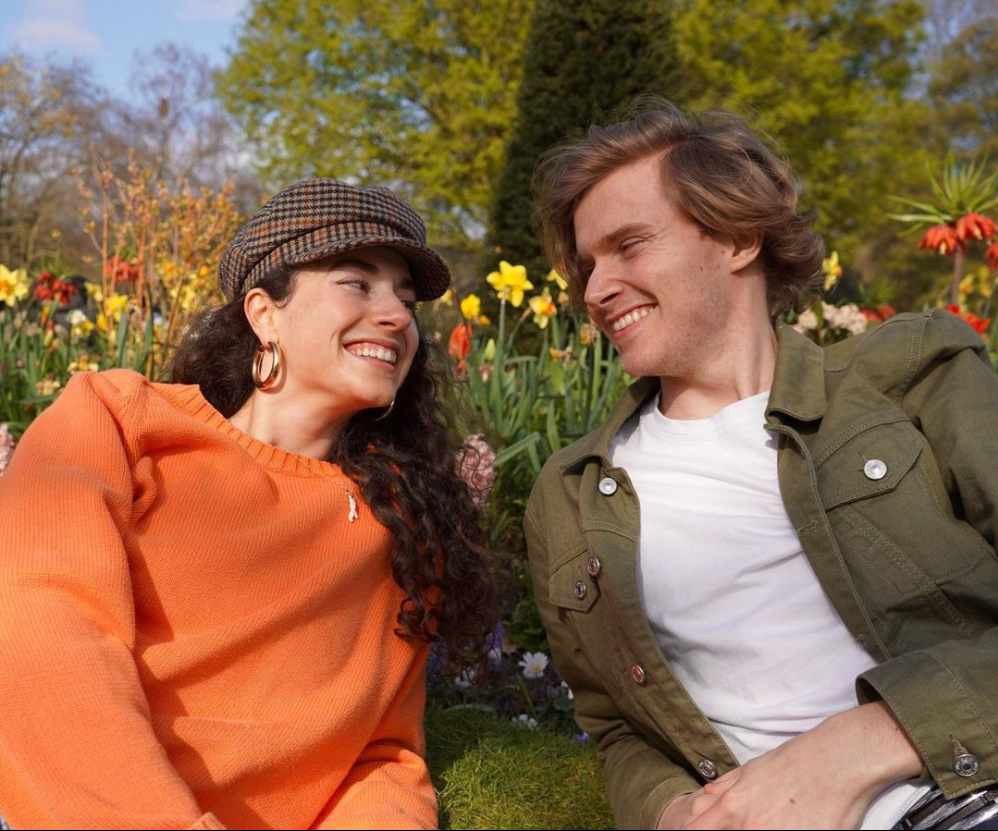 @goinggreenmedia/Instagram
15 Ben & Ciara
This London-based couple travels the world, filming green projects that inspire climate action along the way.From sustainable cities and off-the-grid homes to rooftop gardens and vertical forests, this account is bursting with a greener look at what the future could be if we all work together on behalf of the planet.
Follow them here.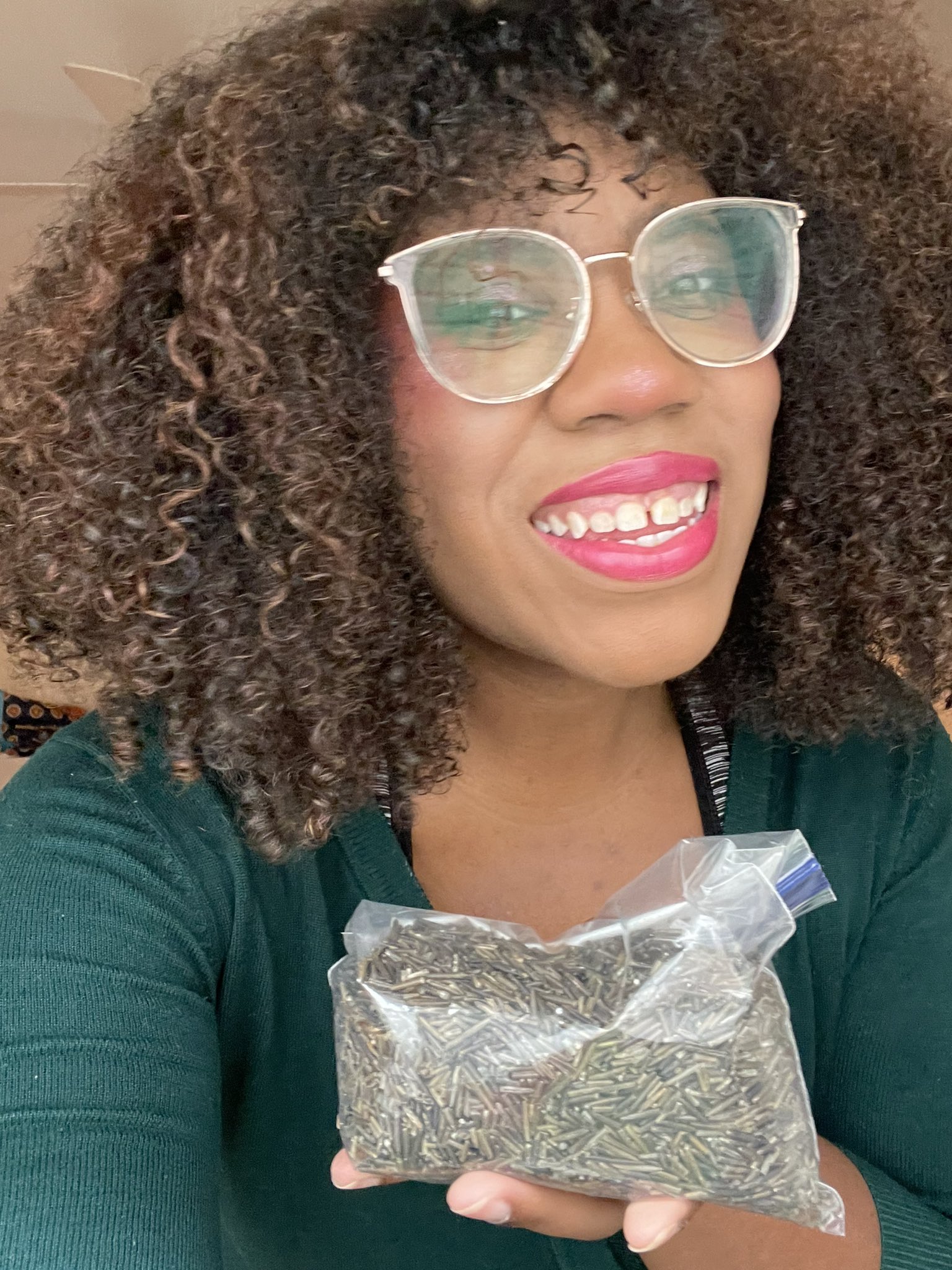 @blackforager/Twitter
16 Alexis Nikole
Have you ever wondered what herbs, vegetables, roots, and mushrooms are edible in the local community around you? This account is the place for you! Nikole's Instagram and TikTok are wonderful resources for the historical origins and cultural connections to foraging, as well as helpful resources and tips for identifying vegetation.
Follow them here.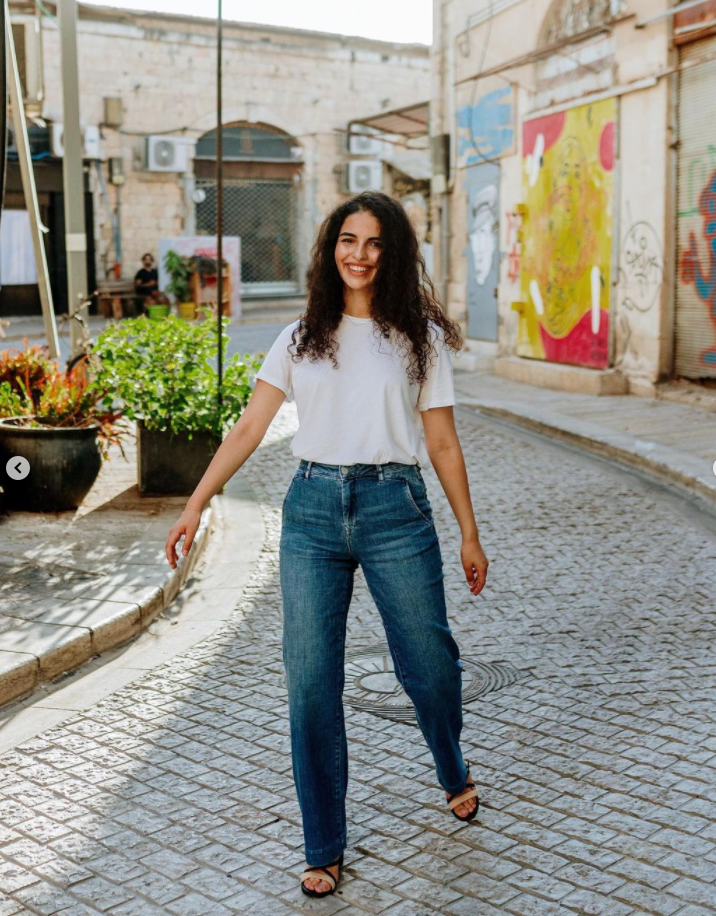 @style.withasmile/Instagram
17 Noa Ben-Moshe
With her sustainable vegan fashion blog featured by the likes of Vogue, Cosmopolitan, and Eluxe Magazine, this animal-rights activist and eco-fashion ambassador is making waves with her effortlessly chic approach to breaking the fast-fashion trend. With a focus on worker's rights and responsibly produced garments, Ben-Moshe is making veganism more glam one naturally dyed textile at a time.
Follow them here.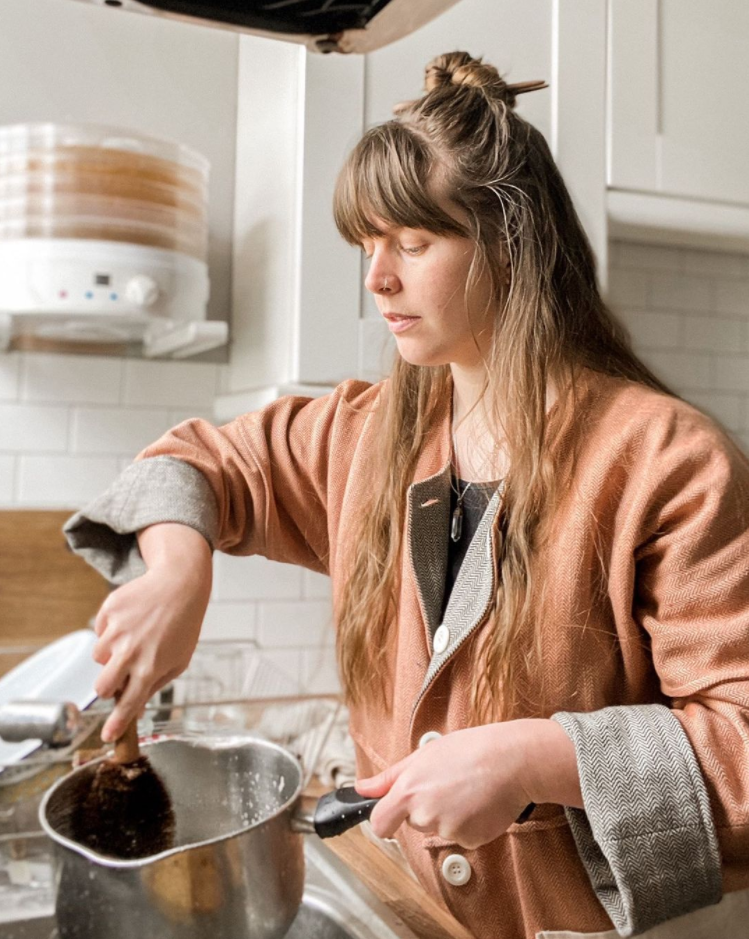 @blueollis/Instagram
18 Blue Ollis
This UK-based blogger promotes and explores conscious living through the lens of veganism, low-waste living, mindfulness, and holistic wellness. Her focus on mental wellbeing and how it connects to a more environmentally focused approach shows that the more we reconnect to our planet, the more it directly benefits us in return.
Follow them here.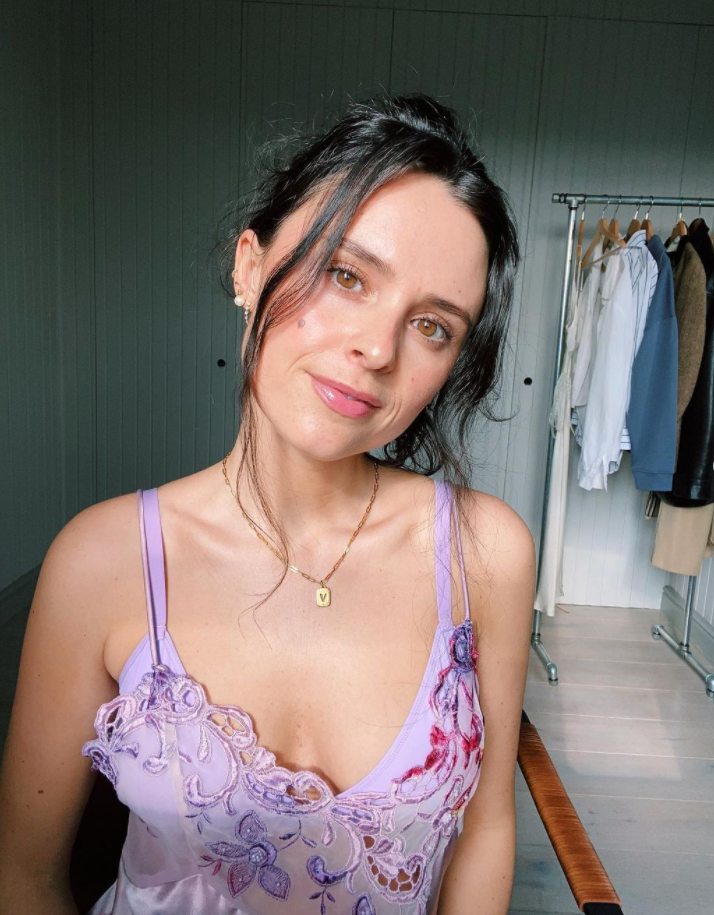 @venetialamanna/Instagram
19 Venetia La Manna
This podcaster, fair fashion campaigner, and co-founder of Remember Who Made Them (a group that works to support garment workers) focuses her account on all-things ethical fashion. From calling out fast-fashion companies to looking past greenwashing practices, La Manna keeps her eco looks funky, fresh, and animal-free.
Follow them here.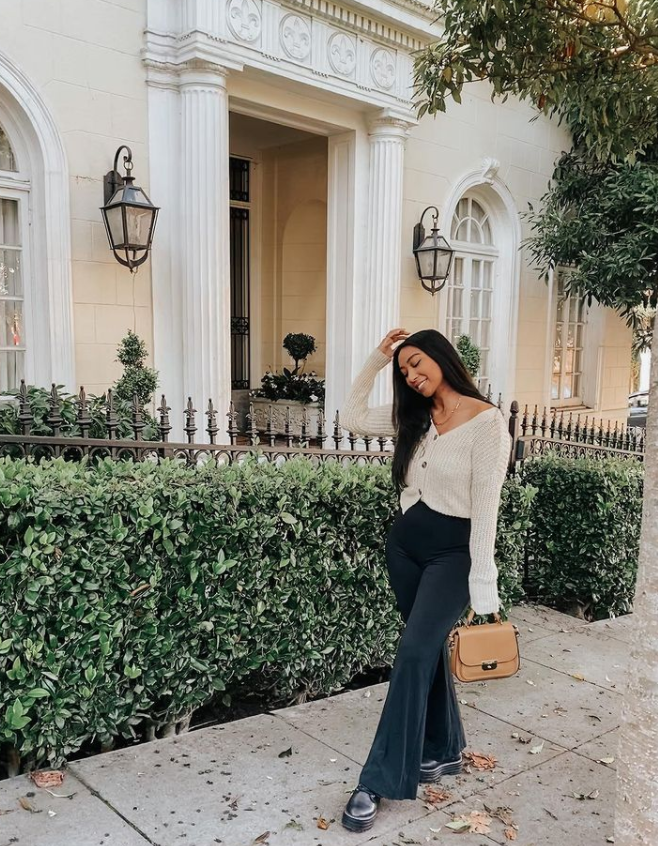 @natsplantlife/Instagram
20 Nataly Velasquez
California Bay Area-based, Salvadorian blogger, mother, and YouTuber, Nataly Velasquez fills her feed with helpful meal prep tips, home composting how-to's, sustainable produce picks, and mental wellness insights. Follow along for glam thrifted fashion looks and foodie highlights of plant-based eats around the Bay.
Follow them here.
For more vegan Instagrammers to follow, read:
25 Black Vegan Instagrammers You Need to Follow
30 Vegan Asians & Pacific Islanders to Follow on Instagram
35 Latinx Vegan Instagrammers to Follow ASAP