Eating a healthy vegan diet is important, but if you're not logging appropriate sleep, your health will suffer. A whopping one in three adults isn't getting the shuteye they need, according to the Centers for Disease Control and Prevention. Sleep deprivation has been associated with numerous chronic health woes such as diabetes, heart disease, depression, obesity, and Alzheimer's. While there are several sleep hygiene strategies you can follow to help you sleep better—such as the handy tips from the National Sleep Foundation—you can also employ the use of sleep aids. From gravity blankets to sound machines, these six vegan products are designed specifically to help improve your sleep.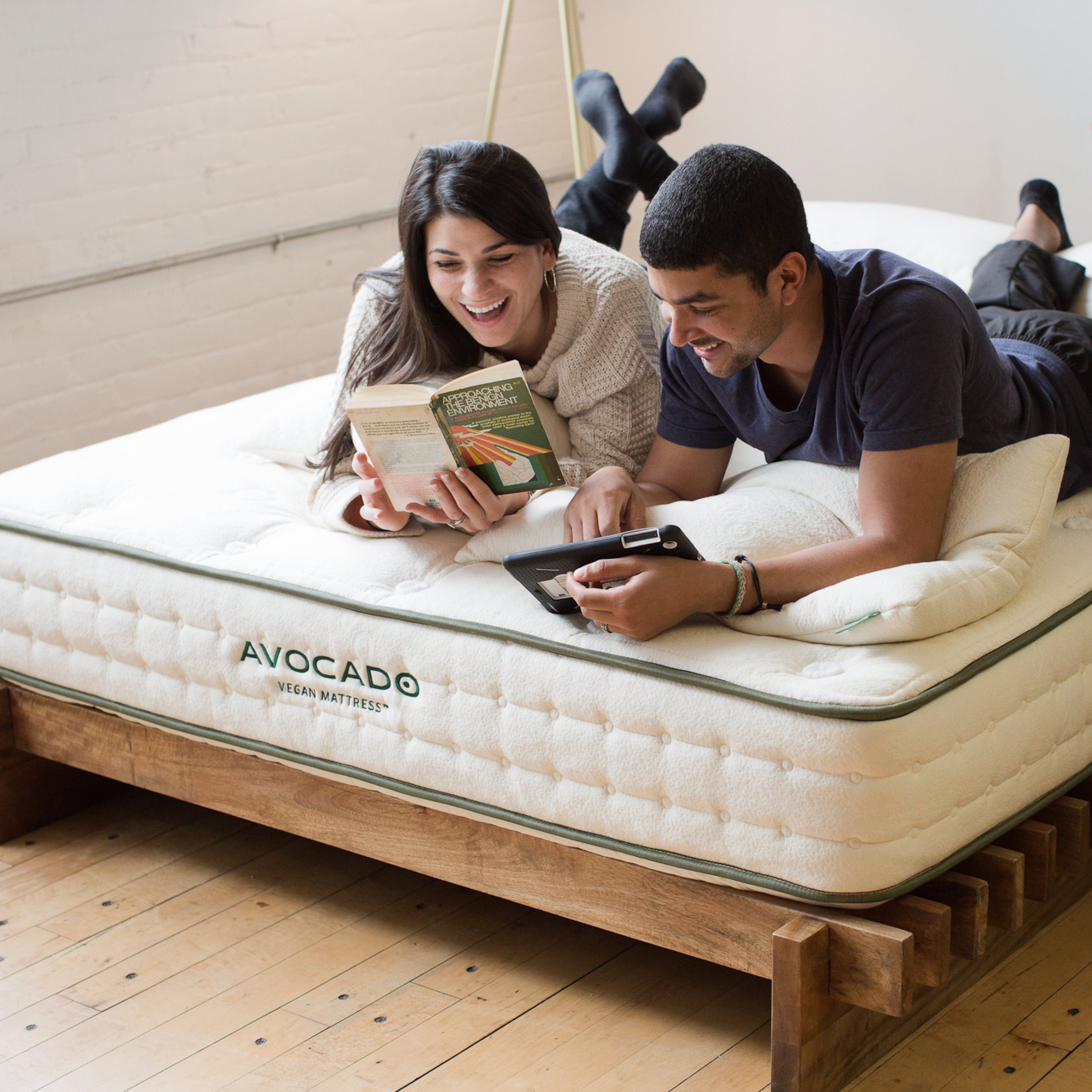 Avocado Green Mattress
1
Avocado vegan matress (starting at $1099)
A mattress made just for vegans (and those who like to sleep with them)? You bet. Mattress company Avocado has veganized its popular Avocado Green mattress by swapping the wool for certified organic cotton. But that's not the only benefit: the mattress uses 100-percent natural latex and contains no polyurethane foams or toxic fire retardants, so you won't breathe in harsh chemicals as you slumber. You have the option of including a vegan pillow-top, which adds two inches of latex and is a good investment if you like a softer feel. Plus, you get 100 nights of sleep to decide if you like the mattress. If you're not satisfied, the company will pick it up and give you a full refund.
Shop here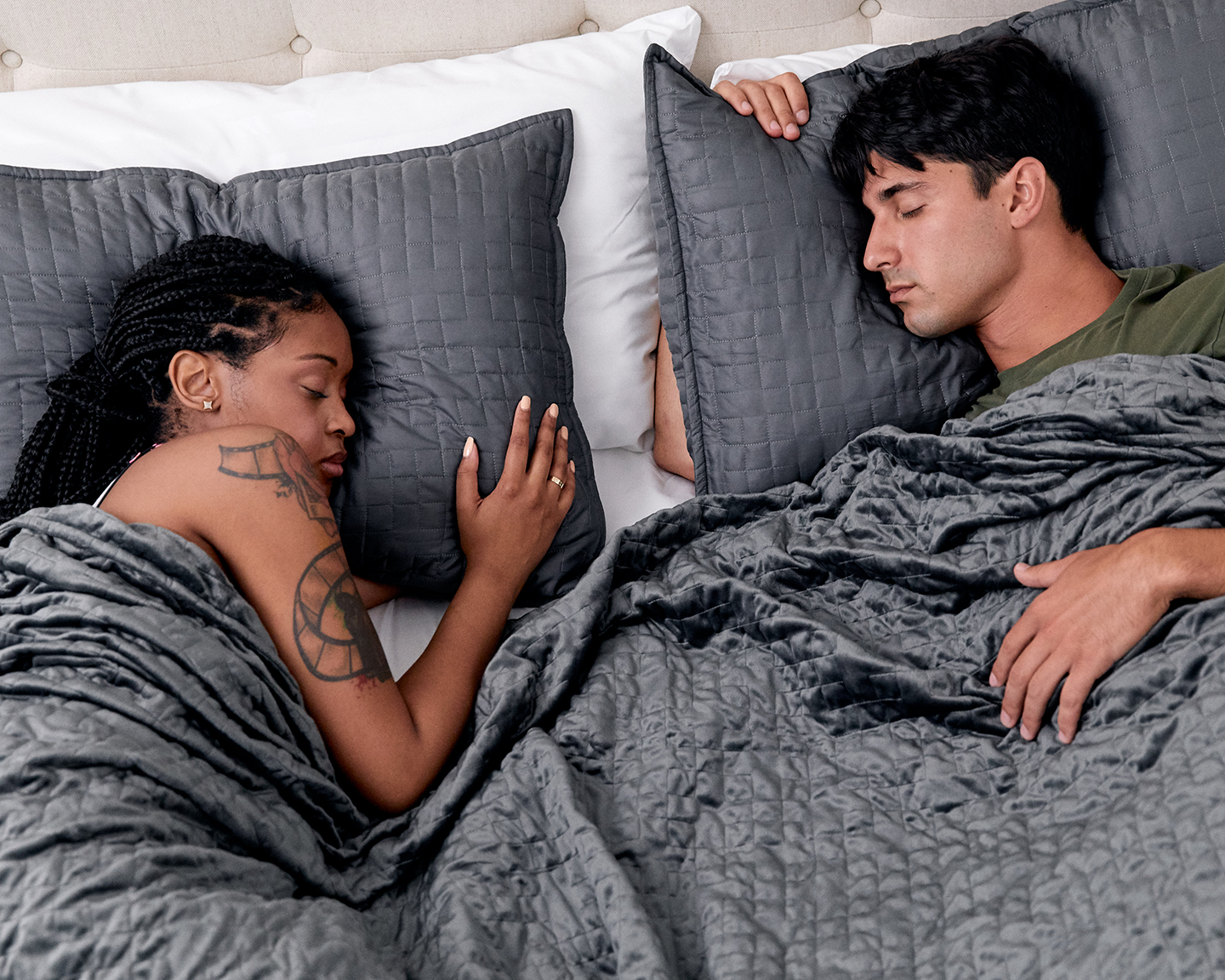 Gravity Blankets
2 Gravity blanket ($215)
In a study from the Journal of Sleep Medicine and Disorders, adults with insomnia reported that it was easier to settle down to sleep with a weighted blanket. They also logged better sleep and woke up feeling more refreshed. By placing the Gravity Blanket on top of you as you sleep, you'll be weighed down by either 15, 20, or 25 pounds of glass-micro beads, which is meant to relax the nervous system and simulate the feeling of being held or hugged. The company advises choosing a blanket that's about 10-percent of your body weight. Made of a micro-fiber material filled with glass beads, the blanket is 100-percent vegan and comes in stylish color options including charcoal grey and tealish blue.
Shop here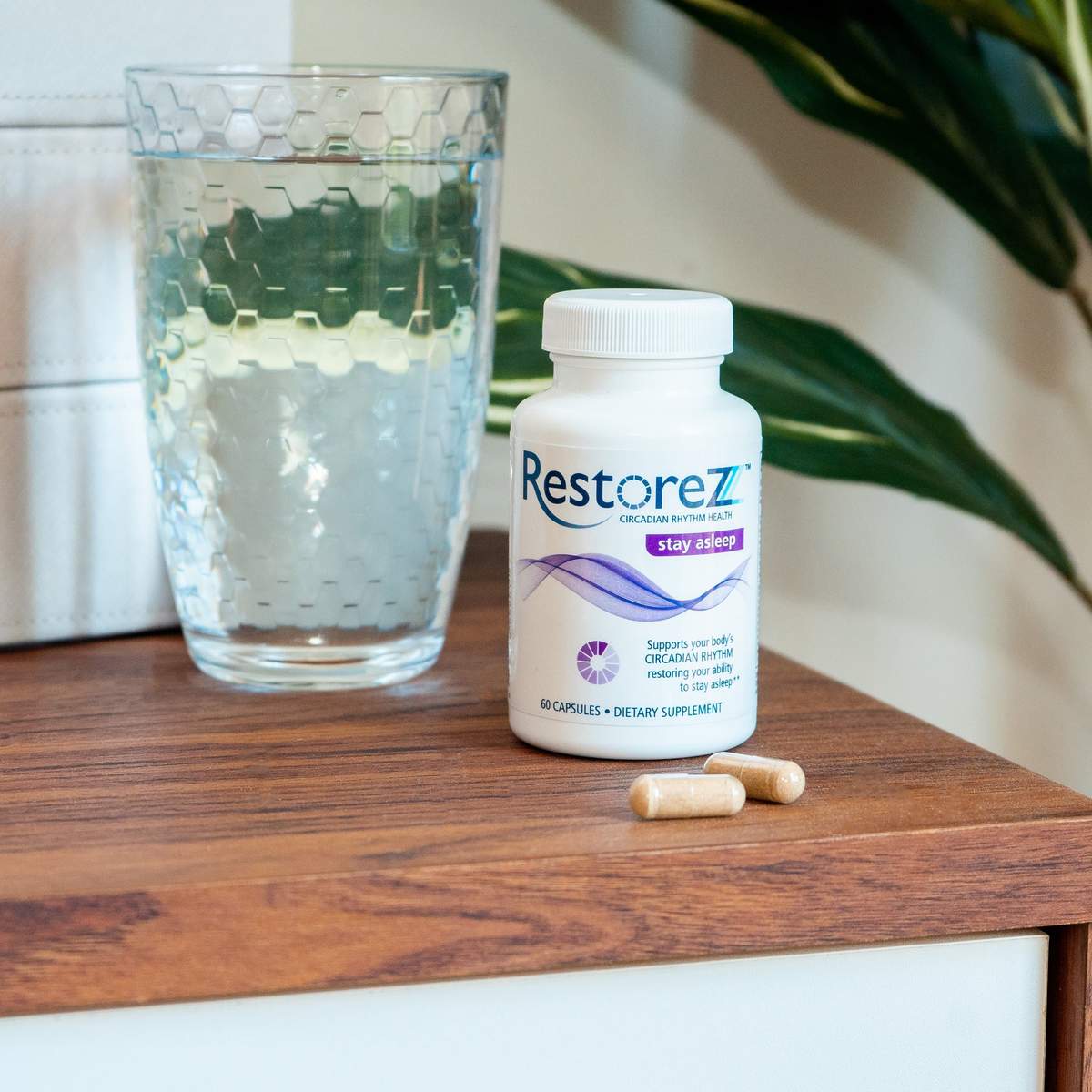 RestoreZ
3 RestoreZ natural supplement (starting at $29.95)
Forget over-the-counter sleep medications, which often come with unwanted side effects. Fortunately, the market is teeming with natural supplements to promote better sleep, and this is one of the best. RestoreZ comes in four formulas to meet different goals—Fall Asleep, Stay Asleep, Deep Asleep, and Immunity Sleep Axis—and they each contain natural, all-vegan ingredients to help your circadian rhythms get back in sync. Be sure to follow the label, which instructs you to take the supplements about 30 to 45 minutes prior to bed.
Shop here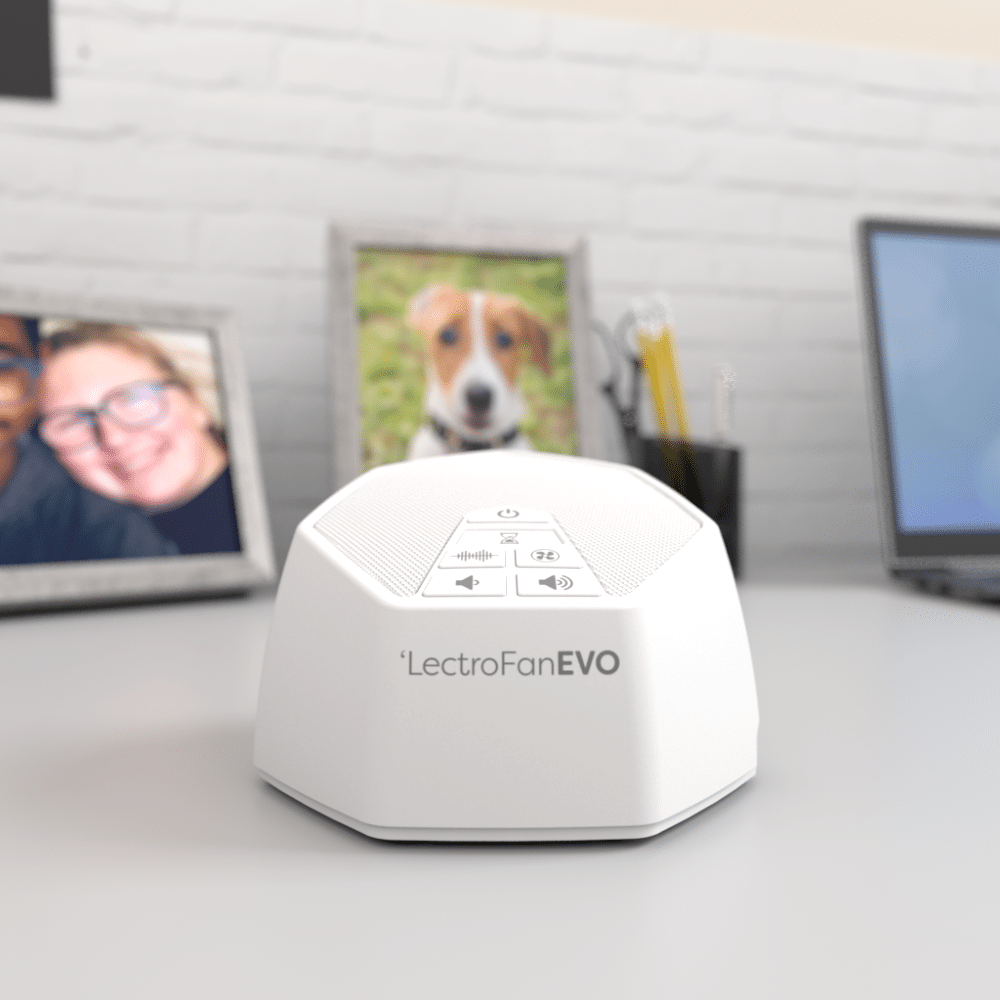 LectroFan
4 'LectroFan EVO ($49.95)
Sound machines are the latest rage in helping people sleep better. There are different kinds of soothing noises, including white, brown, and pink, and each one has slightly different characteristics such as a whirring fan or waves lapping on the beach. Fortunately, you don't have to pick which sound you want, as the 'LectroFan offers those sounds, plus a few more. You also have the option of setting a timer so you can play the machine for only a set amount of time, or it can loop all night, which experts suggest may be a wise move if you have trouble staying asleep all night.
Shop here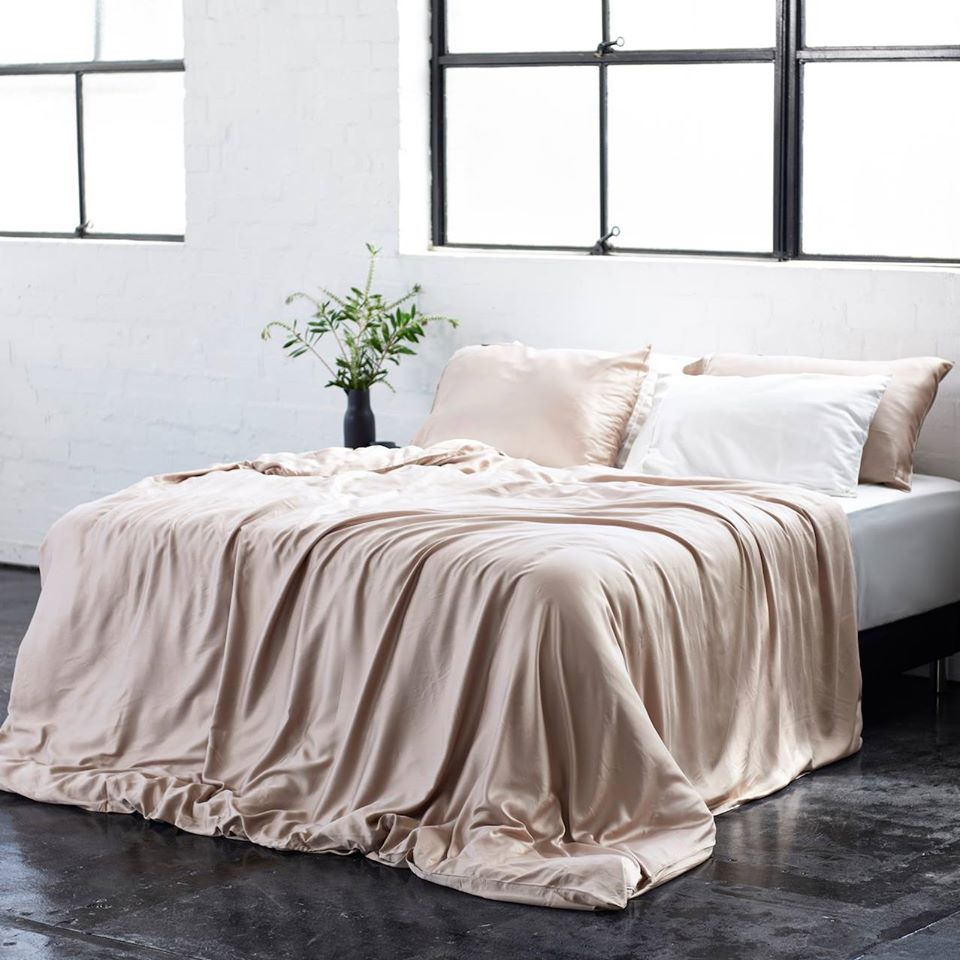 Ettitude
5 Ettitude Bamboo Lyocell Sheet Set ($168)
Keeping toxins out of your mattress isn't the only thing to consider. You also want to make sure your sheets are as eco-friendly as possible, and these sheets—which come in eight colors—fit the bill. They're made from 100-percent organic bamboo from Forest Stewardship Council-certified forests, and are Oeko-Tex certified—which ensures they're free from harmful chemicals. With a thread count of 300, they're also super soft, creating a sleep environment that will likely have you pressing snooze on your alarm in the morning.
Shop here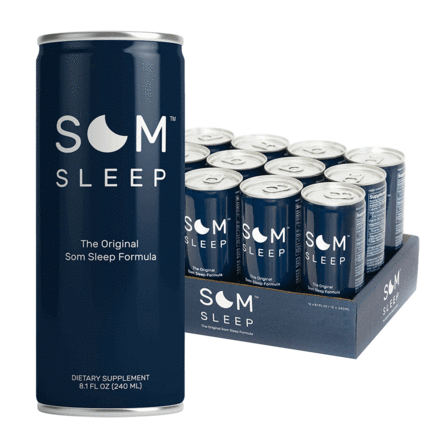 Som Sleep
6 Som Sleep (starting at $23.99)
For some people, popping a natural supplement doesn't work as well as sipping a drink. Enter Som Sleep, a canned vegan drink that contains relaxation ingredients like L-theanine and GABA; sleep-inducing ingredients like melatonin, a hormone your body produces that regulates your sleep and wake cycles; and magnesium, which helps your body produce melatonin. The drink comes in two formulates: Original and Zero Sugar. The sugar-free version uses erythritol to lower the calorie count from 40 to 10 per can. You'll need to drink it 30 minutes before bed.
Shop here
For more vegan relaxation and sleeping products, read:
10 Vegan Products to Help You De-Stress
7 Vegan Spas and Salons for Serious Self-Care
20 Products for the Ultimate Vegan Home
Karen Asp is the author of Anti-Aging Hacks, and award-winning journalist, as well as a fitness pro certified in plant-based nutrition, world record-holding athlete (in Nordic walking), and a vegan mentor with PETA.