Since 1988, September 15 to October 15 has marked the celebration of Hispanic Heritage Month, commemorating the history, cultures, and contributions of Americans with ancestry from Spain, Mexico, the Caribbean, and Central and South America.
Over the years, efforts to decolonize food systems and connect to indigenous, pre-colonial customs and traditions has resulted in millions of Latinx (re)turning to plant-based ways of eating, and many are taking to social media to share their journeys with the world. So we've put together a list of a few of our favorite Instagram accounts that are showcasing what veganism looks like through a Latinx lens.
Whether you're looking for low-waste living tips, veganized traditional dishes, or cruelty-free beauty inspo, you'll find something to love on these 29 accounts run by Latinx vegans from all walks of life.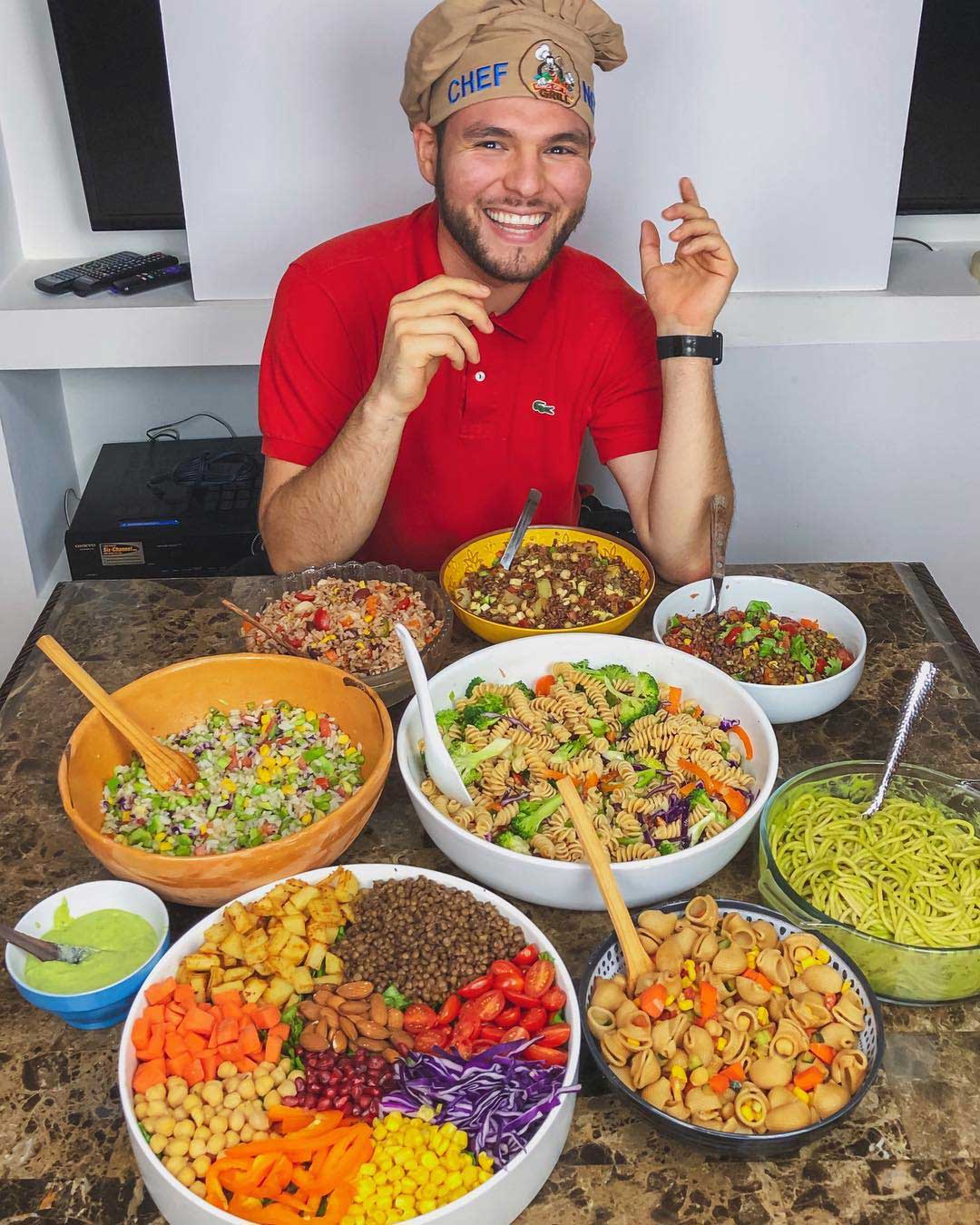 @netocraves/Instagram
1Ernesto Rivas (@netocraves)
With more than 650,000 followers and years of creating fresh and healthy eats under his belt, Ernesto Rivas—previously known as The Raw Boy—fills his account with engaging recipe videos, drool-worthy food shots, and endless inspiration for plant-based meals inspired by his Mexican upbringing in Texas. Check out his Reels for Just Egg huevos en salsa verde and enoki mushroom tostadas with lime-pickled onions.
Follow them here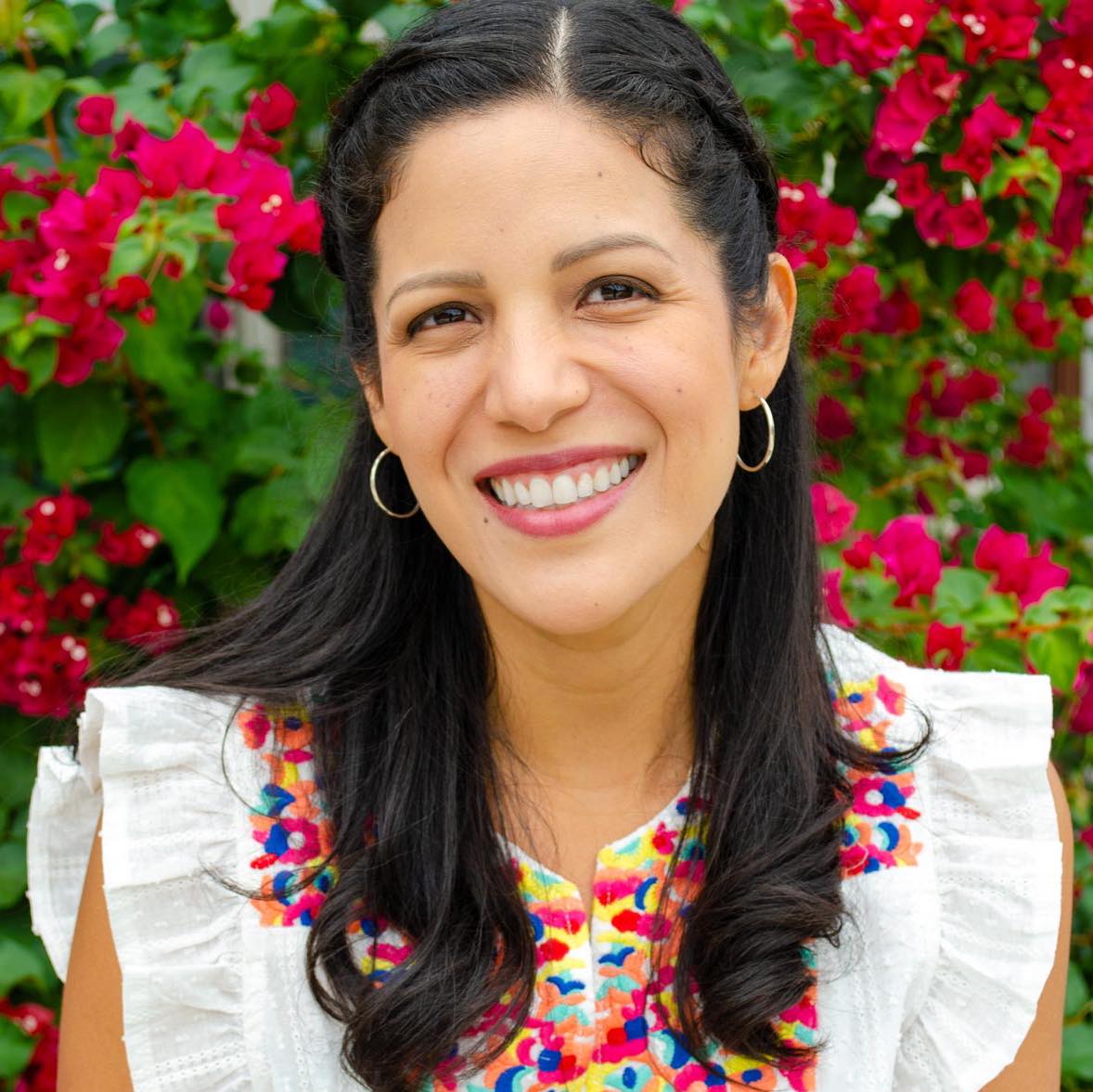 2 Dora Stone (@dorastable)
Dora Stone's blog Dora's Table has earned a reputation for being a great resource for vegan Mexican food since 2014, and her Instagram is no different. Reels of dishes like Vegan Chiles Rellenos, Arroz Con Leche, and Quesadillas de Flor de Calabaza (zucchini blossom quesadillas) are narrated by the San Antonio resident's signature gentle and calming voice, making her recipes as approachable as they are mouthwatering.
Follow them here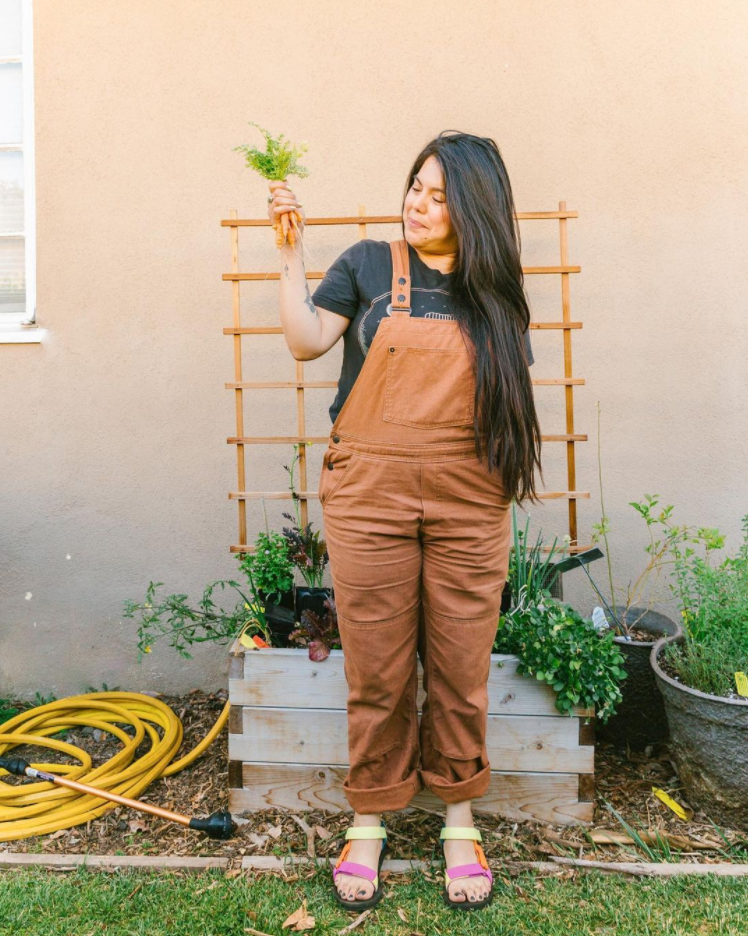 @cerowastecindy/Instagram
3 Cindy Villaseñor (@cerowastecindy)
Mexican American Los Angeles-based garden educator and sustainability advocate Cindy Villaseñor fills her beautiful account with useful tips on greening up both your life and your diet. From composting bulk shopping, and easy low-waste recipes to fun lifestyle content like urban hike along the Los Angeles River to tons of vegan camping escapism, Villaseñor makes living a greener lifestyle appear more approachable and less overwhelming.
Follow them here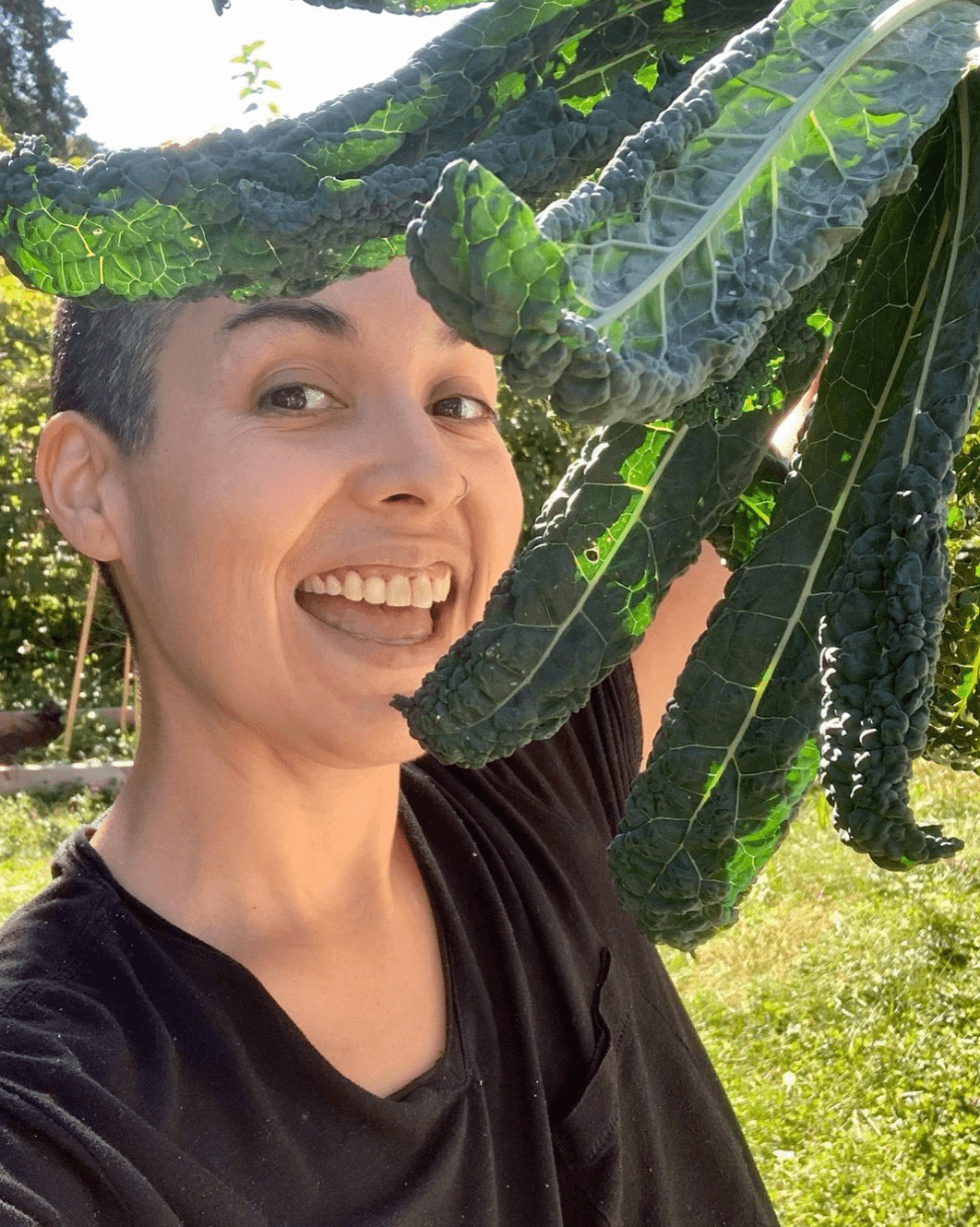 @granolatron
4 Michelle Carrera (@granolatron)
Founder of Chilis on Wheels, an organization that distributes vegan meals to those in need, and a member of the board at the Microsanctuary Resource Center, Puertorriqueña Michelle Carrera shares her important work through her social media accounts, plus her journey raising a vegan child. Come for the inspiration and stay for the cute chicken photos.
Follow them here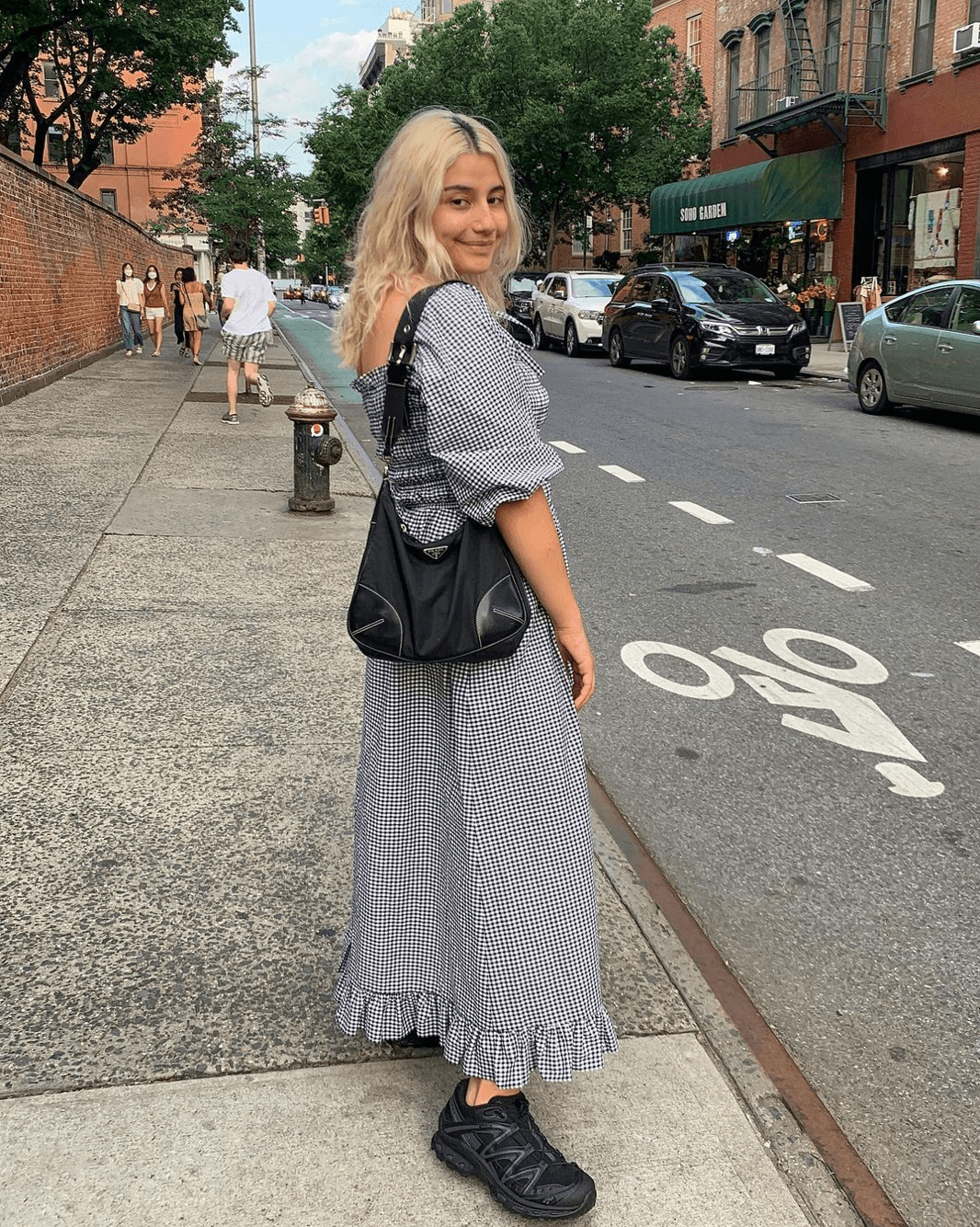 @sisoyvegan/Instagram
5 Debbie Morales (@sisoyvegan)
What makes new law student Debbie Morales' account a must-follow? Stunning homemade baked goods, envy-inducing bites from her favorite eateries, and a healthy balance of posts focused on making veganism more intersectional, that's what. Don't miss this New York-based Guatemalteca's posts on representation in the vegan movement for helpful information and resources.
Follow them here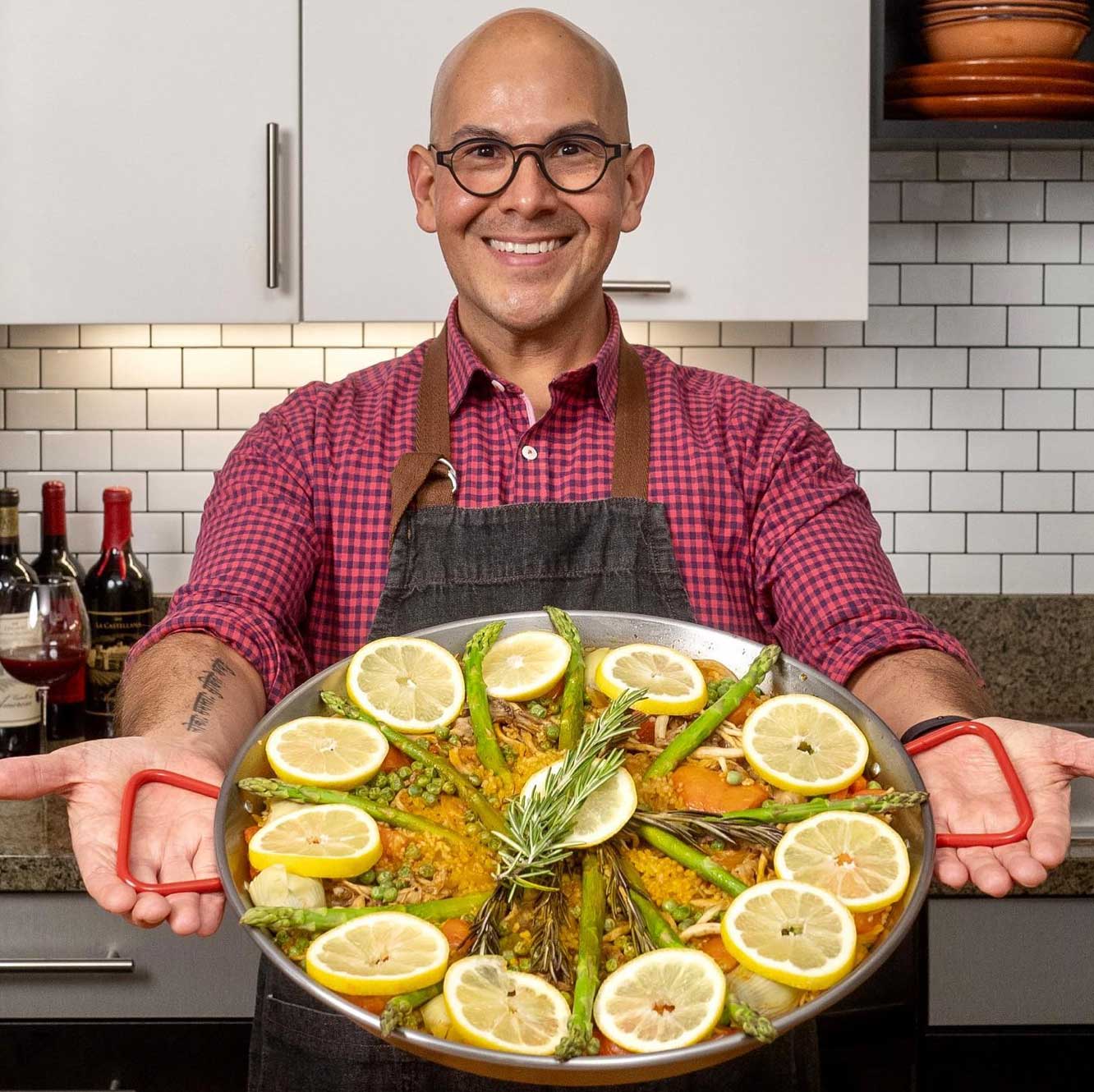 6 Eddie Garza (@theeddiegarza)
Celebrated cookbook author, vegan chef, media personality, and VegNews' very own Food Editor Eddie Garza fills his feed with snaps of his takes on traditional Mexican dishes such as arroz Mexicano, gallo pinto, tlacoyos with edible flowers, and so much more. Follow along for on-set cooking videos, run-ins with Hollywood stars, and first peaks at exclusive VegNews Magazine recipe content.
Follow them here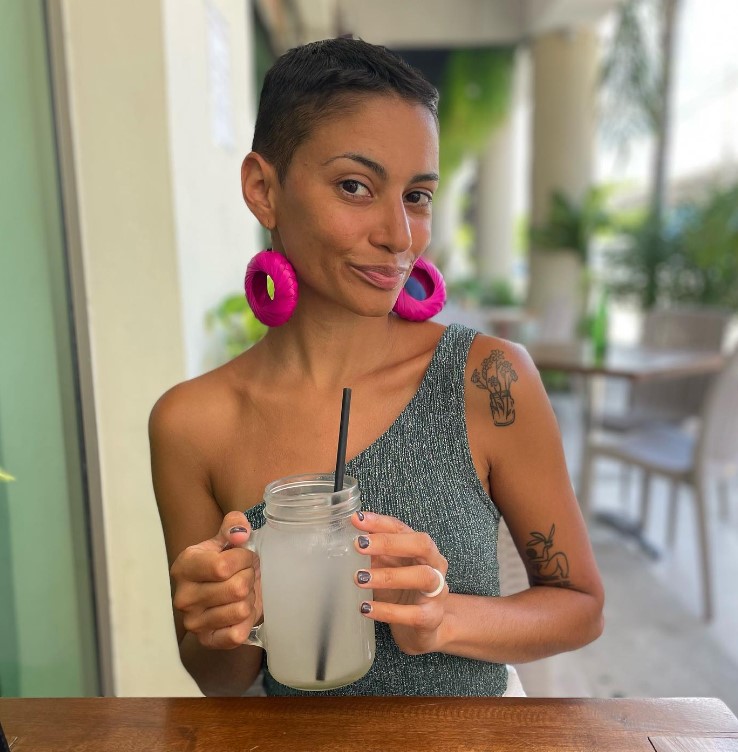 @eatyodestiny/Instagram
7 Destiny DeJesus (@eatyodestiny)
Portland-based, Cuban-Puerto Rican vegan, and tiny house lifestyle influencer Destiny DeJesus shares her views on sustainability, vegan product reviews and cooking videos, and thoughts on representation in the vegan community. Don't miss her food shopping highlight Reel for helpful tips when at the grocery store.
Follow them here
@vexicana/Instagram
8 Andrea Soto (@vexicana)
Nutritious vegan recipes interspersed with highly shareable vegan message graphics make this minimalist and bright account by Washington, DC's Andréa Soto make for an easy breezy follow. Check out her post on decolonizing your food for a great breakdown of what that concept means, as well as her numerous recipe posts for dishes such as portobello tacos, roasted cauliflower tacos, and rainbow stir-fry noodles.
Follow them here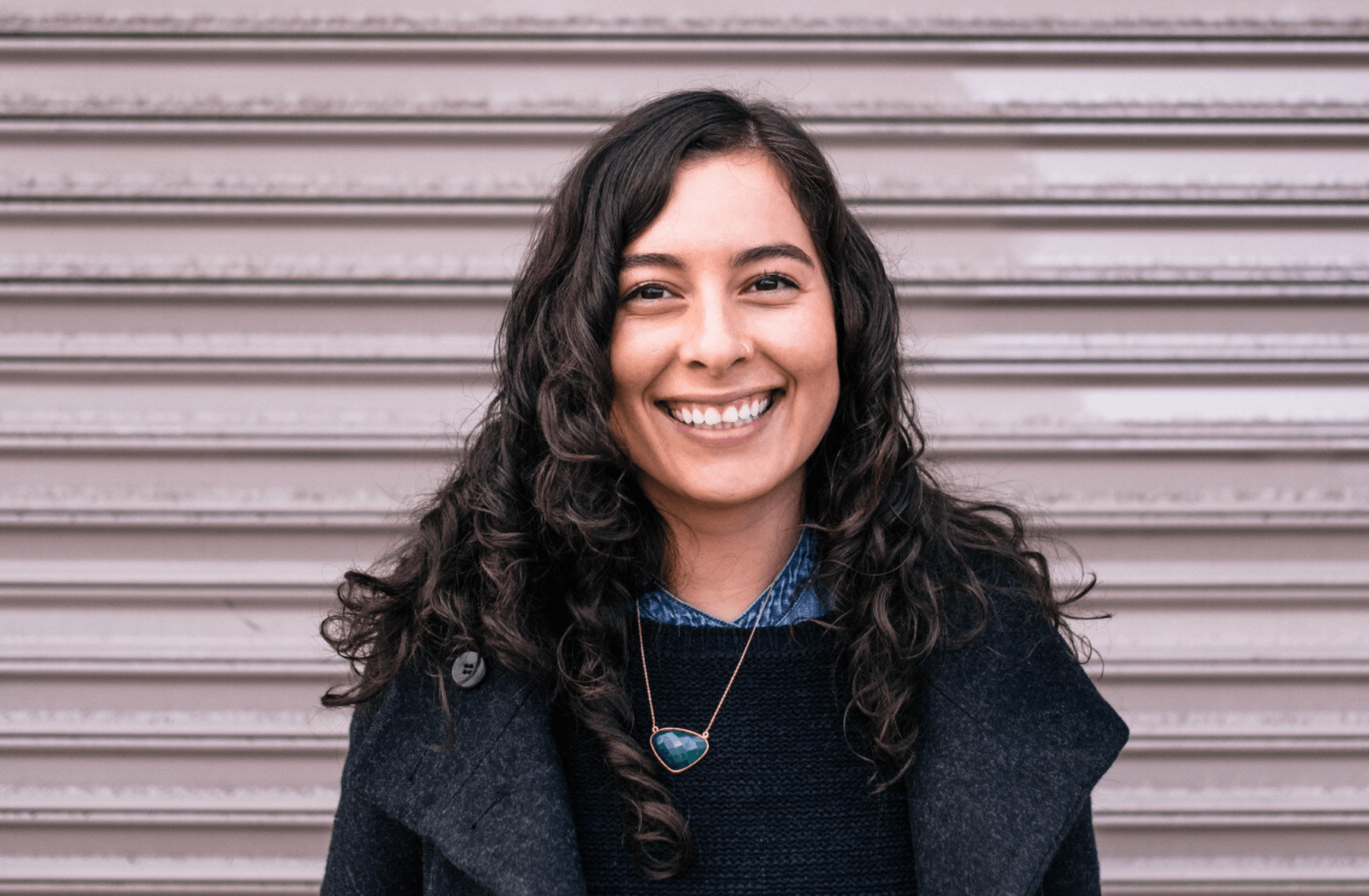 @la_yoselin/Instagram
9 Jocelyn Ramirez (@la_yoselin)
Dedicated to improving the health of the Latinx community, East Los Angeles' Jocelyn Ramirez puts her skills as a chef and New York Times recipe contributor to use through Todo Verde—a vegan Mexican catering and food business that provides "abuelita-approved, culturally relevant dishes." Her feed equal parts recipe inspo (mushroom al pastor quesadillas, anyone?) and equal parts women empowerment.
Follow them here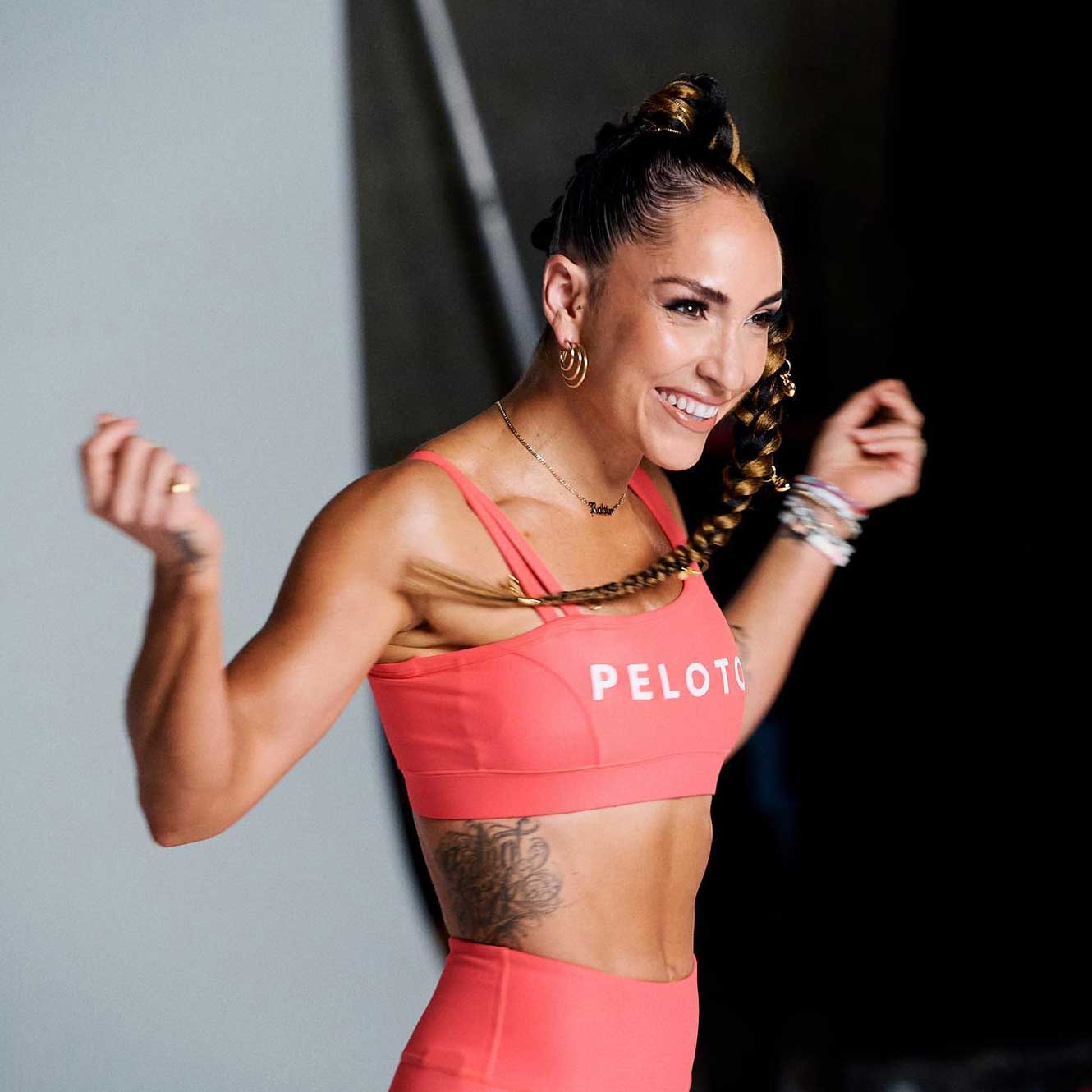 @robinnyc/Instagram
10 Robin Arzón (@robinnyc)
The Vice President and head Peloton instructor, Robin Arzón is a full-time boss. Between motherhood, her many business ventures, and impressive fitness routine, this Cuban-Puerto Rican New Yorker shares her impressive and motivating lifestyle through her vibrant account. Tune into her stories to see how she uses a plant-based diet to power up her busy daily schedules.
Follow them here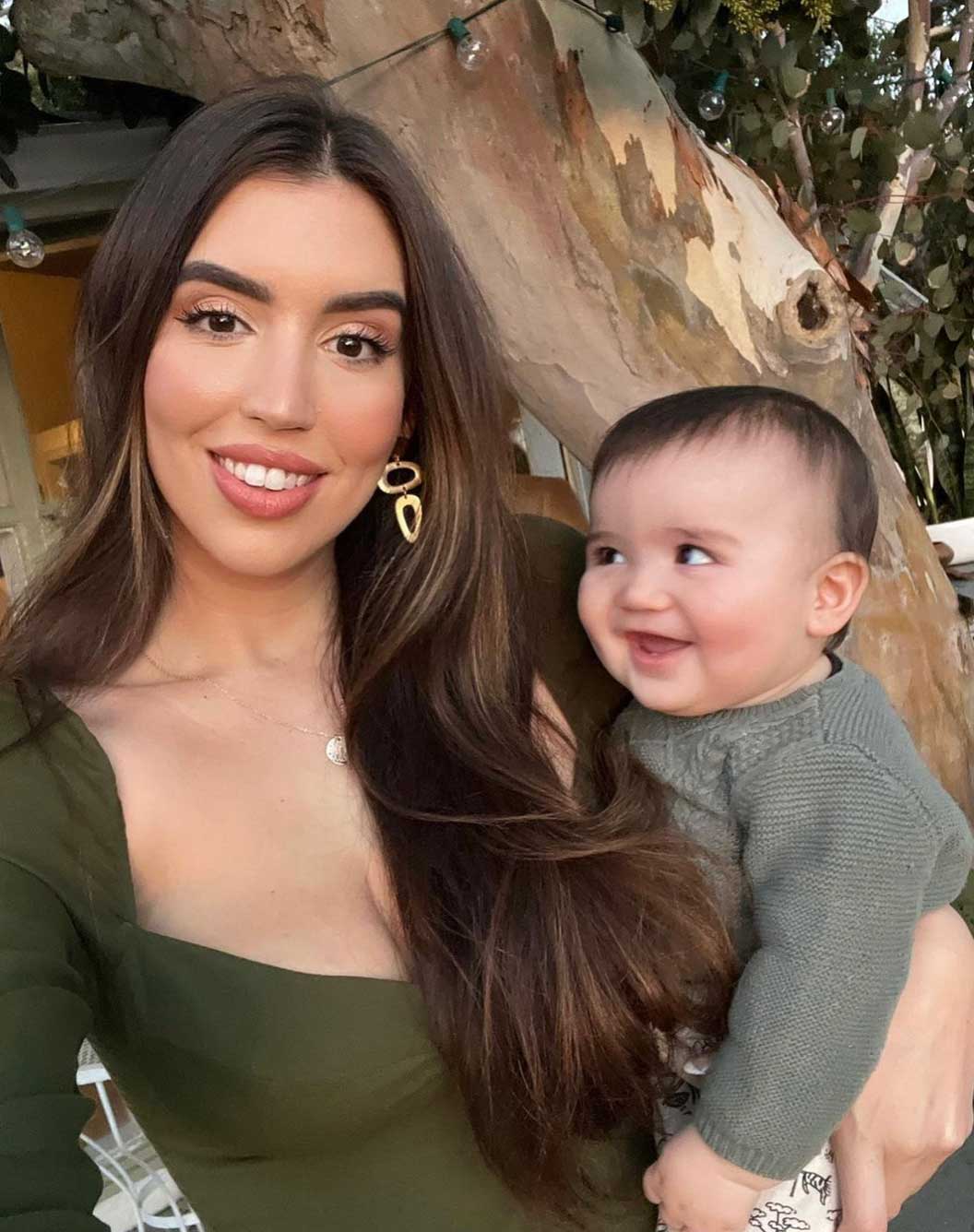 @niagatica/Instagram
11Brittany Littleton (@niagatica)
Co-founder of Los Angeles' based vegan restaurant Sugar Taco and upcoming vegan butcher shop The Plant Butchers, Littleton frequently shares her favorite vegan foodie spots throughout SoCal, her adventures in animal rescue, and insight into vegan parenting.
Follow them here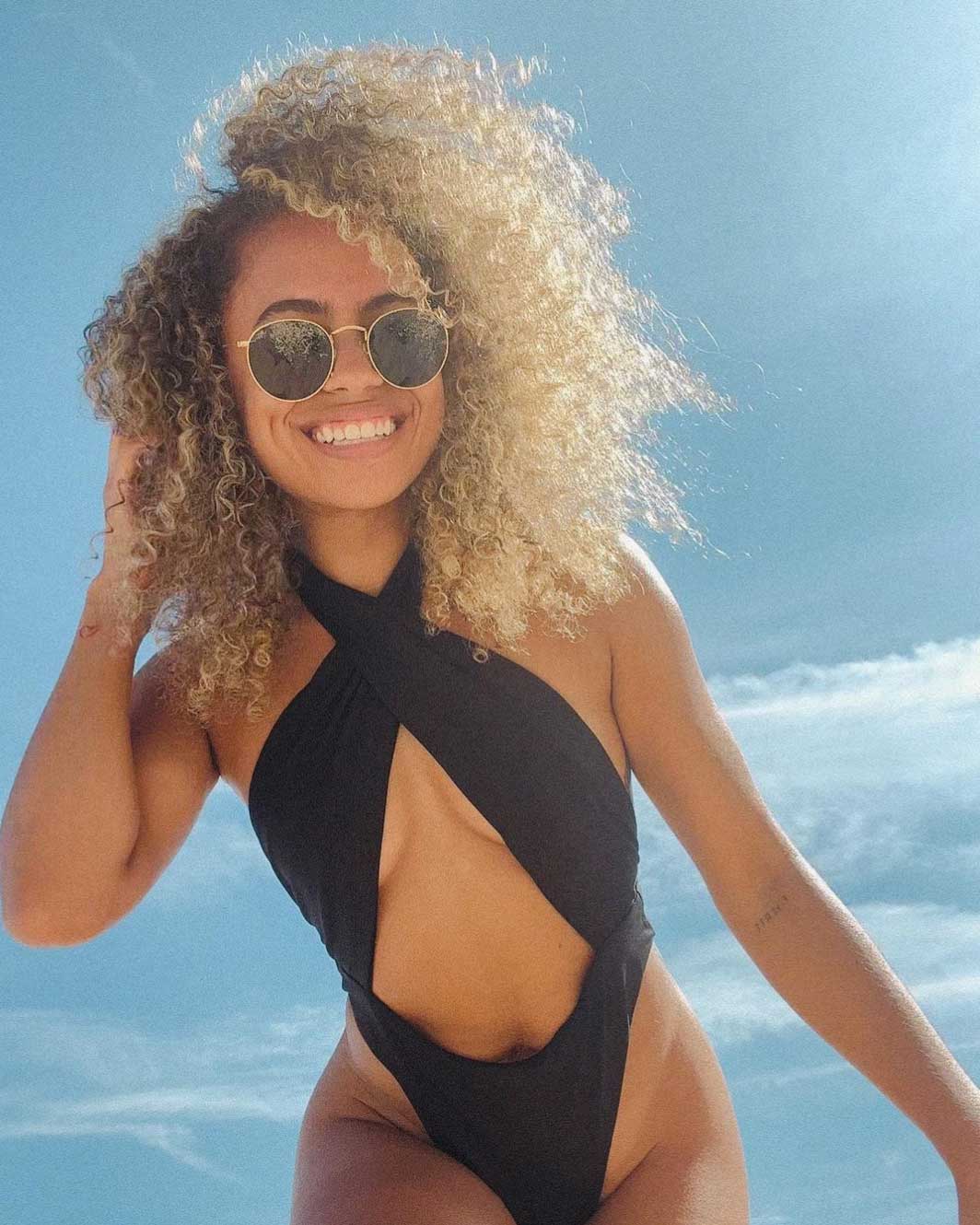 @livingwithvivian/Instagram
12 Vivian Peña (@livingwithvivian)
Find everything from healthy recipes, sustainability tips, and clean beauty on this vibrant and cheerful account by Dominican creator Vivian Peña. Helpful peeks into what to eat vegan while in the DR, cruelty-free routines to help with dry skin, and a full rundown of vegan and cruelty-free makeup at Target keep us tuning in for more.
Follow them here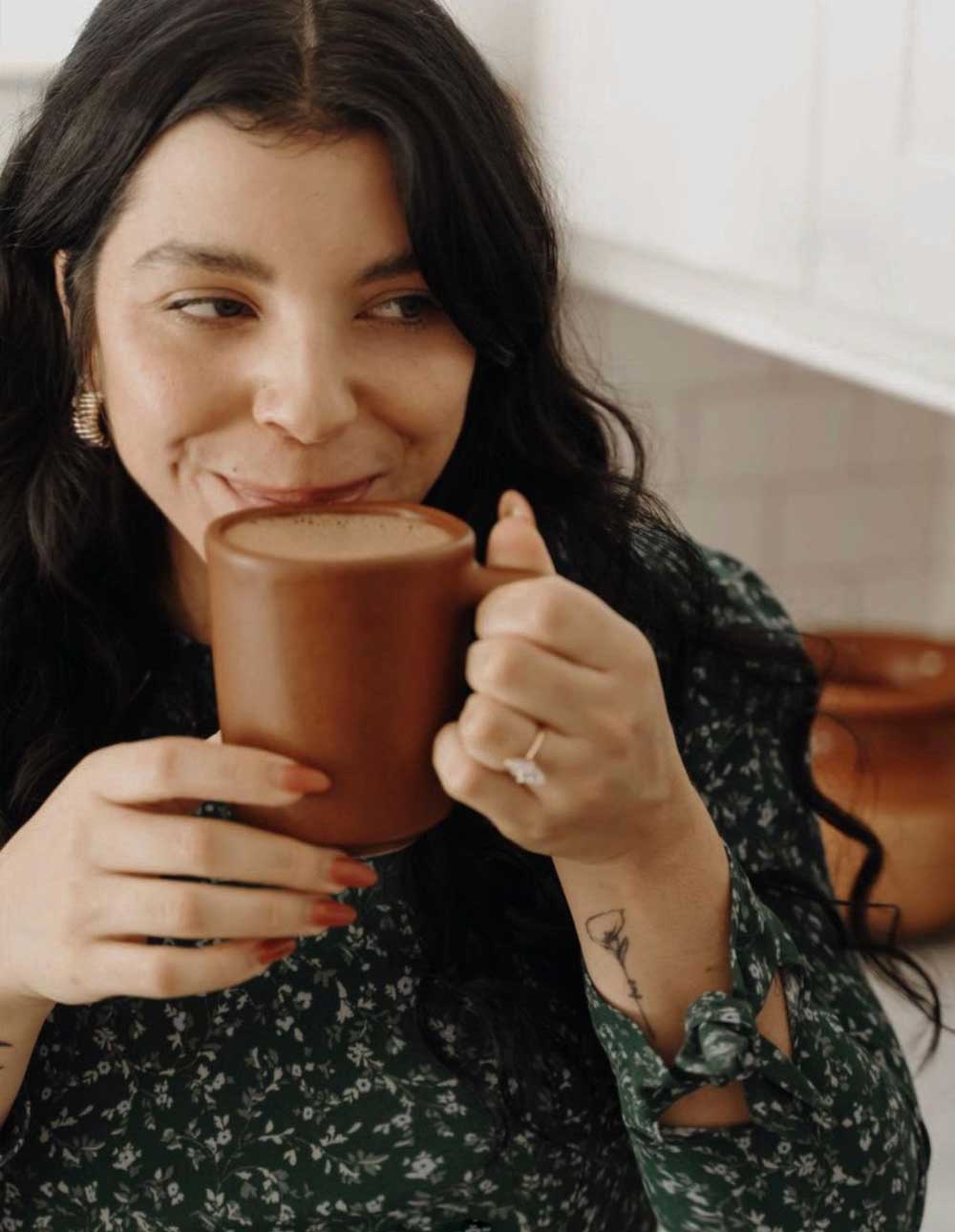 @alexafuellednaturally/Instagram
13 Alexa Soto (@alexafuellednaturally)
San Diego-based mental health advocate and stellar recipe creator Alexa Soto is all about the food on her calming, super-aesthetic, neutral-toned account. From inventive recipes like roasted jalapeño crispy chicken tortas and birria ramen to vegan reimaginings of Mexican staples like frijoles charros and arroz con limon—trust us, you won't be disappointed.
Follow them here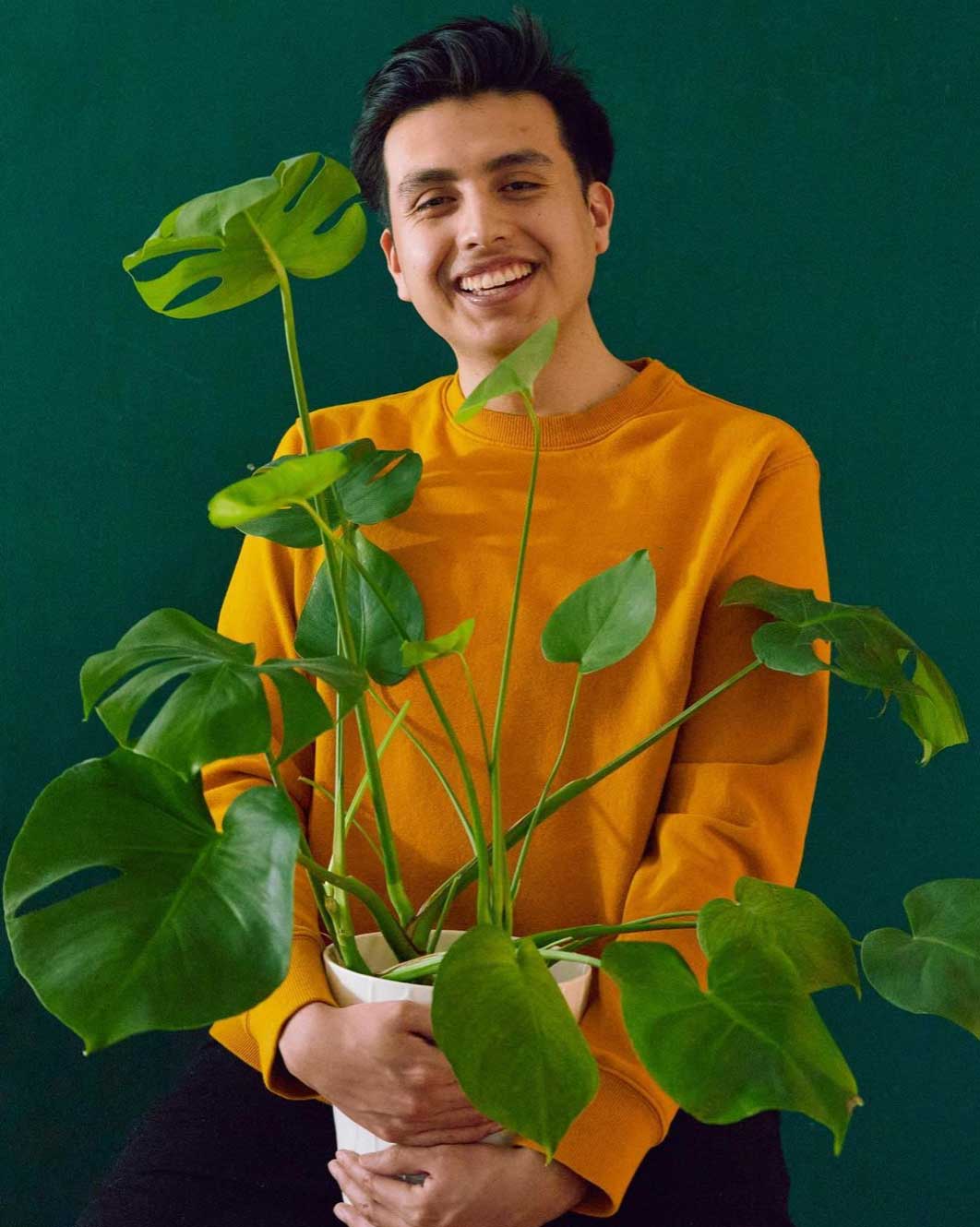 Shirley Yu/Instagram
14 Isaias Hernandez (@queerbrownvegan)


This Mexican-American environmental educator shares informative, social justice-oriented perspectives on the sustainability movement and how to ensure its inclusivity, along with more environmentally sound product recommendations, the sustainability impact breakdown of different plant-based foods, and so much more.
Follow them here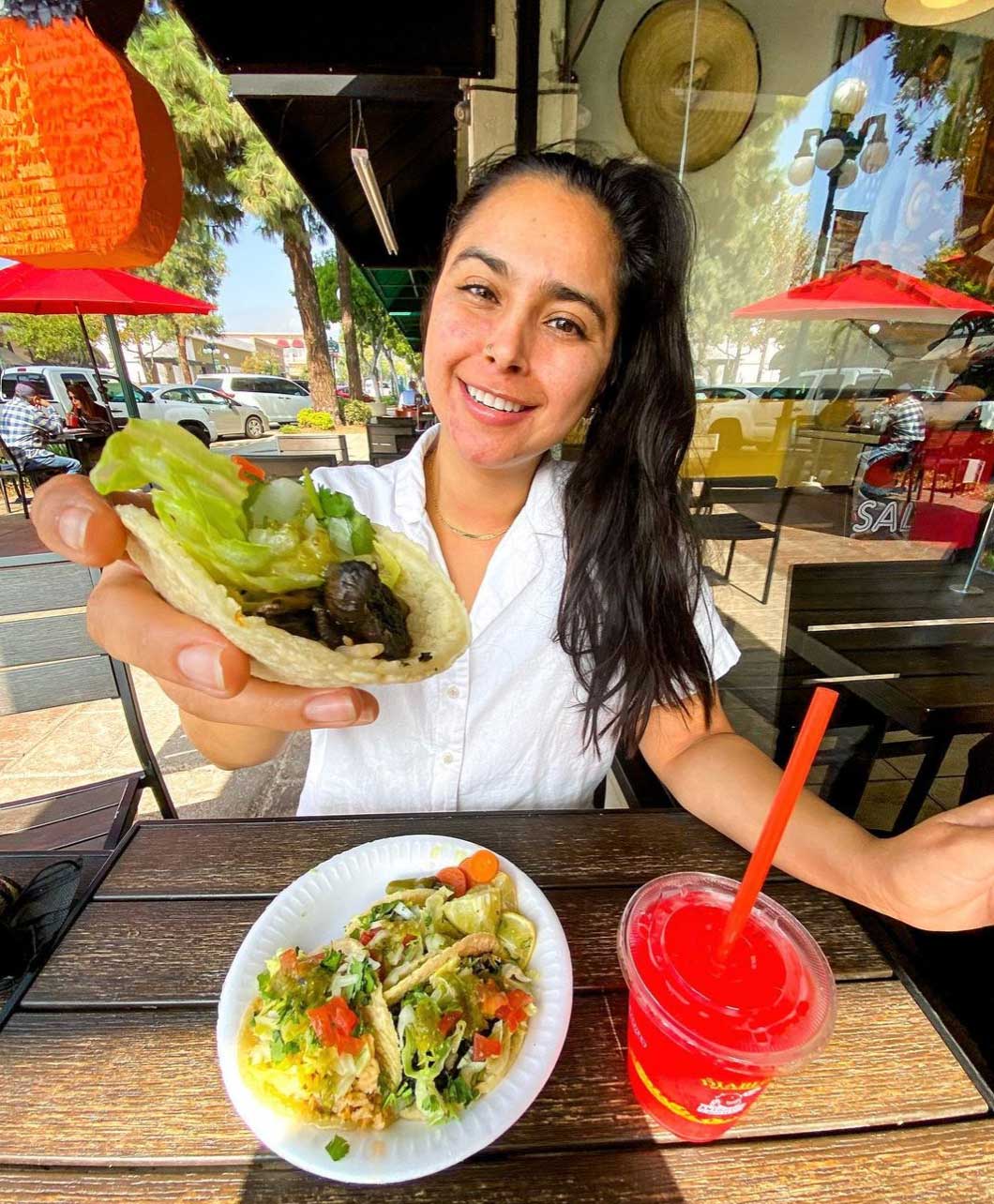 @myvidaverde/Instagram
15 Sandra Salazar (@myvidaverde)
Through big, bright digital graphics and thoughtful captions, this California-based, Colombian registered dietitian to-be breaks down myths about veganism, making going plant-based easy and approachable. From food insecurity to tips on ditching dairy, Sandra Salazar carefully works her way through the many things that hold people back from making the transition.
Follow them here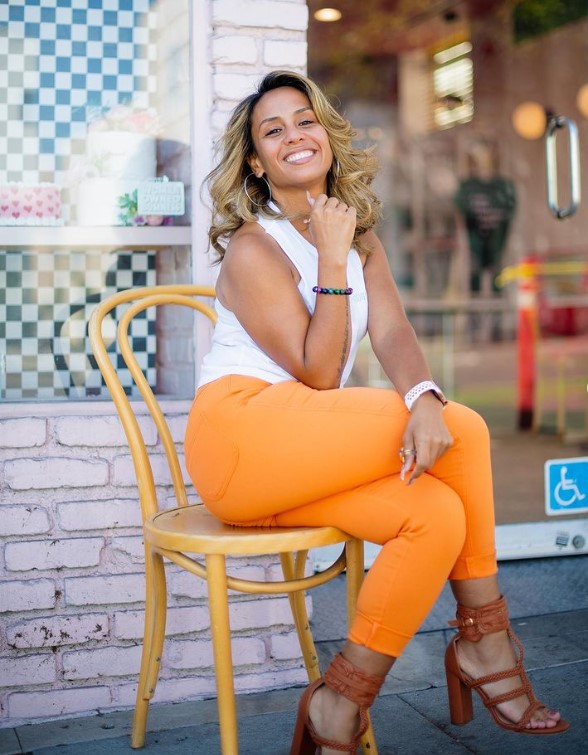 @itsjessicaamycruz/Instagram

16 Jessica Cruz (@itsjessicaamycruz)
The founder of Los Angeles' massive Vegan Street Fair and community organizer extraordinaire, New York-born Jessica Cruz uses her platform to share important social justice messages, body centered-motivational posts, and mental health reminders, alongside fun peeks into her personal life (in other words, incredible vegan food porn).
Follow them here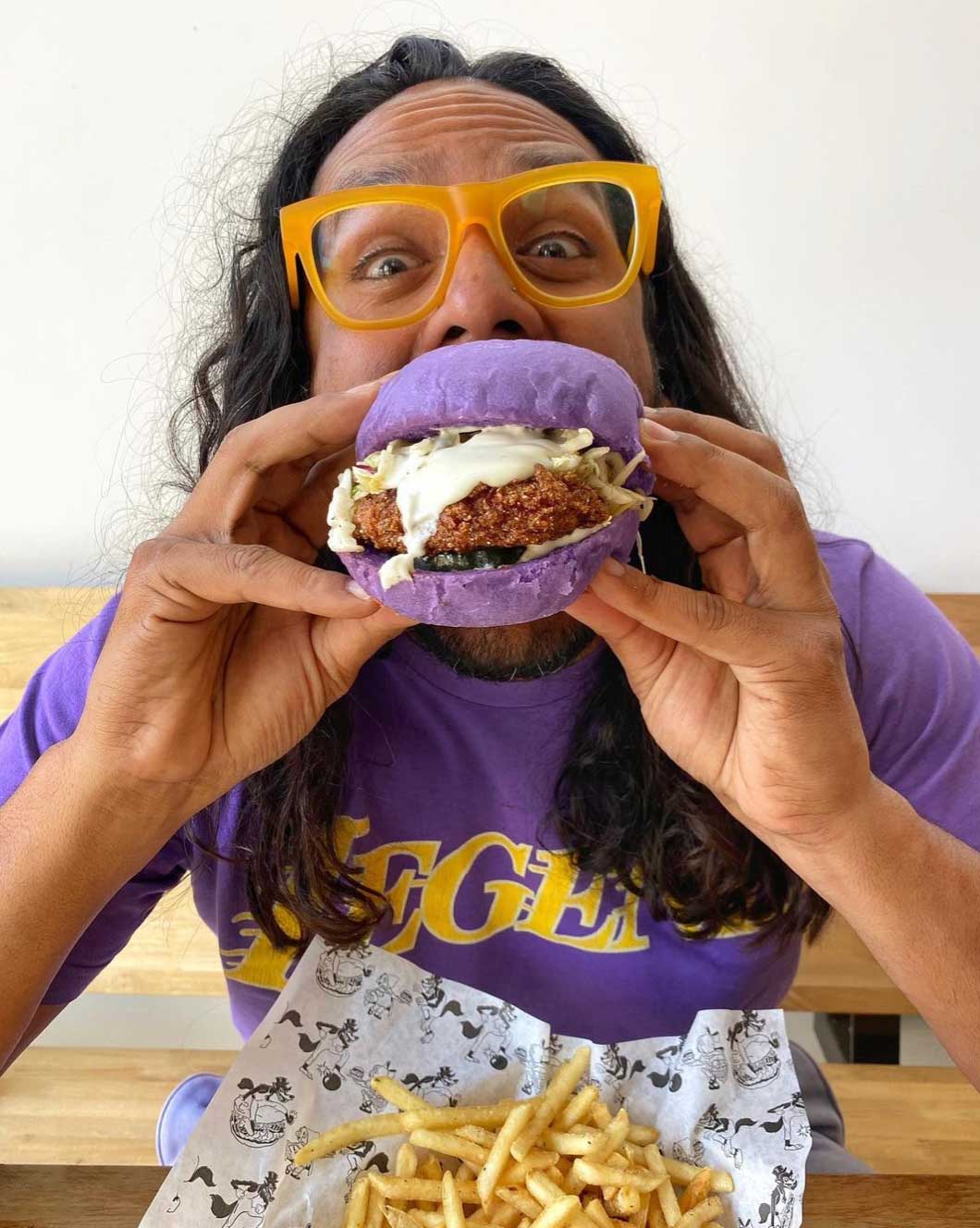 @aveganandher/Instagram
17 Jae Ramos (@aveganandher)
Videographer junkie and Ecuadorian American Jae Ramos takes his followers along with him to some of Southern California's best plant-based food spots, highlighting Black-owned eateries in South LA, vegan guides to music festivals, and all the meat-free options to be found in his beloved Koreatown.
Follow them here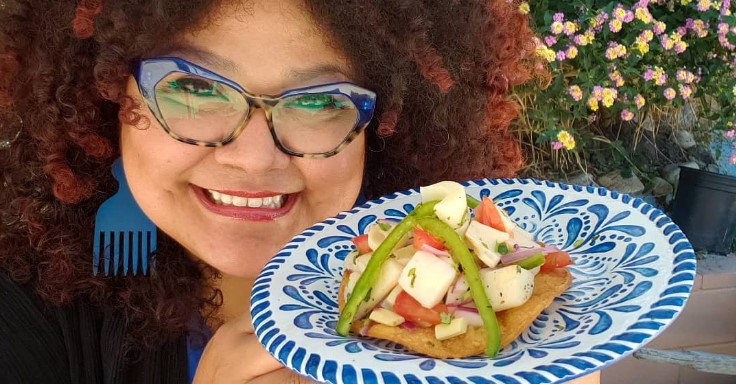 @thesalvivegan/Instagram
18 Norma Perez (@thesalvivegan)
When she's not hosting informative virtual vegan cooking classes (on how to make traditional pupusawas), competing in Tabitha Brown's new vegan cooking show on Food Network, or advocating for more Afrolatinx visibility, Norma Perez is sharing all the beauty of plant-based Salvadoran cuisine with her thousands of followers.
Follow them here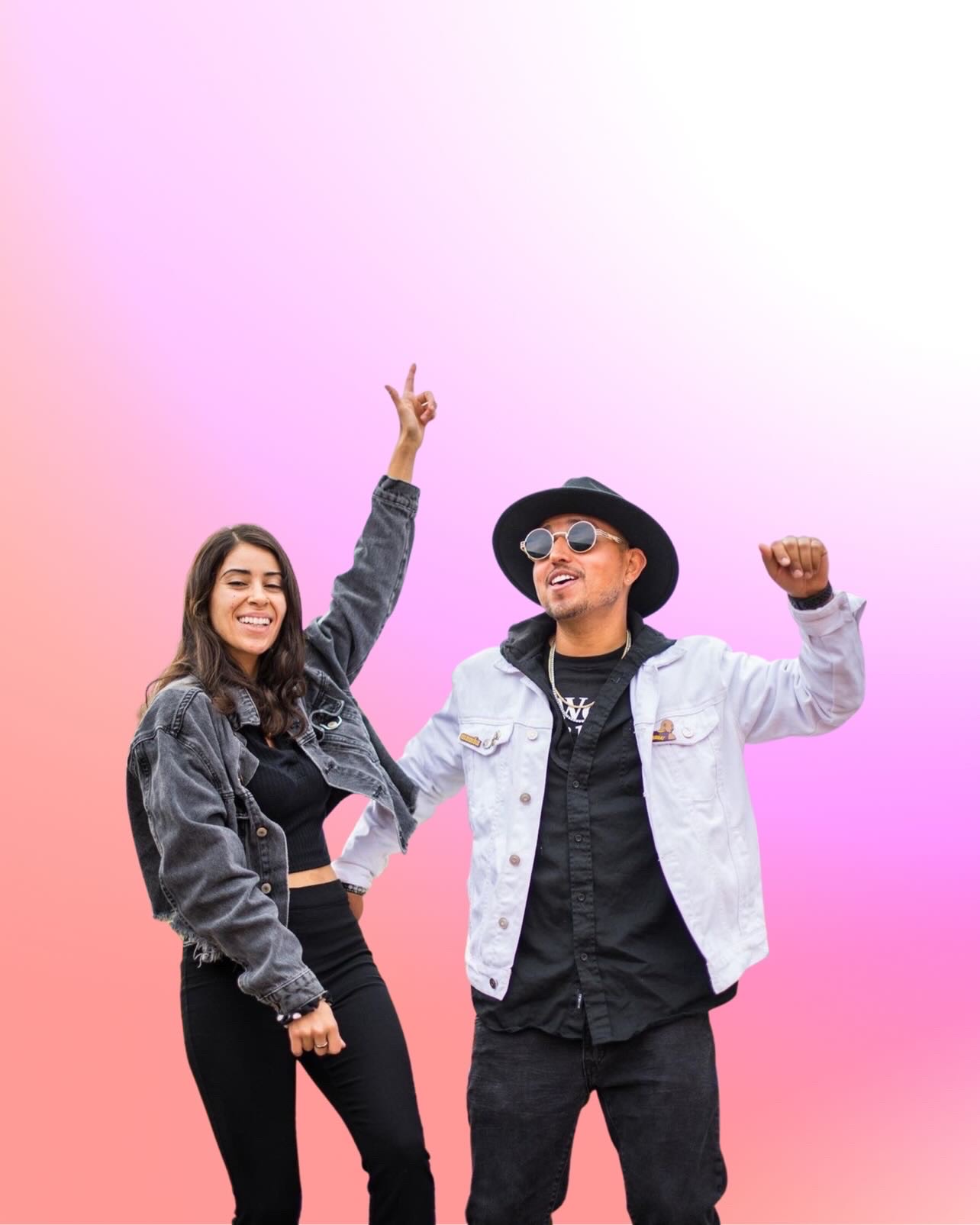 @plantbasedamor/Instagram
19 Jezzy and Mike (@plantbasedamor)
The traveling vegan DJ duo of Jezzy B and Mike Sincere fill their account with peeks into Southern California vegan hot spots, their industry work including spinning tunes at North Hollywood's weekly Vegan Exchange events, local vegan product finds (the ube and horchata spiced oat milks they found are VegNews favorites), and much more.
Follow them here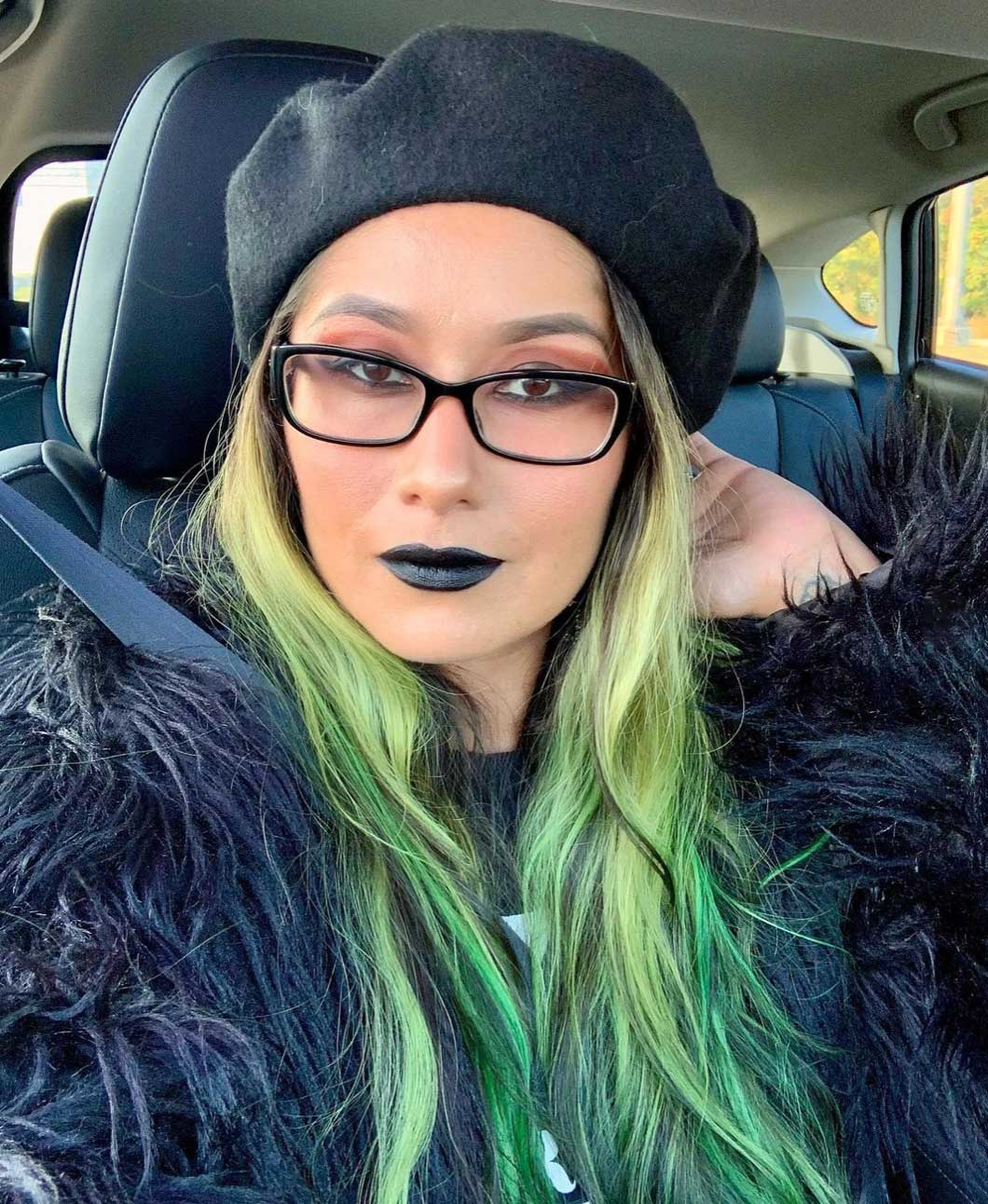 @seitanic_hispanic/Instagram

20 Sondra Boboski (@seitanic_hispanic)
The face behind the blog Seitanic Hispanic, Massachusetts-based Sondra "Savage" Boboski is holding down the vegan fort in the Northeast, highlighting must-visit spots from Veggie Galaxy in Boston to veganized poutine in Somerville. Her feed proves that anything can be made vegan with photos of loaded burgers, nachos, vegan fried chicken—all served with a dose of Chicana goth aesthetic.
Follow them here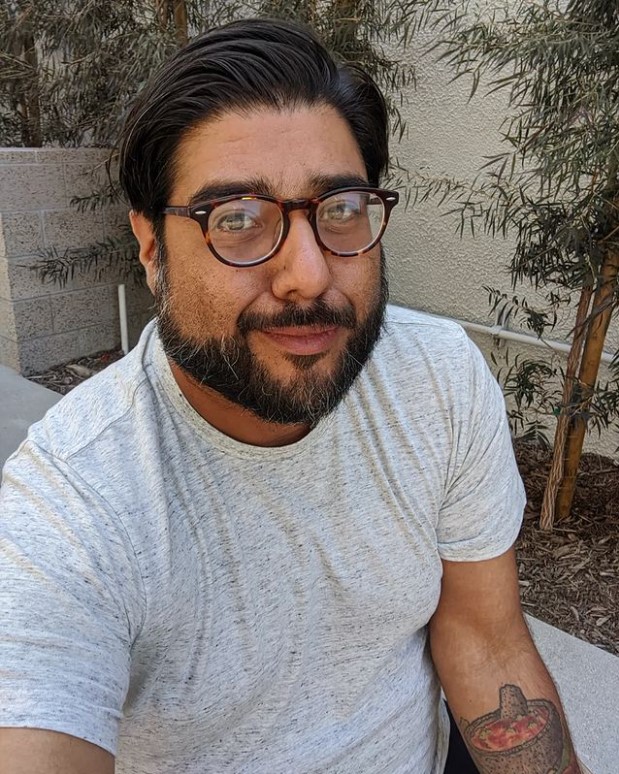 @thevegantaqueria/Instagram

21 Raul Medina (@thevegantaqueria)
The chef behind the award-winning tacos at his vegan pop-up Taqueria La Venganza, Raul Medina is on a mission to veganize Mexican food for the masses, guided by a core tenet of making food accessible. Currently operating out of a space in downtown Oakland, CA, Medina is serving up house made pollo, asada, oyster mushroom carnitas, and lion's mane lengua in tacos, and even selling his house made meats to patrons so they can cook it at home.
Follow them here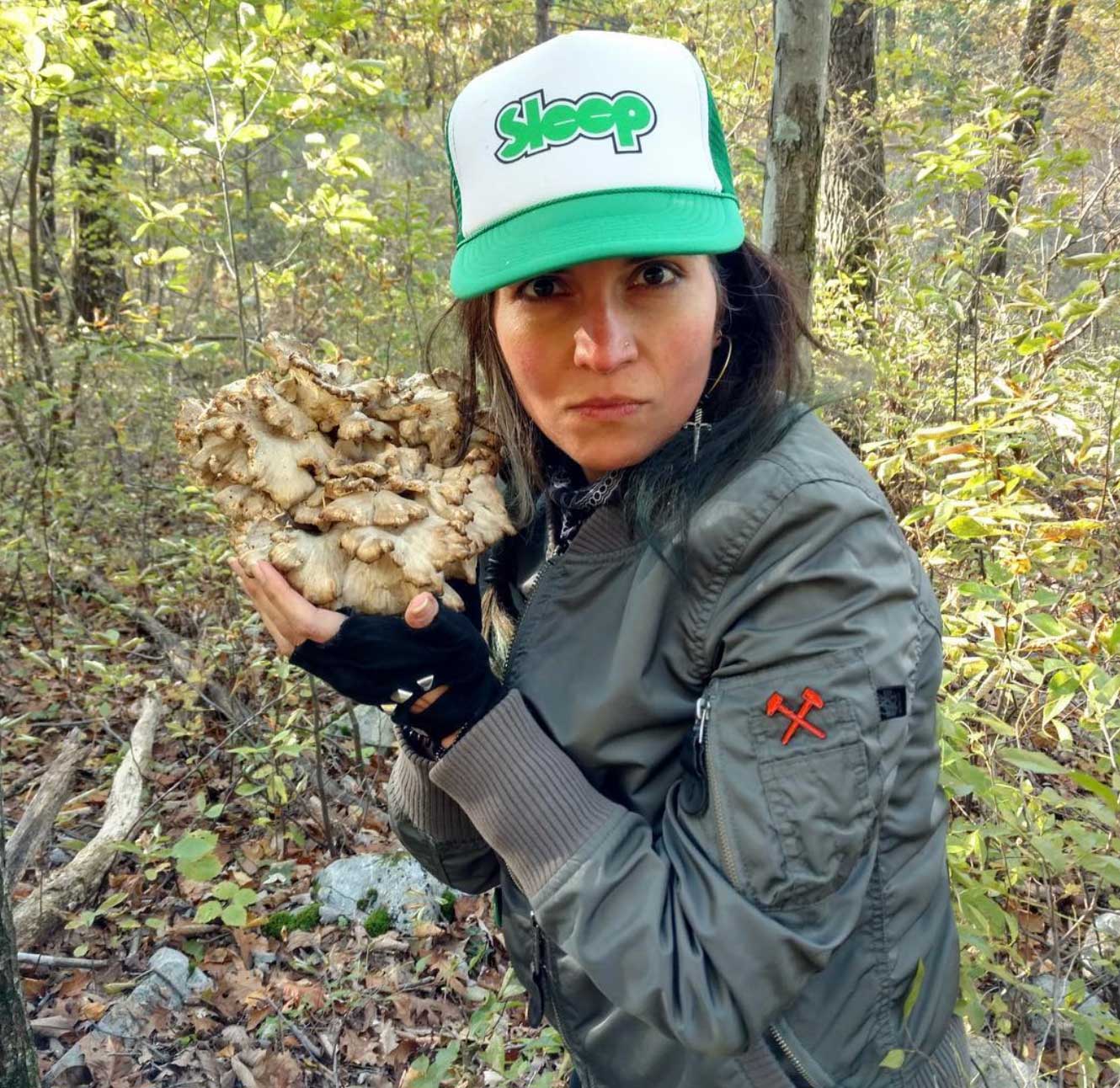 @terryhope/Instagram
22 Terry Hope Romero (@terryhope)
A certified vegan legend and cookbook pioneer, Terry Hope Romero herself is a mirror of her Instagram feed: chilled out, veggie-forward, and super cool. Highlights include jealousy-inducing snapshots of getaways from the bustle of New York City, vegan camping food inspiration, clips from the kitchen, and snaps of the Venezuelan's work writing cookbooks and hosting cooking workshops.
Follow them here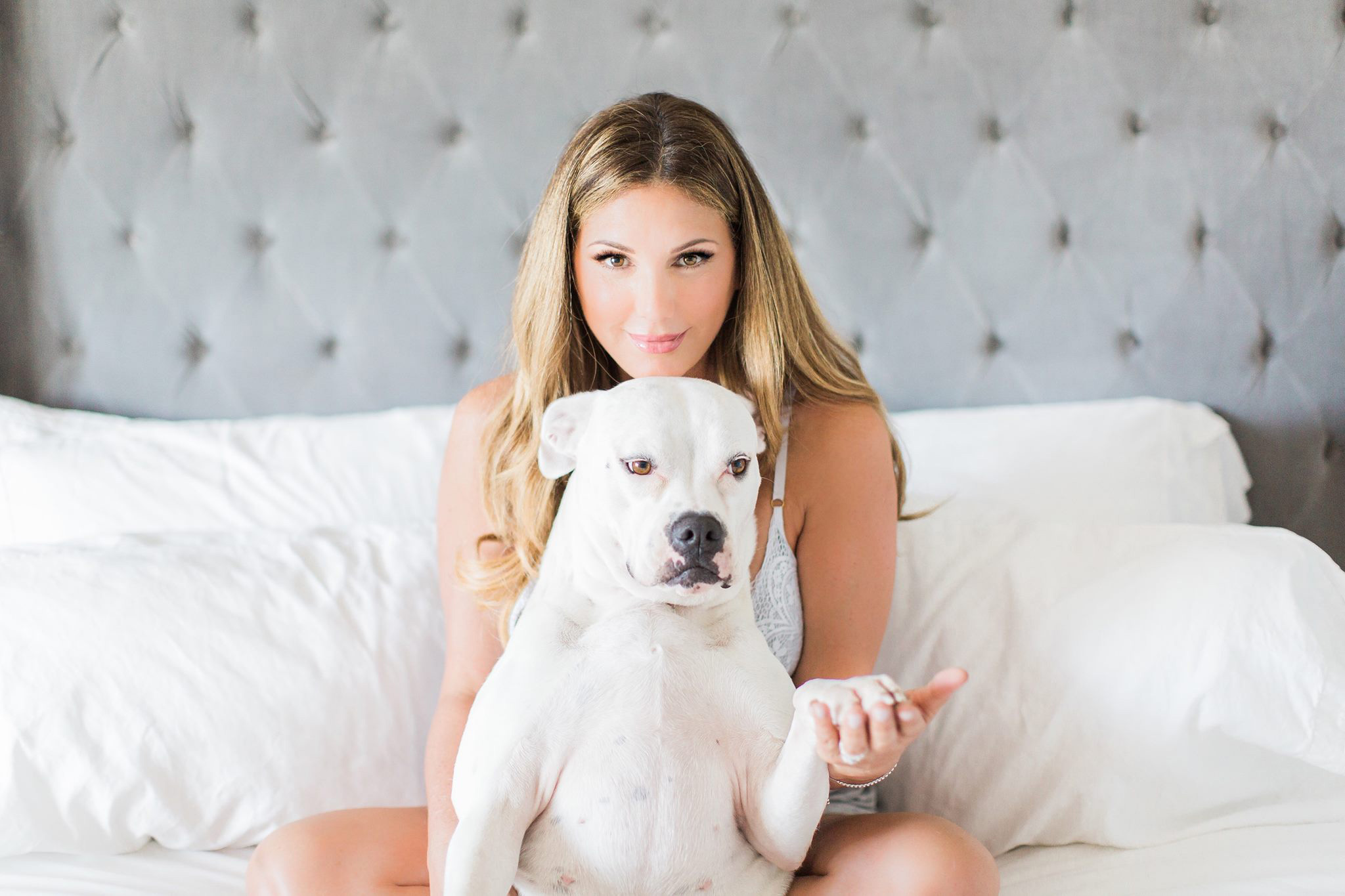 23Daisy Fuentes (@daisyfuentes)
Did you know that legendary MTV VJ, model, and actress Daisy Fuentes is totally vegan? And she's sharing more than just her lowkey gorgeous lifestyle on her account with more than 254,000 followers. The Cuban-Spanish star also brings attention to animal-rights causes, sustainability issues, women's rights, and cruelty-free fashion picks. For an extra dose of Daisy, check out her hilarious podcast Tequila Talk with her husband, famous singer and fellow vegan Richard Marx, for even more.
Follow them here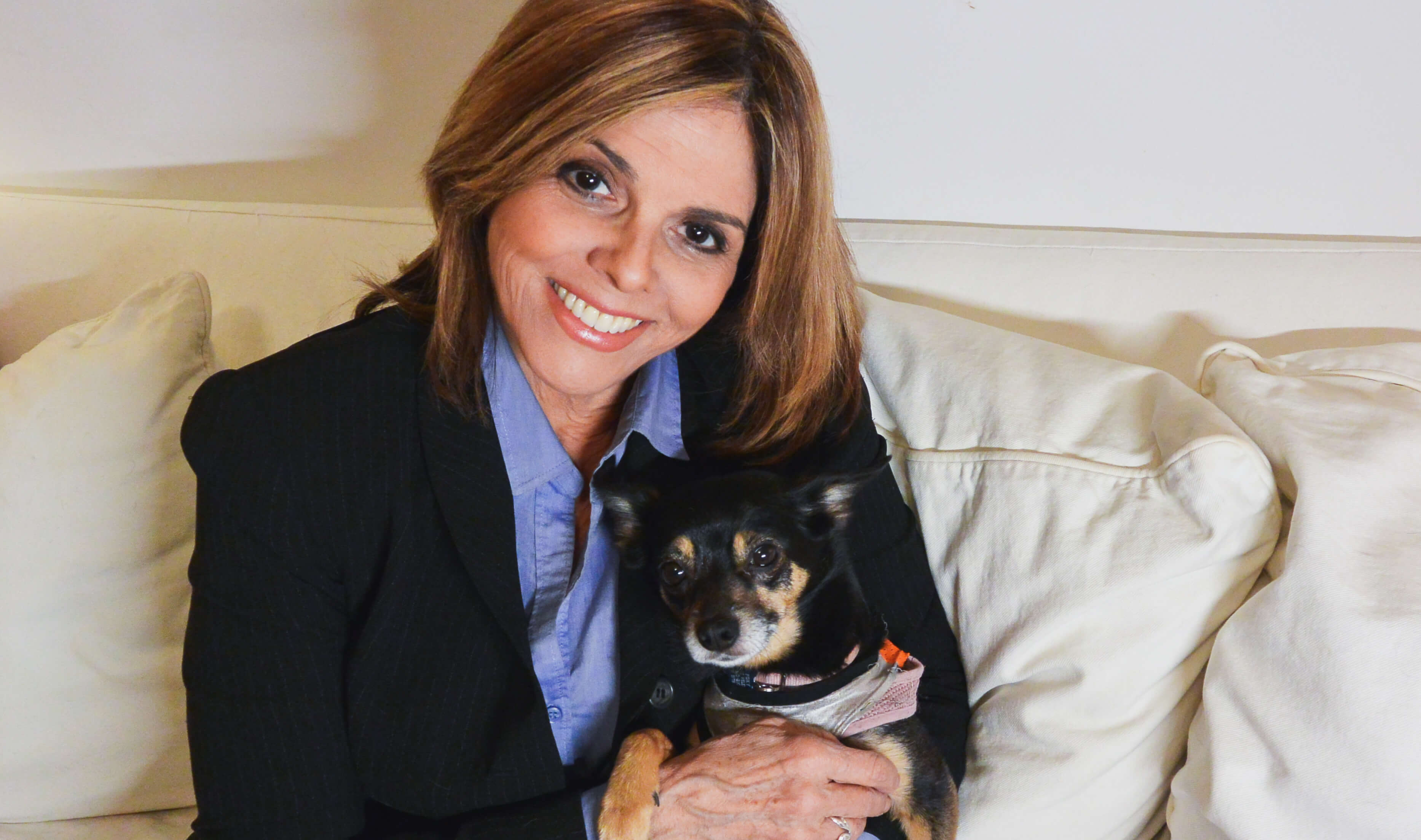 24 Jane Velez-Mitchell (@unchained_tv)
Once a prominent CNN anchor and reporter Jane Velez-Mitchell now devotes her time to tirelessly documenting all things related to animal rights. The Irish-Puerto Rican activist's non-profit news network UnchainedTV covers everything from marches and protests, to animal-cruelty cases and science-based health reports on the benefits of a vegan diet, and her Instagram feed is jam-packed with interviews and resources from influencers, doctors, activists, and more.
Follow them here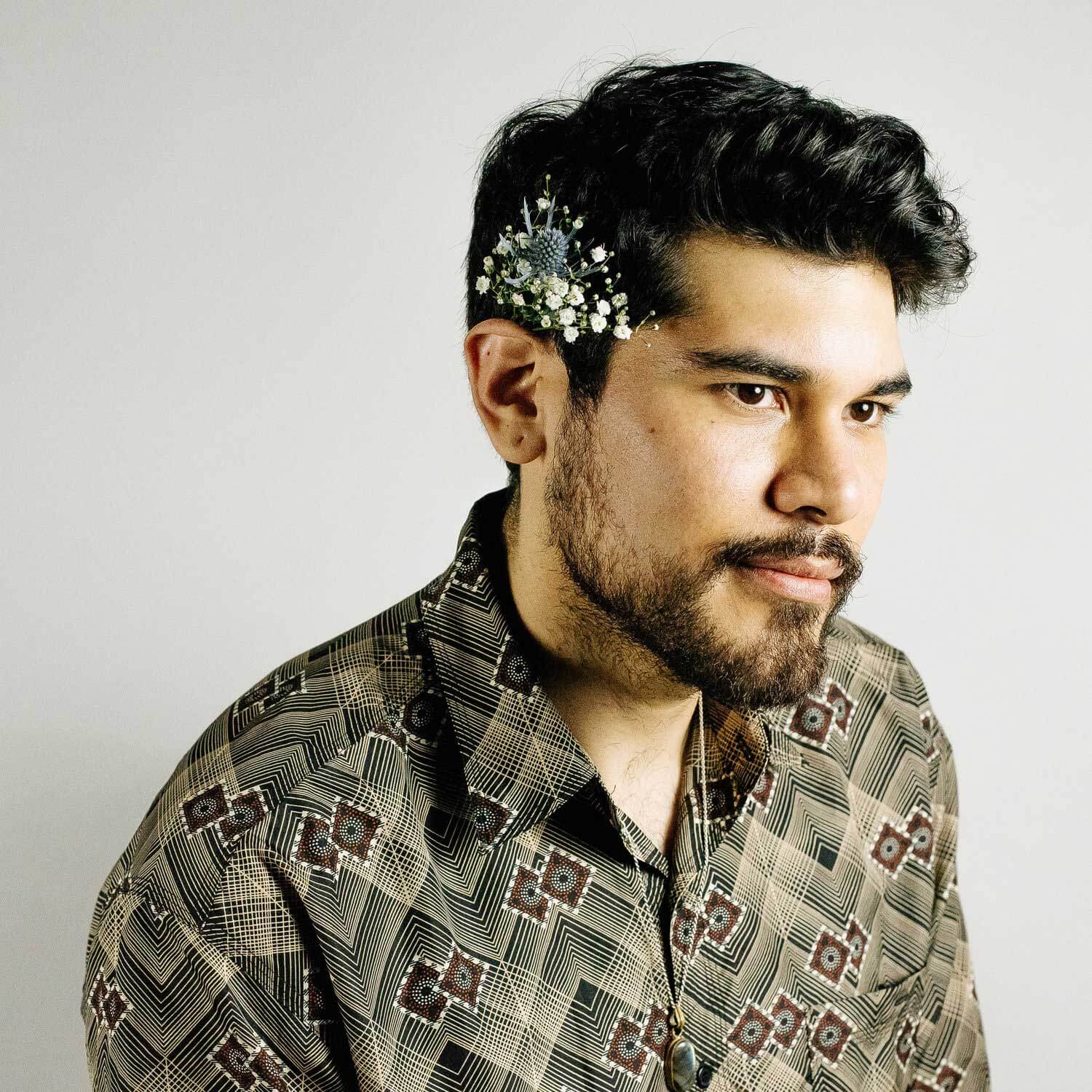 @edgarraw
25 Edgar Castrejón (@edgarraw)
Multi-hyphenate author, art director, photographer, food stylist, and gardener, Edgar Castrejón's vibrant account is favorite among VegNews editors. The Oakland, CA-based queer vegan frequently shares recipes from his cookbook Provecho features over 100 plant-based Mexican recipes, which can frequently be found scattered across his Instagram account—make sure to check out his captions for recipes!
Follow them here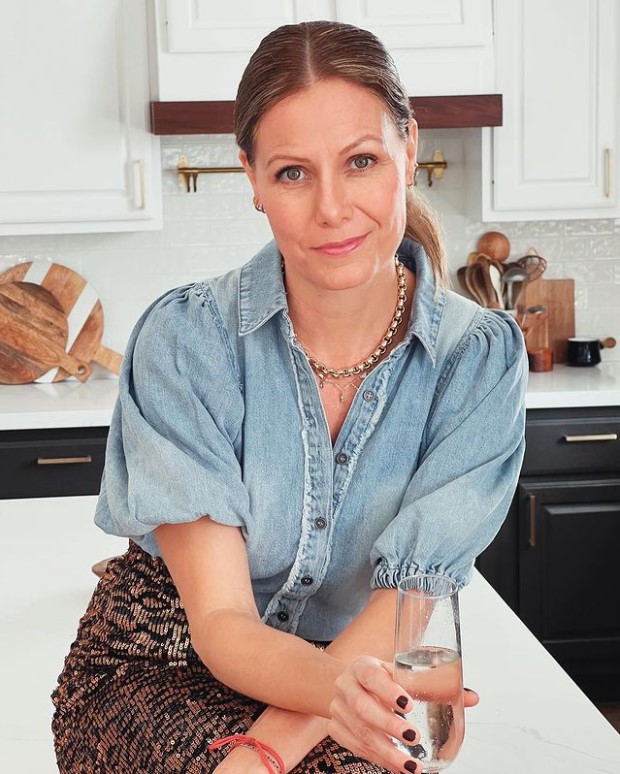 @pilconcilloyvainilla/Instagram
26 Alejandra Graf (@piloncilloyvainilla)
Texas-based recipe developer and food photographer Alejandra Graf shares her favorite family-friendly plant-based recipes, often with a traditional ingredient twist. Learn how to make the basics like vegan sour cream, homemade salsas, and dressings to incorporate into your dishes and meals at home.
Follow them here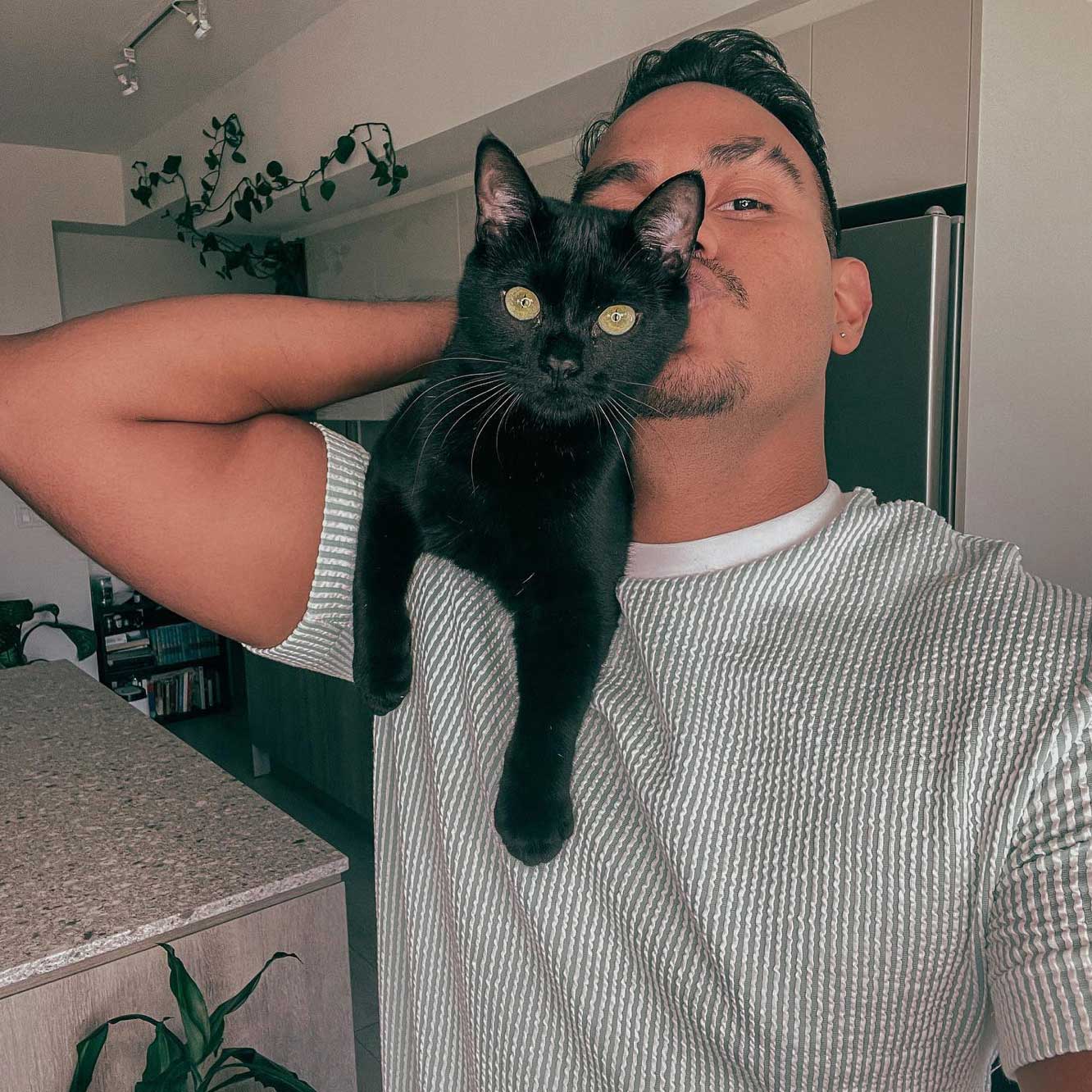 @thelatinxvegan/Instagram
27 Khaled (@thelatinxvegan)
Self-proclaimed millennial doña, Toronto-based LGBTQ+ content creator Khaled fills his account with recipe reels for everything from vegan salmon to tofu scrambles inspired by his Venezuelan roots. Come for the food content and stay for cute snaps of his cat, travel posts, and positive, uplifting energy.
Follow them here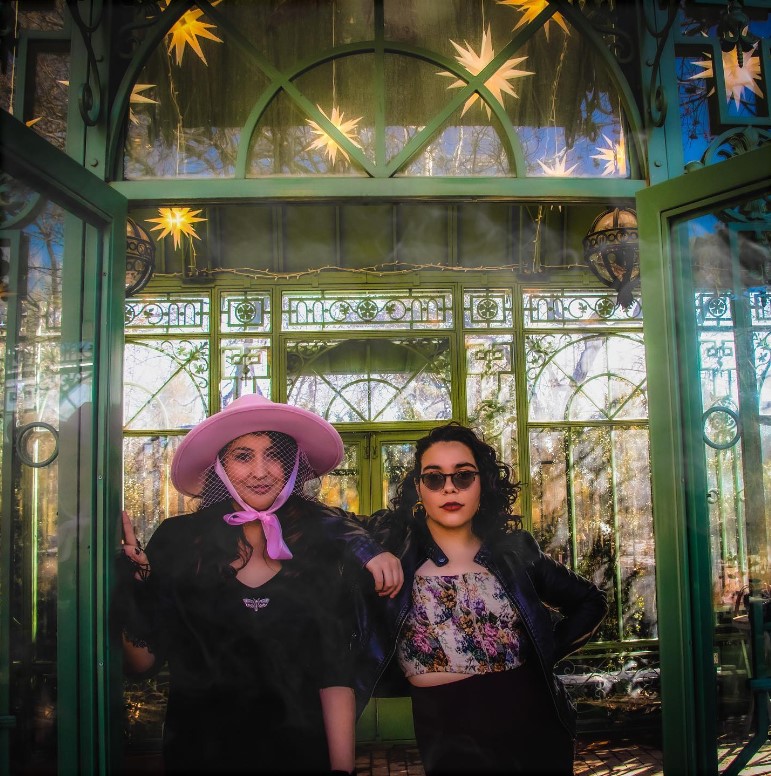 @brujeriaveganx/Instagram
28 Brujeria Veganx (@brujeriaveganx)
The account for the Brujeria Veganx podcast ran by two queer vegans (Yesika of @chicanx_veganx and Em Nieves of @veganboricua), works to decenter whiteness in veganism, discuss ancestral healing, and tackles the healing power of plants. The adorable graphics and thought-provoking topics are bonuses.
Follow them here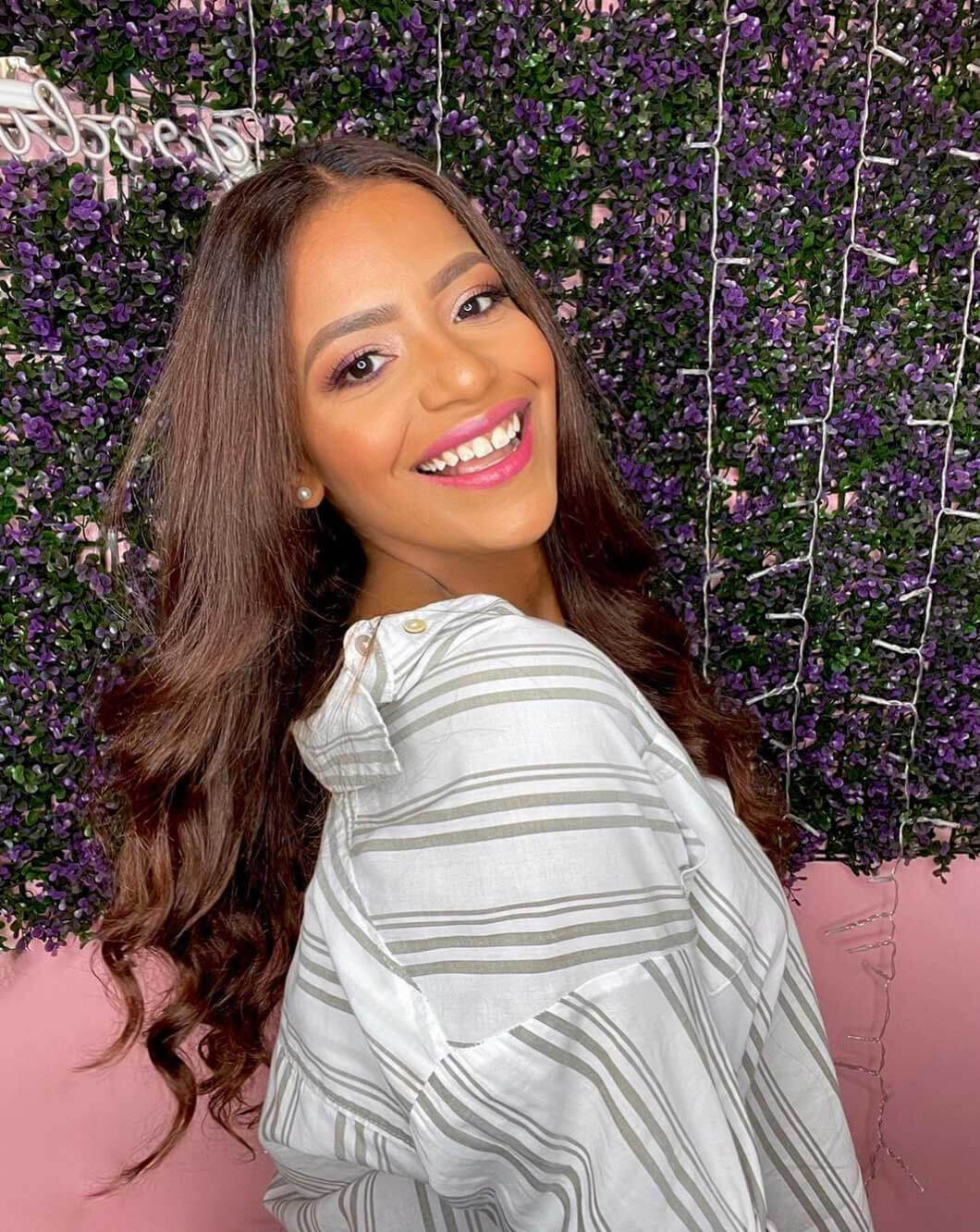 @plantbaseddanna/Instagram
29 Danna (@plantbaseddanna)
With a mission of uncomplicating veganism, this humorous account tackles misconceptions, offers helpful tips and product recommendations, and makes the struggles some face when transitioning to veganism seem relatable and easy to tackle. Follow along for easy recipes, a touch of funny memes, and trendy reels galore.
Follow them here