You're vegan, but are your living spaces as cruelty-free as you are?
September 22, 2017
---
You spend a good chunk of your life at home, and if you're like many of us, a large portion of that is spent on the most comfortable seat in the house. So, whether you're watching TV, eating, checking your phone, cuddling, or working, you should be lounging on cruelty-free materials that are gentler and better for your health and skin (and, needless to say, much kinder to animals). For starters, vegan fabrics don't have the strong smells of animal skins or the harsh scratchiness of fabrics such as wool. Furthermore, plant-based materials are ideal for those who suffer from allergies and have hay fever, and can be beneficial to the sensory sensitive population (such as those on the autism spectrum). And did we mention that compassionate spaces replace animal suffering and exploitation with positivity and good energy? With this in mind, we're presenting five vegan sofas on which we'll be lounging until spring.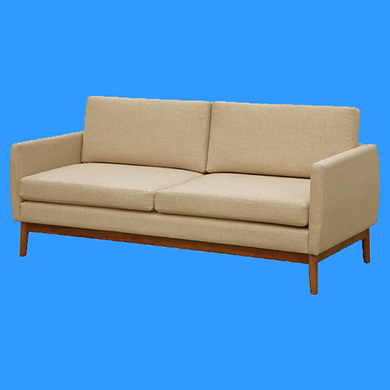 This neutral colored sofa has a more "mature" mid-century design, makes a nice statement in a small space, and is comfortable because it has a down-alternative fill.

2. Westbury Premium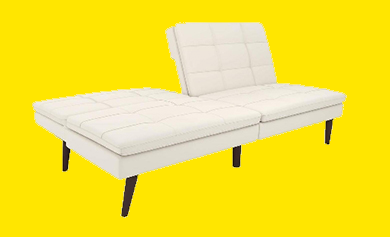 This futon has a tailored sofa look and style, so it doesn't look like a bed. And, as many of us know, futons are very comfortable and are great for a guest room or living room.

3. Knopparp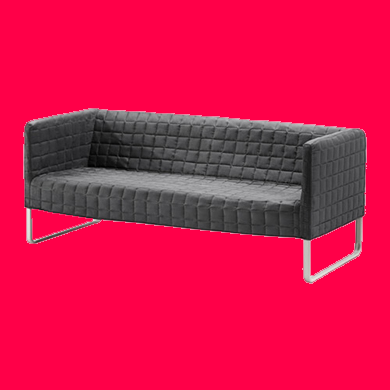 This small sofa is very modern and has a sleek minimalist look to it. I picture a young single guy digging this sofa. Even better? You can take it home on the bus.

4. Lugnvik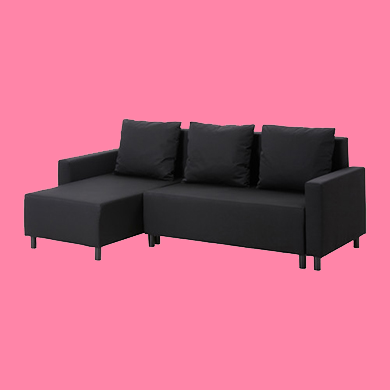 IKEA is so creative with their designs. This small sectional sofa can turn into a bed, and it has modern and simple lines, which are very nice for dressing up a living room. I see it in a space where the owners are appreciative and drink lots of Napa organic wine.

5. Marie Tufted Chesterfield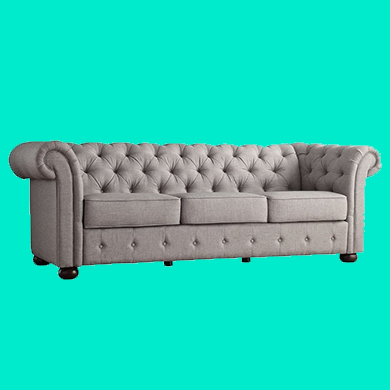 For those who like a more traditional look, don't let the name "AllModern" steer you away, as the brand has numerous upholstered options and styles. This Marie Tufted Chesterfield is a traditional sofa complete with tufting and rolled arms that comes in a variety of colors and fabric options, and is filled with foam. The sofa is available in red, which could be a fun color for this style of couch. Place this in a classic setting or a really modern one and be the "stand out" piece in the room.
Deborah DiMare is the founder of DimareDesign.com, an ultra-luxury, 100-percent vegan interior-design firm, and CertifiedCrueltyFree.net, an accredited online educational course and licensing program.