If you've ever been to the home of a Filipinx person, you were probably fed immediately with fresh dishes that showcased every flavor profile, all accompanied by rice. These foods are pure comfort—meant to nourish the body and entice the senses. From brilliant purple ube pudding parfaits to hearty pancit, these Filipinx recipes can only be described as ang sarap (delicious)!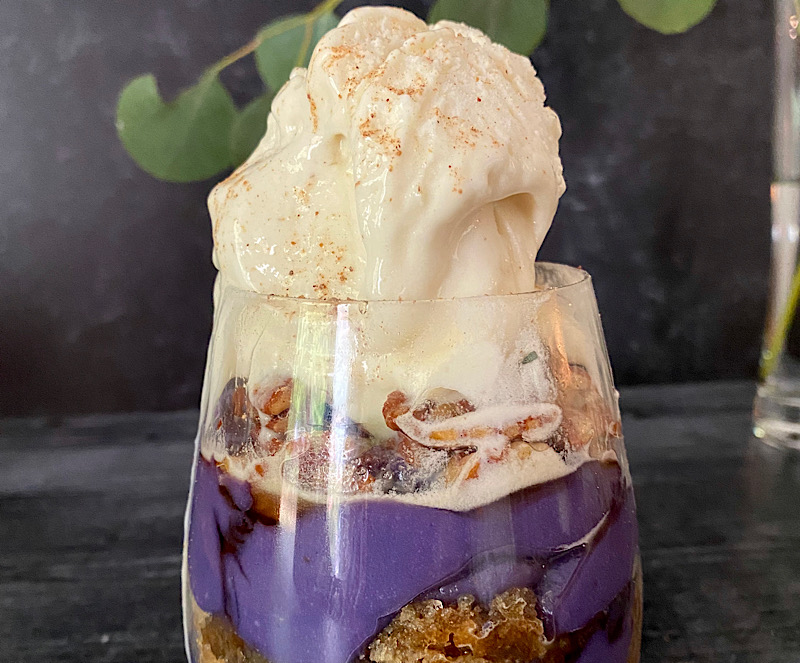 1. Ube + Maple Pudding Parfait by Sage + Citrus + Onyx
The eye-catching royal purple of ube is unmistakable. Reminiscent of sweet potatoes, ube is a staple in desserts and snacks throughout the Philippines. Maple syrup, salted pecans, and a luscious scoop of vanilla ice cream on this silky ube pudding parfait makes for the ideal fall treat (especially when you need a break from pumpkin).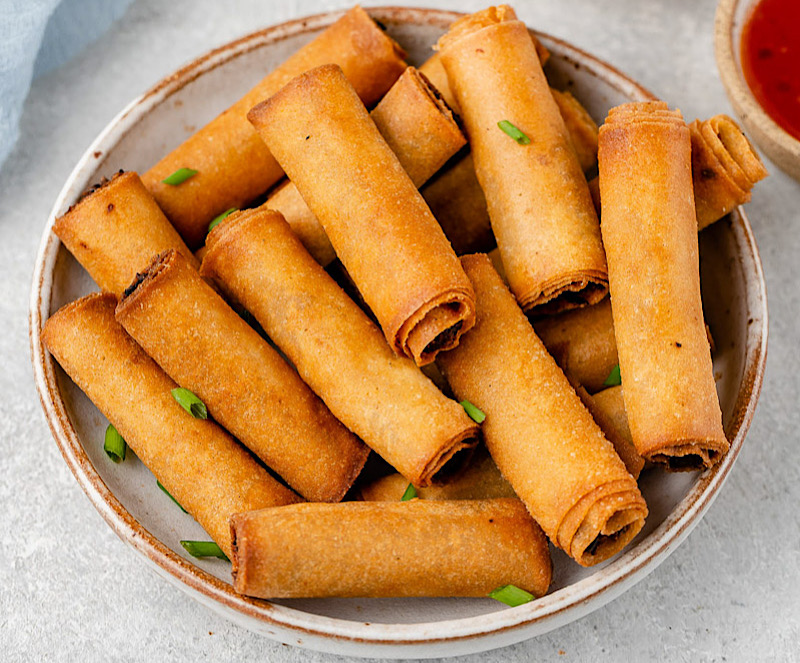 2. Vegan Lumpiang Shanghai by Sweet Simple Vegan
Lumpiang Shanghai, or lumpia, holds a special place in many Filipinx households. They resemble spring rolls with their crunchy texture and savory vegetable fillings. One taste, and you'll likely plow through these like a bag of chips.
3. Vegan Filipino Chick'n Adobo by Eat Figs Not Pigs
Adobo is a classic, ground-level Filipinx food. This salty, vinegar-heavy sauce encapsulates Filipinx flavors to a tee. It can be used to coat a number of proteins—from the vegan chick'n used in this recipe to simple tofu. No matter what you serve it with, be sure it's atop a plate of rice to soak in all those complex flavors.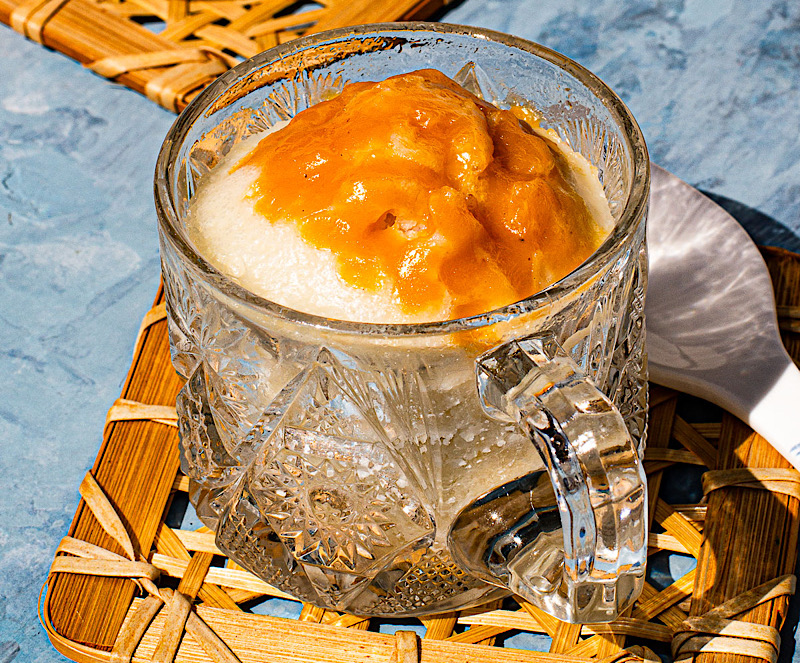 4. Quick & Easy Puto by Rezel Kealoha
Puto is a light steamed cake commonly topped with cheese. The recipe is simple and requires minimal ingredients. In under a half-hour, you can whip up a pillowy rice flour cake with a gooey, vegan cheesy topping. The cheese is optional, but it's really worth a try.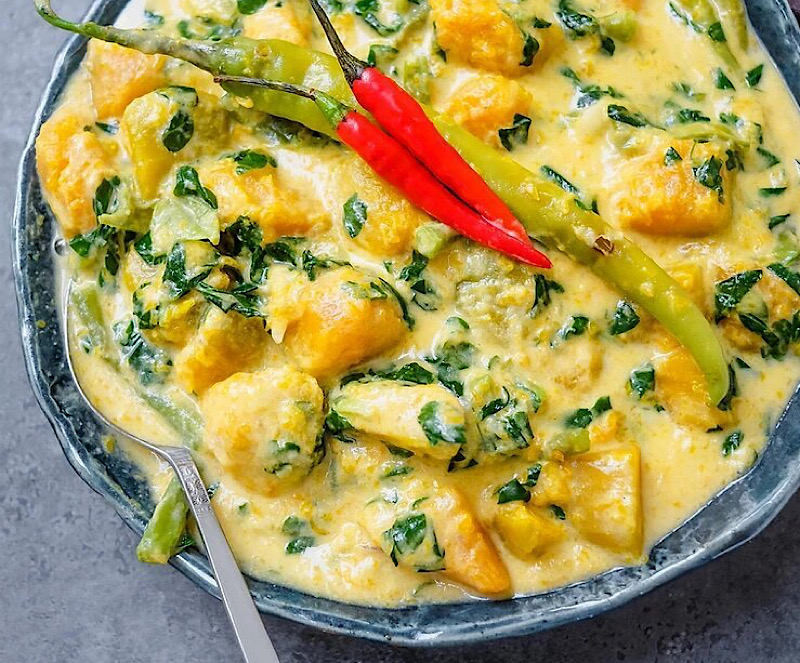 5. Filipino Ginataang Gulay Vegetables in Coconut Milk by The Foodie Takes Flight
Ginataang gulay (vegetables stewed in coconut milk) is a perfect dish for a chilly fall or winter evening. The rich coconut milk develops a warm heat when simmered with green peppers and tender vegetables. The meal just begs to be poured over freshly steamed rice to sop up all of that fantastic sauce.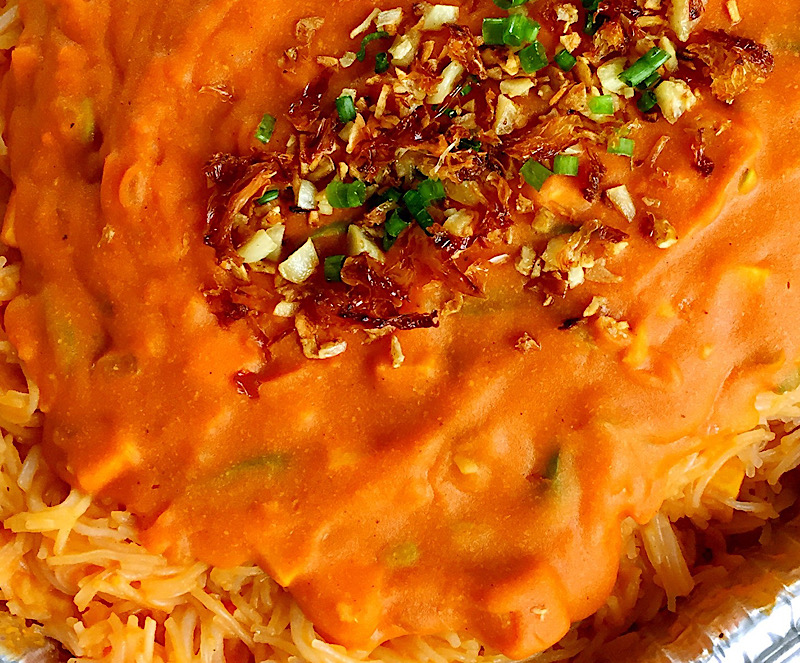 6. Vegan Pancit Palabok by Astig Vegan
There are multiple varieties of pancit, but each equally represent the Philippines in their tasty renditions. This version features noodles topped with an eggy, vegetable-infused sauce, fried tofu, and vegan chicharron. Pancit is traditionally served for large gatherings, so be sure to use your largest casserole dish.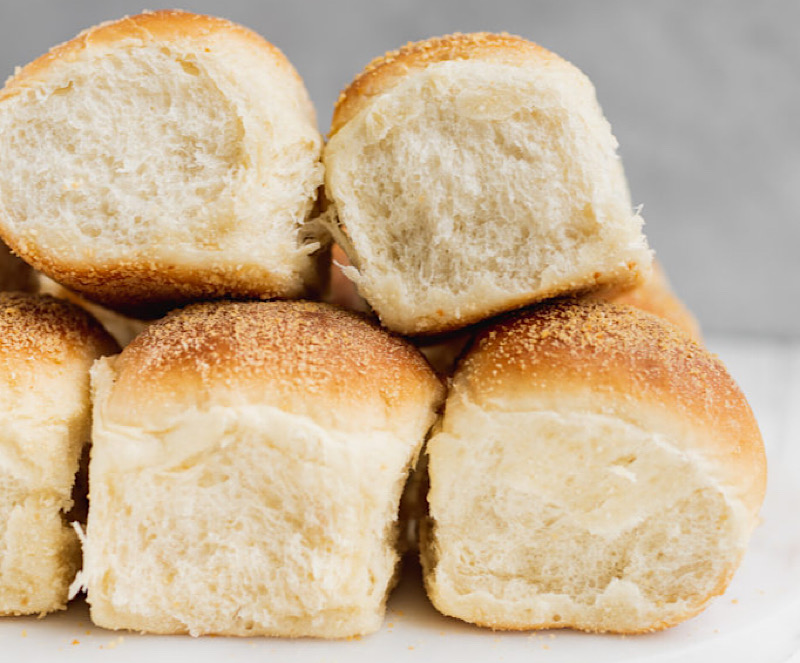 7. Vegan Pandesal Bread Rolls by Sweet Simple Vegan
If you're into pillowy soft white bread, you need to try pandesal. These versatile rolls are a staple at Filipinx bakeries. Despite their literal English translation (salt bread), pandesal are lightly sweet and perfectly accompany a spicy curry or served simply on their own.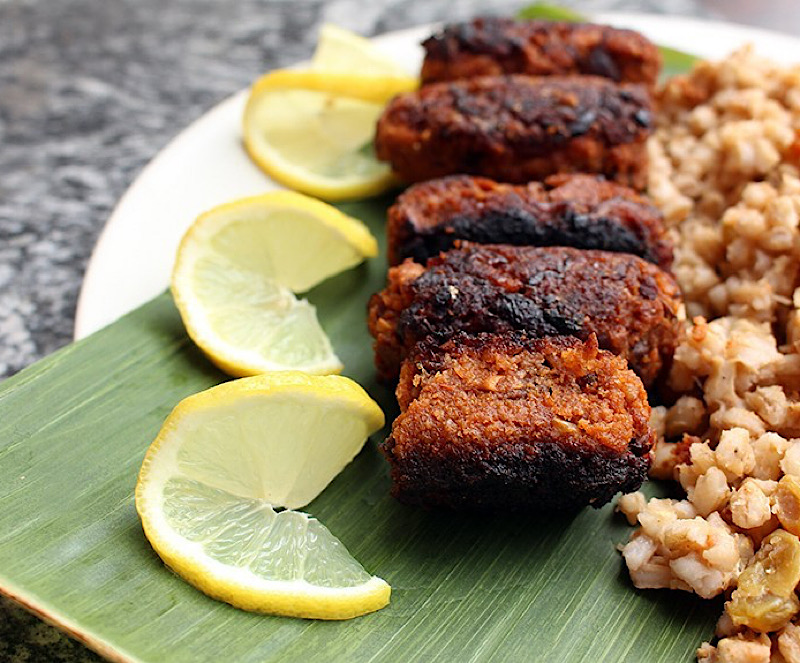 8. Vegan Longganisa Sausages by Astig Vegan These Filipinx breakfast sausages pack a punch of flavor in the morning. They're savory, sweet, and tangy all at once—flavor profiles that can be replicated in a vegan version by incorporating seasonings such as liquid smoke, maple syrup, and tomato paste. This recipe mimics longganisa's texture and chew with a meaty mixture of mushrooms and tofu.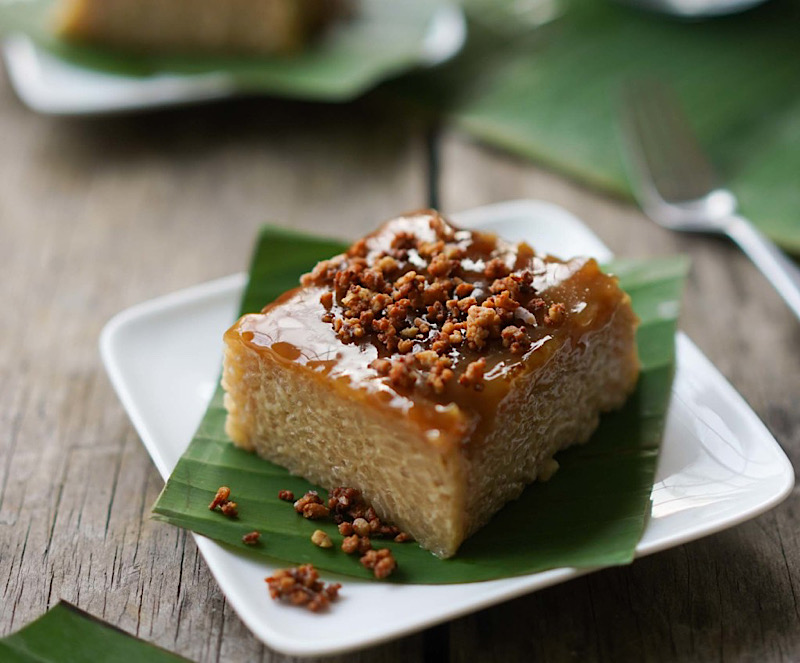 9. Biko (Filipino Sweet Rice Cake) with Latik Topping by Hungry Huy
Craving something rich and indulgent? These delightfully gooey bars will do the trick. The base is made of glutinous rice soaked with coconut milk and sugar which firms into sliceable squares when baked. The hefty bar is doused with a caramel topping and sprinkled with crunchy, coconut caramel bits for a dessert just shy of a caramel overload.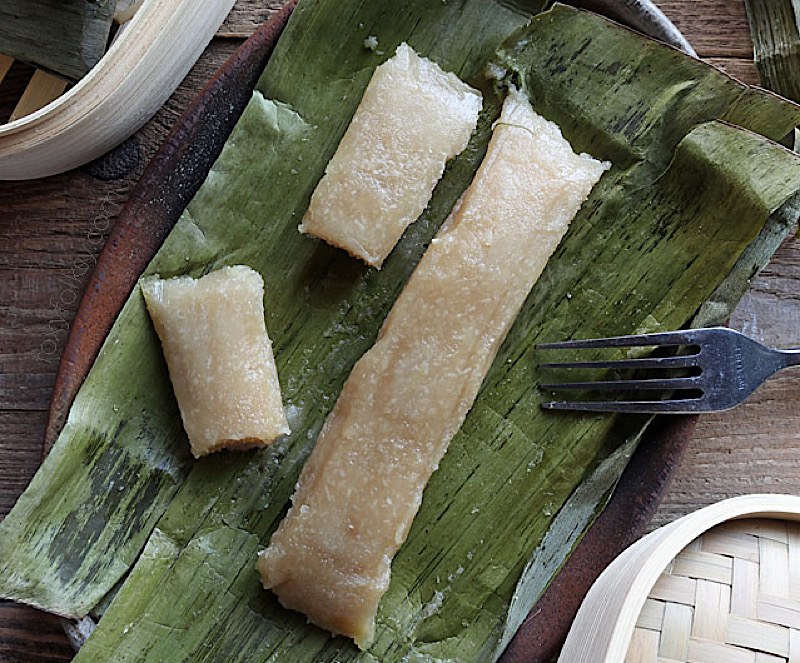 10. Cassava Suman by Foxy Folksy
Suman is a sticky-sweet steamed coconut dessert, lovingly wrapped in a banana leaf. Despite their seemingly intricate packaging, suman are relatively simple to make and only require about an hour of your time from start to finish. This is a terrific light dessert after you've just enjoyed a large Filipinx feast but still crave something sweet.
For more Filipinx recipes and cultural education, visit veganfilipinofood.com.
Maureen Eppler is a plant-based recipe developer, nutrition enthusiast, and Filipinx Mama currently thriving in the Pacific Northwest.