Before you roll your eyes, consider this: National Muffin Day is not just another made-up food holiday; it's an opportunity to help those in need. It began years ago when a San Francisco lawyer got really into muffin-making and realized he could turn his passion into a good deed. He started baking batches for the homeless in his community, and his selfless act has grown into a grassroots nationwide effort that has fed thousands and donated both food and funds to those who don't have enough to eat. While the first muffins that brought this holiday into fruition were not vegan, we can all do our part by becoming an official "muffineer" and bringing even more compassion into this nationwide baking effort. From strawberry banana bread muffins to peanut butter and jelly, here are 10 vegan varieties to bake up for a worthy cause.


1. Strawberry, Banana, N' Nut Butter Love Muffins by Oh She Glows
If banana bread coupled with a strawberry jam and almond butter sandwich, these muffins would be their love child. The tender banana-scented crumb is dotted with fresh strawberries, toasted pecans, and smooth almond butter for a not-too-sweet treat perfect for breakfast or an afternoon snack.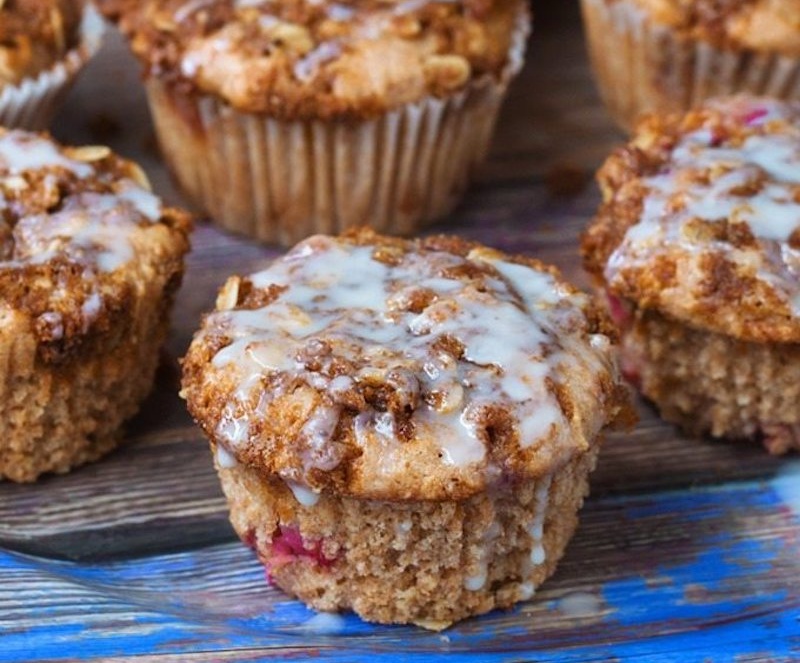 2. Coffee Cake Muffins by Chocolate Covered Katie
Fun fact: traditional coffee cake isn't made with coffee. It does, however, pair beautifully with a steaming mug of joe. These individual-sized coffee cakes pack in everything we love about this breakfast sweet—from the crumbly cinnamon streusel to the sugary icing. Whether you enjoy them for breakfast or dessert is up to you.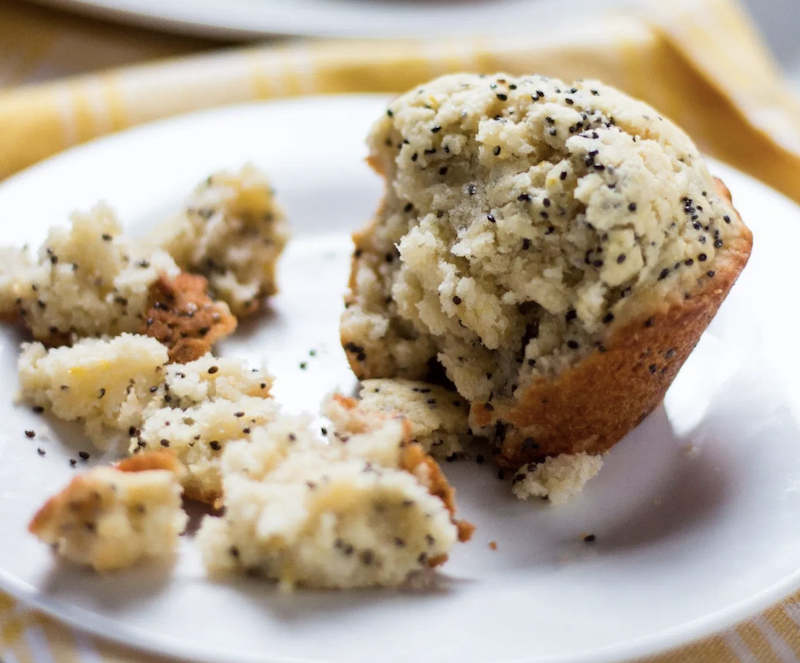 3. Lemon Chia Seed Muffins by The Nut-free Vegan
This allergen-friendly recipe developer has modernized the classic lemon poppyseed muffin by swapping in chia seeds. They're moist, tender, and deliver just the right amount of pucker. Serve with a cup of tea on sunny afternoons.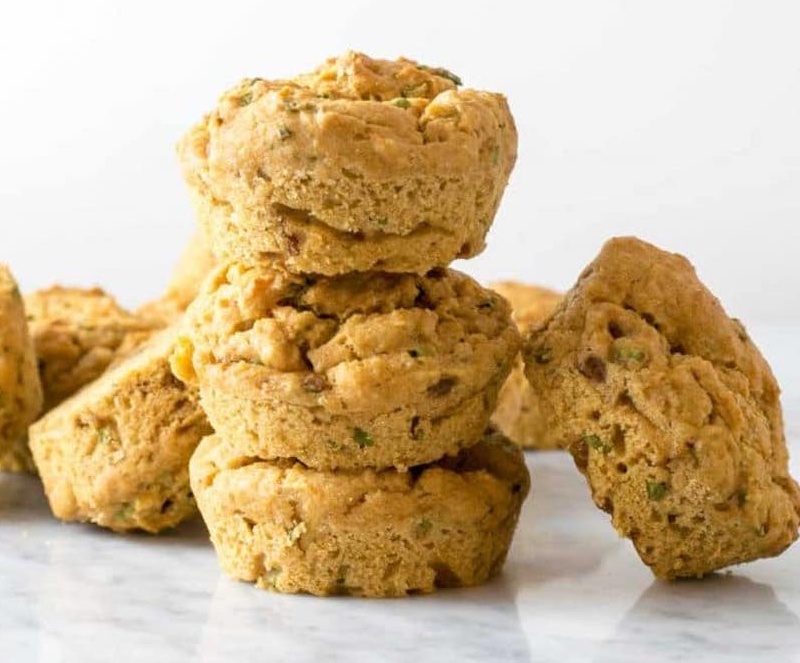 4. Vegan Eggy Bacon and Chive Muffins by The Curious Chickpea
Sweet or savory; muffins can go both ways. These hearty baked goods are reminiscent of everything we love about a breakfast sandwich transformed into a far more convenient—and dare we say healthy—package. They're made with tofu, chickpea flour, and tempeh-style bacon for a protein-packed breakfast bomb. Enjoy two or three with a side salad, and you've got lunch.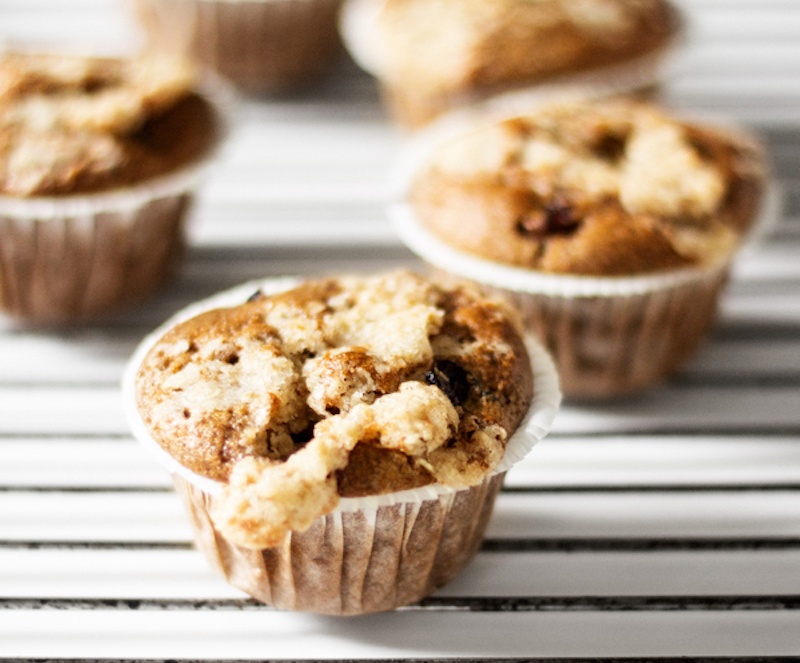 5. Sour Cream and Cherry Muffins by The Full Helping
These cherry-studded sweet treats are the epitome of the classic oversized bakery muffin. The addition of cashew cream turns the batter super-rich while the crumbly topping adds texture to the melt-in-your-mouth base. These are impress-all-the-moms-at-the-bake-sale muffins.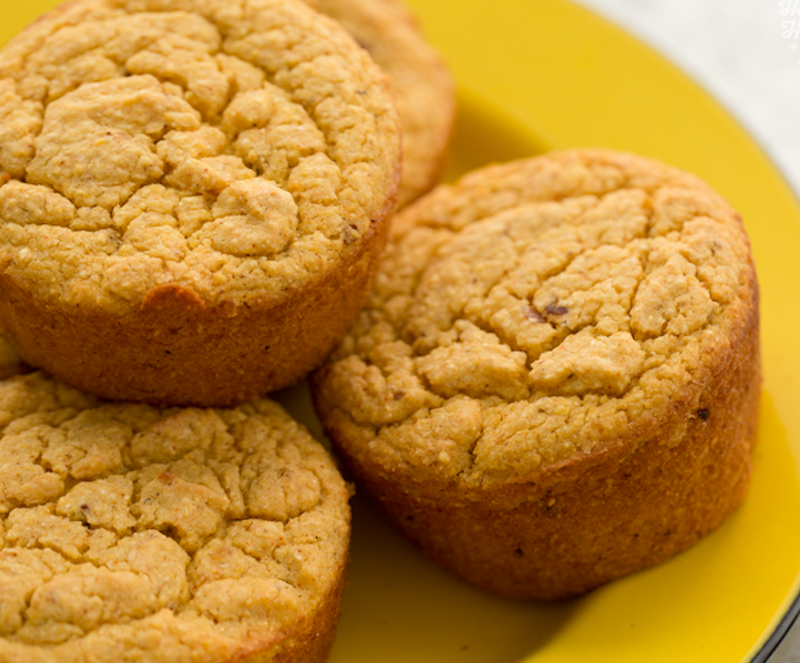 6. Simple Vegan Corn Muffins by Happy Healthy Life
Also known as crowd-friendly cornbread, corn muffins are the way to go when you need to feed the masses (or even a small dinner party). Each person gets their own portion without cutting into a slab of cornbread and wasting all those precious crumbs. These also freeze well, so even if you aren't having company over, make a batch and store in the freezer to treat yourself throughout the week.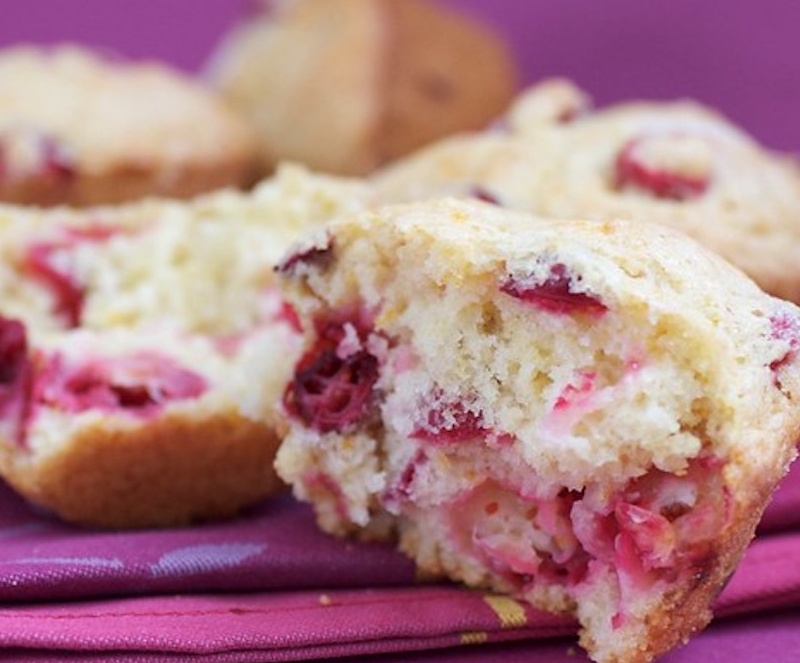 7. Cranberry Orange Muffins by Post Punk Kitchen
Blueberry muffins tend to get all the attention, but we'd take one of these tart, citrus-infused muffins over a basic blueberry any day. Simply sweet with a robust yet harmonious flavor combination, even the pickiest eaters will fall in love with these muffins.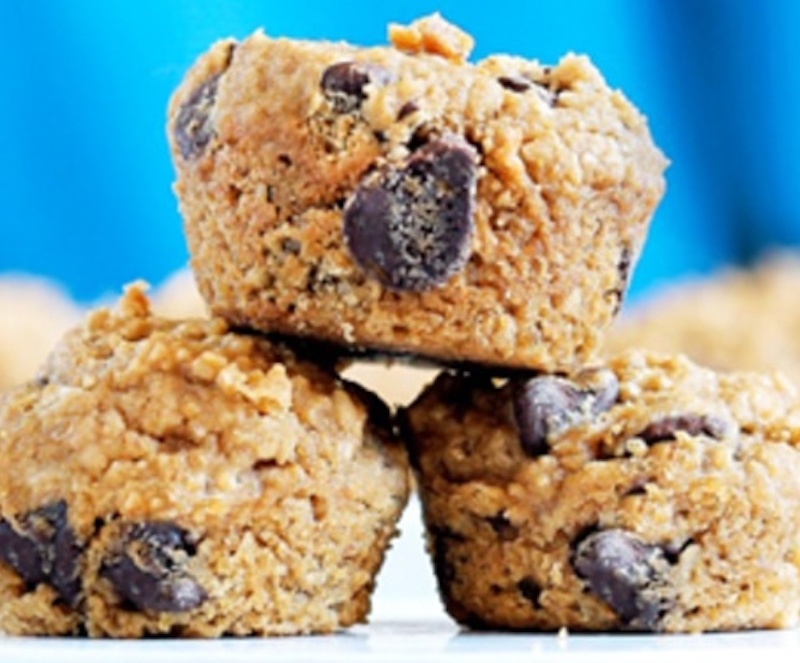 8. Gluten-Free Chocolate Chip Mini Muffins by Katie Higgins
The best thing about mini muffins is that you can eat more than one. We'd estimate that it takes at least three minis to make a full—four, if we're feeling particularly hungry. Whether you're eating these for breakfast or just need to pop one to curb a chocolate craving, these gluten-free treats are universally loved.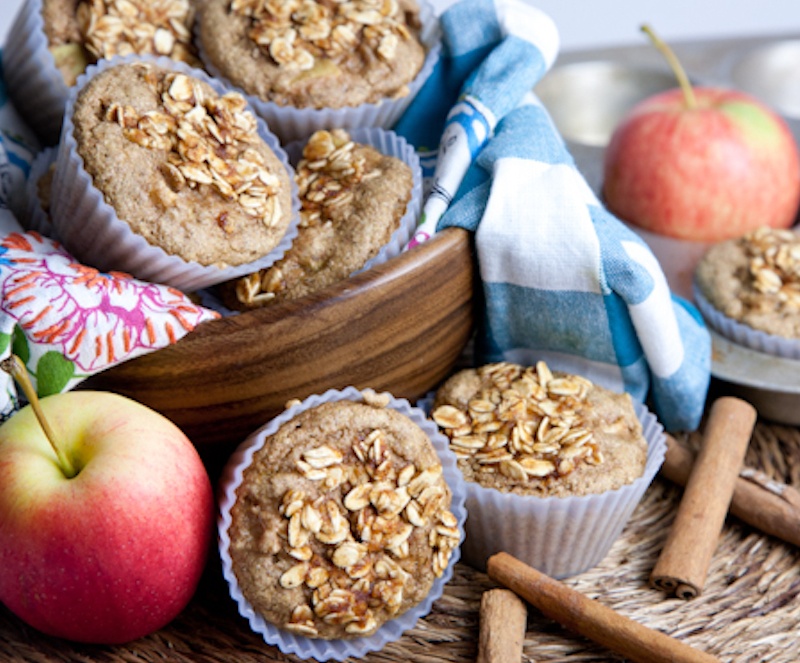 9. Apple Cinnamon Muffins with Spiced Maple Topping by Pickles & Honey
Harken back fall with a batch of warm-spiced apple muffins. Be prepared—your kitchen will be perfumed with the autumnal scents of maple and cinnamon as soon as these go into the oven. While tasty at room temperature, these muffins are best enjoyed straight out of the oven.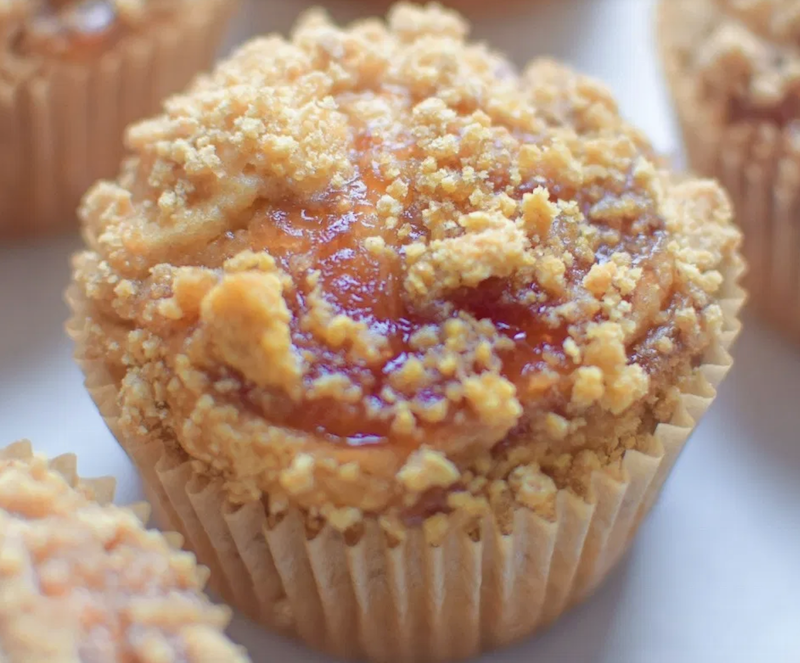 10. Peanut Butter & Jelly Muffins by Vegan's Guide to the Galaxy
Bite into the childhood nostalgia of the perfect PB&J with these peanut butter and jelly-infused muffins of joy. The recipe provides ample peanut butter and jelly flavor, but can you really have too much? For the true aficionado, no, you can't. Make a muffin sandwich by slicing one lengthwise and slathering on peanut butter and jelly on each half. Put the two halves back together and get ready to do your happy dance.
Tanya Flink is a Digital Editor at VegNews as well as a writer and runner living in Orange County, CA.