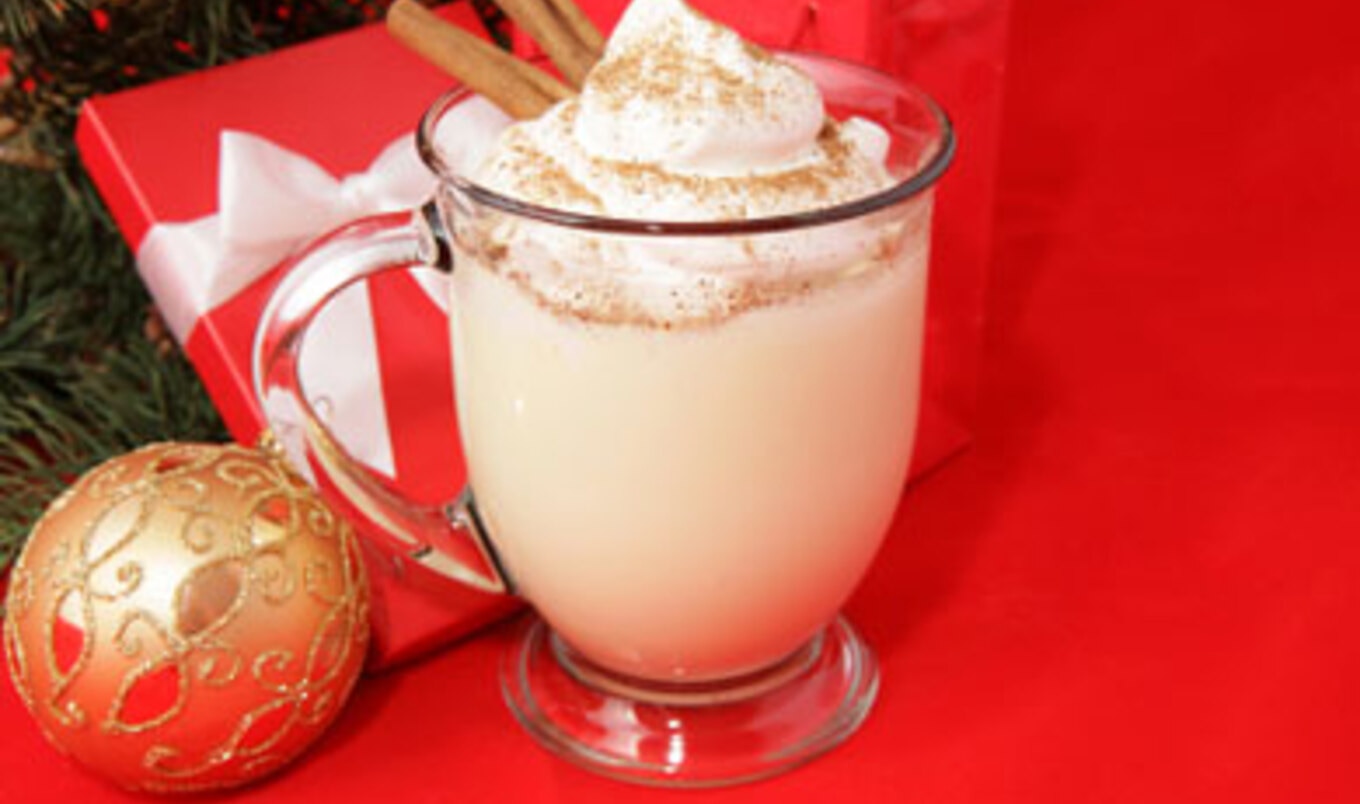 Spike your holiday parties with VegNews' favorite festive vegan concoctions.
December 14, 2010
---
The holiday season is undoubtedly a time where indulgence is not only OK, but actively encouraged. Whether or not you indulge in alcohol, vegan options abound for tasty, unique drinks to complement your holiday party finger-food.
Warm Up
Just like with Christmas carols, it's best to start with the classics. There is nothing quite like a long-simmered mulled wine to fill your home with the warm scents of the holidays and welcome guests into your uniquely decorated abode (you can easily sub in a non-alcoholic wine for your teetotaler guests). Want a non-wine, warming alcoholic beverage to complement your holiday menu? Try warming up a vegan sake (ask at your local liquor store or check Barnivore for sakes that are not produced with animal products), or whip up a batch of VegNews' incredible Hot Buttered Rum.
For more decadent options to fight the frost outside, try our animal product-free versions of Egg Nog and Irish Coffee. Think Baileys and coffee is a thing of the past now that you are vegan? VegWeb offers a veganized version of the famed liquor, made rich with coconut milk that will keep you both alert and relaxed through countless holiday movie screenings. Inhale the fragrant scents of Chai Spiced Cider, and be sure to make two batches of the beverage, forgoing the rum in one for those who don't do the booze. Another option that won't leave anyone missing the alcohol is the tangy, seasonal Hot Cranberry Drink.
Cooler Cocktails
Once everyone is cozied up by the fire and the Seitan Holiday Roast is in the oven, it's time to move on to some more refreshing libations. Seasonal Pomegranate Spritzer is free of booze but big on taste. Get creative with your martini shaker and whip up a batch of this easy-peasy Pumpkin-Infused Vodka, or serve Limoncello Granita for either an aperitif or as a sweet ending to a savory meal. Struggling with the winter blues? Throw caution to the wind and prepare your guests Pink Bikinis, a tropical cocktail with coconut and lime that will have everyone pulling our their smart phones and booking the next flight to Hawaii. No-brainer classics such as red or white Sangria and mimosas can be elevated to fête quality by using freshly squeezed juices for mixing mimosas and in-season citrus to bathe in the sangria. And for an extra-festive twist on mimosas, crack open your copy of the VegNews Holiday eCookbook and try our delicious cranberry Poinsettias!
Sumptuous Shots
For drinks that recall carefree college years of the past, why not try these truly revolutionary Vegan Jello Shots? It might sound crazy, but the holidays are a perfect time to push the envelop just a little bit more than usual, and after a few of these guys, no one will be critical of your fabulous hosting abilities. Or at least they won't once you bust out the Oatmeal Cookie Shots!
When the halls are decked, the trimmings trimmed, and the holly jolly evening is over, be sure to drink plenty of water. January might be the month for de-toxing, but the inevitable holiday overindulgence and resultant hangovers shouldn't put a damper on your special times with friends and family. Cheers!