With the year we've endured, we all need some warm fuzzies. While in past years we may have balked at pumpkin spice products debuting in August, this year, they cannot come soon enough. From pumpkin-flavored cookies to comforting pumpkin spice creamers, we're starting fall early this year. Bring on the cozy!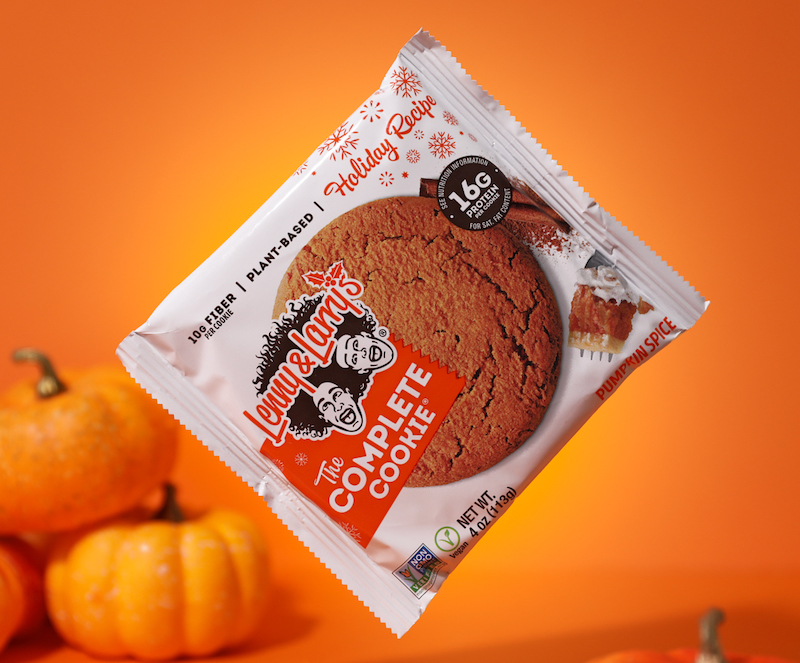 1. Lenny & Larry's
It's a little too early to start on the holiday cookie swap, but you can still enjoy the taste of the holidays with the just-launched seasonal line of Lenny & Larry's enormous soft-batch cookies. Two new flavors—Gingerbread and Peppermint—have joined the cult favorite Pumpkin Spice. You can find these flavors now from a plethora of retail locations—everywhere from grocery stores to gas stations. All cookie flavors contain 16 grams of plant-based protein, so really, they're passable for a snack, not just dessert.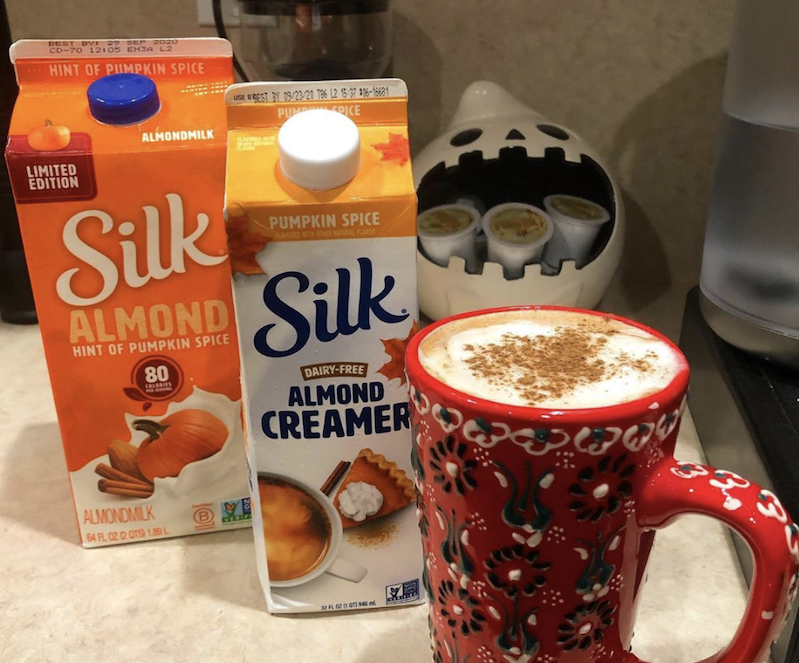 2. Silk
Waiting for the vegan-friendly pumpkin spiced latte to drop at your favorite local coffee shop? Sip on a seasonal brew at home with Silk's new Almond 0g Sugar Unsweet Pumpkin Spice Creamer and Silk Almond Hint of Pumpkin Spice Beverage. The products are available in grocers nationwide as of August 1 and join the brand's seasonal coffee selection of beloved almond milk creamers in flavors such as Pumpkin Spice and Dark Chocolate Peppermint.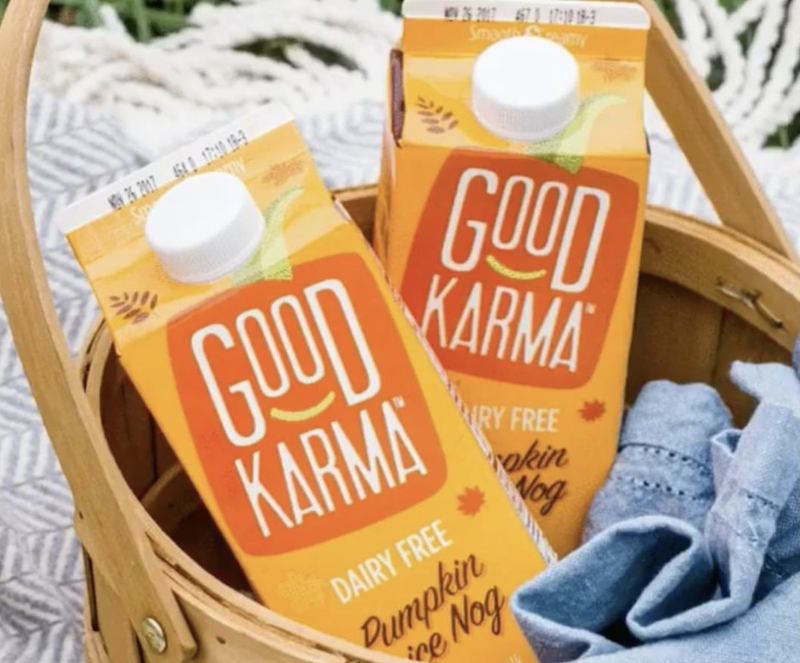 3. Good Karma
Some areas still experience heat waves in September, which makes the perfect excuse to try nog in a chilled format. This flax milk company is bringing back the customer favorite Plant-Based Pumpkin-Spiced Nog in early September. When it's hot out, we love it over ice with a shot of freshly pulled espresso. As the weather cools, cozy up to a steaming mug of this fall-flavored nog (with or without a splash of alcohol).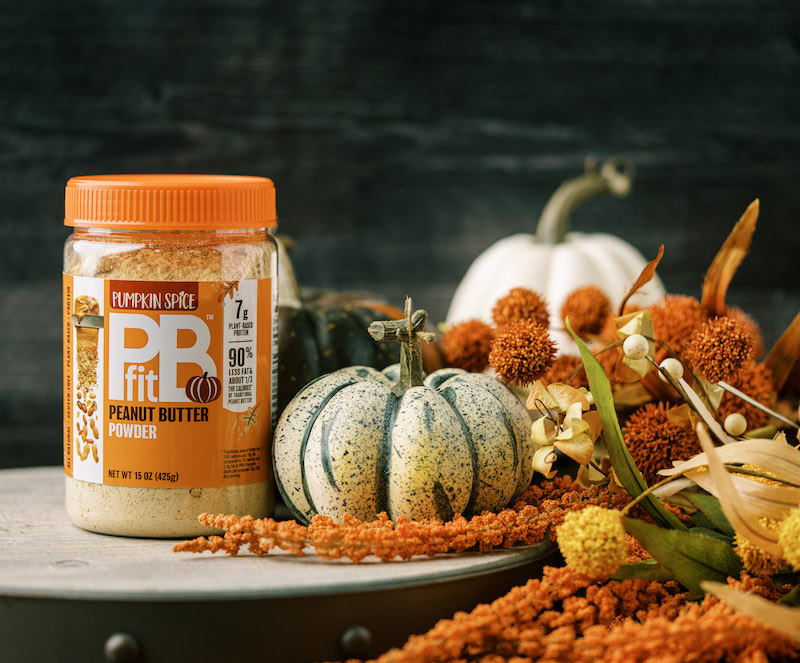 4. PBfit
'Tis the season for pumpkin everything—including peanut butter. PBfit's Pumpkin Spice Powdered Peanut Butter debuts on September 1 online and in stores. The powdered nut butter contains seven grams of protein but 90 percent less fat and one-third of the calories of regular peanut butter. We plan to blend it up in our morning smoothies, swirl it atop oatmeal, and drizzle it over vegan vanilla ice cream.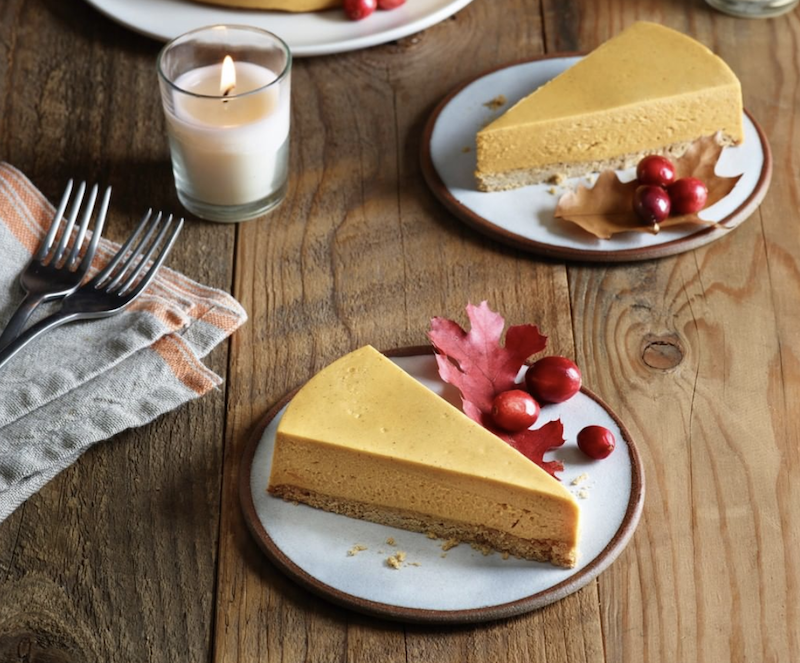 5. Daiya Foods
It's back! Beginning in September, Daiya's Pumpkin Spice Cheezecake will return to freezer shelves. Traditional graham-cracker-crusted, New York-style cheesecake gets a subtle twist with the addition of these PSL warming spices. Pro tip: take this out of the freezer far in advance of serving—we're talking four to six hours in advance. Letting it thaw completely at room temperature will result in the creamiest, most luxurious texture.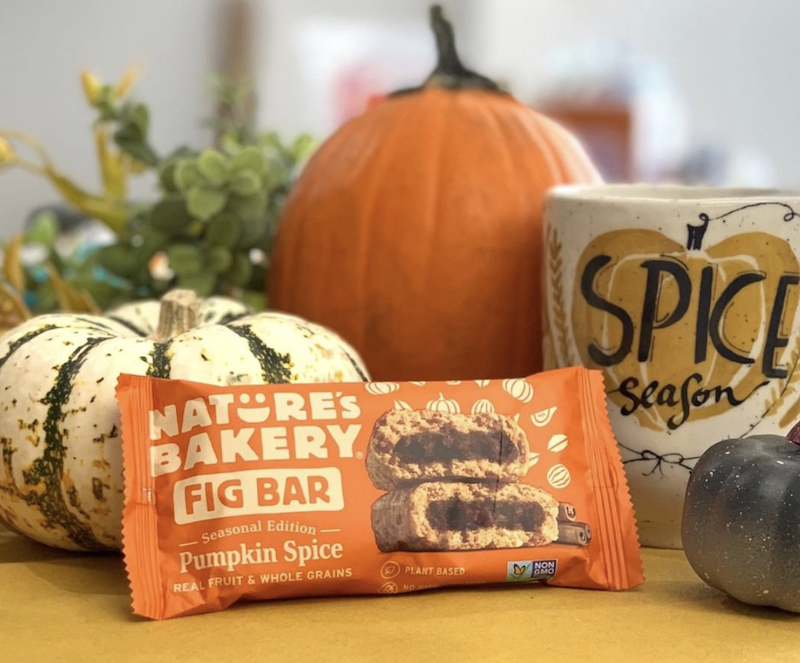 6. Nature's Bakery
Think of these as giant, better-for-you, vegan Fig Newtons. Pumpkin Spice is the latest flavor of these gluten-free snack bars, and they are available online and at Target beginning in early September. Fig bar fans rejoice!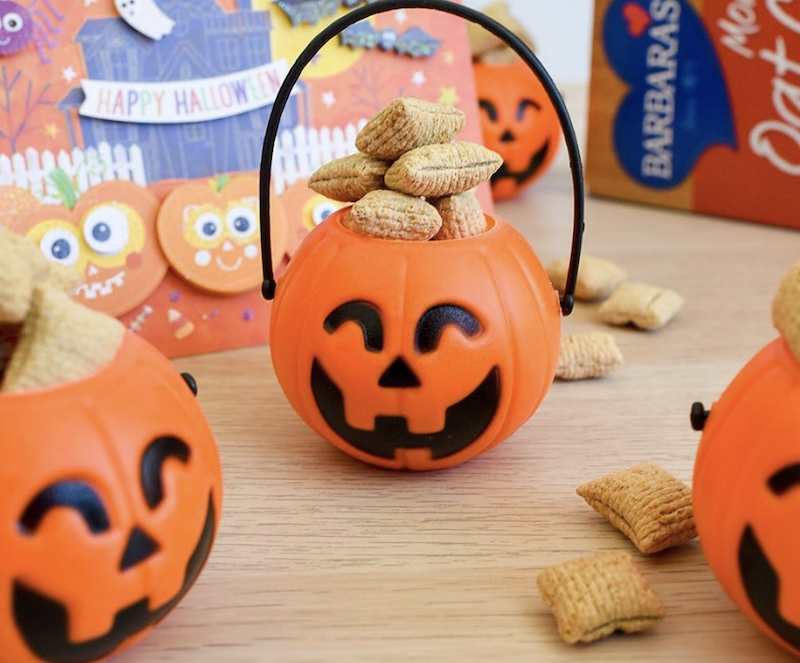 7. Barbara's
We can almost guarantee every adult has had cereal for dinner at least once, and it might become a more regular occurrence when these Pumpkin Puffins hit the shelves in September. Whether you enjoy them at a respectable breakfast hour or as a late-night snack, one fact is universal: it's impossible to stop at just one bowl.
8. Elmhurst 1925
Skip the line at the coffee shop and make your own PSL with Elmhurst's new Pumpkin Spice Hemp Creamer. Look for it in late August both online and in stores to add a bit of cozy to your standard cup of coffee. Vegan whipped topping is optional but highly recommended!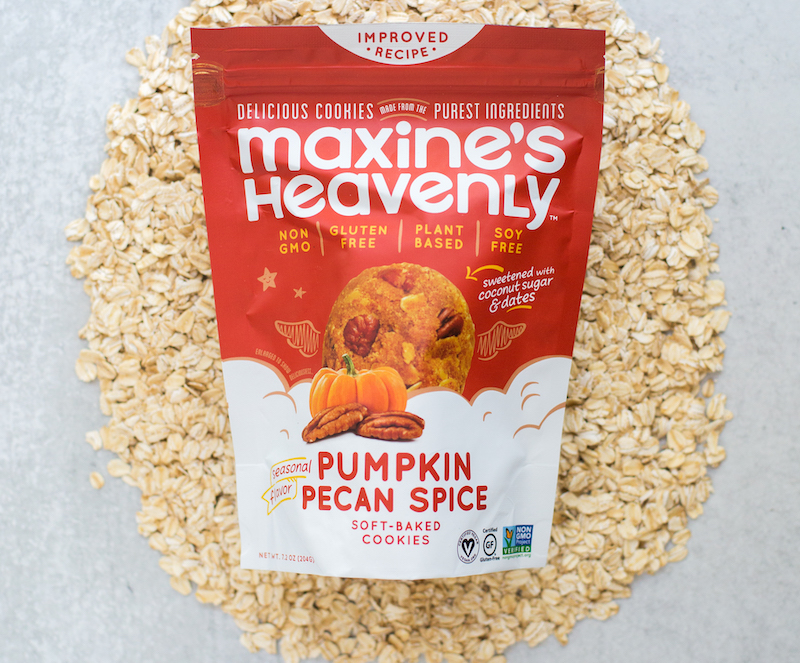 9. Maxine's Heavenly
The fan-favorite Pumpkin Pecan Spice flavor is returning this September! These soft-baked, two-bite morsels are gluten- and refined sugar-free, but that doesn't mean they're not addictive. Try the convenient two-cookie snack packs, or risk polishing off a whole bag in one (albeit delicious) sitting.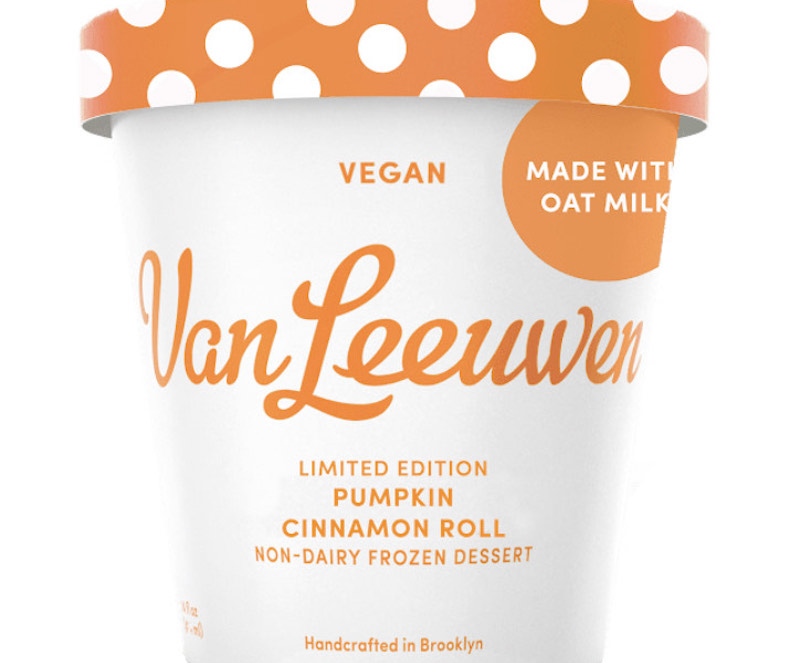 10. Van Leeuwen
The fall-themed flavors of this vegan-friendly ice cream brand won't be available until October 1, but we're already licking our lips in anticipation. Vegan Pumpkin Cinnamon Roll and Vegan Bourbon Vanilla Apple Crisp will debut in scoop shops and select regional grocers including Sprouts, Whole Foods, Kings, Central Market, and New Seasons.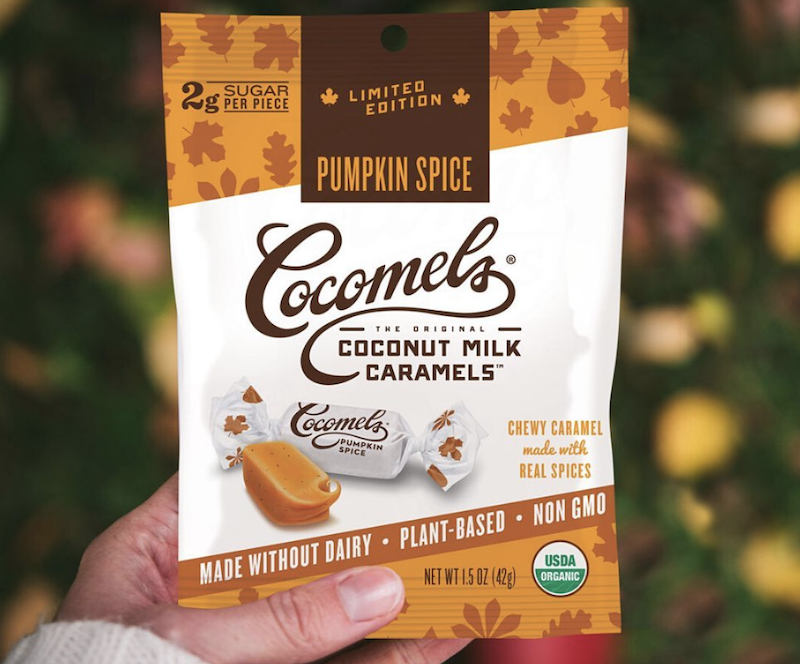 11. Cocomels
Keep your eye on the candy aisle come September. This coconut milk-based caramel company is relaunching the pumpkin spice variety early in the month. It's a bit early, but these individually-wrapped caramels are always a hit with trick-or-treaters (whatever that looks like this year).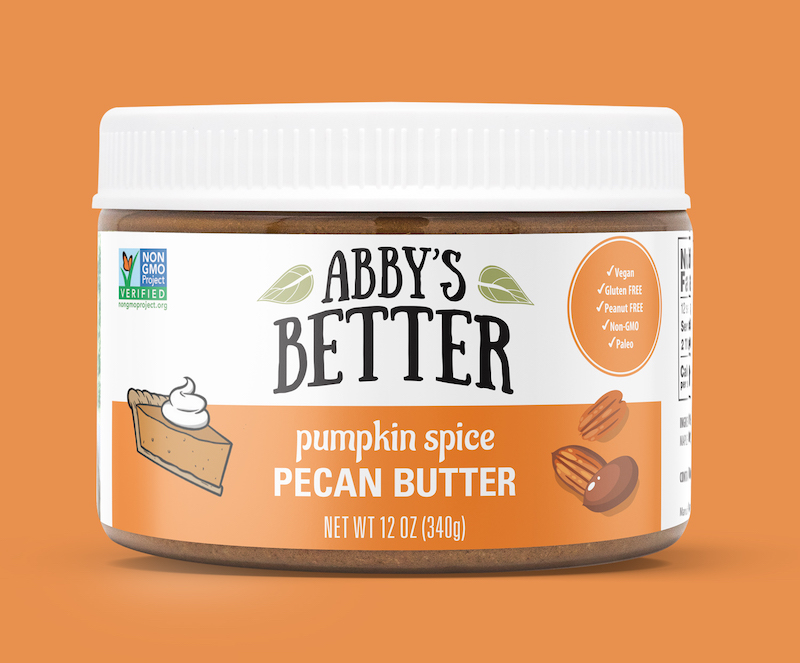 12. Abby's Better Butter
Infuse that cozy fall flavor into almost anything with a slather or dollop of this new pumpkin spice pecan butter. Available in September, this nutty spread adds warm-fuzzies to everything from toast to cookies and oatmeal to smoothies. For instant cozy, just eat it by the spoon.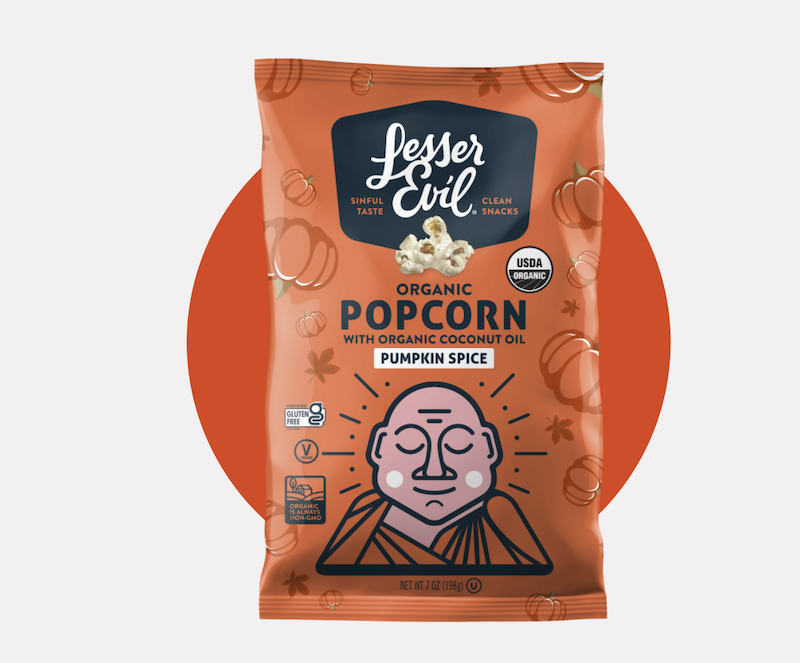 13. Lesser Evil
Fair warning: this PSL-flavored popcorn will stain your fingertips orange, but it's worth it. Think of this snack as a pumpkin spice-flavored kettle corn. We can't wait to make popcorn balls out of it!
Tanya Flink is a Digital Editor at VegNews as well as a writer and runner living in Orange County, CA.