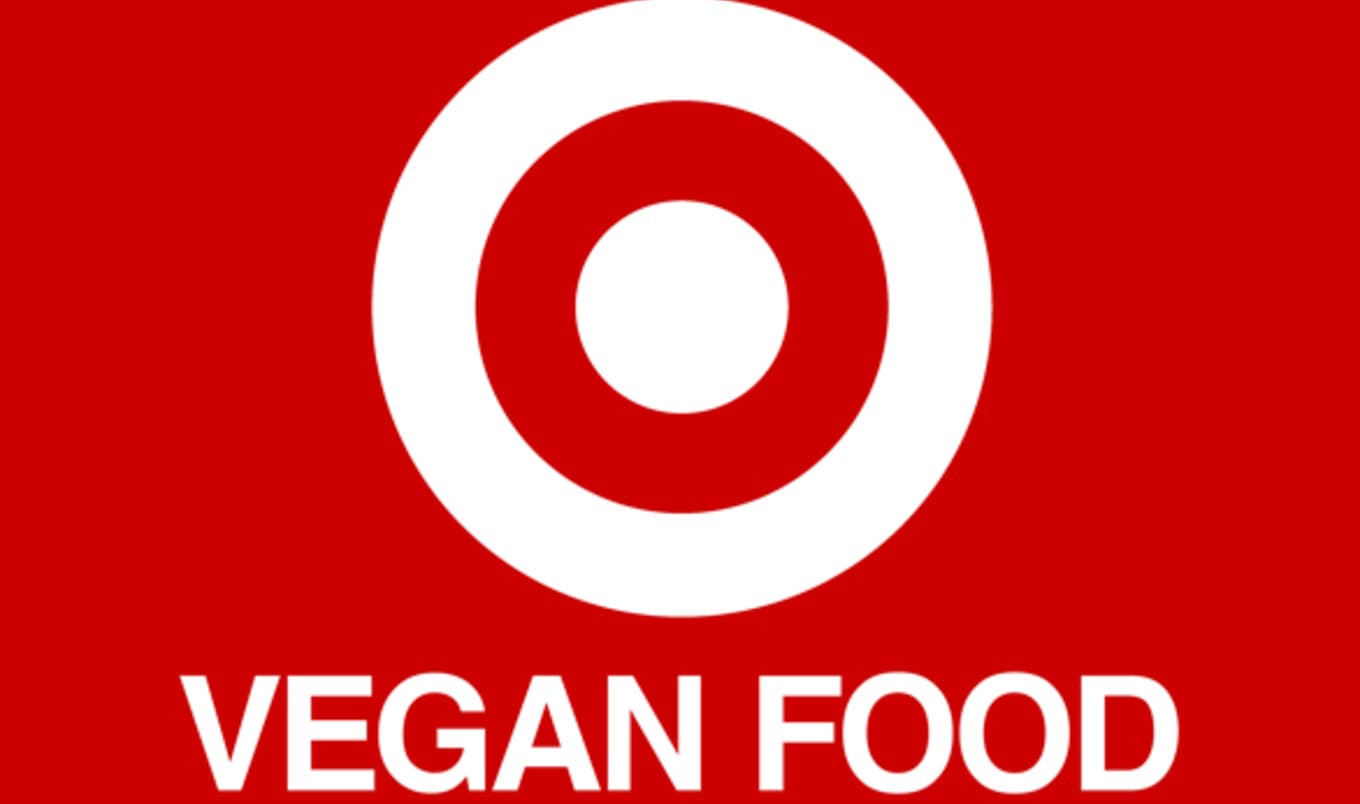 Tofu, hummus, almond butter, and an entire produce section means there's something for every vegan at Target.
February 7, 2016
---
In our recent Ultimate Vegan Tour of Target, we spent hours parading down the aisles, trying on shoes and overcoats in the women's department, tossing a few balls in the sports section, and sniffing lotions in the beauty area. We left that day with a bounty of vegan goodies such as cruelty-free clothing, a plethora of leather-free shoes, Nerf balls, essential oils, and eco-conscious detergents, but one thing noticeably absent from that tour was the food department. Now, however, it's all about the grub as we returned to the big-box store to squeeze all the snack bags, tap a slew of produce, and freeze in the refrigerator section while squinting to read every label we thought might be vegan. After hours of in-store research, we give you our top 25 vegan food finds from a Target near you.

1. Chocolate Almondmilk by Silk
Just because kindergarten is a distant memory doesn't mean we can't whip out the bendy straw and chug some chilled chocolate milk.

2. Golden Fishless Filet by Gardein
With a little vegan tartar sauce and a beer, these convincing fried fish filets are why Friday nights were invented.

3. The Curry Tiger Burrito by Sweet Earth
These meatless meat makers rolled up their artisanal creations into a frozen, handheld burrito that's bursting with flavor.

4. Veggie Loaf by Amy's Kitchen
Going vegan means falling in love with loaves again. This one—found in the freezer aisle—is reason to swoon.

5. All Natural Creamy Almond Butter by Simply Balanced
Nut butters are the glue that keep vegan life balanced. Even better? This one's organic and palm oil-free.

6. Snickerdoodle Bunny Cookies by Annie's Homegrown
While fresh-baked are best, Annie's Homegrown are a great quick fix when you're itching for cookies. Just remember to pay for the empty box when you get to the register.

7. Biscoff European Cookie Spread by Lotus
When our Trader Joe's Speculoos stash gets low, we fill up on its separated-at-birth European sister at Target. Same crushed up creamy cookies, different label.

8. Dry pasta and veggie kits by Modern Table Meals
For those times when your crisper drawer is empty, these all-in-one kits of dried pasta and veggies with international spices save the day.

9. Miso Soup Bowls by Annie Chun's
This easy cold-weather lunch is slightly reminiscent of our carefree college days of feasting on styrofoam containers of soup, but with less junk.

10. Trilogy Kombucha by Synergy
This fermented (and, therefore, slightly alcoholic) beverage used to be available mostly at health food stores, but finding it at Target means that kombucha has exploded—often literally—into the mainstream.

11. Hummus by Sabra
On a cracker, celery stick, or spoon, we've never met a hummus we didn't like. But this one with pretzels or pita is especially great.

12. Tofu by Nasoya
Whether you press it, bake it, or eat it raw, Target's refrigerated section is where to find affordable tofu.

13. Just Mayo by Hampton Creek
Vegan startup Hampton Creek's most popular product recently stuck it to the big guys—namely the American Egg Board, Unilever, and the FDA. Just(ice) is served … on toast with tomato, lettuce, and coconut bacon.

14. Sun Chips
These were one of our first accidently vegan discoveries, and the best way to experience nostalgia is by eating one crunchy hippie chip at a time.

15. Gluten Free Rolled Oats by Bob's Red Mill
If your gut hates gluten but your body loves breakfast, this classic morning staple is a must-have.

16. Veggie Sticks by Sensible Portions
Free from the eight major allergens, these crunchy sticks get their red, green, and yellow colors from beets, spinach, and turmeric.

17. Chicken-Free Strips by Beyond Meat
These versatile strips have helped us turn a side salad into a filling entrée with loads of protein per serving.

18. Roasted Coconut Chips by Danielle
The gorgeous artistic packaging drew us in, but the toasted sweet and salty coconut chips kept us reaching for more.

19. Organic Alphabet Soup by Amy's Kitchen
The little pasta noodle letters floating in organic tomato broth taste extra delicious for us word nerds.

20. Habanero Chickpea Snacks by Biena
Two "hots" make these spicy dried chickpeas really pop.

21. Hot sauce by Cholula
Tapatio fans avert your eyes because no vegan taco is complete without a squirt of this hot sauce classic.

22. Organic Apple Cider Vinegar by Bragg
This pantry staple makes for a killer salad dressing while acting as a belly-balancing probiotic.

23. Elderflower Lemonade by Belvoir
Made with real British elderflowers, this UK import is the fanciest belle on our list … and the epitome of sophistication at Target.

24. The produce section
We chose all the vegetables because honoring only one would be akin to picking a favorite child, and that's just bad parenting.

25. Vitamix
Okay, this may not be a food product but the store sells two models of "the vegan dream machine," plus all the frozen berries, almond milk, and fresh bananas you need to make stellar smoothies.