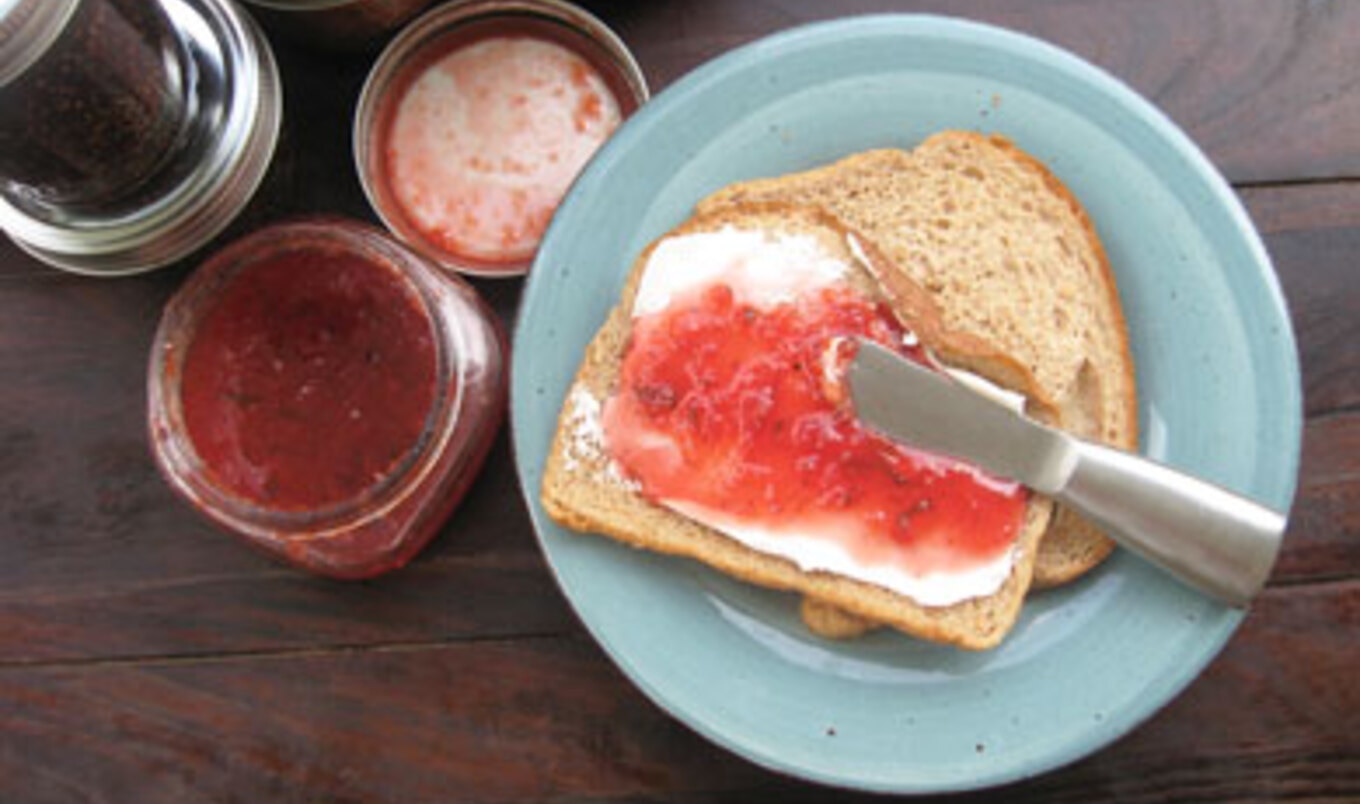 As autumn sets in, save the savory and sweet taste of summer produce with these easy preserves recipes.
September 17, 2012
---
This morning I woke to find a beautiful gift basket on my front porch. A note was attached, "I thought you would like to have your canning jars back!" In the basket? Six mason jars, filled with candles and cactus, tied up with pretty ribbons and jute. A few months back, I had given those same jars filled with homemade jams, sauces, and preserves to my neighbor, Karen.
As our hot summer days begin to turn into warm autumn afternoons, I long for the late summer bounty: figs, plums, and gorgeous tiger-striped heirloom tomatoes piled high on tables at the farmers' market. Before it's too late, I plan and plot to snatch up as many as I can in their peak of sweet, tender ripeness. Even if I can't eat them all before they turn, I can transform them into spreads and preserves to get me through the colder months, and of course, to share with friends and neighbors.
For many, canning and preserving can be an intimidating task. I used to be afraid of the process, certain the equipment would be too expensive, and it would take all day to make a single batch of jam. That simply isn't the case. Everything you need to make knockout jams can be found at your local hardware or grocery store. I have included three recipes that accomplish a few goals: first and foremost, they take advantage of the seasonal produce available this time of year; they are unique in that they are not your standard fruit spreads; and possibly most importantly, they are easy-to-follow recipes that will build your canning confidence. For those interested in learning more about canning, I suggest downloading the free PDF from the fine folks over at Ball.
Let's get canning!
Plum Basil Jam
Balsamic Fig Jam
Heirloom Tomato & Roasted Red Pepper Preserves
Joni Marie Newman is the author of the upcoming book Vegan Food Gifts: More than 100 Inspired Recipes for Homemade Baked Goods, Preserves, and Other Edible Gifts Everyone Will Love.