Put a new-school—and vegan—spin on old-school versions of this sweet summertime staple.
July 4, 2016
---
With temperatures well past sweltering in many parts of the country, it's almost guaranteed that a cardboard box of tried-and-true popsicles could be found in most freezers. But what if 20 days past 100 degrees—and many bare popsicle sticks—later, you're jonesing for something a little different than your average fruit pop? We've taken five of summer's most classic sticks and found vegan upgrades worthy of pure popsicle addition. Whether you're using the popsicle molds or simply popping sticks into ice cube trays, these enticing flavors will keep your taste buds titillated (and your bod just a little bit cooler).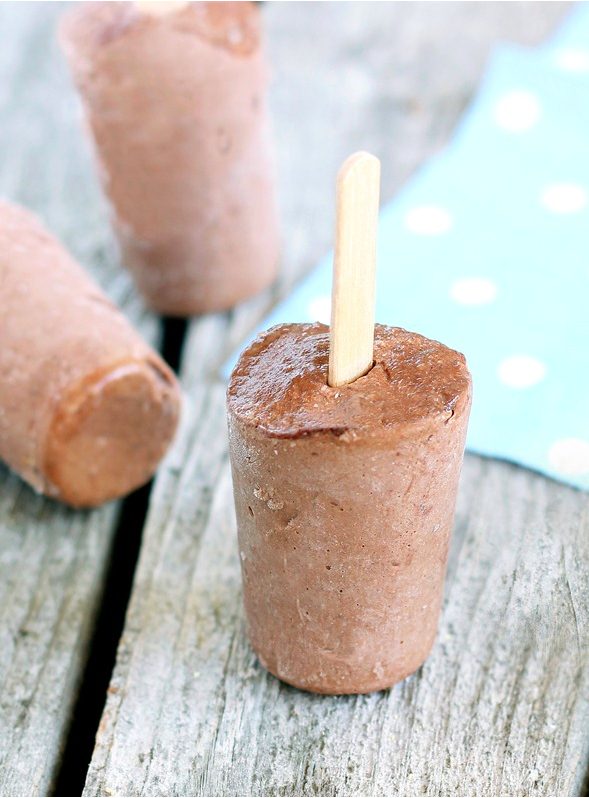 Old School: Fudgesicle
New School: Vegan Nutella Fudge Pops
If you haven't noticed, we're basically obsessed with 1. Katie Higgins (aka vegan healthy dessert blogger Chocolate-Covered Katie); and 2. vegan Nutella. When we came across these bad boys, our squeals of delight went all the way up to 11. Plus, the pops only have five ingredients, and one of those is a pinch of salt. So really, it's only four. What's not to love about that?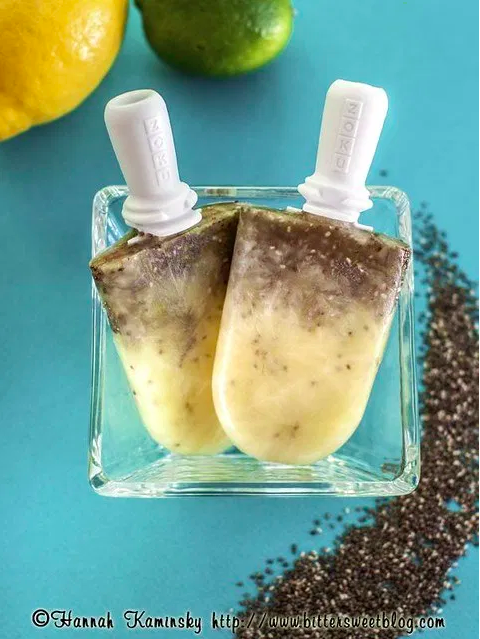 Old School: Fla-Vor-Ice
New School: Chia Fresca Popsicles
From nothing with no nutritional value to something that's all nutritional value, we give you a very, very sophisticated upgrade of the artificially fruity yet delicious squeeze-as-you-eat ice pops of youth. VN columnist Hannah Kaminsky dreamed up the idea while experimenting with the Zoku popsicle maker, and the result was a gorgeous and healthy frozen treat made from water, lemon juice, sweetener, and chia seeds, the superfood that helps you run faster and jump higher. So basically, you can eat one of these popsicles and run a marathon in record time. Or so we hear.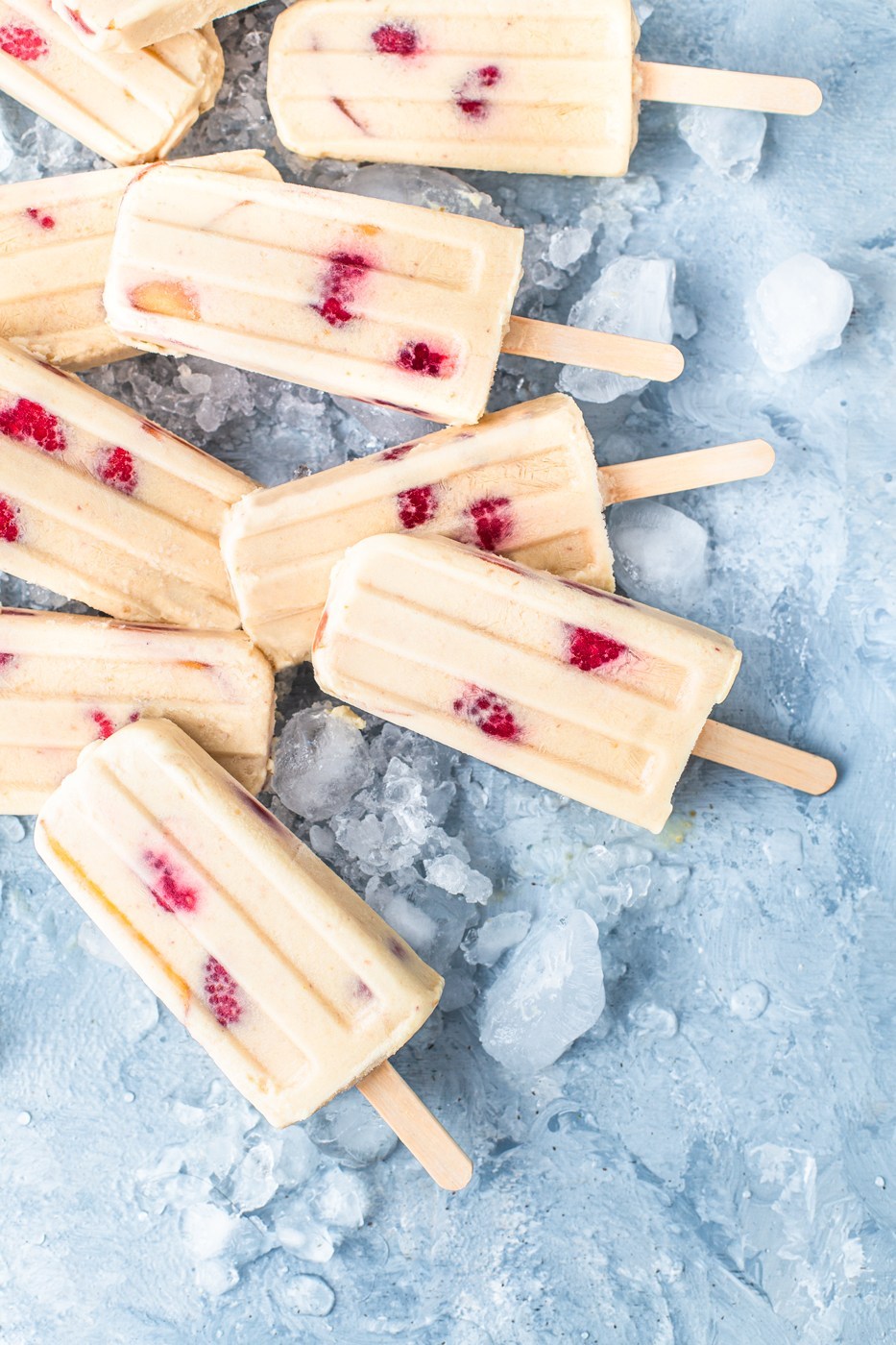 Old School: Creamsicle
New School: Vegan Peaches and Cream Popsicles with Raspberries
Eat your heart out, oranges. The combination of in-season peaches, raspberries, and coconut milk (the rich, full-fat kind—this popsicle isn't messing around) sets our hearts—and, more importantly, our stomachs—aflutter. This sounds like the beginning of a beautiful summer dessert. (But honestly, we have nothing against oranges. They're welcome to join any popsicle-making party.)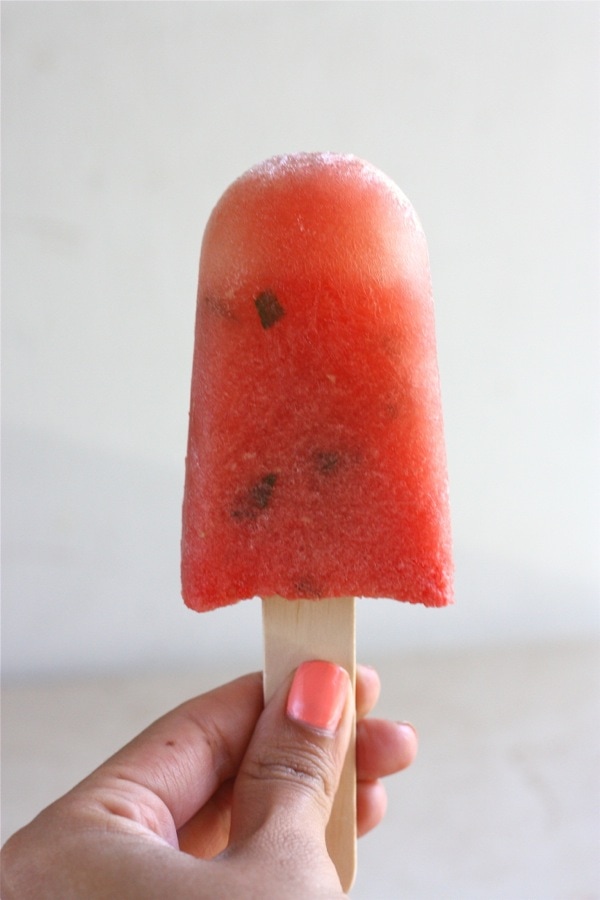 Old School: Fruit Pop
New School: Watermelon Mint Julep Popsicles
That right, folks, we've entered Boozeville. When you turn a certain age, you acquire tastes for such items as bourbon, and want to put it in (and on) almost everything. In soda? But of course. Chocolate anything? More like everything. Marinade for seitan? Absolutely. Why we just discovered the joy of combining it with a delightful watermelon popsicle is a mystery to us, but better late than never, we say. Prefer your desserts sans the sauce? This combination of watermelon, lime, and mint would taste just as yummy without the hooch.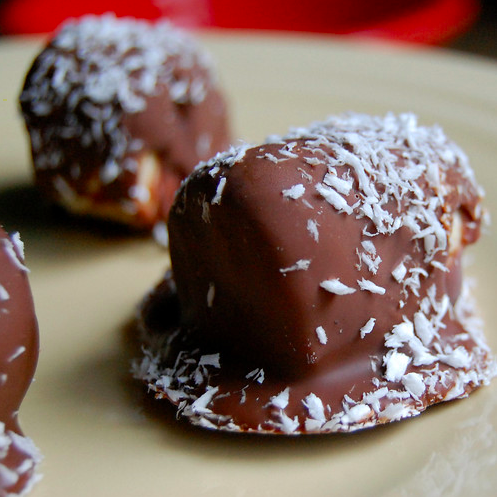 Old School: Chocolate-Covered Banana
New School: Frozen Chocolate-Peanut Butter-Covered Banana Bites
The combination of frozen banana with smooth chocolate is one for the ages. But why not take that already perfect marriage and up the tasty factor a bit? The addition of another of dessert's great duos—chocolate and peanut butter—make these easy bites exponentially more delicious. To turn these bite-sized treats into a formal pop, simply add a stick. And rolling the aforementioned treat in crushed peanuts or coconut? Don't even get us started.
Craving more ideas for delicious and creative vegan popsicles? Make sure to check out our We All Scream For Vegan Ice Cream Pinterest board. It's filled with bite after bite of tasty treats.