The primary purpose of a gingerbread house is more for decoration than consumption, but who can resist a lick of icing or a quick nibble of a gumdrop during the construction phase? While many of the mass-produced kits are not vegan-friendly, some of us may be tempted to buy them anyway. Don't do it! We discovered five vegan gingerbread kits, and we're making a magical, edible vegan Christmas metropolis.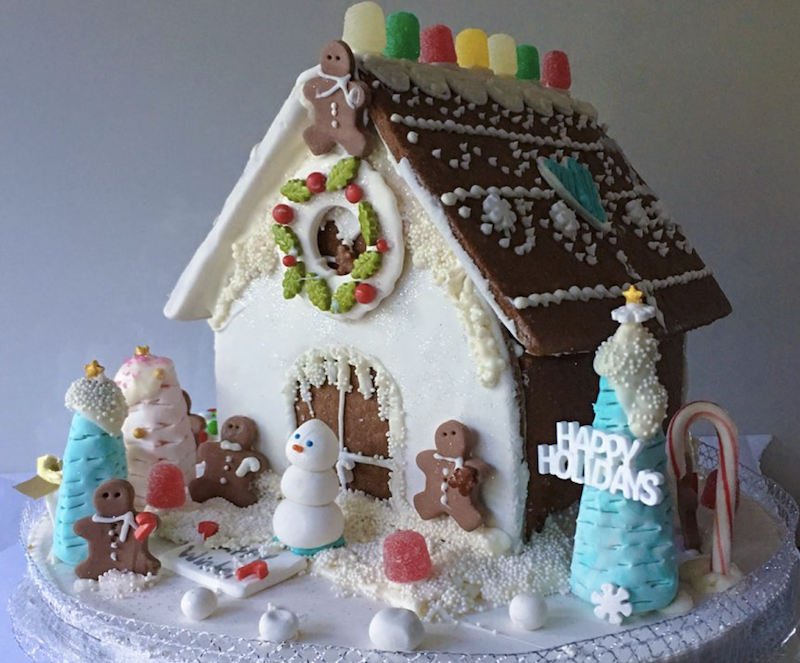 1. Karma Baker
This gluten-free kit contains all the materials needed to construct an adorable holiday cottage—right down to the vegan white chocolate "plaster" and gumdrop buttons. Once completed, you may think it looks too good to eat, but one nibble of gingerbread and the house won't stay standing for long.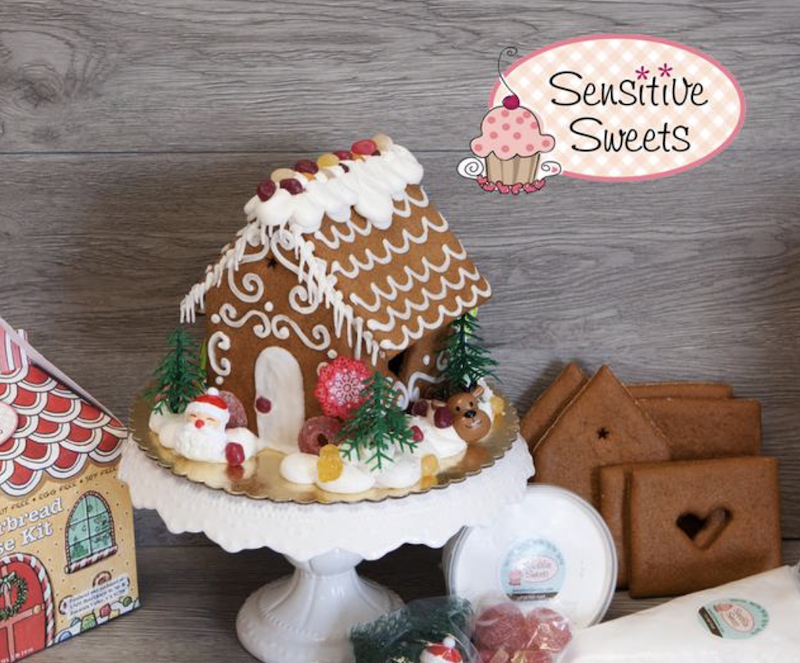 2. Sensitive Sweets
Order the deluxe version of this gluten-free and vegan kit for an additional frosting pack. The description advises you use it to create snow on the roof, but we see it as a snack while working on the house. Complete with heart-shaped windows and an assortment of North Pole characters, you'll want to resist biting into your creation for as long as you can.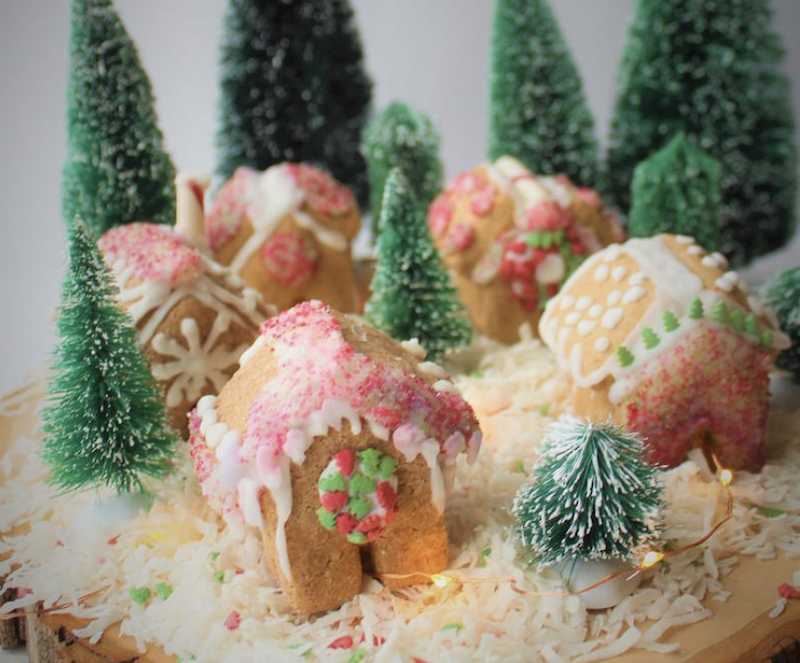 3. LillyBean
Not all gingerbread houses have to be mansions—this gluten-free and vegan holiday kit creates a dollhouse-sized edible village. Perfect for those who enjoy a more hands-on approach, this box includes cookie mix and cookie cutters instead of pre-made gingerbread structures. Just don't eat the dough—you need a foundation for all that vegan royal icing and those Christmas-colored sprinkles.

4. Bee International Gingerbread Estate Kit
Find this accidentally vegan cookie kit at your local big-box home goods store such as World Market and Bed Bath and Beyond. It comes with plenty of icing (in white, red, and green) and gelatin-free candies, so you can nibble as you go and still have enough material to create a Martha Stewart-approved masterpiece.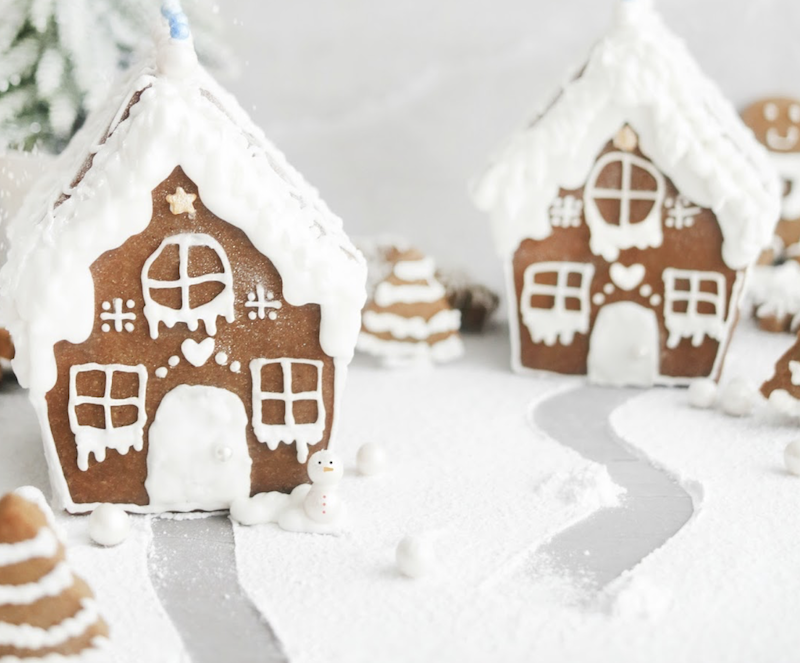 5. DIY
While the spirit of consumerism is strong around the holiday season, there's no need to purchase a cookie kit. You are 100-percent capable of creating your own—we believe in you! You don't have to wing it or taken an Architecture 101 course to pull it off, either. Little Blog of Vegan, Little Swiss Baker, and Bob's Red Mill all offer recipes and instructions for foolproof cookie construction. Make a double batch of cookies and icing, buy all the colorful vegan candies, and get the family together for a day of sweet holiday bonding.
Tanya Flink is a Digital Editor at VegNews as well as a writer and fitness enthusiast living in Orange County, CA.