Aside from running out of nutritional yeast, there is nothing more terrifying than the thought of a cooked avocado. When we think of it, our minds go straight to warm, green mush that would be better used as a slime prop for a sci-fi movie than the delicious fruit we know and love. That said, we've heard rumblings that cooked avocado isn't half bad. While you couldn't convince us to touch certain fruit and vegetables with a ten foot pole (looking at you, durian), we could be persuaded to try cooked avocados—that is, if they're disguised as cakes, cookies, and fries. Here are the five ways we're willing to lift our moratorium on cooked avocado.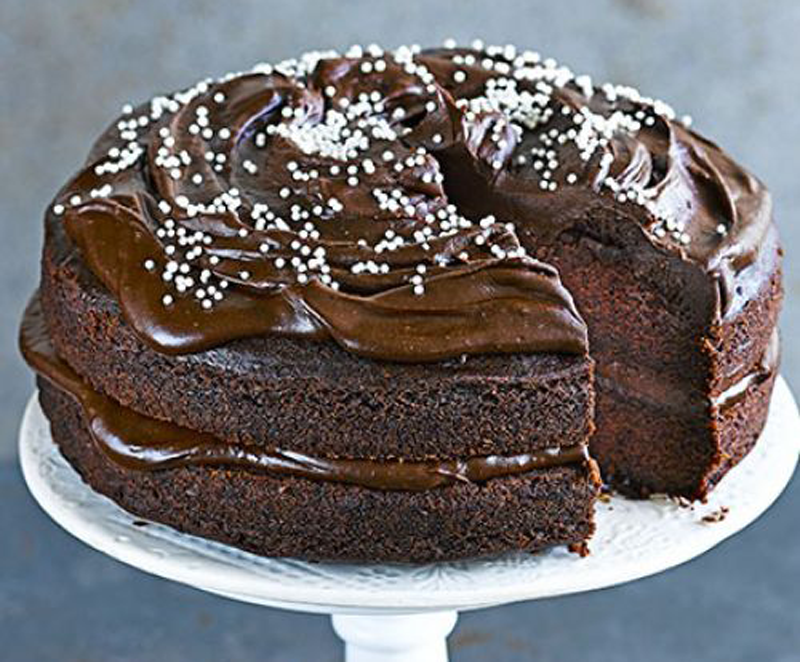 In cake
Our hard and fast rule has always been that if it's in cake form, we will eat it. Sneaking black beans into chocolate cakes? Fine. Hiding a whole squash in a pie? Cool with us. The same goes for using avocado as a creamy butter replacement in a cake. This easy BBC Food recipe uses avocado in two ways: in the cake batter and in the frosting. Combined with plenty of high quality cocoa powder and dairy-free chocolate, this indulgent cake comes together to prove that avocado can stand the heat.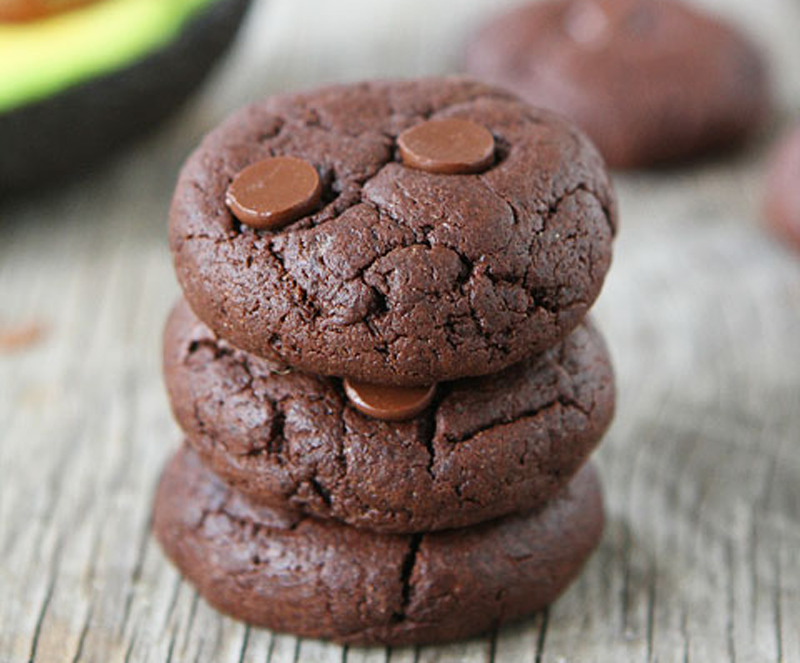 As cookies
As it turns out, our rule for cake holds true for cookies as well. Give us anything dotted with chocolate chips and we'll never know you put a whole head of kale in the cookie dough. As for avocado cookies, blog Two Peas in Their Pod upped the ante with a chocolate-on-chocolate cookie that gets its buttery texture from a combination of avocado and coconut oil. Along with almond milk, avocado also boosts the cookie dough's moistness and creates the chocolatey treat—that can also be eaten raw if you're still not convinced that cooking avocado is for you.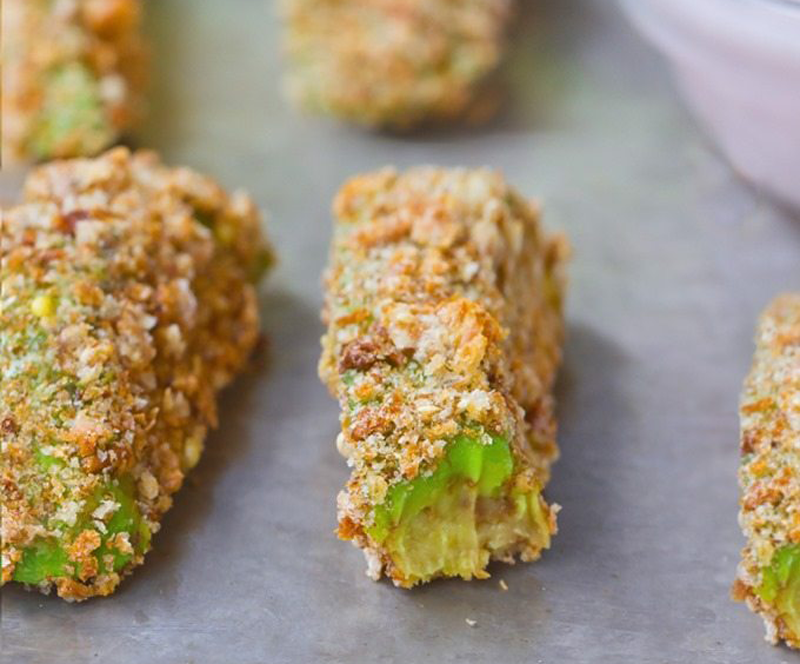 As fries
Potatoes have held the French fry spotlight for way too long—with a guest appearance by zucchini a few years ago. Blogger Katie Higgins of Chocolate Covered Katie has made a good case for the humble avocado as an alternative to the spud. Her recipe features only six ingredients—avocado, flour, garlic powder, salt, vegan milk, and breadcrumbs—that combine to create an oven-baked, crispy "fry" with a smooth, bright green avocado center. Katie says they're "magical" and "addictive." We say bring on the ketchup!

From the grill
There's really no food that doesn't benefit from a quick trip to the grill. Those signature crosshatches on a peach create a smoky, caramelized goodness that's a perfect dessert on its own—although a scoop of vegan vanilla ice cream wouldn't hurt. The same rings true for avocados as they are high in fat (the good kind) and therefore cook up beautifully on the grill. What will we do with all the grilled avocados? We're thinking of dicing them up for a new take on avocado and mango salsa, smashing them for the perfect summer guacamole, or just squeezing a bit of lime over the top and going to town with a spoon.
View this post on Instagram
At a tiki bar
We were overjoyed when the country's premier vegan tiki bar No Bones Beach Club opened in Seattle in 2015 and has since expanded to locations in Portland and Chicago. The place serves inventive dishes such as Jackfruit Flautas, Golden Beet Poke, and a bevy of fruity island cocktails that'll put you in a beachy mood. However, we came here to talk about cooked avocados and No Bones goes really bold on their offering. The Beer Battered Avocado Taco features a creamy cilantro coleslaw, tomato, scallions, chipotle aioli, tomatillo avocado salsa, and (you guessed it!) a heaping serving of fried avocado.