We've seen the aspirational edible Super Bowl snack stadiums, but really, who has time to actually make these snackable masterpieces? And although we're skipping the watch parties this year, our small-but-mighty game day menus are in it to win it. Whip up any of these seven vegan Super Bowl recipes in less than thirty minutes and you will win the day—even if your team doesn't.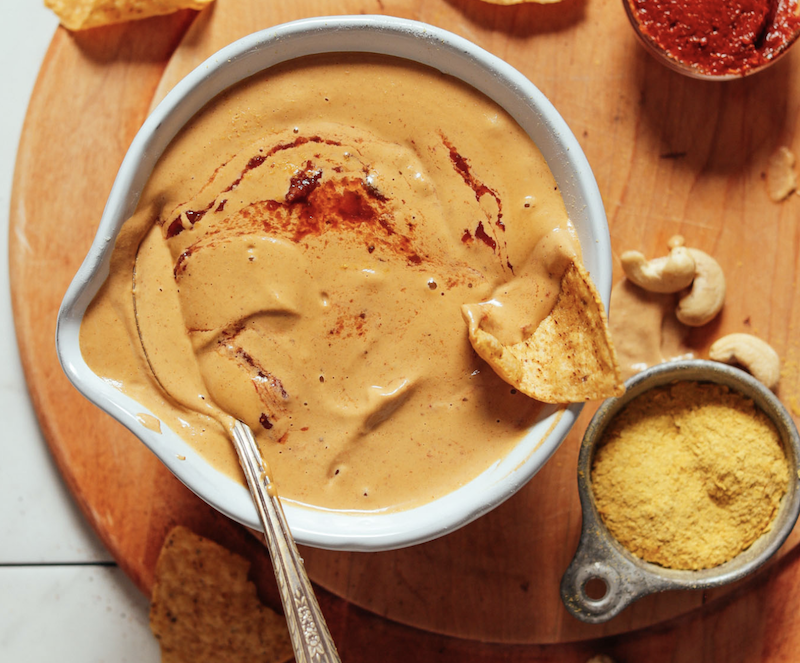 1. 5-Minute Vegan Cashew Queso by Minimalist Baker
Queso is one of those multi-purpose dips that helps cut down on kitchen time while still ramping up the flavor. Whiz up this spicy, smokey, cheesy sauce in minutes and pour over vegan nachos, slather onto Beyond Meat Sausages, or serve on its own with chips and crudites.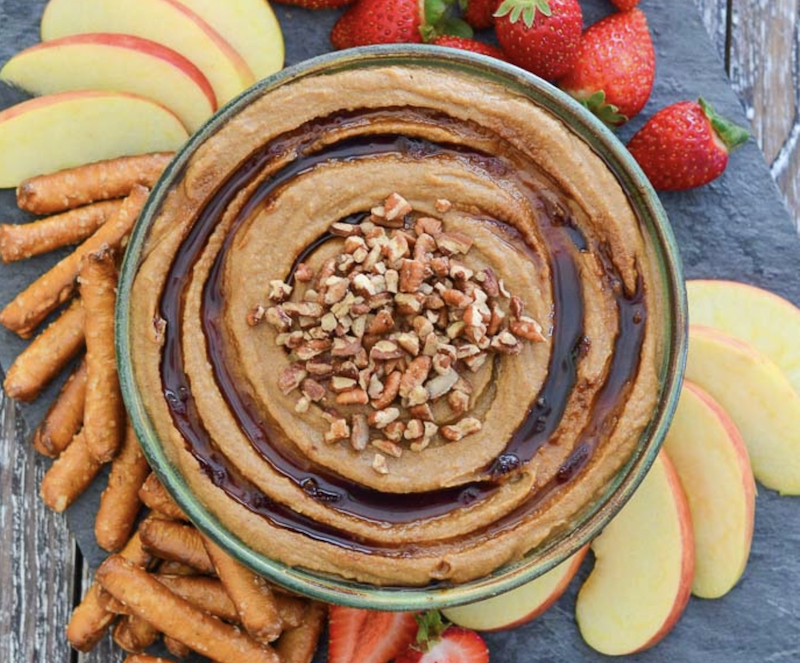 2. Snickerdoodle Hummus by A Virtual Vegan
Dessert hummus isn't a novelty anymore—its just delicious. We've made brownie batter hummus and cookie dough hummus, but this snickerdoodle version might be our favorite. Simply blend all of the ingredients together in a food processor and you've got something sweet to snack on. Serve with freshly cut fruit, vegan graham crackers, pretzels, and even squares of dark chocolate.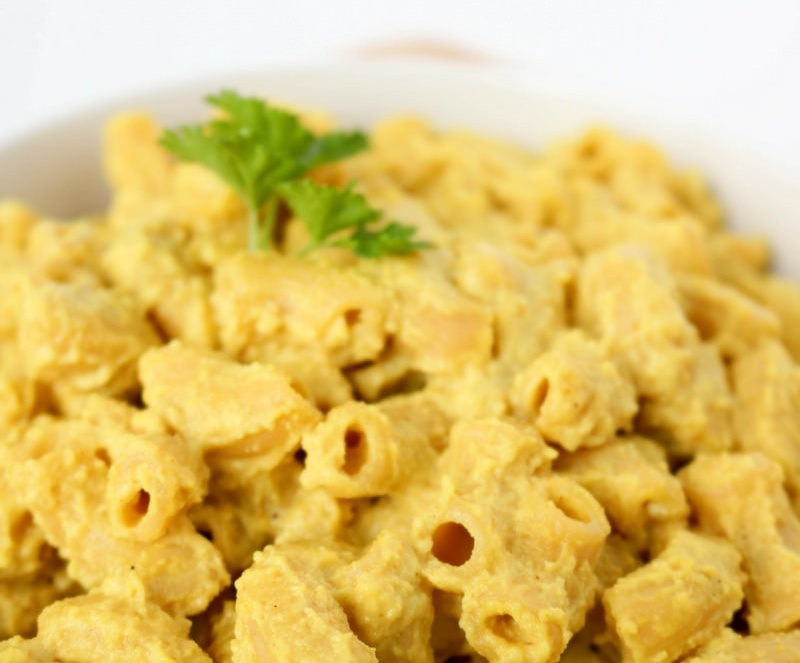 3. Simple Stovetop Mac and Cheese by Switch4Good
This minimal ingredient mac and cheese can be thrown together just before the game begins. No need to preheat the oven—it's all done in the blender and on your stovetop. Serve as a main dish (we've got at least four hours to get through—chips and salsa won't cut it for that long) or get a bit creative and use it to top store-bought vegan hot dogs.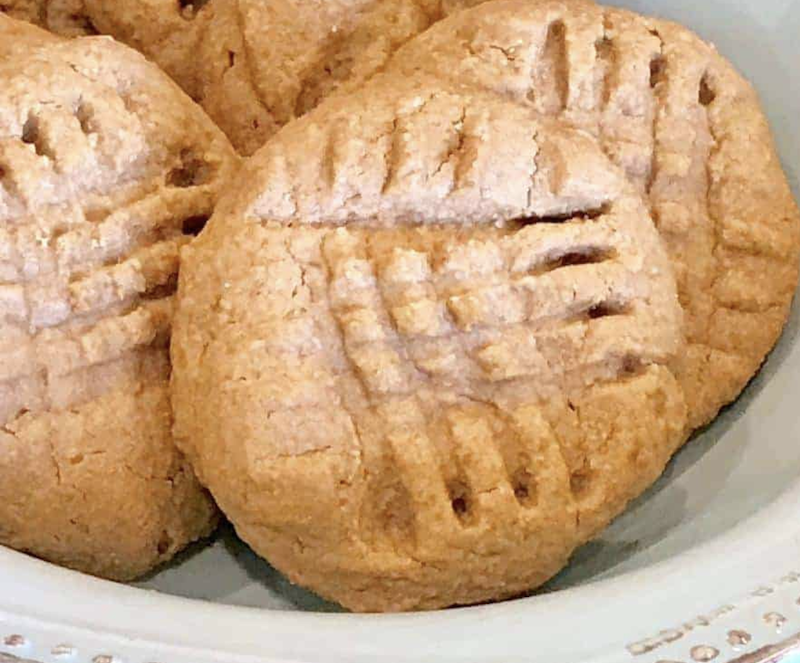 4. Quick 4-Ingredient Peanut Butter Cookies by Audrey Dunham
Chances are you probably already have the ingredients for these twenty-minute cookies in your pantry. This recipe is perfect when your Super Bowl menu needs a touch of sweetness. If you have an extra five minutes, cut them into football shapes using a cookie cutter—or freehand it, if you're artsy like that.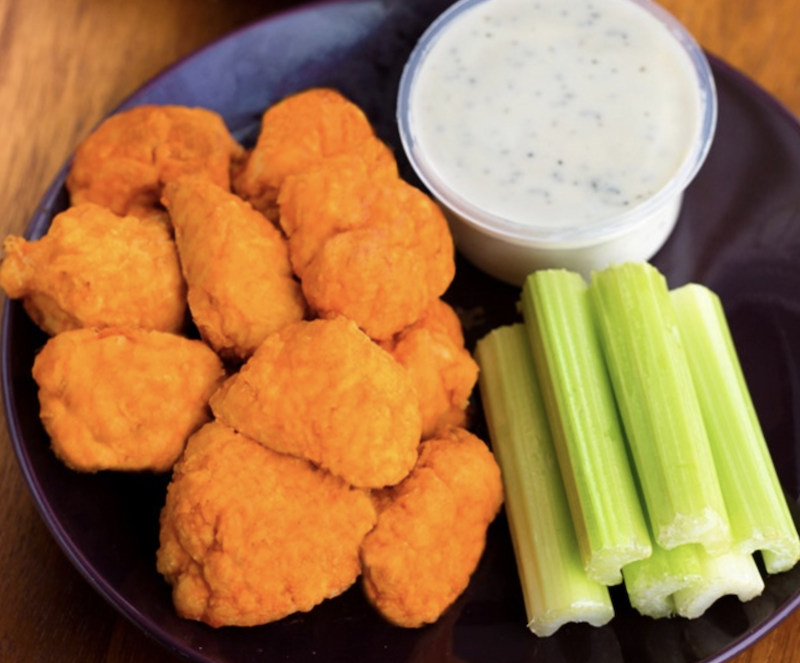 5. Baked Buffalo Cauliflower by Chocolate Covered Katie
Remember Shake 'n Bake? This recipe offers the vegan equivalent. Save time by purchasing cauliflower florets, then toss the coating ingredients into a bag and start shaking! With a bottle of your favorite store-bought hot sauce and a quick broil, bland cauliflower transforms into an addictively spicy, crunchy-yet-tender game day app.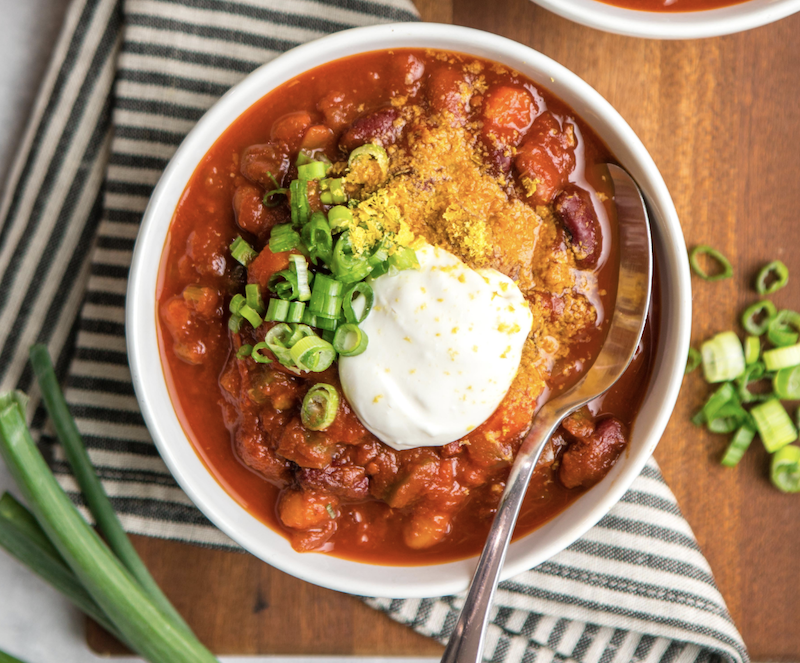 6. Easy Vegan Chili by From My Bowl
For such a simple, comforting dish, chili can get complicated. This basic recipe strips away the complexity of preparation and leaves you with a belly-warming meal in thirty minutes. It's one of those essential dishes you can make in bulk and let simmer on your stovetop (or in a crockpot) all game long. If you want to go above and beyond, serve with some store-bought vegan cornbread like Abe's—these come in mini-muffin form so there's no need to get a knife dirty or deal with crumbs all over your countertop.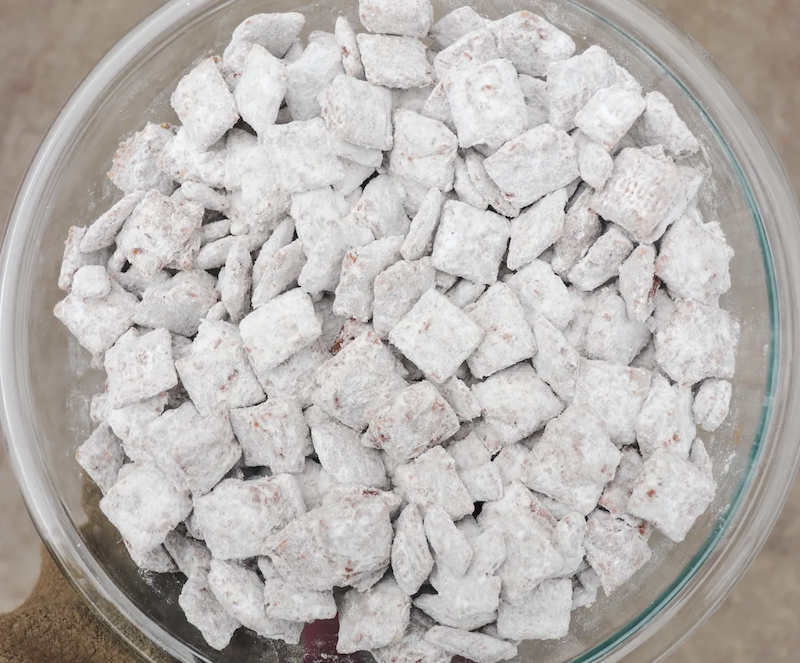 7. Vegan Puppy Chow by Six Vegan Sisters
Muddy Buddies, Monkey Munch, Puppy Chow … it's all the same. This sweet and shareable snack features square cereal coated in peanut butter, chocolate, and powdered sugar—what's not to love? With just a few basic ingredients and 25 minutes, even the most serious of sugar cravings are satisfied.
Tanya Flink is a Digital Editor at VegNews as well as a writer and runner living in Orange County, CA.