It's that time of year again. The harshest winter weather is (in theory) behind us, and a warm, flowery spring is right around the corner. To help celebrate this changing of the seasons, we make delectable snacks and watch 300-pound men smash into each other at full speed for three hours straight. And although the pigskin tossed around the field might not be vegan, your loaded sweet potato skins can be.
VegNews has scoured our favorite blogs to find the seven best vegan recipes to tide you over during the big game.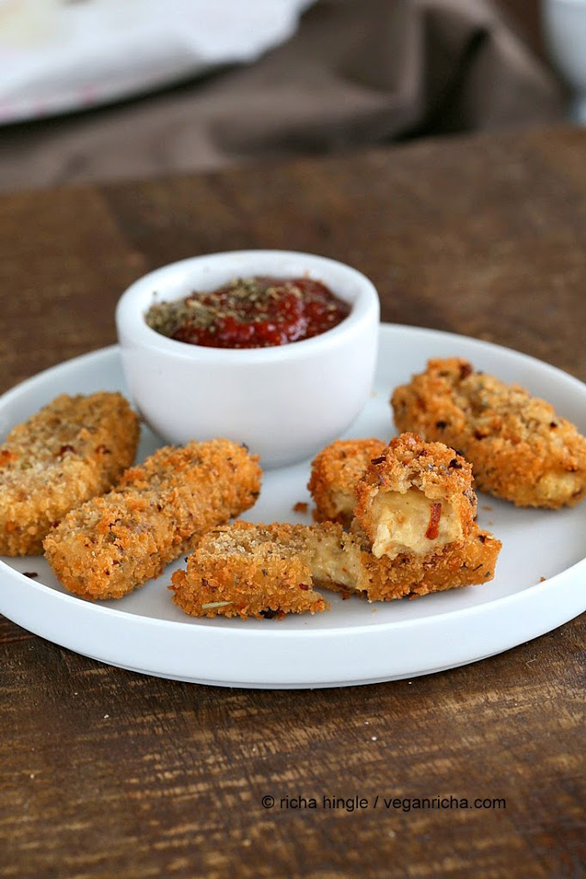 1. Melty Cashew Mozzarella Sticks
Richa Hingle, vegan Indian food cook extraordinaire and long-time friend of VegNews, is to thank for these game-changing vegan mozzarella sticks—she even teaches you how to make your own vegan mozzarella from scratch. And with both fried and baked options, you can feel free of guilt for scarfing down three or four.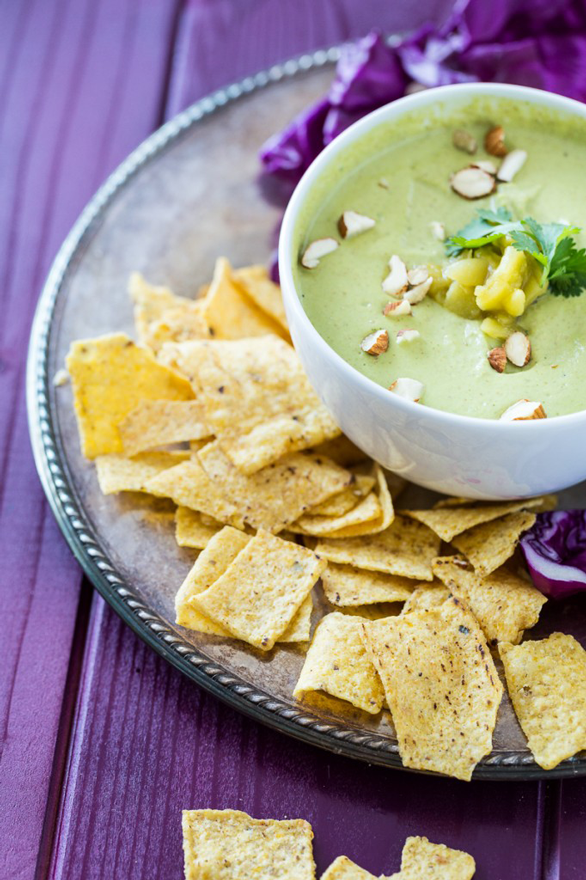 2. Cilantro Chile Almond Dip
Keepin' It Kind got its inspiration for this delectable dip from San Diego's own Bitchin' Sauce. Raw almonds, green chiles, garlic, nooch, and a whole lot of bright, zingy cilantro come together for a dip that probably won't even make it to the halftime show.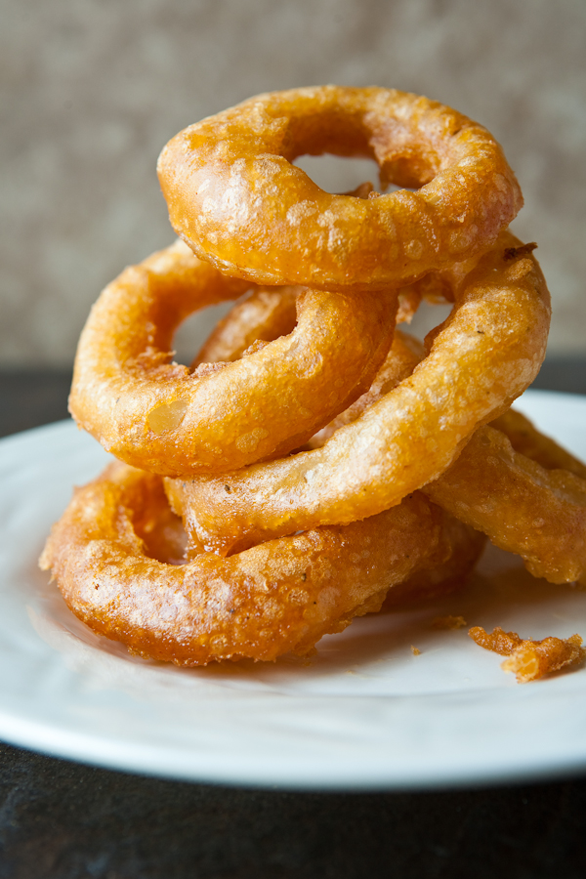 3. Beer Battered Onion Rings
These classic sweet-savory beauties from Eclectic Recipes get a hit of cayenne pepper, a smoky essence from a dash of paprika, and all the hoppy goodness of (vegan) beer.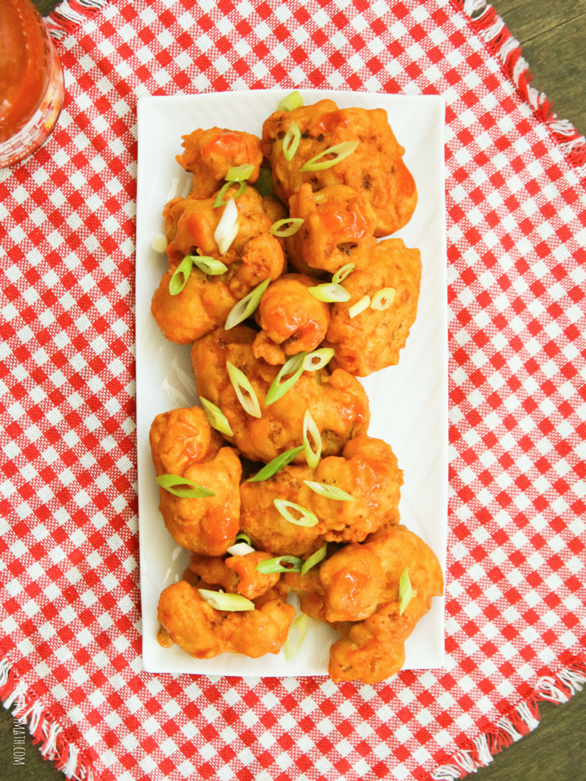 4. Vegan Buffalo Wings
Masterchef alum Hetal Vasavada—of the Pretty Polymath blog—pretty much cracked the code to vegan buffalo cauliflower wings. A mixture of rice and chickpea flours help to achieve a light-yet substantial crispiness, while steaming cauliflower florets beforehand make all the difference in this minimal-ingredient, finger-lickin' recipe.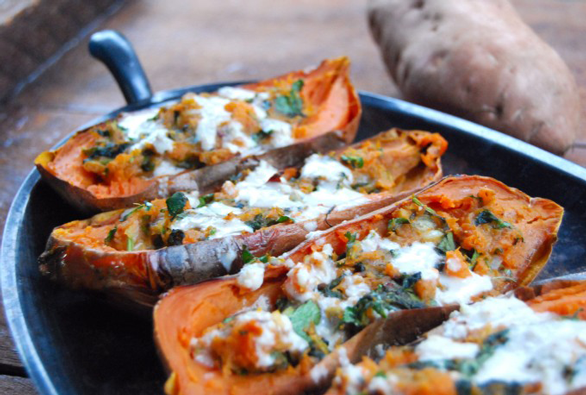 5. Sweet Potato Skins with Indian Spices
Who needs plain ol' potato skins made from boring white potatoes when you can enjoy ginger-garlic-garam masala-spiced sweet potato skins topped with a drizzle of rich cinnamon cashew cream? No one—that's who.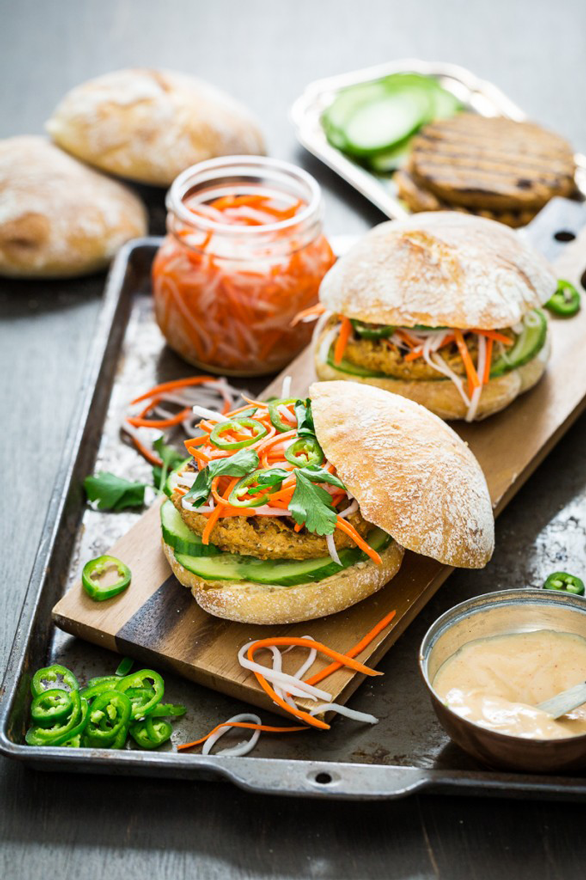 6. Lemongrass Tofu Bánh Mì Burger with Sriracha Aioli
Many Super Bowl menus have the grill fired up for a classic burger, but why not increase the heat with these jalapeño-topped, sriracha aioli-slathered lemongrass tofu bánh mì burgers from popular blog Keepin' It Kind? Our tip? Try them as sliders!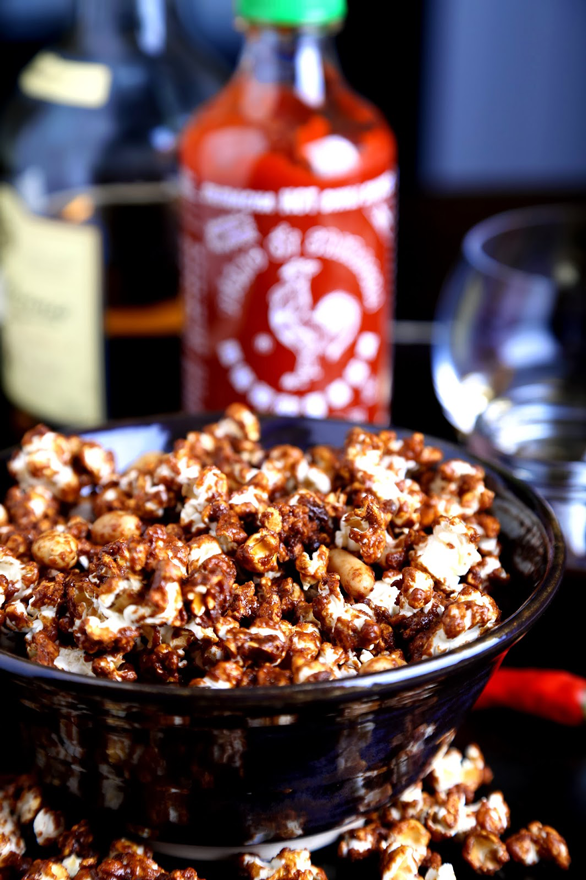 7. Whiskey-Sriracha Caramel Corn
Need a little something sweet? Olives for Dinner blogger Erin Wysocarski delivers. And then some. This unique smoky-spicy-sweet snack gets its richness from an Earth Balance salted caramel sauce and an extra layer of crunch from glazed peanuts.