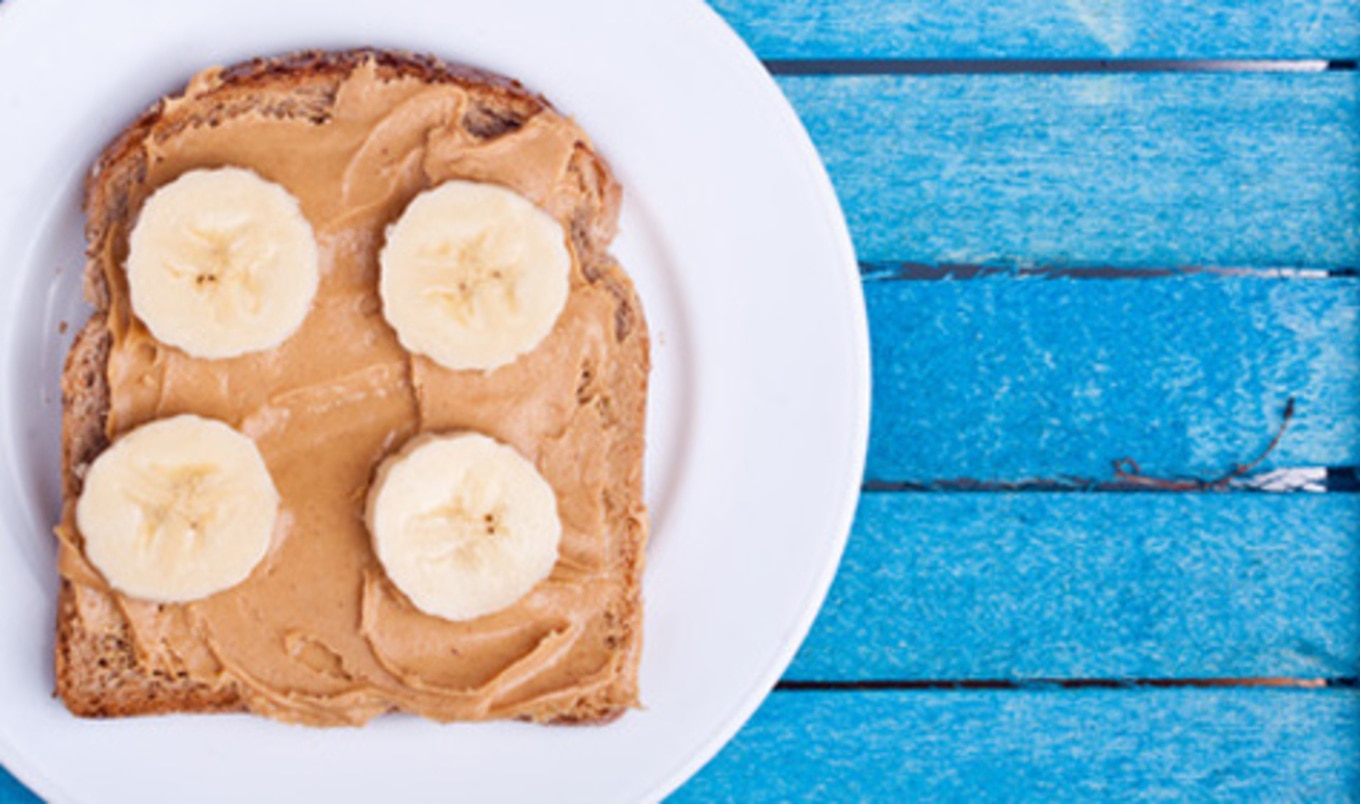 Say hello to the craziest nut butters you won't be able to get enough of.
August 19, 2015
---
We all love a good ol' fashioned PB&J, but with so many nut butters on the market, why settle for something you've been eating since fourth grade when you could have new, innovative products with a wide range of flavors? You shouldn't, that's why, so the next time you're looking for a quick snack, put away the old school peanut butter and instead reach for one of these new spreads to add to your sandwich repertoire. Once you do, you'll agree that lunch just got a whole lot more exciting.
Spiked peanut butter
Alcohol for breakfast? What? Are we back in college? For those of us who stopped boozing before noon, the only way someone will convince us to have bourbon at breakfast is by adding a scoop of Reginald's Homemade Lite Crunch Hazelnut Amaretto Peanut Butter to our oatmeal. The alcohol flavor is not overwhelming but just enough to provide a sweet, almondy kick that balances the intensity of the dry-roasted pecans and peanuts.
Chocolate chip-cookie dough almond butter
Nobody should have to choose between salty and sweet. Thanks to RawMio's Almond Chocolate Chip Cookie Dough, you don't have to. A blend of almonds, vanilla bean, raw chocolate chips, and superfood maca powder, this spread is sweet but won't make you crash after a spoonful—or three.
Sprouted nut butter
Don't be scared that this healthy butter is green because the stone-ground pepita butter is a smooth, rich way to enjoy the most intense nut flavor. Totally raw, Dastony Raw Sprouted Pumpkin Seed Butter is a delicious swap-out for traditional sugar-laden varieties. Tip: a little goes a long way when the nut's flavor is not masked by roasting or additional ingredients.
Hemp seed butter
Hemp is everywhere these days, including lunch boxes. Luckily, this kind won't get your kid sent to the principal's office as the smooth butter, which has a green tint due to a high chlorophyll content, is brimming with protein and essential fatty acids. Mix into salad dressings to help with the thickness and strong flavor profile. Hippie Butter even offers free samples of their Raw Organic Hemp Seed Butter.
Coconut butter
Coconut oil has garnered a lot of spotlight in recent years, but coconut butter, made from whole coconut flesh puréed into a thick spread, is a more filling alternative. Banana, coconut butter, and cinnamon sandwiches are as no-fuss as they are delicious. Unlike sprouted pumpkin seed butter or boozy peanut butter, numerous companies—including Artisana, Nutiva, and MaraNatha—offer coconut butter.
Coffee nut butter
Need a jolt? Wild Friends Vanilla Espresso Almond Butter is your afternoon pick-me-up and features all the flavor you crave without your co-workers passing judgment for your third trek to the drip machine. The hints of vanilla and espresso are delicate but discernable, and we appreciate that they are free of palm oil and GMO ingredients. Wild Friends' two creators founded the company while in college, and judging by how many PB&Js we ate in undergrad, we totally trust a company inspired by dorm life nut butter consumption.
Spicy peanut butter
Peanut Butter & Co. makes a number of vegan-friendly peanut butter game-changers—White Chocolate Wonderful, anyone?—but what really gets us going is its The Heat Is On. For anyone who smothers their meals with sriracha, try this spice-infused peanut butter on crudités or, even more adventurously, in curries or with vegan buffalo wings.
Chocolate fudge cake batter
How did cake batter get on this list? D's Naturals Fluffbutter is made from ground almonds with no added sugar, so it's a surprisingly healthy re-envisioning of sinful batter from a jar. We think it's best as a topping drizzled onto apple slices or even dairy-free ice cream.
Nut butter blend
NuttZo Power Fuel contains organic cashews, almonds, Brazil nuts, flax seeds, hazelnuts, chia seeds, pumpkin seeds, and a pinch of sea salt. For all the times when you're unsure what flavor you're in the mood for, choose the nutritional benefits of seven nuts and seeds. The NuttZo jar is designed with its lid on the bottom, so you don't have to scrape wildly for that last tablespoon stuck where your spoon can't reach—why can't every nut butter company be so clever and empathetic?
Correction: The original version of this article called Reginald's Homemade nut butter Bourbon Pecan Peanut Butter & Amaretto. In fact, Bourbon Pecan Peanut Butter and Hazelnut Amaretto Peanut Butter are two separate flavors.