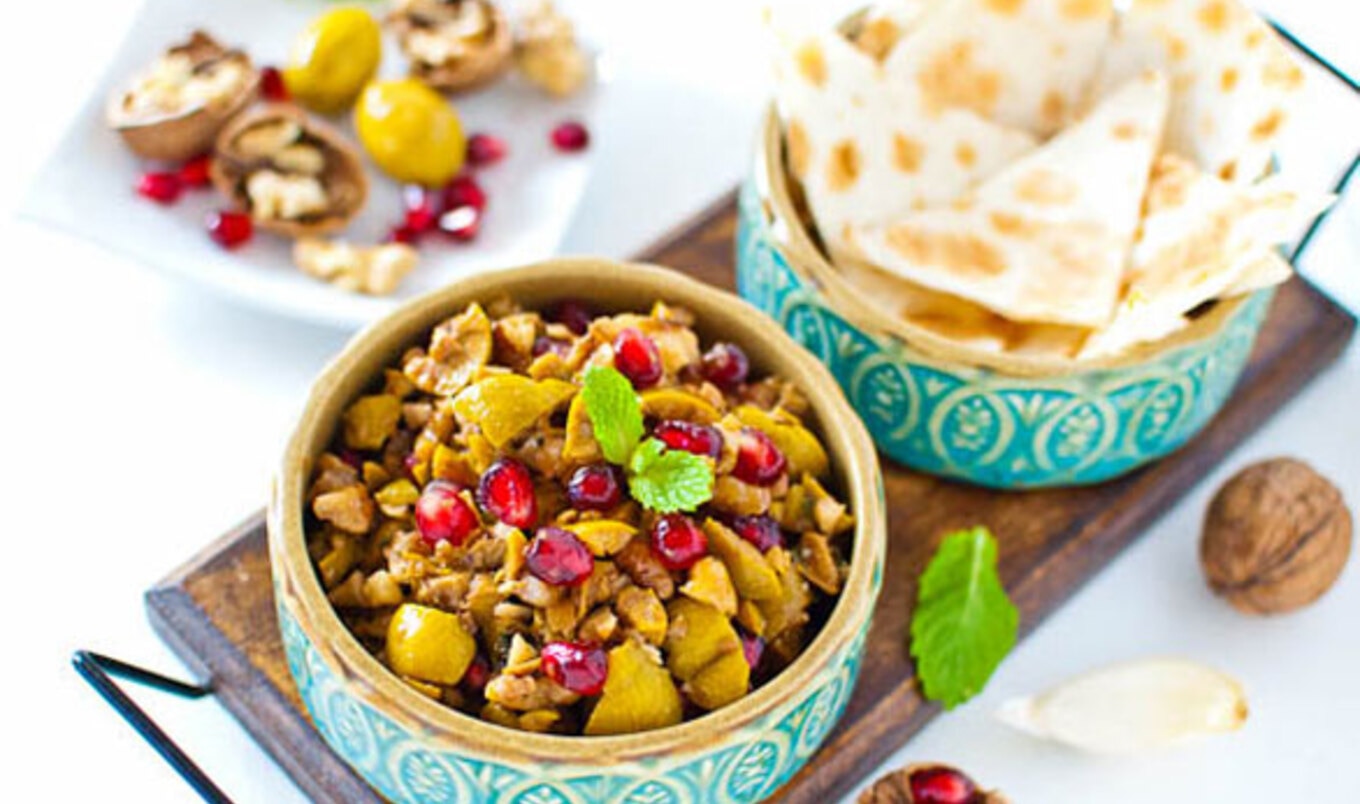 Instead of biting your nails during the hit show's season finale, bite into these TV-ready treats.
August 24, 2017
---
There is only one episode left in this season's HBO hit series Game of Thrones, which means it's time for us to party. For those of us hooked on the medieval fantasy show, we can celebrate the end of part one by preparing your own GOT-themed vegan feast with an array of salads, appetizers, entrées, desserts, and alcoholic beverages. To make the most of our fandom, we've put our own twist on existing recipes, and we promise they're so good that the powerful families of kings, queens, princes, knights, outlaws, and renegades (and even a certain dwarf) would love them, too.
Salads
Highgarden Festive Summer Fruit Salad
Robert Baratheon (King of the Seven Kingdoms of Westeros) once said to longtime friend Ned Stark, "You need to come south. You need a taste of summer before it flees. The fruits are so ripe they explode in your mouth—melons, peaches, and fireplums. You've never tasted such sweetness." We'd hate not to listen to a king, so to appease Baratheon, get a taste of Highgarden with the Highgarden Festive Summer Fruit Salad from Allrecipes.com.
Dothraki Seaweed Salad
The Great Grass Sea, also known as the Dothraki Sea, is a region on the continent of Essos. The sea is a vast landscape of steppes and plains covered in low green grass, which makes it look like a sea from afar. Before settling in to watch the copper-skinned horselords' next raid, whip up Food.com's Dothraki Seaweed Salad for a light, nutritious appetizer or first course.
Casterly Rock Sweet Potato Pasta Salad with John Snow Peas
House Lannister, the richest family in the Seven Kingdoms, has ruled as the Lords of Casterly Rock for thousands of years. House Lannister and House Stark have a long, tumultuous history (the Lannisters killed Ned Stark and tortured Sansa Stark), but we have a twisted theory: that Cersei would like nothing more than a little taste of John Snow. We think a big bowl of Sweet Potato Pasta & Jon Snow Pea Salad would satisfy her desires and is just what she needs!
Appetizers
Tyrion's Miniature Broccoli Cheddar Bites
Poor Tyrion Lannister has been an outcast in his family for most of his life, and as he himself once said, "I'm guilty of a far more monstrous crime: I'm guilty of being a dwarf!" And when we're feeling guilty, sometimes we like to indulge in a few Tyrion's Miniature Broccoli Cheddar Bites from The Edgy Veg, which also serve as an ode to the show's pint-sized star.
Theon's Chopped Nuts, Olive, and Pomegranate Dip
We'd all like to forget the gruesome scene in which monstrous villain Bolton Ramsay takes Theon's manhood. The Greyjoy brother is slowly recovering from his horrific ordeal, and we're rooting for both he and his sister Yara in the last few episodes. And by "rooting," we mean enjoying the easy-to-make Theon's Chopped Nuts, Olive, and Pomegranate Dip from My Persian Kitchen with lavash bread, crackers, or baguette slices.
Entrées
The Night's Watch 5 Ingredient Potato Black Beach Chili
Long evenings guarding the great ice wall and patrolling the Haunted Forest are tiring for members of the Night Watch. Or so we assume, which is why we envision them taking a break from battling wildings, White Walkers, and giants for a homemade bowl of The Night's Watch 5 Ingredient Potato Black Bean Chili from Minimalist Baker. This smoky, soul-warming stew is sure to thaw the numb faces and frosted beards of the fatigued guards.
Mother of Dragon's Spicy Sriracha Tofu
Daenerys Princess of House Targaryen, also known as the "Mother of Dragons," lives in exile in Essos with her dragons. This season, we've watched Daenerys continue to grow the army she needs to regain the throne. Will she win? We don't know, but we do know that we'll be eating the hearty and healthy Mother of Dragon's Spicy Sriracha Tofu from Fooduzzi as we find out. Not only Daenarys Targaryen herself would love it but her "babies" would, too!
Dessert
Brienne of Tart with Whipped Cream
Sworn to protect Sansa Stark after her mother's death, Brienne, warrior of House Tarth, has become one of the most upstanding, stoic characters on the show. Because of this, we're serving The Bojon Gourmet's Brienne of Tart with Whipped Cream, a delicious confection made with almonds, cashews, and maple, and topped with coconut cream, blueberries, strawberries and raspberries for dessert. The tart is so delicious that even an upstanding citizen such as Brienne will take a break from her duties for a bite.
Drinks
White Walker Russian
The episodes leading to the season finale have turned out to be nail-biters, so calm those jittery nerves with Bohemian Bunnie's White Walker Russian (or three) before—and during—the final episodes of the season. Made with a cashew-vanilla-cinnamon-agave mix, classic Kahlua, and vodka, this drink is a twist on a White Russian in the way that we're hoping for a twist during the season finale.
Erin Goldmeier is a freelance writer whose work has appeared in The Virgin Atlantic Airways Blog, PETA Prime, and others.