For many of us, this will not be a traditional Mother's Day. While we can't make her a vegan breakfast in bed or treat her to brunch, we can still do more than just send her flowers. Spend some quality time with Mom by scheduling an afternoon Zoom call and diving into one of these nine vegan culinary projects together.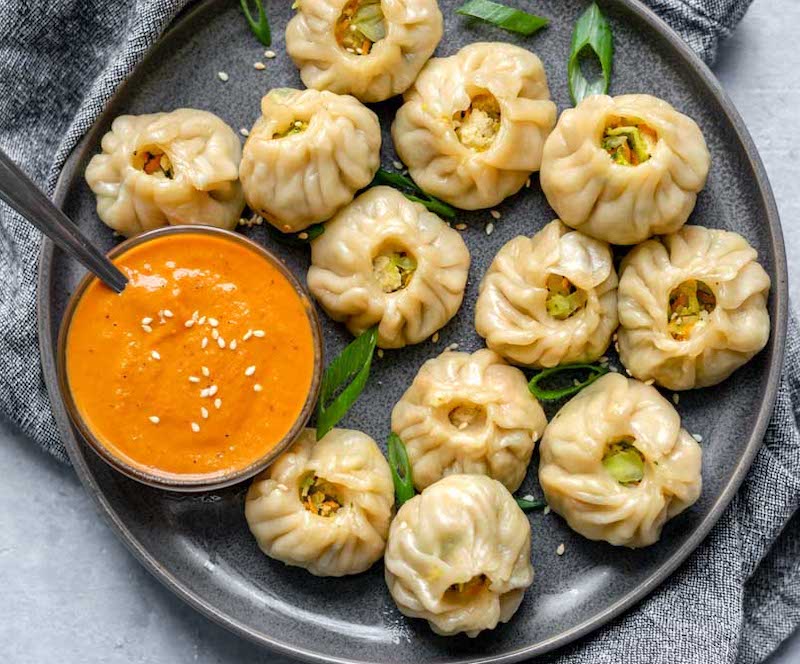 1. Any kind of dumpling
Potstickers, momos, pierogies, xiaolongbao, mandu, wontons, ravioli, samosa, kreplach … they're all dumplings, and they're the perfect thing to make with Mom. Filling tiny pieces of dough takes time, and you can transform something monotonous into a pleasurable activity by chatting with Mom as you both fill, fold, and seal each delicious morsel.
Try this recipe: Tibetan Vegetable Momos by the Curious Chickpea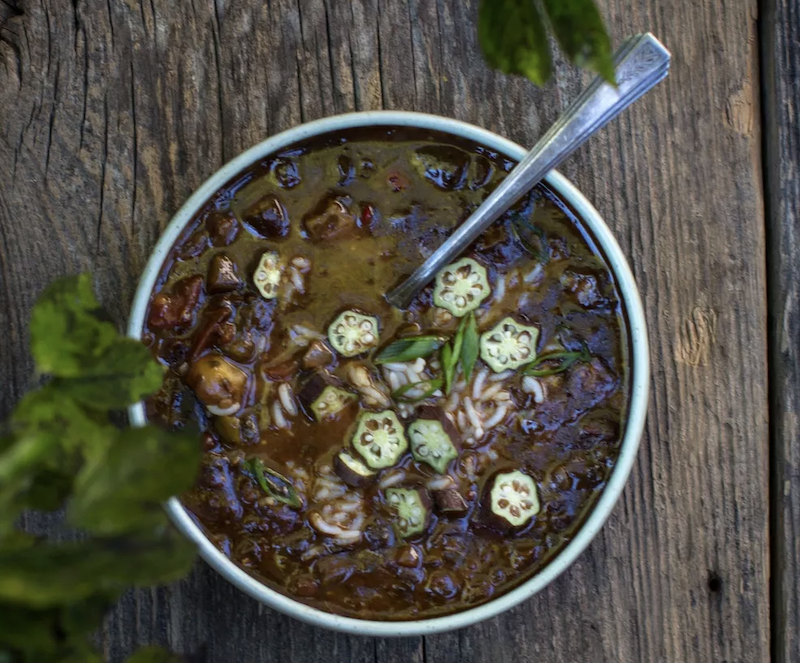 2. Gumbo
We know gumbo isn't a traditional Mother's Day dish. However, this is not your traditional Mother's Day. Gumbo is a fantastic meal to make over Zoom because of the stirring time it requires. You're going to be whisking the roux (a mixture of vegan butter and flour) for up to twenty minutes, and it's easy to pass the time when there's another person to talk to. Just remind each other to keep whisking or your roux will burn.
Try this recipe: Classic Vegan Gumbo by Timothy Pakron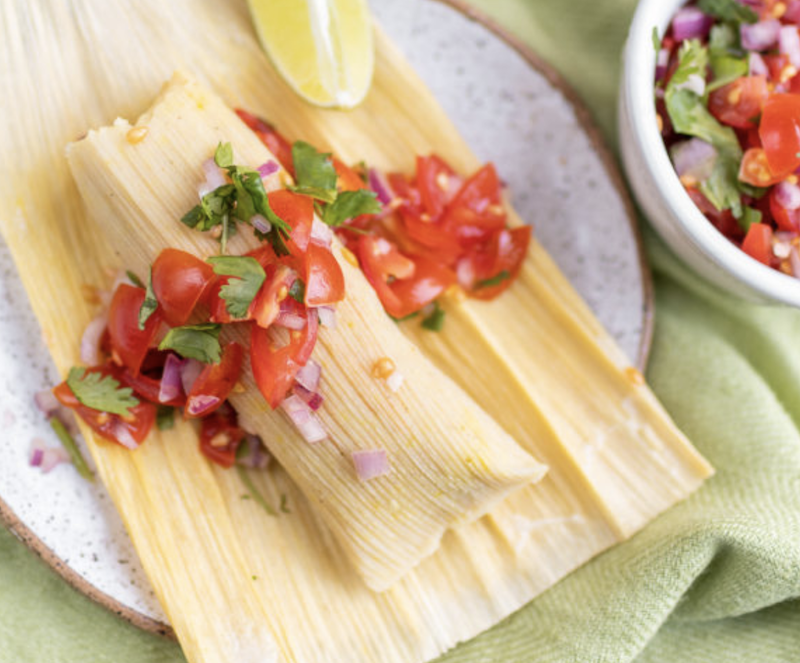 3. Tamales
These tender masa pockets of sweet or savory filling are a communal affair and best when made with family. While we can't gather at the table and spend hours filling and folding corn husks, we can do so virtually. Before you hop on Zoom, prepare your filling, dough, and husks so you two can concentrate on the conversation instead of worrying if you already added the cayenne.
Try this recipe: Oil-Free Vegan Tamales by Sweet Simple Vegan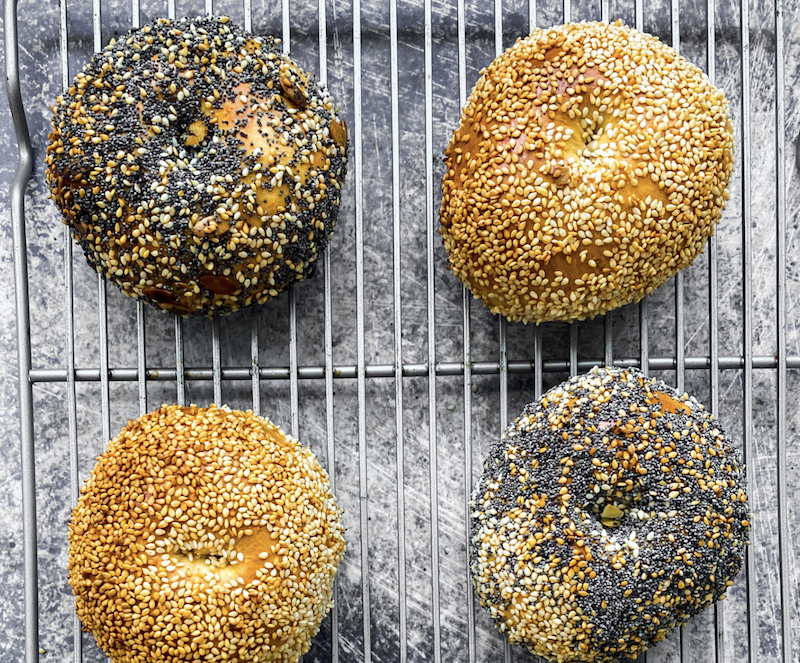 4. Yeasted and shaped bread
While this seems a bit vague, the point here is to spend time with Mom while both participating in a hands-on activity. Breads such as bagels, challah, and pretzels all require kneading and meticulous shaping. No dough hooks or electric mixers allowed—chat about that fantastic vacation you took to New York while both laboriously knead bagel dough for twenty minutes. If you opt for the challah or pretzel route, figure out the complex twists together and admire your handiwork, or share a collective laugh at your less-than-perfect pretzel twist.
Try this recipe: Homemade Bagels by Healthy Happy Life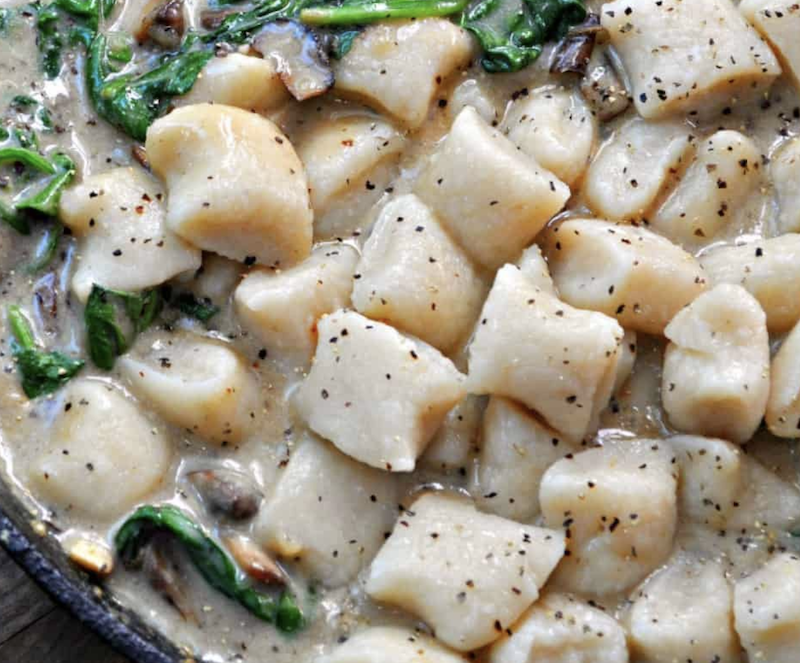 5. Gnocchi
Vegan gnocchi is simple to make—it just requires some patience. Unlike other fresh pastas, gnocchi does not demand a pasta-making tool. All you need is flour, water, salt, potatoes, and your two hands. Shower Mom with compliments as you both roll dozens of these plump little potato pasta bites.
Try this recipe: Vegan Gnocchi by Rabbit and Wolves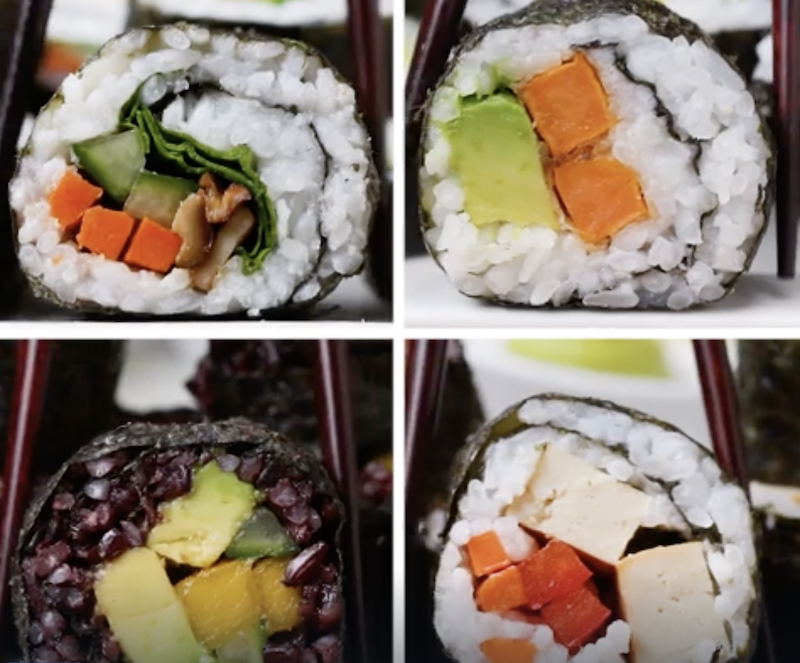 6. Sushi
This is your chance to prove to Mom that her favorite food can be veganized, and veganized well. If Mom still hasn't caught onto "this vegan phase you're into," help her understand that vegan sushi is more than just avocado and cucumber rolls. Roll up your seaweed-encased creations with marinated ahi-style tomato, smokey tofu, vegan tuna, and avocado (of course), then whip up a spicy sauce to drizzle over your roll Jackson Polluck-style.
Try this recipe: Veggie Sushi 4 Ways by Tasty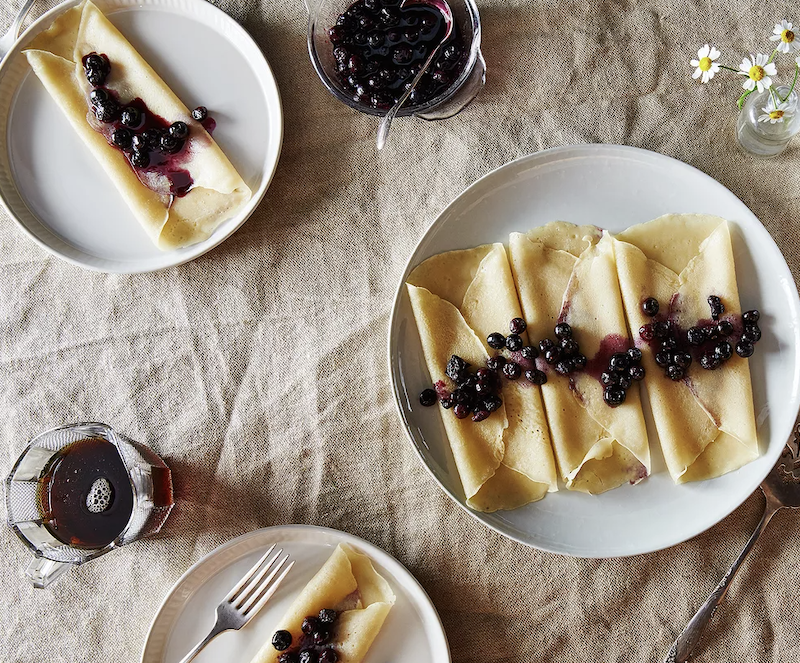 7. Crepes
It's Mom's special day, and she deserves more than lazy Sunday morning pancakes. Even if you physically cannot make them for her, you can walk her through the process and cheer as she attempts that intimidating first flip. If Mom has a competitive spirit, challenge her to see who can make the most successful crepes (and which ones go to the dog).
Try this recipe: Sweet Vegan Chickpea Crepes by Gena Hamshaw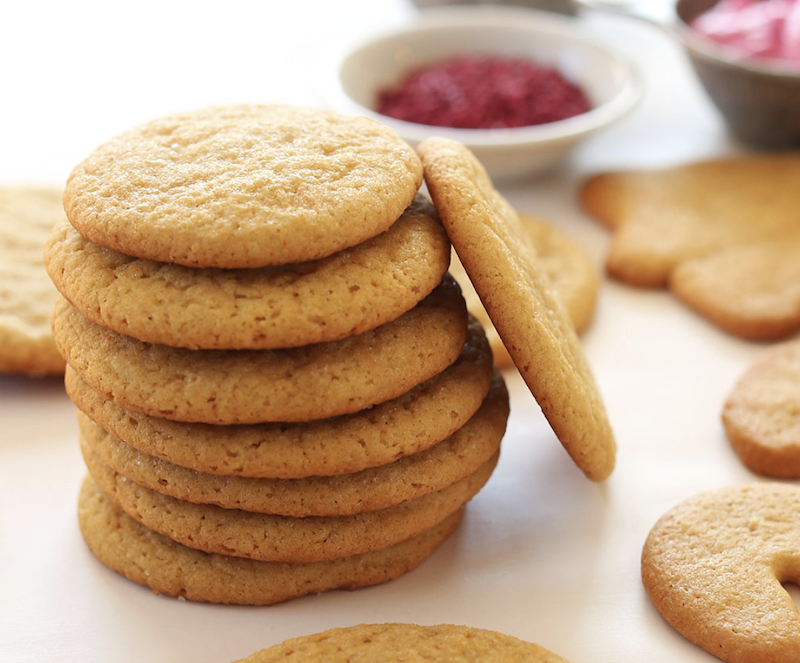 8. Sugar cookies
The humble sugar cookie may not be the most crave-worthy, but these cookies provide an equally important nostalgia factor and they double as a craft in addition to dessert. Spend some virtual quality time with Mom by whipping up a basic vegan sugar cookie dough and cutting it out into whimsical shapes. No cookie cutters? Make paper stencils together over Zoom before you make the dough.
Try this recipe: Vegan Sugar Cookies by Minimalist Baker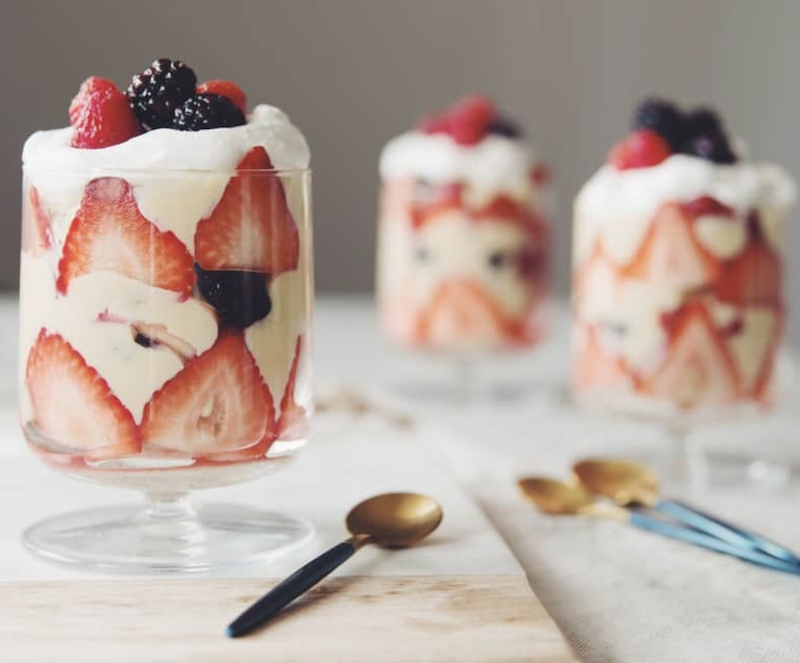 9. Trifle
Trifles don't get enough attention. The question of celebration dessert is typically narrowed down to cake or pie—so few remember the show-stopping trifle. Together, you and Mom can restore the trifle to its full glory. Layered with light sponge cake, sweet macerated berries, and decadent custard, the multiple components provide plenty of hands-on activity, and you'll be glad to have someone to chat with as you constantly whisk the custard mixture for minutes on end.
Try this recipe: Vegan English Trifle by Hot for Food
Tanya Flink is a Digital Editor at VegNews as well as a writer and runner living in Orange County, CA.