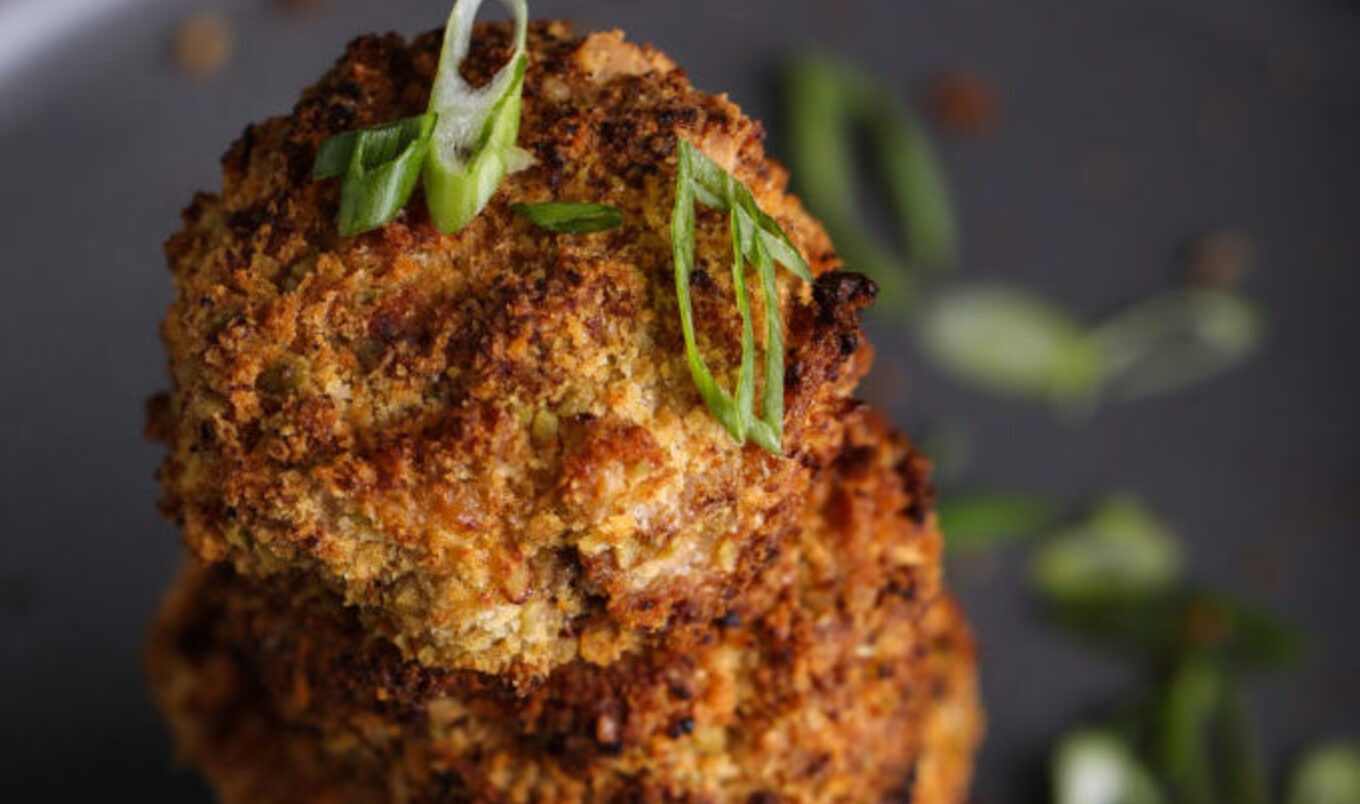 Meaty mushrooms get a light-as-air, but flavorful coating from a blend of crispy panko and ground sriracha peas in this savory vegan snack.
December 30, 2022
These breaded, air-fried mushroom bites from Olives for Dinner blogger Erin Wysocarski are perfect appetizers or finger food for the holiday season. You can use any variety of mushrooms in this recipe, but cooking time will vary based on size.
What you need:
For the garlic mayo:
½ cup vegan mayonnaise
2 stalks celery, finely diced
1 large clove garlic, grated on a microplane grater

For the mushrooms:
12 mushrooms, stems removed
1 tablespoon powdered vegan egg, whisked with ¾ cup cold water
½ cup all-purpose flour
1 cup sriracha peas, finely ground in a food processor
1½ cup panko crumbs
Cooking spray, for greasing
What you do:
For the garlic mayo, in a small bowl, combine all ingredients and set aside.
For the mushrooms, in two separate medium bowls, place vegan egg mixture and flour. In third bowl, place ground sriracha peas mixed with panko.
One at a time, dip mushroom into egg mixture, then flour, then back into egg mixture, then coat in panko. Spray all sides of mushrooms with cooking spray and place into an air fryer. Bake at 400 degrees for 10 minutes. If using smaller mushrooms, bake for less time, keeping an eye on them.
Flip, spray with a little more oil, then bake for 5 to 10 minutes more, or as needed. Mushrooms are done when nicely golden brown all over. Serve immediately with garlic mayo.
Photo credit: Jeff Wysocarski